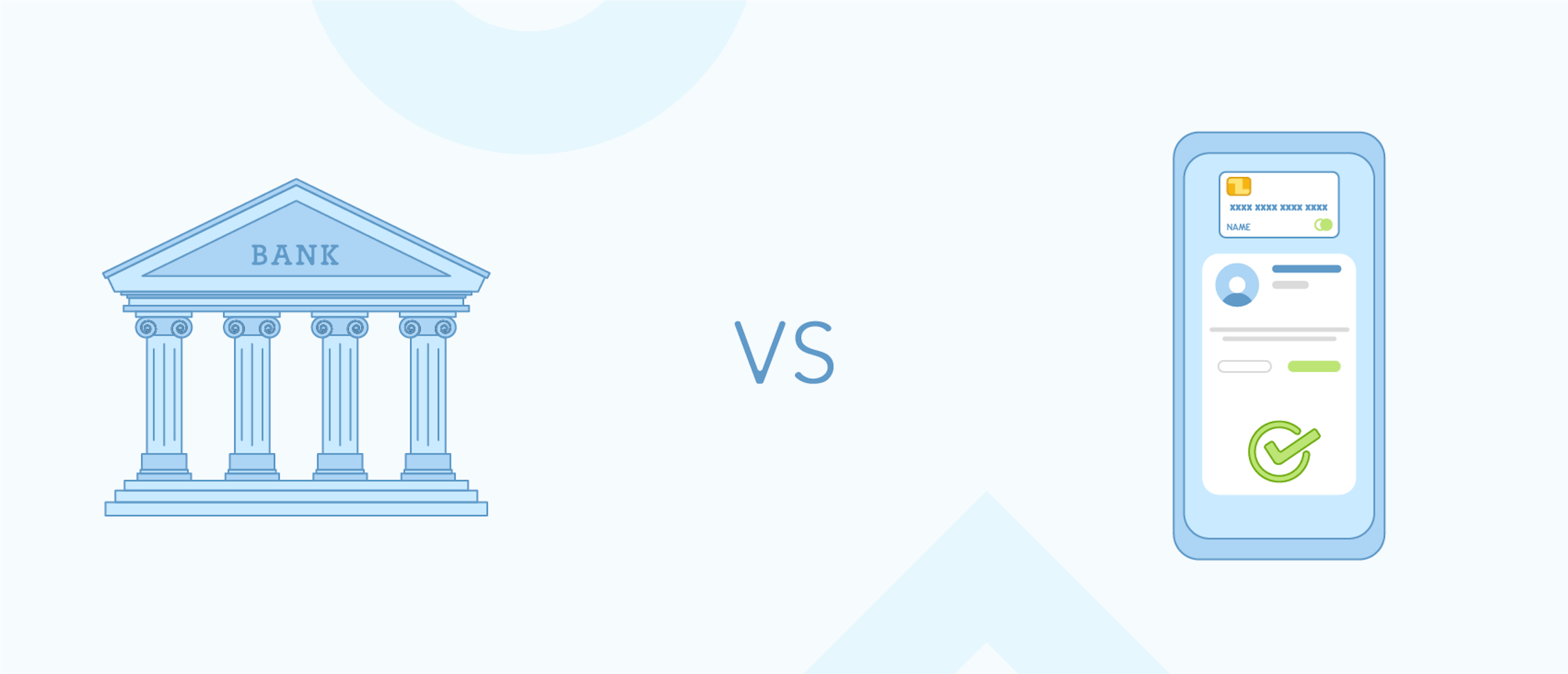 Specialist Foreign Exchange Providers vs Banks: Cost, Security, Transparency, and Speed
When it comes to making an international money transfer, it's easy to assume that using your bank is the only way to go. And while you may have heard of other third-party money transfer services such as MoneyGram, Western Union, and Paypal's Xoom, these are often only mentioned in the context of currency exchange providers for remittances.
In reality, however, there are many highly competitive international money transfer specialist services whose sole business model is centred around doing the same thing that forex departments at banks do — only much cheaper and much faster!
Compare top money transfer providers in real time:
What's Different About a Specialist Foreign Exchange Provider?
While both banks and third-party money transfer services do the same thing in the end — send money to an overseas bank account in a different currency — the two tend to use very different methods to get the job done:
For banks, international money transfers are known as wire transfers (sometimes known as telegraphic transfers.) These transfers take place over SWIFT, an international network that connects banks across most of the world's countries and territories. While secure, SWIFT transfers can be costly because of the multiple steps and third-party banks involved in moving funds on their way. SWIFT transfers sometimes also risk incurring the much-dreaded correspondent bank fee, which can be as high as 100 US dollars or more per transfer!
On the other hand, money transfer specialists use a smart network of accounts with local banks across the globe to dodge the SWIFT network and its high fees altogether. Instead, these services transfer money by depositing it into bank accounts using funds sent the other way around.
For example, if you were to send British pounds to Polish złotys with Wise, your beneficiary would receive their złotys locally from somebody else who was sending złotys to pounds at a similar time. In turn, this frees up pounds to be used by Wise for somebody else looking to receive pounds from złotys. As a result, this savvy system not only allows Wise to be much cheaper than the banks — but much faster too!
Specialist Money Transfer Service Types
Before exploring how banks stack up against money transfer services, it's worth taking a moment to look at the different types of specialist money transfer services out there. Broadly speaking, these can be characterized into two types:
On Monito's real-time comparison engine, you'll easily be able to compare banks and money transfer services and then select which of the above type of services you're looking for: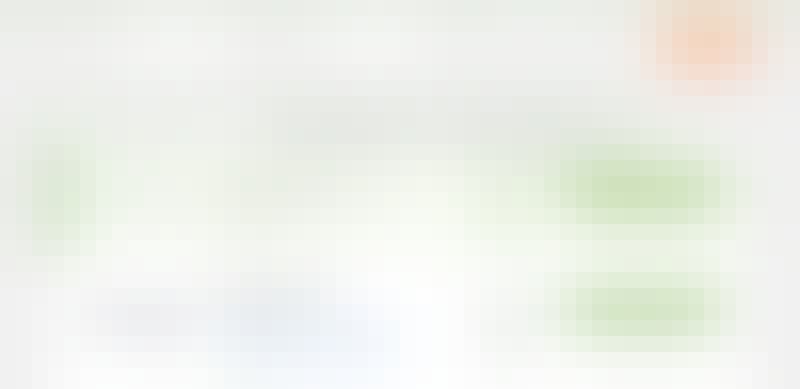 Banks vs Specialists: Which Offers The Better Deal?
Now that we've explored how international money transfers with specialist money transfer service differ from international money transfers with banks, let's take a closer look at exactly how the two stack up against one another in terms of important factors to consider when sending money abroad, namely price, security, speed, and transparency:
Banks vs Specialists: Cost 💵
With the rare exception, money transfer specialists are vastly cheaper than banks when making international money transfers.
As we saw above, this is because money transfer specialists can skip the SWIFT network altogether, ultimately translating into lower fees for you as the sender. What's more, when you transfer money abroad with your bank, you'll, in most cases, also be charged the following two kinds of fees in addition to SWIFT fees (which are charged separately by third-party banks):
While money transfer specialists also make money using the above two types of fees, they usually only charge either the one or the other, while banks usually charge both. Moreover, when third-party money transfer services charge transaction fees or exchange rate margins, these also tend to be much lower than those charged by banks.
Take a look at the table below to get a sense of how, in general, pricing tends to be structured at banks versus at money transfer specialists:
| | Transfer Fee | FX Margin | SWIFT Fee |
| --- | --- | --- | --- |
| | Higher fixed fees/commissions | 1% - 20% | $0 - $100 |
| | Lower fixed fees/commissions | 0% - 3% | $0 |
Let's take a closer look at how this works:
Suppose, for example, you lived in Canada and wanted to send 1,000 Canadian dollars to the bank account of a friend living in the Philippines. To get the job done, you had a choice between using your bank, the Royal Bank of Canada (RBC), and WorldRemit, one of the cheapest specialist foreign exchange providers you found on Monito's real-time comparison engine.
With RBC, you'd pay a total of CAD 97,55 in fees at the time of writing (CAD 13.50 in fixed fees plus CAD 46.98 in exchange rate margin fees and a further CAD 27.07 in average bank fees through SWIFT), leaving your friend with PHP 34,443. Contrast this to making the same transfer with WorldRemit, where you'd pay no fixed fees and a total of only CAD 11.39 in exchange rate margin fees, getting your friend PHP 37,318 at the time of writing — or over 8.00% more than they'd have received with RBC!
VERDICT: Money transfer specialists.
Banks vs Specialists: Security 🔒
Security is by far the area where banks tend to get the most credit over money transfer specialists. After all, in one form or another, banks have been transferring money between currencies for centuries. In contrast, most specialist services have only recently gained prominence amidst the internet revolution of the 2000s.
However, this doesn't mean that third-party money transfer services are necessarily any less secure than banks. Most specialist services (and all specialist services that Monito reviews) are fully-fledged financial services providers authorized and regulated in the countries in which they operate. What's more, most service ten of thousands (often even millions) of customers while handling huge transaction volumes daily. This means that you can rest assured that your money is secure when transferring with services such as Wise, Remitly, CurrencyFair, and many others.
Admittedly, banks still tend to hold a clear advantage over specialist services regarding perceived comfort and security. And while specialist foreign exchange providers, in general, are not necessarily any less secure than banks are in general for the reasons we discussed above, the perception that they are is nonetheless understandable. As such, if you're somebody who is comfortable with your bank and doesn't mind paying extra fees when sending money abroad, then we at Monito tend to recommend you stick with your bank over choosing a specialist service.
Banks vs Specialists: Speed ⏱
When it comes to the amount of time until money sent arrives in the hands or the bank account of a beneficiary, specialist foreign exchange providers tend to have a slight edge over banks.
As we explored above, banks usually use SWIFT to transfer funds between currencies and countries, and this means that there are usually several steps along the way that add time to the funds transfer process. As a result, SWIFT transfers seldom take less than 24 hours to arrive, and unless stated otherwise by your bank, you can usually expect a bank wire transfer to take anywhere between three and five days to arrive.
On the other hand, with money transfer services, the time it takes for money to arrive can vary considerably depending on the company, the payment method, and the sending and receiving currencies. For some transfers, money can arrive almost instantly, sometimes in even a matter of seconds or minutes. For others, it can take several days to make its way through. Despite the variation, however, on average, you'll find that third-party money transfer services transfer money faster than SWIFT payments, and therefore faster than banks.
VERDICT: Money transfer specialists.
Banks vs Specialists: Transparency 🔍
In most cases, banks tend to be considerably less transparent than specialist services about the fees that they charge. While some banks are indeed much better at this than others, according to our analyses of the fee schedules of dozens of leading banks around the globe; the true extent of fees are seldom made clear to customers, with the final cost of the transfer sometimes only being realised long after the transfer has been sent!
This is especially true when it comes to exchange rate margins. Some banks, for example, completely omit any mention of the fact that an extra fee is charged for exchanging currencies, instead burying the details deep within their terms and conditions. On the other hand, international money transfer specialist foreign exchange providers tend to be more forthcoming about these fees. Most have their own fee calculators on their homepages that layout all of the relevant costs, including exchange rate margins. Some even go into considerable depth to explain what each means.
However, once again, no two currency exchange providers (whether they be banks or third-party money transfer services) are the same, and we find that some specialists (including but not limited to big names such as MoneyGram and Western Union) could be more transparent about their exchange rate margin on their homepages.
VERDICT: Money transfer specialists.
Which One Is Right For You?
Ultimately, when choosing between your bank and a third-party money transfer service to send money abroad, there are a few things for you to consider.
Firstly, there's the price. If you're somebody who doesn't mind paying more in fees for the convenience of sending money abroad with your trusted bank, then we recommend you stick with them, as they'll likely offer you everything you're looking for. On the other hand, if you're looking to get the best deal on your next transfer abroad, or if you want your beneficiary to receive more money on the other end, then we recommend that you compare your options between the many specialist foreign exchange providers out there.
Similarly, we recommend that you compare your options with money transfer specialists if you're looking for fast speeds and transparency. Third-party money transfer services, by and large, will give you both, while choosing your bank will probably leave you disappointed in this regard.
To compare your best options on your next transfer abroad, run a search on Monito's free real-time comparison engine and discover all of the best deals for your transfer using live data and helpful background information:
Compare specialist foreign exchange providers now:
Bank Transfer Costs
To finish things off, let's take a final look at just how expensive various global banks are for SWIFT payments. In the table below, the exchange rates and international transfer fees are compares for the major banks of various countries around the globe:
Why Trust Monito?
You're probably all too familiar with the often outrageous cost of sending money abroad. After facing this frustration themselves back in 2013, co-founders François, Laurent, and Pascal launched a real-time comparison engine to compare the best money transfer services across the globe. Today, Monito's award-winning comparisons, reviews, and guides are trusted by around 8 million people each year and our recommendations are backed by millions of pricing data points and dozens of expert tests — all allowing you to make the savviest decisions with confidence.
Learn More About Monito
Monito is trusted by 15+ million users across the globe.

Monito's experts spend hours researching and testing services so that you don't have to.

Our recommendations are always unbiased and independent.