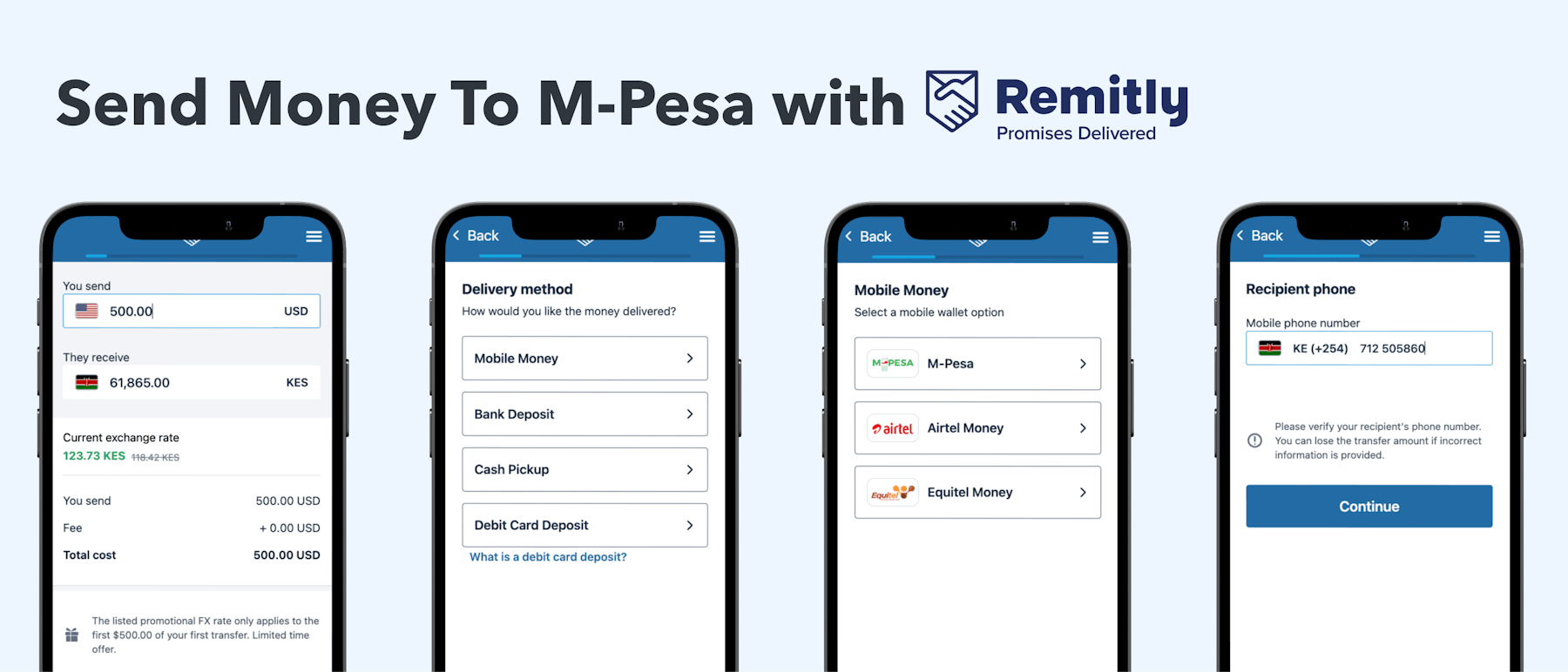 How To Send Money to Kenya via M-Pesa: The Best Ways
Most people will probably agree that M-Pesa is the best way to send and receive money, pay for goods and services, and even take out loans in Kenya. And given that everything happens directly on your mobile phone, it's probably also the most convenient too!
However, for people living abroad wanting to send a foreign currency to Kenya via M-Pesa, converting to shillings is not so simple, and the only way to get the job done is to use a third-party money transfer operator. However, some of these operators charge high fees by catching you on the exchange rate, meaning they're a bad deal for many people.
See our comparison below to compare the best ways to send money to Kenya via M-Pesa, and save money in the process!
Find the best provider to send money to M-Pesa in Kenya:
7 Ways to Send Money to Kenya via M-Pesa
FAQ About M-Pesa in Kenya
Why Trust Monito?
You're probably all too familiar with the often outrageous cost of sending money abroad. After facing this frustration themselves back in 2013, co-founders François, Laurent, and Pascal launched a real-time comparison engine to compare the best money transfer services across the globe. Today, Monito's award-winning comparisons, reviews, and guides are trusted by around 8 million people each year and our recommendations are backed by millions of pricing data points and dozens of expert tests — all allowing you to make the savviest decisions with confidence.
Learn More About Monito
Monito is trusted by 15+ million users across the globe.

Monito's experts spend hours researching and testing services so that you don't have to.

Our recommendations are always unbiased and independent.