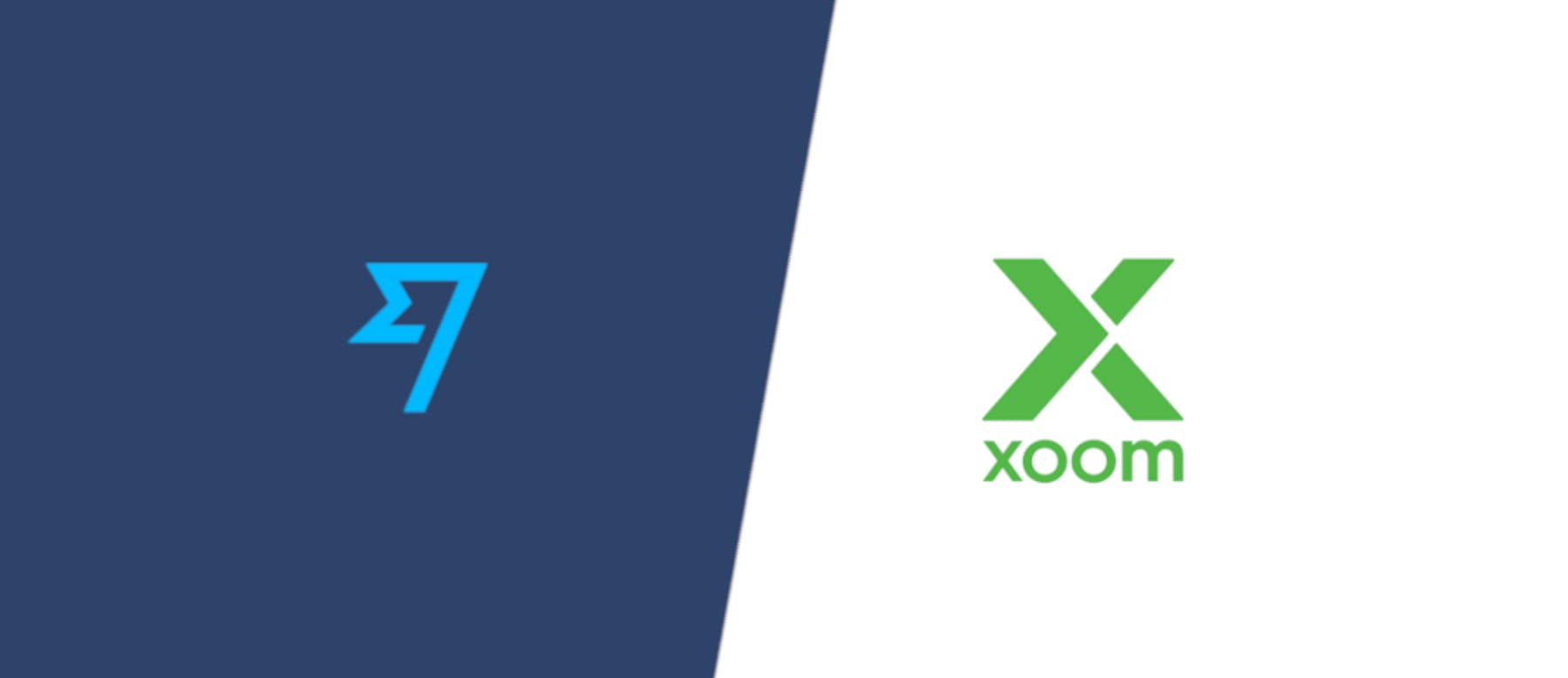 Wise and Xoom are two world-class money transfer providers that offer a range of useful features and services —
London-based fintech Wise frequently ranks as the cheapest way to transfer money internationally on Monito. According to the Monito Score, Wise is also ranked as the best money transfer service of all, and its mobile app is ranked the best money transfer app. On the other hand, PayPal-backed Xoom is another good option to consider, with a vast reach and millions of active customers, although its fees and exchange rate are more expensive than Xoom's.
While in most cases we recommend Wise over Xoom, in the end, both will offer you excellent service, and whether Wise or Xoom is ultimately right for you depends on several factors.
In this side-by-side comparison, we explore a few of those factors to help you make the best decision and save money in the process.
Xoom vs Wise: Where Are They Available?
Take note that Xoom and Wise aren't available everywhere, nor do they have the same reach. Take a look at the two services' availability below:
Xoom: Available across most of the world in all countries and regions where PayPal is available, Xoom supports transfers to more than 150 countries and territories worldwide.
Wise: Available in the EEA, UK, US, Singapore, Japan, Australia, and New Zealand, Wise supports transfers to around 57 foreign currencies across the globe.
Which is Better, Xoom or Wise?
Wise — Better for Bank Transfers
Wise is a much-loved money transfer service that helps you send money online from one currency to another. Fees are competitive fees, and a unique aspect of the company is that Wise does not take a margin on the exchange rate. We recommend Wise over Xoom, especially for small- to medium-sized bank transfers (up to US$10,000.00) destined for international bank accounts, as the platform is particularly well-priced for these transfers. The platform is generally better-priced than Xoom for transfers of these types.
What Monito Likes About Wise
You get the true mid-market rate;
Low and transparent transfer fees;
Fantastic user experience;
Exceptional customer reviews on Trustpilot.
What Monito Dislikes About Wise
You can only transfer money to a bank account.
Xoom — Seldom Better
Xoom delivers transfers to destinations, often within minutes, funded by bank account, debit or credit card. Exchange rates have markups, and there are often fees, but transfers are usually fast (from minutes to a few days). Money can be delivered electronically or as a cash payout. We only recommend Xoom over Wise in the few instances where it's cheaper for bank transfers (which is very seldom according to data from Monito's comparison engine) or for cash pick-up. As such — whether you're looking to send money abroad for cash pick-up or bank deposit — Wise will almost always offer you a better deal.
What Monito Likes About Xoom
Excellent network of delivery options and cash pickup locations in Mexico and the Philippines;
They offer a vast number of transfer options to Latin America in general;
Fast transfers to many countries;
Reliable customer service.
What Monito Dislikes About Xoom
Exchange rate markup is not transparent;
Total costs are often higher than competing money transfer options.
Fees & Exchange Rates: Wise vs Xoom
How Wise works: you pay for your transfer from your bank account, debit or credit card and send funds directly to the recipient's bank account. Options vary according to the corridor; in other words, it depends on where you are sending money from and to. For example, if you are transferring money from the US to Mexico, you also can pay from your bank account via ACH (Automated Clearing House). Alternatively, if you are making a transfer from several countries in Europe, you can make a SOFORT transfer. All fees and exchange rates are transparent, and they are clearly indicated on the website when you make the transfer. Wise does the fee calculations for you and warns you when there may be a local bank fee (which they cannot control).
How Xoom works: You pay with a bank account, debit or credit card. Options vary according to which country you are sending funds to. Money can be delivered as cash, deposited in a bank account, or as an airtime top-up. Xoom also enables customers to pay utility bills across 9 countries: Colombia, Costa Rica, Dominican Republic, El Salvador, Honduras, Mexico, Guatemala, Nicaragua, Panama and Vietnam).
Fees
Wise charges a percentage of your total transfer amount. This amount is roughly 0.6% to 1% of the transfer fees (depending on the currency combination). There's no transaction fee if you pay via a traditional bank transfer. Paying via ACH? There's a 0.15% fee, or by debit or credit card, there's generally a 0.3% to 2% fee. It's variable; according to Wise's website, "most banks charge an additional fee. These processing fees vary depending on the kind of card you use and where it was issued."
Fees change according to payment method, payout method and the from and to countries, but most fees range from zero to US$5.
Exchange Rates
Wise's exchange rate is based on the standard, mid-market rate. They don't add a margin on top of that rate, which is quite different from other money transfer providers.
Xoom makes money by using an exchange rate that is above the mid-market rate. Rates are usually about 1% to 3% above the mid-market rate.
Key Takeaways:
Wise reigns because of its zero exchange rate margin and low fees
Xoom is generally more expensive, but it is your only option if you need the recipient to pay cash
We recommend Xoom if you need to pay out in cash. If not, Wise is the way to go.
Find the Cheapest Money Transfer
Why Trust Monito?
You're probably all too familiar with the often outrageous cost of sending money abroad. After facing this frustration themselves back in 2013, co-founders François, Laurent, and Pascal launched a real-time comparison engine to compare the best money transfer services across the globe. Today, Monito's award-winning comparisons, reviews, and guides are trusted by around 8 million people each year and our recommendations are backed by millions of pricing data points and dozens of expert tests — all allowing you to make the savviest decisions with confidence.
Learn More About Monito
Monito is Trusted by 15+ Millions Users across the globe.

Monito's experts spend hours researching and testing services so that you don't have to.

Our recommendations are always unbiased and independent.