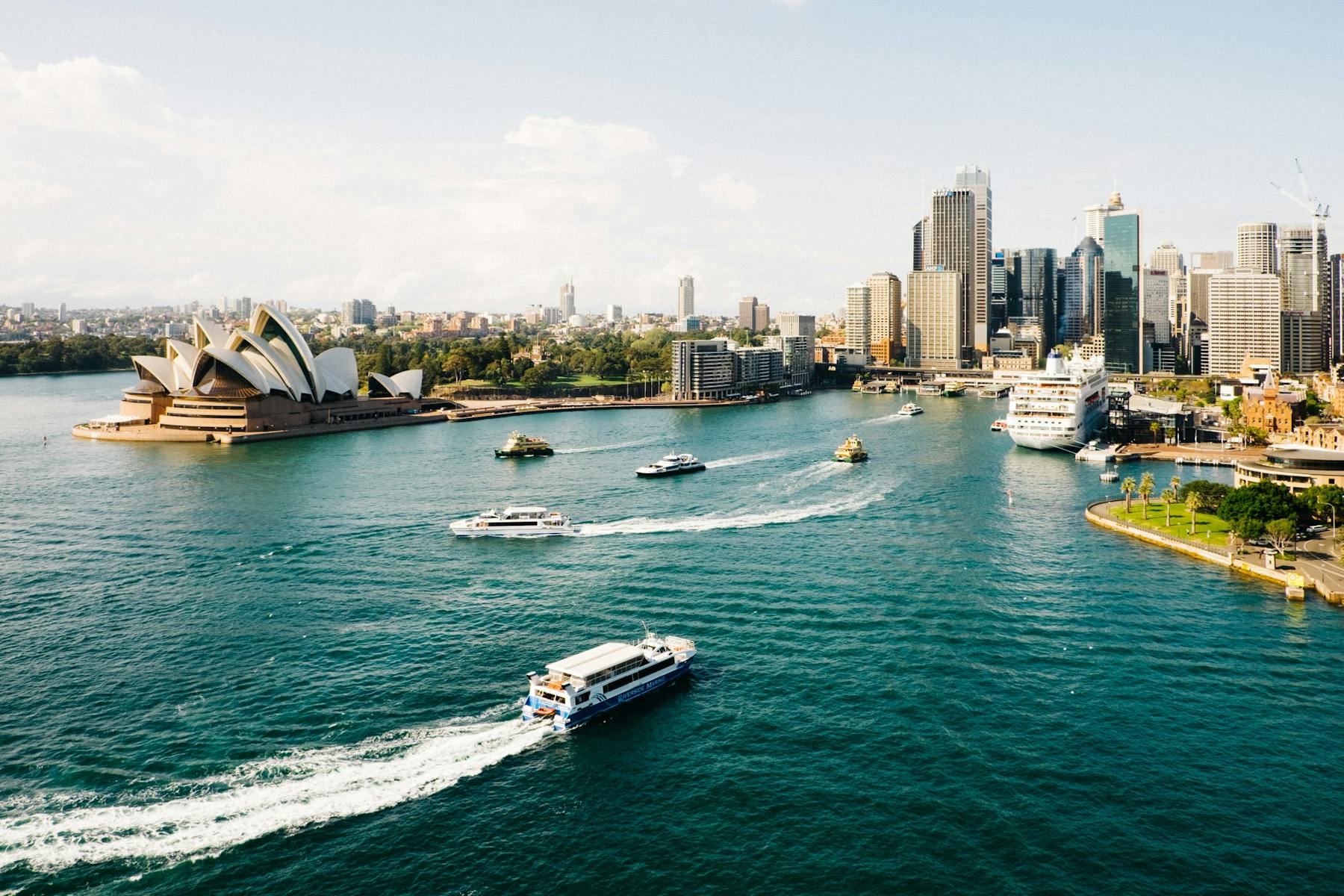 How To Open a Bank Account Online in Australia Without Proof of Residency
Opening a bank account in Australia as a non-resident is a relatively straightforward process. Unlike opening bank accounts as a non-resident in the UK, the US, or Canada, Australian banks have straightforward, online application forms you can use to create an account from outside the country.
Australian banks operate under the assumption that you're going to start residing in Australia shortly after opening the account — if you don't intend to move there, your options are more limited. Take a look at our in-depth guide to explore your options for opening an Australian bank account from abroad if you plan to reside there in the next 12 months:
In short, here's our recommendation for opening a bank account in Australia:
Without proof of residence: Wise Multi-Currency Account, which comes with Australian bank details and a Visa debit card to spend in 50+ currencies, including AUD. Spend and get paid like a local.
Overview of Opening a Bank Account in Australia From Overseas
Michael Marais on Unsplash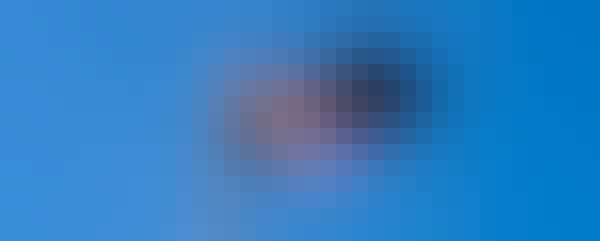 Unlike many other countries, Australia's banking system allows foreigners to sign up for bank accounts abroad. Non-residents must simply find the bank of their choice, navigate to their account opening web portal, and begin the application process.
Banks will generally set limits on your basic account until you move to Australia and become an official visa-holder or permanent resident. Upon verification of your residency and identity, you can enjoy your bank account services in full.
If you intend to open an Australian bank account, it's helpful to know what the advantages are:
You can deposit money from outside the country and have it be available as soon as you arrive in Australia
You'll be charged lower fees for accessing domestic banking services in Australia than if you bank internationally
You can easily provide your bank information to employers so they can pay your earnings directly into your account
You can also provide your banking details to utility companies, rental agencies and others to make it easier to manage your bills
Types of Bank Accounts in Australia
Most banks in Australia offer everyday transaction accounts (checking or current accounts) and savings accounts. We recommend starting with an everyday account and then opening a savings account when you arrive. Many banks will also offer credit card accounts, but these can be difficult to open from outside the country as you won't have a credit history.
Australian everyday transaction accounts provide services like:
Online banking
Bill payment
Other payments
Account transfers
Bank transfers and direct debits
Recurring payments
Debit cards
ATM withdrawals
What Documents Do I Need To Open an Australian Bank Account as a Foreigner?
The types of documents and information you need to open an Australian bank account do vary between banks, they will ask for one of the following:
Your passport;
Your home country driver's license;
Your national identity card.
Secondary items that you may need to support your application:
Proof of address in Australia;
Recent utility bill;
Current tenancy or lease agreement;
Registration from the Australian Taxation Office;
Australian marriage certificate;
Australian higher education ID card.
Option 1 — Current Account With an Australian Bank Online
The good news about the Australian banking system is that it is quite open to allowing foreigners to open accounts online. Before you even enter the country, you may choose an Australian bank and sign up for an account online or over the phone.
You will need to go to your local branch in person upon arrival to confirm your identity. Until this happens, you may not have access to the bank's full financial services.
There are several major Australian banks that will allow you to open an account as a non-resident:
The Commonwealth Bank of Australia, also known as CBA or CommBank is the largest bank in the country and also has the most branches, at over 1,000
The Australia and New Zealand Banking Group (ANZ), commonly called ANZ, serves over six million customers from over 800 branches and over 2,500 ATMs
National Australia Bank (NAB) is another large financial services provider with hundreds of branches
Westpac rounds out the "Big Four" banks in the country and serves millions of customers from its 800 branches
Let's explore how to open an account from overseas with each of these banks.
Photoholgic on Unsplash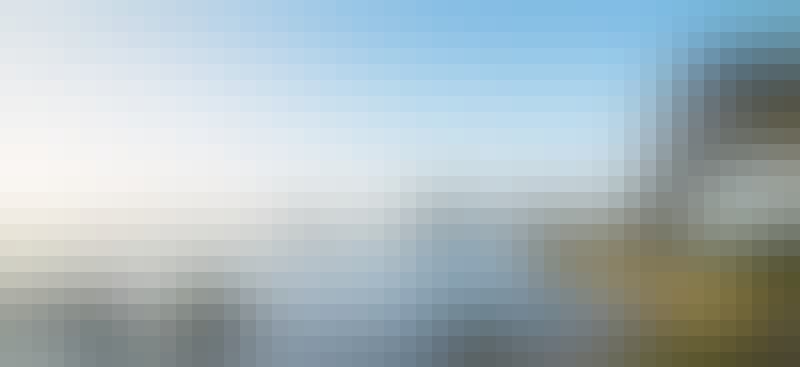 Opening a CommBank Account From Outside Australia
You can open an account with CommBank up to three months before you arrive in Australia. When you visit a CommBank branch after arriving, they will fully activate your account and you'll be able to use all of the regular account services.
CommBank requires that you are aged 14 years or older, that you have arrived in Australia in the last three months or will arrive in the next three months and that you are opening the account in your personal name
You will need to complete a short application form, visit a branch when you arrive in Australia and provide your tax information and passport
Here's some additional information from CommBank:
"You should complete the application form with your Australian details if you know them ahead of your move. For example, if you know your new Australian address, apply using that. If not, use your overseas address."
"Once you have completed the application form you will be able to transfer money into your account immediately. However, you will need to have an ID check in branch to take money out of the account and have full access to NetBank and the CommBank app."
"If any of your documents are in a foreign language you'll need to get them translated into English by a professional translator accredited by the National Accreditation Authority for Translators and Interpreters (NAATI), or an equivalent accreditation."
Opening an ANZ Account From Outside Australia
ANZ allows you to open an account online from outside the country, and it takes around five minutes. Once you've opened your account, you can use limited services until you visit an ANZ branch and have your account fully activated.
You can apply for an ANZ account online
There are two types of account available: ANZ Access Advantage (an everyday account), and Online Saver (a savings account)
You will need your tax information
ANZ will email you within two days and provide account details
You can transfer funds into your account before you arrive
ANZ will call you to setup internet banking
When you activate your account by visiting a branch, you will get a debit card and full access to account services
Opening a NAB Account From Outside Australia
NAB makes it easy for migrants to get a new bank account. You can open your account up to twelve months before you arrive and you'll need to be at least 18 years old.
You can apply for a NAB account online
You can get a NAB Classic Banking account for everyday transactions and a NAB iSaver account for savings
You will need your passport number, email address and travel documentation / Visa information
You will need to know the date of arrival and the city you'll arrive in
Opening a bank account with NAB takes up to three business days
Once you've opened your account, you can deposit funds and view your balance through NAB Internet Banking
When you arrive in Australia, visit a NAB branch to activate your account and get a debit card
Opening a Westpac Account From Outside Australia
Although the information on opening an account with Westpac is more limited than the other banks, they do still allow people outside Australia to set up an account.
You can get a Westpac account up to 12 months before you arrive in Australia
Once opened, you can deposit money into your account
You can withdraw funds once you've completed an identity check when you arrive in Australia
Pros of Australian Banks For Non-Residents
Wide range of financial services (e.g. overdraft, investments, credit card, etc.)
In-person service at physical branches
Cons of Australian Banks For Non-Residents
Residence in Australia is usually a requirement for full access
Costly fees per month
Option 2 — Bank Account With a Digital Bank
Digital or online banks are fintech companies offering all or most of the usual banking services. The main difference is that they don't operate out of branches. By saving costs from delivering banking services online instead of physical branches, digital banks are generally free to open and charge zero monthly maintenance fees. They often offer a more limited range of services than traditional banks but at a fraction of the price.
Let's take a look at some of the major digital bank offerings available to Australian residents:
Revolut
Perhaps the world's best-known online bank, Revolut is available in Australia. It's not yet licensed as a bank there so your account will not come with an Australian account number. You will be able to use it to send money to friends, spend with no international transaction fees, and invest in stocks and other securities. Opening a current account doesn't require proof of residence in Australia.
Account name: Standard
Account type: Current (Lithuanian bank details).
Total cost: A$0 per month.
Noteworthy features: Multi-currency balances, 0% foreign transaction fee.
Proof of address: Australia (or the UK, EU, Iceland, Liechtenstein, Norway, or Switzerland).
More info: See our full Revolut review.
Up
Up is a licensed digital bank in Australia whose mission is to help young people gain control over their finances. The account is accessible from their mobile app, which comes with automated savings features, budgeting, and bill payments. They also offer a home loan service and provide advice on how to save up for a mortgage.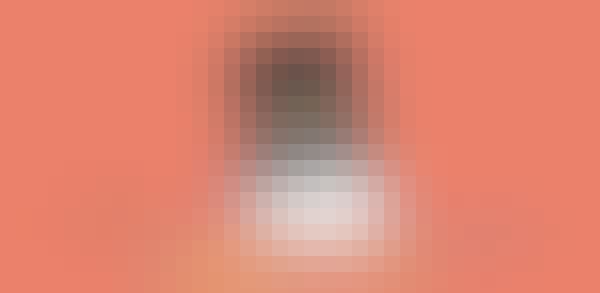 Account name: Up Everyday
Account type: Current (Australian bank details).
Total cost: A$0 per month.
Noteworthy features: 0% foreign transaction fee, budget tracking.
Proof of residency: Australia.
Hay
Hay is a fully-mobile bank account that offers several perks to everyday spenders and frequent travelers. In addition to zero monthly fees, transfer fees, ATM fees, and set-up fees, Hay and its Visa debit card charge absolutely no exchange rate margin when you spend abroad. Also, receive 1% cashback on everyday purchases worth $10 or less.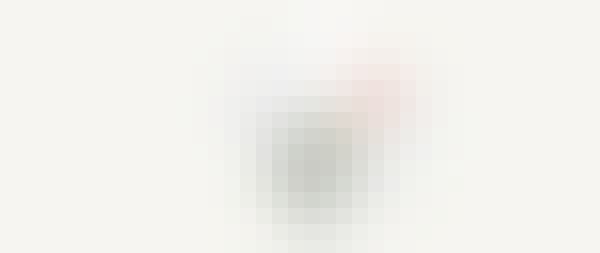 Account name: Standard
Account type: Current (Australian bank details).
Total cost: A$0 per month.
Noteworthy features: Multi-currency balances. No exchange rate margin from either Hay or Visa.
Proof of residency: Australia.
Pros of Online Banks in Australia
Low costs for most services.
Seamless interface on web and mobile.
Cons of Online Banks in Australia
Some provide basic services only (e.g. current account, card, etc.).
No bank branches.
Option 3 — Wise Multi-Currency Account
The bank accounts we've mentioned above require you to move to Australia to get full access to your account. If you'd like an Australian account without moving there, you have another option—the Wise Multi-Currency Account.
How To Open an Australian Bank Account Without Living There
The main advantage of the Wise Multi-Currency Account is that it gives you unique and personal local bank details in several countries including Australia, but also the US, UK, Eurozone, New Zealand, Canada, Singapore, and 4 others. This means you can use a Wise Multi-Currency Account to be paid like a local in various countries and currencies without the usual fees.
Once you get paid in AUD in your multi-currency account, you can either use Wise's powerful money transfer services to send money to your principal bank account wherever in the world, or start spending your AUD balance with Wise's Multi-Currency debit card in your currency with only small foreign exchange fees.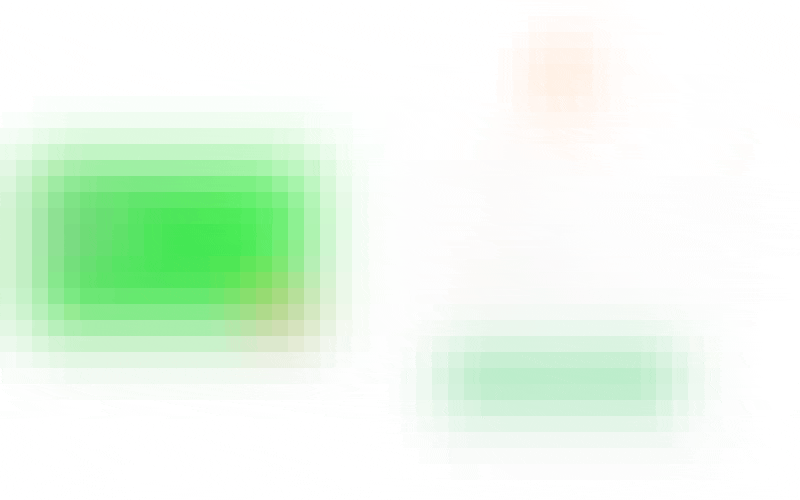 Product Features
Regardless of whether you have a virtual or physical card, once you're signed up for Wise, you'll be able to take advantage of the following unique features:
Local bank details in the EU, the US, the UK, Australia, New Zealand, Singapore, Romania, Canada, and Hungary.
Hold, exchange, and top-up up to 56 currencies.
A multi-currency Visa debit card that's handy for paying in foreign currencies without hidden fees.
Access to Wise's powerful international money transfer service right from your account balance.
Pros of Wise
Low-cost, handy multi-currency account and card.
No proof of residence is required in Australia.
Cheap money transfers to and from the AUD.
Cons of Wise
Doesn't offer overdraft
No interest earned on any in-credit balances.
Save Money Depositing Money Into Your Australian Bank Account From Overseas
Foto di LeutherCommerce da Pixabay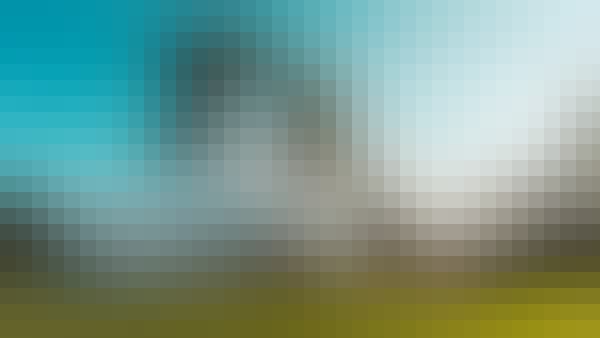 Sending money using your domestic high-street bank to an Australian account is going to be one of the most expensive options. Banks typically have high fixed fees, and offer exchange rates that are worse than you can get elsewhere.
Instead, we recommend using a specialist currency exchange provider. You'll almost always pay lower fees and you'll get more competitive exchange rates. 
Fees and Weak Rates With High Street Banks
For example, if you're sending a transfer from Citibank in the U.S. to Australia, you can expect to pay a wire transfer fee of $25 to $35. You'll also pay more in hidden, exchange rate fees:
For example, the market interbank rate for converting $500 USD to AUD means you'd get $724 AUD
Citibank offers a weaker rate that would get you $711 AUD, not taking into account their wire transfer fee
The Citibank exchange rate is around two percent worse
With a $35 AUD transfer fee, you'd only get $662 AUD, which means you'd pay around $50 in fees
Citibank fees and exchange rates are similar to what other banks charge. Fortunately, you've got plenty of alternative options for sending money overseas to an Australian bank account.
How to Send Money Cheaply to Your Australian Bank Account From Overseas
We provide a simple, easy-to-use comparison tool that lets you find providers with low fees and great exchange rates.
For example, the total amount you could deposit in AUD if you're sending $500 USD would be as follows with various providers, including fees and exchange rates:
Make Your Money Go Further When Sending to Your Australian Bank Account Online
Frequently Asked Questions About Australian Bank Accounts For Non-Residents
What is the easiest bank account to open online in Australia?

The Wise Multi-Currency Account is the easiest bank account to open online in Australia. With no requirement for proof of residency in Australia, you can still get full Australian bank account details. Hold AUD and 50+ other currencies to spend like a local and get paid like a local.

How do I to open an Australian bank account for non-residents?

Since Australia allows foreigners to open bank accounts online while overseas, you need to go to the website of your bank of choice. Then, you can sign up from their portal. You will need proof of identity and proof of your future residency in Australia, such as a statement from a utility bill, Australian higher education, employer, or Australian tax service.

Can a non resident open a bank account in Australia?

Yes, non-residents can open bank accounts in Australia online. However, they must become visa holders and residents in order to access full services.

Can a tourist open bank account in Australia?

No, tourists cannot open a bank account in Australia unless they intend on becoming permanent residents. You can apply for an account as a non-resident. When you obtain a residence visa for over 3-months, only then may you gain full access to a bank account in Australia.
Why Trust Monito?
You're probably all too familiar with the often outrageous cost of sending money abroad. After facing this frustration themselves back in 2013, co-founders François, Laurent, and Pascal launched a real-time comparison engine to compare the best money transfer services across the globe. Today, Monito's award-winning comparisons, reviews, and guides are trusted by around 8 million people each year and our recommendations are backed by millions of pricing data points and dozens of expert tests — all allowing you to make the savviest decisions with confidence.
Learn More About Monito
Monito is trusted by 15+ million users across the globe.

Monito's experts spend hours researching and testing services so that you don't have to.

Our recommendations are always unbiased and independent.