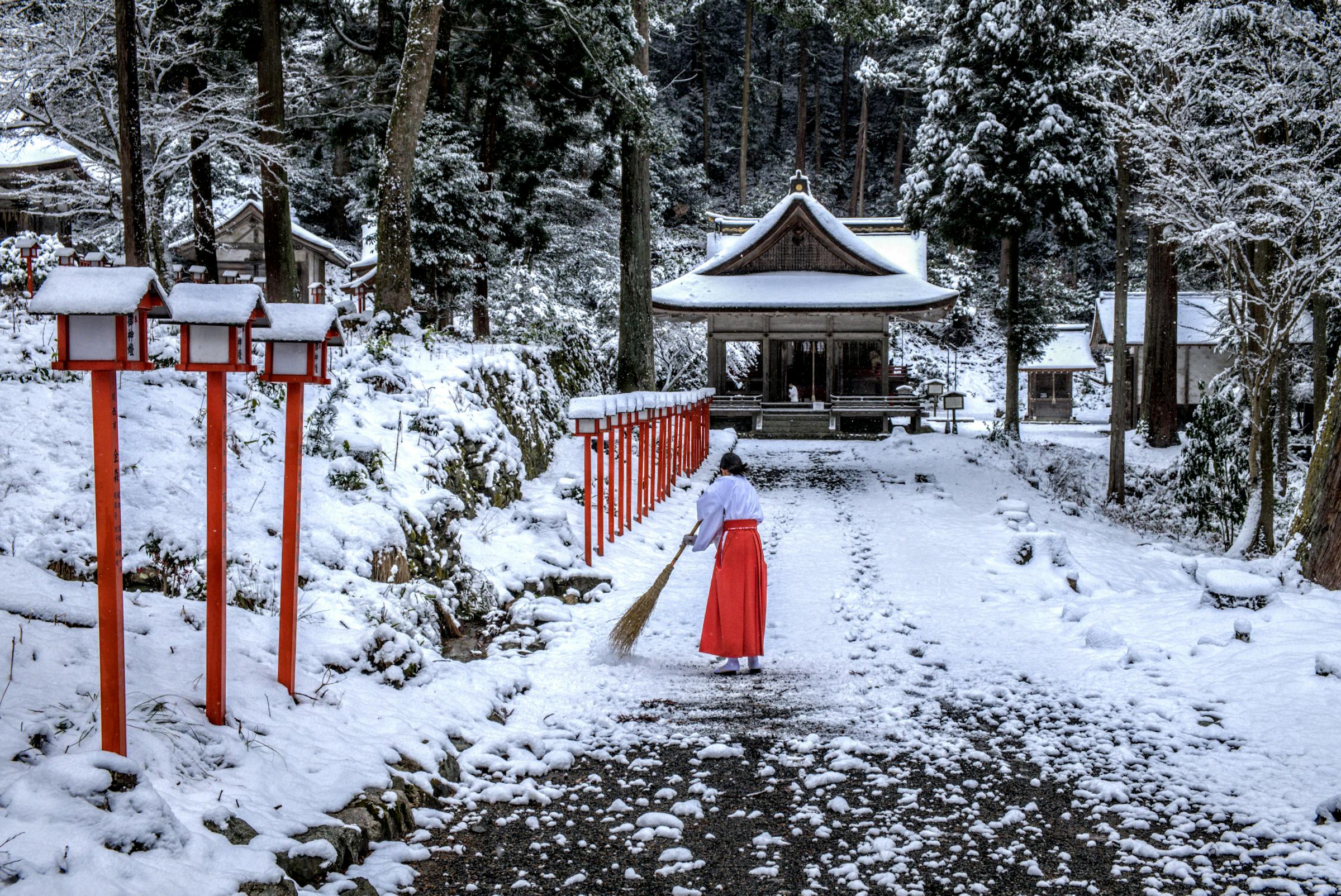 Using ATMs in Japan: Your Guide to Fees, Cards & Getting Cash
Standing alone in the Pacific, Japan is a unique place of incredible variety: megacities and ancient villages, snow-capped mountains and humid jungles, and cutting-edge technology and a reliance on cash. It's no wonder that the country's endless adventures attract over 32 million international visitors per year.
Of these visitors, first-timers will likely come to list Japan as one of the most cash reliant countries they've visited. While the country is slowly adapting, cashless forms of payment still only constituted 29% of private consumption in 2020¹. This is why we recommend the Revolut travel debit card to withdraw money from Japanese ATMs for no withdrawal or exchange rate fees.
With cash as the preferred means of payment at restaurants, little shops, taxis, and even small hotels, Monito's guide to ATMs in Japan is here to help you find the best ATMs to use, what fees you may be charged, and how to make the best use of your cards.
When travelling to Japan, we recommend using a smart money app and debit card like Revolut to convert from your home currency into Japanese yens. That way, you can skip the high ATM fees and pay straight with your card at extremely low fees!✨ Get three months of Revolut Premium for free when you sign up with our exclusive link below:
What You'll Find in This Guide
Jarrod Suda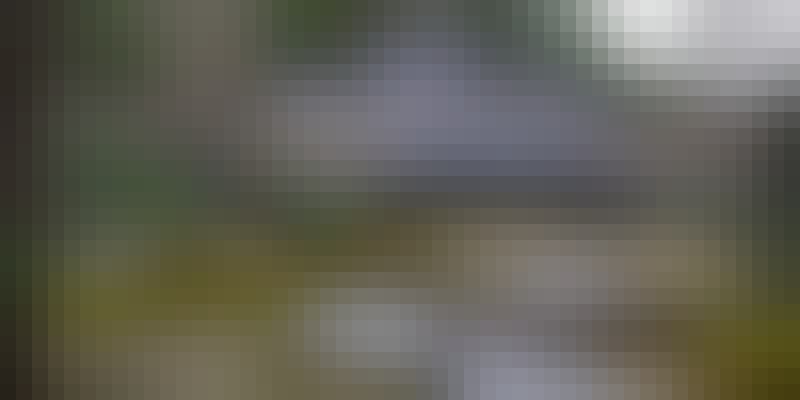 How to Find ATMs in Japan
The quickest way to find machines that accept your foreign debit cards and credit cards is to use an online ATM locator for Maestro and Mastercard, Visa, American Express, and Discover. (Most credit cards in Japan will work as long as you have a 4-digit PIN code.)
Of the 50,000 ATMs found in Japan, almost all of them will be found in either a convenience store or a post office (called Japan Post). Regional Japanese banks also offer a small network of ATMs. 
Let's explore these Japanese ATM providers below to get a sense of their services:
Ruby Khoesial on Unsplash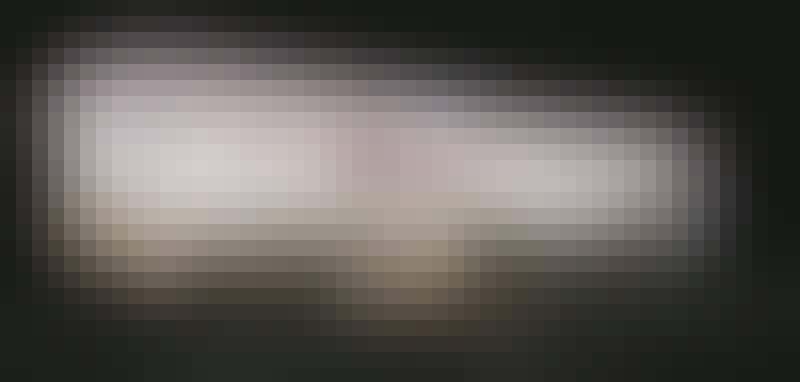 Convenience Stores
Japan has truly mastered the convenience store (or konbini). You can store luggage, buy business dress shirts or Tokyo Disneyland tickets, purchase postage stamps, and do basic banking at their ATMs. Unlike some convenience stores in other countries, Japan's konbini and its ATMs are reliable, safe, and functioning 24 hours a day.
Convenience stores are so ubiquitous across Japan's cities — large and small — that you probably won't need an online locator to pinpoint one ahead of time. In any case, here is a list of ATM locators for major convenience store brands:
Magic Mary on Unsplash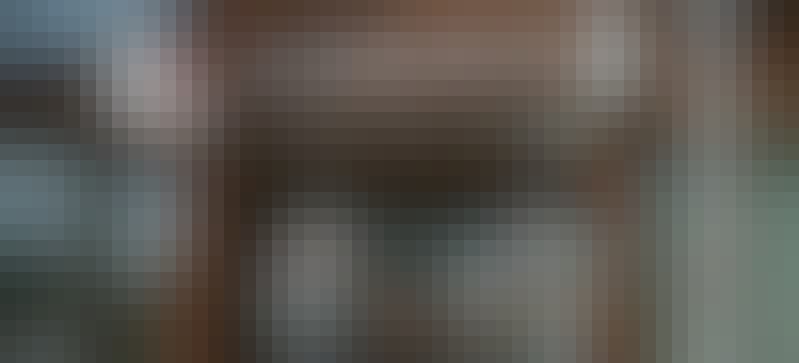 Japan Post Bank
Japan's national post office also doubles as a banking service, which is one of the largest and most important in the country. Their branches host a network of 30,000 ATMs nationwide and accept all major card services, including American Express and Discover. Non-JP Post bank account holders will incur a fee when getting cash.
Japan Post Bank operates for cash withdrawal:
Japan Post Bank also partners with Family Mart convenience store to house ATMs. You may download the JP Post Bank ATM Finder app to find service hours and locations anywhere in Japan. Here is an online locator for their ATMs:
Wikimedia Commons on Wikimedia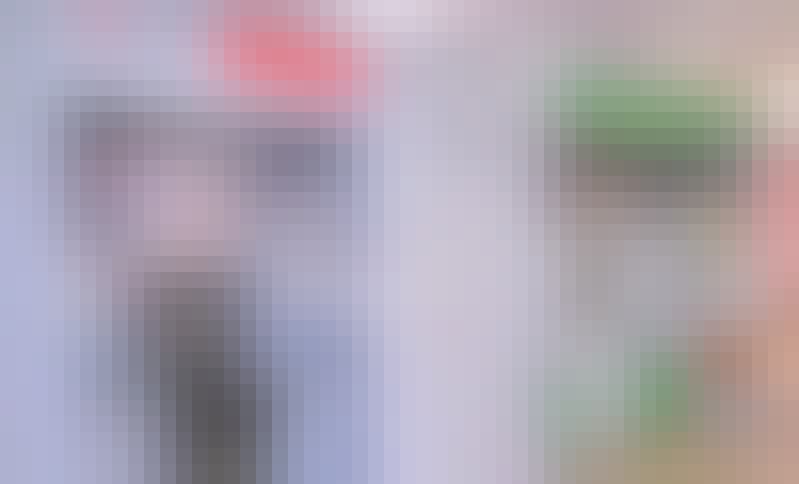 Japanese Banks
Many international banks like Bank of America and Deutsche Bank have branches in Japan, but nearly all of them conduct business solely with corporate clients seeking to expand their enterprises into the Japanese market. You will have to rely on regional Japanese banks to provide ATMs to personal clients.
No Japanese banks currently participate in the Global ATM Alliance, which is a network of banks that waive international ATM access fees. Only clients of Japanese banks may withdraw money from these bank ATMs without being charged a fee. Here is a list of locators for the largest nationwide banks in Japan:
Jarrod Suda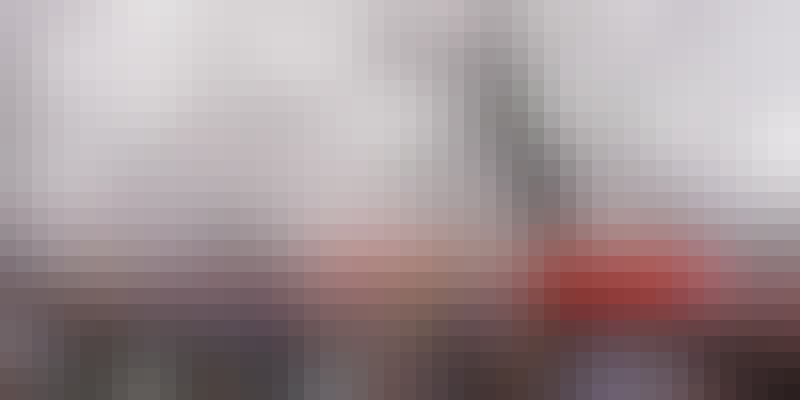 What Are the ATM Fees in Japan?
Google Pay, Apple Pay, and other forms of cashless payment are growing in Japan. But for the time being, holding liquid cash remains the most convenient way to pay at small independent stores, taxis, and some hostels. A variety of actors will try to charge you for providing cash withdrawal services.
ATM fees in Japan often come in any combination of the following three types: 
Basic ATM cash withdrawal fee
Currency Conversion Fee, or 'Exchange Rate Margin'
Let's break them down to better understand what they are, why they are charged, how much you should expect to pay:
1 — Cash Withdrawal Fee
The owner or operator of the ATM machine charges this fee for providing cash services. In Japan, this fee often changes depending on the time of day that you make your transaction.
Japanese ATM services have standardized this cash withdrawal fee at 110 JPY during business hours and 220 JPY outside of business hours.
These fees are unavoidable for foreign tourists unless you are eligible for a Japanese bank account and obtain a debit card. As an example, an Aeon Bank cardholder who uses an Aeon Bank ATM will have fees waived for using ATMs within the network.
ATMs will also vary their charges depending on the kind of bank card used. E-net partners with SMBC, for example, allowing SMBC clients to withdraw cash for free from E-net ATMs during weekday business hours.
However, most foreign visitors should either expect to incur a flat 220 JPY fee or fees according to the following schedule as out-of-network guests:
| | | | | | |
| --- | --- | --- | --- | --- | --- |
| | Weekday Hours (110 JPY fee) | Weekday Off Hours (220 JPY fee) | Saturday Hours (110 JPY fee) | Saturday Off Hours (220 JPY fee) | Charges Fees on Sunday (220 JPY) |
| Seven Bank | 8:45 am to 6:00 pm | 6:00 pm to 8:45 am | 9:00 am to 2:00 pm | 2:00 pm to 9:00 am | ✔️ |
| E-Net | 8:45 am to 6:00 pm | 6:00 pm to 8:45 am | ✖️ | All Day | ✔️ |
| Aeon Bank | 8:45 am to 6:00 pm | 6:00 pm to 8:45 am | ✖️ | All Day | ✔️ |
| Japan Post Bank | 8:45 am to 6:00 pm | 6:00 pm to 8:45 am | 9:00 am to 2:00 pm | 2:00 pm to 9:00 am | ✔️ |
2 — Currency Conversion Fee, or 'Exchange Rate Margin'
This hidden fee mostly applies when travelers spend with non-local currency. At any given time, there is a so-called "mid-market exchange rate" — this is the real exchange rate that you can see on Google. The local provider — who is taking your USD, for example, and giving you back JPY — will rarely use this rate. Instead, they may do the math at a rate of 1% or 3% higher than the market rate. They'll keep the difference. 
3 — Dynamic Currency Conversion (DCC)
A DCC is a special kind of currency conversion fee that allows you to see the price of your transaction expressed in your home currency — and this fee is always optional.
When making a purchase at a local merchant, this fee is charged by a card company like Visa or Mastercard. When withdrawing from an ATM, this fee is charged by the ATM operator.
The exchange rate they charge is not only higher than the market rate but is also often significantly worse than a traditional bank's exchange rate (we've seen margins of up to 8% and 10%).
Jarrod Suda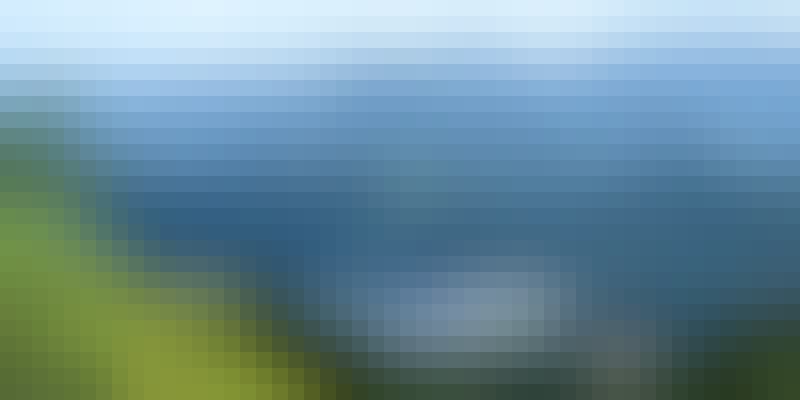 3 Tips When Using an ATM Abroad
Throughout Japan and parts of Europe, cash is still king because it provides a physical sense of security and convenience. However, ATM fees can be confusing to understand especially if communicated by a machine with Japanese characters. To keep your travels as stress-free as possible, we have three simple tips for you to keep in mind before you handle transactions in cash.
Tip #1: Pay in the Local Currency (¥) When Withdrawing From ATMs in Japan
The rule here is simple — pay in the local currency (¥) and avoid paying in your home currency. 
If you've traveled frequently enough, then you'll be all too familiar with paying at a store, restaurant, or ATM, and being presented with two currencies to choose from to pay with: the local currency or your home currency. By "handing" merchants or ATMs your home currency, they will apply the dynamic currency conversion (DCC) exchange rate on your home currency.
This percentage is almost always higher than the exchange rate that they would apply if you had paid in the local currency.
Merchants are often unaware of what a DCC even is, as the profit margin will go into the pockets of the ATM operator or your card company. Be aware that you don't need to be traveling abroad to encounter DCC fees. You can often find them when shopping online or even when making PayPal payments.
A reliable option for avoiding currency conversion fees is to open a multi-currency account and get yourself a travel card. These services, which include Wise, Revolut, Monzo, and Monese, operate across most of the globe and each offers foreign spending services far better than those on offer at a bank. Be sure to check out our reviews to discover whether these services might make sense for you for your next trip abroad.
Tip #2: Don't Use Bureaux de Change as an Alternative
Bureaux de change kiosks, whether at airports or in city centers, will charge any combination of fixed fees, poor exchange rates, or commission. We once found that Travelex Champs-Élysées, bureaux de change in Paris, charged a 16.6% margin when exchanging 500 US dollars into Euros, for example. 
When you use ATMs that charge a currency conversion fee with a card that charges withdrawal fees, you are getting hit with two separate charges. However, ATMs often remain a better option than bureaux de change to obtain cash.
Japanese banks and ATMs are not transparent about the exchange rate margins that they charge, which is why we recommend using a travel card to get cash. While you may not be able to avoid the flat cash withdrawal fees, travel cards do avoid currency conversion fees.
Tip #3: Don't Use a Traditional Card To Pay in Foreign Currency or Withdraw Cash Abroad
Plan ahead by getting a travel card. There are usually three types of travel cards: prepaid travel cards, debit travel cards, and credit travel cards.
Types of Travel Cards
With prepaid travel cards like Travelex, you can load the card with your home currency via a bank transfer.
Innovative digital banks like Wise or N26 offer travel debit cards. They will convert your money using the real exchange rate for a one-time fee for the service. You're then able to manage your current balance from an attached mobile app and can use it to pay in the local currency like a local.
You can also find credit cards made for international payments offering good exchange rates and low fees to withdraw money abroad. Capital One, for example, is one of the only companies that charges 0% international transaction fees when spending with any and all of their cards. You will pay interest on your ATM withdrawals each day until you pay them back — so try to avoid withdrawing cash with credit cards.
Jarrod Suda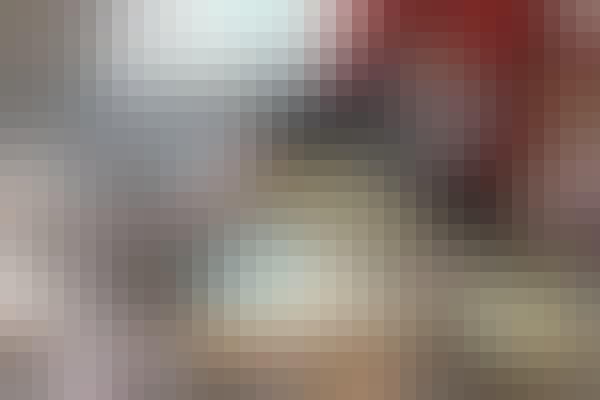 International ATM Fees for a US Debit Card
All of your credit and debit cards will work in Japan, but if they are not designated as travel cards or if they do not come with international perks, then you can be charged between 1% to 4% to withdraw cash. This is like a cash withdrawal fee that you'd experience at home except that the percentage may be larger or the fee may not be waivable. (This is why travel cards are useful. By loading the card in local JPY, the machines treat you like a local.)
These fees can very quickly add up. Let's say that you bank with Bank of America and you and your family are traveling to Japan for a two-week mid-range holiday that costs 500,000 JPY:
You withdraw 20,000 JPY in cash five times and you spend the rest with your card. Check out the table below to see how Bank of America's fees³ add up. Totaling at 15,900 JPY, you could have used that money instead for a kaiseki dinner in Kyoto, tickets to a Takarazuka show in Osaka, or other priceless memories. 
Now, new innovative multi-currency cards will help you save a lot of money and peace of mind while traveling. Opening a Wise Multi-Currency Account and using the Wise card during the same Japanese holiday would only cost you around 2,605 JPY.
Comparing a 500,000 JPY Holiday
See how the fees pile up with a standard Bank of America debit card versus the Wise Multi-Currency Visa card when you take a 500,000 JPY (roughly US $4,400) holiday to Japan.
| | | | |
| --- | --- | --- | --- |
| | Bank of America | | Wise |
| ¥ 20,000 ATM Withdrawal | 220ᵃ + 560ᵇ | ¥ 20,000 ATM Withdrawal | 220ᵃ + 0ᶜ |
| ¥ 20,000 ATM Withdrawal | 220 + 560 | ¥ 20,000 ATM Withdrawal | 220 + 70ᵈ +175ᵉ |
| ¥ 20,000 ATM Withdrawal | 220 + 560 | ¥ 20,000 ATM Withdrawal | 220 + 70 + 350ᵉ |
| ¥ 20,000 ATM Withdrawal | 220 + 560 | ¥ 20,000 ATM Withdrawal | 220 + 70 + 350 |
| ¥ 20,000 ATM Withdrawal | 220 + 560 | ¥ 20,000 ATM Withdrawal | 220 + 70 + 350 |
| ¥ 400,000 Card Payments (3% Int'l Fee) | ¥ 12,000 | ¥ 400,000 Card Payments (0% Int'l Fee) | ¥ 0 |
| Total BoA Fees | ¥ 15,900 | Total Wise Fees | ¥ 2,605 |
Consider a Multi-Currency Travel Card
If you open a multi-currency account with Wise or Revolut and get their debit card, then you can hold your money in dozens of different currencies. ATMs and merchants will treat your debit card as any other local's card — never asking you to do a dynamic currency conversion.
For US residents, Juno's debit card will not only give you free ATM withdrawals within its network but will send one ATM fee reimbursement per month too. This reimbursement policy applies outside of the US. With no foreign card transaction fees, Juno is a cost-effective way to travel.
Why Trust Monito?
You're probably all too familiar with the often outrageous cost of sending money abroad. After facing this frustration themselves back in 2013, co-founders François, Laurent, and Pascal launched a real-time comparison engine to compare the best money transfer services across the globe. Today, Monito's award-winning comparisons, reviews, and guides are trusted by around 8 million people each year and our recommendations are backed by millions of pricing data points and dozens of expert tests — all allowing you to make the savviest decisions with confidence.
Learn More About Monito
Monito is trusted by 15+ million users across the globe.

Monito's experts spend hours researching and testing services so that you don't have to.

Our recommendations are always unbiased and independent.