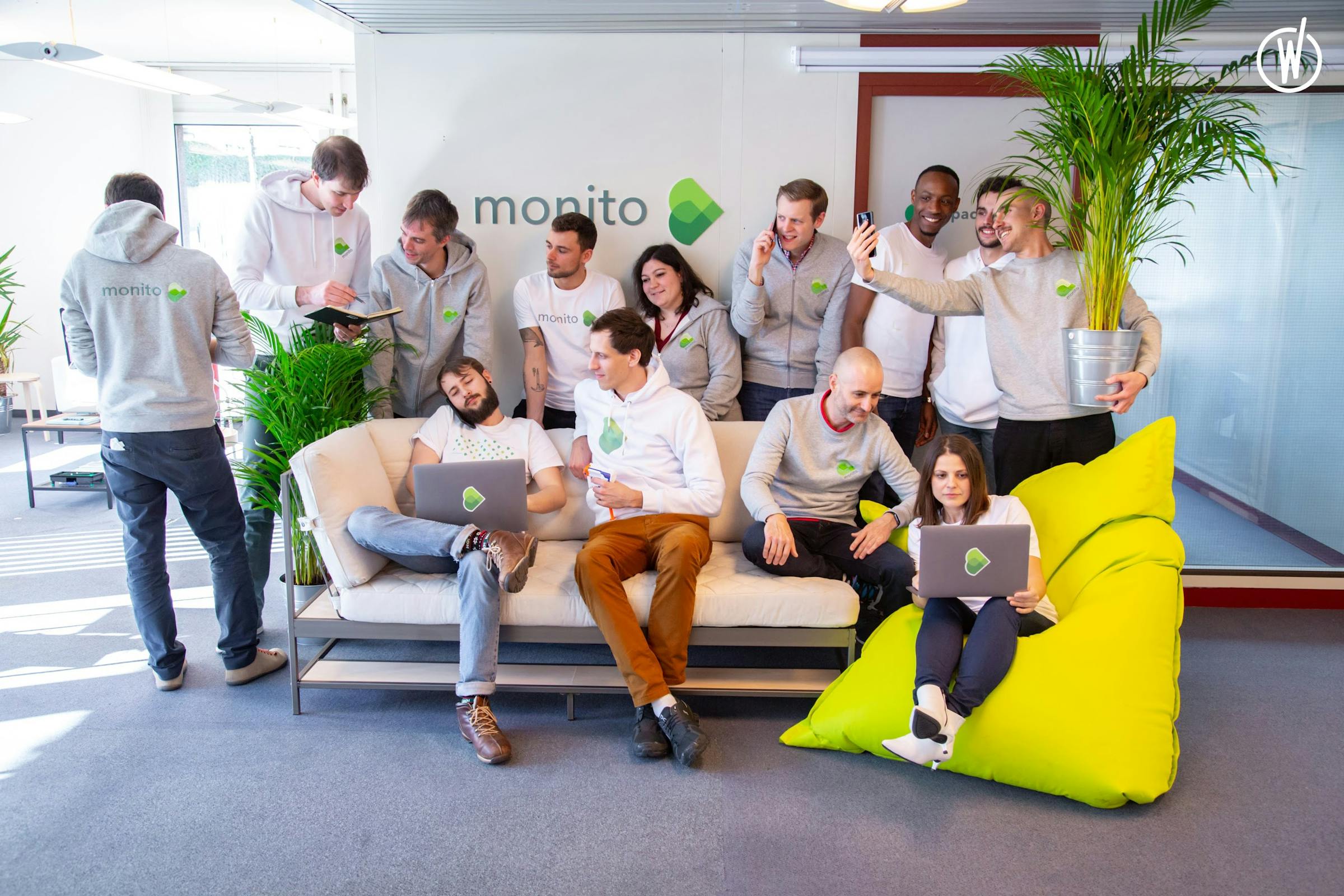 Make an impact from day one
Monito is an award-winning digital start-up on a mission to save the world $28 billion in excessive money transfer fees and bad exchange rates paid each year!
We're building the Booking.com for money transfers. We help people sending money abroad find, compare and review money transfer providers in real-time.
Work with a real purpose. We are a mission-driven company.
Why work at Monito?
When we ask our employees about the main benefits of working at Monito, the answers we hear most often are "the flexible working hours and the autonomy", "my work has a purpose", "the no drama / no ego environment" and "I learn every day". 
We take a lot of pride in seeing everyone at Monito enjoy working here. But you don't need to take our word for it, read why our team gives Monito 4.8/5 stars on Glassdoor.
There's no doubt that what makes working at Monito such a good experience is being surrounded by positive, caring, and open-minded people. We also make sure we have policies compatible with modern work life as well as some awesome perks to make working at Monito something special. 
Current open positions at Monito
Thinking of applying to join our team? Please read our Handbook and our open letter to candidates first to know what to expect and get a few tips from us.