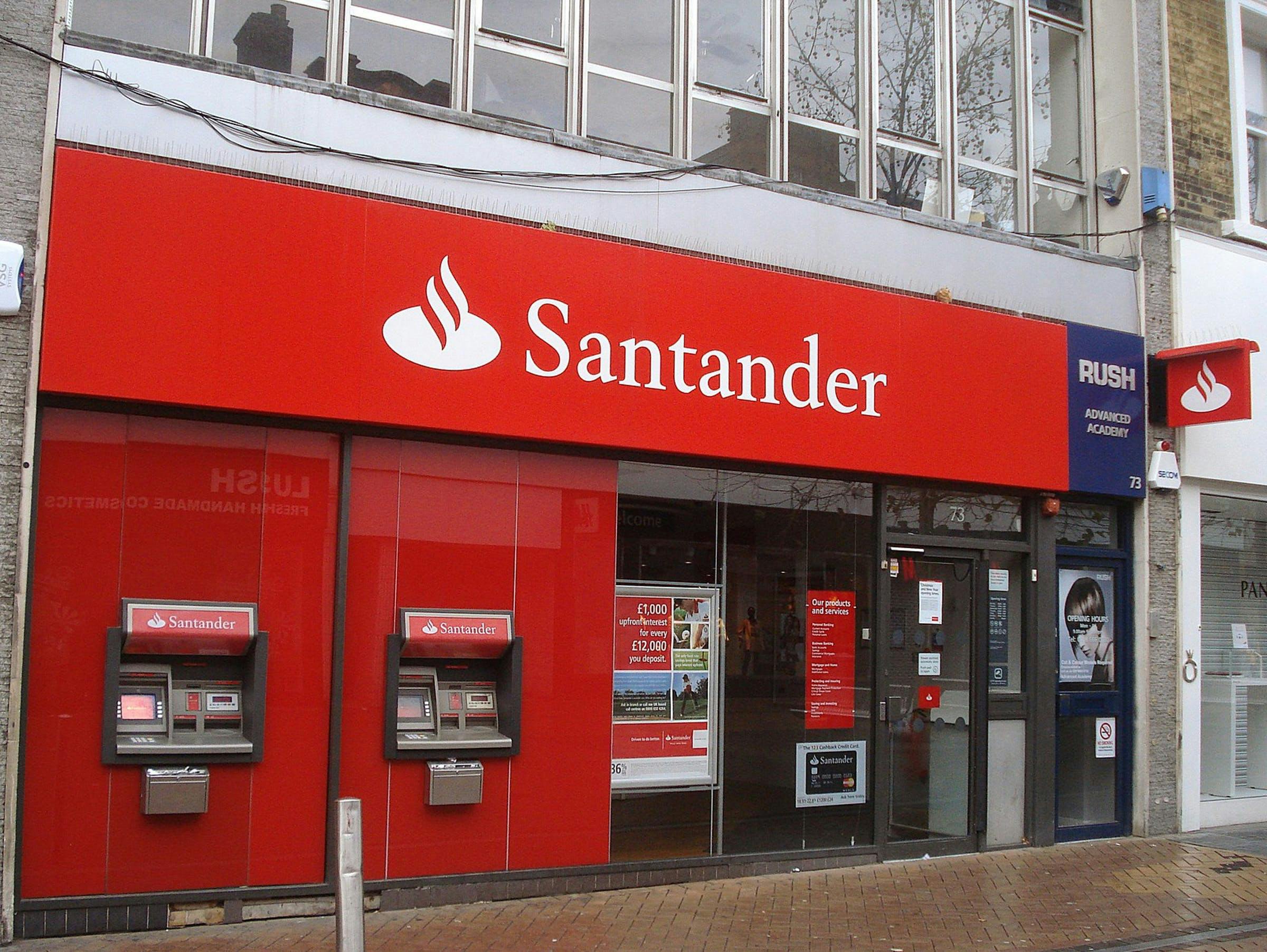 Sending Money Abroad with Santander UK: Everything You Need to Know
Thinking of using Santander to send money abroad? While the bank is one of the most successful in the UK, users should be aware of the hidden fees that the bank charges on international money transfers, and mindful of the lower-cost alternatives.
Although only operating under its current name since 2010, Santander UK is a leading UK bank that has roots in three different financial institutions: Abbey National, Bradford & Bingley, and Alliance & Leicester. Today, Santander UK is a challenger to the UK's "Big Four" banks: HSBC, Barclays, NatWest, and Lloyds. Santander serves 14 million customers and has over 800 branches across the UK, making it one of the most widely recognized names in banking. 
Santander UK is a full-service bank, providing services to private, corporate, and commercial customers, but the bank is particularly recognized for its presence in the mortgage and savings market. 
If you're a client of Santander in the UK, you might well be looking to use their services to make international money transfers, whether it is to send it to loved ones around the world or to make international investments. You should note, however, that even though its services are reliable, Santander is rarely the fastest or the cheapest option to send money abroad, especially as its international transfers outside the Eurozone come with significant fees.
What Will Santander Charge You? 
Santander's fee for an international transfer varies depending on the currency you're sending money to and the transfer mode you choose.
SEPA payments in euro, which can take up to four working days to arrive, are free.
Standard electronic transfers, using SWIFT, which can be made in any currency and can arrive the same day for EUR or USD, cost £25.
If you have a Santander debit card, you can also use their One Pay FX iPhone app to make transfers in EUR to Eurozone countries, in USD to the United States or in PLN to Poland for free.
On its international payments support page, Santander also mentions that payments, whatever the method used, may also incur a beneficiary charge, which is in fact a correspondent bank fee, the price of which depends on the currency transferred. Santander doesn't provide an estimate for this charge, but other banks in the UK like Llyods or Barclays disclose fees ranging from £0 to £20. For payments outside the EEA, you can choose to pay these fees upfront, which Santander says makes it more likely - though not certain - that the full amount you wanted to send reaches your beneficiary. At the end of the day, though, the cost of a transfer remains the same whether you pay upfront or not.
What is a Correspondent Bank Fee? Well, when a bank sends money to a beneficiary in a country where they themselves do not have any branches, then another bank needs to receive and handle that money and usually, they charge a fee. The resultant fee is the Correspondent Bank Fee.  
Santander Exchange Rates: Beware the Hidden Fees
You might think that if you want to, say, transfer £500 to an account in India, you can simply estimate the cost of your transfer by looking up the exchange rate on Google, and calculating the final sum by subtracting Santander's fees. Monito estimates the correspondent bank fees for a transfer to India to be around £13 on average, and if we add to this the £25 that Santander charges for the transfer itself, our £500 pounds would end up arriving as INR 44,460. But in reality, the exchange rate Google gives us for this transaction is not the one Santander would give you.  
Why is that? Well, in short, Google provides you with what is called the mid-market exchange rate, which is an average of all the rates offered by different financial institutions to exchange money between two currencies in any direction. Santander, however, wants to make money this transaction and will offer you a slightly worse rate, keeping the margin of difference in its pocket. 
Santander doesn't disclose its exchange rates on its website, but to give you an idea, you can look to other UK banks: according to Monito's comparison engine for an exchange in INR, HSBC, for example, has an exchange rate that is 0.47% worse than the mid-market rate, while Lloyds's is a whopping 3.10% worse! 
Taking Lloyds's rate as an example, this means that your £500 could arrive in India at less than INR 43,085, a difference of more than £14 compared to our mid-market INR 44,460 - assuming that Santander doesn't offer an even worse exchange rate than Lloyds!
Costs Combined
In all, by the time your £500 arrives in India, you could end up paying more than twice the original £25 fee that Santander discloses once the correspondent bank fee and the exchange rate margin are counted: in our example, assuming the correspondent bank fee and the exchange rate line up with Lloyds's, the total cost of your transfer would be closer to £53, more than 10% of the money you wanted to send! 
And even for transfers where Santander charges no fee and with cheaper correspondent bank fees - like a Euro transfer -, you could still end up spending anywhere from 2 to 5% of the sum just because of the hidden exchange rate margin!
Data from October 23rd, 2020 at 14:00 GMT. 
Is Santander Right for You?
When it comes to banking, Santander UK s as established and trustworthy as they come: after all, it is part ofl the fourth largest banking conglomerate in Europe! This European presence comes in handy for transfers within the Eurozone and to Poland, and if you already have a bank account with Santander in the UK and value the ease of making your international money transfer straight from it, that may be enough for you.  
On the other hand, if you'd rather make sure that as much money as possible arrives at the other end of the transaction and are open to sending your international transfers and remittances through a third party, then there are lots of lower-cost alternatives at your disposal. Monito regularly evaluates and reviews them for comfort of use, security, and speed, so you can be sure that whichever service you choose through Monito's comparison engine will get more of your money to your beneficiary, both securely and as fast a possible.
Why Trust Monito?
You're probably all too familiar with the often outrageous cost of sending money abroad. After facing this frustration themselves back in 2013, co-founders François, Laurent, and Pascal launched a real-time comparison engine to compare the best money transfer services across the globe. Today, Monito's award-winning comparisons, reviews, and guides are trusted by around 8 million people each year and our recommendations are backed by millions of pricing data points and dozens of expert tests — all allowing you to make the savviest decisions with confidence.
Learn More About Monito
Monito is trusted by 15+ million users across the globe.

Monito's experts spend hours researching and testing services so that you don't have to.

Our recommendations are always unbiased and independent.