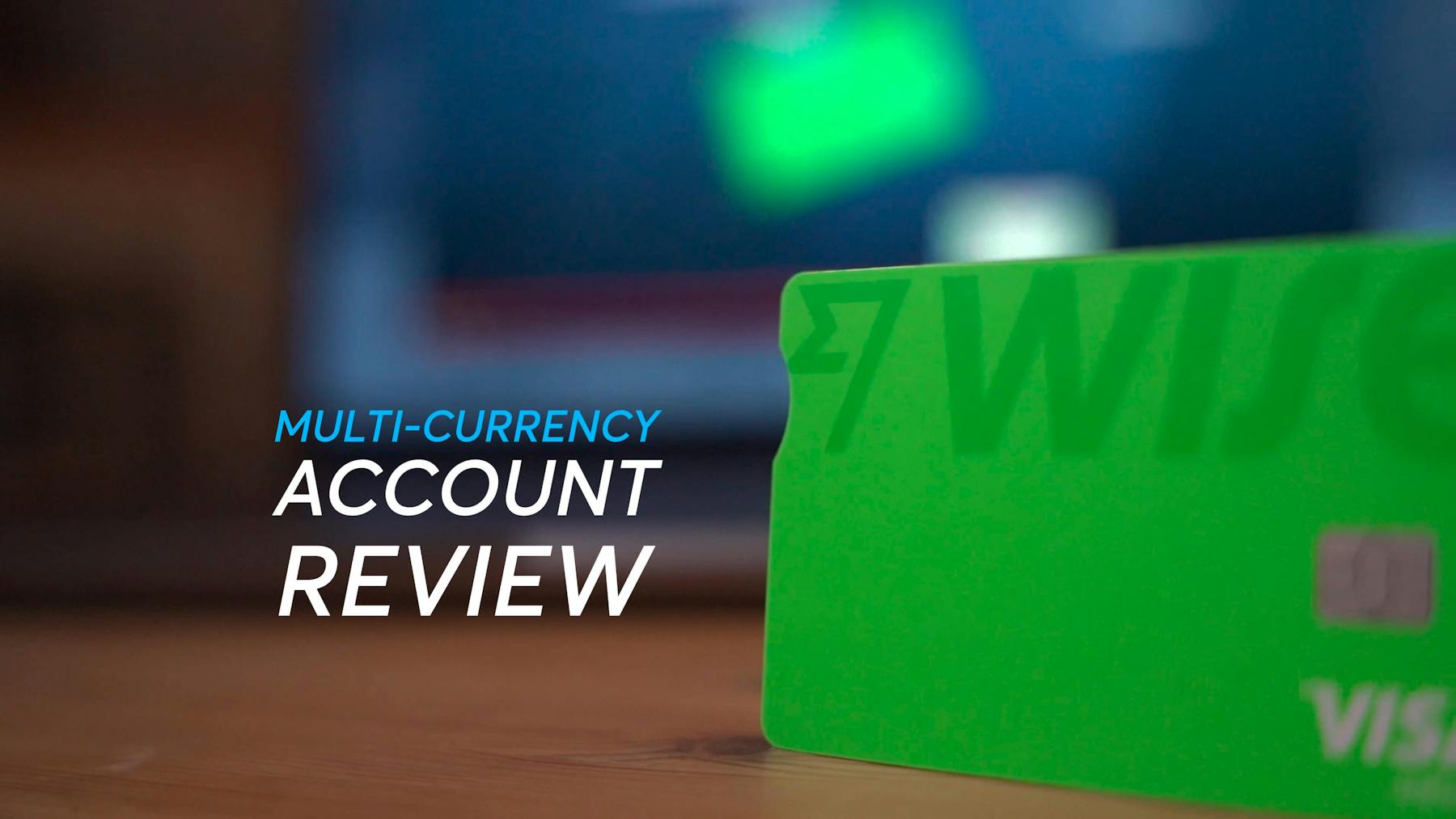 Wise Multi-Currency Account Review: Fees, Features, and More
The Wise Account is an excellent multi-currency account and card (8.9/10) that's roundly recommended by Monito's experts for use at home, online, and abroad. Offering a flexible, world-class mobile app (8.9/10) via a secure and reputable money transfer platform (9.3/10), the Wise account is a trusted platform that's loved by millions of users worldwide (9.6/10). It offers low fees all-round (7.6/10), although large or frequent ATM withdrawals can be rather pricey.
What Monito Likes About Wise
Account details in as many as 10 countries.
Hold money in 50+ currencies.
Send money to 80+ countries from your account.
Among the lowest money transfer fees out there.
Transparent and accessible pricing calculator.
Mid-market exchange rate offered for currency transfers.
Debit card can be used to avoid foreign transaction fees.
No setup fees or monthly charges.
What Monito Dislikes About Wise
Cash or cheque payments aren't supported.
Overdraft and loans aren't available.
Negative interest on large Euro balances.
Fees to top up the account via ACH, debit, and credit card.
We recommend the Wise Account as a flexible debit card and account next to your primary bank account for foreign currency spending of all kinds — whether it's holidays overseas, online shopping, or international money transfers. What makes Wise genuinely unique, in our opinion, is its extensive range of currencies to hold, send, and spend, allowing you to take the card to practically any country in the world and spend like a local at consistently low fees.
If you're interested in learning more about the Wise Account, then take a look Monito's video review below:
Where Is the Wise Account Available?
| | |
| --- | --- |
| Wise Multi-Currency Account | |
While the Wise Multi-Currency Account (including the virtual Visa debit card) is available in most countries worldwide, the physical Wise card is only available to customers from the UK (including Gibraltar and the UK Crown Dependencies of Guernsey, Isle of Man, and Jersey), the US, the EEA, Australia, New Zealand, Singapore, Japan, and Switzerland.
This article explores the Wise Multi-Currency Account. If you'd like to learn more about Wise Money Transfer, then check out our in-depth review.
How Monito Reviewed Wise's Services
As with all services reviewed by Monito, Wise underwent a rigorous evaluation to assess the quality of its service. To begin with, our experts analysed several key criteria, including customer reviews, the percentage cost of various transaction types, top-up options, access to customer service, as well as business and legal metrics such as revenue, appropriate authorisation, and company size. As with all Monito Scores, Wise's score was peer-reviewed by at least one Monito expert.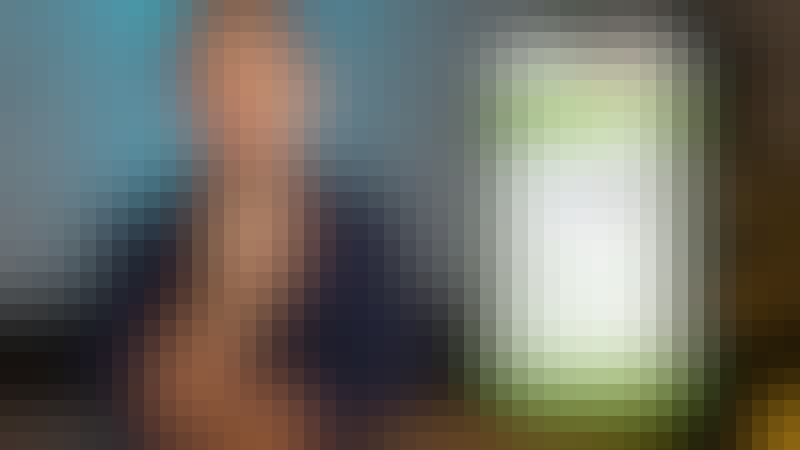 Reviews are written independently by Monito's editors and recommendations given are our own. Services you sign up with using our links may earn us a commission. Learn more.
Background check
Regulated by the FCA and HMRC in the UK and the relevant authorities in all operating counties.
Security & reliability
Lacks a banking license, but uses segregated user accounts, HTTPS, and 3-D Secure.
Company size
Over 10 million customers and nearly $565 million in annual revenue.
Transparent pricing
A full overview of pricing is easily accessible and provides every fee as per the regulator-standard fee schedule.
Is Wise Safe?
Yes, Wise is a safe and secure money transfer operator, and, by extension, its Multi-Currency Account is a safe and secure travel money card too.
Registered with the Financial Crimes Enforcement Network (FinCEN) in the US, Wise is licensed as a money transmitter across most of the country where it's supervised either by the respective regulatory authorities of the states or, in some cases, its transmission services are offered by its partner financial institution Community Federal Savings Bank, supervised by the Office of the Comptroller of Currency.
In its home country of the UK, Wise is an 'Authorised Electronic Money Institution' regulated by the Financial Conduct Authority (FCA). This means it's required by law to keep money safe by storing it in a low-risk financial institution. In the unlikely event that Wise goes bust, any cash in your balance will be unaffected and refunded to you in full.
Further abroad, Wise fulfils rigorous regulatory standards in Australia, Singapore, the EU/EEA, and every other country in which it does business. To date, more than 10 million customers have trusted Wise with their money, and its money transfer platform moves over three billion GBP worldwide every month.
Wise has also built-in world-class security into its products themselves. If you lose your debit card, for example, you can freeze your card from the app at any time and order a replacement within the Wise mobile app or website. The debit card is also 3-D Secure — meaning no transaction will be processed unless you expressly authorise it yourself — and your Wise account is segregated, meaning the money is held separately from Wise's business accounts (more on this below).
All in all, in our opinion, there's absolutely no doubt that Wise takes the safety and security of funds very seriously.
Is Wise a Bank?
No, Wise is not a bank. Instead, it's licensed as an 'Authorised Electronic Money Institution' in the UK and as a 'Money Transmitter' in the US.
This means that although you will obtain legitimate banking details in multiple countries when signing up for a Multi-Currency Account, these will be "addresses" that are required by law to be stored in a low-risk financial institution. These institutions include Barclays in the UK; the Community and Federal Savings Bank (CFSB), Cross River Bank (CRB), and Wells Fargo in the US; and DBS in Singapore.
If Wise were to go bust, your money would be refunded to you in full by the bank holding your funds. However, neither the FSCS in the UK nor the FDIC in the US guarantee your funds if the underlying financial institution itself were to go insolvent.
Using the mobile app
Slick and well-designed with interesting features, including transfer scheduling, a virtual card, and spending statistics.
Managing the account
Supports many currencies and top-up methods, but overdraft, joint accounts, and interest aren't available.
Contacting support
FAQ, live chat, and phone support are readily available, although not 24/7.
Making card payments
Contactless, online payments, Apple Pay, Google Pay, and social payments are all supported.
Wise Multi-Currency Account Product & Service Quality
Wise, formerly known as TransferWise, is a much-loved, international money transfer specialist service widely known for its excellent exchange rates, low, transparent fees, and excellent customer service. Consistently ranking in the top three least expensive money transfer specialists on Monito's real-time comparison engine, Wise is undoubtedly one of the best options for sending abroad, generally speaking.
Since May of 2017, Wise has offered a new product: the Wise Multi-Currency Account and its associated cross-border Visa debit card. This innovative product works alongside Wise's regular money transfer services, offering the same low fees and exchange rates with the additional perks of having a semi-functional bank account.
Until 2021, Wise was TransferWise and the Wise Account was the Borderless account. While the name is different, the service is still the same. Learn more.
We go through both the card and the account below:
Wise Multi-Currency Account Review
The Wise Multi-Currency Account's main advantage is that it gives you unique and personal local bank details in several countries, including major ones such a the US, the UK, the Eurozone, Australia, and Singapore. This means you can use a Wise Multi-Currency Account to be paid like a local in various countries and currencies without the usual fees.
As part of your Wise Multi-Currency Account, you'll automatically get the following bank details:
Account

Account Details

Wise USD Account

ACH routing number
Wire routing number
Account number
SWIFT/BIC code

Wise Euro Account

Wise Pound Account

Sort code
Account number
IBAN (GB)

Wise AUD Account

BSB number
Account number

Wise NZD Account

Wise CAD Account

Institution number
Transit number
Account number

Wise RON Account

SWIFT/BIC code
Account number

Wise SGD Account

Bank code
Bank name
Account number

Wise HUF Account

Wise TRY Account
However, there are some constraints to the above accounts. For example, the Wise USD Account cannot be used to set up Direct Debit payments, and the Wise CAD Account cannot be used to receive domestic wires, Interac e-Transfers, and Online Bill Transfers.
What's more, the Wise AUD, NAZ, CAD, RON, SGD, HUF, and TRY accounts can only be used to receive domestic bank transfers, not inbound international SWIFT payments from outside of the countries respectively.
Wise Card Malaysia
In December 2021, Wise also released its Multi-Currency Account and debit card in Malaysia. If you're from Malaysia, you may wonder whether opening an account is worth it for you. Monito's video guide, Jonny, explores this question. Take a look at his video review about the Wise Account and card in Malaysia:
How To Use the Wise Multi-Currency Account
You can share your Wise account details with family, friends, businesses, clients and others, and they can pay directly into your Wise Multi-Currency Account using your local bank details — just as if had an actual bank account in that country.
This is a big part of what makes the Wise Multi-Currency Account perfect for people who do business in multiple countries and want to get paid, as well as travellers who wish to spend from their account balance without foreign transaction fees.
You can spend money in most countries around the globe with your Wise debit card and hold money in up to 54 currencies in your account balance, converting between them instantly using Wise's fees and exchange rates. There are no fees to open or hold a Wise Multi-Currency Account or get virtual bank accounts, but there is a small 0.2% fee to add money to your account using some payment methods.
How To Add Money to Your Account
By going to your Wise Multi-Currency Account and choosing to add a currency and how you want to pay, you can fund your Wise Multi-Currency Account in several ways:
Debit or credit card.
Bank transfer from another account.
Somebody else making a transfer into one of your Wise accounts.
You can use your Wise Multi-Currency Account to convert money between the currencies and balances you hold or make a transfer to someone else's bank account, either in the same country as you or internationally. You can also spend money from your Wise Multi-Currency Account using your linked debit card.
Conversions between currencies in your Wise Multi-Currency Account are instantaneous. Sending money to someone else's bank account from your Wise Multi-Currency Account typically takes one to three working days.
In our opinion, the virtual bank accounts provided by the Wise Multi-Currency Account are a unique service, and the debit card offers excellent value when you're spending money overseas. However, you should be aware that if you're funding the account or receiving money from elsewhere, it must be the same currency as the bank details you provide, or Wise will reject the transaction.
Wise Debit Card Review
Once you sign up for a Wise Multi-Currency Account, you'll receive a bright green free travel card that works wherever Visa is accepted (in other words, at pretty much every card machine or ATM in the world!).
While you can use the card to spend in your own country, it becomes instrumental as soon as you need to pay in a foreign currency, whether online or in-person, while abroad. By leveraging Wise's experience with currency exchange, using the debit card allows you to take advantage of low fees when spending in a foreign currency.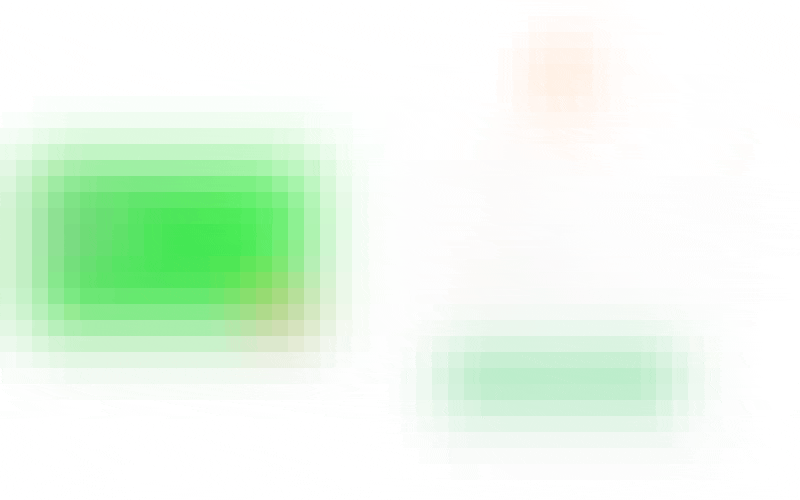 For example, while typical banks such as HSBC mark up the exchange rate to 2.75% for payments in a foreign currency, Wise charges a comparatively low 0.35% on average for major currencies such as the Euro, US dollar, or Swiss franc. This figure is higher for less-liquid currencies such as the Chilean peso or Ugandan shilling, which sits at around 2% of the transfer value.
Take a looks at Monito's travel money comparison guide to check which travel card or bureau de change offers the best deal for your destination and budget. 
Every time you spend with your Wise debit card, you'll receive a push notification on your smartphone from the Wise app showing you how much foreign currency you spent and how much balance you have left in that currency. You'll also be able to change the PIN, freeze the card if you can't find it anymore, set spending limits, and review your past transactions. Take note of the fact that you'll need to have a minimum balance of 5 GBP (or the equivalent in another currency) to order a Wise debit card.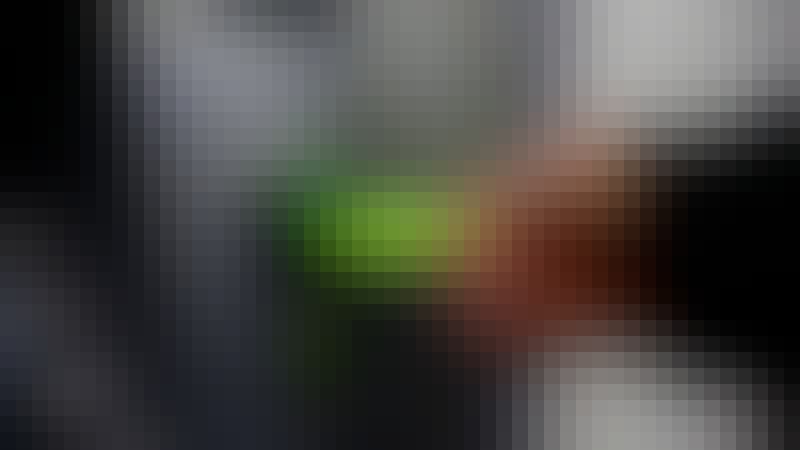 Be mindful that Wise's Visa card is a debit card, meaning that you'll only be able to spend what's already in your Wise Multi-Currency Account and it therefore won't impact any credit rating you may have.
If you're planning your next holidays abroad, you'll probably also be pleased to hear that you'll not only be saving on on foreign transaction fees with Wise's debit card, but you'll save on hotels too. Indeed, Wise has partnered with the Hotel Booking platform Agoda to offer a 10% discount if you book online with the card through its partnership page. Find out more about this offer here.
How To Open a Wise Multi-Currency Account
Step 01

Enter your email

Simply type in your email address and click 'Next'. You can also sign up via Google, Facebook, or Apple.

Step 02

Choose your account type

You'll be asked to choose between a 'Personal' or a 'Business' account. Unless you're opening a Wise account for your business, you'll want to choose the former.

Step 03

Choose your country

Select the country of your primary residence. This is an important step because Wise might need to verify your address later.

Step 04

Verify your mobile

Enter your mobile number and type in the code they SMS you.

Final step

Verify your identity

After choosing a password, you'll need to scan a copy of your ID document. Wise will then validate it (up to 48 hours). Once verified, you'll be able to order your debit card and load cash for the first time to your new multi-currency account!
Fees & Exchange Rates
7.6
Everyday use
No day-to-day fees but ATM withdrawals come at a small cost.
ATM withdrawals
Withdrawals over 200 GBP/EUR, 100 USD, or 350 AUD/NZD/SGD cost between 1.75% and 2% per transaction, with additional fees for more than two withdrawals per month.
Online spending
Online spending comes at no cost in the local currency, although a small conversion fee applies for spending in a foreign currency.
International spending
Fees are very reasonable for overseas spending, although conversion fees and ATM withdrawal fees do apply.
Wise Multi-Currency Account's Fees and Exchange Rates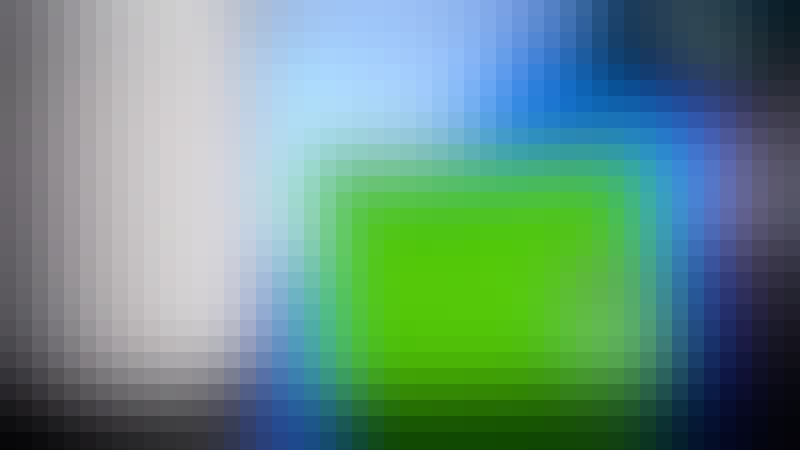 The Wise Multi-Currency Account uses Wise's standard fees and exchange rates to convert currencies or send money internationally. We've shared details of the costs below.
Wise Multi-Currency Account Fees
One of the best things about Wise and the Wise Multi-Currency Account is that they always offer the mid-market exchange rate: the exchange rate you see on Google and therefore the best exchange rate you can get. This means you'll never pay hidden fees due to exchange rate markups. However, Wise does charge a small commission fee of between 0.35% and 2.85% of the amount you're converting, whether you're exchanging money within balances of your Wise Multi-Currency Account, using the debit card, or sending money internationally.
Wise determines its fee amount depending on a variety of factors including the currencies you're exchanging between and the country you're sending money to. Fortunately, in almost all cases, the Wise fee is well below 1% of the amount you're transferring. Here's what you can expect to pay to add money into your Wise multi-currency balance in a foreign currency*:
GBP to USD: 0.35%
GBP to EUR: 0.35%
GBP to INR: 0.45%
EUR to GBP: 0.41%
EUR to USD: 0.41%
EUR to CHF: 0.45%
USD to EUR: 0.43%
USD to GBP: 0.43%
USD to CAD: 0.44%
These fees will differ slightly if you're transferring money internationally or converting currencies by spending with your debit card, but for all intents and purposes, they are just as low. For example, adding 2,500 US dollars worth of Japanese yen into your multi-currency account balance will incur a 0.51% fee, but using the card to convert to Japanese yen from dollars for a point-of-sales purchase of the same value will incur a fee of 0.45%.
You can use Wise's nifty price calculator to get a fuller picture of exactly what you can expect to pay for your transaction here.
In addition, Wise charge some additional fees as follows:
Wise Card Spending Fees
Using your debit card to spend money in a different currency to your Wise Multi-Currency Account balances will attract the same conversion fee as shown above or, for rarer currencies, Visa's exchange rate fees with a small markup. Check Monito's real-time travel money comparison guide for more detailed pricing comparison.
Wise ATM Withdrawal Fees
Withdrawing cash with your Wise debit card is the facet of the Multi-Currency Account's pricing that we like the least. Unlike most other travel cards, you cannot avoid the fees by withdrawing a large lumpsum (to avoid frequency fees) or withdrawing lots of small amounts (to avoid maximum thresholds) as Wise charges fees for exceeding both limits.
Granted, it is free to make up to two cash withdrawals with a combined value of 200 GBP/EUR or equivalent** every 30 days. However, as soon as you take out more than this amount, Wise will charge a fee of 1.75% of the total amount withdrawn. If you draw cash more than twice a month, you'll be charged a fixed fee of 0.50 GBP/EUR or equivalent*** per withdrawal.
Fees for Funding Your Multi-Currency Account
Depending on the way that you'll add money to your account, there may be a fee. ACH is 0.35% in the US while it's free to wire money in GBP in the UK on your Wise Multi-Currency Account using a low-cost transfer.
Fees for Sending Money From a Wise Multi-Currency Account To an International Bank Account
Wise does charge a fixed fee for sending money from your Wise Multi-Currency Account to a bank account in a different currency. This is in addition to the fee it charges to convert your money into the new currency. Its fixed fees are listed below for popular transfers*: 
GBP to USD: 0.31 GBP
GBP to EUR: 0.24 GBP
GBP to INR: 0.30 GBP
EUR to GBP: 0.37 EUR
EUR to USD: 0.44 EUR
EUR to CHF: 0.46 EUR
USD to EUR: 0.33 USD
USD to GBP: 0.44 USD
USD to CAD: 0.48 USD
Negative Interest on Large Euro Balances
If you hold more than 15,000 EUR in your Wise balance, you will be charged a 0.4% annual fee on this amount. According to Wise, this fee is imposed to compensate for negative interest rates in the Eurozone.
Wise Multi-Currency Account Features With No Fees
Wise does not charge a fee for the following activities in your Wise Multi-Currency Account:
Opening or holding a Wise Multi-Currency Account;
Spending from currencies in your account;
Receiving payments using your virtual bank details;
Sending money between Wise Multi-Currency Account;
There are normally no foreign transaction fees for using your debit card overseas, other than Wise's conversion fees.
Note that if you're spending online in a currency other than GBP, USD, EUR, AUD or NZD, the seller might charge their own conversion fee. This could happen even if you have the other currency in your account. To avoid this, ask the seller to charge you in the currency you want.
There's no limit for how much you can receive and hold in your different Wise Multi-Currency Account balances with the exception of US dollars. You have a limit of 250,000 USD in transactions per day and a limit of 1,000,000 USD in transactions per year.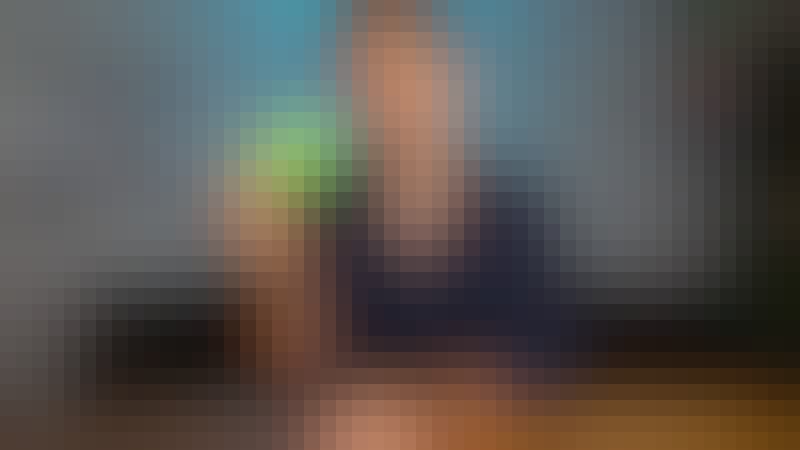 Wise Multi-Currency Account Minimum Balance
There's no minimum balance requirement whatsoever to open a Wise account, you'll just need to make sure that there's at least 5 GBP (or equivalent) on your account balance after you sign up, which is deducted automatically to cover the cost of your card delivery.
Wise Multi-Currency Spending Limit
There are limits for the maximum transactions you can make with your Wise card using differenttransaction types, such as ATM withdrawals, online purchases, contactless payments, etc. In addition, there are two types of limits:
Single payment limit: The maximum amount you can spend per transaction (up to 10,000 GBP in the UK).
Daily limit: The maximum amount you can spend in total per day. The limit refreshes daily at midnight (up to 10,000 GBP in the UK).
Monthly limit: The maximum amount you can spend in total per month, which refreshes on the first day of each month (up to 30,000 GBP in the UK)
These limits vary by country. You can see the most up to date limits on Wise's website.
About Fees Levied by Banks
Certain fees may be levied by banks when you are transferring money. These fees are outside the control of Wise. Circumstances where banks may charge additional fees include:
Wire transfers into or out of sender or beneficiary accounts;
Transfers that are sent via SWIFT or certain other banking protocols;
Beneficiary banks charging a fee to receive a transfer;
Intermediary banks charging fees to process money in transit.
These fees could mean that the beneficiary receives less money than stated by Wise due to circumstances beyond Wise's control. If you want to understand what these extra fees are likely to be, please contact your bank and the beneficiary's bank.
Read more about the most common type of intermediary bank fee called a — correspondent bank fee — here.
* Quoted on 30/09/2021 at 12:30 +02:00 GMT
** Or 100 USD or 350 AUD/NZD/SGD or 30,000 JPY
*** Or 1.50 USD or 1.50 AUD/NZD/SGD or 70 JPY
Compare Foreign Currency Accounts
To get a better picture of how Wise's pricing compares to that of other multi-currency alternatives, take a look at the table below:
| | | | | |
| --- | --- | --- | --- | --- |
| | | | | |
| | Wise | Revolut | HSBC | Monese |
| Currency Conversion | 0.35% - 2.85% | 0%¹ | 2.95% | 2%² |
| Foreign ATM | 0%¹ | 0%¹ | 0% | £1.50 + 2%² |
| Card Delivery | £5 | £4.99 | £0 | £0 |
| Trustpilot | 4.6/5 | 4.4/5 | 1.4/5 | 3.5/5 |
| Promo | - | Free card delivery with the link below | - | Enter MONITO21 when signing up to get £5 after the first card transaction (excl. ATM) and £15 after spending £500³. |
| | Try Wise | Try Revolut | Try HSBC | Try Monese |
Customer Satisfaction
9.6
Customer review score
Average Trustpilot rating of 4.6 out of 5 stars.
Number of positive reviews
Over 121,000 four- and five-star reviews.
Wise Multi-Currency Account Customer Reviews
Wise Multi-Currency Account has excellent reviews on TrustPilot with an overall score of 4.6 out of 5. Around 93% of reviewers rated Wise as "Good" or "Excellent" in more than 130,00 reviews.
Positive Wise Multi-Currency Account Reviews
Most reviews highlight the speed, simplicity and low fees that Wise offers. One reviewer summed it up, "I've used it a few times to move money, and it's been done fast and securely. Saved a large amount I would have otherwise lost to currency exchange fees and poor conversion rates from banks - saving money is earning money! The app and customer service are great, too; I've received quick and helpful responses after asking them questions."
Negative Wise Multi-Currency Account Reviews
The main complaints about Wise across the 4% of negative reviews were issues with verification or transfers being delayed.
FAQ About Wise's Multi-Currency Account
⚖ Is the Wise Multi-Currency Account any good?

In short, the Wise Multi-Currency Account and card is a versatile and quite unique tool to manage finances like a local in multiple currencies. You'll save a lot in comparison to your bank or PayPal. In some instances, you'll find cheaper services to spend or exchange money between some currencies. But in general, you can't make a mistake by signing up with Wise Multi-Currency Account.

👨‍👨‍👦‍👦 Who is the Wise Multi-Currency Account and card for?

The Wise Multi-Currency Account account works great for travellers, freelancers getting paid by clients abroad, business with clients in multiple countries, digital nomads or people with life across borders. If you ever need to pay or get paid in foreign currency, a Wise Multi-Currency Account will have some benefits for you.

💱 What are Wise Multi-Currency Account's main benefits?

When you need to get paid by someone abroad, it's unlikely that they'll bother comparing the best way to pay you in your currency and you'll receive less than if you'd be able to give them local bank details and then convert it to your currency at the best rate. That's the main benefit of the Wise Multi-Currency Account: get paid like a local, hold foreign currencies in your account, convert it or spend it with a low and transparent fee in any currency.