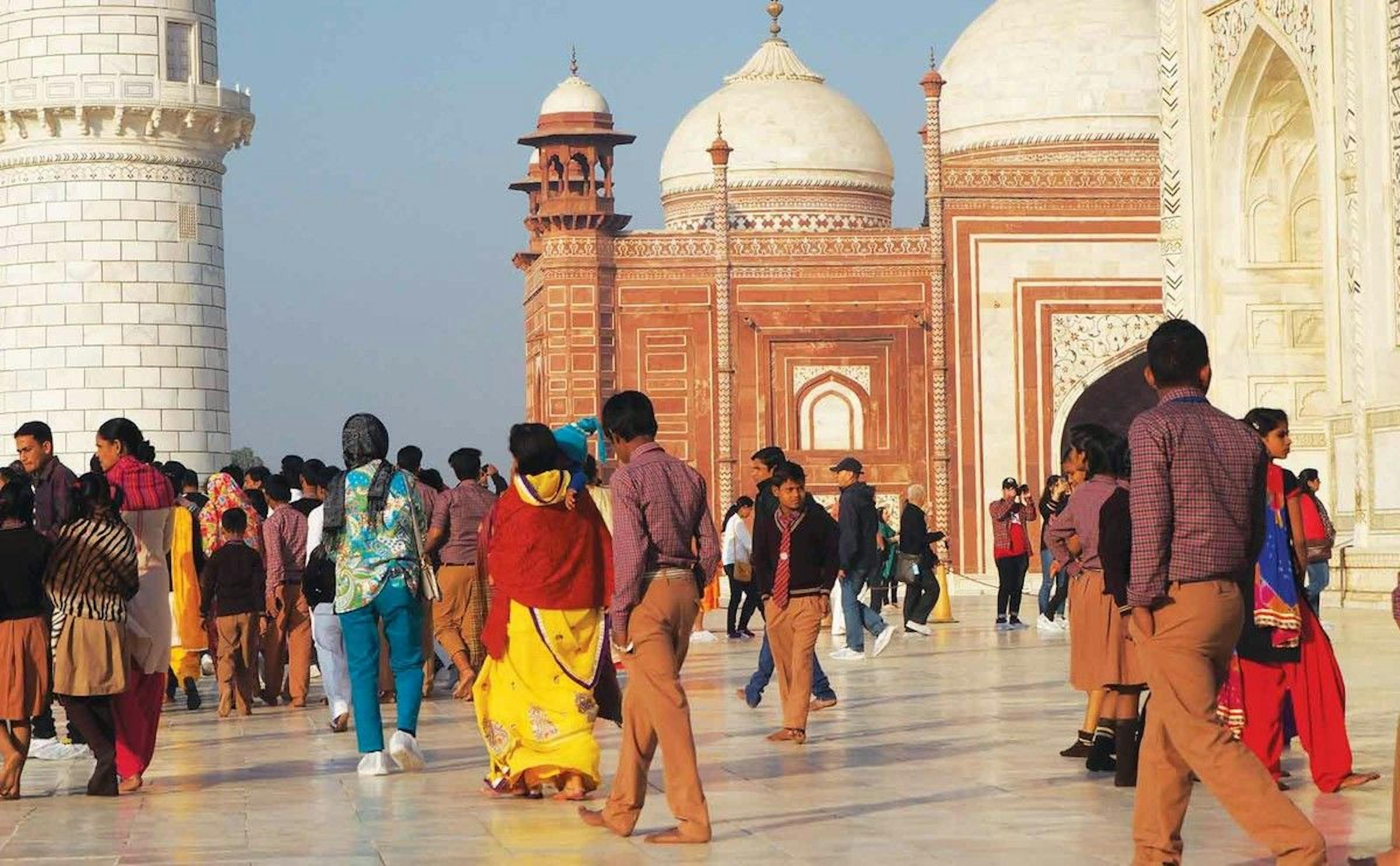 Find the Best Providers To Send Money To India
Our real-time comparison engine finds the best providers for your transfer to India. You save on fees and exchange rates. That way, more rupees arrive.
How to send money to India
Find out how to transfer money to India with the best rate in a few easy steps
1. See if the INR conversion rate is at your advantage
Sending money on a favorable day is a good way to optimize your transfer. Follow the exchange rate and convert your money when the mid-market rate is close to its highest level of the last few days.
2.Make your choice among the more than thirty services sending money to India in order to select the best deal.
We list many money transfer companies to send money to India, such as Wise, TransferGo, Remitly, Paysend, Wise Multi-Currency Account. Picking the right service from the available options is a sure way to save money.
3.Choose the best service for you
Are you looking for the service with the lowest price, the faster transfer time, most positive customer reviews, or the best compromise.
4. Sign up and get started with your transaction with the company you selected
Visit the provider's website to complete the sign-up process - be ready to upload an ID document and/or a proof of adress - and get started with your transaction.
The Best Money Transfer Companies To Send Money To India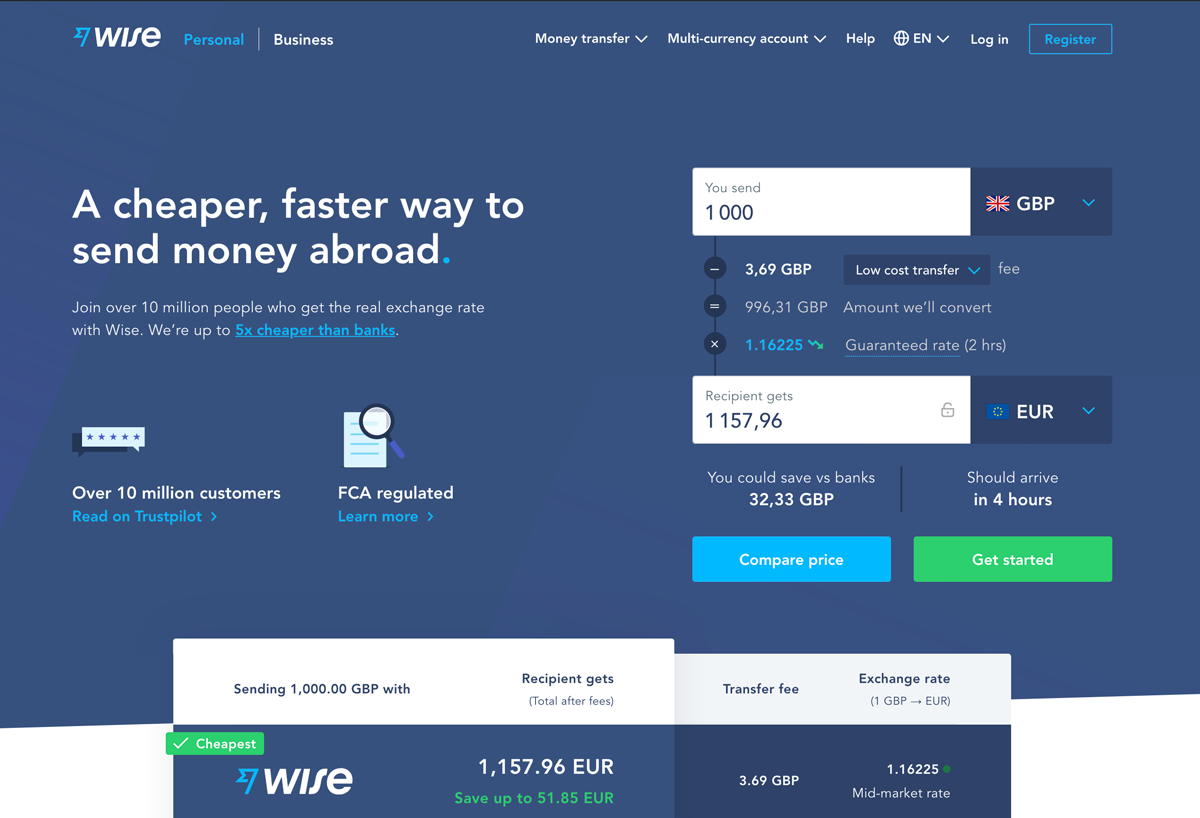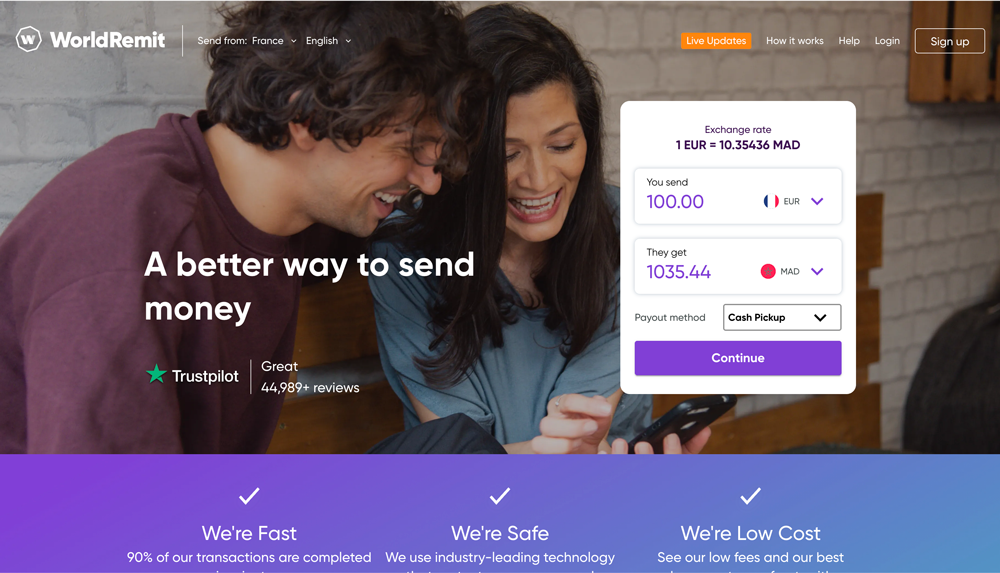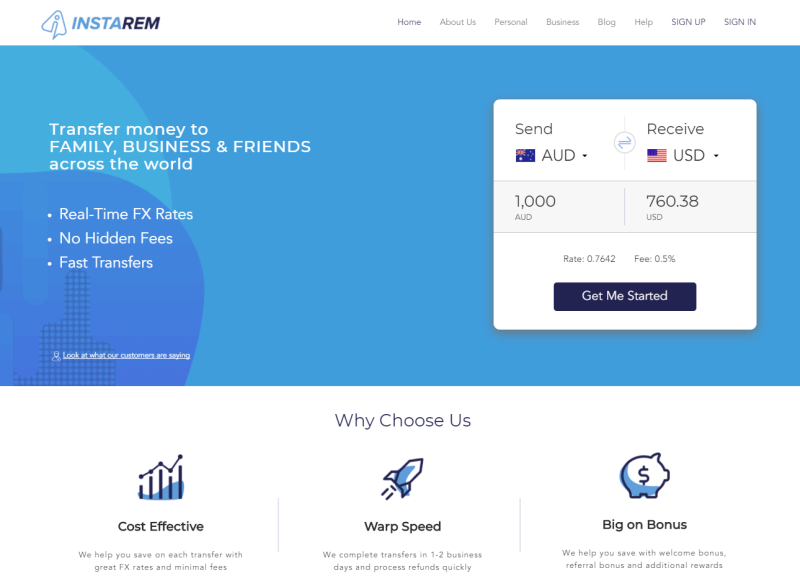 Millions of people like you send money back to India every week. With over 30 million of us living outside India, we all need an easy and inexpensive way to send rupees back home to benefit our family, friends, and others.
Banks in neither your adopted country nor India have the best fees or exchange rates for converting money into rupees. That's why it's vital to compare all of your options for sending money back to India so your rupees can go further. Whether you want to make a one-off transfer or you need to send money regularly, we can help you find the best options.
People from India send between $65 billion and $70 billion back home each year, that's an average of $2,300 each. Our research shows that most people overspend by up to 5% on their transfers. Using a lower-cost provider could save people up to $3.5 billion collectively, or save you over $100 every year. We want to stop you from overpaying, so use the form above to quickly compare the best-value options for money transfer, or select one of our recommended currency providers.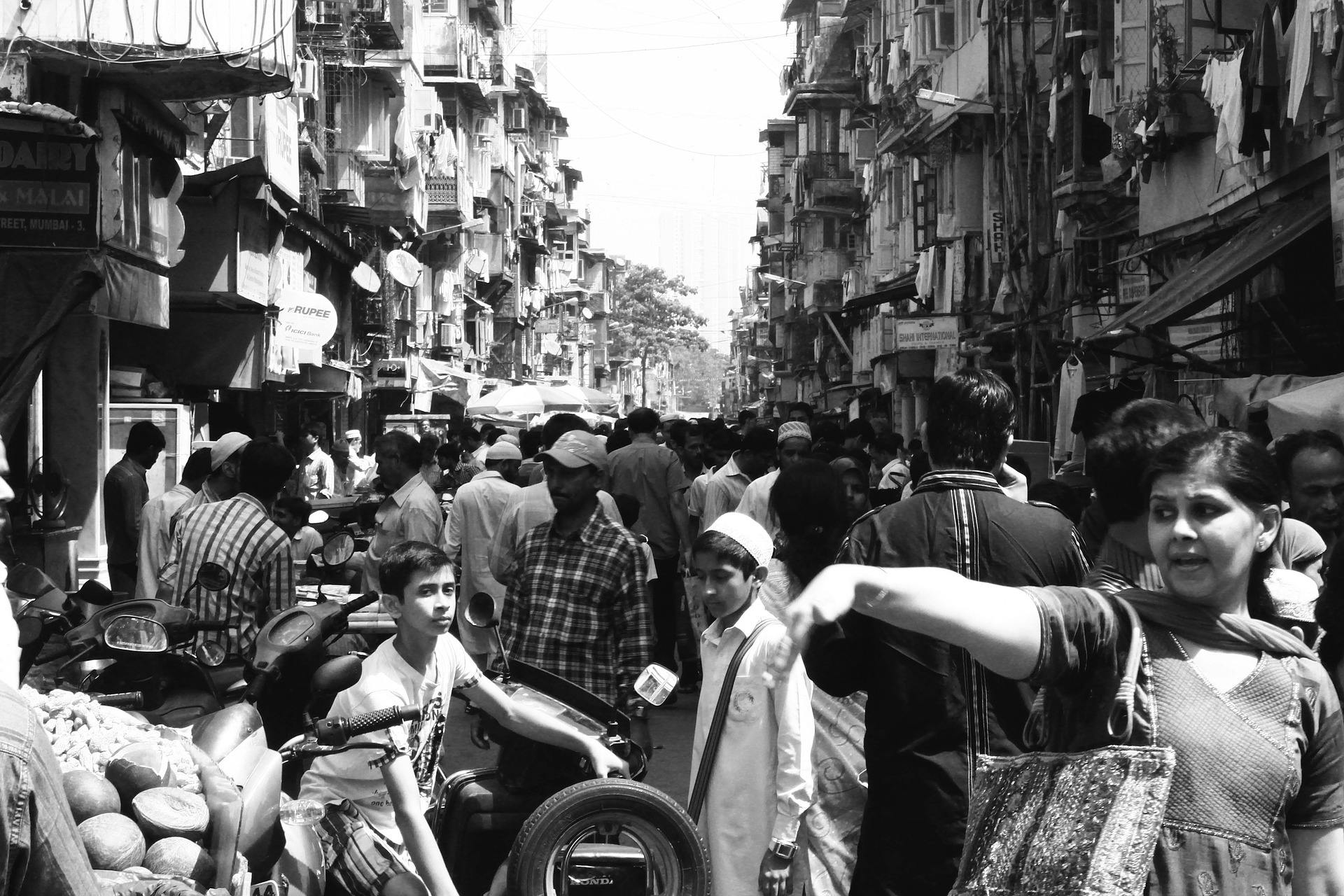 Using a lower-cost provider could save you over $100 every year.
I want to transfer money to India, but which provider should I use?
There are plenty of options for sending money back to India. Here at Monito, we detail over 30 specialist money transfer providers and banks to convert your money into rupees and send it home. We know that's a lot of ways to transfer currency to India, which is why we compare all of the most popular options side-by-side so you can make an informed choice.
The best money transfer provider for you will depend on several areas such as how much you are sending, where you are sending from, the currencies you are exchanging, and other factors. We take all of those details into account when recommending the best way to send money to India. For example, we compare all services and help you find the best providers for sending money to India from the US or the UK. We also edit an in-depth guide on how to send money to India from the US at the best rate.
For most money transfer providers, you can either sign up through their websites or download their apps, giving you fast and easy access from any smart device. We provide a useful "Smart Alerts" service that tells you how currency exchange rates are changing so you can choose the best time to send money back to India. Learn more and sign up here.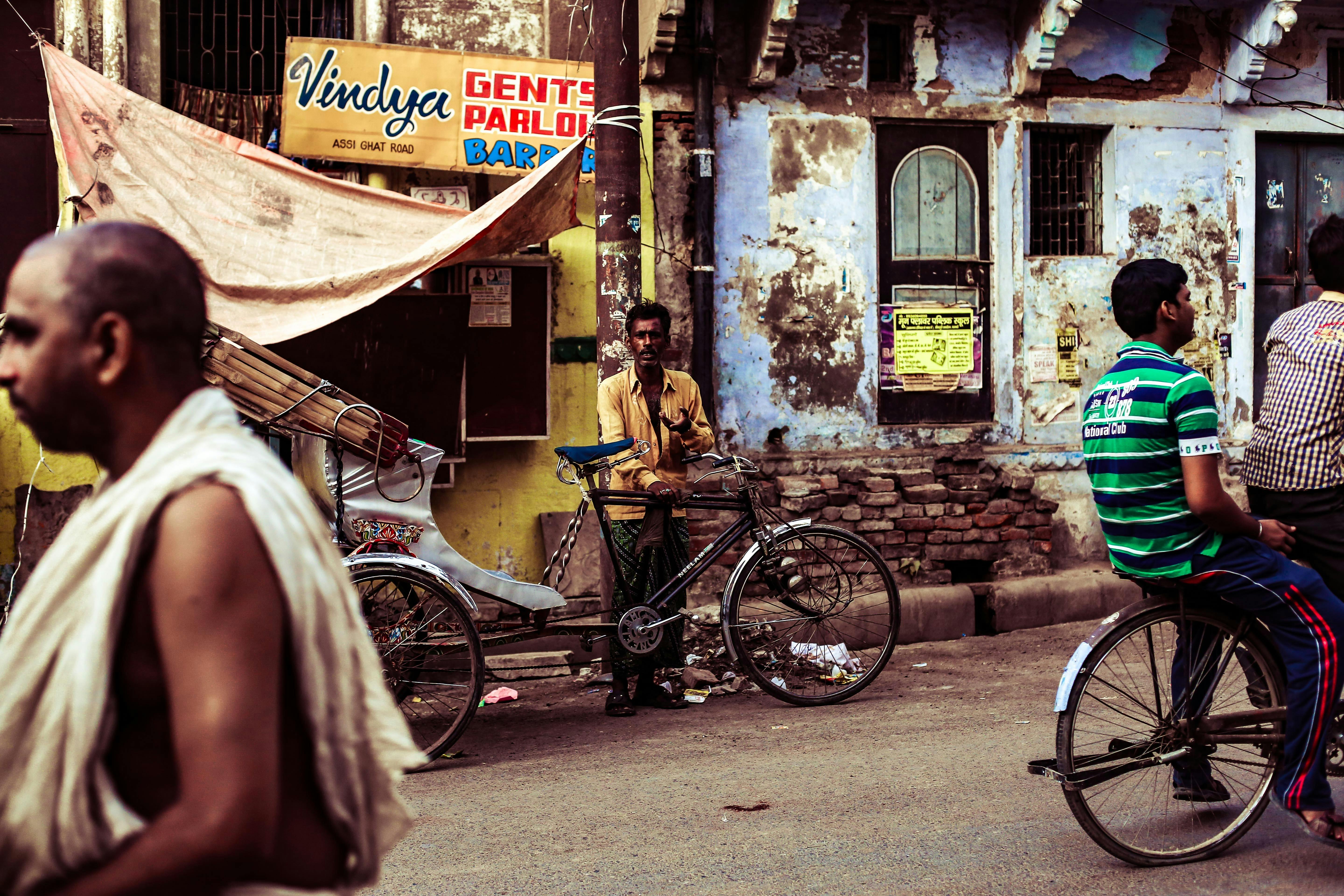 Non-resident Indians send 3.4 billion rupees to India each year. Together they could save 184 million by switching to a cheaper provider.
The Best Ways to Send Rupees to India
There are several good currency exchange options, depending on how the person you're sending money to wants to get access to their rupees.
Sending Less Than $1,000 in Rupees to a Bank Account in India
If you want to send money to a bank account, we recommend using a specialist currency provider. If you're transferring under $1,000 or equivalent, your best options include Remit2India, Pangea, Transfast, WorldRemit, TransferWise, and Remitly.
Sending More Than $1,000 in Rupees to a Bank Account in India
If you're sending more than $1,000, we recommend Remitly, Transfast, TransferWise, and Xoom.
Whether you're sending more or less than $1,000, Remitly is a particularly good option for sending money to India from abroad. Read more about its transfers to India in our dedicated transfer review here.
Banks that You Can Transfer Rupees to in India
You can normally arrange to send rupees to any of the following banks: HDFC Bank, State Bank of India, ICICI Bank, and Bank of Baroda.
Cash Pick-Up Locations in India
Some of these banks are also popular locations for picking up rupees that you have transferred. If the beneficiary wants to collect rupees as cash in India without going through a bank, providers like Pangea, Transfast,  Xoom, or MoneyGram are good options.
Xoom offers cash pickup from over 13,000 locations, including partners like Ahalia, Manappuram, and Muthoot.
If you have any questions about sending rupees to India, we're happy to help, get in touch with us now.
Major banks in India
Check out how much they charge to send money to India from their US or UK subsidiary.
What information do you need to send money to a bank account in India
IFSC (ex. CORP0000883) 
An 11-character code uniquely identifying bank branches in India, with the first four characters representing the bank name, and the last six the branch.
Account number (ex. 088301601000143) 
The account number should be between 11 and 18 digits
Name of the recipient 
The name of the recipient's bank account's holder.
Banks in India do not yet use the IBAN system to identify bank accounts for international transactions, and the SWIFT/BIC codes aren't widely used as well. The information you'll need to make a bank transfer to India is the IFSC, which is used to identify a particular branch of all banks in India, as well as the account number of the recipient.
These two elements and the full name of the recipient are usually the only information you will need to set-up a transfer with most money transfer providers listed on Monito, but some may also ask you to fill in the name and address of the recipient's bank.
You can find the IFSC for any bank in India with this calculator.
Useful links for Indians living abroad
News from India
Diaspora / NRI Information
Useful links
Monito helps you find the best way to send money around the 🌎
Why Trust Monito?
You're probably all too familiar with the often outrageous cost of sending money abroad. After facing this frustration themselves back in 2013, co-founders François, Laurent, and Pascal launched a real-time comparison engine to compare the best money transfer services across the globe. Today, Monito's award-winning comparisons, reviews, and guides are trusted by around 8 million people each year and our recommendations are backed by millions of pricing data points and dozens of expert tests — all allowing you to make the savviest decisions with confidence.
Advertiser Disclosure
Instead of banner ads and paywalls, Monito makes money through affiliate links to the various payment service providers featured on our website. While we work hard to scout the market for the best deals, we're unable to consider every possible product available to you. Our extensive range of trusted affiliate partners enables us to make detailed, unbiased, and solution-driven recommendations for all types of consumer questions and problems. This allows us to match our users with the right providers to suit their needs and, in doing so, match our providers with new customers, creating a win-win for everybody involved. However, while some links on Monito may indeed earn us a commission, this fact never impacts the independence and integrity of our opinions, recommendations, and evaluations.