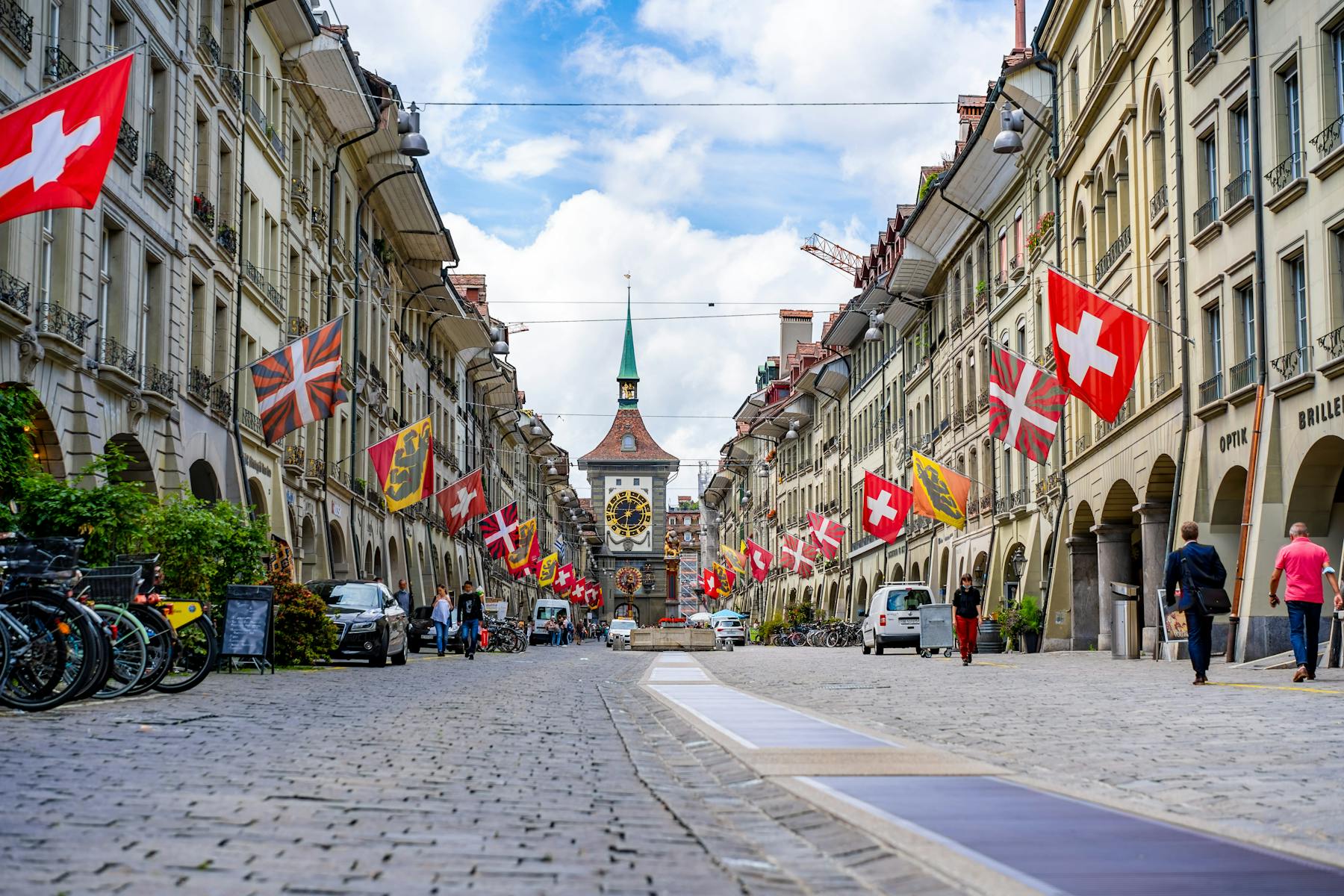 Moving to Switzerland: Monito's In-Depth How-To Guide
When thinking about a move to Switzerland, it may be tempting to believe that the country's reputation as a well-coordinated, peace-loving nation would neatly characterize your experience of relocating there.
Unfortunately, that will most probably not be the case! Moving to Switzerland can be a complicated process indeed, with a good degree of administrative foresight and cultural wherewithal needed to make a smooth transition.
Fortunately, our guides are here to help! In this comprehensive guide, we'll help you get a better picture of what you can reasonably expect along the way as you prepare for, embark upon, and embrace your move to Switzerland:
An Introduction to Switzerland
Switzerland has long been an attractive destination for foreign nationals to live and work. Despite its small population, this Alpine nation punches well above its weight in terms of quality of life, standard of living, and numerous other well-being and economic indicators.
Ronnie Schmutz on Unsplash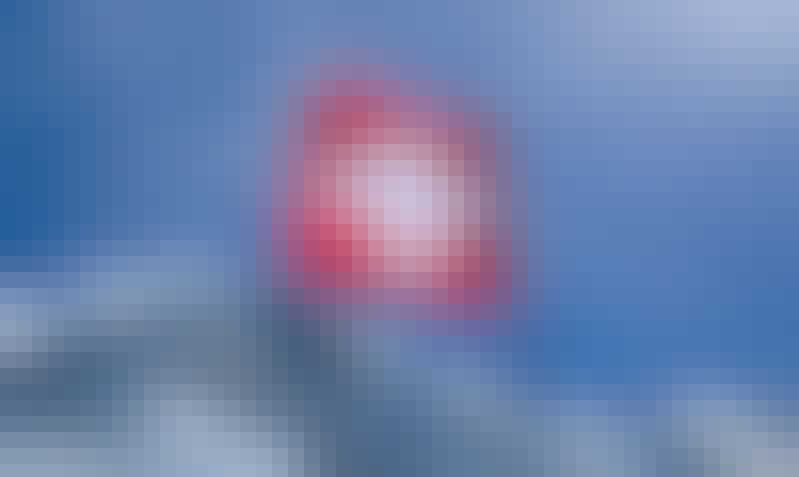 According to the 2020 Best Countries report by U.S. News, for instance, Switzerland is the best country in the world in which to be living. More specifically, in areas as diverse as innovation, press freedom, global competitiveness, human development, and happiness, Switzerland finds itself time and time again among the top ten players globally according to the respective indices. 
Fast Facts About Switzerland
🏛 Capital city: Bern
🏰 Largest city: Zürich
💵 Currency: Swiss franc (CHF)
👨‍👩‍👧‍👦 Population: 8.57 million (2019)
🗣 Languages: German, French, Italian, Romansch
📞 Dialling code: +41
🚗 Driving side: Right
⏰ Timezone: UTC +1 (Winter), UTC +2 (Summer)
📦 Top exports: Gold, Pharmaceuticals, Watches
To top it all off, the country has consistently maintained a low rate of unemployment, a highly-skilled labour force, and some of the highest wages in the world — altogether making Switzerland an attractive place to live and work indeed!
Economic Attractiveness
9.7
Economic Opportunities
Low 4.8% unemployment, very-high wages, and 5th place globally on the Global Opportunity Index.
Cost of living & Purchasing Power
High cost of living, but high matching wages and strong purchasing power even it out.
Tax competitiveness
Medium income tax rate that averages around 9.55% for most Swiss.
Prosperity
A strong economy with a stable outlook and low inequality.
Economy, Cost, and Opportunity in Switzerland
Before you move to Switzerland, it's a good idea to understand the way of life there, as well as why many people find Switzerland such an attractive place to live and work. By and large, life in Switzerland tends to be convenient and stable, with the country possessing some of the best quality of life and standard of living rankings in the world.
However, for those looking to integrate better into the cultural fold, to get the most out of their Swiss experience, or simply to make savvy decisions with their spending; there are a whole host of nice-to-know tips for life in Switzerland. —
Remi Moebs on Unsplash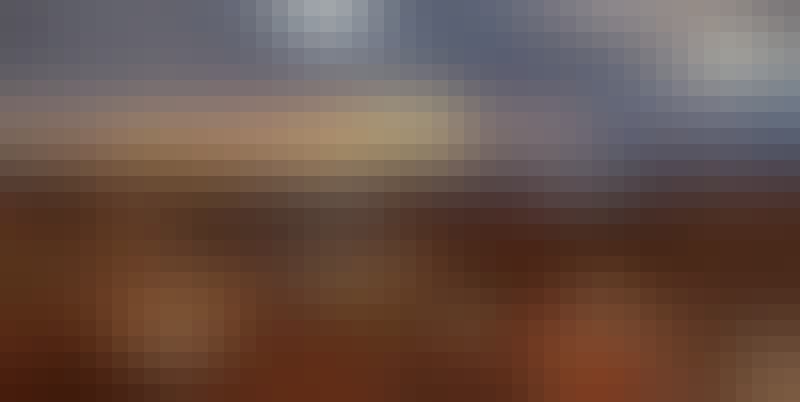 Cost of Living in Switzerland
As a fresh arrival in Switzerland, one of the first things you'll very likely notice is the country's cost of living. Switzerland is an expensive country — and there are no two ways about it! And while Swiss wages do indeed match the country's sky-high living costs, life remains a pricey ordeal, even for many locals.
While there's no way to escape the high price tags in Switzerland, if you happen to be earning wages in the country, you will almost certainly be able to make ends meet, at the very least. What's more, we will walk through some resources you can keep up your sleeve to reduce and mitigate living expenses.
According to Numbeo, six of the world's seven most expensive cities in 2020 are located in Switzerland. In order, these cities are Zürich, Basel, Lugano, Geneva, Lausanne, and Bern.
Take a look at how prices in Switzerland's (and the world's) most expensive city, Zürich, stack up against prices in other major world cities:
| | Restaurant¹ | Rent² | Milk³ | School Fees⁴ |
| --- | --- | --- | --- | --- |
| Zurich 🇨🇭 | CHF 120 | CHF 3,648 | CHF 1.74 | CHF 29,225 |
| London 🇬🇧 | CHF 74 | CHF 4,119 | CHF 1.15 | CHF 22,376 |
| New York 🇺🇸 | CHF 96 | CHF 6,643 | CHF 1.14 | CHF 40,239 |
| Berlin 🇩🇪 | CHF 52 | CHF 2,159 | CHF 1.04 | CHF 9,249 |
| Tokyo 🇯🇵 | CHF 45 | CHF 2,360 | CHF 1.40 | CHF 15,677 |
| Sao Paulo 🇧🇷 | CHF 40 | CHF 1,019 | CHF 0.91 | CHF 8,389 |
| Beijing 🇨🇳 | CHF 37 | CHF 2,923 | CHF 2.10 | CHF 30,945 |
Taxes in Switzerland
Despite the popular image of Switzerland as a money-grubbing tax haven, having to pay a slice of your paycheck every month to the government is, in fact, an unavoidable reality of life in Switzerland.
While they vary from canton to canton, tax rates in Switzerland are relatively low by European standards, with residents being expected to pay an income tax to all three levels of government and a value-added tax (VAT) on the products they purchase.
As a foreigner in Switzerland, you will be taxed at the source of your income, meaning the municipality and canton in which you earn your money will be the same municipality and canton that levies taxes from your paycheck. Fortunately, you'll not have to bother very much with the actual process of filing your tax returns, as foreign residents have their taxes deducted automatically from their earnings at the end of every month.
Take a look at ETH Zürich's net salary calculator to get a better picture of how much you can reasonably expect to walk home with every month after taxes.
Housing in Switzerland
Finding an apartment or house to rent or buy in Switzerland can be a tricky process indeed — especially in the big cities. Many Swiss people are all too familiar, for example, with having to partake in group viewings when a new apartment comes up for rent in places such as Zürich and Geneva, competing with sometimes dozens of others to have their files picked by the rental agent for the contract.
When you find your place, learn your PLZ/NPA, and get used to how the system works! A PLZ (German) or NPA (French) is a four-digit Swiss postal code. These little numbers are exceedingly useful to memorize, as you'll need to provide yours without fail on countless occasions while living in Switzerland.
While it tends to become easier to find a place to stay the further away from city centres you search, you should still expect to budget at least one month toward finding a place in Switzerland.
Life Expectancy
Europe's highest life expectancy at birth at 83.45 years.
Healthcare Access & Quality
One of the best healthcare systems in the world.
Overall Safety
Very low crime rates and corruption.
Healthcare & Safety
Not only is Switzerland one of the safest countries on the globe, but it also has one of the best healthcare systems in the world. We go over the hows and whys below:
Healthcare in Switzerland
One of the most notable things about health and healthcare in Switzerland is merely how good it is! According to the WHO, Switzerland had the fourth-highest life expectancy in the world in 2020, averaging at just under 84 years old (which also happens to be the highest in Europe).
So, what makes people live so long and healthily in Switzerland?
Besides a culture of outdoor activity and a generally health-oriented diet and way of life, Switzerland also has the third-highest score in the Healthcare Access and Quality (HAQ) Index, meaning Swiss people, by and large, have access to quality medical care across the board. The universality of this is notable too, as although health insurance providers are all privately run in Switzerland, the Swiss government makes it obligatory for all adults in the country to hold at least a basic health insurance policy.
Safety in Switzerland
It's not only healthcare that ensures a general sense of wellbeing and security in Switzerland: crime rates and corruption are also far lower than the global average. This is evidenced by how well Switzerland performs on the following metrics:
Ease of migration
Many work permits and visas are available, but limited options for non-EU/EFTA nationals.
Ease of acquiring citizenship
Foreigners can acquire Swiss citizenship by marriage or naturalization.
How To Move to Switzerland
Before booking a seat on the next flight destined for Zürich, the very first thing you should be sure to figure out is whether or not it will be possible to move to Switzerland in the first place.
While many paths could lead to your legal residence in Switzerland, some of them will certainly turn out more challenging than others. For example, if you're a citizen of a European Union (EU) or European Free Trade Association (EFTA) country, you'll immediately be on a much better footing than you'd be if you are a citizen of any other country. Likewise, if you already have a job lined up in Switzerland, your path to legal residence will be simpler than it would be if you don't.
Ultimately, being allowed to live in Switzerland will depend on a combination of the two factors mentioned above; namely your nationality, and your reason for seeking to move.
Michael Briguet on Unsplash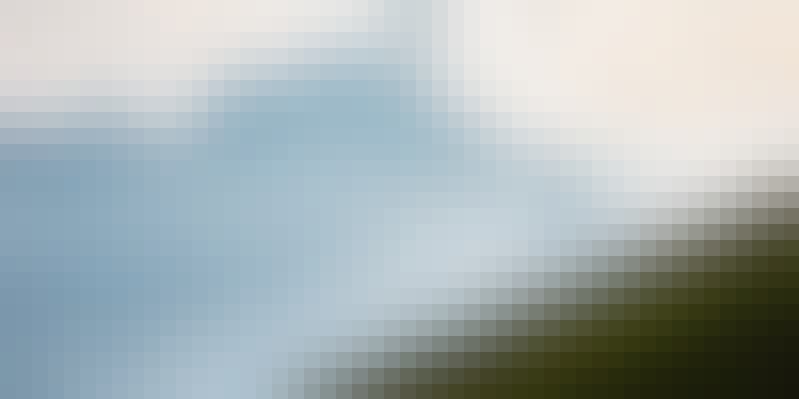 Your Nationality
Without a doubt, the passport you hold will play the most crucial role in determining how eligible you are to stay in Switzerland. In this respect, the big distinction that the Swiss government makes is between EU/EFTA nationals and so-called third-state nationals, defined as people from all countries outside of the EU/EFTA.
EU/EFTA Nationals
In this way, if you hold the passport of one of the EU's 27 member states, you automatically benefit from the Agreement on the Free Movement of Persons (AFMP), a 1999 agreement that sought to strengthen Swiss-EU ties by allowing EU citizens to live or work in Switzerland with little restriction. Croatia, which joined the EU in 2013, has since also been included in the AFMP, but with some restrictions, while the country remains a newcomer to the block. (If you happen to be a Croatian citizen, take a look at this document to get a better picture of how the process works).
Also included in the AFMP are nationals from the other EFTA countries — a four-nation trading block of which Switzerland is a member. The other three countries that make up the EFTA are Norway, Iceland, and neighbouring Liechtenstein.
Chris Holgersson on Unsplash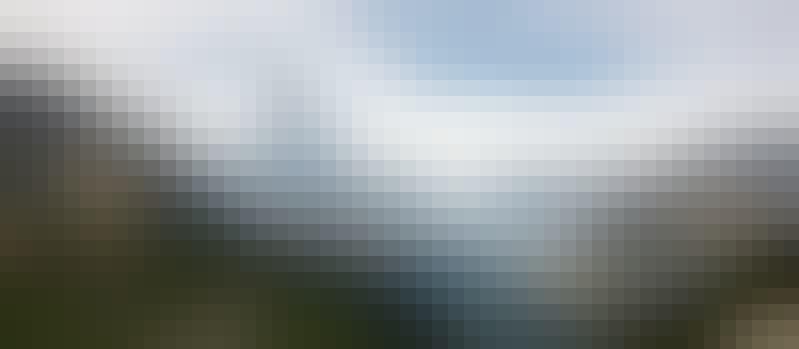 Nationals of Countries Outside of the EU/EFTA
If, on the other hand, you come from a country from outside of the EU or the EFTA, your path to residence in Switzerland will face much tighter regulation. Unlike EU/EFTA nationals, getting a job in Switzerland is only the first of many hurdles to overcome, with Swiss employers being required to favour locals and EU/EFTA nationals who possess the necessary job qualifications before casting their net further abroad. For more information on this, see the Swiss government's official explanation here.
In addition to this, non-EU/EFTA nationals arriving in Switzerland in order to file for their permits tend to experience considerably longer waiting times than EU/EFTA nationals. According to Alexa Mossaz, an immigration specialist at the immigration law firm Legal Expat Switzerland, cantonal authorities often need as long as several months to process applications.
Mossaz, who specializes in Swiss naturalization, permits, and visa applications, points out that during that time, there is a "gray zone" which can be problematic for non-EU citizens, who are not allowed to work in the interim. "Also travelling overseas can become complicated during that period, where the expat must sometimes request a return visa to be able to come back to Switzerland," says Mossaz.
Johannes Hofmann on Unsplash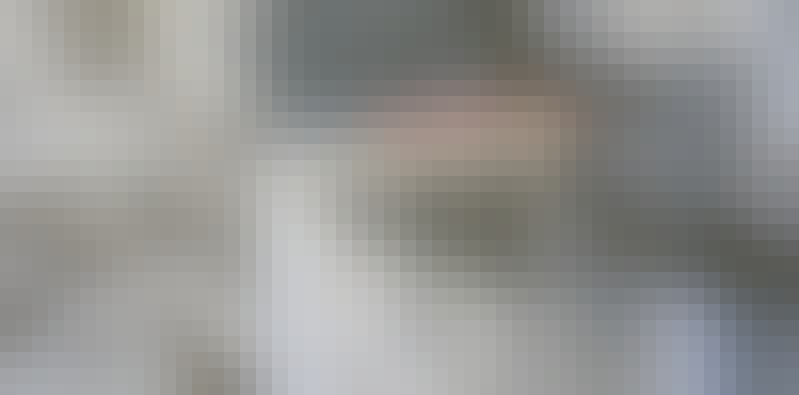 Your Reason for Moving
While there are many reasons you may personally have for seeking to move to Switzerland, a few stand above the rest as being the most feasible for getting in:
Working in Switzerland: Possessing a signed-and-sealed Swiss work contract is by far and away the surest path to residence in Switzerland as a foreigner, as it will most likely make you eligible for a permit. As mentioned above, this is an especially simple route if you're from the EU/EFTA.
Starting-up in Switzerland: This can either mean working in a self-employed capacity, or organizing a company in the country. Either way, you'll need a solid business plan as well as a lot of other documentation in order to get a permit. This route is almost totally closed to non-EU/EFTA nationals, unless they happen to be married to somebody with either a Swiss passport or a Swiss settlement permit.
Reuniting with family in Switzerland: While the road to reunion is clearer for EU/EFTA nationals, a spouse or a child is generally entitled to move to Switzerland to live with their family member under certain conditions. Take a look at the requirements in place for EU/EFTA nationals and for third-country nationals if this is the case for you.
Studying in Switzerland: Naturally, this route will rest on your admission to a Swiss institution of higher learning. With your acceptance letter in the bag, you'll be eligible to apply for a student visa, which will allow you to live in Switzerland for the duration of your studies.
Understanding the Requirements
Once you know you'll indeed be moving to Switzerland, there's a lengthy checklist of things that you will need to get on top of from an administrative point of view. After all, moving countries always presents some degree of hassle, and Switzerland is certainly no different in this regard!
Jovana Askrabic on Unsplash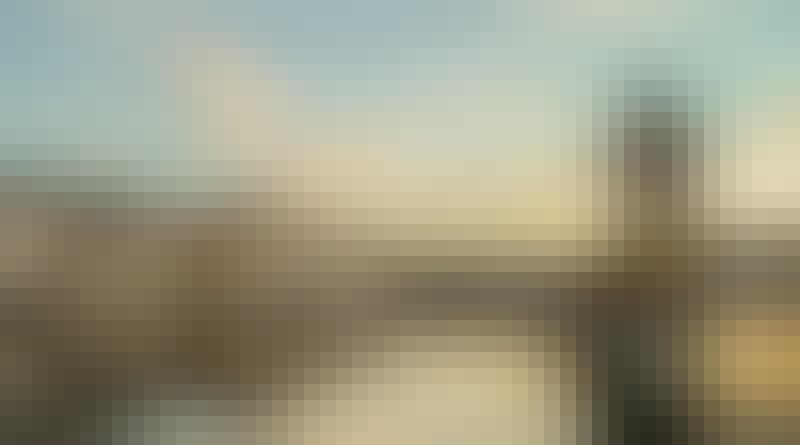 Below, you'll find a list of what you'll need to see squared off before getting settled in Switzerland:
Swiss Visas and Permits
As with moving to any country, a legal stamp of approval will be necessary before living in Switzerland, and those who embark on the journey will be met with a pile of paperwork before they're allowed to start working, take out health insurance, or open a bank account in Switzerland.
Regardless of which country you're coming from, staying in Switzerland for more than three months will require you to obtain a permit. These permits are given out by Switzerland's regional administrations — known as 'cantons' — as opposed to by the national government itself. It's the cantons who decide how many foreign nationals are allowed to live and work in their region, with the national government being the final authority in this procedure.
If you're eligible for one of the Swiss residence permits (see below), you will be required to register in your local municipality within 14 days of your arrival. For students arriving on a visa, on the other hand, these documents will need to be in order before you leave for Switzerland, and they can be obtained from the Swiss representation in your home country.
Take a look at how the Swiss break up their permits and visas:
Important Documents You May Need To Enter Switzerland
For the latest and most accurate information concerning permits and entry into Switzerland, we recommend that you double-check the overview on the Swiss government's official website.
While the documents you'll need will vary slightly from canton to canton, you will generally need to show the following things to the authorities once you've arrived in Switzerland:
A scan of a valid passport;
Proof of residence in Switzerland;
A signed employment contract, or the necessary documentation concerning self-employment;
A completed arrival form;
One or more passport-sized photographs.
Get Used to Die Post (AKA La Poste or La Posta)
Be ready to deal with the Swiss government in a very offline manner! Especially if you come from places such as Estonia, Spain, Denmark, Finland or Latvia — or any country where public services are highly-digitized — you'll likely notice a big difference in Switzerland. There, most official business is still carried out in-person or over the post!
Waiting For Your Permit: What To Anticipate
As the process is managed by cantonal authorities, the length of time you can expect to wait for your permit can differ substantially, ranging anywhere from a few weeks to an entire year depending which canton you're moving to and whether or not you'r an EU/EFTA national.
"Geneva, Vaud and Zurich are the cantons where you will find the most expats and where immigration authorities receive a high volume of permit applications, therefore need more time to process them," Alexa Mossaz explains.
"In Geneva, a EU permit application takes approximately 4-6 months where non-EU permit application can take up to one year. However, if you apply for a permit in Valais, for example, permits are processed much faster (1-2 months)."
Chris Slupski on Unsplash

In addition to this, you may also run into trouble while trying to find information from the cantonal authorities about the status of your application.
"For most cantons expats must physically go to the authority to obtain information or drop their forms. Staff at the counter rarely speak English and the process can be quite frustrating," Mossaz points out, adding "it can also be challenging to obtain simple information from immigration authorities and where the staff rarely answer the phone or emails."
"Before coming to Switzerland, make sure you have your documents such as marriage certificate etc, officially translated, if not in English, and legalized. Also, you must be aware that in order to apply for a work/residency permit, you must have an official address in Switzerland."
Alexa Mossaz
Immigration Specialist at Legal Expat Switzerland
The Official Address "Catch 22"
Depending on your individual circumstances, you may be confronted with something of an administrative "catch 22" during your arrival in Switzerland:
As mentioned above, on the one hand, in order to obtain your residence permit, you'll need to provide the authorities with a permanent address in Switzerland. However, the problem is that unless you're planning to move in with a legal resident, you'll likely not yet have a permanent address in Switzerland. This can cause a tricky situation because, in order to rent an apartment from a rental agency, you'll need to provide your residence permit.
Camille Brodard on Unsplash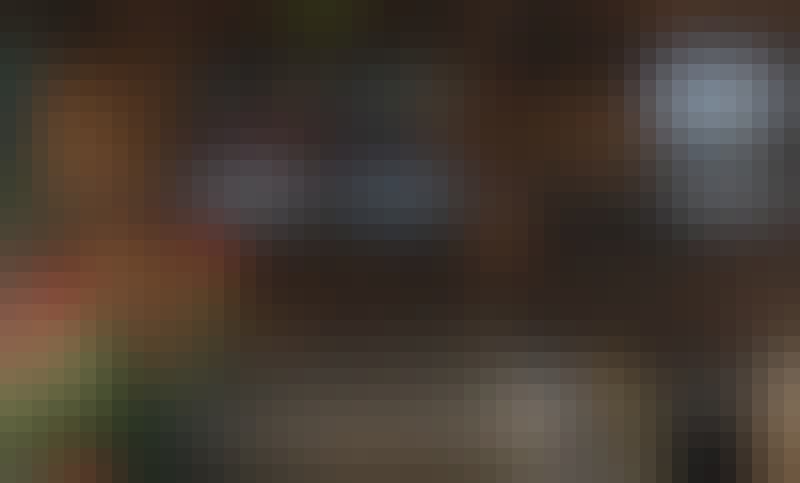 In order to get around this hurdle, we recommend that you explore your options for temporarily moving in with somebody who'd be prepared to host you and sign an official document that confirms you're indeed staying on their premises. This could be a personal relation of yours, or it could be the owner of an Airbnb, hotel or another form of accommodation who's happy in advance to help you out with your paperwork.
You can find these documents on the relevant website of the municipality to which you're moving. Once signed, you can then submit this document in lieu of a proof of residence.
Once you have filed all of your paperwork to the municipal authorities, you should receive confirmation within two weeks that your residence has been approved. This will allow you to proceed to the steps ahead:
The Next Steps
Step 01

Open a Bank Account

Opening a local bank account is mandatory for receiving your salary from an employer in Switzerland. A country with a rich banking tradition, you'll be spoilt for choice when looking to open an account in Switzerland. National banks such as UBS, Credit Suisse, PostFinance and Raiffeisen are potential options, although the latter doesn't offer service in English. Cantonal banks, such as ZKB (Zürich Cantonal Bank) or BCGE (Banque Cantonale de Genève) are another option, although their services are geographically restricted to the cantons in which they operate. Another option is to look into Switzerland's small but growing neobank industry. These banks, chief among which is Neon, offer extremely low fees, making them a great choice for savvy expats.

Step 02

Take Out Health Insurance

You will be required to take out health insurance within three months of having moved to Switzerland. While the country does indeed possess Europe's highest-quality healthcare system according to Health Consumer Powerhouse's 2018 rankings, Switzerland's premiums are fairly high. You can expect to be paying anywhere from around CHF 200 per month at the absolute minimum. Depending on how much you wish to save on your premiums, you may be restricted to a certain doctor or to calling a telephone service as your first port of call. Take a look at this calculator (in French) to get a better idea of what you may end up paying for your health insurance in Switzerland.

Final step

Get Your Road Life Sorted

If you're a driver who owns a vehicle and is moving to Switzerland, you'll need to have it cleared through customs and registered. In addition, you'll need to take out automobile insurance and convert your driver's license to a Swiss version. The cutoff time to register your vehicle will either be one month or one year, depending on how old the vehicle is. Converting your driver's license to a Swiss driver's license will likely be a smooth process if your license is from the EU/EFTA. In this case, you can simply make an exchange, so long as you do so within one year of having arrived in Switzerland. For all countries outside of the EU/EFTA, you will be required to pass either a practical test, or both a practical test and a theory test, in order to make the same exchange. Take a look at the official explanations concerning driving licenses and vehicles in Switzerland.
How to Move Your Belongings to Switzerland
Moving your belongings to Switzerland can be a complex process. This is especially true if you're planning to move a household's worth of belongings over a continent. On the other hand, if you're moving to Switzerland within Europe, things become cheaper and easier to organise (although the process will still require some planning and foresight).
For example, moving across continents can range from $10,000 to $15,000 (for a household's worth of belongings), while an intracontinental move is more likely to cost in the region of $5,000. This is because several intermediary parties are involved, including shipping companies, freight forwarders, and customs authorities.
Take a look at our in-depth guide on how to move your belongings overseas to learn more about the process.
For moving your belongings to Switzerland, we recommend shipping your belongings overseas with Eurosender, whose innovative online platform connects shippers with logistics companies worldwide to find you the best price and service for your relocation needs:
Quality of life
High quality of life, exquisite nature, and good well-being.
Happiness
High happiness scores among locals and foreigners alike.
Climate
Alpine climate in the south and a mild climate in the rest of the country.
Bureaucracy
An effective civil service with a comparatively small bureaucracy.
Life in Switzerland
In the section below, we wrap things up by exploring what it's like to live in Switzerland and what you should keep in mind during and after your move. —
Where To Find Housing in Switzerland
This brings us to the first notable point about housing in Switzerland: a considerable majority of the places listed on the market are managed by real estate agencies. This can be both a pro and a con; a pro in that you'll likely not fall victim to any rentals scams, and a con in that you'll be relying on a middleman in an often bureaucratic process.
The most popular websites for searching for a place to rent or buy in Switzerland are Homegate, comparis.ch, and ImmoScout24, which are used by both locals and newcomers alike.
If going through rental agents is not your cup of tea, you could opt to skip the process entirely by searching for accommodation using other methods, for example using Facebook. This is often the best route if you're not looking to rent a full apartment, but rather looking to rent a room or some form of temporary accommodation. (However, one can still find full-blown rentals being advertised on Facebook groups too).
Outside of Facebook groups, popular websites for finding rooms in Switzerland are WGZimmer and tutti.ch (in German), and UMS for finding temporary accommodation.
Find a Rental Guarantee Company
Take account of the extra expenses you'll face when renting a new place in Switzerland. Apartments tend to come unfinished, meaning you'll likely need to spend a considerable amount of money making your new place feel like home. In addition, deposit amounts are infamously exorbitant in Switzerland — you'll often be asked to pay three months' worth of rent upfront! For this, we recommend exploring rental guarantee companies such as SwissCaution and FirstCaution to help settle the deposit amount.
When coming from abroad, it's well worth noting that many of the things you'd become used to in your home country will likely be a bit different in Switzerland.
For instance, be aware of the fact that, on Sundays, life in Switzerland pretty much grinds to a halt! The streets tend to become considerably quieter, and only a very few stores and services remain open in and around the train stations.
Serhat Beyazkaya on Unsplash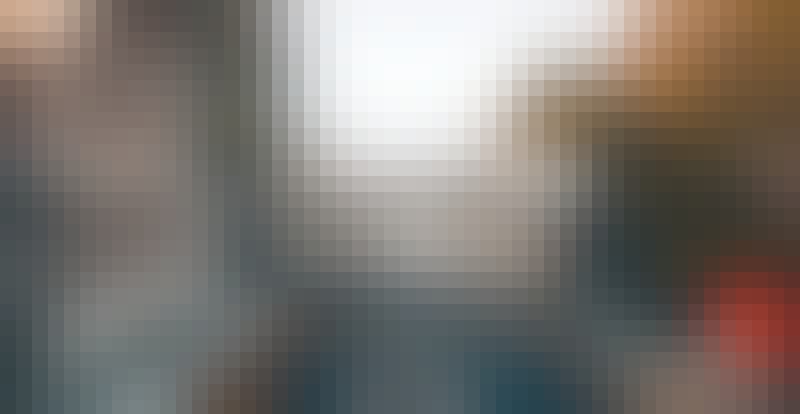 Online Retailers in Switzerland
Some of the world's most well-known online stores either do not operate in Switzerland or face some restrictions on their business. Instead, Swiss online shoppers make use of their own bevvy of stores:
For buying and selling second-hand goods, for example, Ricardo (unavailable in English) is more or less the Swiss version of eBay (which is available in Switzerland — only it's less popular than Ricardo). Online giant Amazon, which isn't available in Switzerland, has had its would-be market snapped up by Microspot (unavailable in English) and Galaxus, Switzerland's two online retail heavyweights. Similarly, if you're looking for classified ads, many Swiss like to use anibis.ch (unavailable in English) instead of Craigslist, whose service is limited in the country.
The above trend is no different when it comes to online grocery shopping. Instead of Amazon Fresh, the two popular alternatives for Swiss people are LeShop.ch and Coop (also a major brick-and-mortar retailer in the country).
Job Boards in Switerland
For jobseekers, while Swiss employers do indeed make use of popular listing platforms such as LinkedIn and Indeed, many positions tend to also to be listed on neuvoo, jobs.ch, and jobup.ch, with global platforms such as ZipRecruiter not operating in Switzerland. For roles in startups, a popular job board in Switzerland is Investiere, Swissdevjobs is popular for engineers and for English-language jobs, many expats find interesting positions listed on The Local Jobs.
Public Transport in Switzerland
When it comes to Swiss public transport, there are certainly a few things to be mindful about. Switzerland's national train company, known as SBB/CFF/FFS in the country's three major languages, runs routes all across the country and works with smaller regional public transport providers to form your go-to resource for all things public transport-related in Switzerland.
Buying train tickets at market price can be a pricey ordeal. A return ticket between Zürich and Bern (a one-hour journey each way) will cost you around CHF 50 in the second class, with a return ticket from Zürich to Geneva being as high as CHF 90 in the second class. If you're taking the train a lot, these prices can stack up very quickly indeed!
Uwe Conrad on Unsplash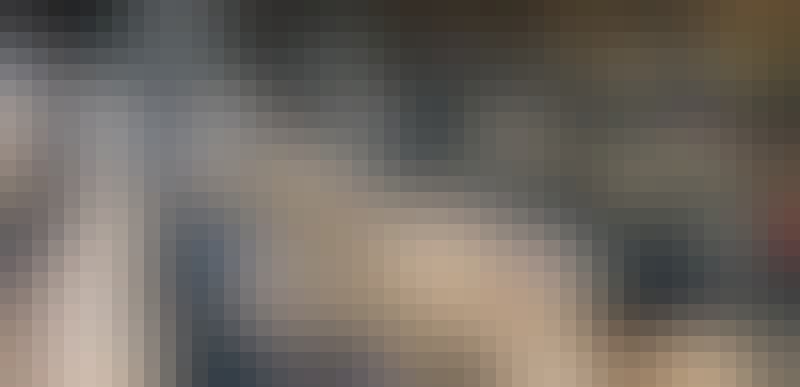 For this reason, if you plan to make at least several trips by public transport each year, it would be a smart idea to buy yourself a Half Fare Travelcard. These usually cost less than CHF 200 for adults, and they give you a 50% discount on every purchase of a public transport ticket for a vast majority of routes across the country. Half Fare Travelcards are very popular among locals in Switzerland, and it's common knowledge that you'll probably make your money back very quickly!
Purchase Tickets From Your Smartphone
Use the Easyride feature on the SBB's mobile app, or simply the mobile app FairTiq, to calculate the most economic ticket that you'd need to buy on your regular routes. These apps measure when you hop in and out of public transport, allowing you to more easily make use of the lowest-cost fares on the routes you travel.
If you plan to commute to work on a daily basis using public transport, or otherwise use the transport system very regularly, another option could be to buy a GA Travelcard. This will cost you around CHF 3860 per year for adults in the second class, with discounted rates for children, people under the age of 25, disabled people, and senior citizens. GA Travelcards can also be paid for on a monthly basis, although you will save more than CHF 200 per year as an adult if you pay the annual amount upfront.
Languages of Switzerland
The official languages of Switzerland are German, French, Italian and Romansch. The former three languages you'll find yourself encountering in no short supply while living in the country, from the local retailers to the authorities alike.
Romansch, on the other hand, while an official language on paper, is only spoken by some 44 thousand speakers in the country's easternmost canton, Graubünden, and it'll probably be unusual for you to encounter in your day-to-day.
Interestingly, despite being an official language, German is hardly spoken in Switzerland. Instead, some 60% of the population speak Swiss German (Schwiizertüütsch) ⁠— a term used to define the many Germanic dialects that are spoken in Switzerland and which form a language distinctly different from the German spoken in Germany (known as High German or Hochdeutsch).
Alin Andersen on Unsplash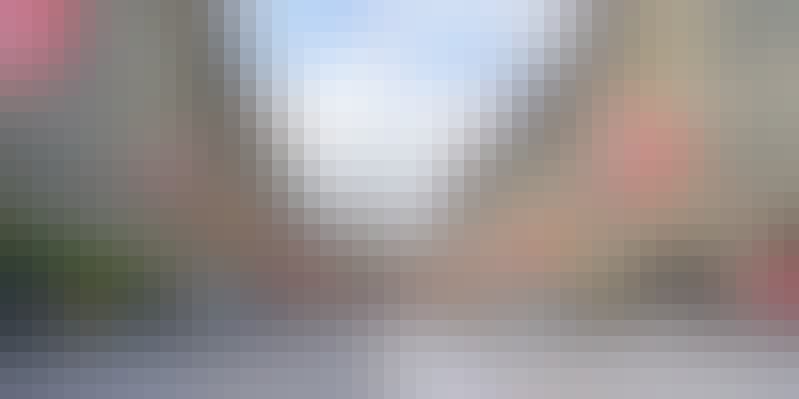 In the case of French, the version that's spoken in Switzerland — which is dominant in the Western part of the country in a region known as Romandy — remains very similar to the French spoken in France. There are, however, some minor differences in the local lingo and in the rate of speech.
In addition to the national languages, English is widely spoken in Switzerland as a second, third, or even fourth language by many locals across the country. In this way, having a solid grasp of the language would be very useful to get by if you don't happen to speak German, French, or Italian. While many services still remain unavailable in English, the language has become increasingly widely adopted in Switzerland in recent years, and English websites such as English Forum Switzerland provide insights to the country's English-speaking community.
If you want to learn a new language and practise by speaking to native speakers, few platforms top italki. On italki, you can take advantage of community resources and affordable one-on-one speaking lessons from teachers in all of Switzerland's official (and unofficial!) languages.
However, especially if you're planning to live for a long period of time in Switzerland, learning one of the local languages can be very useful for general communication and for becoming integrated into the country.
Final Thoughts
Ricardo Gomez Angel on Unsplash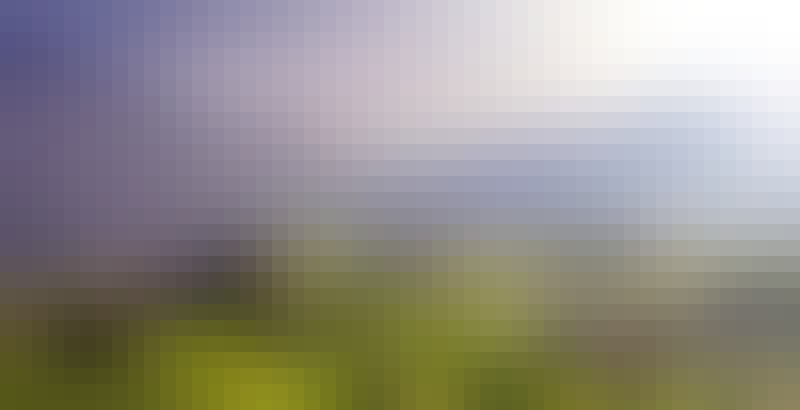 Moving to Switzerland can prove a challenging undertaking for many reasons. If you're not from the EU/EFTA, for example, not only will you face many administrative hurdles in getting into the country, but it's possible that you will have many cultural hurdles to overcome too.
However, regardless of where you come from, living and working in Switzerland provide many opportunities. High wages, good public systems, tasty cuisine, and unique natural beauty are just some of the many things that lie in wait to make your Swiss experience all the more memorable.
FAQ About Moving to Switzerland
What language should I learn in Switzerland? 🗨

It depends on which part of Switzerland you'll be living and working. If Zürich, Bern, or Basel are your destinations, for instance, you'll probably find German to be the most useful language to learn. On the other hand, if you'll be settling in Geneva or Lausanne, French would come in handier, while in Lugano, the more useful language would be Italian.
Looking for a Low-Cost Swiss Bank Account?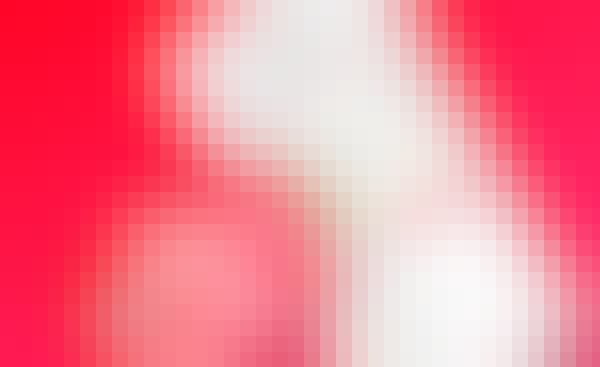 The fees that go along with holding a traditional Swiss bank account can be burdensome indeed. If you're somebody who likes to keep costs down while accessing your finances in one easy-to-access app, then we recommend you check out Neon — Switzerland's pioneering neobank:
Why Trust Monito?
You're probably all too familiar with the often outrageous cost of sending money abroad. After facing this frustration themselves back in 2013, co-founders François, Laurent, and Pascal launched a real-time comparison engine to compare the best money transfer services across the globe. Today, Monito's award-winning comparisons, reviews, and guides are trusted by around 8 million people each year and our recommendations are backed by millions of pricing data points and dozens of expert tests — all allowing you to make the savviest decisions with confidence.
Learn More About Monito
Monito is trusted by 15+ million users across the globe.

Monito's experts spend hours researching and testing services so that you don't have to.

Our recommendations are always unbiased and independent.