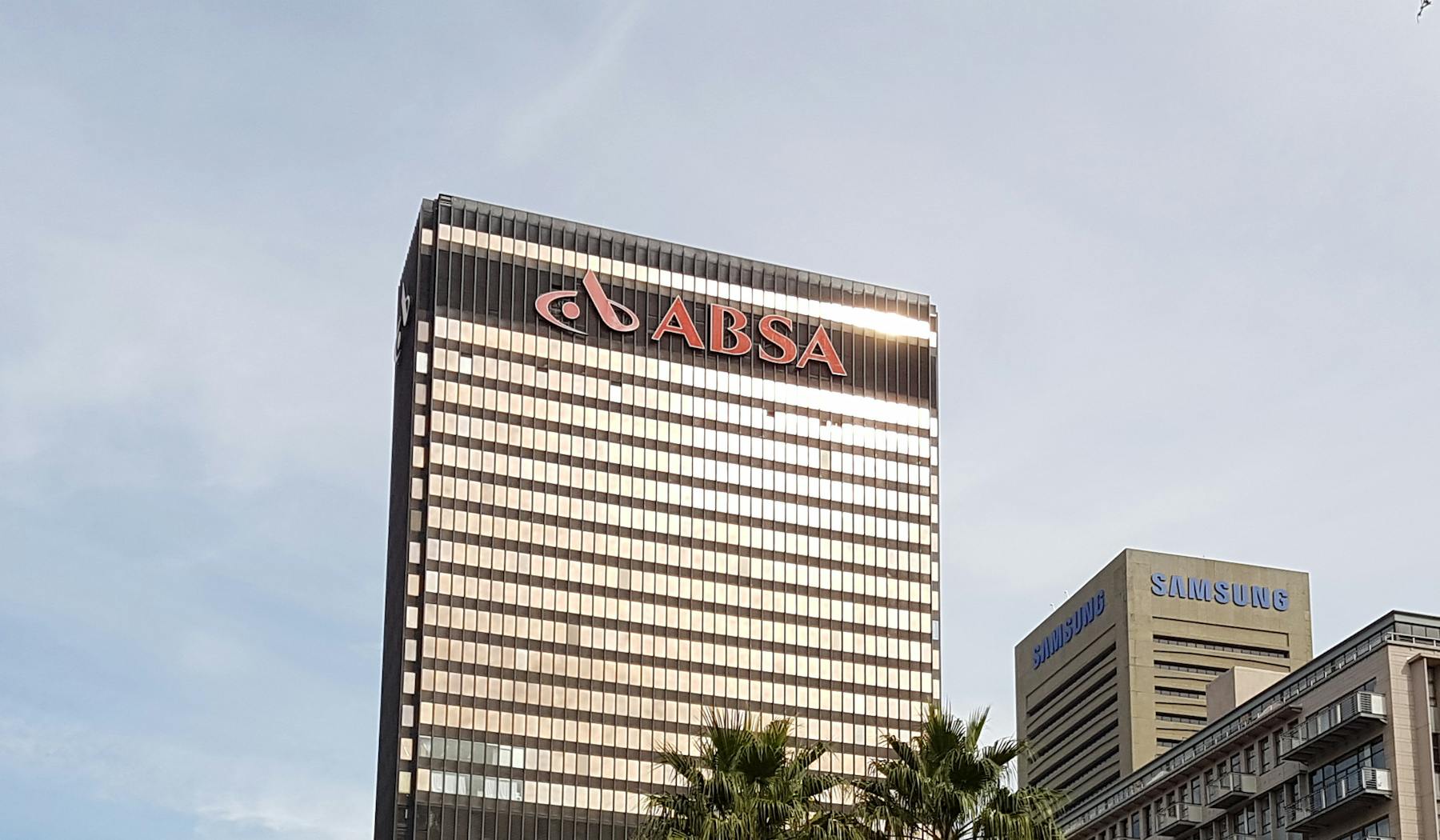 Absa Bank Charges for International Transfers: SWIFT Fees, Forex Rates, and More
A leading SA bank, Absa offers a large variety of banking services to customers nationwide and across many other African countries. International money transfers are just one among many of these services, with Absa offering standard wire transfers and convenient global payments using its NovoFX mobile app.
However, while secure and convenient, Absa Bank's charges for international transfers can come at a hefty cost. By exploring the bank's fees, commissions, and exchange rate margins, we found that Absa charges a high exchange rate margin for most foreign currencies that comes over and above an already heavy set of service fees.
The result is that as much as 20% or more of your transfer value will be chomped up in fees if you send R1,500 or less abroad, with the bank gradually becoming more affordable the larger the amount you transfer.
Absa International Transfer Fees
For international payments made online (i.e. using Absa Online Banking or the Absa Banking App), you'll pay the following fees per transaction:
A 0.55% commission (min. R180, max. R800).
A R100 electronic fee.
A 1.2% to 4% exchange rate margin, depending on the foreign currency.
Last verified on 27/1/2022
Absa International Transfer Fees
There are two ways to make an international payment with Absa: as a SWIFT payment (via Internet or Mobile Banking or the NovoFX app), or via Western Union. We go through the fees and costs of each below:
1 — Absa SWIFT Fees
When sending abroad with Absa, the standard way to do so is by making a wire transfer through your Absa Online Banking, Absa Banking App, or Absa's dedicated forex app NovoFX. Absa will charge you the following combination of fixed fees and commissions every time you instruct a SWIFT payment:
0.55% (charged at a minimum of R180 and a maximum of R800).
R100 electronic fee.
If you make your international money transfer in-branch instead of online, you will pay an increased 0.7% commission fee with a R250 minimum and an R800 maximum and a R160 electronic fee. Due to the much higher costs associated with doing SWIFT transfers at your branch, we recommend sending money online rather than in person wherever it's feasible for you to do so.
Finally, another fee could affect your international payment if Absa can't transfer your funds directly into your beneficiary's bank account and needs to rely on a correspondent or intermediary bank. In this case, you may pay a correspondent bank fee that can range anywhere between R150 and R1,500 per transaction.
Avoid 'OUR' Payments
If you're asked to choose between 'SHA,' 'BEN,' and 'OUR,' we recommend avoiding 'OUR' payments wherever possible. These instructions can open the door to third-party banks levying further fees from you long after the transfer has been sent.
How To Send Money With Absa
To send an Absa SWIFT transfer to an overseas bank account, you'll need to do the following:
Login to your Absa Online Banking or Mobile Banking app;
Click on the 'Payments' tab;
Enter your beneficiary's bank details, account number, full name, and residential address;
Specify the date of payment (optional);
Instruct the transfer.
How long do Absa international transfers take? Although the bank doesn't explicitly list these transfer times on its website, SWIFT transfers take an average of two to five business days to arrive at the beneficiary's bank account. This is due to the number of steps and protocols the funds go through along the way.
2 — Absa Western Union Fees
In addition to wire transfers, Absa Western Union is an alternative method for Absa customers to send money internationally. The service is primarily geared toward cash pick-up services, although Western Union — the largest currency exchange company in the world — also processes bank transfers and mobile wallet payments too.
Absa Western Union is accessible via the Absa mobile app, at an Absa ATM, in-branch, or by dialling 0860 151 151. The bank charges its own set of fixed fees and uses Western Union's forex rates (which are usually better than Absa's). These fixed fees are as follows:
In general, we don't recommend using Absa Western Union to send money abroad due to the high costs involved. For example, a $60 transfer (around R950) will cost nearly 20% of that amount ($10, or around R150) in fees. By comparing services on Monito, you could pay as little as R50 in fees for a similar transfer.
Receiving Money From Overseas in South Africa With Absa
While Absa makes receiving money from overseas in South Africa very easy, it's nevertheless almost as expensive as the other way around. To receive a wire transfer from an international bank via SWIFT, Absa will charge the following fee:
0.55% (charged at a minimum of R180 and a maximum of R800).
Similarly to the Absa international transfer fees outlined earlier, the fee will be higher still if you'd like to receive money from overseas in-person or over the phone, namely 0.75% with a minimum charge of R250 and a maximum of R900. Fortunately, Absa charges no flat electronic fee for receiving money from overseas in South Africa.
When receiving international payments, the Absa bank address for international transfers you should provide should always include:
Your full name;
Your bank account number;
The Absa SWIFT code: ABSAZAJJ;
The Absa clearing code: 632005.
It's very unlikely that the international bank instructing payment to Absa will require other information, including your account type, branch, and branch code (this information is usually only relevant to domestic EFTs in South Africa).
Finally, when your money's on its way from overseas, Absa will contact you to complete a SARB Reporting Mandate Form. This is an obligatory step for all South African recipients of foreign exchange, requiring you to fill out a few personal details and declarations via an online form before the transaction is settled into your account.
Absa Forex Rates — Beware The Hidden Fees
Unfortunately, the total fees you'll pay when using Absa international banking won't end at the stated transfer fees.
In addition to the fees we explored above, you'll also be paying an exchange rate margin on every international money transfer that you send, meaning that Absa will be taking a hidden share of the funds sent by charging you an exchange rate that's poorer than the real one used by banks to trade between one another (known as the mid-market exchange rate).
At Absa, these exchange rate margins are relatively pricey and typically between 1.2% and 4% above the mid-market rate, depending on the foreign currency in question. For more frequently traded currencies such as the US dollar and Euro, Absa exchange rate margins are closer to 1%. In contrast, less traded currencies such as the Mauritian rupee and Israeli shekel will have margins closer to the other end.
The Costs Combined
All things considered, Absa's exchange rate margins taken in combination with its standard fees on wire transfers make the bank an expensive choice. If you were to send R2,500 to a friend living in India, for example, Absa would charge you R220 in commission and electronic fees and a further R46.91 in exchange rate margin fees. Combined, these two fees come to more than 10% of the total transfer amount!
Contrast this to making the same transfer with WorldRemit, a London-based money transfer specialist available to South Africans that was the cheapest for this transfer on Monito's comparison engine at the time of writing. With WorldRemit, you'd pay no commission or tele-communication fees and R52.37 in exchange rate margin fees.
In the end, the Absa transfer would leave your friend with ₹11,193, while the WorldRemit transfer would get them ₹12,260 — nearly 10% more! To get a better sense of how these fees are charged and what you might expect to pay when you send money abroad with Absa, take a look at the table below:
Is Absa Right For You?
Without a doubt, Absa is an all-round excellent choice as an everyday banking partner. And, as we've explored, while the bank's fees on international money transfers may indeed be quite pricey, if you're already a customer at Absa and value the bank's services, then we recommend that you stick with them if you don't mind paying a bit extra, as they'll probably offer you everything that you're looking for.
If, on the other hand, you're somebody who values saving money on every transfer you send abroad (as well as seeing your recipient receive more), then there are significantly cheaper options out there for you to consider instead of Absa. If this sounds like you, we recommend that you compare cheaper alternatives among the many low-cost currency exchange services out there to discover which one might offer you the best rates. Try running a search on Monito's real-time comparison engine to get the job done freely, quickly, and simply!
Compare the market to save up to 95% in fees compared to Absa:
How Do Absa International Transfers Compare?
To get a better picture of just how much you could be saving by switching to a money transfer specialist service, take a look at how WorldRemit and Skrill compare to Absa on a R2,500 transfer to Australia:
| | | | |
| --- | --- | --- | --- |
| | | | |
| Provider | | | |
| Time | 1-2 days | 1 day | 1-3 days |
| Arrives (AUD) | $219 | $219 | $197 |
| Payment Option(s) | Bank transfer, credit/debit card | Credit/debit card | Wire transfer |
| Cost Overview | In advance | In advance | Upon paying |
| | Go to WorldRemit | Go to Skrill | Go to Absa |
Frequently Asked Questions About Absa International Payments
How long does an Absa international transfer take? ⏱

While Absa does not indicate how long international wire transfers take to arrive at their destination, these types of transfers (known as wire transfers) typically take two to five working days to arrive. This is because the funds will need to be wired over the SWIFT network, which can take a bit of time.

Is Absa an international bank? 🌍

Yes. Absa has a key stakeholder in banks across Africa, and has offices in Nigeria, Namibia, the United Kingdom, and the United States.

Which Absa branches do foreign exchange? 🏦

Yes, Absa most certainly does do currency exchange. These services, which include wire transfers, foreign banknote trading and cash pickup options in partnership with Western Union, can be done in-branch at one of Absa's branches nationwide. To see Absa's current exchange rates against foreign currencies, take a look at the bank's exchange rate listing here.

Can Absa receive international payments? 📥

Yes, Absa customers can receive international payments in South Africa from overseas. To allow your sender to pay you, you'll simply need to provide them with your full name, bank account number, Absa's SWIFT code (ABSAZAJJ), as well as its clearing code (632005). However, bank to bank transfers can cost both the sender and the receiver. We therefore recommend your sender compares international money transfer services on Monito.com to find the best deal in real-time, and allowing you to save money from being lost to international bank transfer fees.

What are Absa's international payment limits? 🚧

There is no minimum or maximum amount you can send or receive via SWIFT transfer with your Absa bank account. However, be aware that smaller transfers tend to incur a larger cost as a percentage of the total transfer (as much as 20% with Absa!) and we therefore recommend comparing money transfer services on Monito.com before sending abroad to save money on international payments.
Why Trust Monito?
You're probably all too familiar with the often outrageous cost of sending money abroad. After facing this frustration themselves back in 2013, co-founders François, Laurent, and Pascal launched a real-time comparison engine to compare the best money transfer services across the globe. Today, Monito's award-winning comparisons, reviews, and guides are trusted by around 8 million people each year and our recommendations are backed by millions of pricing data points and dozens of expert tests — all allowing you to make the savviest decisions with confidence.
Learn More About Monito
Monito is trusted by 15+ million users across the globe.

Monito's experts spend hours researching and testing services so that you don't have to.

Our recommendations are always unbiased and independent.