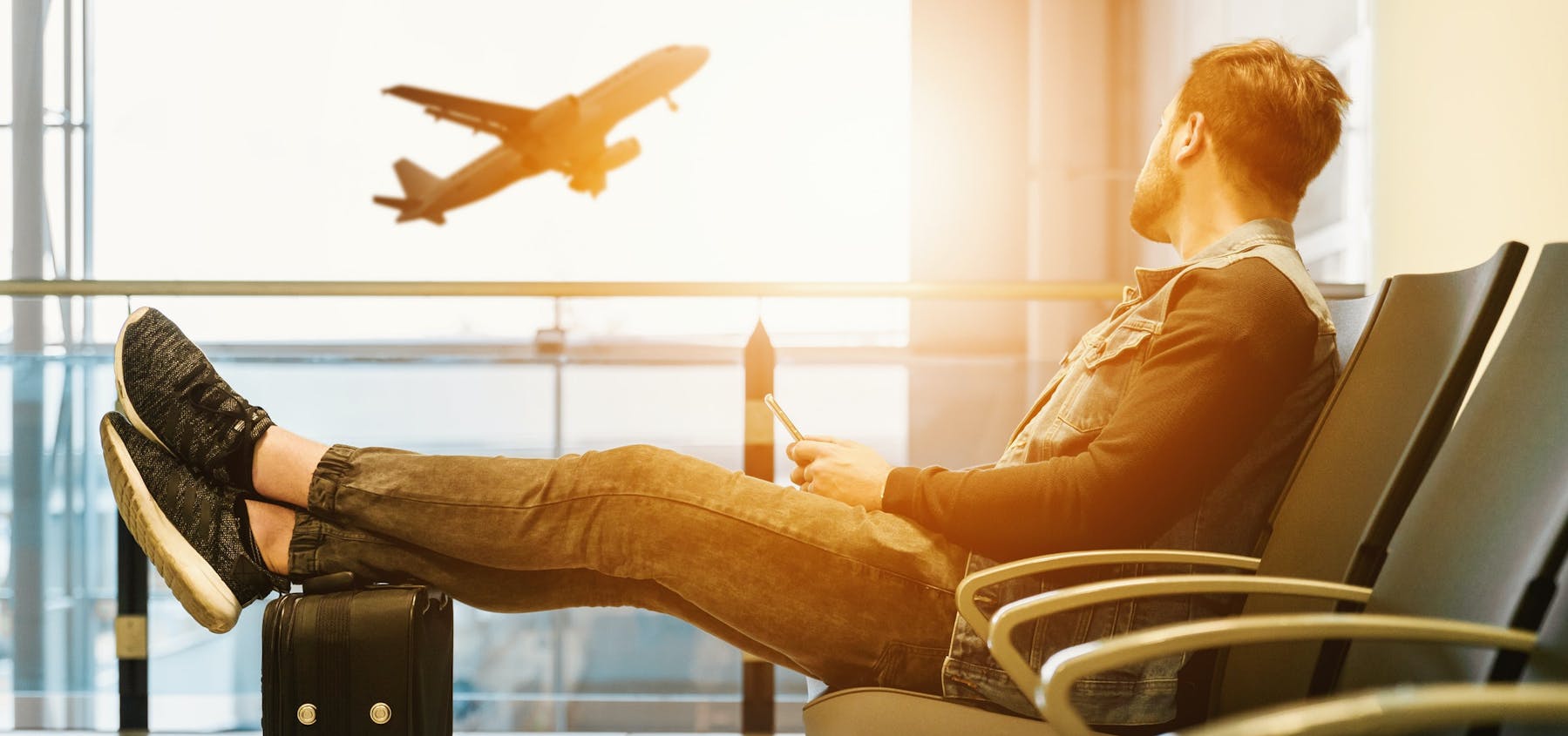 Best Banks for International Travel in USA: Monito's 2021 Guide
From the multitude of bank fees and ATM charges to hidden currency conversion fees, there's no question that travelling abroad can be a costly endeavor — and that's saying nothing of the cost of the holiday itself!
Fortunately, banks are becoming ever more competitive in the realm of low-cost overseas spending, with many interesting account offerings available in the US for travellers abroad. By comparing options and finding a bank with low wire-transfer charges, fair currency conversion rates, and competitive international bank ATM fees, you can save a surprising amount of money over the long run.
In this guide, we explore America's best banks for international travel, comparing the top choices along various criteria such as foreign ATM fees, transaction costs, ordering foreign banknotes, wiring money, and setting up an international business bank account.
If you're looking for an online bank-like account next to your everyday checking account, we recommend opening a Wise Multi-Currency Account, which gives you multi-currency bank details in 10 countries as well as a debit card to spend in dozens of foreign currencies. On the other hand, if you'd like to stick with a formal bank account, we recommend Charles Schwab's High Yield Investor Checking Account if you already invest with Charles Schwab or Capital One's 360 Checking Account if not, as both accounts offer fee-free overseas ATM withdrawals and international payments.
Charles Schwab — Best Bank for International ATM Withdrawals
Eduardo Soares on Unsplash

ATM withdrawals outside of the US can be pricey, leaving Americans short on a few cents to the dollar for every unit withdrawn abroad. According to Condé Nast, for example, withdrawal fees typically range from $2.00 to $5.00 per withdrawal in addition to the fees that banks themselves already usually charge for this services¹.
Unique among US banks when it comes to low-cost cash, credit card, and debit card spending abroad, Charles Schwab's High Yield Investor Checking Account eliminates these pesky ATM expenses by charging $0.00 on withdrawals, no foreign transaction fees, and no monthly fees for account maintenance.
Opening a High Yield Investor Checking Account will get you a Visa Platinum debit card (mailed to your address), which can be used at around 61 million merchant locations in over 200 countries and territories worldwide² for fee-free ATM withdrawals. Moreover, the most unique perk of the account, in our opinion, is that ⁠— in the event of being charged a fee by a foreign ATM network ⁠— Charles Schwab will refund the total fee amount to your account balance at the end of every month. If you're frequently outside the US, this could save you a lot of money over the long run that would otherwise have stacked up.
Additional perks include in-app spending tracking, travel accident insurance, and emergency assistance services. While the account comes with a low-cost fee structuring, here are a few fees* to be aware of:
Insufficient funds: A penalty of $25.00 per transaction where insufficient funds are in the account, up to a maximum of $100.00 per day.
Currency conversion: An exchange rate margin is charged by Visa for converting currency, usually ranging between 1.00% and 3.50% of the transfer value. You can see Visa's FX calculator to find out more. In addition, a dynamic currency conversion, or DCC, could be charged by merchants or ATMs on card payments to convert a foreign currency payment into the local currency. Because these fees can go as high as 10.00% per withdrawal, we recommend against paying in your home currency when given a choice ATMs abroad, as you'll be able to avoid this fee by doing so.
All remaining financial services come at no charge.
In our opinion, the account has only two major drawbacks. As the name implies, opening a High Yield Investor Checking Account will require your account to be linked to a Schwab One brokerage account, meaning you'll need the former to sign up for the latter. The other drawback is that the account doesn't offer international wire transfers, meaning you won't be able to use it to send money overseas.
* Fees quoted on 06/08/2021
We recommend Charles Schwab's High Yield Investor Checking Account if you're already a Schwab One brokerage account holder (or don't mind opening one) and if you don't need the ability to send bank wires internationally.
Capital One — Best Bank for Foreign Transaction Fees
Nathan Dumlao on Unsplash

Similarly to cash withdrawals, spending money in a foreign currency using your credit or debit card can be costly, with US banks typically charging conversion fees over and above those charged by the card issuer.
With Capital One's 360 Checking Account, you'll be charged no transaction fees on international payments³. This is especially useful if you're making many online payments in a foreign currency or debit card transactions while abroad. Like Charles Schwab, Capital One also charges no foreign ATM fees of its own (although it will not reimburse fees charged separately by ATM networks.)
The account is managed through mobile banking via a slick app and user platform and has a low-fee structuring. However, while most day-to-day services come at no costs, not everything is free. Other than fees associated with old fashioned checks, are the 360 Checking Account fees* to be mindful of for international travellers:
Wire transfer: A $30.00 fee for outgoing domestic wires.
Replacement card: An unspecified fee if you order a new card to replace your original one.
Currency conversion: As we saw above, a dynamic currency conversion, or DCC, is charged when merchants convert a foreign currency card payment into a local one. Because these fees can go as high as 10.00% per withdrawal, we recommend against paying in your home currency when given a choice by vendors and ATMs abroad, as you'll be able to avoid this fee by doing so.
* Fees quoted on 06/08/2021
We recommend Capital One's 360 Checking Account if you plan to use your debit card to make frequent international transactions, such as online payments and holidays abroad, as its fee structuring is straightforward, low-cost, and geared toward on-the-go digital use.
Bank of America — Best for Currency Exchange
Sharon McCutcheon on Unsplash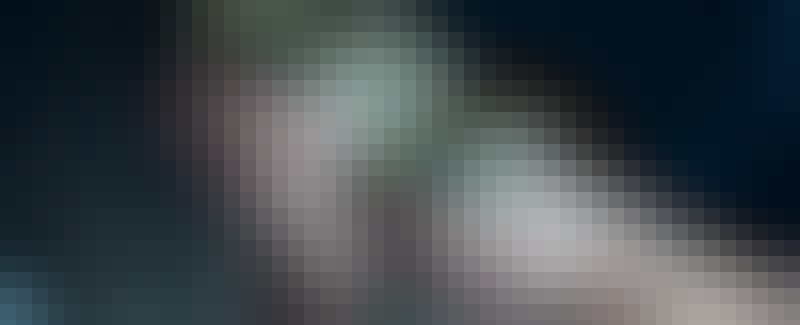 Picking up a wad of foreign banknotes before a trip abroad is often an exciting first step in any overseas holiday. While many people exchange money at airports and at bureaux de change at foreign cities — both of which tend to come along with poor exchange rates — others prefer to collect money from their bank, which can sometimes be the cheaper option.
While currency exchange still tends to be rather pricey when done through the bank, Bank of America is a better bet than most for ordering foreign currency, offering more favorable exchange rates than other US banks, no fixed fees, and speedy delivery (if you order your cash before 2:00 PM the foreign currency will ship to your residence on the same business day.)
However, while Bank of America won't charge you any fixed fees for ordering foreign currency, it's worth reiterating that you'll still be paying a rather high exchange rate margin of between 5.00% and 7.00% of the transfer value to buy foreign currency with your US dollars. This means the service is far from free despite what the bank might advertise.
In addition, Bank of America charges a delivery fee of $7.50 on all foreign currency orders under $1,000.00 if you choose to have them sent to your address. This fee is waived for orders of $1,000.00 or more, which must be collected in-branch.
Because of the cost of ordering foreign banknotes in general, we recommend using Bank of America for currency exchange if holding a lumpsum of foreign currency is important to you. (Bear in mind that you could save a lot of money by withdrawing foreign banknotes directly from an overseas ATM using one of the banks mentioned above, or Wise — which we'll explore later.) If you do choose to order foreign banknotes, we recommend picking the cash up at a Bank of America branch, as the delivery fee for transfers of under $1,000.00 make the cost of the order very expensive when combined with the exchange rate margins you'd be paying anyway.
Citibank — Best Bank for International Wire Transfers
Thomas Lefebvre on Unsplash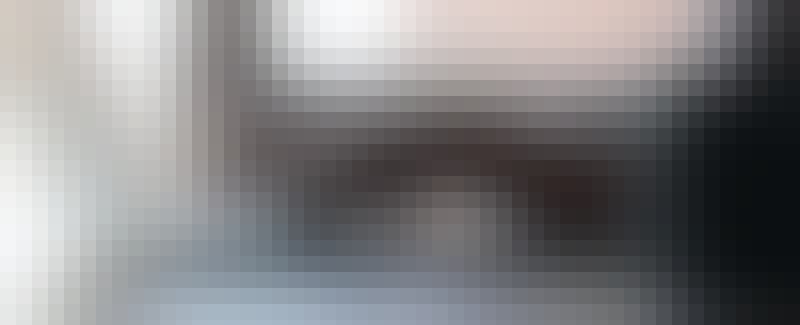 Wiring money overseas through the bank is an infamously expensive business. Unfortunately for many people, sending money to friends and family internationally or paying for one or another aspect of a trip abroad is necessary, meaning high fees are difficult to avoid.
When it comes to wiring money internationally, there are seldom cheap choices mong US banks, with most charging between $25.00 and $45.00 for these services. However, Citibank is one to consider if your beneficiary is also an account holder with one of its global subsidiaries. This is because of Citibank Global Transfers, a service that offers fee-free international wires to Citibank accounts in over 20 countries worldwide⁴. (However, you will still pay an exchange rate margin of around 5.00% to convert your dollars to your recipient's currency.)
If your beneficiary doesn't bank with Citibank (or if they do, but you still want to avoid paying the margin), we recommend comparing the market to find the cheapest way to send money internationally to suit your transfer needs. Run a search on Monito's real-time comparison engine below to get the job done quickly and easily:
Save Money on International Wire Transfers
TD Bank — Best Bank for International Travel Coverage
Firmbee on Unsplasj

If you're looking for the best bank for international travel that offers a bit of everything, from good ATM withdrawals (with reimbursements) to foreign transaction fees, a card and digital banking, all while doubling up as an ideal everyday checking account, then we recommend TD Bank's Beyond Checking as a reliable all-rounder.
TD Bank's Beyond Checking account comes with a Visa debit card, which can be used for free withdrawals globally and no additional international transaction charges (both excluding the Visa FX margin). The bank also offers wire transfers. However, all of these services do come with a cost. The monthly maintenance fee on TD Bank's Beyond Checking account comes to $25.00 per month unless you hold a minimum daily balance of $2,500.00 in the account.
Therefore, we only recommend this account offering to those looking for all of these perks rolled into one and who have enough disposable cash to maintain the minimum daily account balance (which we find to be the major drawback of the account).
Best Banks for International Business
Mario Gogh on Unsplash

Let's face it: business banking can be complicated enough. But as soon as business banking takes on an international tune ⁠— with all of the foreign exchange costs, minimum balances, SWIFT fees, waiting times, ATM locations, and tax and accounting considerations coming into the picture ⁠— it becomes clearer than ever that having a bank that simplifies (rather than further complicates) the process is crucial.
Fortunately, there are several options to consider out there. Among the big-name US banks, Charles Schwab's High Yield Investor Checking Account offers businesses (just as we explored earlier with personal clients) fee-free ATM withdrawals, no minimum balance, or maintenance fees. In addition to Charles Schwab, we also recommend HSBC's Premier Checking account, which offers no transaction fees, a vast network of free-to-use global ATMs, and a dedicated relational manager. However, this account will incur a $50.00 monthly fee unless there's a $75,000.00 minimum daily balance (including investments) or at least $5,000.00 in recurring direct deposits per month to another HSBC Premier account.
Wise ⁠— A Cost-Conscious International Travel Option
Wise

If you already have a bank account but are looking for a savvy and low-cost solution for sending and spending internationally, then the best account for an international transfer to suit your needs could be Wise's Multi-Currency Account. A much-loved London-based fintech, Wise allows users to send and spend money like a local in dozens of countries across the globe with a multi-currency checking account and an accompanying debit Mastercard.
After opening your account online, you'll only be required to verify your identity through Wise's interface. Once you're signed up, and your card has arrived (which takes up to 3 weeks in the US), you'll be able to take advantage of the following unique features with the Wise Multi-Currency Account:
Local bank details in the US, Eurozone, UK, Australia, New Zealand, Singapore, Romania, Canada, Hungary, and Turkey;
Hold, exchange, and top-up up to 56 currencies;
A multi-currency Mastercard debit card that's handy for paying in foreign currencies without the hidden fees;
Access to Wise's powerful international money transfer service right from your account balance.
To get a sense of how useful Wise can be for international travellers of all kinds, let's say you just arrived in France on holiday from the US and you'd like to spend in Euros from the get-go. With the Wise Multi-Currency Account, you'll be able to:
Send US dollars from your bank account to your Wise Euro account via ACH or bank wire;
Buy Euros at a low fee (e.g. if you'd like to add €1,000.00 to your account, the total fee* would be $6.97 for ACH or $9.21 for bank wire — both of which are much cheaper than via the bank);
Pay with your Wise debit card, make or receive SEPA (and SWIFT) payments, and set up direct debits.
* Conversion made 06/08/2021
We recommend Wise for those looking for a separate (and significantly cheaper) spending option to accompany their normal bank account as a low-cost and flexible way of sending money internationally and spending across borders.
Why Trust Monito?
You're probably all too familiar with the often outrageous cost of sending money abroad. After facing this frustration themselves back in 2013, co-founders François, Laurent, and Pascal launched a real-time comparison engine to compare the best money transfer services across the globe. Today, Monito's award-winning comparisons, reviews, and guides are trusted by around 8 million people each year and our recommendations are backed by millions of pricing data points and dozens of expert tests — all allowing you to make the savviest decisions with confidence.
Learn More About Monito
Monito is trusted by 15+ million users across the globe.

Monito's experts spend hours researching and testing services so that you don't have to.

Our recommendations are always unbiased and independent.