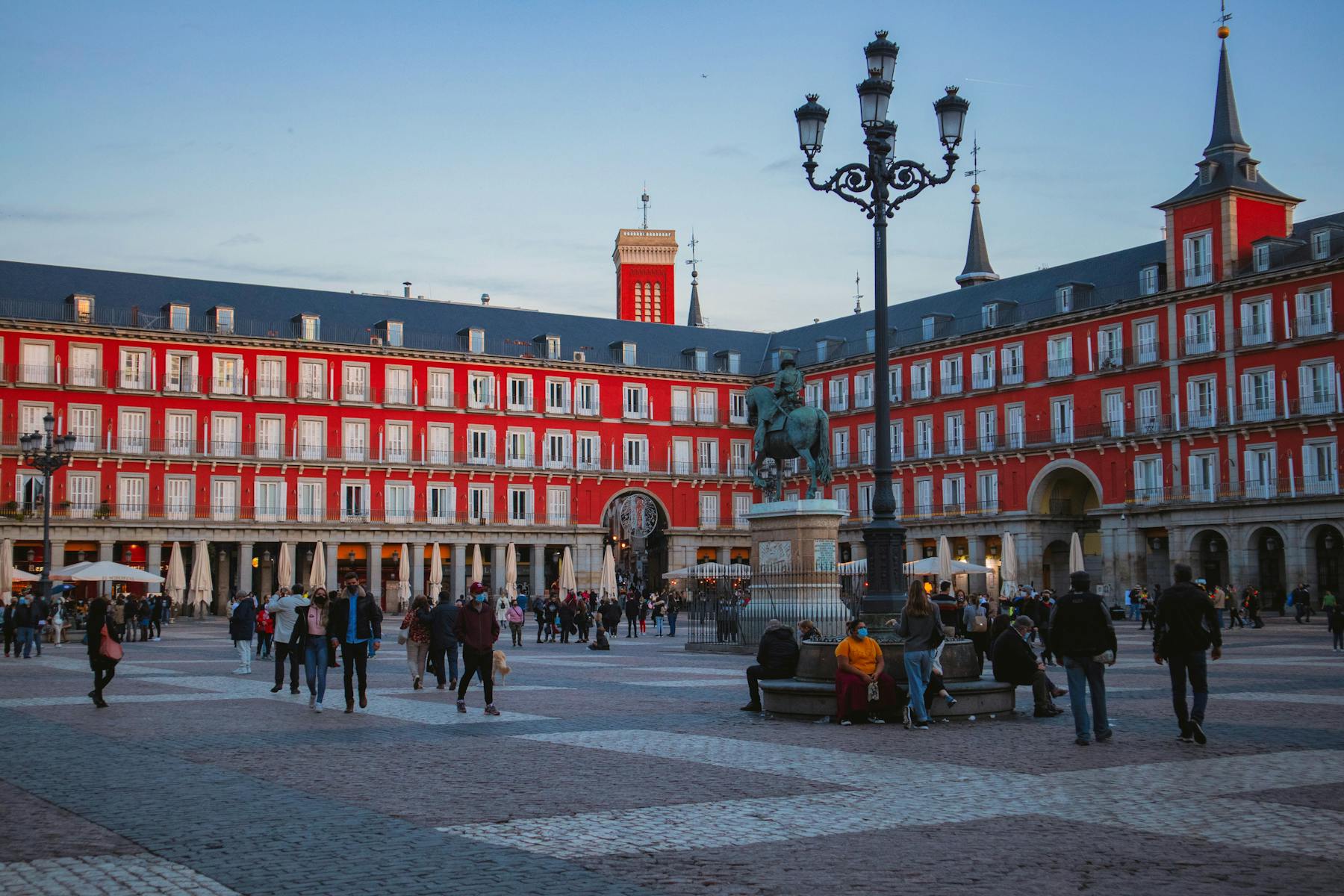 A Guide to ATMs in Spain: Fees, Locations, Avoiding Credit Cards, and Alternatives
From sit-down restaurants to small corner stores, a majority of Spain's businesses accept debit and credit cards, and this preference has only accelerated since the Covid-19 pandemic.
However, if you want to stop by the nearest churro stand or gorge at the local €5 tapas bar, you may need cash on hand — especially in small towns. While tipping is not mandatory in Spain, it is practiced by locals and appreciated by wait staff who provide great service. Tipping for that refreshing vermut or those crispy alcachofas fritas is all the more reason why you may need to exchange money cheaply by withdrawing cash at ATMs in Spain. 
In the following guide, we explain why you won't want to withdraw cash from ATMs with credit cards or with debit cards that charge foreign transaction fees. We provide the best options to avoid fees when you use ATMs in Spain.
Withdrawing with your credit or debit card? At ATMs in Spain, this can be painstakingly expensive! That's why we recommend ordering and using a dedicated travel card like Revolut, which allows you to convert your home currency into Euros at excellent exchange rates. Revolut gives you a Mastercard debit card with no foreign transaction fees to make cash withdrawals just like a local.
Where Do I Find ATMs in Spain?
Boasting a developed banking sector with recognizable brands, Spain hosts a network of around 53,000 ATMs¹. You can use online ATM locators for Maestro, Mastercard, Visa, American Express, and Discover to find machines that accept your debit cards and credit cards (Your credit cards in Spain will work as long as you have a 4-digit PIN code). You will generally find ATMs operated by one of three service providers: international banks, regional banks, and non-bank ATM operators. 
Let's explore these three service providers to find out how they differ:
International Banks
If you bank with an international bank, you may be able to withdraw cash for free from their partner banks. Check if your bank is a member of the Global ATM Alliance and in what countries those partnerships operate. This is one of your best bets to finding a free ATM in Spain, so be sure to take a look ahead of time.
In addition, if your bank at home has a presence in Spain, then you may be able to avoid certain fees. UK citizens who bank with Santander UK, for example, will not be charged a foreign currency conversion fee if they withdraw cash from a Santander ATM in Spain².
You can conveniently search for ATMs of international banks by using their online locator tools:
Spanish Banks
Regional banks often enter partnerships with large international banks so that they can offer their local customers a wider network of ATMs. For example, Deutsche Bank and Eurocaja Rural customers may withdraw cash from the ATMs of either bank free of any cash withdrawal fee³. Check to see if your home bank has partnered with any Spanish banks.
From our research, we have found that ATM fees in Spain range from €0.50 at Bankinter to €6 at BBVA. While many other banks do not publish their fee schedules, the standard ATM fee in Spain is €3 to €5 per transaction.
Monito recommends that you search for bank ATMs near your home or hotel in advance so that you can, at the very least, avoid expensive non-bank ATM operators like Euronet:
Euronet ATM Network
An ATM network operator known as Euronet Worldwide ATMs has established itself in Spain and across Europe. They can be conveniently found in popular cities and near tourist sites.
However, Monito highly recommends that locals and tourists alike avoid Euronet ATMs as much as possible because they charge a cash withdrawal fee and poor exchange rates, including something called a dynamic currency conversion (DCC).
Don't Use Euronet ATMs
When you use ATMs that charge a currency conversion fee with a card that charges withdrawal fees, you are getting hit with two separate charges. However, ATMs still remain a better option than bureaux de change to obtain cash.
As a general principle, survey your area ahead of time to find an open ATM that belongs to a legitimate bank rather than a generic cash machine attached to a wall.
What Are the ATM Fees in Spain?
Holding liquid cash gives you immediate spending power but that also means that a variety of actors will try to charge you for providing their cash withdrawal services. For example, card companies like Visa and Mastercard may charge you when they process a currency conversion for you.
alevision.co on Unsplash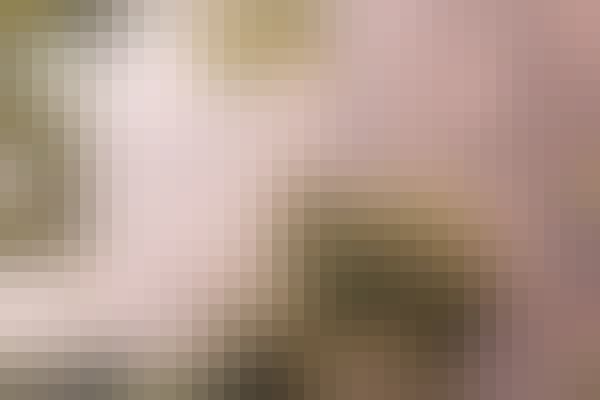 What's the Best ATM to Use in Spain?
ATM fees in Spain will range from around 50 cents to around €6 per withdrawal.
Deutsche Bank is the only major bank we found that charges no ATM fees in Spain. With regional banks, Bankinter will charge €0.50 while Banco Popular, Banco Pastor, Targobank and Caja Rural will charge €0.80.
In contrast, BBVA charges the highest at €6 per withdrawal while ING's 12% fee can pile up very quickly.
Using ATMs in Spain
ATM fees in Spain and around the world will often come in any combination of the following four forms: 
Basic cash withdrawal fee
Out-of-network withdrawal fee
Currency Conversion Fee, or 'Exchange Rate Margin'
Dynamic currency conversion fee
Let's break them down to better understand what they are, why they are charged, how much you should expect to pay:
1. Cash Withdrawal Fee
The owner or operator of the ATM machine may charge this fee for providing cash services. This fee is often expressed as a percentage of the withdrawal at around 2% or 3%, but it can also be a flat fee that ranges from €1 up to even €5. Local Spaniards can also face this fee.
2. Out-of-Network Withdrawal Fee
This fee is charged specifically by your own bank if you do not use ATMs that they operate. This flat fee averages at €3 but can reach up to €6. Local Spaniards can also face this fee.
3. Currency Conversion Fee, or 'Exchange Rate Margin'
This hidden fee mostly applies when travelers spend with non-local currency. At any given time, there is a so-called "mid-market exchange rate" — this is the real exchange rate that you can see on Google. The local provider — who is taking your foreign money and giving you back local currency — will rarely use this rate. Instead, they may do the math at a rate of 1% or 3% higher than the market rate. They'll keep the difference. 
4. Dynamic Currency Conversion (DCC)
A DCC is a special kind of currency conversion fee that allows you to see the price of your transaction expressed in your home currency — and this fee is always optional.
When making a purchase at a local merchant, this fee is charged by a card company like Visa or Mastercard. When withdrawing from an ATM, this fee is charged by the ATM operator.
The exchange rate they charge is not only higher than the market rate but is also often significantly worse than a traditional bank's exchange rate (we've seen margins of up to 8% and 10%).
Comparing ATM Networks
Take a look at this comparison chart where an HSBC client who holds Sterling (£) withdraws €200 in Spain. As a large international bank, HSBC illustrates standard industry rates for foreign transactions and ATM withdrawals. Here, the client withdraws cash first from a Euronet ATM and second, from a traditional BBVA bank ATM⁴.
| | | |
| --- | --- | --- |
| | Euronet ATM | BBVA ATM |
| Basic Cash Withdrawal Fee | €4.99 | €6 |
| Out-of-Network Withdrawal Fee | 2% (€4)* | 2% (€4)* |
| Exchange Rate Margin | 2.75% (€1.98)* | 2.75% (€1.98)* |
| Dynamic Currency Conversion | 11.5% (€15.29) | N/A |
| Total Charged | €26.26 | €11.98 |
ultrash ricco on Unsplash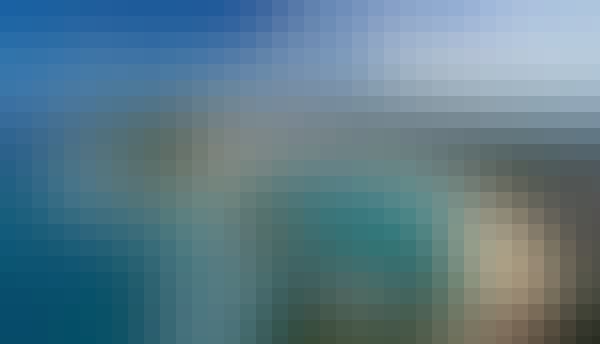 3 Tips When Using an ATM Abroad
Throughout parts of Europe and East Asia, cash is still king because it provides a physical sense of security and convenience. ATMs are the primary way people get cash today, but ATM fees can be confusing to understand — especially if communicated by a machine in a foreign language. To keep your mind at ease, we have three simple tips for you to keep in mind before you handle transactions in cash.
Tip #1: Pay in the Local Currency (€) When Withdrawing From ATMs in Spain
The rule here is simple — pay in the local currency (€) and avoid paying in your home currency. 
If you've traveled frequently enough, then you'll be all too familiar with paying at a store, restaurant, or ATM, and being presented with two currencies to choose to pay with: the local currency or your home currency. By "handing" merchants or ATMs your home currency, they will apply the (DCC) exchange rate on your home currency. This percentage is almost always higher than the exchange rate that they would apply if you had "handed" in the local currency.
Merchants are often unaware of what a DCC even is, as the profit margin will go into the pockets of the ATM operator or your card company. Be aware that you don't need to be travelling abroad to encounter DCC fees. You can often find them when shopping online or even when making PayPal payments.
If you are travelling abroad, a reliable option for avoiding currency conversion fees is to open a multi-currency account and get yourself a travel card. These services, which include Wise, Revolut, Monzo, and Monese, operate across most of the globe and each offers foreign spending services far better than those on offer at a bank. Be sure to check out our reviews to discover whether these services might make sense for you for your next trip abroad.
Don't Fall for the 'Dynamic Currency Conversion' Trap
If you've ever traveled to a country that didn't use your currency, you've probably been asked by ATMs and payment machines to pay in either the local currency or your home currency. As we will discover in this article, you should always choose to pay in the local currency — Euros, for the case of Spain.
Tip #2: Don't Use Bureaux de Change as an Alternative
Bureaux de change kiosks, whether at airports or in city centers, will charge any combination of fixed fees, poor exchange rates, or commission. We once found that Travelex Champs-Élysées, bureaux de change in Paris, charged a 16.6% margin when exchanging 500 US dollars into Euros, for example. 
If you want to have cash in hand prior to your arrival, then we recommend ordering currencies online before your trip overusing bureaux de change. To find the best currency exchange provider in your home country, use Monito's real-time comparison engine. Check the Before Your Trip section. You'll easily be able to compare banks and currency exchange providers and then select which service best fits your travel needs.
Tip #3: Don't Use a Credit Card To Withdraw Cash Abroad
All of your credit and debit cards will work in Spain, but if they are not designated as travel cards or if they do not come with international perks, then you can be charged between 1.75% to 4.25% to withdraw cash. This is like a cash withdrawal fee that you'd experience at home except that the percentage may be larger or the fee may not be waivable. 
These fees can very quickly add up. Let's say that you bank with HSBC UK and you, your significant other, and your child are traveling to Spain for a two-week mid-range holiday that costs €4200. If you withdraw €200 in cash four times and spend the rest with your card, you would pay a total of €115.50 in hidden currency exchange and ATM withdrawal fees⁵. With this money, you could pay for a flamenco show, entrance fees to Museo Nacional del Prado, and other priceless memories. 
Credit Travel Cards
You can find credit cards made for international payments offering no international transaction fees and perks when you collect credit card points. However, you should not use credit cards to obtain cash. You will pay interest on your ATM withdrawals each day until you pay them back — and interest on cash withdrawals is often larger than interest on card payments.
Now, new innovative multi-currency cards will help you save a lot of money and peace of mind while traveling. Opening an N26 Classic account and using the N26 card during the same Spanish holiday would only cost you €13.60.
Consider a Debit Travel Card For ATMs Abroad
N26 is available for citizens in the EU/EEA and offers three ATM withdrawals in the Eurozone for free per month.
Juno is available for US residents. It has a large fee-free network of ATMs in the US and gives you one ATM fee reimbursement per month. This reimbursement policy applies outside of the US.
Revolut is available to UK residents and offers no foreign transaction fees on the first €1000 spent per month and no ATM fees on the first €200 withdrawn per month.
Plan Ahead: Use a Travel Card For ATMs Abroad
Travel cards — with innovative multi-currency accounts and traditional banks alike — offer good methods for avoiding fees when withdrawing cash from ATMs. There are usually three types of travel cards: prepaid travel cards, debit travel cards, and credit travel cards. As previously mentioned, we do not recommend credit cards for ATM withdrawals abroad.
Debit Travel Cards
Some innovative digital banks, like N26 or Juno, offer travel debit cards that have the same advantages of paying like a local. They're debit cards directly tapping into your current account balance. While you can't spend more than the balance you have in your current account with N26 or Juno, but you can activate an overdraft (between €1,000 or €10,000 for N26) if you need it, for a fee.
N26
With an N26 account and their debit Mastercard, you get three ATM withdrawals in the Eurozone for free per month — plus never get hit with foreign card transaction fees.
Juno
For US residents, Juno's debit card will not only give you free ATM withdrawals within its network but will send one ATM fee reimbursement per month too. This reimbursement policy applies outside of the US. With no foreign card transaction fees, Juno is a cost-effective way to travel.
Prepaid Travel Cards
You can load prepaid cards with your home currency via a bank transfer. Innovative providers even convert that sum into Euros at the market rate and charge a competitive, one-time fee for the transfer service. You're then able to manage the limited balance from an attached mobile app and can use it to pay in the local currency like a local.
Wise
The Wise Multi-Currency Card is a well-known multi-currency product that allows you to load euros onto your card at the real mid-market exchange rate — that means no hidden exchange rate margin fees. However, they only allow two free ATM cash withdrawals per month if the total is €200 or less.
Why Trust Monito?
You're probably all too familiar with the often outrageous cost of sending money abroad. After facing this frustration themselves back in 2013, co-founders François, Laurent, and Pascal launched a real-time comparison engine to compare the best money transfer services across the globe. Today, Monito's award-winning comparisons, reviews, and guides are trusted by around 8 million people each year and our recommendations are backed by millions of pricing data points and dozens of expert tests — all allowing you to make the savviest decisions with confidence.
Learn More About Monito
Monito is trusted by 15+ million users across the globe.

Monito's experts spend hours researching and testing services so that you don't have to.

Our recommendations are always unbiased and independent.