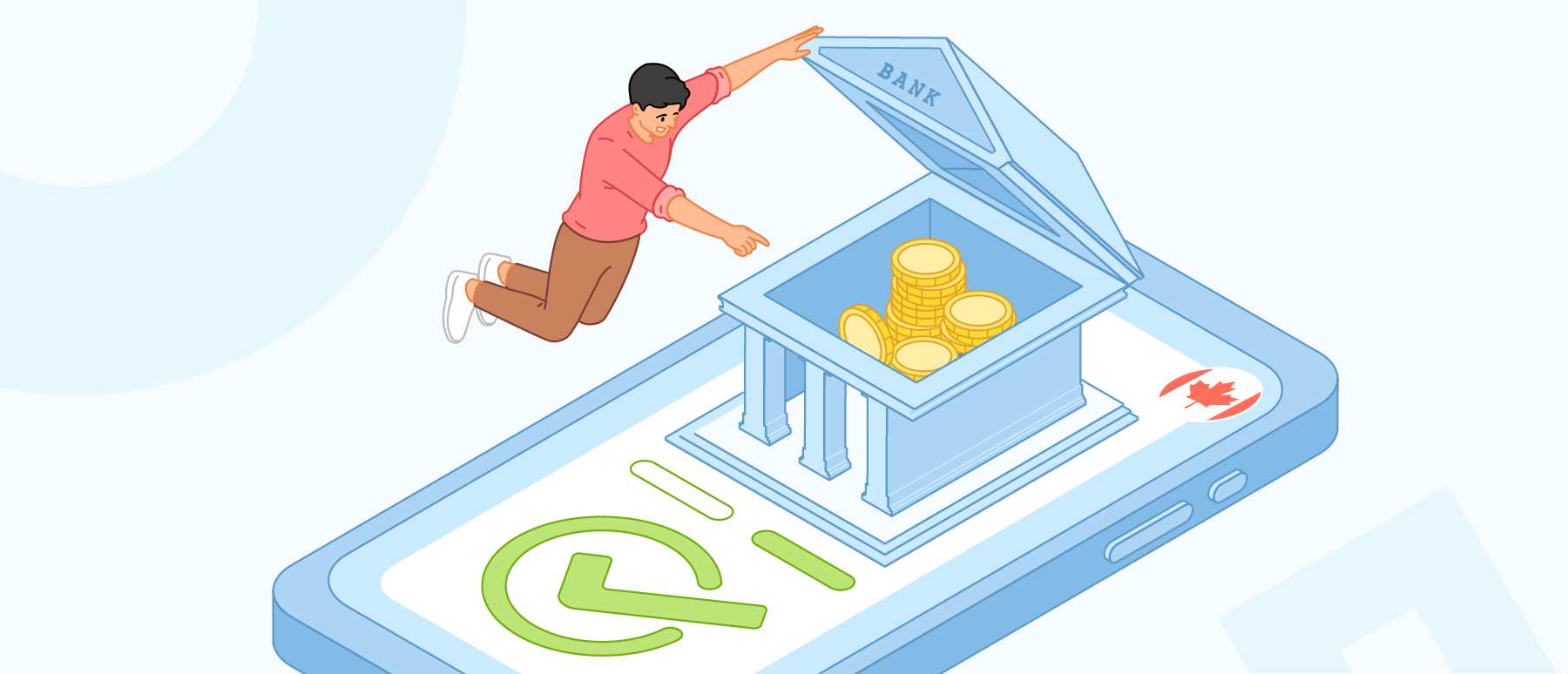 A Comprehensive Guide to Opening a Bank Account in Canada (Even For Non-Residents Online)
Canada is a beautiful place to work, study, or live, attracting people worldwide for its natural splendour, high quality of life, and friendly local culture.
If you're considering moving to Canada, you may want to open a bank account before arriving there. Opening a bank account in Canada can be difficult if you're not yet a resident; however, it's not impossible, and contacting a Canadian bank and requesting their assistance can often have the result you're after.
Unfortunately, there isn't any single formula to follow here, as your success in opening an account will also depend on your country of origin. For example, opening a Canadian account from the US will likely be more accessible due to established relationships between banks. In this article, we'll explore what you can do to open an account, even if you're not yet a resident.
The Wise Account is an excellent option if you want access to Canadian bank details from outside Canada. Even before you arrive, you can get a Canadian bank account number, transit number, institution number, and debit card to spend in multiple currencies (including Canadian dollars). Once you arrive in Canada and obtain a residence permit, you can open a bank account with a high-street Canadian bank. If you want to escape brick-and-mortar banks, KOHO is a highly-rated virtual account in Canada that we recommend.
FAQ About Bank Accounts In Canada For Non-Residents
Can I open a Canadian bank account from outside Canada?

Generally, no you cannot open a bank account with a high-street Canadian bank nor open Canadian lines of credit from outside Canada. You will need to visit the bank in person to verify your identity and open an account.

If you have a residence permit and a social insurance number, then you may open a Canadian bank account with a digital bank. Recommended services include Tangerine, Koho, and EQ Bank.

What online banking has no ID required in Canada?

All secure and credible online banks will require some form of identification to verify you as a customer and client. If you want to gain access to Canadian bank details without a Canadian ID, then the Wise Multi-Currency Account is a great option. You may open a Wise account with a government-issued ID from your home country.

How do you open a bank account in Canada as a foreigner?

Once you choose your bank, you will need to present a government-issued ID and a proof of address in Canada to your bank representative in person.

Can I open a bank account online without going to the bank in Canada?
Why Trust Monito?
You're probably all too familiar with the often outrageous cost of sending money abroad. After facing this frustration themselves back in 2013, co-founders François, Laurent, and Pascal launched a real-time comparison engine to compare the best money transfer services across the globe. Today, Monito's award-winning comparisons, reviews, and guides are trusted by around 8 million people each year and our recommendations are backed by millions of pricing data points and dozens of expert tests — all allowing you to make the savviest decisions with confidence.
Learn More About Monito
Monito is trusted by 15+ million users across the globe.

Monito's experts spend hours researching and testing services so that you don't have to.

Our recommendations are always unbiased and independent.