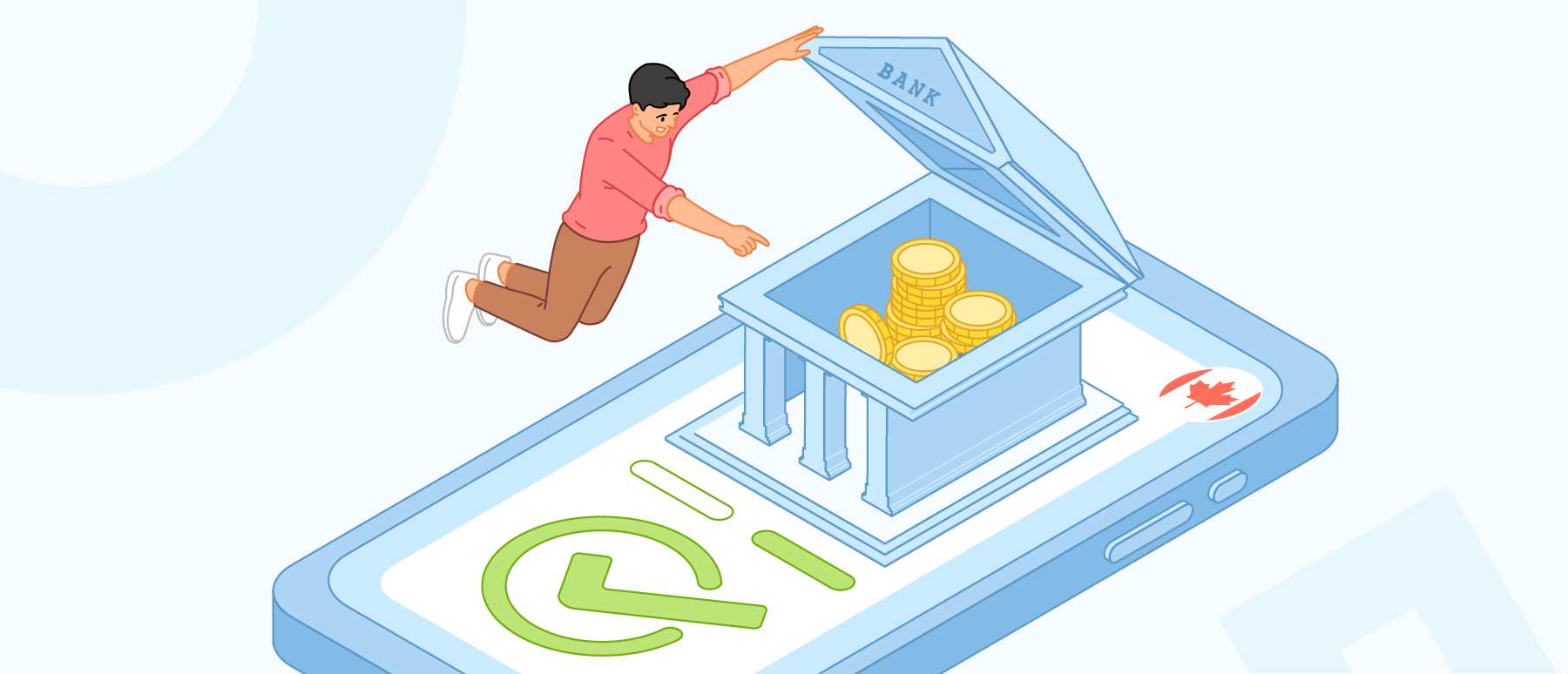 How To Open a Bank Account Online in Canada (Even Without Proof of Residency)
Canada is a beautiful place to work, study, or live. If you're thinking about moving to Canada, you may want to open a bank account before arriving in the country. Opening a bank account in Canada can be difficult if you're not yet a resident. However, it's not impossible, and contacting a Canadian bank and requesting their assistance could get you the result you'll need.
Your success in opening an account could also depend on your country of origin. Opening an account from the US, for example, is likely to be easier due to established relationships between banks. In this article, we'll explore what you can do to open an account, even if you're not yet a resident.
The Wise Multi-Currency Account is an excellent option if you want access to Canadian bank details from outside Canada. Even before you arrive, get a Canadian bank account number, and a debit card to spend in multiple currencies (including CAD).
Once you arrive in Canada and obtain a residence permit, you will be able to open a bank account with a high-street Canadian bank. If you want to escape brick-and-mortar banks, Tangerine is a highly-rated digital bank in Canada that we recommend.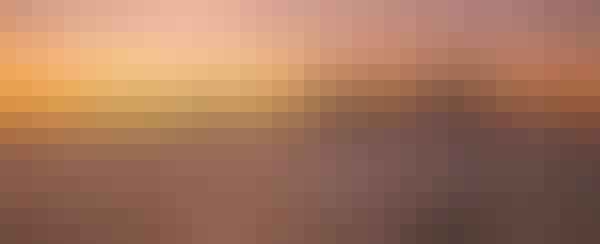 Opening a Canadian Bank Account as a Non-Citizen or Resident
Canadian banks will typically require you to be resident in the country before considering opening an account for you. This means you'll need proof of address, identity documents, immigration documents, and a government-issued reference number to progress your bank account application. That's not always the case, though, and we've shared some other alternatives below.
Your Options for Opening an Account in Canada
Here are the various choices you have when it comes to opening an account with a bank in Canada:
Use a "Correspondent" Bank: Some banks will already have relationships with Canadian banks, and if that's the case, you may be able to approach your home bank and ask for their assistance in opening a Canadian bank account. However, not all banks have these relationships, and even if they do, a Canadian bank may not allow you to open an account.
Open an International Account: This is where you open an overseas account with a Canadian bank. You will typically need to be a high-net-worth individual, and you'll need to deposit a large amount of money and maintain a high balance in the account.
Talk to a Canadian Bank about Opening an Account as a Non-Resident: This is one of your best options. It's always worth contacting a Canadian bank and asking them if you can open an account outside the country, especially if you're planning to move there soon. They may be able to accommodate you.
Visit Canada to Open an Account: This isn't an ideal option as it may entail additional travel (especially if you didn't already have a pre-move trip planned to look for housing), but you can open an account locally in Canada by visiting a bank in person. You will need certain documentation, so always call ahead to see the requirements before you make the journey. 
Open a Wise Multi-Currency Account: Often the easiest option for opening a Canadian account without travelling to the country, a Wise Multi-Currency Account allows you to create a "virtual" account in Canada that you can then use as a regular bank account.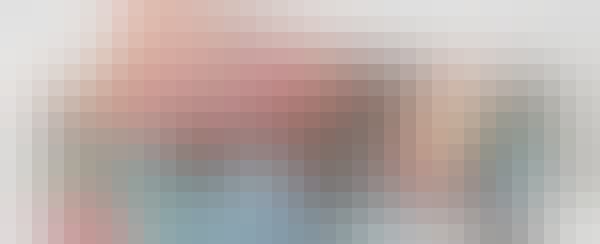 Types of Canadian Bank Account Services
Most Canadian bank accounts are chequing or savings accounts. Chequing accounts work like current accounts in other countries and provide services such as:
Online banking access;
Bills and other payments;
Account transfers;
Bank transfers and direct debits;
Recurring payments;
Debit cards;
ATM withdrawals.
Savings accounts allow you to save over time and will pay interest on your savings. There are often restrictions on how often you can withdraw money from a savings account. Both chequing and savings accounts will provide you with:
A routing number that identifies your bank;
An account number that identifies your account.
Getting the Required Identity Documents
Canadian banks have specific documentation and identity requirements if you want to open a bank account. The Financial Consumer Agency of Canada lists these in detail. Briefly, you will need to provide a combination of the following: 
A government-issued photo ID such as a passport or driver's license;
A Social Insurance Number (SIN) card issued by the Government of Canada;
A Permanent Resident card or an Immigration, Refugees and Citizenship Canada (IRCC) form IMM 1000, IMM 1442, or IMM 5292;
Certain identification issued by state or provincial authorities;
A bank, credit, or debit card;
Various other ID documents.
You may also have someone in good standing with the financial institution or in the community confirm your identity as part of your ID requirements.  Ultimately, your best option at opening a Canadian bank account as a non-resident will be to contact a Canadian bank and ask about the options they have available. They'll be able to talk you through what you need to do.
Visiting Canada to Open a High-Street Bank Account
In many cases, your best option for opening an account will be visiting Canada and starting your bank account face-to-face. Contact the bank, first of all, to check what their requirements are for opening accounts for people who intend to become temporary or permanent residents. Several banks provide specialist services for new immigrants, notably RBC, the Bank of Montreal and CIBC.
For many who want a traditional bank account, your best option will be to contact a Canadian bank with your requirements. Some banks have specialist international account opening teams that can work with you to setup a bank account, even if you're not yet in the country.
We've listed some bank requirements and contact details below for the major Canadian banks. You will also require your immigration papers as you'll need the details to apply for an account:
1 — Royal Bank of Canada
"Account opening requirements include two forms of valid ID such as passport, national ID card with photo or driver's license. You will also require a proof of residential address like a voter's card or utility bill."
The Royal Bank of Canada does provide specialist support for newcomers to the country. 
Contacting the RBC
RBC provides international toll-free numbers and collect numbers. 
2 — Scotiabank
"To apply for a Scotiabank account you will need one valid primary piece of government-issued identification, with photograph and signature like a passport or driver's license, a secondary piece of information like a credit card, debit card or tax ID card, and a proof of address like a utility bill or copy of a lease or letter from a landlord. If you are a non-resident customer, a reference letter or a current account statement from a reputable bank is required."
Contacting Scotiabank
You can call Scotiabank on 416-701-7200.
3 — Tangerine
Tangerine is a digital bank that offers its services over a sleek mobile app rather than brick-and-mortar banks. It is actually a wholly-owned subsidiary of Scotiabank, and offers deposit protection to clients via the Canada Deposit Insurance Corporation (CDIC).
Tangerine is available to Canadian citizens and residents who also have a Social Insurance Number.
4 — Bank of Montreal
"You will need to bring one piece of government issued, photo identification with you. Your photo identification must be valid, original, and in good condition. The eligible piece of identification must contain a photo and be issued by a government agency, including a federal government, (for example, Canada, the United States or other foreign government), or by a province/territory/state level government. You will also need to bring secondary identification like a bank card."
The Bank of Montreal does provide specialist support for newcomers to the country.
Contacting Bank of Montreal
You can call Bank of Montreal on 416-286-9992.
5 — TD Bank
"You will require two pieces of identification (such as a driver's license, passport, etc.) and a Social Insurance Number for tax reporting purposes."
Contacting TD Bank
TD Bank provides a range of international numbers. 
6 — Canadian Imperial Bank of Commerce
"To open a personal bank account, you'll need to provide one piece of valid, original and not substantially defaced government-issued photo identification from an acceptable identification list. You will also need to provide additional identification such as a bank card or foreign passport "
CIBC does provide specialist accounts for foreign workers. 
Contacting the Canadian Imperial Bank of Commerce
You can call CIBC on 1-888-872-2422 or 1-902-420-2422.
Recommendation
High-street Canadian banks are well-suited for the following types of customers:
New arrivals who already have proof of residence or plan to get one soon;
Those looking for fully-fledged financial services (e.g. overdraft, investments, credit card, etc.) and don't mind paying more in fees for them;
Open a Wise Multi-Currency Account
Wise

If you wish to open an account in Canada without travelling to the country, your easiest option is opening an account with Wise's Multi-Currency Account. With Wise, you can get a dedicated Canadian bank account number, transit number, and institution number and can easily exchange money between different currencies.
Wise is a popular online currency exchange provider offering low-cost ways to send money overseas, and Wise's Multi-Currency Account is their flagship account offering. A Wise Multi-Currency Account provides many advantages of a bank account in Canada without the residency requirements and is the perfect solution for a digital nomad.
Here's what Wise has to say about opening an account without proof of residence in the UK, although the same applies in Canada:
"You can then choose to either supply proof of address from a standard list of documents, or to send in a selfie, in which you're holding your proof of ID. This can be a great alternative if you're still waiting to move to the UK or haven't yet got bills and other paperwork registered in your name."
Wise Multi-Currency Features
Once you're signed up and your card has arrived (which takes up to 2 weeks in Europe), you'll be able to take advantage of the following unique features with the Wise Multi-Currency Account:
Local bank details in the US, Eurozone, UK, Australia, New Zealand, Singapore, Romania, Canada, Hungary, and Turkey;
Hold, exchange, and top-up up to 56 currencies;
A multi-currency Mastercard debit card that's handy for paying in foreign currencies without the hidden fees;
Access to Wise's powerful international money transfer service right from your account balance.
It's important to note that the Wise Multi-Currency Account does not function exactly like a checking account, and you won't get all of the choices you would from a regular bank. Consequently, we don't recommend that it be the only account you hold in Canada if you are moving to the country. Still, it is a great option to get started, especially considering that your multi-currency account seamlessly gives you access to Wise's international exchange rates and will make moving your money from your home country to Canada easier.
Recommendation
Speedy and versatile, we recommend Wise's Multi-Currency Account for the following types of users:
New arrivals in Canada looking to spend and withdraw cash without a local bank card;
Those looking to make low-cost money transfers to CAD from foreign currencies abroad;
Those looking for a Canadian account number without having to show proof of residence.
How To Send Money to a Canadian Bank Account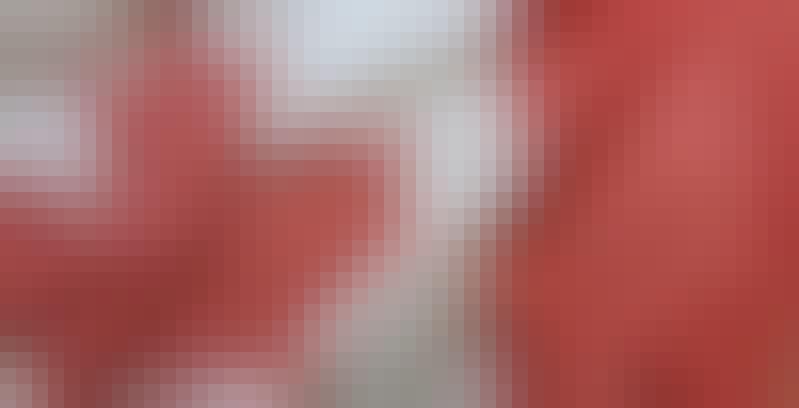 Once you've opened a bank account in Canada, you'll need to consider how to move your funds across. To deposit money into your new Canadian dollar account from your home currency before you move, you'll need to go to choose between one of two options:
Sending a wire transfer through your bank directly;
Sending a bank transfer via a money transfer specialist.
Avoid Expensive Traditional High-Street Banks
In general, we don't recommend using your bank to transfer money internationally, as the fees can be exorbitant and the waiting times can be lengthy. This is mainly because banks wire funds over the SWIFT network, which adds many timely and expensive steps to the money transfer process.
Compare Transfer Specialists to Find a Better Deal Than Big Banks
Take a look at Monito's top four international money transfer specialists that offer the cheapest services for transfers to Canada:
1 — Wise
Wise is one of the leaders of the international money transfer industry, specializing in small to medium-sized bank transfers up to $10,000. After analyzing thousands of searches on Monito, we found Wise to be the overall cheapest service for money transfers to Canada between June 2021 and June 2022.
The Wise mobile and desktop app is very user-friendly and tracks the movement of your transfer in real-time so you know exactly when the money will arrive in your bank account.
2 — Instarem
Instarem is an excellent money transfer service that specializes in the Canadian corridor, which is why it ranked second on Monito's comparison engine between June 2021 and June 2022. Instarem is especially cheap for transfers coming from India, Malaysia, the United States, Australia, and Germany.
4 — CurrencyFair
Highly trusted with strong customer satisfaction, CurrencyFair was the fourth cheapest service on average on Monito's comparison engine between June 2021 and June 2022 for transfers to Canada. The service is especially good for bank transfers between the British pound, Euro, Swiss franc, Polish zloty, and the Australian dollar.
Compare Foreign Exchange Brokers on Monito
If you're moving large amounts of money from your home currency to your new bank account in Canada, (i.e. anything upwards of €30,000 or equivalent), then services such as Wise may not be your cheapest bet. Instead, we recommend exploring your options among the foreign exchange brokers that support transfers from your country to Canada. These services specialise in negotiating favourable exchange rates on your behalf and are the most cost-effective option for transferring large sums of money (such as life savings or liquid investments) across borders.
To find out which service will offer you the best deal in real-time, run a search on our comparison engine below:
Find the Cheapest Way to Fund Your Canadian Bank Account
Frequently Asked Questions About Bank Accounts In Canada For Non-Residents
Can I open a Canadian bank account from outside Canada?

Generally, no you cannot open a bank account with a high-street Canadian bank nor open Canadian lines of credit from outside Canada. You will need to visit the bank in person to verify your identity and open an account.

If you have a residence permit and a social insurance number, then you may open a Canadian bank account with a digital bank. Recommended services include Tangerine, Koho, and EQ Bank.

What online banking has no ID required in Canada?

All secure and credible online banks will require some form of identification to verify you as a customer and client. If you want to gain access to Canadian bank details without a Canadian ID, then the Wise Multi-Currency Account is a great option. You may open a Wise account with a government-issued ID from your home country.

How do you open a bank account in Canada as a foreigner?

Once you choose your bank, you will need to present a government-issued ID and a proof of address in Canada to your bank representative in person.
Why Trust Monito?
You're probably all too familiar with the often outrageous cost of sending money abroad. After facing this frustration themselves back in 2013, co-founders François, Laurent, and Pascal launched a real-time comparison engine to compare the best money transfer services across the globe. Today, Monito's award-winning comparisons, reviews, and guides are trusted by around 8 million people each year and our recommendations are backed by millions of pricing data points and dozens of expert tests — all allowing you to make the savviest decisions with confidence.
Learn More About Monito
Monito is trusted by 15+ million users across the globe.

Monito's experts spend hours researching and testing services so that you don't have to.

Our recommendations are always unbiased and independent.