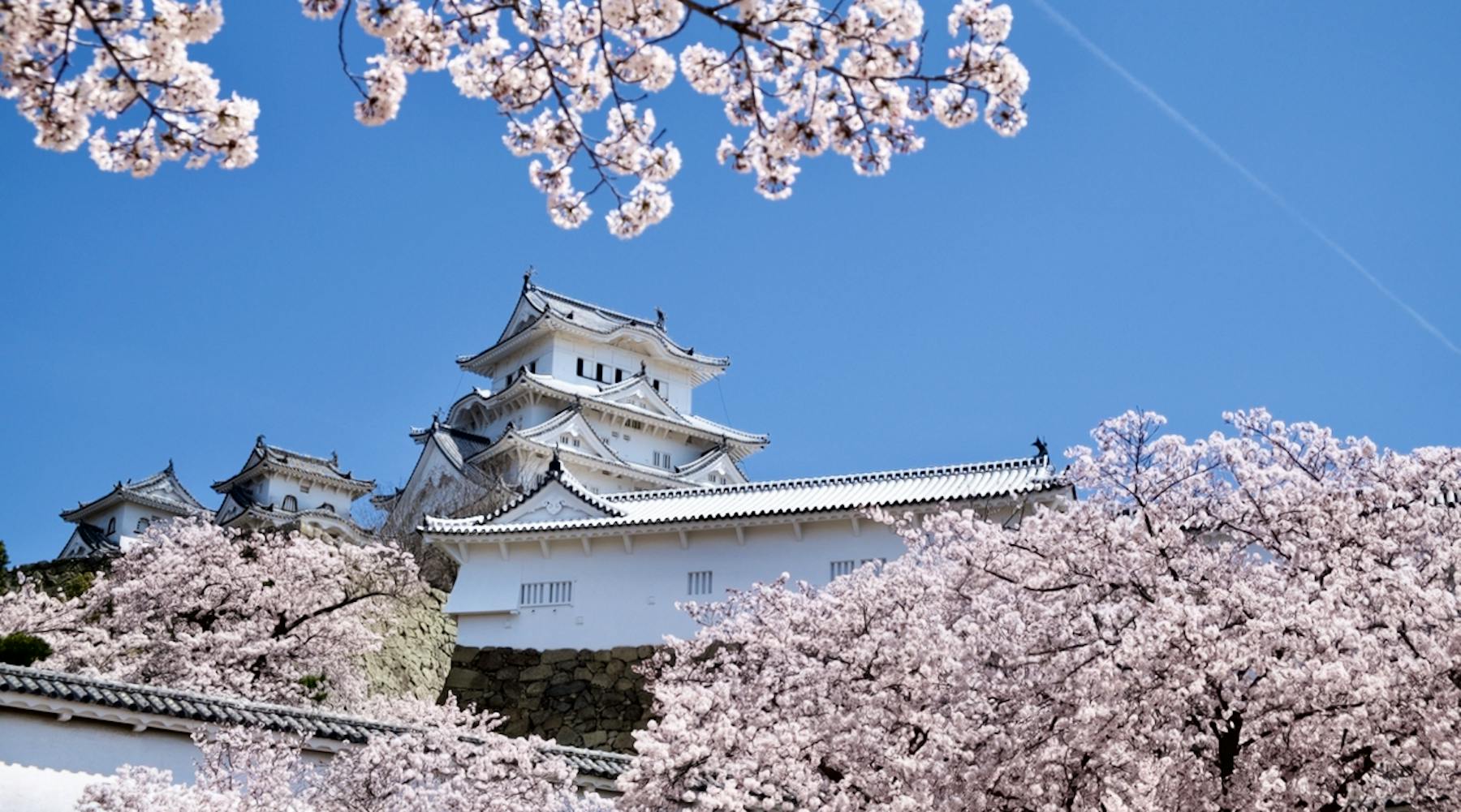 The Best Three Options for Travel Insurance to Japan in 2023
With its cherry blossoms, UNESCO-protected cuisine, and countless shrines and temples, Japan is a travel destination that has enchanted tourists from around the world. The country also boasts a superb health care system.
In case you face a medical emergency during your travels, you'll be in good hands. But it's worth arriving in Japan with travel insurance so that you can visit their world-class hospitals, health clinics, and emergency services at any time with peace of mind. Japanese hospitals and clinics will not accept foreign health insurance and will require you to pay out of pocket unless you have travel insurance for Japan.
Online global insurance companies (known as 'insurtechs') like SafetyWing, Genki, and Insured Nomads specialize in low-cost Japanese travel insurance and in other countries worldwide. In our list below, we explore the three services we believe provide the best deals for young travellers, adventurous backpackers, holidaymakers looking for wide but affordable coverage, and families or groups.
Best for Youth ⁠— SafetyWing
In terms of petty crime, infrastructure, and accessibility to medical services, Japan is considered a very safe country. On top of this, young people are the least likely age group to sign up for a travel medical insurance policy (usually due to high costs). 
However, travel delays can happen to anyone. Japan is geographically prone to natural disasters, which is why low-cost travel insurance may be worthwhile for young tourists.
SafetyWing is an online travel insurance provider geared toward younger age groups known to offer some of the cheapest international travel insurance policies on the market. They even focus on insuring digital nomads and companies with remote teams. No matter where you are flying in from, SafetyWing stands out as an excellent choice for Japan travel insurance.
SafetyWing offers one standard plan for international travellers although their pricing differs by age group. Below, we focus on the youth category (10 to 39 years old) as we believe this is where SafetyWing's offer really sets itself apart.
Plan: Insurance for nomads
Price: Starting at $45.08 per person, per month.
Term duration: Up to 364 days.
Eligibility: Between 10 and 39 years (for the basic plan), you cannot be travelling in the US during your trip.
Coverage: SafetyWing's basic travel is comprehensive and includes both medical- and travel-related benefits. A few highlights include COVID-19 coverage¹, hospital, ICU, and ambulance coverage², emergency dental coverage, physical therapy and chiropractic coverage, travel interruption and delay coverage, evacuation (medical or emergency political) coverage, lost luggage up to $3,000.
Deductible: $250.
Maximum limit: $250,000.
Best for: Because of its low costs and low barrier to entry (you only need to sign up online ⁠— which you can even sign up when you're already travelling), we think SafetyWing is the best travel insurance for Japan for younger travellers looking to keep costs low while still getting decent coverage. 
If you're older than 39 years or you're looking for more coverage and don't mind paying a higher price, then we recommend looking at the options below.
¹ Covers testing and quarantine under certain conditions
² High-risk sports, pre-existing conditions, and cancer treatment aren't covered.
Best for Backpackers ⁠— Genki
If you're a frequent traveler, digital nomad, or backpacker, Genki's World Explorer plan is an excellent option for your travel insurance needs. You'll have access to medical treatment at any locally recognized healthcare provider around the world, including inpatient and outpatient visits.
Besides its limited dental, mental, and pregnancy treatment, all other issues from emergency dental to hospital visits have no overall cost limit. With this impressive feature, you can rest assured that you'll be covered for unexpected medical expenses.
Genki does not cover pre-existing conditions within six months before the insurance, as well as dangerous activities such as diving, racing, and mountaineering.
We detail Genki's World Explorer travel insurance plan for Japan below:
Plan: World Explorer
Price: €35.70 per month
Add Canada and US Coverage: Add extra €36.60 per month
Term duration: One month up to two years
Coverage: Covers you worldwide (excluding Canada & USA) with a €50 deductible. This plan offers medical treatment everywhere, limited dental & mental treatment, sports injuries, assistance & direct billing, hospital visits, medical transport, repatriation, pregnancy, emergency dental treatment, initial mental issue treatment, and COVID-19 coverage.
Deductible: $50
Remove deductible: Add extra €9.30 per month
Maximum limit: No overall cost limit, except for dental, mental, and pregnancy
Best for: For frequent travelers and backpackers, Genki's World Explorer plan is an excellent choice for comprehensive coverage. With its flexibility in terms of duration and cancellation, it can be a hassle-free solution for those who need reliable travel insurance.
Best Overall Coverage ⁠— Insured Nomads
Aimed at nomads, couples, families, and groups who frequently travel abroad, Insured Nomads is another extensive insurtech platform offering travel insurance for Japan that's ideal for both medical and non-medical coverage. The minimum policy length is one year and is ideal for those who decide to stay in Japan for an entire year and for those who take frequent short-term trips in and out of their home country.
Insured Nomads offers a wide range of travel insurance policies, including a larger scope of medical-related coverages than the other providers in this article. This includes telemedicine, mental health coverage, airport lounge access, VPN for cyber security protection, and other membership benefits.
We detail Insured Nomads' basic travel insurance plan for Japan below:
Plan: Travel Insurance World Explorer
Price: From $86 to $114 per person, per month.
Term duration: One trip of between 7 and 364 days.
Eligibility: You cannot travel to Japan via Cuba, Iran, Syria, Sudan, North Korea, or the Crimea region.
Coverage: This plan offers a fairly comprehensive set of medal benefits and coverage for a basic Japan travel insurance plan. These include online consultation (telemedicine), medical, emergency, and accident coverage, Covid-19 coverage¹, outpatient and inpatient care, medical transportation coverage, evacuation and repatriation, life insurance, adventure sports and marine activity coverage, electronics, camera, cellphone, and sports equipment coverage, flight delay provisions.
Deductible: $0, $100, $250, or $500 based on selection.
Maximum limit: $250,000, $1,000,000, or $2,000,000 based on selection.
Best for: Although the most expensive of the plans we've looked at so far, we think Insured Nomads gives the best combination of medical and travel-related coverage, making it an ideal option for travellers to Japan looking for comprehensive benefits. (Insured Nomads also offers an even more comprehensive global health insurance plan for expats for those who plan to live in Japan for an extended period of time.)
¹ Coverage does not apply if travelling to a country with a Covid alert level of Level 4.
FAQ About Travel Insurance for Japan
🇯🇵 Do I need travel insurance to travel to Japan?

No, you won't be required to get a travel insurance policy for Japan. However, we encourage you to do so because Japan does not accept foreign health insurance. Without travel medical insurance for Japan, you will have to pay the full cost of any medical treatment you receive.

⛔ Does Japan have travel restrictions?

As of March 31st, 2022, Japan has continued to close its borders to tourists.

On February 24 2022, however, foreign nationals for diplomatic, business, and other authorized reasons became allowed to travel to Japan.

💸 How much does travel insurance to Japan cost?

In the case of SafetyWing, costs start at $42 per month. The basic plan with Genki costs €35.70 per month and Insured Nomads' main plan costs $84 per month.

🗾 Can foreigners buy insurance in Japan?

Yes, foreigners can buy travel insurance and travel medical insurance while in Japan.

However, only legal residents and citizens can obtain coverage with national Japanese health insurance.

🧳 Can I buy travel insurance in Japan?

Yes, with many insurers, you can purchase travel insurance for Japan even while you are in the middle of your trip. This is the case for SafetyWing, Genki, and Insured Nomads.

🩺 Is medical travel insurance worth it?

Yes, medical travel insurance is almost always worth it, and we recommend taking out travel insurance whenever visiting a foreign country. Taking out travel insurance will mitigate some or all of the risk of having to cover those costs yourself in case you need medical attention during your stay.

🏦 Can foreigners open a bank account in Japan?

Yes, foreigners can open a bank account in Japan but only if they are legal residents of the country. You must present a government-authorized Japanese residence card in order to open a bank account in Japan. You may not open a bank account in Japan with a tourist visa.
Why Trust Monito?
You're probably all too familiar with the often outrageous cost of sending money abroad. After facing this frustration themselves back in 2013, co-founders François, Laurent, and Pascal launched a real-time comparison engine to compare the best money transfer services across the globe. Today, Monito's award-winning comparisons, reviews, and guides are trusted by around 8 million people each year and our recommendations are backed by millions of pricing data points and dozens of expert tests — all allowing you to make the savviest decisions with confidence.
Learn More About Monito
Monito is trusted by 15+ million users across the globe.

Monito's experts spend hours researching and testing services so that you don't have to.

Our recommendations are always unbiased and independent.