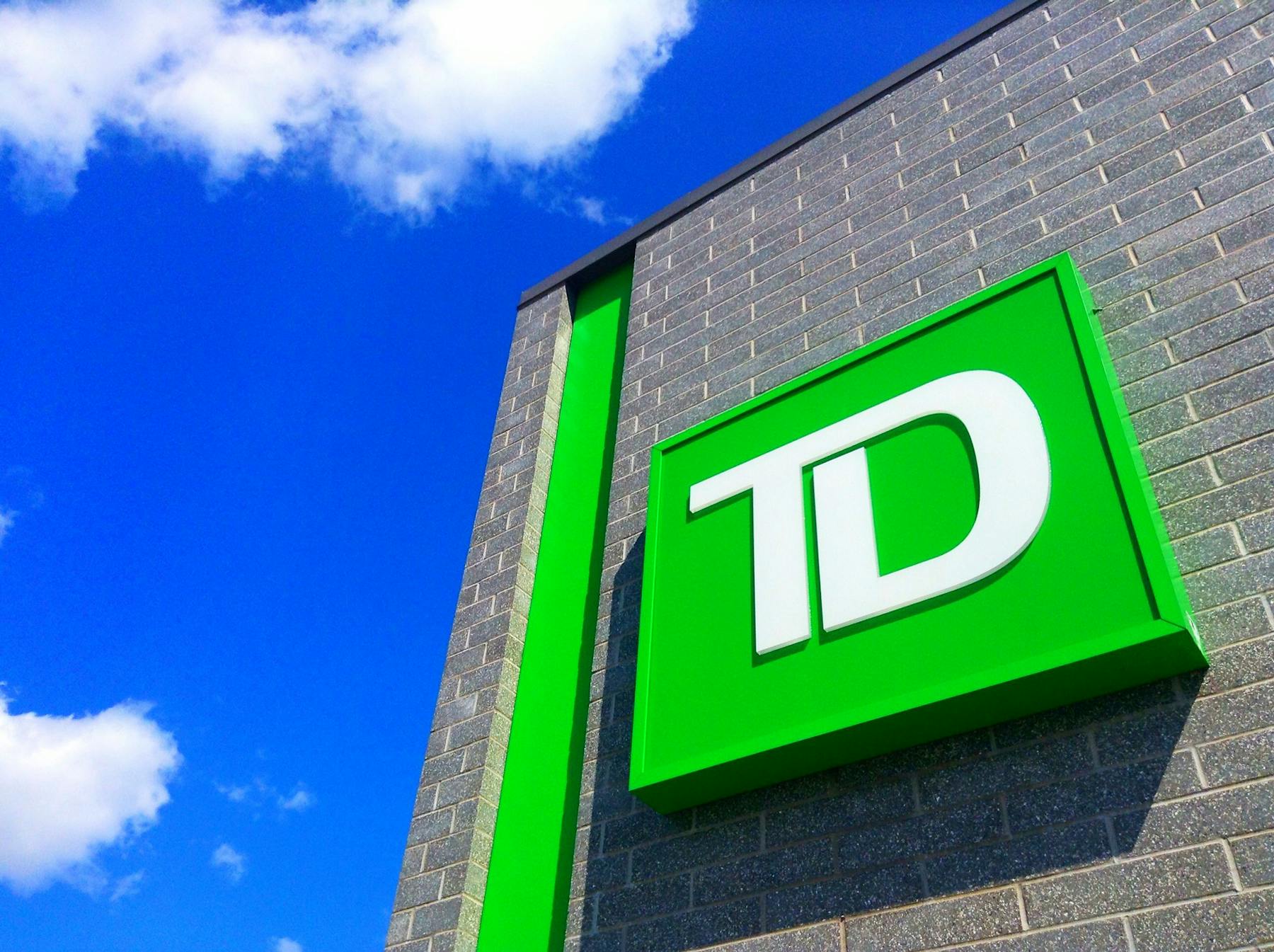 TD Global Transfer: Transfer Fees, Exchange Rates, and Alternatives
Canada's largest bank by asset size and an undisputed member of the country's "Big Five" banks, the Toronto-Dominion Bank (TD) is a multinational institution with a distinguished record of service that stretches back sixty-five years.
Among the myriad financial services it offers, TD also allows you to make global money transfers, including cash transfers in partnership with currency exchange giant Western Union. However, all of these transfers come at a large expense — more expensive even than the same service at RBC and Scotiabank.
Because of the costs involved when making a TD international money transfer, we recommend dodging the bank entirely and using a money transfer specialist to send abroad more cheaply. Run a search on Monito's real-time comparison engine to compare the best deals from Canada today!
Everything You Should Know About TD Global Transfer
TD Global Transfer Fees
When sending money abroad with the Toronto-Dominion Bank, you'll need to use the TD Global Transfer platform, which allows you to send money to a country abroad in one of three possible ways:
International Bank Transfer: This is an ordinary wire transfer from your internet banking that gets routed via SWIFT.
Visa Direct: This option lets you send money to a Visa card (debit, credit, or prepaid) in Canada or another country.
Western Union: This lets you send money to over 200 countries and territories via Western Union. It's helpful if you want your recipient to receive their money in cash, but it also supports bank deposits.
In addition, there's a separate option for US to Canada bank transfers for TD Bank clients in both countries. However, if you don't have a TD account in both countries, you will do well to compare the best alternative deals on this corridor instead!
No matter which option you pick, the first cost you'll meet while sending funds to your recipient abroad will be a fixed fee. Unfortunately, while TD quotes an amount of C$25 per transfer for International Bank Transfer and Visa Direct transfers, the bank isn't completely transparent regarding how this fixed fee is applied to different transfer amounts, saying only:
TD Transfer Fee is up to $25 per transfer. The transfer fee amount is dynamic and will vary depending on the amount being sent, the recipient country and the currency of the account funding the transaction.
As such, you can safely expect to pay a maximum of C$25 per transfer when making an international money transfer with the Toronto-Dominion Bank.
Third-Party Banking Fees
Besides having to pay the base fees and exchange rate margins when sending a global transfer with TD, there may still be other expenses before the final sum arrives in your beneficiary's account.
The most likely additional fee you'll encounter is a correspondent bank fee, which will typically cost you anywhere between C$10 and C$100 and could be levied without warning if your bank transfer cannot be made directly to your beneficiary's bank.
TD Exchange Rates
However, the fixed fees won't be the end of your total fees when making a TD global transfer. In addition, you'll also pay an exchange rate margin on every foreign currency transaction, meaning that TD will be taking a hidden share of your transfer by charging you an exchange rate that's poorer than the real one used by banks to trade between one another (known as the mid-market rate or the 'real' rate).
At TD, these exchange rate margins alone can be very high — upwards of 5% of the total transfer amount, depending on the currency in question.
The Costs Combined
The combination of transaction fees and exchange rate margins leaves TD a costly bank with which to send international money transfers ⁠— especially smaller transfers.
Suppose you were to send C$200 to a family member in the Philippines at the time of writing, for example. Using TD, the funds would immediately be subject to a 2.79% (C$5.57) exchange rate margin fee. Furthermore, you'd also be charged the undisclosed transaction fee before the money leaves your account. If we were to assume that this fee was waived for your transfer, your total fees would be C$5.57 (2.79% of your transfer amount), and your family member would receive ₱7,210. On the other hand, if we were to assume that the transaction fee was the full C$25, your total fees would soar to $29.88 (14.94% of your transfer amount), leaving your family member with ₱6,309.
In reality, while TD don't disclose their methods for calculating the precise transaction fee, the fee will likely be somewhere between C$0 and C$25, meaning your family member in the Philippines would receive anywhere between ₱6,309 and ₱7,210 at the time of writing.
Contrast this to Remitly, a US-based payments service, which charges no fixed fees and just C$5.11 in exchange rate margin fees at the time of writing. This would leave your family member with a considerably larger ₱7,600 ⁠— all with the added benefit of all the costs being laid out upfront before you pay.
Take a look at the examples in the graph below to get a better idea of how TD's fees are broken up and what you might expect to pay when you send money abroad:
Is TD Right for Your International Transfer?
It should go without saying that the Toronto-Dominion Bank is indeed a trusted and world-class partner for your everyday banking needs. As a TD client, you can rest assured that your money is in the hands of one of the world's most reputable and top-quality banks.
However, when it comes strictly to pricing around sending money abroad, TD leaves much to be desired. Not only is the bank pricey, but as we've seen, TD is far from transparent about exactly how pricey it is when it comes to these transfers. What's more, TD may be even more restrictive if you're looking to send a substantial sum of money abroad, as the bank imposes a C$6,500 limit on daily transactions.
In this light, if you're somebody who doesn't send huge sums abroad and who doesn't mind paying slightly more for transfers abroad, then TD might be just right for you. On the other hand, if you're somebody who sends a lot overseas at once or is trying to keep costs down while sending abroad, then we'd recommend you explore your alternatives:
To find out which third-party money transfer services would best suit your needs, we recommend you look at our comparison engine below. This way, you'll be able to discover to-the-minute rates and other information concerning transfers abroad from Canada.
Compare TD transfer fees in real time:
To get a better picture of how TD's foreign exchange services compare to those of a few of the major competitors out there, take a look at how its rates stack up on a C$2,500 transfer to the Philippines:
| Service | Time | Received (PHP) | Payment Method(s) | Cost Overview | |
| --- | --- | --- | --- | --- | --- |
| | 1-5 days | ₱96,004 | Wire transfer | Upon paying | Go to TD |
| | 3-5 days | ₱99,458 | Wire transfer, Interac, credit/debit card | In advance | Go to Wise |
| | 2 days | ₱99,450 | Wire transfer | In advance | Go to Instarem |
| | 2 days | ₱98,719 | Debit card | In advance | Go to Paysend |
Why Trust Monito?
You're probably all too familiar with the often outrageous cost of sending money abroad. After facing this frustration themselves back in 2013, co-founders François, Laurent, and Pascal launched a real-time comparison engine to compare the best money transfer services across the globe. Today, Monito's award-winning comparisons, reviews, and guides are trusted by around 8 million people each year and our recommendations are backed by millions of pricing data points and dozens of expert tests — all allowing you to make the savviest decisions with confidence.
Learn More About Monito
Monito is trusted by 15+ million users across the globe.

Monito's experts spend hours researching and testing services so that you don't have to.

Our recommendations are always unbiased and independent.