How To Open a Foreign Bank Account Online
Are you looking to open a foreign bank account online? Well, fortunately for you, the process has become increasingly easy in recent years. These days, you'll be able to open a digital bank account from many countries across the world to take advantage of low fees, flexible banking, and attractive exchange rates.
First thing's first, what we mean by "international" and "foreign" bank accounts in this article is quite specific. We're referring to accounts from banks (or similar financial services) that offer everyday banking services (i.e. checking and savings) in countries and currencies different from your own — as well as cross-border payment services such as currency exchange, online payments abroad, and international bank cards.
This means that we'll not be exploring the related (but very different) subject of offshore investment banking and wealth management for the purposes of this guide.
When it comes to opening a foreign bank account online, you'll have two major options, broadly speaking:
Opening an account with an international digital bank;
Opening an account with a high-street bank in another country.
Generally speaking, opening a bank account with a traditional high-street bank in another country will require you to be present in that country (for work or residency purposes, for example) and will usually also require you to present a fair amount of documentation, including passports, visas, and (sometimes) proof of residency.
Opening an account with a digital-only bank, on the other hand, is generally the more flexible option and one which won't require you to be present in a foreign country. However, it still comes with many of the perks and services offered by traditional banks, making it an attractive alternative for many people.
In this article, we'll explore both options and weigh up their pros and cons to determine which one might make sense for you.
Monito's Recommendation
Particularly useful for recolating and travelling abroad, we recommend using a Wise Multi-Currency Account, a flexible online account option that lets you take advantage of your own dedicated bank account details in nine different countries and the Eurozone to pay and get paid like a local. What's more, you'll also be able to avoid poor exchange rates for transfers abroad, and complete the entire registration process online from your home country.
Opening a Foreign Bank Account With a Digital Bank
There's no escaping the fact that digital-only banks are fast on the rise. In the EU and the UK, for example, a host of digital-only banks (also known as "challenger banks" or "neobanks") have been disrupting the financial services industry in recent years by offering lower fees, broader appeal, and more convenient online access than most high-street banks.
In Europe, these banks include N26, Revolut, Monzo, Monese, Bunq, Starling Bank, and many other smaller names.
Across the Atlantic, digital banking is also on the rise in the US and Canada, with banks such as Chime Bank taking the spotlight. However, as of 2021, there isn't yet as much consumer choice in the North American market as the European one. And while the story is similar in Asia and Australasia — where neobanks are also on the uptrend — and in the rest of the world, the trend has yet to get going fully.
Opening an online bank account with a challenger bank offers the following key advantages to you as a customer:
✔️ Cheaper: A lower cost structure than high-street banks means that users benefit from lower fees all-round;
✔️ Accessible: There's often less emphasis on being a resident of a particular country, and cross-border accounts are very common;
✔️ Savvy: Services are conveniently online, with online and mobile banking generally being well-designed and easy to navigate;
✔️ Transparent: Communication and consumer-facing language tends to be more simple, conversational, and clear;
✔️ Global: Many (although not all) digital banks tend to emphasise cross-border payments, international money transfers, and favourable exchange rates as part of their service package.
On the other hand, the following drawbacks mean that digital-only banks may not be cut-out for everybody:
❌ Branchless: Digital banks rarely, if ever, have any physical branches of their own, meaning that face-to-face consultation isn't an option for those customers who value it;
❌ Limited: High-street banks tend to offer a wide range of financial services, while digital banks tend to be considerably more restricted in terms of their scope of service;
❌ Non-banks: Some (although not all) digital banks aren't, in fact, banks at all in the strict sense because they're organized as different legal entities entirely.
Opening a Foreign Bank Account With a High-Street Bank
The default option for most people when moving to a new country or searching for a foreign bank to open an account, opening a bank account with a traditional bank offers several key advantages.
While many high-street banks worldwide will accept account applications from non-residents to their country, most will not. Even among those that will, you'll probably need to prove your eligibility to live and work in the country and sometimes even prove your residence there. (A notable exception here is the EU, where EU bank accounts are eligible across the whole 27-member bloc and discrimination on this basis is illegal.)
As a result, this makes traditional banks considerably more restrictive than digital banks, complicated further by the fact that rules around application change considerably from country to country.
On the other hand, however, traditional banks do carry a strong perception of stability and security. The fact that they have physical branches can be a major advantage for many people.
What's Needed To Open A Foreign Bank Account Online?
The documents you'll need to have and the steps you'll need to follow to open a bank account online can vary significantly depending on many factors. These include your country of origin, your bank of choice, your intended use of the account, and other factors.
In general, however, you can expect to present the following documents when opening a bank account online:
Your passport or valid government-issued ID;
Proof of address in your home country.
If you're looking to open a bank account at a traditional bank in a foreign country, the following documents will very often also be required:
A visa for the country in question;
Proof of address in the local country.
Depending on the country, banks may also request other documents, such as a letter of reference from another bank or an existing client. Be sure to thoroughly check the requirements before you open a bank account abroad.
Types of Foreign Bank Accounts To Open Online
While names of accounts and broader account types may differ considerably from bank to bank, in general, you'll find the following three types of bank accounts available to you when banking at a foreign bank:
Checking accounts: These accounts tend to be transactional and geared toward everyday use. They're sometimes known as "transactional accounts," "current accounts," or "chequing accounts," depending on the country.
Savings accounts: These accounts accrue interest and tend to restrict withdrawals. They're geared toward safely storing away money that doesn't need to be used in the near future.
Multi-currency/Foreign currency accounts: These accounts are denominated in any currency other than your home currency and are used for a wide range of purposes, including cross-border transacting, saving, and investing.
Online banks will likely offer you either multi-currency account options or checking account options with some cross-border functionality. Traditional banks, on the other hand, will likely offer you all three.
As we saw earlier, this is because the average traditional bank is more likely to offer a greater scope of service than the average online bank.
How To Open A Bank Account Online Without A Residence Permit
The nuts-and-bolts of opening a foreign bank account online can differ tremendously depending on the country in which you're aiming to open an account. If you're using a digital bank, for example, chances are you won't face many restrictions in the way of needing to submit a residence permit beyond your home country. However, if you'd like to use a traditional bank, you usually (although not always) will have to show proof of residence.
As such, if you have a specific country in mind — whether you're moving there for work or whether you wish to own a bank account in that country's jurisdiction and currency — then we recommend you take a look at our in-depth guides for opening a bank account in the major countries below: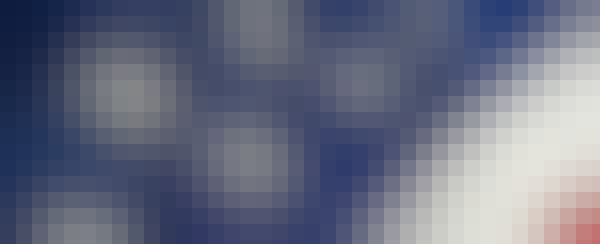 The United States
US banks are generally relatively strict with regards to non-residents opening a bank account. However, there are several options to consider when opening a US bank as a non-resident, including Remitly Passbook and the Wise Multi-Currency Account.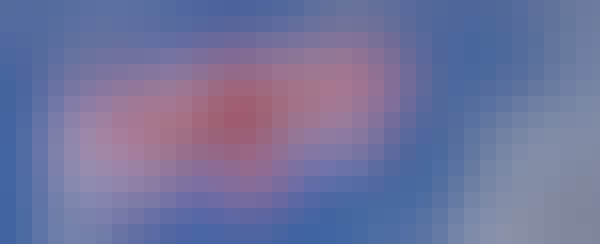 The United Kingdom
Without a residence permit in the UK, you probably won't have much luck opening a local bank account in the country. However, if you're a new arrival, you'll have many flexible digital banking options, including Monese, Revolut, Monzo, and the Wise Multi-Currency Account.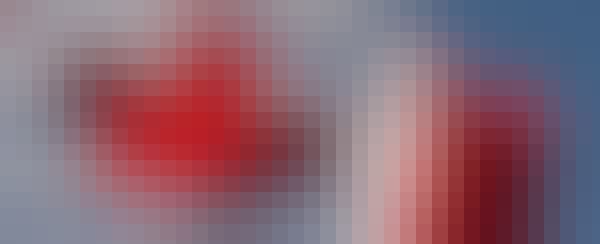 Canada
Opening a bank account in Canada can be difficult if you're not yet a resident. However, you will find yourself with a number of options, including visiting Canada to open an account at the local bank, using a correspondent bank, and signing up with a Wise Multi-Currency Account.
Christian Wiediger on Unsplash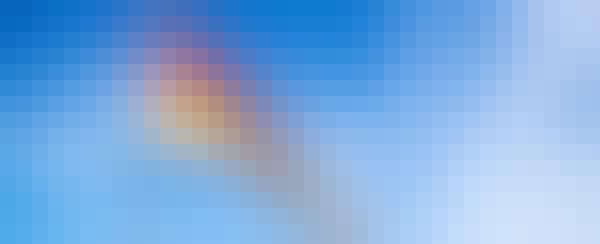 Germany
Opening a bank account in Germany as a foreigner is straightforward, and you'll have many choices available to you if you have an Anmeldung (proof of address at the ready). If not, you'll still be able to opt for a Wise Multi-Currency Account for everyday use in the meantime until you get the paperwork sorted out.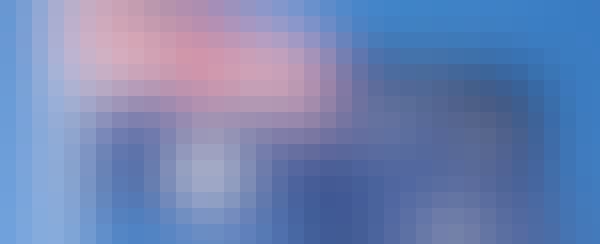 Australia
Opening a bank account in Australia as a non-resident is a relatively straightforward process. Most Australian banks allow non-residents to apply for an account from abroad so long as they have work lined up in the country. Once again, the Wise Multi-Currency Account remains a good alternative in Australia too.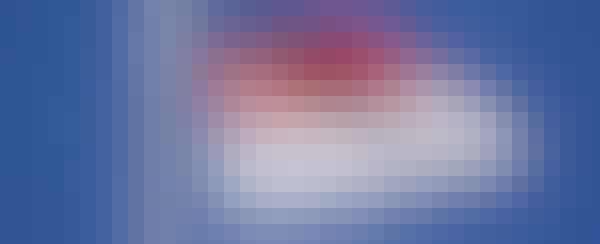 Singapore
Opening a bank account in Singapore as a non-resident will require you to have a valid Employment Pass. Fortunately, not all local banks require proof of residence, and the Wise Multi-Currency Account is a good option for non-residents living abroad looking for an SGD bank account.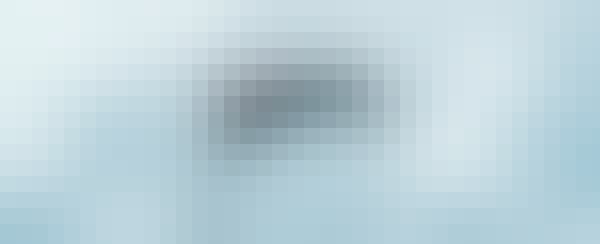 New Zealand
Similarly to Australia, opening a bank account in New Zealand is straightforward as a non-resident, even from abroad. The assumption is that you have a job lined up in the country. If not, then the Wise Multi-Currency Account is a reliable option, giving you access to an NZD bank account.
Digital or Traditional Banks: Which Is Best To Open a Foreign Bank Account Online?
While there's no hard and fast answer to whether you should choose a traditional bank account or a digital bank account when opening an account abroad, there are most certainly situations in which one will make sense over the other.
For example, if you happen to have no option or desire to become a resident of a country in which you'd like to open an account, then a global digital account such as Wise or Revolut will suit your needs best, depending on their availability in your country. Similarly, if you're a newcomer to a foreign country, then we highly recommend you explore these options too, as they'll allow you to spend and receive money in the local currency before you go through the process of opening a bank account.
Digital bank accounts also provide a convenient second bank account, and they can augment a traditional bank account very well. For example, one could use a traditional bank account for everyday use and then a digital account while travelling abroad. These services tend to offer much more favourable exchange rates and cross-border fees than high-street banks.
Why Trust Monito?
You're probably all too familiar with the often outrageous cost of sending money abroad. After facing this frustration themselves back in 2013, co-founders François, Laurent, and Pascal launched a real-time comparison engine to compare the best money transfer services across the globe. Today, Monito's award-winning comparisons, reviews, and guides are trusted by around 8 million people each year and our recommendations are backed by millions of pricing data points and dozens of expert tests — all allowing you to make the savviest decisions with confidence.
Learn More About Monito
Monito is Trusted by 15+ Millions Users across the globe.

Monito's experts spend hours researching and testing services so that you don't have to.

Our recommendations are always unbiased and independent.