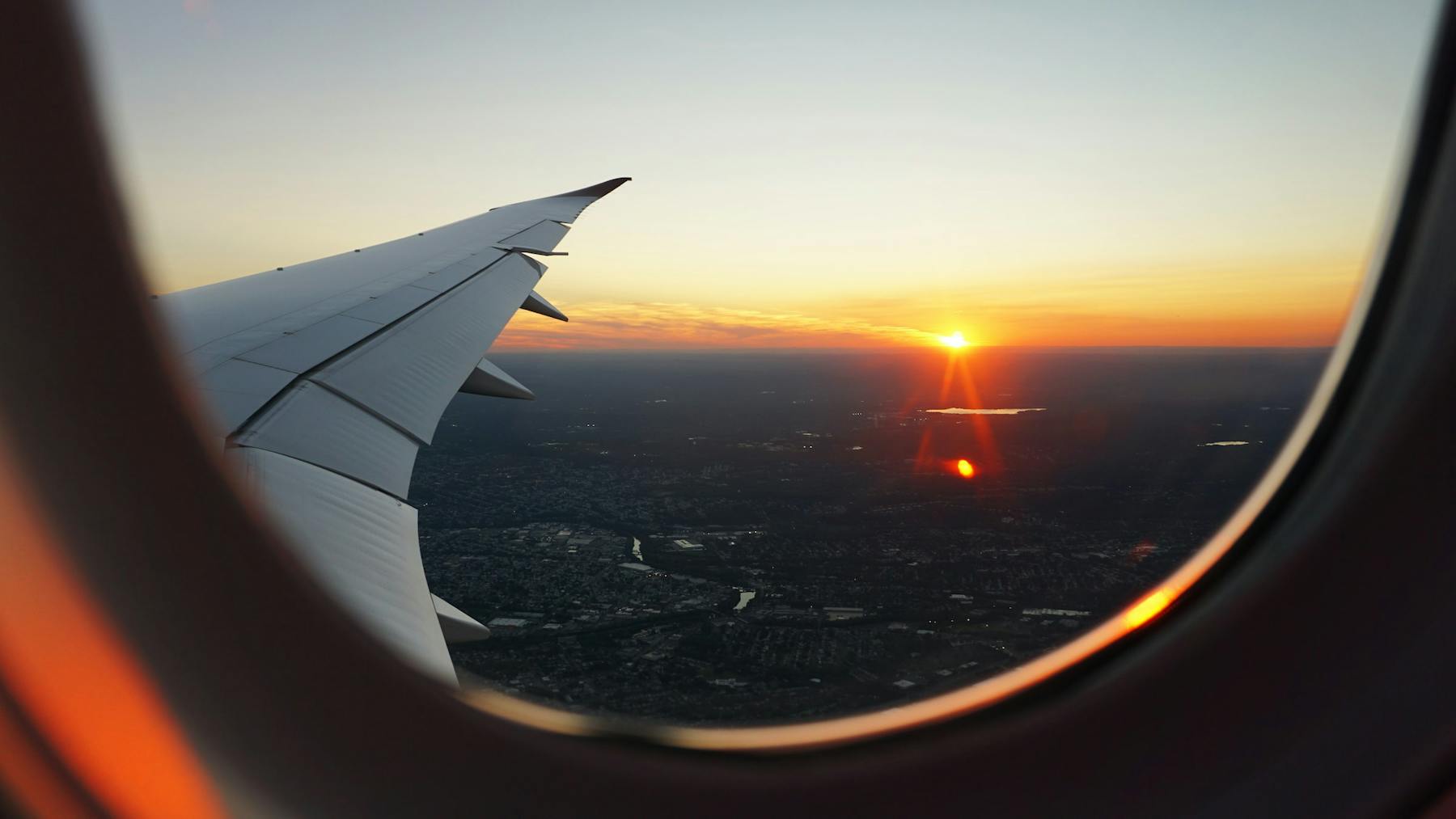 Why Get Travel Insurance? These Are The Top 5 Reasons in 2023
You're finally booking your flight tickets for your dream trip overseas. Your excitement builds quickly as you select your dates, airline, and seats. But then, on the checkout page, just before making the purchase, a checkbox appears with the following message:
Add flexible travel insurance?
You stop everything and scratch your head. "Do I need travel insurance?" you ask yourself. "Doesn't my health insurer cover me abroad? Is it even worth it? Could it be a scam?"
These are good questions! But as we'll see in this article, although it's not obligatory (and although it certainly doesn't need to happen on your airline checkout!), taking out travel insurance is usually essential in any trip abroad. However, it needn't be a hassle, and the ease and cost of purchase will vary dramatically depending on your needs and preferences.
In our opinion, VisitorsCoverage's trip and medical insurance policies offer the most affordable and comprehensive deals that can be purchased with immediate effect. Enter your trip details on their trusted insurance portal to get a free quote in just seconds!
In this short guide, we go over the top five reasons why you should get travel insurance. Read on to find out why it's not something you want to overlook before your next trip abroad!
Reason 1: Illness or Injury
The most obvious and important reason to get travel insurance is to financially protect yourself against illness or injury while travelling overseas.
There's no escaping the reality that injuries, illnesses, and accidents happen often enough, regardless of whether you're in your home country or abroad. But if they occur abroad, medical expenses add up quickly and can become unfeasible to pay out-of-pocket, especially if you must be hospitalised or require an emergency medical evacuation back home, and even more especially if you're travelling to a country that has traditionally high healthcare costs like the US, the UK, Germany, Switzerland, the Netherlands, Austria, France, Canada, the Scandinavian countries, Australia, Japan, and others.
Although you don't need insurance to buy over-the-counter medication in a pharmacy (which usually is cheap enough), for practically everything else from doctor's visits to hospitalisation, your health insurance provider will be able to foot the bill of getting you cared for while overseas, provided it's covered by your travel insurance policy, of course. In this way, by helping cover medical treatment and transport costs, travel insurance provides you with a good deal of peace of mind and financial security during your trip.
Reason 2: Trip Cancellation or Interruption
A second reason to consider getting travel insurance is to protect the money you spend in advance on your trip if your travel happens to be cancelled or interrupted due to unforeseen circumstances.
Let's say, for example, you've just purchased a flight ticket to Barcelona and booked a week's stay in a hotel in the city centre, spending $1,500 in the process. Then let's say the day before you fly, you hear that a family member is in hospital and needs your attention, leaving you no choice but to cancel your trip. Without comprehensive travel insurance, you'd have just lost $1,500 (assuming your bookings were non-refundable, which is often the case, especially for budget travellers). However, with comprehensive travel insurance for that week (on which you'd probably have spent around $50 in total), you'll have 'lost' only $50 on the premium. You will subsequently be refunded by the insurer for the money already spent!
And it's not just airline tickets and hotel reservations that travel insurers generally cover, but all non-refundable expenses, including car rentals, train and bus tickets, tour bookings, and more. This gives you excellent security if you have to cancel or cut your trip short due to illness, injury, family emergency, or any other unforeseen circumstances.
Reason 3: Theft or Loss of Property
Travel insurance policies with good coverage also protect you against losing your belongings abroad. This includes all kinds of loss, including theft, which is particularly handy if you plan to travel to a country with higher rates of pickpocketing or robbery.
Depending on your specific policy conditions, you might be covered on all belongings you lost that were in your possession, but typically coverage includes only luggage and valuable items, including mobile phones, cameras, passports, jewellery, wallets, and laptops. This is a particularly good coverage to have under your belt because losing your belongings (whether through your own forgetfulness or theft) is one of the most common occurrences among travellers globally, and can happen at any moment, in any country, for any reason.
Reason 4: Delays or Missed Connections
Having travel insurance typically also helps you cover all or part of the costs associated with travel delays or missed connections, such as accommodation, meals, and transportation expenses. This type of coverage can be especially beneficial if you plan to travel to a remote or unfamiliar destination where public transport isn't reliable or where delays tend to be more frequent.
In these cases, your insurer will normally pay for the cost of your onward transport. Within limits, you'll normally also be able to book yourself into a hotel or accommodation and have those expenses reimbursed to you after filing a claim. And although it's never fun to be stuck somewhere due to a delay or a missed connection, it's far more doable if you realise that you will not be the one footing the bill!
Reason 5: Peace of Mind
Last but not least, there's the comfort aspect. There's no escaping the fact that taking out travel insurance will provide good old peace of mind in knowing you're financially protected against unexpected events that disrupt your trip!
After all, although it's exciting, travelling overseas can be stressful! It's therefore always a good idea to dodge the additional stress of having to pay a large, unforeseen bill that you hadn't considered receiving. Travel insurance lets you do just that: helping you enjoy your trip with greater confidence and security, regardless of whether you're travelling for business or pleasure, alone or with others.
Best Travel Insurance Deals
Do you see now why having travel insurance is so essential? If so, we've got good news for you: it doesn't need to be expensive, and you can purchase it in just minutes over the internet! Below, we suggest a few world-class online travel insurers for you to choose from:
VisitorsCoverage: Best For Coverage
VisitorsCoverage offers a comprehensive catalogue of online trip and medical insurance policies — most of which are complete, affordable, and can be booked immediately.
Pricing range: $25 to $200 /traveller /month
Underwriter: Lloyd's, Petersen, and others
Best for: Value for money, and overall trip and medical coverage
Genki: Best For Price
Genki's trusted online travel insurance portal allows you to purchase basic insurance policies even after starting your travel!
Pricing range: $38 to $55 /traveller /month
Underwriter: Allianz Partners
Best for: Low premium prices
SafetyWing: Best For Youth
SafetyWing is a youth-oriented travel health insurance provider providing basic but decent coverage for trips abroad. Like VisitorsCoverage and Genki, you can purchase your insurance last minute, even after you've arrived abroad.
Pricing range: $45 to $160 /traveller /month
Underwriter: Tokyo Marine HCC
Best for: Coverage and affordability for young travellers
FAQ About Getting Travel Insurance
🏃 I'm a healthy person. Do I really need travel insurance?

In general, yes, you should still consider taking out health insurance even if you're healthy or you don't think anything will happen to you while you're travelling. Indeed, you might not run into any health issues during your trip, don't forget that accidents can happen at any time and that injuries or illnesses incurred abroad can be costly to treat (especially if you must be hospitalized or require an emergency medical evacuation). Travel insurance can also cover other unexpected events such as trip cancellation or interruption, lost or stolen belongings, and travel delays or missed connections, giving you more peace of mind than just concerning medical-related incidents.

🚗 Do I need travel insurance if I'm travelling domestically?

Even if you're travelling in your own country, unexpected events can disrupt your trip. For example, suppose you have to cancel your trip due to a family emergency or illness. In that case, travel insurance can help cover the costs of non-refundable expenses such as airline tickets or hotel reservations. Travel insurance can also cover other unforeseen events, such as lost or stolen belongings, travel delays or missed connections, and medical emergencies.

💳 What if I'm already covered by my card or health insurer?

While some credit cards or health insurance plans may offer some coverage for travel-related incidents, it's essential to review the terms and conditions of your coverage carefully. Many credit card plans, for example, only offer a limited range and may not provide coverage for all potential travel-related incidents. Also, some health insurance plans may not cover medical treatment or emergency medical evacuation when travelling outside your home country. Travel insurance can provide comprehensive coverage specifically tailored to your travel needs.

🔎 Is travel insurance really worth the cost?

Yes, as a rule of thumb, travel insurance is almost always worth it, and we recommend taking out travel insurance whenever visiting a foreign country. For what's usually a very affordable price, taking out travel insurance will mitigate some or all of the risk of covering those costs yourself in case you run into any unexpected troubles during your trip abroad.
Looking for Travel Insurance to a Specific Country?
See our recommendations for travel insurance to other countries worldwide:
Why Trust Monito?
You're probably all too familiar with the often outrageous cost of sending money abroad. After facing this frustration themselves back in 2013, co-founders François, Laurent, and Pascal launched a real-time comparison engine to compare the best money transfer services across the globe. Today, Monito's award-winning comparisons, reviews, and guides are trusted by around 8 million people each year and our recommendations are backed by millions of pricing data points and dozens of expert tests — all allowing you to make the savviest decisions with confidence.
Learn More About Monito
Monito is trusted by 15+ million users across the globe.

Monito's experts spend hours researching and testing services so that you don't have to.

Our recommendations are always unbiased and independent.