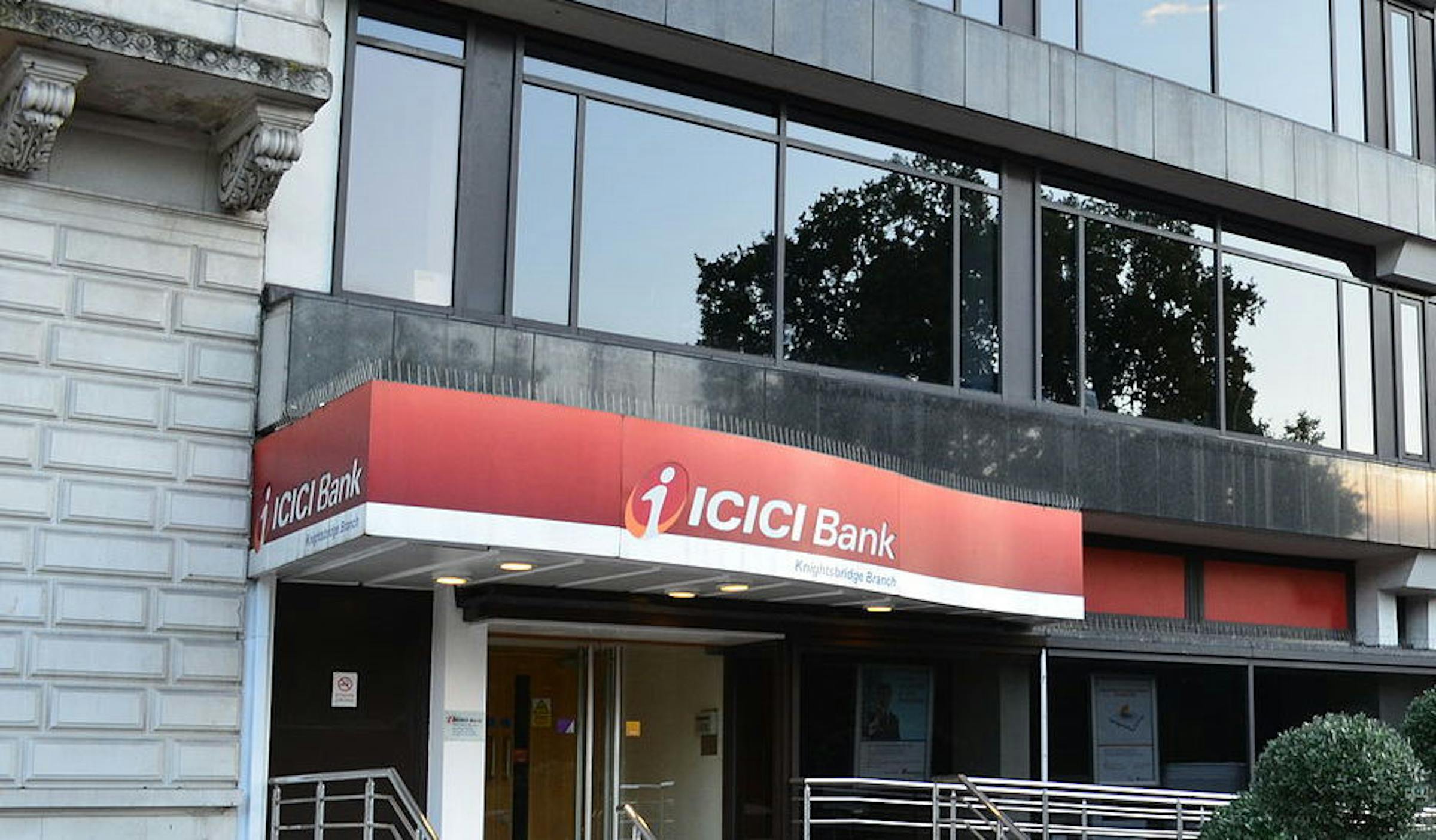 Sending Money Abroad with ICICI Bank UK: Everything You Need to Know
Thinking of using ICICI Bank UK to send money abroad? While the bank is indeed popular in the UK and offers a dedicated transfer service to India, users should be aware that they might still face hidden fees and should be mindful of lower-cost alternatives.  
ICICI Bank – standing for Industrial Credit and Investment Corporation of India (ICICI) –  is an Indian multinational bank founded in 1994 and headquartered in Mumbai, India. ICICI Bank is one of the "Big Four" banks in India and has subsidiaries around the world. In 2000, it became the first Indian bank and only the second Asian bank ever to be listed on the New York Stock Exchange, raising its international standing 
ICICI Bank arrived in the United Kingdom in 2003 with ICICI Bank UK. A public limited company (PLC), ICICI Bank UK is headquartered in London and has six branches in England Wales, serving approximately a quarter-million customers. 
ICICI Bank UK provides current and saving accounts, as well as services geared towards the Indian community in the UK, including cheaper transfers to India and banking services tailored for non-residents Indian citizens or Indian citizens coming to the UK on a work visa.
What Will ICICI Bank UK Charge You? 
Having a special relationship with India, ICICI Bank UK is primarily recommended to transfer money from the UK to India, as the bank has one set of fees for the UK-India corridor and a second set for other countries. 
If you are sending money from a current account you have with ICICI Bank from the UK to India, then you can expect to pay a fee of £1 if you make your transfer online. Sending money to another country is vastly more expensive, however, as their fee for any SWIFT transfer is a flat £20!
You can also use ICICI Bank UK's transfer service to India if you do not have an account with them, but only in-person at one of their branches, for a £5 fee.
ICICI Bank UK Exchange Rates: Beware the Hidden Fees
What traditional banks don't tell you is that they make a lot of their money in hidden fees, especially when it comes to transferring money internationally. 
Well, quite simply, this is due to the exchange rate margin. When you make a foreign transfer, you essentially sell your British pounds to your bank, after which they exchange your money at or below the mid-market rate, and then charge you a percentage so that they can make a profit. 
So say you want to send £1000 to India. You see via Google that this should get your recipient 94,851 INR.* With ICICI Bank UK, however, only 93,766.14 INR will arrive in India. That's a difference of about 1,084 Indian rupees or 11.44 pounds sterling – around 1.1% of your transfer. The cost of the transfer accounts for £1 or INR 94.78 of this sum, the rest making up the margin of 0.97% that ICICI Bank UK takes on top of the mid-market exchange rate.
Data from October 18th, 2020 at 19:00 GMT. 
The Costs Visualized
GBP to INR
| | | | |
| --- | --- | --- | --- |
| Bank | ICICI Bank UK | HSBC | Transferwise |
| Amount Transferred | 1,000 GBP | 1,000 GBP | 1,000 GBP |
| Amount Received | 93,766.14 INR | 92,134 INR | 94,401 INR |
| Exchange Rate for 1 GBP | 93.86 INR | 94.2620 INR | 94.8754 INR |
| Fee | 1 GBP | 4 GBP | 4.77 GBP |
| Commission | 10.44 GBP | 4.61 GBP | -1.18 GBP |
| Corresponding bank fee | 0 GBP | 13.52 GBP | 0 GBP |
| Total Cost | 11.44 GBP | 22.13 GBP | 3.59 GBP |
| Total Cost (%) | 1.144% | 2.213% | 0.359% |
Data from October 18th, 2020 at 19:00 GMT.
The Costs Considered 
ICICI Bank UK's exchange rate to India is actually a pretty competitive rate for a bank, as Monito's calculator shows that for the same sum, UK banks' rates for GBP to INR tend to be upwards of 2% worse than the mid-market rate, with the notable exception of HSBC, whose rate is only 0.47% worse than the mid-market. 
On top of that, all of these banks, including HSBC, charge a higher transfer fee (from £4 for HSBC to £28 at Barclays) and, since they do not use local bank accounts to pay out the transfer, they will also pass on corresponding bank fees, which Monito estimates at around £13.50 in this scenario.
Compared to services like TransferWise, however, ICICI Bank UK can be a more expensive option. These specialized remittance providers offer exchange rates that stay much closer to the mid-market. Thus, even though TransferWise's base fee for a £1000 transfer is £4.77 - almost 5 times that of ICICI Bank UK, their exchange rate there is actually 0.18% better than the mid-market rate, which means your recipient would get 94,422.84 INR in their bank account, 656.7 INR – or £6.94 – more than they would have received if you had made your transfer with ICICI Bank UK.
Data from October 18th, 2020 at 19:00 GMT. 
Compare your options with Monito and save in fees from the UK: 
Sending Money Abroad with ICICI Bank UK: Other Fees to Anticipate
While exchange rate fees make up the bulk of the fees you'll pay in making a transfer to India with ICICI Bank from the UK, there are still other fees that you might encounter, such as: 
Phone or in-person transfer at a branch: between £2 and £5 depending on the type of transfer;
A slightly worse exchange rate if your account is less than 6 months old;
Transfer to another country than India :  £20 fee for any SWIFT transfer + a corresponding bank fee and a commission on the exchange rates.
Is ICICI Bank UK Right For You? 
If you are transferring money from the UK to India and often do so, there is no doubt that ICICI Bank UK is the best contender amongst traditional banks in the UK. It has low fees and a good exchange rate and always fares better than brick and mortar competitors.   
However, if you're looking to lower costs even further and are open to sending your international transfers and remittances through a third party, then there are lots of lower-cost alternatives at your disposal. Monito regularly evaluates and reviews them for comfort of use, security, and speed, so you can be sure that whichever service you choose through Monito's comparison engine will get the job done. 
For these reasons, we recommend that you explore your options through Monito's comparison engine and find a transfer provider who will get your money to your beneficiary safely, securely, and faster, all at a lower cost. 
Why Trust Monito?
You're probably all too familiar with the often outrageous cost of sending money abroad. After facing this frustration themselves back in 2013, co-founders François, Laurent, and Pascal launched a real-time comparison engine to compare the best money transfer services across the globe. Today, Monito's award-winning comparisons, reviews, and guides are trusted by around 8 million people each year and our recommendations are backed by millions of pricing data points and dozens of expert tests — all allowing you to make the savviest decisions with confidence.
Learn More About Monito
Monito is trusted by 15+ million users across the globe.

Monito's experts spend hours researching and testing services so that you don't have to.

Our recommendations are always unbiased and independent.