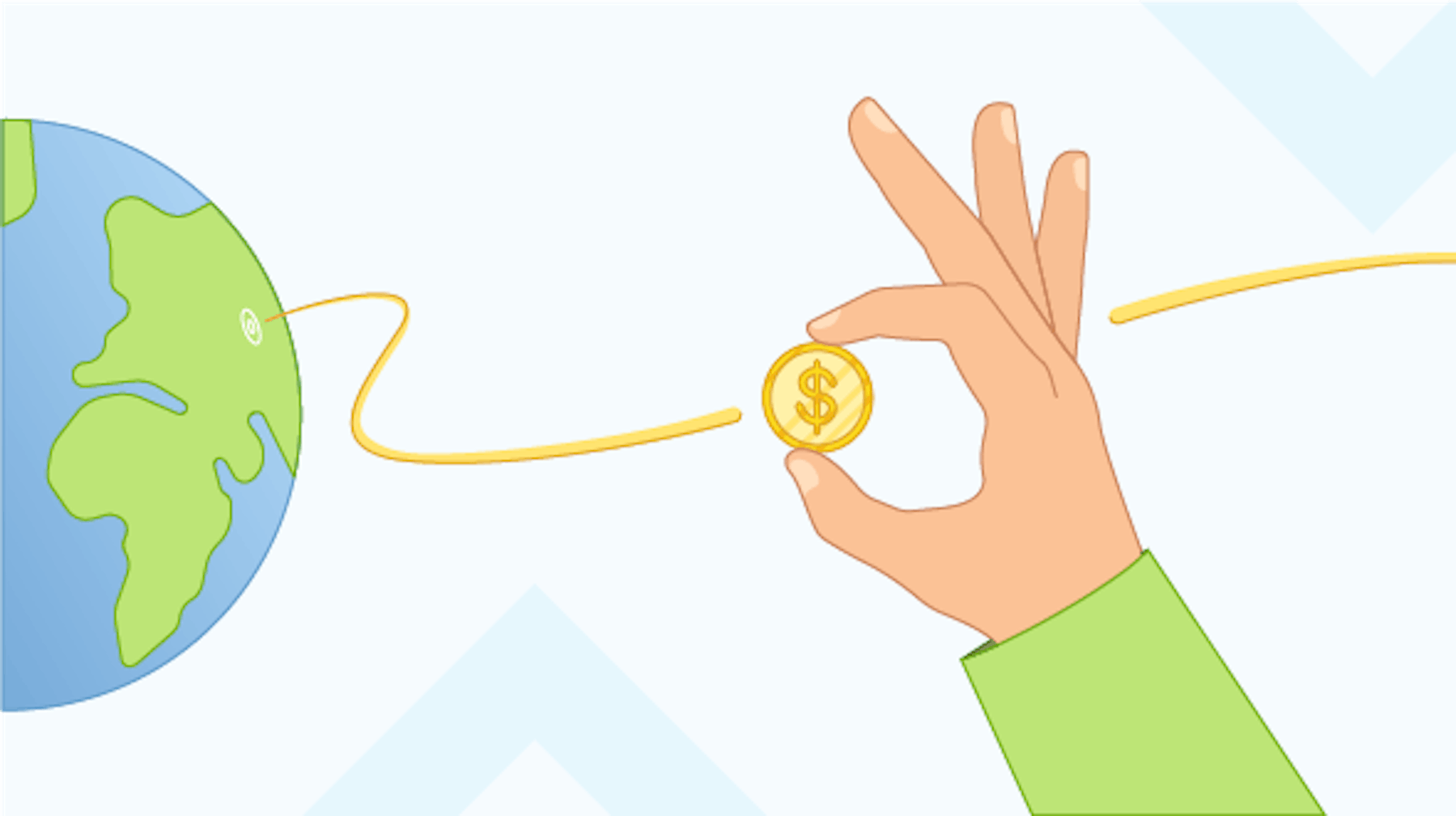 Here Are the Cheapest Ways To Send Money Internationally (Updated for June 2023)
It's the sad reality that, when sending money abroad in 2023, you're likely losing a not-insignificant amount to banks and other hungry corporations charging exorbitant and obscure fees. At Monito, we know this feeling all too well. That's why we've spent years independently comparing and reviewing transfer services globally. Using Monito's real-time comparison engine, you can dodge hidden fees and take back control by finding the cheapest way to transfer money internationally.
In this guide, we explore the seven services that offer the cheapest way to send money internationally for different types of transfers according to millions of search results on Monito. Then, we discuss some crucial tips to find the best way to transfer money internationally. If you want to skip ahead to find the best deal, then compare the cheapest providers with Monito's live comparison tool below 👇
Compare now to find the cheapest way to transfer money internationally:
FAQ About the Cheapest Way To Send Money Internationally
💵 What's the cheapest way to send money abroad?

The cheapest way to send money abroad depends on the country you're sending money from and to, the amount, payment method and pick-up option. Here at Monito, we're dedicated to helping you search for the fastest, cheapest and best way to send money or transfer currency internationally. We know that the world of global payments, currency providers, banks, and other services can be confusing. Fear not! We're here to give you simple, straightforward, and honest answers to help you get the most value out of your international transfers.

🌎 What's the cheapest way to send money overseas?

In almost every case, the cheapest way to transfer money internationally is to use a specialist money transfer service. They provide much more competitive rates, fees, and commissions than banks or PayPal, meaning your recipient will receive more money. But finding out which money transfer service is the cheapest for a given transfer is a complicated task and will differ greatly depending on your needs. Hopefully, you'll learn below great tips on how to find the cheapest way to send money abroad. or you can directly use Monito's live comparison tool to find the cheapest money transfer service for your transfer.

🧾 How much can I save by finding a cheap provider?

According to the World Bank, some people are paying as much as 6% to 8% of the total value of an international money transfer in fees. That could be as much as £60 to £80 on a £1,000 transfer! Across the board, sending money through your bank is the most expensive option because bank fees are bonkers--according to the World Bank, the average cost to send money via traditional banks costs 10.5% per transfer. We carried out an independent review to see how much we could save people when making international money transfers. The findings were startling — using the cheapest money transfer service compared on Monito.com would only cost 1.2%, on average. That means a £1,000 transfer could cost as little as £11 in fees, a saving of over £50!

📱 Why should I use a specialized currency provider?

We recommend using a specialist currency provider to send money for several reasons:

You will get a much better exchange rate than from your bank.
You will generally pay fewer, lower fees.
Transfers are normally completed very quickly and you will have a lot of options when it comes to funding your transfer and/or receiving money on the other side.
Their only do international money transfers, in comparison to banks that do a million things. This means that they value you as a customer and will focus their energy on solving your problems.
You will get personal customer service.

We have extensive reviews of all the popular money transfer services, and you can find the best deal for you right here.

💵 How can I pay for money transfers?

There are a few ways to fund your money transfer:

Via a bank draft or bank transfer.
By using a debit or credit card (paying by credit card often attracts an additional fee).
Paying money to a brick-and-mortar agency face-to-face.

📥 How can others receive money from me?

Recipients have several options for receiving money once you've sent it to them. They can:

Have it deposited directly into a bank account.
Collect cash from a local agent.
You can top-up a mobile wallet or buy airtime.
In some cases, have the money delivered to your recipient's home.

💸 What fees do I pay when sending money internationally?

There are several fees you need to be aware of if you're sending money overseas:

Fixed transfer fees — some providers (especially banks) charge a fixed fee for sending money.
Exchange rates — the most common type of fee is where the exchange rate you get from a provider isn't as good as the baseline, mid-market rate. This is how most specialist currency providers work.
Commission — some providers also charge a commission fee based on the total value of the international money transfer.
Credit card fees — sometimes you will also need to pay additional fees if you are funding an international money transfer with a credit card.
Receiving bank fees — in some cases, the receiving bank will charge a fee to accept the money into the account.

Here at Monito, we show you what your money transfer fees will be upfront.  In some specific cases, we will inform you that your bank may charge additional fees for international transactions that are impossible to estimate for all cases.

💱 Can you tell me more about currency exchange fees?

Yes. Every time you transfer money from one country or currency to another, the difference between the mid-market exchange rate (also known as the interbank or baseline rate) and the rate a provider offers you is the currency exchange fee.

For example, the mid-market rate to transfer dollars to euros is 0.9176.
If you are sending 10,000 dollars, the recipient would get 9,176 euros at the mid-market rate.
A currency provider gives you a rate of 0.9038 to transfer dollars to euros.
The recipient would get 9,038 euros, a difference of 138 euros or 150 dollars (1.5%).
That difference is the exchange rate fee.

The exchange rate fee is how most money transfer services make their money.

✅ Is it easy to use a specialized money transfer service?

Yes. Setting up an account takes just a few minutes and you can complete the process entirely online. Once that's done, you can choose and fund your transfer very quickly. The process normally works as follows:

Set up an account with the provider — they will need your name, address, contact details, bank details, and proof of identification.
Decide the currencies that you want to exchange money between.
Review the applied exchange rate and fees.
Provide details of the sender and receiver of the funds.
Send money to the currency provider via bank transfer, debit card, or credit card.
The money transfer service converts the money and transfers it to the recipient.

🏦 Why shouldn't I use my bank to send money overseas?

Although a bank may be a convenient option, their fees are among the highest, and exchange rates are among the poorest. For example, fees to send money can range between USD 20 to USD 50, and exchange rates are typically 2% to 3% worse than baseline, mid-market rates. You will end up paying much more in exchange rates and fees if you use a bank for currency transfers. In addition, banks a not transparent. In many cases, they won't tell you the exchange rate that will be applied to exchange your money. Not convenient at all!

📲 Why shouldn't I use PayPal to send money overseas?

Many people do use PayPal to transfer money internationally to family and friends. Unfortunately, of all the options we looked at, PayPal is by far the most expensive way to transfer money internationally. A combination of very poor exchange rates, add-on commissions, and other fees means you could spend as much as 7% to 10% of what you're sending in their fees. It just doesn't make sense.

⏱ How long does it take to send money overseas?

If you're using a specialist currency provider, transfers normally take between one and three business days. They may occasionally take longer, but this is rare.

🔎 What does it mean to send money internationally?

Simply put, it means transferring money from one country and currency to another. For example, if you're living and working in the US and want to send money to India, you'd use a money transfer service to convert money from US dollars to Indian rupees and transfer the money to India in cash or as a deposit to a bank account for example.

💷 Why might I want to send money overseas?

People have lots of reasons for transferring money internationally. You might have moved to another country and want to send money back home. You might be a business sourcing goods from another region. Perhaps you're making investments or buying property overseas. The reasons for transferring money are almost as numerous as the people making transfers!
Why You Can Trust Monito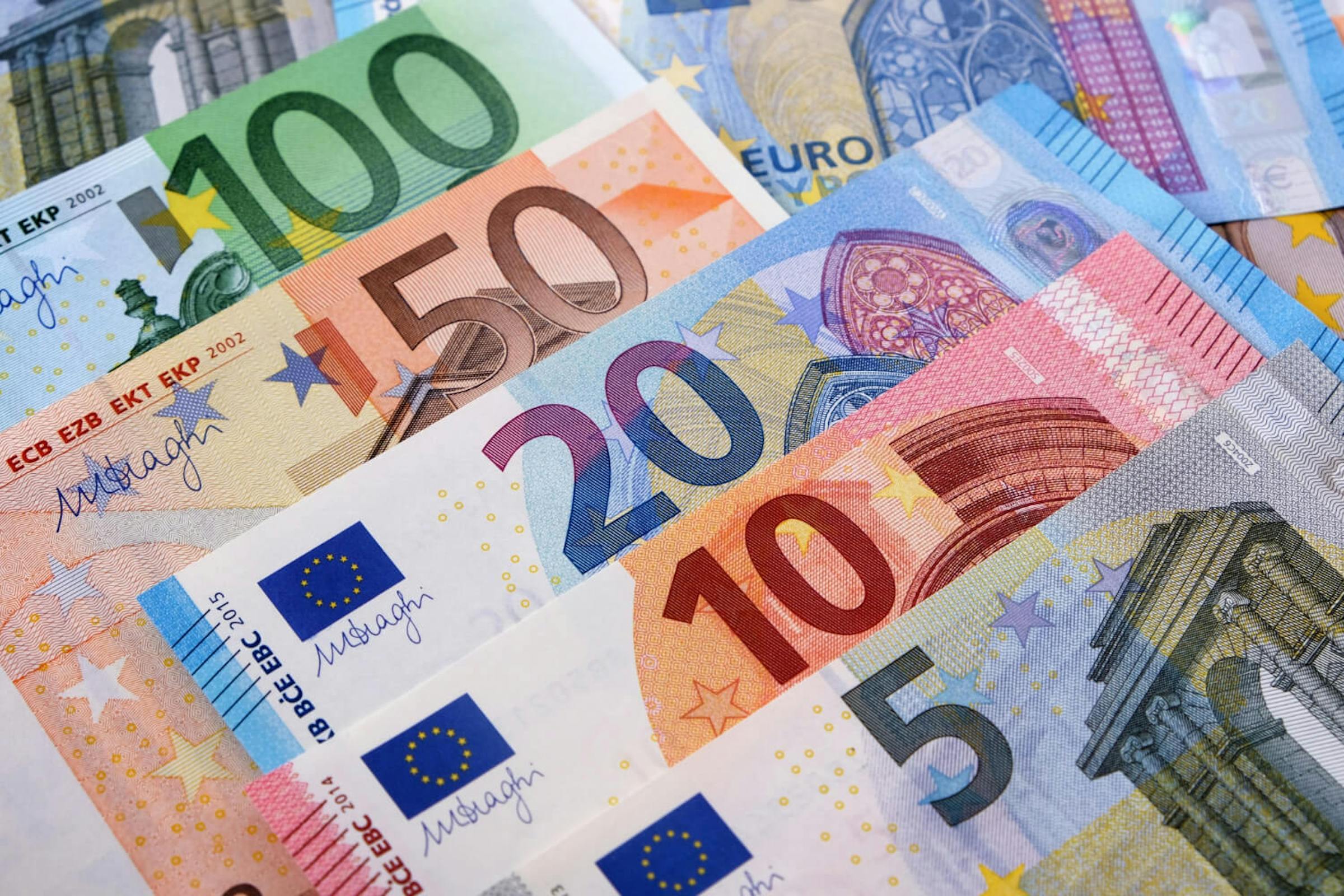 Our recommendations are built on rock-solid experience.
We've reviewed 50+ money transfer providers
We've made 100+ test transfers
Our writers have been testing providers since 2013
Learn more about us
Need to Recharge a Mobile Phone Abroad? 📲
Why Trust Monito?
You're probably all too familiar with the often outrageous cost of sending money abroad. After facing this frustration themselves back in 2013, co-founders François, Laurent, and Pascal launched a real-time comparison engine to compare the best money transfer services across the globe. Today, Monito's award-winning comparisons, reviews, and guides are trusted by around 8 million people each year and our recommendations are backed by millions of pricing data points and dozens of expert tests — all allowing you to make the savviest decisions with confidence.
Learn More About Monito
Monito is trusted by 15+ million users across the globe.

Monito's experts spend hours researching and testing services so that you don't have to.

Our recommendations are always unbiased and independent.