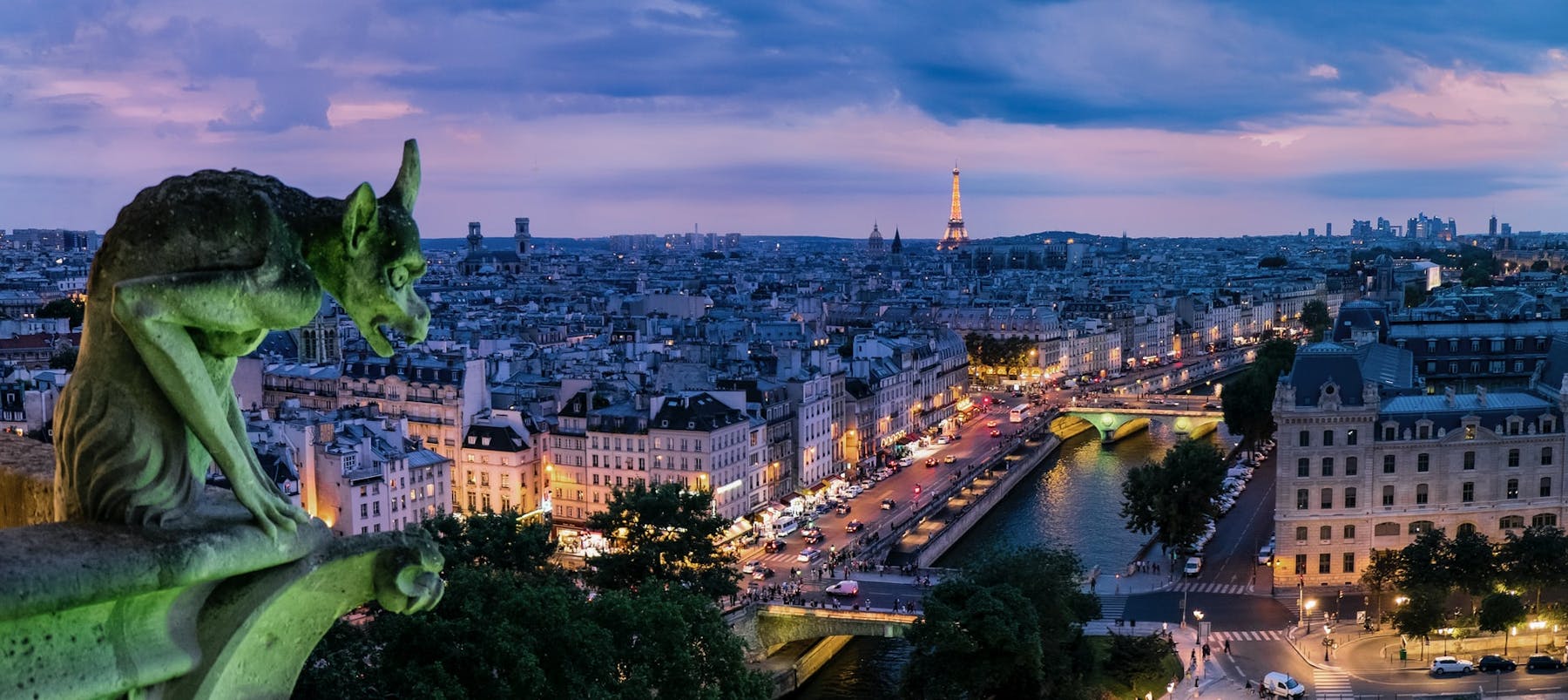 Europe's Best Online Banks in 2022: Fees, Exchange Rates, Usability, Features, and More
By offering low fees, easy application, and convenient web and mobile apps, online banks have risen rapidly in prominence across the EU in recent years, going even so far so to challenge traditional banks for a new tech-savvy generation of customers.
In 2022 — as both the popularity and the market share of Europe's online banks continues to rise — you might find yourself wondering which one of the many options available offers the best all-round service to suit your needs. In this guide, we whittle down the top online banks in the EU/EEA fintech scene to the major contenders and explore which one might make sense for you.
Monito's Recommendation
Among the cheapest banking options available to EU residents, N26 shines when it comes to fee-free everyday use and we recommend the bank if you're looking for a smart, digital-only alternative to traditional banks in Europe (especially if you don't withdraw frequently at the ATM).
How Monito Scores Online Banks
To determine which online banks scored better than others within the EU/EEA market, we used a consumer-first framework to analyse several key factors. To begin with, we weighed a number of concrete metrics relating to factors such as fees and rates, ease of use, credibility, service and coverage, transparency, and customer satisfaction to piece together a reliable all-round picture of which top digital banks offer the savviest solutions to EU residents.
Next, we explored these results and presented our findings in the form of a series of key takeaways that we believe you should know about the three digital banks ranked highest.
While we ranked these online banks on an overall list, bear in mind that this list does not mean that our choice for the EU's best digital bank is necessarily the best choice for you. As you'll see, each online bank comes with its own unique set of pros and cons that may impact its overall relevance to you.
Furthermore, in our definition of "online bank," we only considered the following:
Digital banks that are widely admissible across all or most EU/EEA countries and not just in specific countries.
Online-first banks and not traditional legacy banks that have merely pivoted to digital banking in recent years while still maintaining an extensive brick-and-mortar infrastructure.
So, without further ado, let's go through our rankings for the top online banks in Europe in 2022 —
N26 — Best Free Current Account
Arguably the best-known mobile bank, N26 is a widely-used and much-loved German online bank with around seven million customers across the EU. N26 is also partnered with Wise's money transfer service, allowing in-app international money transfers at some of the best exchange rates on the market.
A fully licensed and regulated bank in Germany and across the EU, N26 is an excellent option all around. Here's what our experts find particularly interesting about its free account and its product in general:
Integrated with Wise for international money transfers;
A secure current account with a licensed bank;
Instant transfers to most other SEPA bank accounts;
The standard plan is practically free for everyday use.
On the other hand, a few drawbacks of N26 include its rather expensive foreign currency withdrawals and a lack of standard banking services that some may be looking for:
A 1.70% fee for foreign currency ATM withdrawals;
No interest, loans, joint account, or multi-currency functionality;
Upgrade needed for unlimited, fee-free cash withdrawals.
N26 offers several paid accounts and one free account, 'N26 Standard', which in our opinion is a very capable and complete online banking package in and of itself (especially considering it doesn't cost a cent in monthly fees). 'N26 Standard' is a fully-fledged current account available online and in the N26 app. It allows mobile payments and includes a transparent debit Mastercard which arrives with no delivery fee.
While very cheap, there are some costs to consider when using the 'N26 Standard' account. For example, the account is free up to three ATM withdrawals per month in the Eurozone, after which it costs €2 per withdrawal. And, as mentioned above, cash withdrawals at ATMs outside the Eurozone (e.g. Switzerland, Norway, UK, US, etc.) come with a fairly steep 1.70% commission on the total amount withdrawn.
Upgrading plans with N26 can cost you between €16.90 and €16.90 and will bring you benefits such as comprehensive insurance, spending statistics, and preferential customer support. However, the core banking features of N26 are all available on the free account, and in our opinion, this account should give you everything you're looking for if free basic banking services are what you're after.
Revolut — Best All-Rounder
A major name in the digital banking sphere, Revolut has stood at the forefront of Europe's low-cost online financial services sector in recent years. With over 12 million users, the London-based fintech is not only available in the EU and EEA but across the world, including the UK, Australia, Canada, Singapore, Switzerland, Japan, and the US.
What stands out about Revolut, in our opinion, is the sheer scope of its services — most of which come at a low or no cost. Here are some highlights:
An extensive range of bank-like and multi-currency options;
Debit card is well-priced for international spending;
Includes investment functionality;
Slick mobile app with many features;
Foreign transactions up to £1,000 (or equivalent) exempt from FX fees.
Revolut does come with the following drawbacks, however:
Access to some interesting perks is restricted to 'Standard' users;
Many foreign currency transactions incur a fee;
Higher currency conversion costs on weekends.
Revolut is a fully-fledged bank (licensed by the Bank of Lithuania and offering deposit insurance and products such as loans and credit cards) in parts of the EU/EEA, including France, Italy, Portugal, Estonia, Greece, Latvia, Romania, and a few others. If you live in another EU country though, as of November 2021, Revolut carries only an e-money institution license, meaning it doesn't offer deposit insurance.
However, whether you choose Revolut or Revolut Bank, the platform offers a range of financial services typical of traditional banks, making it an attractive alternative to high-street banks due to its unique ability to offer low fees and impressive scope of service.
Opening up a 'Standard' account with Revolut is completely free, but the delivery of the first debit card will set you back around €5. While ATM withdrawals are also free, a 2% fee (at a minimum of €1) will be charged on all withdrawals after the first €200 or five withdrawals every month. What's more, transferring money to other Revolut users is not only free but instant. This makes the service a reliable choice if those you most frequently send money are also Revolut users themselves.
In addition, Revolut offers low fees on international money transfers, leaving the service an attractive choice for those who send money across borders frequently. They charge no exchange rate margins on weekdays, with users only subject to a flat 0.50% fee on all transfers sent abroad. However, Be aware that Revolut charges twice the fee for international money transfers made on weekends — bumping the fee to 1% on Saturdays and Sundays.
Here's a full overview of Revolut's different account offerings:
Standard: With zero up-front costs, the Standard option offers a digital current account (with a Lithuanian IBAN) with no monthly fee and a free debit card. ATM withdrawals are free up to five withdrawals or €200 per month (whichever comes first). After that, it costs 2% of the value of the ATM withdrawal.
Plus: Plus accounts cost €2.99 per month, including a debit card. ATM withdrawals are free of charge up to €200 per month, after which a 2% fee applies. 
Premium: Premium accounts cost €7.99 per month, including a debit card, and there are no fees for ATM withdrawals up to €400 per month. After that, it costs 2% of the value of the ATM withdrawal.
Metal: Metal accounts cost €13.99 per month, including a debit card. ATM withdrawals up to €800 per month are free, and after that, it costs 2% of the value of the ATM withdrawal.
In the end, Revolut is among the best bank-like products currently available on the market and provides a capable spending option next to a main bank account. It is ideal if you'd like to cut down on the high fees associated with basic banking services at high-street banks and is particularly well-suited for travelling abroad, especially if you plan to spend less than £1,000 (or equivalent) and do most of your spending on weekdays. It's for all these reasons that we rate Revolut as the best all-rounder online bank in the EU.
Bunq — Best Paid Current Account
Dutch neobank bunq doesn't really lift a candle to some of the other contenders on this list in terms of affordability. That's because bunq doesn't offer a free account, and many of its services come with additional fees. However, for those who don't mind paying higher fees every month for an online bank account, then bunq comes packed with many interesting features and perks to take advantage of.
Despite being a costlier option than most, bunq is still quite a bit cheaper than most legacy banks and offers a unique product that deserves attention. A few aspects we found noteworthy include:
The choice between a Spanish, German, French, or Dutch IBAN;
Partnered with Wise for international money transfers;
A licensed bank in the Netherlands;
Notifications and sub-accounts to manage spending;
Built-in savings with interest.
On the other hand, bunq comes with several drawbacks which pretty much entirely concern its affordability and value:
No free plan is available;
Climate contribution on 'Easy Green' plan is usually not worth it;
Relatively expensive premium tiers;
ATM withdrawals are pricey on all plans.
Available in most EU/EEA countries, bunq offers three different bank account types priced between €2.99 and €17.99 per month. Following a major pricing update in 2021, bunq went from being one of the cheapest neobanks for overseas spending to one of the most expensive. On bunq's most affordable plan, card spending in foreign currencies while abroad incurs a 1.5% commission on the transaction amount as well as a 0.5% network fee, while on the two more premium plans, the 1.5% commission is waived for cashless payments abroad, but the 0.5% network fee remains.
Cash withdrawals are also rather pricey at bunq, regardless of the plan. On the cheapest 'Easy Bank' plan, not only does the €0.99 per withdrawal fee apply for the first four withdrawals per month (after which the fee bumps up to €2.99 per withdrawal), but these come in addition to the 1.5% commission and 0.5% network fee for foreign currency withdrawals. This means that for a $1,000 withdrawal in the US, you'd pay 2.1% in fees, which is comparable to the fees charged by traditional banks.
Despite the pricing update, whether you're an expat, a frequent traveller, or a digital nomad, you'll find bunq to still be, on average, a cheaper option for overseas spending than traditional banks, though, although not quite as cheap as come of its major alternatives such as N26, Nuri, and Revolut.
Bunq accounts break down into three tiers as follows:
Easy Bank: A low-cost current account with a German, French, Spanish, or Dutch IBAN that comes with a debit Mastercard and money transfer capabilities. The account costs €2.99 per month.
Easy Money: An account with added features and functionalities, including spending statistics, four free ATM withdrawals per month, budgeting features, unique deals, a metal debit card, and bookkeeping software. The account costs €8.99 per month.
Easy Green: The premium tier, Easy Green's unique feature allows users to track the progress of the reforestation initiative already linked to other tiers (i.e. a tree planted for every €100 spent). Costing €17.99 per month, we've found in our bunq review that this initiative is not worth it for most users.
Because of the costs involved, we think bunq isn't suitable for all kinds of users, especially those looking to cut back on expenses or those who aren't necessarily looking for an eco-friendly solution in their bank. However, suppose you live in Spain, France, Germany or the Netherlands and want an IBAN for one of these countries (and especially if you don't mind paying the €2.99 per month fee for the perks that bunq has to offer). In that case, we'd recommend bunq's 'Easy Bank' plan, which provides an interesting paid online bank account that will probably give you everything you're looking for and more.
Vivid Money — Best Cashback
A partner of German bank Solarisbank AG, Vivid Money isn't a bank in and of itself but a fintech company offering a digital account and card. By combining a checking account with cashback features, Vivid Money users can save up to 25% on everyday purchases and easily refinance the account management fees of €9.90 per month that comes with the premium tier (although there is a free tier too offering less cashback).
Vivid Money is truly a one-of-a-kind online banking platform that offers a product so unique that we hesitate to compare it directly to some of the other providers explored in this article. A few of the highlights include:
Lucrative cashback on payments;
Free payments at home and abroad;
The first €200 withdrawn per month is free worldwide;
Handy in-app tools (e.g. investment, bill splitting, etc.);
Up to 15 free sub-accounts in up to 100 different currencies;
Free metal Visa debit card.
However, Vivid Money might cause you frustration for any one of the following two reasons:
No phone support;
No international transfers or cash deposits.
An ideal banking option for those looking for fruitful cashback, Vivid Money's premium plan 'Vivid Prime' provides the best cashback program we've seen from any online account in the EU. However, although it offers significantly less cashback, we also highly recommend Vivid Money's free account. This plan comes with a free metal debit card that can be used for payments worldwide free of charge and allows fee-free cash withdrawals of up to €200 per month. This makes Vivid one of the most interesting and attractive European neobanks on the market.
As mentioned, the main difference between the paid and free variant lies in the type of cashback program. The free Vivid account, 'Vivid Standard', is limited to €20 cashback per month via the so-called Champions program – a loyalty program for various establishments. In 'Vivid Prime', users receive up to €100 cashback per month for shopping at popular retailers, cafes, restaurants, and many other institutions.
Ultimately, new users need to decide for themselves which Vivid account best suits them best. In short, however, we see Vivid as one of the best neobanks on the EU/EEA market — both in its free and paid variants.
Tomorrow — Best for Sustainability
Tomorrow is a fintech company affiliated with German bank Solarisbank striving for positive impact and claiming to put sustainability before profit. Customers can choose between three sustainable current accounts, both of which come with a Visa debit card.
Tomorrow offers the following interesting functionality and features to users:
Customer money is invested in sustainable projects;
Good checking account for everyday use;
Attractive pricing for foreign currency transactions;
Interesting perks, including community pockets and Tomorrow Funds;
Stylish debit card in an artistic design.
On the other hand, we didn't like these aspects in our review:
Starts at €3 per month in account management fees;
Cash withdrawals can be pricey;
Missing cash deposits, international transfers and other core features.
All three of Tomorrow's paid account models (which range from €3 to €15 per month) create sustainable investments. This is achieved using transaction costs and user deposits, which are partly invested in projects such as afforestation, sustainable energy production, or drinking water purification in poorer regions of the world.
Even with Tomorrow's base account, the CO2 footprint of the account holder is compensated, and with its premium 'Zero' account, the package comes with a debit card made of wood, which is a unique perk that allows your card to stand out visually from the rest.
Aside from its focus on sustainability, Tomorrow also has a lot to offer functionally. The platform enables free payments worldwide and offers currency conversion at the mid-market exchange rate with both account models. Cash withdrawals abroad on the free account cost 1.5% of the withdrawal amount.
We are particularly interested in the fact that Tomorrow offers an excellent user experience despite its sustainable approach and stands out with attractive fees for use at home and abroad. Thus, you won't have to compromise when receiving a sustainable current account with excellent functionality and low transaction costs.
Nuri — Best For Crypto
Nuri is a neobank created to merge blockchain and banking to enable a "New Reality Banking". To this end, Nuri's primary focus is neither on its crypto trading platform nor its debit card per se, but on combining cryptocurrencies (e.g Bitcoin, Ethereum, etc.) and fiat currencies (e.g. the Euro, US dollar, British pound, etc.) into a single, durable solution.
We were particularly impressed by the following aspects of Nuri's product:
One of the EU's cheapest neobanks, with zero fees for top-ups, withdrawals, and card spending at home and abroad;
Comes with a German IBAN;
Account opening is fast and straightforward.
On the other hand, some users might not enjoy the following aspects of Nuri:
No bill splitting functionality;
Card spend isn't integrated with Apple Pay or Google Pay;
No joint account, overdraft, or interest on Euro balances'
Customer service is reachable only by email.
The Nuri account is a completely normal bank account, functionally on par with checking accounts at other EU banks. This is because Nuri's accounts are covered and administered by Solarisbank AG, a German bank that's based in Berlin and regulated in the EU alongside a full banking license. This means that the Euro is the only account currency at Nuri by default. Deposits denominated in Euros are guaranteed of up to a value of €100,000 — a fact that we find particularly favourable about Nuri's digital account.
Alongside the Euro, cryptocurrencies are also available with Nuri — but only as an optional additional feature. In the app, users have the option of exchanging their Euro balance for Ethereum and Bitcoin, allowing an interesting balance between crypto speculation on the one hand, and everyday spending on the other.
Because of its exceedingly low fees, we recommend Nuri as the ideal spending and saving app if you live in the EEA and are looking to optimize your savings, or if you simply travel abroad frequently. The Nuri current account is completely free of charge and can also be used worldwide without paying a dime, meaning there's no difference whether you make payments domestically or abroad. However, if you're looking for flexible top-up options and in-app international transfers, Nuri falls short, and we recommend one of the other options on this list instead.
The Best EU Online Banks Compared
To wrap things up, let's take a look at how the product, service, and pricing of a few of the online banks we explored compare to one another in the EU/EEA. We've chosen to compare the standard plan of Vivid Money, Tomorrow, bunq, Nuri, and N26 because of their similar all-round product offerings:
| | | | | | |
| --- | --- | --- | --- | --- | --- |
| | | | | | |
| | | | | | |
| Account | Standard | Standard | - | Free | Easy Bank |
| Monthly Fee | €0.00 | €0.00 | €0.00 | €0.00 | €2.99 |
| Intl. Withdrawal Fee | 1.70% | 3.00% (after €200 p/m) | 0.00% | 1.50% | 1.50% + €0.99 |
| Intl. Payment Fee | 0.00% | 0.00% | 0.00% | 0.00% | 1.50% |
| Intl.Transfer Fee | 0.35%-2.85%¹ | N/A | N/A | N/A | 0.35%-2.85%¹ |
| Card Delivery Fee² | €0.00 | €0.00 | €0.00 | €0.00 | €0.00 |
| Contactless | ✔ | ✔ | ✔ | ✔ | ✔ |
| Google Pay | ✔ | ✔ | ✘ | ✔ | ✔ |
| Apple Pay | ✔ | ✔ | ✘ | ✔ | ✔ |
| 3D Secure | ✔ | ✔ | ✔ | ✔ | ✔ |
| Deposit Options | SEPA transfer, cash, debit/credit card | SEPA transfer, debit/credit card | SEPA transfer, crypto | SEPA transfer | SEPAtransfer, cash³, debit/credit card |
| Overdraft | ✔ | ✘ | ✘ | ✘ | ✘ |
| Platforms | Mobile, internet banking | Mobile | Mobile, internet banking | Mobile | Mobile, internet banking |
| Deposit Insurance | €100,000 | €100,000 | €100,000 | €100,000 | €100,000 |
| No. of Customers | 7 million | 100,000+ | 250,000+ | Approx. 70,000 | Approx. 150,000 |
| Trustpilot | 3.7/5 (16K Reviews) | 4.4/5 (2.5K Reviews) | 3.4/5 (1.5K Reviews) | 3.9/5 (200 Reviews) | 3.1/5 (2.5K Reviews) |
| Customer Service | Email, live chat | Email | Email | Email, live chat, telephone | Email, live chat |
| | Go to N26 | Go to Vivid | Go to Nuri | Go to Tomorrow | Go to bunq |
Frequently Asked Questions About Online Banks in the EU
Are online banks safe? 🔐

Yes, in the EU/EEA, online banks are indeed safe and secure financial institutions. Not only are they duly authorised and regulated by the central banks in their respective countries of origin, but European online banks offer deposit protection to their customers in accordance with EU guidelines, meaning that, in most cases, 100% of funds will be reimbursed in the event of bankruptcy.

Are online banks considered non-banks? 🏛

Yes and no. Strictly speaking, an 'online bank' is an up-and-coming financial institution that places digital solutions at the forefront of its product and service offerings. Therefore, an online bank can still, by all means, be a registered and regulated bank, as is the case with N26. However, most online banks are indeed non-banks and inhabit a regulatory 'grey zone' between being fully-fledged banks and financial technology companies.

Are online banks regulated? 👨‍⚖️

Yes, online banks are regulated by the same laws and regulations that govern all other financial services providers in the EU/EEA, namely authorization and oversight by the central banks of their respective countries and adherence to the financial compensation guidelines.

How do online banks make money? 💰

Like legacy high-street banks, online banks make money from personal clients through service fees associated with opening, maintaining, and utilizing an account and various features. However, for a number of reasons including the fact that most online banks do not maintain offices, online banks are able to reduce their pricing to outcompete traditional banks at the price point.
Why Trust Monito?
You're probably all too familiar with the often outrageous cost of sending money abroad. After facing this frustration themselves back in 2013, co-founders François, Laurent, and Pascal launched a real-time comparison engine to compare the best money transfer services across the globe. Today, Monito's award-winning comparisons, reviews, and guides are trusted by around 8 million people each year and our recommendations are backed by millions of pricing data points and dozens of expert tests — all allowing you to make the savviest decisions with confidence.
Learn More About Monito
Monito is Trusted by 15+ Millions Users across the globe.

Monito's experts spend hours researching and testing services so that you don't have to.

Our recommendations are always unbiased and independent.