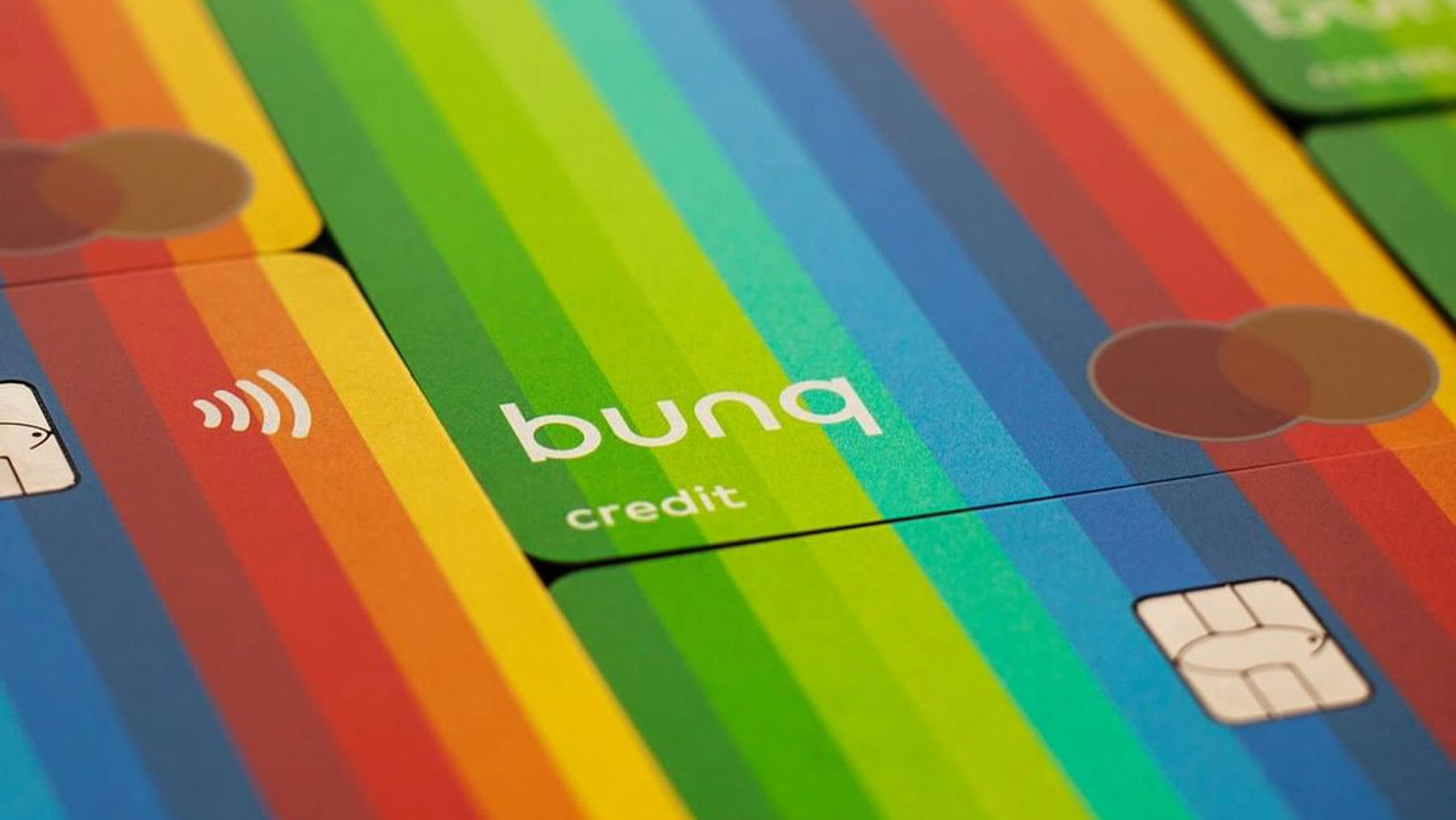 Bunq Review: Fees, Travel Card, Usability, and Monito's Verdict
Branding itself as the "Bank of the Free", bunq is an average neobank (7.1/10) that's sometimes recommended by Monito's experts. Striving toward a new vision for the banking world, this Amsterdam-based digital bank aims to contribute to climate change by offering users the opportunity to cut back on CO2 while doing their everyday spending and offers a highly secure and top-notch product (9/10). However, bunq isn't always a savvy option in terms of fees and costs (6.5/10), with a large number of fees and costs to bear in mind. What's more, bunq also stands out with many other functions and innovations (6.7/10), which we'll explore later.
Although most users are only interested in its Easy Bank account, in our opinion, all of bunq's account types offer exciting alternatives to other neobanks such as N26 and Revolut. In this article, you'll find out exactly what this bold new banking option has to offer and what experiences other users have had with it.
What Monito Likes About Bunq
Innovative features and services;
Partnered with Wise, a much-loved, low-cost money transfer service;
Notifications, sub-accounts, and other features that make it easy to manage spending;
Built-in savings with interest.
What Monito Dislikes About Bunq
No free plan is available;
Climate contribution on Easy Green plan is usually not worth the cost;
Relatively expensive premium tiers;
Only available in a limited number of countries.
Monito's Recommendation
Bunq is particularly worthwhile for people with an international lifestyle as it allows easy and low-cost spending and transfers overseas. As such, if you live in Spain, France, Germany or the Netherlands and want an IBAN for one of these countries (and especially if you don't mind paying the €2.99 per month fee for the perks that bunq has to offer), then we'd recommend bunq's Easy Bank plan as the account for you. On the other hand, if you live in another country and don't mind paying upwards of €8.99 for an extensive range of additional perks, then bunq's premium accounts might make more sense for you. However, all told, bunq is far from the cheapest digital banking option available in the EU/EEA, and if you're looking to skip monthly account management fees altogether, compare alternatives below instead:
| | |
| --- | --- |
| Deposit Amount | Up to €100.00 free of charge, 2.50% thereafter |
| Card | Mastercard credit, Mastercard debit |
| Payment Fees | Free of charge worldwide |
| Withdrawal Fees | €0.00 - €2.99 (depending on tier and frequency) |
| Account Management Fee | €2.99 to €17.99 |
| Monthly Payment Required? | No |
| Available Currencies | Euros |
| Number of Customers | 2 mln (11/21) |
| TrustPilot Score | 3.3/5 |
| Number of Reviews | Approx. 2,800 |
Who Is Bunq For?
Bunq is available in most EU/EEA countries. As of 2021, residents of the Netherlands, Germany, Austria, Italy, Spain, France, Belgium, Ireland, Bulgaria, Croatia, Cyprus, Czechia, Denmark, Estonia, Finland, Greece, Hungary, Latvia, Lithuania, Luxembourg, Malta, Poland, Portugal, Romainia, Slovakia, Slovenia, Sweden, the UK, Norway, and Iceland are elibile to sign up for an account.
To improve the readability of this review, we capitalized the name of bunq as Bunq when it appears in headings and at the start of sentences. The bank's official name is written as the lower-case bunq.
Monito's reviews are trusted by 100,000+ readers every month.

We don't merely research. We probe and verify every statement.

Our recommendations are always unbiased and independent.

We only recommend what we'd recommend to our friends and families too.
How Monito Reviewed Bunq's Services
As with all services reviewed by Monito, bunq underwent a rigorous evaluation to assess the quality of its service. To begin with, our experts analysed several key criteria, including customer reviews, the percentage cost of various transaction types, top-up options, access to customer service, as well as business and legal metrics such as revenue, appropriate authorisation, and company size. As with all Monito Scores, bunq's score was peer-reviewed by at least one Monito expert.
Reviews are written independently by Monito's editors and recommendations given are our own. Services you sign up with using our links may earn us a commission.
Background check
Licensed as a bank by the Dutch National Bank across the EU, and all client deposits are insured.
Security & reliability
Accounts are fully secured using segregated user accounts and HTTPS and cards are 3-D Secure.
Company size
Over 2 million customers and nearly $19 million in annual revenue.
Transparent pricing
A full overview of pricing is easily accessible and provides all fees as per the regulator-standard fee schedule.
Is Bunq Safe?
In principle, you can safely assume that all services presented on Monito comply with the latest and best security standards, and bunq is no exception. The Dutch Neobank holds a full banking license from the European Central Bank's Banking Supervision and is therefore fully authorized to offer banking services throughout the EU.
The customer funds held with bunq are similarly secure and are guaranteed by the deposit insurance of the Dutch National Bank up to a total of €100,000 per account. What's more, there are also various high-class security functions in the bunq app, which, for example, allow you to block lost cards in seconds and only release them for certain transactions or countries.
In our opinion, bunq is even more secure than many conventional banks, and users should have no security concerns and can use bunq with a clear conscience.
Using the mobile app
Well-designed with interesting features, but some users have complained about greater focus on community rather than banking.
Managing the account
Many top up methods are supported, but the Easy Bank plan is limited in terms of multi-currency use.
Contacting support
A FAQ and live chat are available but, phone support and 24/7 service currently are not.
Making card payments
Contactless, online payments, Apple Pay, Google Pay, and social payments are all supported.
Bunq' Product & Service Quality
Offering three different bank account types priced between €2.99 and €17.99 per month, bunq's plans will probably look familiar to you if you've ever used other big-name neobanks such as Revolut and N26. For personal bank accounts, these three price tiers are as follow:
The Easy Bank account is priced at €2.99 per month, with one free physical card of your choice;
The Easy Money account is priced at €8.99 per month;
The Easy Green account is priced at €17.99 per month.
With a fee of €8.99 per month (similarly priced to Revolut Premium), the medium-tier Easy Money account is functionally similar to the more expensive Easy Green account, with the major difference being that with the latter, bunq will allow you to keep track of the reforestation impact of every €100.00 that you spend (an exclusive incentive available to Easy Green account holders that's only available on other tiers if the user is under 18 years of age). In effect, with bunq's Easy Green tier, this means that you can expect to be CO2-neutral within two years simply by going about your everyday spending.
What Does Bunq's 'Easy Bank' Account Have To Offer?
Unlike the pricier options mentioned above, bunq's Easy Bank account, which costs €2.99 on a month-to-month basis, comes in functionally a bit behind its more premium counterparts.
International money transfers and direct debits can be made or received using the Easy Bank account, for example, and only advanced spending statistics and environmental impact features are not supported. In addition, Easy Bank accounts incur a flat fee of €0.99 for the first five ATM withdrawals per month (as opposed to the first four per month being free with the other two tiers). What's more, topping up the account using a Visa or Mastercard will also incur fees.
All of this being said, however, the Easy Bank account does offer some functions that we've not yet seen at any other bank and is full of interesting features for international spending. This leaves the Easy Bank account to be quite versatile, even if it's not yet a full-fledged banking solution in our eyes. The top features include:
A Mastercard (or Maestro) credit card;
No payment fees worldwide (i.e. for contactless payments, Apple Pay, etc.);
A flat €0.99 withdrawal fee for ATM withdrawals in Europe;
Varied in-app features (e.g. travel assistant, reimbursement requests, etc.);
A dedicated IBAN from the Netherlands, Germany, Spain, or France.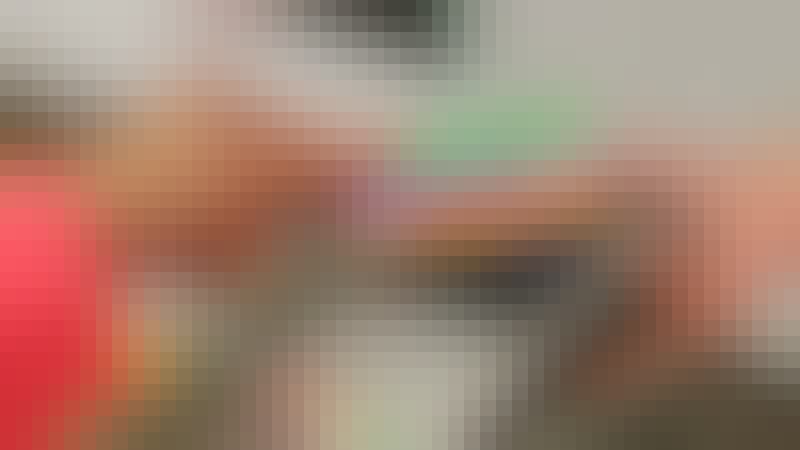 What Does Bunq's 'Easy Money' Account Have To Offer?
If you're willing to pay a larger monthly fee, you'll find bunq to be a bank that's functionally on par with all of the major established European banks.
Among the many exclusive advantages offered by the Easy Money and Easy Green accounts include a metal credit card and the ability to open up to 25 bank details, and an unlimited number of sub-accounts, all under the purview of your single main account. This will let you assign separate bank details to individual sub-accounts to receive money directly into them — a feature that N26's comparable 'Spaces' feature unfortunately lacks.
Account-holders can also create a bunq.me payment link that contains all of their relevant payment details. This will save you the hassle of having to search for your IBAN every time you expect a payment, allowing you to send a link to a friend to send them all the information they need.
As we'll find out later, users of bunq's two premium accounts are also entitled to a bevvy of premium features and perks when it comes to sending and spending money overseas.
All things considered, the large number of interesting and innovative premium features can come in very handy for many users — and in our opinion — these are what set bunq's premium tiers apart not only from other neobanks but from banks in general.
Bunq's 'Save CO2' Features — Not What They Seem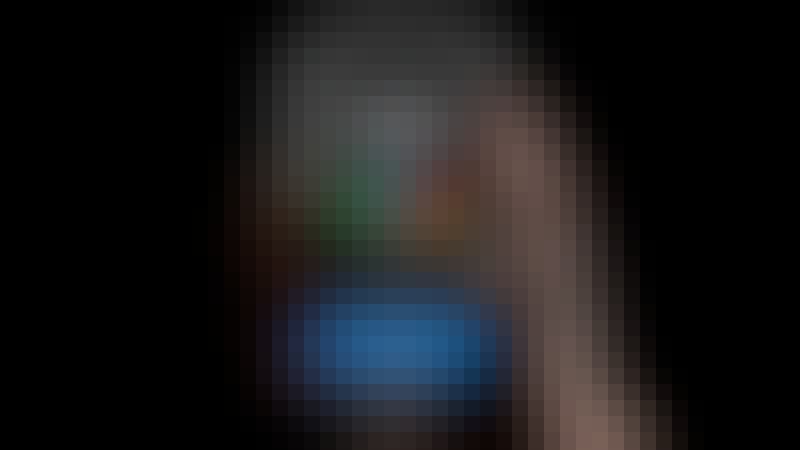 Although upgrading to bunq's premium Easy Green account doesn't get you many new features compared to those available on the feature-rich Easy Money plan (new features mostly include purchase protection and extended warranty on your metal card and a nifty receipt scanning feature), this €17.99 per month plan includes one bonus that stands out above the rest — planting a tree every time you spend €100 and tracking and sharing your progress with friends and family.
However, while this may sound impressive on the surface, let's take a closer look at how this works —
When members sign-up for a bunq account, the bank donates a part of the proceeds to the Eden Reforestation Project, which plants trees in Madagascar, Haiti, Nepal, Indonesia, Mozambique, and Kenya. According to the NGO, the average cost to plant a tree falls anywhere between US$0.10 (€0.08) and US$0.20 (€0.17) per tree.
Because the €2.99 starting price of a bunq account is not fully donated to the Eden Reforestation Project, we've found that the offer isn't worthwhile for most users, as only one tree is planted every €100.00 you spend with bunq. Looking at the €2.99 per month starting fee, this means that only €0.29 goes toward a tree. (If you were to donate this same amount directly to the Eden Reforestation Project, over 17 trees would be planted)!
'Easy Bank' vs Other Bunq Tiers
In our opinion, the many attractive functions that are included in bunq's two premium plans make them very much worthwhile, provided that you don't mind paying the fees, of course.
As such, if you're on the lookout for a full-fledged bank account, we recommend that you choose the Easy Bank account, as it will allow a solid breadth of financial services without being priced too high.
On the other hand, if you're looking to avoid monthly fees altogether and travel abroad often, then we recommend that you explore N26, whose free option we believe is just as good while offering a wider range of financial services for day-to-day banking.
Bunq App: What Does It Have To Offer?
Much of the innovation in bunq's product can be attributed to its versatile mobile app. Not only is its UI clear and visually appealing, but it's also functionally outstanding, allowing you to make use of state-of-the-art features. It's no wonder that the app performs very well on the Google Play Store, ranking 4 out of 5 stars from around 15 thousand reviews. The highlight's of bunq's apps are as follows:
Account opening in minutes: You can open and verify your bunq account in no time; all you'll need is the bunq app and a working smartphone!
Instant messages on all transactions: You'll always have an overview of transactions in your account so that no issue will go unnoticed.
Banking at a glance: The bunq app is visually appealing and clear, with the homepage allowing you to see all transactions and balances.
Refund requests: With the bunq app, you can request refunds immediately for declined payments, so you never have to wait for your money to be refunded automatically.
Create and manage groups: For dinner or holidays with your friends, you can collect and merge all expenses in the bunq app and see how much money your friends owe you at a glance.
Fees & Exchange Rates
6.5
ATM withdrawals
First five withdrawals per month cost €0.99 each, and then €2.99 after that.
Online spending
A 1.5% currency conversion cost plus a 0.5% network fee applies to foreign currency card spending online.
International spending
Foreign currency transactions (ATM and cashless payments) abroad cost around 2% of the transaction value.
Bunq's Fees and Exchange Rates
When travelling abroad and using your card in foreign countries, bunq is a versatile and low-cost option that tends to rank very well on our travel money comparison tools. This is because bunq generally uses the best possible exchange rate and, in most cases, does not charge any fees for foreign use, regardless of which country you may find yourself in.
Payments and Withdrawals Abroad
Following a major pricing update in 2021, bunq has gone from being one of the cheapest neobanks for overseas spending to one of the most expensive. On bunq's Easy Bank plan, card spending in foreign currencies while abroad incurs a 1.5% commission on the transaction amount as well as a 0.5% network fee. This is a major increase from the zero-fee cashless payments of the past (when only the Mastercard surcharge applied). On the Easy Money and Easy Green plans, the 1.5% commission is waived for cashless payments abroad, but the 0.5% network fee still applies.
Cash withdrawals are also rather pricey, regardless of the plan. Focusing on the Easy Bank plan (on which our Monito Score for bunq is based), not only does the €0.99 per withdrawal fee apply for the first four withdrawals per month (after which the fee bumps up to €2.99 per withdrawal) but these come in addition to the 1.5% commission and 0.5% network fee for foreign currency withdrawals. This means that for a $1,000 withdrawal in the US, you'd pay 2.1% in fees, which is comparable to the fees charged by traditional banks.
Despite the pricing update, whether you're an expat, a frequent traveller, or a digital nomad, you'll find bunq to still be, on average, a cheaper option for overseas spending than traditional banks though, although not quite as cheap as come of its major alternatives such as N26, Nuri, and Revolut.
International Money Transfers With Wise
For all bunq account holders, bunq offers very cheap international money transfers through its partnership with the much-loved London-based global money transfer giant Wise, however, only Easy Bank and Easy Green account holders have access to additional savings on exchange rates through the 'ZeroFX,' which, according to bunq, can reduce foreign currency card conversion costs by as much as 3%.
Regardless of your plan, bunq's integration with Wise lets you send international money transfers from the Euro to any one of 39 currencies around the globe at excellent fees. What's more, receiving a SEPA transfer in Euros into your account costs only €0.10 per transaction and receiving a wire transfer from abroad over the SWIFT network (i.e. outside of SEPA) will incur you fees of €5.00 (at least for amounts under €10,000 after which it steps up to €10 per receipt and €25 per receipt for inbound transfers over €100,000), all of which is quite cheap insofar as traditional banks go.
In-App Travel Assistant
A major feather in bunq's cap regarding international money transfers is the digital travel assistant that's built-in to the mobile app. This is a digital assistant, which is unique in its own right, offers you a live currency converter, as well as information about ATMs and many other tips and tricks aimed at travellers.
In our opinion, what's particularly noteworthy about this feature is that cards can be activated and blocked for a specific country at the push of a button. This means that you never have to worry again that losing your wallet abroad could lead to the loss of your entire travel budget.
Sending Money Abroad?
Whether you're using bunq or not, if you're planning to send money across borders, be sure to run a search on our free comparison engine to find the lowest-cost provider and best exchange rates in real-time.
Interest on Account Deposits
Bunq stands out among other neobanks in that it offers interest on deposits. With the MassInterest feature, all Easy Bank and Easy Green account holders receive interest at 0.09% interest per annum, up to a total account balance of €10,000.00. This is particularly noteworthy in the current period of low-interest rates, which has forced N26, Wise, and many other financial services providers around the globe to offer no interest or even to pay negative interest rates.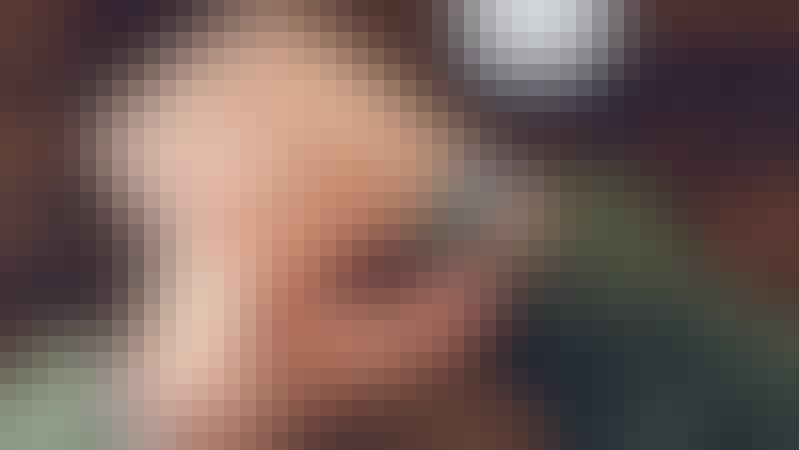 All of this is made possible by a transparent investment program in which account holders decide how available capital is used. In this way, bunq successfully combines the advantages of an interest account with the versatile advantages of a modern neobank — resulting in an impressive service tailored for everyday use!
What's more, the risk that customers face is also very low, as the European Security Fund guarantees all deposits up to €100,000.00.
How Does Bunq Compare To Alternatives?
In our opinion, bunq is particularly worthwhile for people with an international lifestyle as it allows easy and low-cost spending and transfers overseas. As such, if you're somebody who lives a digital life, and especially if you don't mind paying slightly more per month for the additional perks that bunq has to offer, then we'd highly recommend bunq as a banking partner for you. On the other hand, if you'd like to pay no monthly fees for an account and you don't mind having a debit card, then we'd recommend that you explore your options with Revolut or N26. To get a better picture of how these three neobanks compare with one another, take a look at the table below:
| | | | |
| --- | --- | --- | --- |
| | Bunq | Revolut | N26 |
| | | | |
| Cash Deposits | Bank transfer, credit/debit card, cash deposit | Bank transfer, credit/debit card | Cash (DE, IT, AT), bank transfer |
| Bank Account(s) | IBAN (NL/FR/DE) | US, IBAN (GB) | IBAN (DE) |
| Available Platforms | Mobile & web app | Mobile app only | Mobile & web app |
| Account Opening Fee | €0.00 | €0.00 | €0.00 |
| Debit Card Issuance Fee | €9.99 | €6.00 | €0.00 |
| Payment Cards | Mastercard | Mastercard | Mastercard, Maestro |
| Withdrawal Fees Abroad | €0.99 | €0.00 to €200.00 p/m, 2.00% thereafter | 1.70% (basic account) |
| Fees for International Transfers | - | €0.00 (from the 2nd monthly transfer €0.50) | 0.35% - 2.00% |
| Fees for Payments Abroad | €0.00 | €0.00 (up to €1000.00 p/m, 0.50% thereafter) | €0.00 |
| | Go to Bunq | Go to Revolut | Go to N26 |
Customer Satisfaction
6.3
Customer review score
Average Trustpilot rating of 3.3 out of 5 stars.
Number of positive reviews
Around 1,400 four- and five-star reviews.
Bunq Customer Reviews
Bunq is a comparatively young neobank that's only risen to prominence over the last several years. Since its inception, many customers have reacted largely negatively to the service, with bunq scoring a mediocre 3.3 out of 5 stars out of a total of nearly 3,000 reviews on the review platform Trustpilot.
Much of the bank's negative feedback has centred around its KYC processes. There are many reports of funds being regularly checked and accounts being temporarily frozen for certain.
On the other hand, the positive reviews are varied, with many customers praising the neobank's good travel card features. Many digital nomads have also voiced praise at bunq for giving them the option to handle all of their particular banking needs and conveniently.
The recurring themes among the pros and cons of bunq's reviews are as follows:
Bunq Pros
👍🏻 Very good travel card and international transfer perks;
👍🏻 Innovative functions in a single, simple app;
👍🏻 High-security standards;
👍🏻 Allowing full control over accounts;
👍🏻 Transparent pricing structures.
Bunq Cons
👎🏻 Limited number of country IBANs;
👎🏻 Support freezes customer funds.