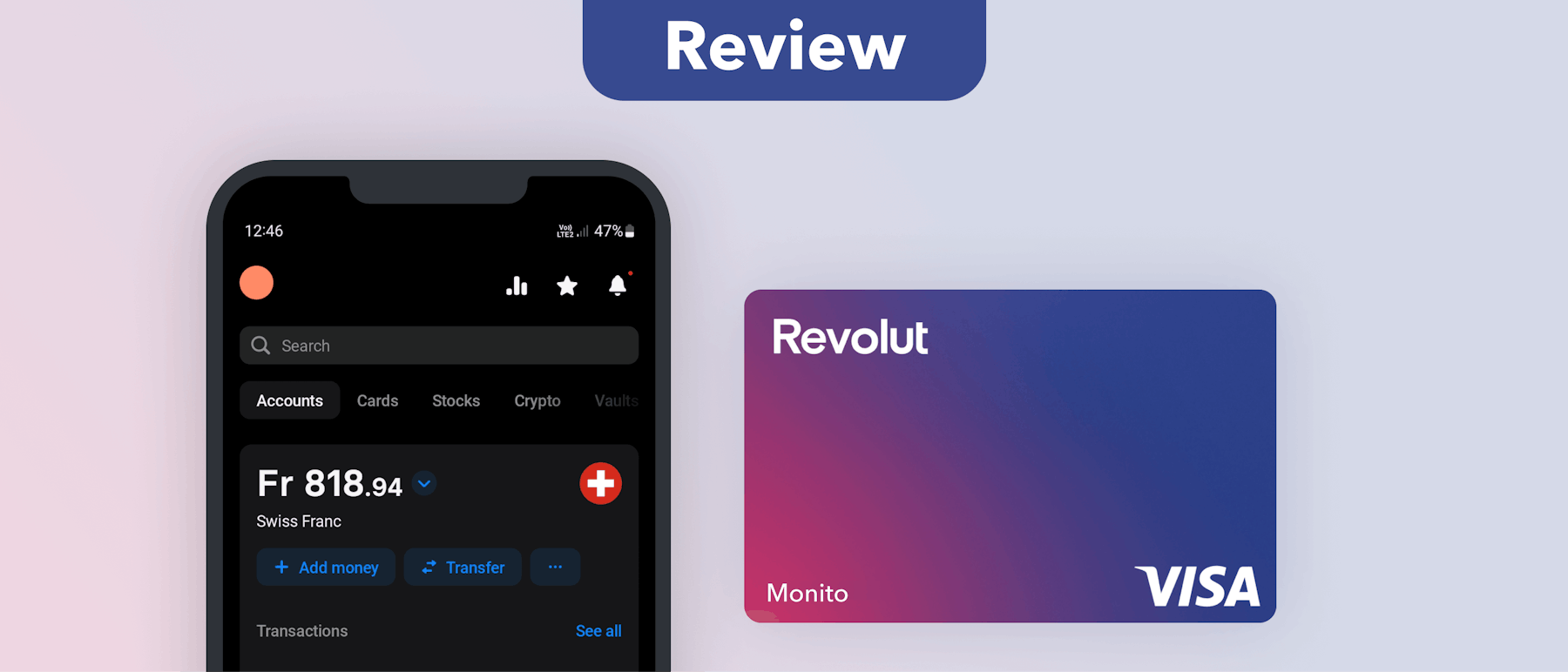 The Ultimate Revolut Review: Safety, Card, App, Fees and Monito's 2023 Verdict
Revolut offers an excellent card and currency account (8.6/10) recommended by Monito's experts, particularly for its savvy app UX and range of interesting account features (7.9/10), strong brand reputation (8.9/10), and phenomenal feedback from its user base (9.4/10). Similarly, Revolut's pricing is also reasonably cheap all-around (8.3/10), particularly for online and card spending.
What Monito Likes About Revolut
Extensive range of personal finance options,
Debit card is excellent for international spending,
Slick mobile app packed with features,

No fees on currency exchange up to £1,000/$1,200
What Monito Dislikes About Revolut
Lots of ads to upgrade the account for 'Standard' users,
Higher currency conversion costs on weekends.
Among the best personal finance products on the market, Revolut is an excellent spending option alongside your primary bank account. It is handy to keep costs down when spending in a foreign currency or outside your home country.
| | |
| --- | --- |
| 💳 Card Type | |
| ⬆ Top-up Options | Bank transfer, Debit/credit card |
| 💱 Currencies | |
| 👥 Customers Worldwide | |
| 💬 Languages | English, German, French 18 others |
| 📍 Headquarters | |
| 📃 Established | |
| 👥 Employees | |
For a limited time, Monito readers in the US can get up to $300 if they sign up with our exclusive link and set up a Direct Deposit to their Revolut account.
Where is Revolut Available?
Revolut cards and accounts are available to customers in the United Kingdom, the United States, the European Economic Area (EEA), Australia, Singapore, Switzerland, and Japan. This means you can open an account if you live in any of these countries. Alternatively, double-check if Revolut is available in your country in the list below:
The content in this page is intended for general information purposes only and does not constitute financial advice. If you have any questions about your personal circumstances, we recommend seeking professional and independent advice. Neither Revolut nor Monito are financial advisers.
How Monito Reviewed Revolut's Services
As with all services reviewed by Monito, Revolut underwent a rigorous evaluation to assess the quality of its service. To begin with, our experts analysed several key criteria, including customer reviews, the percentage cost of various transaction types, top-up options, access to customer service, as well as business and legal metrics such as revenue, appropriate authorisation, and company size. As with all Monito Scores, Revolut's score was peer-reviewed by at least one Monito expert.
Reviews are written independently by Monito's editors, and the recommendations given are our own. Services you sign up with using our links may earn us a commission. Learn more.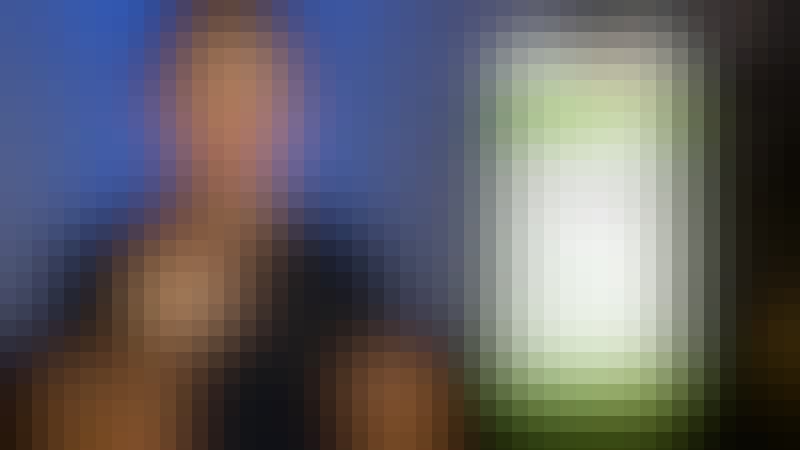 This review looks at Revolut's services holistically, emphasising its 'Standard' account. If you'd like to find out more about Revolut's paid plans and whether or not they might be worth it for you, take a look at Monito's dedicated reviews below:
Without further ado, let's jump into our review of Revolut:
Background check
Fully licensed and authorized in every country in which it does business.
Security & reliability
Segregated user accounts, HTTPS, 3-D Secure cards (issued by Mastercard or VISA).
Company size
28 million customers, 6,000 employees worldwide
Transparent pricing
Pricing is accessible, but it doesn't provide every fee found on the regulator-standard fee schedule.
Is Revolut Safe?
Revolut has received a lot of investment and has developed a wide range of innovative online personal finance and money transfer services.
Revolut is a fully-authorised financial institution in the UK, the USA, the European Economic Area (EEA), and in all other countries in which it operates. All card transactions are processed by the Mastercard or VISA network and are protected by Mastercard or VISA rules respectively.
Revolut's policies and procedures are designed to protect personal information. Accordingly, Revolut stores and processes personal data using third-party servers in secure data centres protected by firewalls and has restricted access to comply with applicable regulations. All data passed between Revolut mobile apps, servers, and third parties are 2048-bit SSL encrypted.
Is Revolut a Bank?
Revolut is not a bank in many countries and in relation to most of its companies and products. Two Revolut companies, both called Revolut Ltd, operate separately in the UK and in the EEA, and neither is licensed as a bank but as an electronic money institution, meaning they're only authorised to provide payment services digitally and not to issue credit.
However, since 2018, Revolut has been granted a European Banking Licence from the Bank of Lithuania and the European Central Bank (ECB). As a result, some of Revolut's products in certain European countries are provided by Revolut Bank UAB (although many are still provided by Revolut Ltd, even in these countries). You can learn more about which product is provided by which Revolut company here.
As of May 2023, Revolut Bank UAB offers limited banking services in only the EEA countries, namely:
Austria, Belgium, Bulgaria, Croatia, Cyprus, Czechia (Czech Republic), Denmark, Estonia, Finland, France, Germany, Greece, Hungary, Iceland, Ireland, Italy, Latvia, Liechtenstein, Lithuania, Luxembourg, Malta, the Netherlands, Norway, Poland, Portugal, Romania, Slovakia, Slovenia, Spain, and Sweden.
Accordingly, this means that Revolut is not a bank in the UK, the US, Australia, Singapore, Switzerland, and Japan.
Using the mobile app
Well-designed, well-rated, and packed with helpful features.
Managing the account
Many top-up methods and currencies (though lacks overdraft and interest).
Contacting support
FAQ and live chat are available, but phone support is lacking.
Making card payments
Contactless, online payments, Apple Pay, Google Pay, and social payments.
Revolut's Service Quality
What Is Revolut?
Revolut is an innovative personal finance app and multi-currency card that uses an advanced mobile app and several interesting offerings, including current accounts and a wide range of money transfers and other services to personal and business customers.
Revolut International Money Transfer Fees
Over the years, Revolut has soared in popularity due to its low-cost international money transfers at competitive exchange rates to over 140 countries. If you transfer up to £1,000 (or currency equivalent) on a weekday, you will pay no fixed fees and get the real exchange rate. However, on weekends, exchange rate markups apply.
In early 2021, Revolut announced that it would merge its cross-border transfers and SWIFT transfers and that the platform would no longer offer free international payments of any kind for 'Standard' and 'Plus' account holders. Meanwhile, as of 23 April 2021, 'Premium' account holders have access to one no-fee international payment per month and 'Metal' account holders are allowed three no-fee international payments per month (weekend markups still apply, though).
Additionally, users sending money to non-SEPA countries in their own currency will incur a fee of 0.3% of the sum transferred, ranging from a minimum fee of £0.30 and a maximum of £5 (or equivalent). Users sending money in a different currency than that of the recipient's country will face one of two different fees in addition: £3 to send US dollars, Euros, British pounds, or Swiss francs; or £5 to send any other currency.
Revolut Cash Withdrawal Fees
When withdrawing money from a Revolut account, 'Standard' account holders can withdraw up to £200 per month without fees (limited to five free withdrawals). However, as always, third-party providers may charge a withdrawal fee and weekend fees may also apply.
'Plus' account holders can withdraw up to £200 a month per month without fees (with no limitation on the number of withdrawals), 'Premium' account holders can withdraw up to £400 per month without fees, and 'Metal' account holders can withdraw up to £800 per month without fees.
All cash withdrawals beyond these limits come with a 2% withdrawal fee that will cost a minimum of £1*.
All in all, Revolut's fees and limits might apply depending on plan type, whether or not the withdrawal takes place on a weekend, or the capped amount, and other potential fees charged by third-party banks and ATM networks. Check out Revolut 'Standard's terms and conditions to ensure you're getting the most up-to-date information about this.
Revolut Multi-Currency Account
Both individuals and businesses can take advantage of multi-currency accounts, allowing you to hold, transfer and exchange money in 35 foreign currencies. These intra-account transfers are made at close to the mid-market ('real') exchange rate (i.e. the one you see on Google). Revolut's advanced, feature-rich mobile app lets you transfer money quickly, receive notifications and split bills.
Revolut currently serves around 500,000 business customers. In addition to multi-currency accounts, it also provides fast international money transfers to other businesses, corporate cards, integration with accounting software and platforms, instant settlements, and expense reports.
Is Revolut Worth It?
Revolut has over 28 million personal customers and is available to legal residents throughout the European Economic Area (EEA), Australia, Canada, Japan, Singapore, Switzerland, the United Kingdom, and the United States.
Despite its 2020 and 2021 fee hikes, Revolut remains a convenient and practical personal finance service that is especially useful for travel, card services, and various premium features. However, due to its different fee increases, if you're transferring money overseas, we recommend using Monito's real-time comparison engine to check fees and exchange rates on international transfers before using Revolut to send money from one country to another.
The Revolut Card
One of Revolut's main innovations is the Revolut card. Depending on your plan, your Revolut card will either be a VISA or a Mastercard debit card, which you can use to make purchases around the world wherever VISA and Mastercard are accepted. You can spend in multiple currencies and get automatic money conversion at near the real exchange rate. This makes international purchasing very fast and easy.
Revolut Controversies
In March 2019, Revolut was in the news for many wrong reasons, including allegations of using improper anti-money laundering rules and systems in 2018, a complaint to Action Fraud regarding a missing £70k payment and a report highlighting toxic work culture at the young startup by Wired.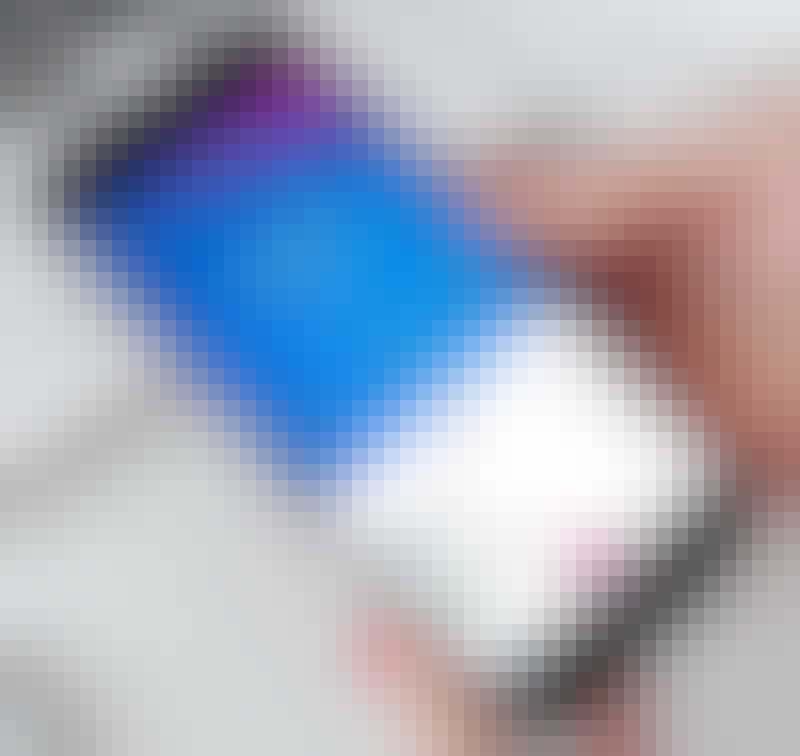 Revolut Mobile App Review
Revolut stands out for its fully-featured mobile application. The app allows you to access all of Revolut's main benefits, including:
Fast and simple money transfers to family and friends,
Instant payment notifications and analytics,
Budgeting and automatic saving for your Revolut current account,
Bill splitting so you can easily send and request money.
Additional Perks and Services from Revolut
Current (checking) account services in the UK and Europe, with several novel personal finance features like automatic saving, mobile integration and money transfers built-in,
Premium plans that provided extra perks like higher transfer limits, better rates, and insurance,
Easily make recurring money transfers into other currencies,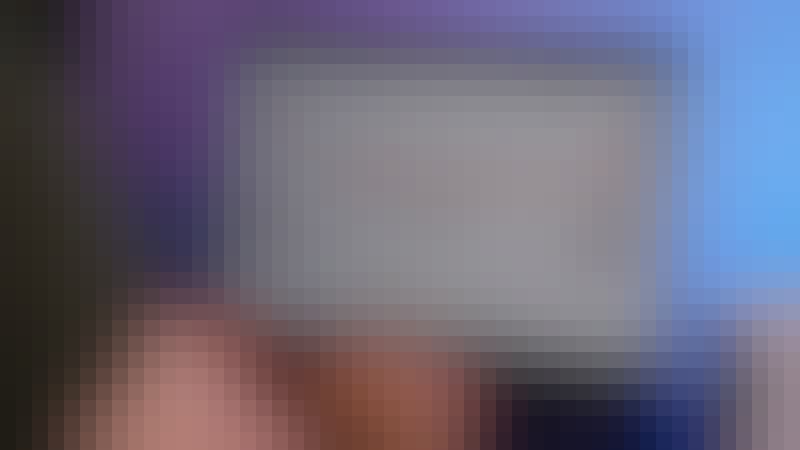 Fees & Exchange Rates
8.3
Everyday use
No monthly fees and few running costs for day-to-day use.
ATM withdrawals
Withdrawals over £200 or equivalent /month cost 2%. Third-party ATM charges, fair use limits, and weekend surcharges may also apply.
Online spending
Ordinary online spending comes at no cost (except for FX markups on weekends)
International spending
Low fees for overseas spending, although minor conversion fees and weekend surcharges can apply.
Revolut's Fees and Exchange Rates
Revolut's exchange rates are based on the mid-market exchange rate, which beats the exchange rate offered by other providers by around 3% to 5%.
For a few less liquid currencies like MXN, THB, and UAH, Revolut offers the best rate it can and applies a 1% markup on the exchange rate.
Foreign Currency Exchange Rates and Weekend Markups
During the weekend, Revolut takes the rate from Friday 23:59 and apply a markup of 0.50% on major currencies like USD, GBP, EUR, AUD, CAD, NZD, CHF, JPY, SEK, HKD, NOK, SGD, DKK, PLN and CZK. A 1% markup applies on other currencies outside of FX market hours. For less liquid currencies like the Thai baht and Ukrainian hryvnia, there is a 1.50% markup on the weekend.
As always, exchange rates are unpredictable and might be subject to change at a moment's notice.
As of 23 April 2021, Revolut no longer distinguishes between cross-border transfers and SWIFT transfers. Revolut will no longer offer free international payments of any kind for Revolut 'Standard' and Revolut 'Plus' account holders.
Meanwhile, Revolut 'Premium' account holders will get one free international payment per month, and Revolut 'Metal' account holders will be allowed three free international payments per month, though exotic currency fees and weekend markups might still apply, even for these premium plans.
The Revolut Card's Foreign Transaction Fees
In addition, Revolut charges the following fees on foreign transactions:
Sending money to a non-SEPA country in the local currency will incur a fee of 0.3% of the sum transferred, with a minimum fee of £/€0.30 and with a cap of £/€5.
Sending money in a different currency than that of the recipient's country will still have two additional fees: it will cost £/€3 to send USD as well as GBP, EUR or CHF while sending any other currency will cost £/€5.
Be aware that if your beneficiary's bank account is located outside of the EU, the beneficiary or intermediary banks may also charge fees to receive or process your transfer.
Compare Revolut's money transfers to other top providers:
Best Multi-Currency Cards Compared
To get a better picture of how Revolut's pricing compares to that of other multi-currency alternatives, take a look at the table below:
Customer Satisfaction
9.4
Customer review score
Trustpilot rating of 4.3 out of 5 stars.
Number of positive reviews
Over 113 thousand four- and five-star reviews.
Customer Satisfaction
Revolut has excellent reviews on Trustpilot with a satisfaction score of 4.3/5. Over 133 thousand people have left reviews; we summarise the pros and cons below:
Positive Revolut Reviews
Clear communication with responsive customer service,
The ease of use and convenience of the mobile app,
Good at dealing with issues and solving problems.
Negative Revolut Reviews
Some customers reported the following negative points of feedback:
Delays sending money internationally,
Accounts blocked due to cards expiring and not being replaced,
Difficulties contacting customer service.
Sources Used in This Review