Curve Card Review 2023: Fees, Safety, Usability, and More
Founded in 2015, Curve is a London-based fintech offering e-money services to customers in the UK and Europe. While its flagship product is an app and accompanying card that aggregates multiple bank cards into one for easy spending, Curve also offers other unique perks and products that set it apart from the crowd.
These perks range from attractive cashback features to solid travel money options, making Curve an excellent choice if you have many frequently-used bank cards, primarily when used overseas. However, for those who already have a good grip on their finances, the usefulness of Curve diminishes, and a Curve Card could end up being "just another card" to be stashed away in the wallet.
What Monito Likes About Curve
Available in 31 countries in Europe, as of January 2021;
Positive all-round customer feedback;
Slick, intuitive web and mobile apps;
Very handy for those with many bank cards;
Compatible with Google Pay, Samsung Pay, and Apple Pay
What Monito Dislikes About Curve
Not yet widely available outside of the UK and EEA;
Steep fees for crossing limits on cash withdrawals;
Most customers do not end up using Curve after signing up, according to reports;
Amex, Maestro, Diners Club, JCB, and UnionPay cards are not supported.
We recommend Curve for people who have multiple bank cards and are interested in savvy card management and cashback features. However, for those looking for a more fully-fledged digital banking service, we recommend the Wise Account, which offers bank details in multiple currencies and a capable Visa debit card.
💰 Min. Deposit

€0/£0

💵 Monthly Fee

€0/£0

💳 Card

Mastercard debit/credit

💶 Payment

€0/£0

🏧 Cashpoint (Home)

Debit: 10 free p.m., €/£0.50 after
Credit: €/£200 free p.m., 2% after

🌍 Cashpoint (Int'l)

€/£200 free p.m., £2 or 2% after¹
Weekends: 0.5% or 1.5%²

💱 Currencies

GBP, EUR, USD, CNY, JPY, HKD, NZD, SEK, ZAR, NOK, BRL, CAD, ILS, CHF, SGD, INR, RUB, AUD, BGN, CZK, DKK, HRK, HUF, ISK, PLN, RON
Who Is Curve For?
Curve is available in 31 countries in the European Economic Area (EEA), including the UK, France, Germany, Belgium, Sweden, Italy, and the Netherlands. See a full list of eligible countries here.
Reviews are written independently by Monito's editors and recommendations given are our own. Services you sign up with using our links may earn us a commission. Learn more.
What Is a Curve Card?
Curve Cards are the main product offered by Curve, and they've become well-known for their uniqueness in the market. These cards stand out because, along with the Curve App, they allow you to spend money from any of your existing bank cards using only your Curve Card. This applies to any Visa or Mastercard debit or credit card you may own. However, if you use an American Express, Maestro, Diners Club, JCB, or UnionPay card, Curve will unfortunately not support it.
The Curve Card, which must be ordered upon signup and activated upon arrival, works alongside a dedicated mobile app, which is available on iOS and Android. The app allows users to add cards using the Curve Card, which can be added manually or automatically using your mobile phone camera.
Using the app's virtual Curve Cash Card feature, you can also use a balance made up of cashback payments and money sent to you from other Curve members. Physical Curve Cards are available as debit cards (with a credit card expected to be released soon) and come in the following three types: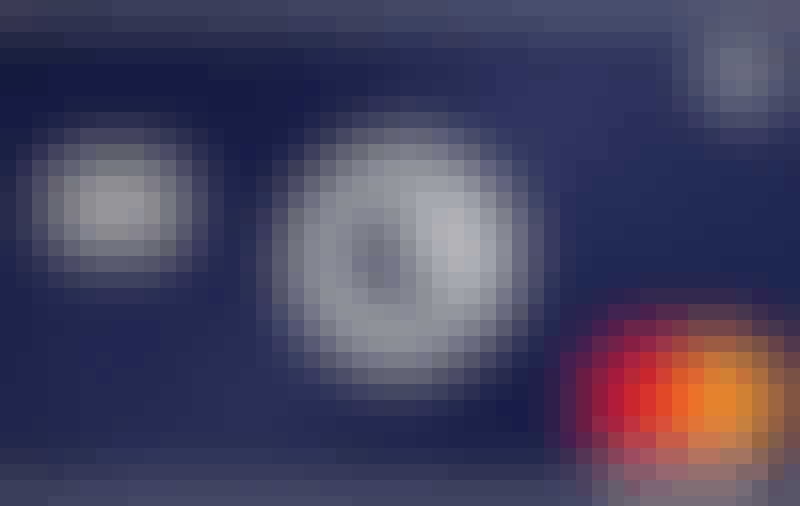 Curve Blue
The standard offering, opening a Curve Blue account, will cost you nothing in monthly fees and give you access to all the most crucial Curve features, including a blue debit Mastercard and an app combining all cards into one.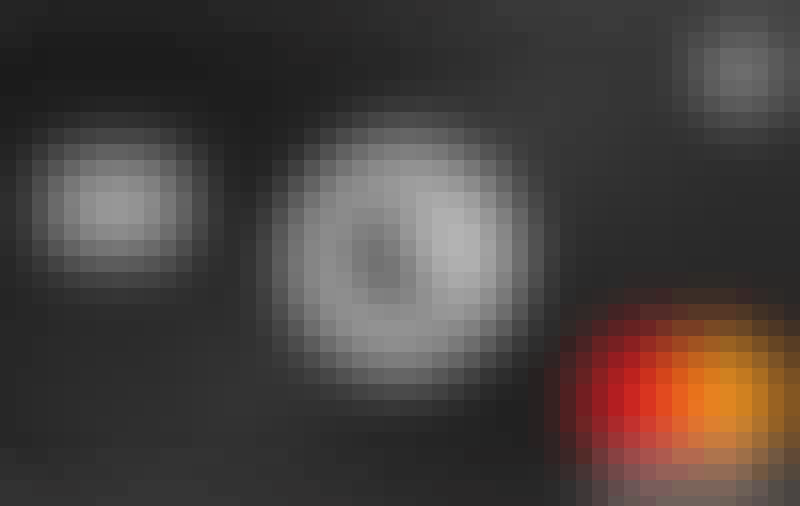 Curve Black
Curve's mid-tier offering is a black debit Mastercard that costs €/£9.99 per month and gives you access to all of the primary services of Curve, as well as more cashback perks, higher cashpoint withdrawal limits, and travel insurance.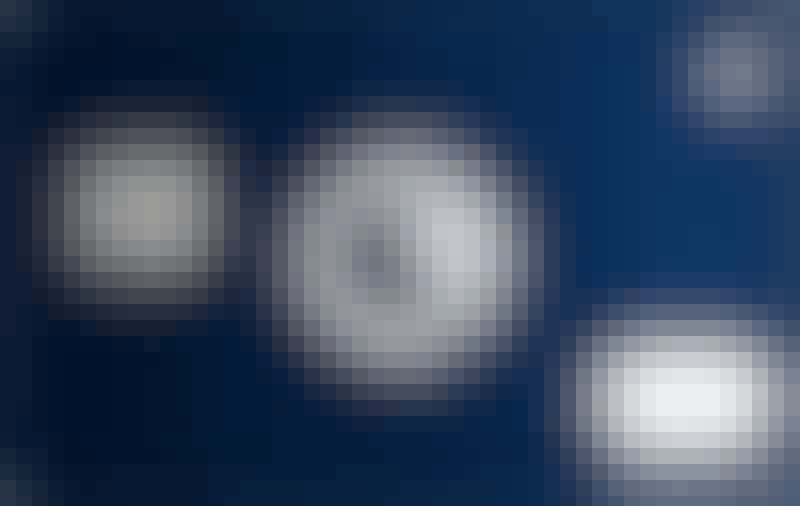 Curve Metal
The most expensive tier, Curve Metal, costs €/£14.99 per month and gives you access to the same features as other Curve Card tiers but includes access to airport lounges and car rental insurance perks.
Curve is not a bank but an e-money service. This means that Curve can be used as a personal finance and spending tool but cannot be used to meet everyday banking needs such as savings and loans.
It's well worth noting that the benefits of Curve's Metal and Black tiers are primarily centred around cashback perks, higher cashpoint withdrawal limits, and various insurance offerings. All three cards include access to the following core Curve features:
The accompanying Curve mobile app and Google Pay, Samsung Pay, and Apple Pay compatibility;
Reimbursement of up to €/£100,000 for unrecognised or unauthorised transactions (see more here);
Ability to send money to other Curve members using only a mobile phone number;
Ability to switch payments from one card to another up to 90 days after payment was made.
How Do Curve Cards Work?
Fortunately for you as a customer, Curve works very straightforwardly and intuitively. Its app is designed to quickly discover how to add cards, track payments, and navigate external wallets.
Simply put, Curve Cards work by aggregating payments made on all valid cards that users add to the app infrastructure. This means that once you set your primary card in the Curve app, you can use your Curve Card to pay with that card at any point of sale or cashpoint, just as you would any other credit or debit card. Curve also shares your spending data in Merchant Category Codes (MCC) with your card issuer so that both Curve and your card company can categorize your expenses (e.g. utilities, clothing, groceries, etc.)
Interestingly, you can take Curve's unique value proposition of cutting down the number of cards in use to the extreme, and you'll be able to pay with only your smartphone over the Curve app using Google Pay, Samsung Pay, or Apple Pay without the need to use your Curve Card at all!
With Curve, you'll also earn 1% cashback every time you spend money at any one of Curve's list of retailers, with cashback offerings becoming more and more attractive depending on which tier you choose.
Using Curve in a Foreign Currency
As we saw above, monthly fees for using Curve will vary depending on your chosen tier. However, monthly fees aside, general daily use of Curve doesn't come with any fees as long as you're using your primary currency. If you do happen to transact in a foreign currency, you can expect to run into the following two types of transactions (and possible associated fees) when using your Curve Card:
Cashpoint withdrawals (which charge a fee that differs by tier and amount — usually around 2%);
Point of sale purchases (which use the mid-market exchange rate and sometimes accrue an additional fee).
Bear in mind that the above fees apply whenever you're transacting in a currency other than your primary currency, regardless of whether or not you're spending that money while physically abroad. In terms of the currencies that Curve supports for in-app transfers to other users and for setting as default, Curve lists the following:
Europe: GBP, EUR, SEK, NOK, CHF, RUB, BGN, CZK, DKK, HRK, HUF, ISK, PLN, RON
Asia: CNY, JPY, HKD, ILS, SGD, INR, KRW
North America: USD, CAD
South America: BRL
Oceania: NZD, AUD
Africa: ZAR
If you pay in a currency not listed above, your transaction will still be processed. However, in these cases, you will be charged in British pounds.
Your card provider may charge additional fees still when you transact, even if you're using Curve. Check with your card provider to know what you can expect to pay in additional fees.
Curve's Foreign Currency Fees
Without a doubt, foreign currency exchange forms the bulk of the fees you'll be paying for using Curve's otherwise low-cost service. Curve charges the following two types of fees for foreign cashpoint withdrawals and foreign currency point of sales payments, respectively:
| Card | Free Monthly Limit | Subsequent Fee |
| --- | --- | --- |
| Curve Blue | Up to €/£200 | 2% or €/£2¹ |
| Curve Black | Up to €/£400 | 2% or €/£2¹ |
| Curve Metal | Up to €/£600 | 2% or €/£2¹ |
| Credit | Up to €/£200 | 2% |
Curve's Exchange Rates
Despite claiming to offer "market-leading exchange rates," Curve's weekend currency exchange services are not always the best, although they're still much cheaper than those offered by high-street banks.
Curve converts currency at the mid-market exchange rate, the exchange rate at which banks trade currencies. This means that Curve makes no markup on its currency exchange, except on weekends when a relatively small surcharge applies. Take note that because Curve is not a bank, you won't be able to use it to make international money transfers. If you wish to do so at a low cost, run a search on Monito's comparison engine below to find the best rates in real-time:
Find the cheapest way to send money abroad:
Curve Mobile App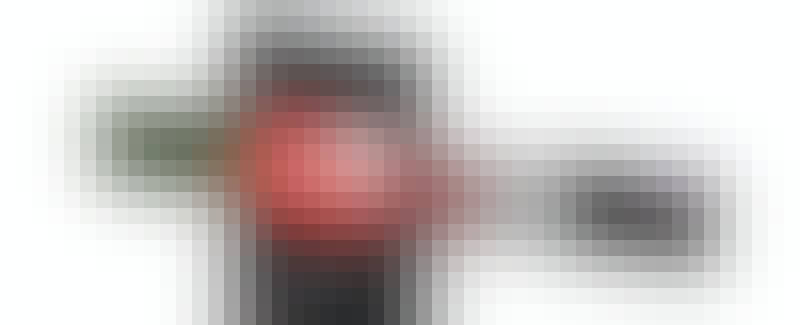 Curve's mobile app, available on both iOS and Android operating systems, offers a simple and easy-to-use interface that has received overwhelmingly positive customer feedback. Some of the top perks of the app include the following:
✔️ Fast and intuitive to understand;
✔️ Adding new cards is very easy;
✔️ Can be used on smartwatch devices.
On the other hand, the Curve app has the following drawbacks:
❌ 3D Secure is absent;
❌ Money transfers not supported.
What Do Curve Customers Say?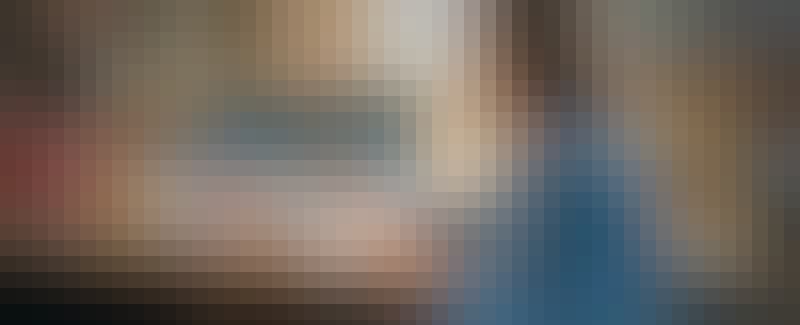 Users have by and large responded very positively to the unique services that Curve offers. As of March 2021, the app and card had earned 4.4, 4.2, and 4.7 out of 5 stars on the App Store, Google Play Store, and Huawei AppGallery respectively out of a combined total of around 18 thousand reviews. What's more, Curve garnered a respectable 4.3 out of 5 stars on Trustpilot from nearly 4 thousand reviews. Feedback generally reflected the following points:
👍🏻 Attractive exchange rates;
👍🏻 Most features are available for free;
👍🏻 Apple Pay, Google Pay, and Samsung Pay are supported even when not by the underlying card;
👎🏻 Declined payments not always marked as such;
👎🏻 Daily limits are not always readjusted after purchases;
👎🏻 Delays reaching customer support;
👎🏻 American Express is not supported.
Curve as a Company
Regarding handling money, security, reputability, and support are understandable points of interest for many prospective customers. In Curve's case, while the company checks all of these boxes, it has run into bad press over the last several years for allegedly overpromising more than it has delivered — both in terms of its business and customer services.
Credibility and Security
Curve — operating as Curve OS Ltd in the UK and Curve Europe UAB in the EEA — is fully licensed, authorised, and regulated by the Financial Conduct Authority and the Bank of Lithuania. Founded in 2015, the company has offices in London and Vilnius and is also on track to launch in the US very shortly.
Curve is also partnered with Mastercard and Visa to facilitate payments using their card services. However, American Express blocked Curve from using its card services amid a controversial 2019 decision.
Today, the company has around two million customers after the number of new users skyrocketed by 346% in 2020. However, the company has run into some doubt about the number of those customers who are, in fact, actively using the service. Figures leaked to the press in 2019 suggest that only 14% of customers used their Curve Card after signing up. Still, Curve has not released these figures after their 2020 growth surge, citing industry precedent, CNBC reported in January 2021.
However, all things considered, Curve is a reliable and secure company that can most certainly be trusted as an app to handle essential financial services, such as aggregating one's bank cards.
Customer Support
Curve's customer support feature is available in-app, and as a customer, you'll be able to contact a customer support agent within minutes during standard operating hours. Curve also offers a FAQ section on its website addressing many questions. However, several users have complained that the FAQ is challenging to understand and that customer service can be very slow to respond.
However, it is well worth pointing out that Curve is genuinely concerned with addressing all customer feedback, complaints, and online questions, indicating that they are approachable and solution-oriented.
Transparency
Curve scores excellent marks when it comes to finding information that's relevant to customers. Its website is straightforward and covers all the details necessary to open an account, including how long you can expect to wait and what you can expect to pay.
While we'd have liked the information about Curve's fees in general. Its currency exchange fees and exchange rates, in particular, have been more prominently displayed on its website (as opposed to appearing only in the FAQ here and here); overall, the company does an excellent job of communicating all the crucial information to new customers.
Curve Alternatives
Curve is a unique player in the global fintech scene, and as a result, it has no major direct competitors and, thus, no alternatives that replicate its all-in-one bank card product.
However, for those looking for similar low-cost digital banking options, there are many alternatives to consider. If you're a UK resident, take a look at our list of the top challenger banks of 2022 and if you live in the EU, take a look at our rankings here. Otherwise, be sure also to have a look at the top Curve alternatives below:
Wise — Best Multi-Currency Account
8.9
A world leader in cross-border payments, Wise's Multi-Currency Account (formerly TransferWise Borderless) and accompanying debit Mastercard is one of the best ways to spend money in many world currencies.
🌍 Availability: EEA, Croatia, UK, US, Singapore, Japan, Australia, New Zealand
✔️ Best for: Expats and others looking for multiple bank details in multiple currencies.
Read our full Wise Multi-Currency Account review to find out more.
Revolut — Best All-Rounder
8.6
A popular low-cost spending option, Revolut offers a digital account and attractive exchange rates for purchases in many countries and currencies worldwide.
🌍 Availability: EEA, Australia, Singapore, Switzerland, Japan, UK, USA
✔️ Best for: Frequent travellers as a spending tool next to a primary bank account
Read our full Revolut review to find out more.
Monzo — Best UK Online Bank
9.0
Monzo is a well-known UK-based challenger bank that has a large and supportive base of customers. It is a fully-fledged bank offering most everyday banking services.
🌍 Availability: UK
✔️ Best for: UK residents looking for a flexible, low-cost primary or secondary bank account
Read our full Monzo review to find out more.
Monese — Best for New UK/EU Arrivals
8.0
Monese is a popular, low-cost, and widely-used digital banking service available to residents of the European Economic Area (EEA) countries and the United Kingdom that doesn't require proof of address to register.
🌍 Availability: UK, EEA
✔️ Best for: New arrivals in the UK or the EEA
Read our full Monese review to find out more.
N26 — Best EU Online Account
8.3
One of the European neobanking industry's darlings, Berlin-based N26 has made a name for itself as a low-cost, branchless, user-friendly bank with a strong digital footprint.
🌍 Availability: EEA
✔️ Best for: EEA residents looking for a flexible, low-cost primary or secondary bank account
Read our full N26 review to find out more.
Bunq — Best Paid Current Account
7.2
An Amsterdam-based neobank with a growing reputation in the EU, bunq offers digital banks accounts aimed at people on the move and comes equipped with several innovative features.
🌍 Availability: EU
✔️ Best for: EU residents with an international lifestyle looking for a flexible, low-cost primary or secondary bank account
Read our full bunq review to find out more.
Is Curve Right For You?
All things considered, Curve is an excellent spending option — one that we solidly recommend you consider if you have multiple bank cards that you struggle to get a handle on.
However, we don't recommend Curve for any other reason besides its nifty card management feature. Because the Curve Blue tier comes at such a low cost (you'll only be paying meagre rates when transacting in a different currency), signing up with Curve certainly won't do you any harm. However, this is precisely why we recommend you only opt for the service if you want to manage your bank cards better, as any other reason might leave Curve less useful for you and at risk of being just another card.
On the other hand, if you're looking for a more fully-fledged digital banking service, we recommend you compare your options more closely. We particularly like the Wise Account and Revolut — as these two services are industry leaders in cross-border payments and digital banking — but we recommend you explore our reviews first to ensure they're right for you.
To get a better sense of how these services compare, take a look at the table below to see how they weigh up in terms of international transactions and banking:
Finally, if you're looking to transfer your money from one currency to another, then Curve also isn't the service you're looking for. Instead, run a search on Monito's real-time comparison engine to take advantage of live exchange rates and competitive pricing:
Find the cheapest transfer abroad:
FAQ About Curve
🔐 Are Curve Cards safe?

Yes. All in all, Curve Cards are very safe to use. Curve offers authorised debit or credit cards through its partnership with Mastercard. What's more, Curve is a fully licensed and regulated e-money company and Curve Cards are secured up to a value of €/£100,000 if your card is stolen and used without authorisation.

💸 Are Curve Cards free?

Curve Cards of the lowest tier (Curve Blue) are free of charge for all intents and purposes. They come with no delivery cost or any other regular monthly expense. Fees come into the picture when you upgrade to a paid plan or transact in a foreign currency, which incurs a small fee.

⚖ Is a Curve Card worth it?

As we explored, Curve Cards are only worth it for people with several different bank cards who will find real benefit from managing their use better. Opening an account and getting a Curve Card for any other reason is less worth it, in our opinion, as your Curve Card could very easily become just another card in your wallet.

🗽 Are Curve Cards available in the US?

As of March 2021, Curve Cards are not yet available in the US. However, Curve has plans to launch in the US and is in the process of setting up an office in New York! Find out more or join the waiting list here.