Western Union Online Review: Rates, Safety, Alternatives, and Monito's Verdict in 2023
Western Union Online is a good option to send money overseas (7.8/10), endorsed by Monito's experts. With over 150 million customers and moving tens of billions of dollars annually, Western Union is an extremely trustworthy service (8/10), although not very transparent about its pricing. Using high-quality and easy-to-use web and mobile platforms (8.5/10), Western Union attracts excellent positive feedback (9/10). However, Western Union customers can often find better fees and exchange rates elsewhere (5.8/10).
What Monito Likes About Western Union
World's largest money transfer company,
Various

pay-in options

available,
Enormous network of cash pickup locations globally,
Numerous

payment channels

available.
What Monito Dislikes About Western Union
Around 90% of fees are in nontransparent margins,
Seldom the cheapest on Monito for online bank transfers.
While Western Union is often competitive on Monito, it's seldom the cheapest of all. If you want to save when sending abroad, we recommend searching our comparison engine instead to find the cheapest transfer service in real time.
Key Facts About Western Union
| | |
| --- | --- |
| 📍 Head Office | |
| 🖋 Established | |
| 👥 No. of Customers | |
| 👨‍💼 No. of Employees | |
| 💳 Pay-in Options | Cash, bank transfer, debit/credit card (varies from country) |
| 🏧 Pay-out Options | Bank deposit, cash pick-up, mobile wallet (varies from country) |
| 💶 Min. Transfer Amount | |
| 💷 Max. Transfer Amount | |
| 💱 Currencies Supported | |
| 💬 Languages Supported | English, French, Spanish14 others |
How We Review Money Transfer Providers
With more than 50 providers reviewed and 100 test transfers made over the past ten years, we pride ourselves on providing the best reviews of international money transfer services online. Curious how we make them and why you can trust us? Take a look at our process below:
🔎 See how our scoring methodology works

All international money transfer services we review are put through a comprehensive and rigorous scoring methodology, which involves the testing of the platform's functionalities, assessment of customer reviews, fees, pay-in options, customer service, and business metrics. The methodology is also powered by an analysis of millions of searches on Monito's comparison engine to determine each provider's competitiveness in terms of pricing. When the research is done, each Monito Score is then peer-reviewed by at least one Monito expert. Learn more about our scoring methodology here.

🤝 See why you can trust our recommendations

Reviews are written independently by Monito's editors, and the recommendations given are our own. We might make money from some links on our reviews to bring you premium content without pesky banner ads and paywalls. We promise you that this never impacts the independence of our recommendations. Learn more about our promise and our business model here.
Where is Western Union Available?
Western Union is available in most countries and territories around the word and supports money transfers to around 150 currencies worldwide. Double-check whether it's available in your country below:
Background check
A publicly-traded company, licensed and authorized by the New York State Department of Financial Services.
Security & reliability
Fully secure with top-notch security protocols, including segregated user accounts and HTTPS.
Company size
Founded in 1851, WU is arguably the biggest name in the international money transfer world.
Transparent pricing
Not fully transparent, around 70% of total fees are not disclosed upfront, but in the FX margin.
Can I Trust Western Union?
With more than US$93 billion transferred across the globe in 2023 and around 150 million customers, Western Union is at the top of its game when it comes to credibility.
The Western Union Company, better known under its brand name Western Union, is the largest money transfer provider in the world. Headquartered in Englewood, Colorado in the United States, Western Union has a global presence with over 12'000 employees across offices in 50 countries.
Originally founded as a telegram company in 1851, The Western Union Company launched its wire transfer service in 1871, which allowed people to send money throughout its telegraph network. It has been listed on the New York Stock Exchange (NYSE:WU) since September 1865 and is currently valued at approximately $9 billion.
Western Union's brand is recognized worldwide and represents speed, reliability, trust and convenience for their 150 million customers. In 2017, Western Union's customers, both consumers and businesses, transferred over US$300 billion, with an average of about 32 transactions per second!
Is Western Union Safe?
In most countries, Western Union Online is offered by Western Union International Bank GmbH, which is licensed by the Financial Market Authority in Austria (Österreichische Finanzmarktaufsicht), as is the case with Western Union International Limited. Western Union is duly authorized and regulated in all countries in which it does business, including the US, Canada, Australia, New Zealand, Brazil, and Ireland.
Western Union has state of the art regulatory, compliance and anti-money laundering infrastructure, into which it invests as much as into its marketing activities. The company relies on proprietary and cutting-edge data analysis to always remain compliant with the regulations of all the jurisdictions it operates in.
So, is Western Union safe to use? Yes, most certainly. Western Union is the most experienced company in the money transfer industry, the largest, and probably the most trustworthy. They have an impressive track record of serving hundreds of millions of customers and are very reliable.
Money laundering, scams and fraud have sometimes been associated with Western Union. As the largest money transfer provider globally, Western Union is sometimes exposed to a small group of people trying to game the system to their own advantage for illegal activities. Western Union has a dedicated page for fraud and scam prevention, educating its customers on avoiding becoming the victim of frauds and scams and preventing using Western Union to transfer money to fraudsters and scammers. Western Union has to follow strict rules to prevent fraud, money laundering, and terrorism financing and has a dedicated team and infrastructure for regulatory compliance.
Opening an account
Opening an account with Western Union Online is reasonably easy on its website and mobile app.
Making a transfer
Transferring money with Western Union Online is a speedy and straightforward process for first-time and returning users alike.
Contacting support
Western Union Online provides a FAQ that's detailed and offers phone support features accessible via the mobile app.
Western Union's Service Quality
Registering for a new account and transferring money with Western Union Online is quite simple, with an impressive variety of payment methods and channels to choose from.
What Is Western Union?
Western Union is one of the world's oldest, largest, and leading money transfer providers in the industry. Their service allows people to send and receive money at over 550,000 agent locations in over 200 countries and territories worldwide. Customers can also send money online via the Western Union website and mobile app to bank accounts, agent locations, mobile wallets.
With Western Union, money can be received in over 125 currencies. In several ways (sending and receiving options vary by country): in cash at an agent location or through an ATM, in a bank account, or on a mobile wallet. The money is often available within minutes after being sent. You can pay for your money transfer using cash, debit or credit card or your bank account. There are also bill payment services for some countries. Money transfer limits vary depending on what service you choose and your transfer history, and the sender and recipient's location, payment, and payout methods.
Western Union is currently embarking on a massive digital expansion to expand the number of countries that enable digital money transfer services such as sending money from or to a bank account, to a mobile wallet or via the Western Union app. They are also expanding the countries in which you can use their mobile app. Digital options are already extensive across the US, Canada, most of Europe, Australia, and New Zealand. Still, they are rapidly extending their digital reach in Latin America, Asia, and the Middle East. They've recently expanded their digital reach in several countries, including Mexico, Brazil, Jamaica, and Panama in Latin American and the Caribbean; Singapore and Malaysia in Asia; and Bahrain, Kuwait, Qatar, and Oman in the Middle East.
Western Union's service enables millions of people to send money to family members for basic living expenses, education, healthcare, or starting a business. Western Union also caters to businesses through its Western Union Business Solutions division.
Western Union's Mobile App
Western Union has an outstanding mobile app available on both Apple iOS and Google Android. The Western Union mobile app allows you to send money to 500,000 agent locations or 1 billion bank accounts worldwide, wherever you are and at any time. Western Union offers mobile apps for both iOS and Android smartphones and tablets. The app provides a good user experience and is very convenient. It's rated 4.6/5 in the Google Play Store and 4.8/5 in the Apple App Store.
You can use a credit or debit card to scan within the app by using your camera. You can also set up your money transfer on the app but follow up and complete it by paying for it in cash at any agent location. With the Western Union mobile app, you can also track the progress of a past transfer, or estimate the fees or find a nearby agent location for a future transfer. The app offers one-touch fingerprint logins that enable fast transfers and excellent security.
Additional Services Offered by Western Union
In addition to international money transfers aimed at everyday customers, Western Union also offers the following services:
Western Union Business Solutions
Western Union also caters to businesses under the Western Union Business Solutions brand name. This service, which the company launched in 2010 following its purchase of Canadian foreign exchange firm Custom House, allows businesses to use Western Union's global business payment network and cross-border platform. Use cases include paying suppliers, employees, and partners worldwide, accepting payments from foreign customers, and sending mass payments globally.
In 2016, Western Union Business Solutions launched WU EDGE, an innovative online platform for SMEs to make and receive international payments, hold foreign currency, track their payables and receivables, and manage their cash flow and foreign exchange risk.
Consumer to Business
Western Union's consumer to business service is a fast and convenient way for consumers to pay bills from utility companies, auto finance companies, mortgage servicers, financial service providers, government agencies and other businesses. Bills can be paid using a debit or credit card, bank transfer, or cash at a Western Union agent location. This service is currently only available in the United States under the Speedpay brand name, Argentina under the Pago Fácil brand name, and Peru and Panama under the regular Western Union brand name.
Prepaid Card
The Western Union NetSpend Prepaid MasterCard allows consumers in the United States to hold value on a prepaid card and use their card to make and receive Western Union money transfers. The Western Union prepaid card can be used to shop online, buy groceries, pay bills, or collect cash at an ATM. You can get a direct deposit of your paycheck and receive government benefits directly on your Western Union NetSpend Prepaid MasterCard, which gives you a quicker and more convenient way to get and use your money.
How Western Union Works
Step 01

Check Western Union's Rates

Use Monito's comparison engine to see how Western Union's fees and exchange rates weigh up against the rest and make sure they are indeed the cheapest option for your international money transfer. There, you'll be able to discover both the cheapest ways to fund your transfer and have the money received.

Step 02

Create a Western Union Account

You can sign up for Western Union Online on the web or with the mobile app using your email address. To create an account, you'll also need to provide Western Union with your full name, residential address, mobile phone number, country of birth, and date of birth.

Step 03

Verify Your Identity

If you'd like to transfer over a threshold limit (e.g. €1,000 or £800), you'll be required to verify your identity regardless of your payment method. To do this, click 'Start verification' when prompted, and then follow the instructions to scan and submit a photo ID along with your signature and the date. Be mindful that you may also be asked a few questions about the source of your funds, the purpose of your transaction, and your relation to your beneficiary.

Step 04

Set Up Your Money Transfer

Once you've signed up, you'll be able to enter how much you'd like to send, your destination country and currency, and your delivery method. At Western Union Online, you'll generally have several pay-in and pay-out options to choose from, including bank transfer, cash pickup, bank deposit, and credit or card payments.

Step 05

Add Your Beneficiary

Enter your recipient's details, including their full name, email address, mobile phone number, and bank information. If you're sending money within the Eurozone, you'll only need your recipient's IBAN (the first two letters of which must match the receiving country originally specified.) You may also be asked questions about the purpose of your transaction and the source of your funds.

Final step

Review and Pay

On the final page, you'll be asked to review your transfer details. These include the amounts sent and to be received, the exchange rate, the delivery time, and your beneficiary's details. If everything's in order, click the checkbox to agree to the terms, click 'Accept,' and then make your payment according to the pay-in method you originally selected.

Try Western Union
The Story Behind Western Union
The Western Union Telegraph Company was born in 1851 after the "New York and Mississippi Valley Printing Telegraph Company" merged with the "New York & Western Union Telegraph Company".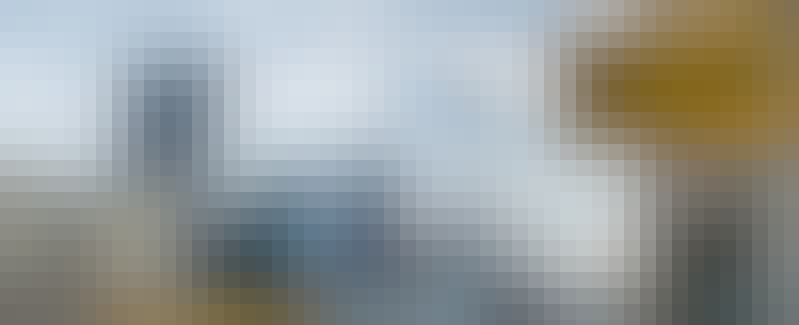 While the company initially operated a telegraph service, Western Union started to offer a way to transfer money (the "wire transfer") over its telegraph network throughout the United States in 1871. When the telephone started to replace the telegraph, money transfers became Western Union's primary line of business.
After divesting from its telecommunication activities in the 80s, Western Union started sending money outside the US and positioned itself as "The fastest way to send money worldwide". In 2000, Western Union launched WU.com to offer digital money transfer services and later launched its mobile money transfer service in 2007. In 2009, Western Union acquired foreign exchange company Custom House for $370 million to start offering payment solutions to businesses under Western Union Business Solutions.
In 2015, the company launched WU Connect to allow social media users to send money through Western Union's platform. The first integrations were made with WeChat and then Viber and the company intends to continue to grow the number of integrations with 3rd party platforms.
Fees & Exchange Rates
5.8
Transfers to a bank account
Good pricing when sending money to a bank account.
Transfers to cash pickup
Fair pricing when sending money to a cash pick-up location, but not always the best deal.
Transfers to a mobile wallet
Seldom the cheapest provider on Monito for transfers to mobile wallets.
Western Union's Fees & Exchange Rates
Western Union Online sometimes ranks as one of the cheapest services available for cash pickups, although extremely seldom for bank transfers. This is despite the service still very often being competitive on bank transfers, meaning Western Union offers comparatively cheap fees for these transfers.
Western Union's Fees
Western Union's fixed transaction fees vary significantly depending on where you are in the world, the country you're sending to, as well as your desired pay-in and pay-out methods. Generally, Western Union doesn't charge a fixed fee for bank-to-bank transfers (although there are sometimes exceptions) and fees are more likely on cash transfers.
If you live in the US, you can see an overview of what fees you can expect to pay using Western Union's price estimator tool. If you're sending money from Europe using Money In Minutes, you can find an overview of the relevant fees here.
Western Union's Exchange Rates
One of the primary ways Western Union makes money on its currency conversion services is via exchange rate margins. These are the difference between the Western Union exchange rate and the mid-market exchange rate (i.e. the one you see on Google.) For most transfers, Western Union's exchange rate margins are between 0.4% and 1% of the transfer amount, making them a reasonably-priced service, all things considered.
However, it's worth bearing in mind that Western Union's exchange rates vary significantly depending on the currency combination involved. Take a look at the chart below to get a sense of how Western Union's exchange rates are applied from corridor to corridor:
| Destination | Currency | WU Rate | Mid-Market Rate | FX Margin (%) | Total Fee |
| --- | --- | --- | --- | --- | --- |
| | INR | 72.10 | 72.79 | 0.95% | $23.73 |
| | CAD | 1.18 | 1.21 | 2.82% | $70.4 |
| | MXN | 19.52 | 19.88 | 1.8% | $45.05 |
| | COP | 3611.74 | 3747.04 | 3.61% | $90.27 |
| | PHP | 47.40 | 48.12 | 1.5% | $37.55 |
Western Union Fee Calculator
To get a better picture of Western Union's exchange rates and transfer fees in advance of paying for your money transfer, be sure to look at Western Union's OnlineFX web app to see the real-time exchange rates for available currency pairs. If you live in the US, you can simulate your transfer on Western Union's price estimator tool to get an even fuller overview of the total fees and exchange rates you can expect to pay. It's also worth keeping in mind that you'll be provided with a comprehensive overview of Western Union's exchange rates and transfer fees before you send money on the Western Union website or the mobile app itself.
On the other hand, if you'd like to compare Western Union's exchange rates and fees to those of other top competitors, be sure to run a search on Monito's real-time comparison engine below (which includes a built-in fee calculator function for detailed comparisons):
Compare Western Union's exchange rates and transfer fees:
Customer Satisfaction
9.0
Trustpilot reviews
3.9 out of 5 stars from around 48,000 reviews on Trustpilot.
App Store reviews
4.8 out of 5 stars from 599,000 reviews on the App Store.
Google Play reviews
4.6 out of 5 stars from over 10,000,000 users on Google Play.
Customer Reviews of Western Union
Western Union Online has received generally great feedback from customers worldwide. Despite its 3.9/5 rating on Trustpilot from 45,000 reviews, Western Union got a 4.6/5 star rating on Google Play from over 10 million reviewers and a 4.8/5 star rating on the App Store from 599 thousand reviewers. Among the hundreds of reviews we surveyed, the following key themes emerged from Western Union customers:
Positive
It's extremely easy to send money to 200+ countries,
Western Union is reliable and trustworthy,
Extremely fast money transfers,
Quick and efficient service.
Negative
Some customers were unhappy with the exchange rate offered by Western Union,
A few customers experienced delays in their transfers,
Some were annoyed by the verification process they needed to go through and the answers they needed to provide (by law),
On some occasions, when a transfer did not go through, customers had a problem obtaining refunds in a timely fashion.