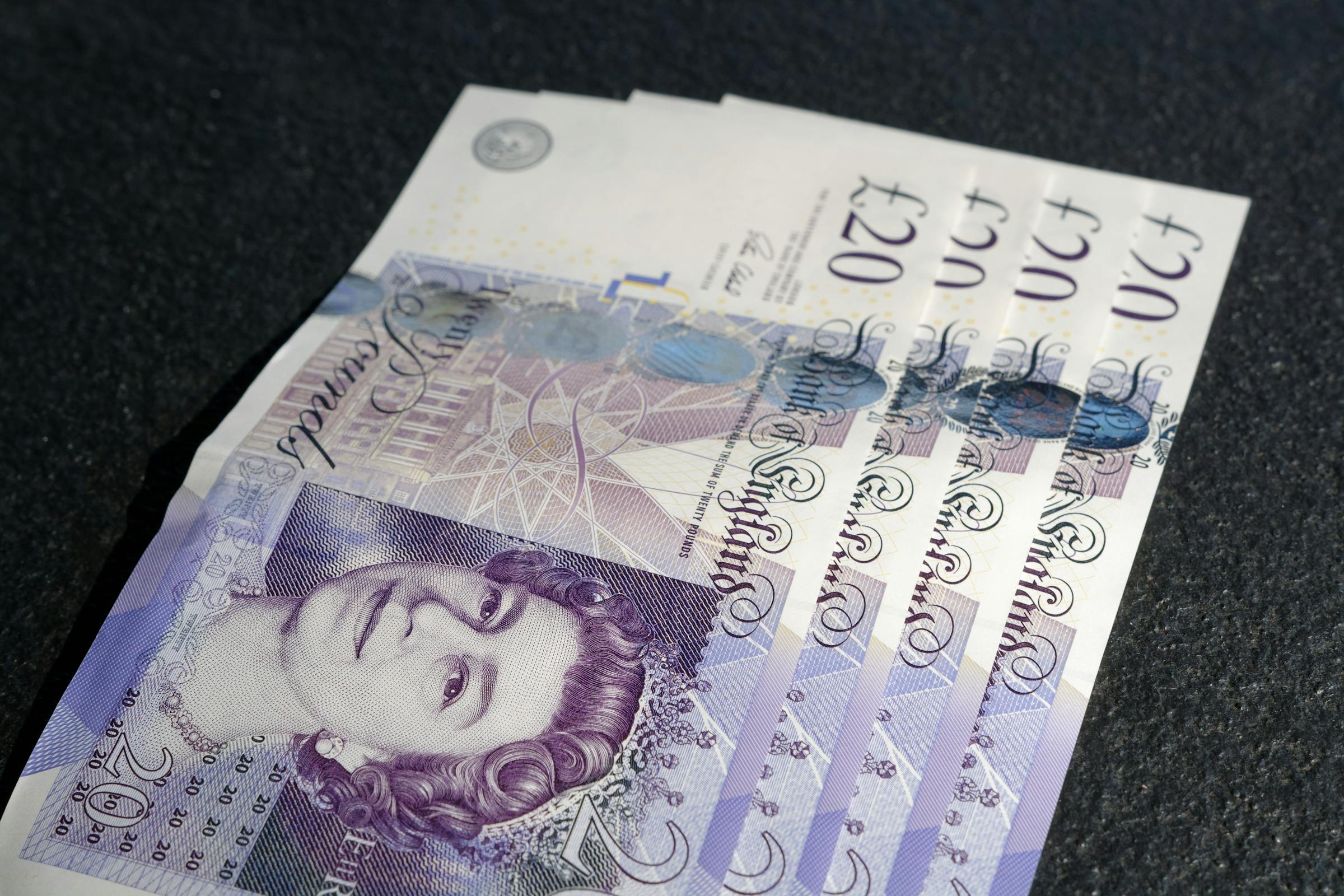 Using ATMs, Credit & Debit Cards Abroad: Everything You Need To Know
Travelling abroad with your credit or debit card? Wondering how you can withdraw money in another country?
Armed with a few simple tricks — such as choosing to pay in the local currency or using the right card — you can save yourself a surprisingly large amount when it comes to spending or withdrawing money abroad.
Take a look at our travel money guide below to find out which top tricks will suit you on your next trip abroad:
Plan in Advance: Using Bank Cards & ATMs Abroad
In all likelihood, your trip abroad will start with some degree of planning before you even leave your home. When it comes to spending money overseas or withdrawing from ATMs, you have two options, broadly-speaking:
Option 1: Using a Travel Card
The first option is to use a travel card, which are often offered by banks and can include some attractive offers to pay low exchange rate fees. We'd recommend that you have a look to see what travel card options your bank may offer you, and compare them to the (often savvier) options you have with global fintechs and neobanks such as N26, Monese, and Bunq for European residents and TransferWise Borderless and Revolut for residents around the globe. These neobanks offer a variety of online globally-focused bank accounts with heaps of benefits for travellers.
Travel cards typically need to be pre-ordered and come with a service fee. After that, spending with them often comes at very low rates and fees. Take a look at our guide to how they compare here to compare your travel card options and to learn more.
With TransferWise Borderless, for example, which stands in that it converts currency at the mid-market exchange rate, you'll be offered a MasterCard debit with the ability to spend, hold, and convert between dozens of currencies using the standard, mid-market exchange rate.
Similarly, Revolut offers a debit card with the perk of holding and exchanging money in 24 currencies. Depending on what sort of account you have, you're also entitled to withdraw a certain amount per month for free when you use your ATM abroad.
Check out more international bank accounts that offer great cards that are some of the best debit cards to use abroad. Because these debit cards are all either Visa or MasterCard cards, they essentially operate as credit cards when abroad, too:
Travel Card

Card 
Delivery Fee 📨

ATMs 
Withdrawals 🏧

Foreign currency 
card spending 💱

£0/€0

1.70%

0%

£0/€0

0% on the first €200
per month, 2% thereafter

0% on the first €2,000, 
2% thereafter

£4.99/€5.50

0% on the first €200
per month, 2% thereafter

0-2% on the first €6,000,
2% thereafter

£0/€0

0% on the first €200 
per month, 2% thereafter

0.35%-2.85% depending 
on the currency
Option 2: Using a Credit/Debit Card
The second option you have when spending abroad is to use your debit or credit card for spending. In a vast majority of countries across the globe, your Visa or MasterCard (especially if it's a credit card) will be usable at card machines and ATMs pretty much no matter where you are in the world.
While this can be a convenient option, it's worth being aware that it can often come at a steep cost, as the card companies, merchants, and your bank, might all be levying various fees -- many of which are bypassed when using a travel card.
Pay in the Right Currency When Spending and Using ATMs Abroad
If you've travelled frequently enough, then you'll be all too familiar with with being at a shop, restaurant, or ATM, and being presented with two currencies to choose to pay with: the local currency or your home currency.
The rule here is simple — pay in the local currency wherever possible and avoid paying in your home currency. By paying in your home currency, merchants will charge you a dynamic currency conversion (DCC) fee, which can often be exorbitant and tend to be much higher than what you'd pay in foreign currency fees with your card provider.
For this reason, while being asked to choose between paying in the local currency or in your home currency may seem like a no-brainer at first glance, and we'd strongly recommend that you avoid taking the bait and dodge those 4 to 8% (or higher!) fees that go along with dynamic currency conversion.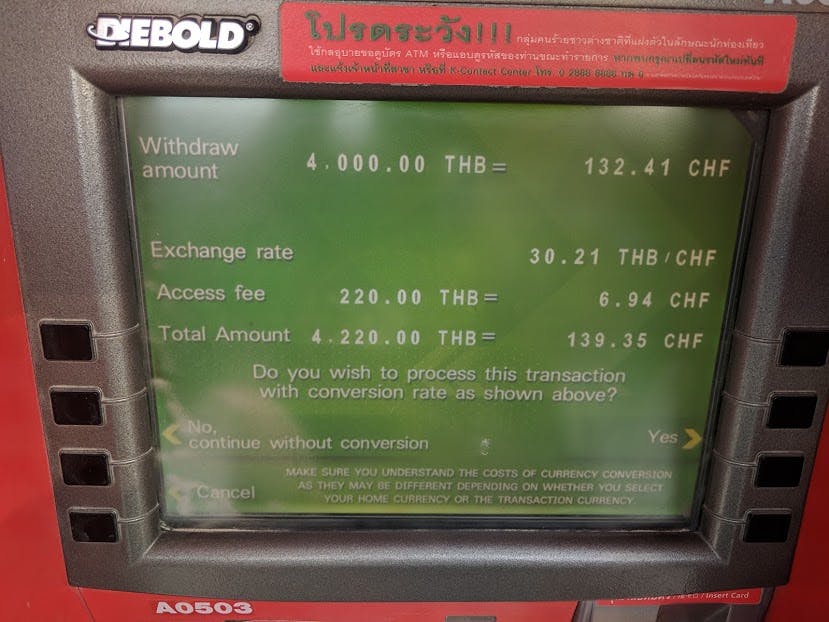 Tips When Using an ATM Abroad
As mentioned above, similarly to how shops, restaurants, and retailers charge a DCC when you pay in your home currency when abroad, ATMS do precisely the same. Because of this, we'd therefore recommend that you choose to pay in the local currency when withdrawing money at an overseas ATM, too.
While in this case, you'll usually have to accept the ATM's currency exchange rate upfront, be aware that in some cases the machine may just spit out the cash, leaving you to discover the rate when you check your account transactions.
Another tip for withdrawing from ATMs abroad would be to find out whether or not your bank offers fee-free withdrawals with certain banks abroad before you leave home. Because of the Global ATM Alliance, it may be the case that your bank has an agreement with foreign banks in your destination country, meaning that you can often use these ATMs abroad without having to pay a fee for withdrawals. While your exchange rate may still be poor, you'll at least be dodging a hefty withdrawal fee in addition to the exchange rate margin.
In some cases, you may also pay an "international processing fee" or similar when converting currencies. This fee may or may not be waived with the Global ATM Alliance, but in most cases, the withdrawal fee will be lifted. For example, Bank of America has an alliance with Barclay's in the UK and Deutsche Bank in Germany and Spain, meaning that if you withdraw money from ATMs belonging to those banks while abroad, you don't pay any overseas withdrawal fee, only 3% transaction fee for converting the money into the local currency.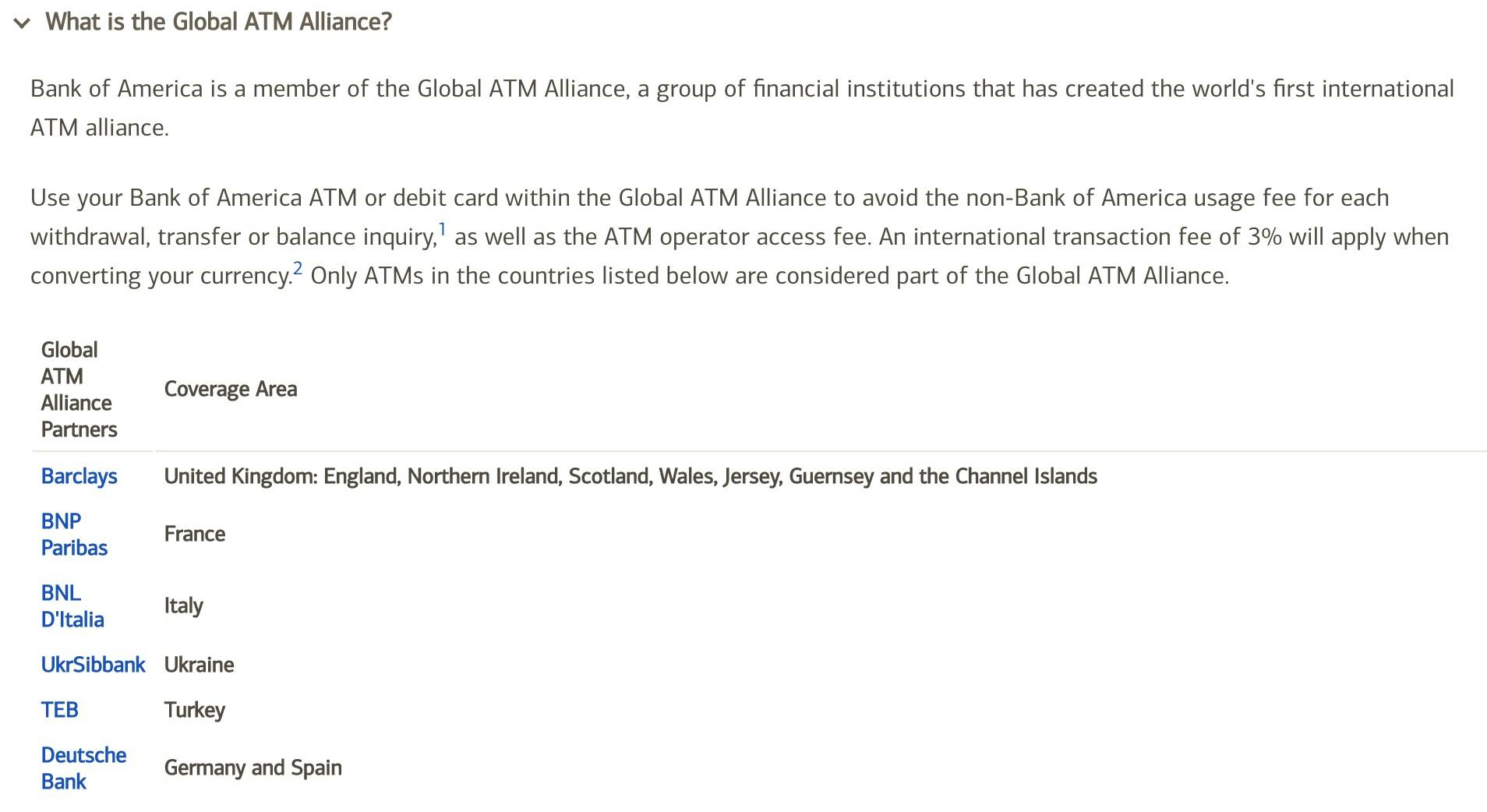 A final word of advice would be that even if your bank doesn't have agreements with foreign banks in the country to which you're travelling, always try to use an ATM that belongs to a local bank rather than a generic cash machine in the wall. This way, you can be more confident that you'll be presented with the bank's exchange rate.
Best alternatives to your usual ATM card provider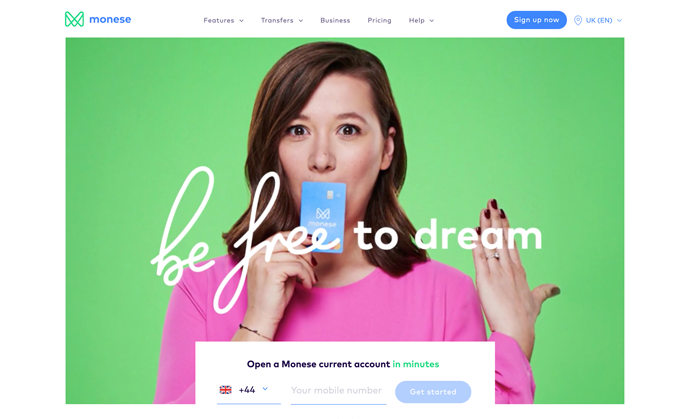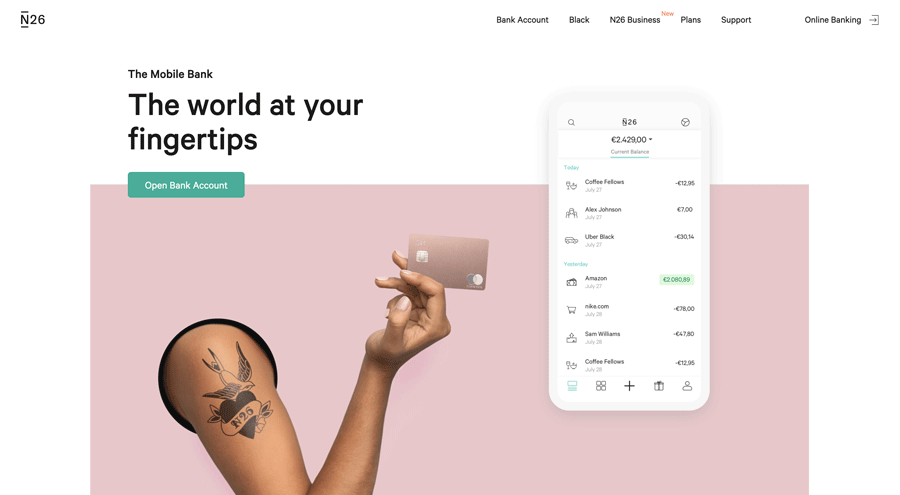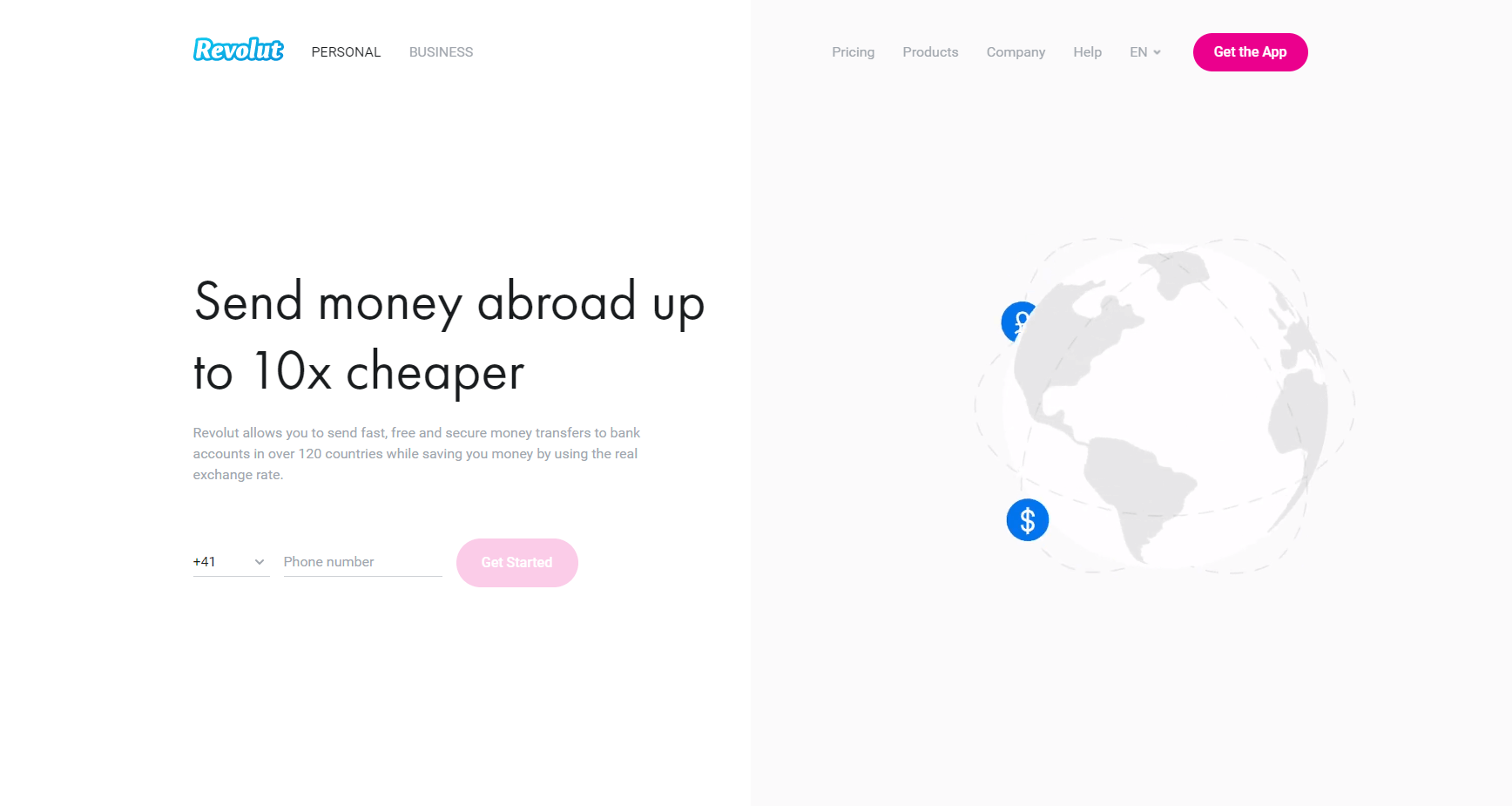 Why Trust Monito?
You're probably all too familiar with the often outrageous cost of sending money abroad. After facing this frustration themselves back in 2013, co-founders François, Laurent, and Pascal launched a real-time comparison engine to compare the best money transfer services across the globe. Today, Monito's award-winning comparisons, reviews, and guides are trusted by around 8 million people each year and our recommendations are backed by millions of pricing data points and dozens of expert tests — all allowing you to make the savviest decisions with confidence.
Advertiser Disclosure
Instead of banner ads and paywalls, Monito makes money through affiliate links to the various payment service providers featured on our website. While we work hard to scout the market for the best deals, we're unable to consider every possible product available to you. Our extensive range of trusted affiliate partners enables us to make detailed, unbiased, and solution-driven recommendations for all types of consumer questions and problems. This allows us to match our users with the right providers to suit their needs and, in doing so, match our providers with new customers, creating a win-win for everybody involved. However, while some links on Monito may indeed earn us a commission, this fact never impacts the independence and integrity of our opinions, recommendations, and evaluations.