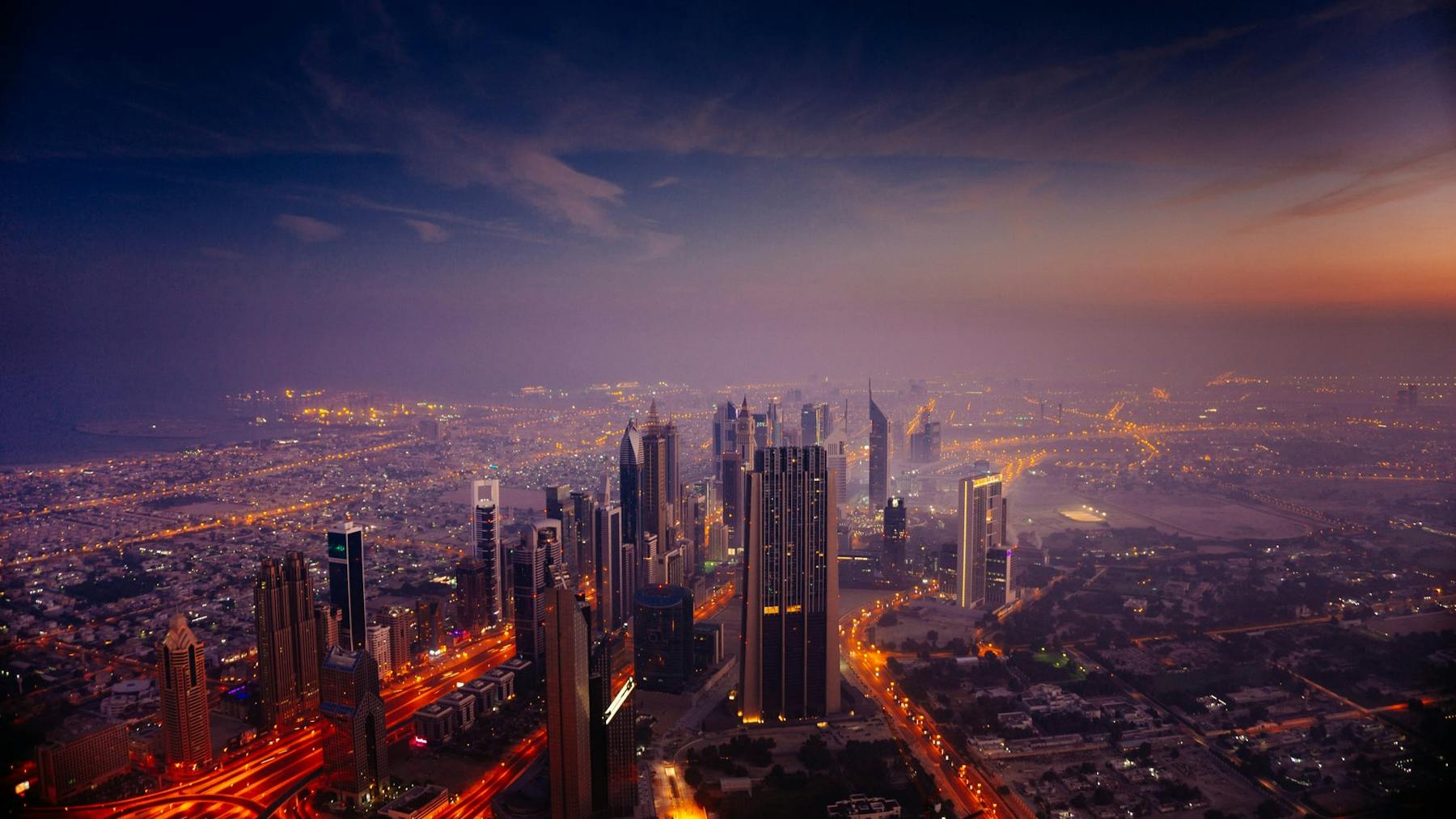 What's the Best VPN for Dubai? Top Three Services Compared
Whether you're a visitor, expat, or local in Dubai, using a VPN is instrumental in securing access to the internet freely and avoiding censorship or spying from the government.
The bad news is that the regulations have gotten more formidable in the UAE since 2018. Not only have many VPN providers been compromised, but using a VPN to visit censored websites has been made illegal. However, some websites and VoIP services considered illegal in the UAE (including Skype, Facetime, Facebook Messenger, and WhatsApp) are necessary if you're internationally connected or tech-savvy, meaning you'll need a VPN to access them.
On the other hand, the good news is that some premium VPN providers still offer advanced features such as top-notch encryption, obfuscated servers, and automatic kill switches which make it possible to browse the internet anonymously in Dubai. In this short guide, we examine the top three options to find the best VPN for Dubai and explore which might be the best one for you. —
Hide your IP address from corporations, government agencies and would-be hackers with ExpressVPN.
Connect to their encrypted server to protect your identity and your data even if you're using public Wi-Fi.
ExpressVPN — Overall Best VPN for Dubai
💵 Pricing

$12.95 (~ 47 Dhs.) per month on the monthly plan.
$9.99 (~ 36 Dhs.) per month on the six-month plan.
$8.32 (~ 30 Dhs.) per month on the annual plan.

💻 Compatible With

Windows
MacOS
Linux
iOS
Android

📱Maximum Devices

5

🌍 Countries (Servers)

94

📍 Located

British Virgin Islands

⭐ Trustpilot

Excellent - 4.6

✅ Advantages

✔ Trusted brand with a great reputation
✔ Blazing-fast speeds
✔ Excellent for unblocking streaming services

❌ Disadvantage

✘ Prices are above average
✘ Not very flexible for advanced users and techies.

Go to ExpressVPN ❯
Without a doubt, ExpressVPN is one of the best VPNs on the global market and provides an excellent way to protect your online activity and evade censorship in Dubai for all types of users, needs, and preferences.
For example, ExpressVPN is probably the best-in-class for streaming and accessing calling services. It can be used to unblock the Etisalat firewall on Skype, WhatsApp, Netflix, Amazon Prime, Hulu, Facebook Messenger, and many others — all without any technical know-how.
When it comes to security, ExpressVPN leaves nothing to chance. It has a no-log policy (verified by independent audits). It will not track your IP address, browsing history, traffic, Domain Name System (DNS) queries, or your online behaviour in any other way. Obfuscated servers are available, although (on the downside), you'll need to know what you're doing to enable them. The service also allows fully-anonymous browsing from Dubai, with a built-in automatic kill switch, AES-256 encryption (the most advanced encryption standard), IPv6 leak protection (meaning your actual IP address won't be leaked), a large number of servers and protocols to choose from, and many other security-first features.
To top things off, ExpressVPN's speeds are excellent, and the service frequently tops the rankings against its competitors in this category. And while ExpressVPN does allow a maximum of only five devices per subscription, in our opinion, this should suit most users just fine.
NordVPN — Best for Security
💵 Pricing (After Promo)

$11.99 (~ 44 Dhs.) per month on the monthly plan.
$8.29 (~ 30 Dhs.) per month on the annual plan.

💻 Compatible With

Windows
MacOS
Linux
iOS
Android

📱Maximum Devices

6

🌍 Countries (Servers)

59

📍 Located

Panama

⭐ Trustpilot

Excellent - 4.4

✅ Advantages

✔ Arguably the safest and most secure VPN
✔ Attractive deals for first-time users
✔ Encrypts traffice twice with DoubleVPN

❌ Disadvantages

✘ Not the best option for torrenting
✘ Some server connections are slow

Go to NordVPN ❯
NordVPN is a world-class VPN that's neck-in-neck with ExpressVPN as the best VPN globally. It's pretty much on par with the latter in every way: blazing-fast speeds, dozens of server locations around the globe, impeccable security, and extensive customer support.
However, the one area in which NordVPN truly shines is its excellent security. Like ExpressVPN, NordVPN has a no-logs policy and won't track your activity (from browsing history to IP address to DNS records). Also, like ExpressVPN, NordVPN comes with a built-in automatic kill switch. However, unlike its chief competitor, NordVPN makes it much easier to connect to an obfuscated server (see the how-to on their website), which is particularly useful in the UAE. In fact, NordVPN generally provides you with better control over your security features than the others on this list, and handling security is generally more accessible on its platforms (although it'll help to have some technical knowledge of how VPNs work).
Additionally, NordVPN is integrated with the Tor browser and is easy to configure with the OpenVPN protocol and PPTP and L2TP/IPsec (although these features are for advanced users only — for ordinary users, the default settings with obfuscated servers enabled should be sufficient for using this VPN in Dubai.)
All in all, NordVPN is a top contender for the best VPN for Dubai and it checks all the boxes. With its many features and privacy-focused platform, you won't go wrong with signing up to secure your connection.
SurfShark — Best Value for Money
💵 Pricing

$12.95 (~ 48 Dhs.) per month on the monthly plan.
$3.99 (~ 15 Dhs.) per month on the annual plan.

💻 Compatible With

Windows
MacOS
Linux
iOS
Android

📱Maximum Devices

Unlimited

🌍 Countries (Servers)

65

📍 Located

The Netherlands

⭐ Trustpilot

Excellent - 4.3

✅ Advantages

✔ Excellent value for money
✔ Good for families or multiple devises or users
✔ Connect via two different VPN servers at once

❌ Disadvantages

✘ Fewer advanced features
✘ Not as fast as ExpressVPN or NordVPN

Go to SurfShark ❯
An excellent choice if you're looking to save as much money on your VPN subscription as possible, SurfShark is a top-notch VPN service that offers you all of the essential features provided by the giants ExpressVPN and NordVPN — but at nearly half the price on the annual plan.
SurfShark matches NordVPN regarding privacy and security (audited for no-logs, secured with AES-256 encryption, secure tunnelling protocols, etc.), but these features are less customisable than on the latter platform. However, the out-the-box settings are secure, and the VPN will handle blocking unwanted websites and unblocking wanted ones in Dubai without any problem, regardless of whether you're interested in streaming, torrenting, video calling, or practically anything else you'd do online.
A big plus about SurfShark is that it comes with unlimited connections and devices. This also makes it a good choice if you have many devices yourself or a family whose devices you'd like to secure.
Most impressive to us is SurfShark's pricing. Although its month-to-month plan is rather pricey (even pricier than NordVPN's), its yearly price is considerably lower than the others on this list and comes to just $3.99 per month (paid annually) — an outstanding deal as far as premium VPNs go. Considering you'll get almost all of the advanced functionality of the other two services for such a low price as this, we think SurfShark easily tops this list in terms of value for money.
FAQ About VPNs in Dubai
🚫 Are VPNs legal in Dubai?

Although the UAE government has taken a hard stance against VPNs in recent years, VPN software in and of itself is not strictly illegal in the country. However, using a VPN to access a censored website is unlawful.

💻 Do I need a VPN in Dubai?

Using a VPN is not necessary for Dubai, but if you'd like to browse freely without being tracked and censored by Etisalat, then it will be needed. Without a VPN, for example, you won't be able to access some popular websites and VoIP services, including Skype, Facetime, Facebook Messenger, and WhatsApp.

🔒 Is it safe to use a VPN in Dubai?

Yes, it's safe to use a VPN in Dubai, so long as you use a premium and reputable service that the authorities in the UAE haven't restricted. Good VPNs (which include ExpressVPN, NordVPN, and SurfShark) include security and privacy features such as:

Obfuscated servers;
AES-256 encryption;
IPv6 leak protection;
Automatic kill switch.

📱 Can I use WhatsApp in Dubai with a VPN?

You can use WhatsApp in Dubai to send messages without a VPN, but you'll not be able to make voice and video calls. You'll need a VPN to secure your connection through a server in a foreign country to make these calls. In our opinion, ExpressVPN is the best VPN for WhatsApp in Dubai.

📶 Why does my VPN not work in Dubai?

If your VPN does not work in Dubai, there's a fair chance you're using a free VPN or a VPN restricted by the UAE government. We recommend using ExpressVPN, which works in Dubai and is, in our opinion, the best VPN to use in the country.
Why Trust Monito?
You're probably all too familiar with the often outrageous cost of sending money abroad. After facing this frustration themselves back in 2013, co-founders François, Laurent, and Pascal launched a real-time comparison engine to compare the best money transfer services across the globe. Today, Monito's award-winning comparisons, reviews, and guides are trusted by around 8 million people each year and our recommendations are backed by millions of pricing data points and dozens of expert tests — all allowing you to make the savviest decisions with confidence.
Learn More About Monito
Monito is trusted by 15+ million users across the globe.

Monito's experts spend hours researching and testing services so that you don't have to.

Our recommendations are always unbiased and independent.