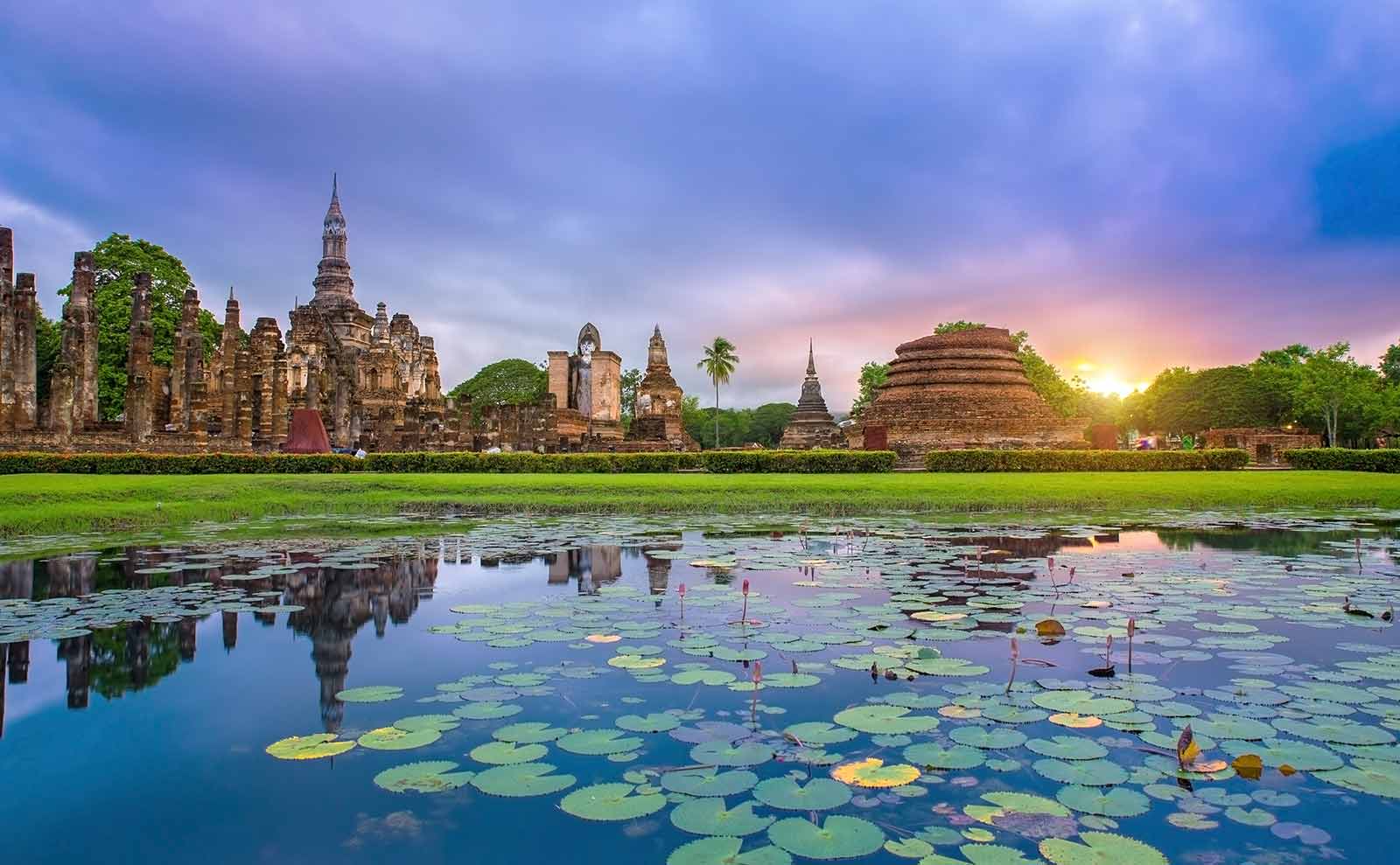 Find the best providers to send money to Thailand
Our real-time comparison engine finds the cheapest providers for your transfer to Thailand, you save on fees and exchange rates. That way, more money arrives.
How to send money to Thailand
Learn how to send money to Thailand at the most competitive cost in a few easy steps
1. Check the THB rate against the currency you want to send
Making your transfer at the right moment can help you save money. It's a good idea to set-up smart alerts to keep an eye on the THB mid-market's evolution.
2.Go with the optimal option by comparing all services.
We compare a lot of services able to send money to Thailand, such as Wise, TransferGo, Remitly, Paysend, Wise Multi-Currency Account. Optimize your transfer by comparing all these providers to find the most competitive deal for your upcoming money transfer.
3.Select the best provider for you
What do you value the most? Overall cost, time for the money to arrive, customer reviews? Evaluate the advantages and disadvantages before deciding which provider to use.
4. Sign up and start your transfer with the company you selected
Now is the time to sign up on the money transfer provider's online portal - be aware you will often need to upload an ID document and/or a proof of adress - and configure your money transfer to Thailand.
Best money transfer providers to send money to Thailand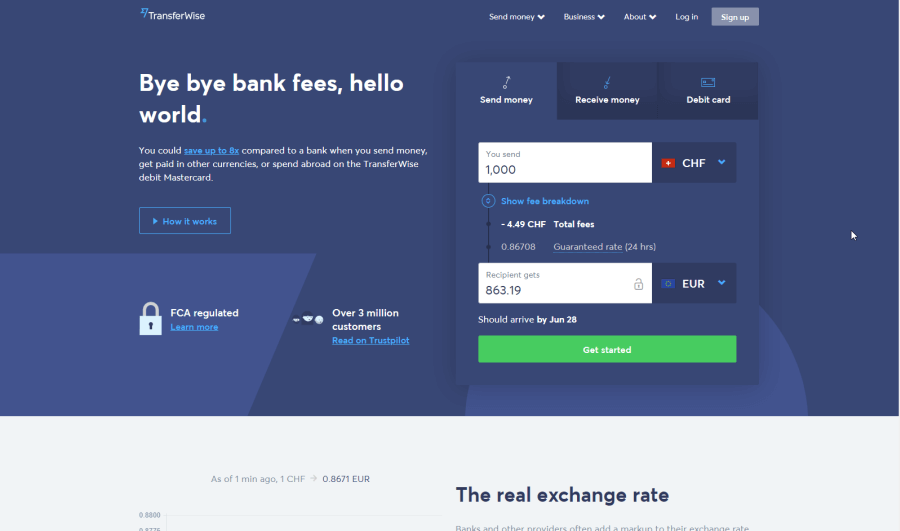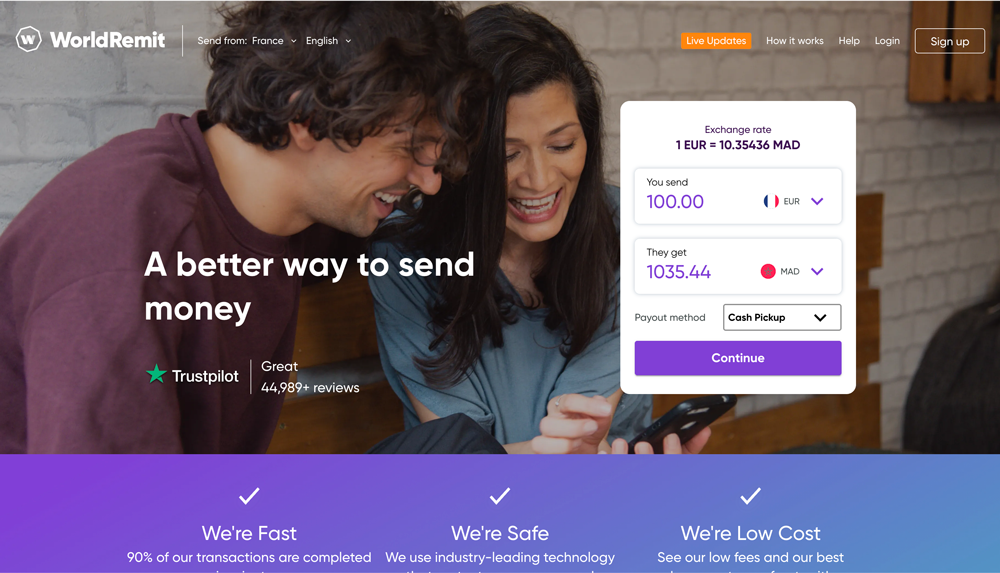 Which provider should you select for your next transfer to Thailand?
The cheapest way to send money to Thailand will almost always be to make a transfer to a bank account in Thailand via a specialized online money transfer operator, that you can pay by debit card or local bank transfer. Services such as TransferWise or Xendpay are good examples of such solutions, they will offer an exchange rate very close to the mid-market rate and apply transparent and low fees. These solutions will be much cheaper than making an international bank transfer to Thailand with your own bank or using PayPal, as these options generally have higher fees and take a huge margin on the exchange rate when converting your money in Thai Bahts.
If your recipient in Thailand doesn't have a bank account, you also have plenty of good options to choose from. It's generally worth it to check the money transfers giants Western Union and Moneygram to see if they currently have good offers as they have a great coverage of every region in Thailand and offer very fast transfers, however, other companies such as Azimo, WorldRemit, Transfast or Remitly which offer transfers to many pay-out options (cash pick-up, airtime top-up, bank transfer, bill payment) will usually offer you a better deal.
If you're sending a large amount to Thailand, let say you are for example and expatriate moving to Bangkok for a few years and you want to take part of your savings with you, or you need to buy property in Thailand, then, we usually recommend to use a foreign exchange company. Most of the big FX companies will support the Thai Baht as receiving currency, we recommend the services of Currency Solutions, OFX, Currencies Direct, Halo or Frontierpay. You can compare these companies with our comparison engine to see which one are likely to give you the most attractive quote.
Whether you're an expat living in Thailand and regularly need to send money from your home country to Thailand, or you left Thailand to live and work abroad and transfer money back to Thailand to support your family, comparing money transfer solutions before your transfers can help you save a lot on transfer fees and poor exchange rates.
If you're still using your bank to transfer money to Thailand (or a traditional cash-to-cash money transfer operator, or even worse PayPal), you're likely paying 3%-5% too much for each of your transfer. There are today a lot of solutions to transfer money to Thailand with transparent fees and great exchange rates, you simply need to compare your options before each of your transfer, for the exact amount you need to send.
What information do you need to send money to a bank account in Thailand
Name of the recipient 
The name of the recipient's bank account's holder.
Name of the recipient's bank (ex. The Thai Credit Retail Bank) 
The name of the recipient's bank in Thailand. Often, you will be able to select the name of the bank in the list, in other cases, you have to enter the name yourself.
SWIFT/BIC Code (ex. BKKBTHBK) 
The SWIFT (also called BIC) code is a unique code attributed to each bank often used in international transfers.
Account number (ex. 7632234874) 
The bank account's number of the recipient in Thailand.
Address of the recipient 
For legal reasons, you need communicate the exact postal address of the recipient in Thailand.
To send money to a bank in Thailand, you'll need some information about the recipient's bank details in order to set-up your transaction. Banks in Thailand don't use the IBAN system so you will have to enter the bank account number of your recipient (usually a ten digit number) as well as the SWIFT (or BIC) code to identify the bank in which your recipient has his account. Sometimes, money transfer operators will allow you to select the name of the bank in a list instead of asking you for the SWIFT code.
In addition, for legal reasons, you will need to give the postal address in Thailand of your recipient (not the address of the bank).
Why Trust Monito?
You're probably all too familiar with the often outrageous cost of sending money abroad. After facing this frustration themselves back in 2013, co-founders François, Laurent, and Pascal launched a real-time comparison engine to compare the best money transfer services across the globe. Today, Monito's award-winning comparisons, reviews, and guides are trusted by around 8 million people each year and our recommendations are backed by millions of pricing data points and dozens of expert tests — all allowing you to make the savviest decisions with confidence.
Advertiser Disclosure
Instead of banner ads and paywalls, Monito makes money through affiliate links to the various payment service providers featured on our website. While we work hard to scout the market for the best deals, we're unable to consider every possible product available to you. Our extensive range of trusted affiliate partners enables us to make detailed, unbiased, and solution-driven recommendations for all types of consumer questions and problems. This allows us to match our users with the right providers to suit their needs and, in doing so, match our providers with new customers, creating a win-win for everybody involved. However, while some links on Monito may indeed earn us a commission, this fact never impacts the independence and integrity of our opinions, recommendations, and evaluations.