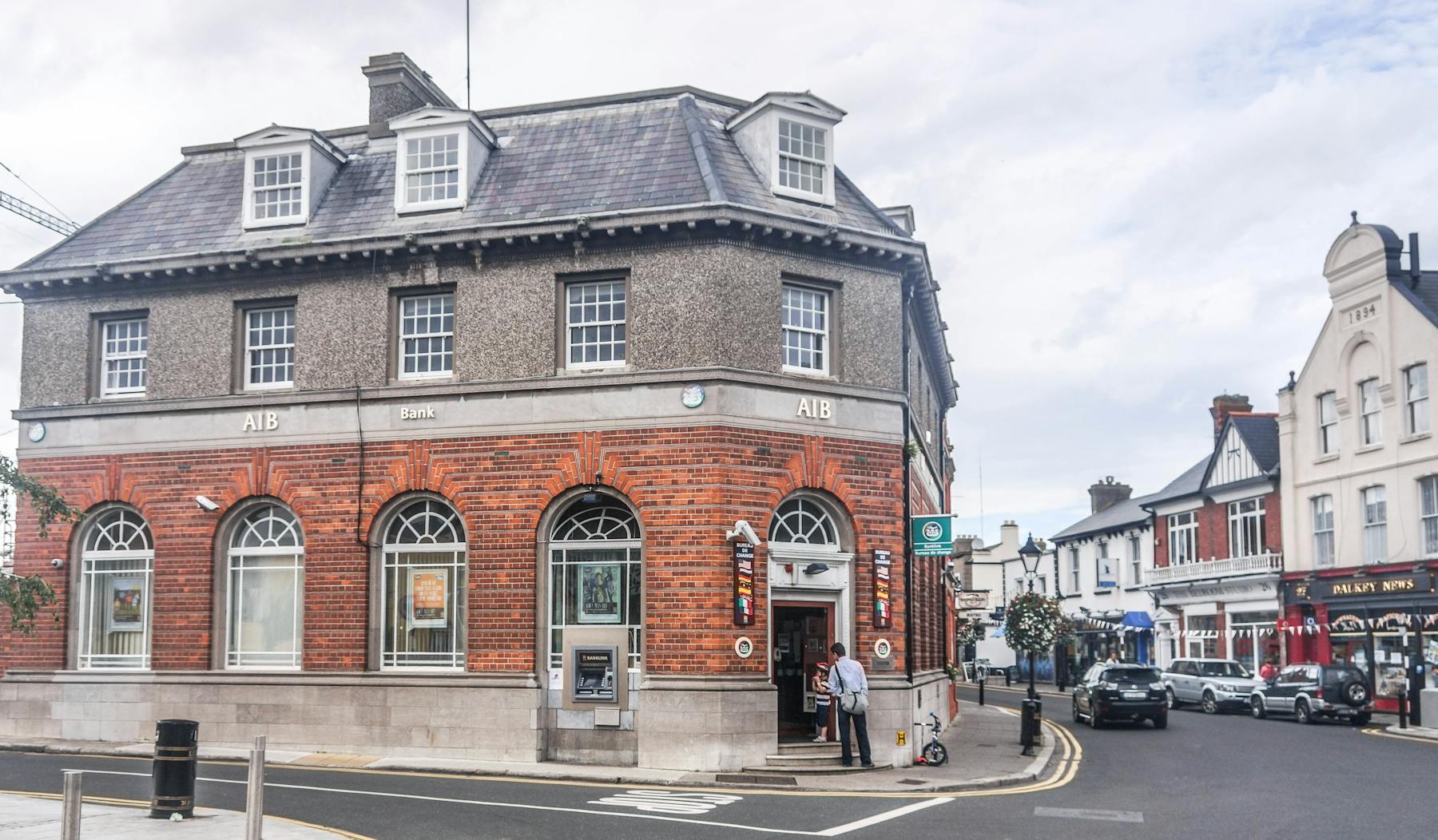 AIB International Transfers: Fees, Exchange Rates, Alternatives, and More
Ireland's largest bank with around 1.4 million customers on its digital platform alone¹, Allied Irish Banks (AIB) is a large and popular financial services group that offers a range of personal and business banking services to clients across Ireland and the UK, including international money transfers from the Euro to foreign currencies across the globe.
However, while AIB international transfers are fast and cover an impressive scope of countries, the service comes at a rather steep cost— especially for payments to countries outside the EU/EEA. In the end, this leaves AIB international transfers of all sizes rather pricey for those looking to make low-cost payments to foreign currencies.
In this guide, we look at the cost of sending money internationally with AIB, including both its fees and exchange rates, before exploring the best alternatives available to users in Ireland.
AIB International Transfer Fees
AIB charges the following fees per transaction on international payments made in Euros from Ireland:
Payment fee: €15 for standard transfers, €22.50 for urgent transfers
Exchange rate margin: 1.20% to 1.50% depending on the currency
AIB International Transfer Fees
In most cases, AIB international payments are processed as international wire transfers. As a client, this means that you'll need to use your AIB Internet Banking account or the AIB Mobile Banking App to instruct a transfer, both of which can be done in practically the same way as you would a domestic SEPA payment. AIB will then wire your funds over SWIFT to reach its destination in a foreign country and currency.
AIB international transfer fees are charged as fixed fees based on the sending destination, can be broken down as follows:
Using the 'Paylink Euro' service: €0.00 for Euro payments to Euro countries in the SEPA zone.
Using the 'Paylink' service: €15.00 for Euro payments to non-Euro countries.
Other Fees to Anticipate
If you'd like to be sure your payment will arrive as quickly as possible (i.e. usually within one business day), then you can select the 'Urgent' service, which will cost €22.50 for payments to non-Euro countries or €12.70 for payments to Eurozone countries.
In addition, if you'd like to instruct your transfer manually (e.g. over the phone or in branch), the service will cost more too.
Finally, another fee you might pay is a correspondent bank fee (typically ranging between €5.00 and €75.00 per transfer) if your wire transfer cannot be made directly to your beneficiary's bank and requires the help of correspondent banks to get the job done.
International payment instructions sent through Irish banks are often set to 'SHA', meaning that both the sender and the receiver of the funds will pay any correspondent bank fees charged along the way. These fees can be as high as €75.00 per transfer.
RBS Exchange Rates: Beware the Hidden Fees
Over and above the standard set of fees highlighted above, AIB will also charge another fee called an exchange rate margin on every transfer you send abroad. Although banks tend to hide this fee in their terms and conditions, AIB is quite clear about its foreign exchange pricing, stating on its international payments page that standard fees apply "plus a foreign exchange margin".
In essence, this means that AIB offers you its own exchange rate that's slightly poorer than the one that you'll see on Google, for example (known as the mid-market exchange rate.)
Although not exorbitant compared to some banks we've analysed, these hidden exchange rate margins fees are fairly high at AIB, usually ranging between 1.20% to 1.50% of the transfer amount depending on the currency involved. As we'll explore below, while this may not seem like a lot, it's worth noting that every unit of currency converted is subject to this exchange rate fee, meaning the costs stack up quickly!
The Costs Combined
With both fees and exchange rates taken into account, it becomes obvious that AIB international transfers can be rather costly, especially for larger transfer amounts (i.e. more than €2,500.00), where the percentage cost of the transfer can result in increasingly large absolute fees.
Suppose, for example, you were to use AIB for a €2,500.00 transfer to a friend in the US. After €51.28 in total fees was deducted from the send amount (formed by the €15.00 handling fee and the €36.28 exchange rate margin*), the remaining Euro amount would be converted across to US dollars and leave your friend with around US$2,898.
Contrast that to using Wise, a London-based global money transfer service, for the same transfer. With Wise, you'd pay only €10.79 in service fees without an exchange rate margin, getting your friend US$2,940 — around 1.5% more than they'd have received had you made your transfer with AIB.
Take a look at the examples in the graph below to get a better idea of how AIB's fees are broken up and what you might expect to pay when you send money abroad:
* Conversion made 10/09/2021
However, while competitive, Wise isn't always the cheapest money transfer service for transfers abroad from Ireland, and the best service to suit your needs will depend on the country to which you're sending and the transfer amount.
To find the best deal on every transfer, compare the top money transfer services on Monito's real-time comparison engine and save up to 95% compared to the bank:
Is AIB Right for Your International Transfer?
All things considered, AIB is indeed a trustworthy and world-class partner for your everyday banking needs. As a customer, you'll be able to rely on a secure and distinguished institution to help you with a wide range of services.
However, when it comes to international payments in particular, if you're somebody who values saving money on these often expensive services, then AIB may not be the best choice for you. Instead, we recommend comparing your options among the many low-cost exchange rate providers out there to see which one will offer you the best rates. To get the job done, run a search on Monto's real-time comparison engine above to get the job done freely and easily!
To get a better picture of how AIB's foreign exchange services weigh up against the top international money transfer services on the Irish market, see how the services compare on a €2,500.00 transfer to the United States in the table below:
AIB vs Top Transfer Services
| Service | Time | Received (USD) | Payment Option(s) | Cost Overview | |
| --- | --- | --- | --- | --- | --- |
| | 1-5 days | $2,898 | Wire, SEPA payment | Upon paying | Go To AIB |
| | 3-5 days | $2,945* | Wire, SEPA payment, credit/debit card | In advance | Go To Wise |
| | 2 days | $2,945 | SEPA payment, credit/debit card | In advance | Go To Xendpay |
| | 1 day | $2,942 | SEPA payment, credit/debit card | In advance | Go To Azimo |
References Used in This Guide
Why Trust Monito?
You're probably all too familiar with the often outrageous cost of sending money abroad. After facing this frustration themselves back in 2013, co-founders François, Laurent, and Pascal launched a real-time comparison engine to compare the best money transfer services across the globe. Today, Monito's award-winning comparisons, reviews, and guides are trusted by around 8 million people each year and our recommendations are backed by millions of pricing data points and dozens of expert tests — all allowing you to make the savviest decisions with confidence.
Learn More About Monito
Monito is trusted by 15+ million users across the globe.

Monito's experts spend hours researching and testing services so that you don't have to.

Our recommendations are always unbiased and independent.