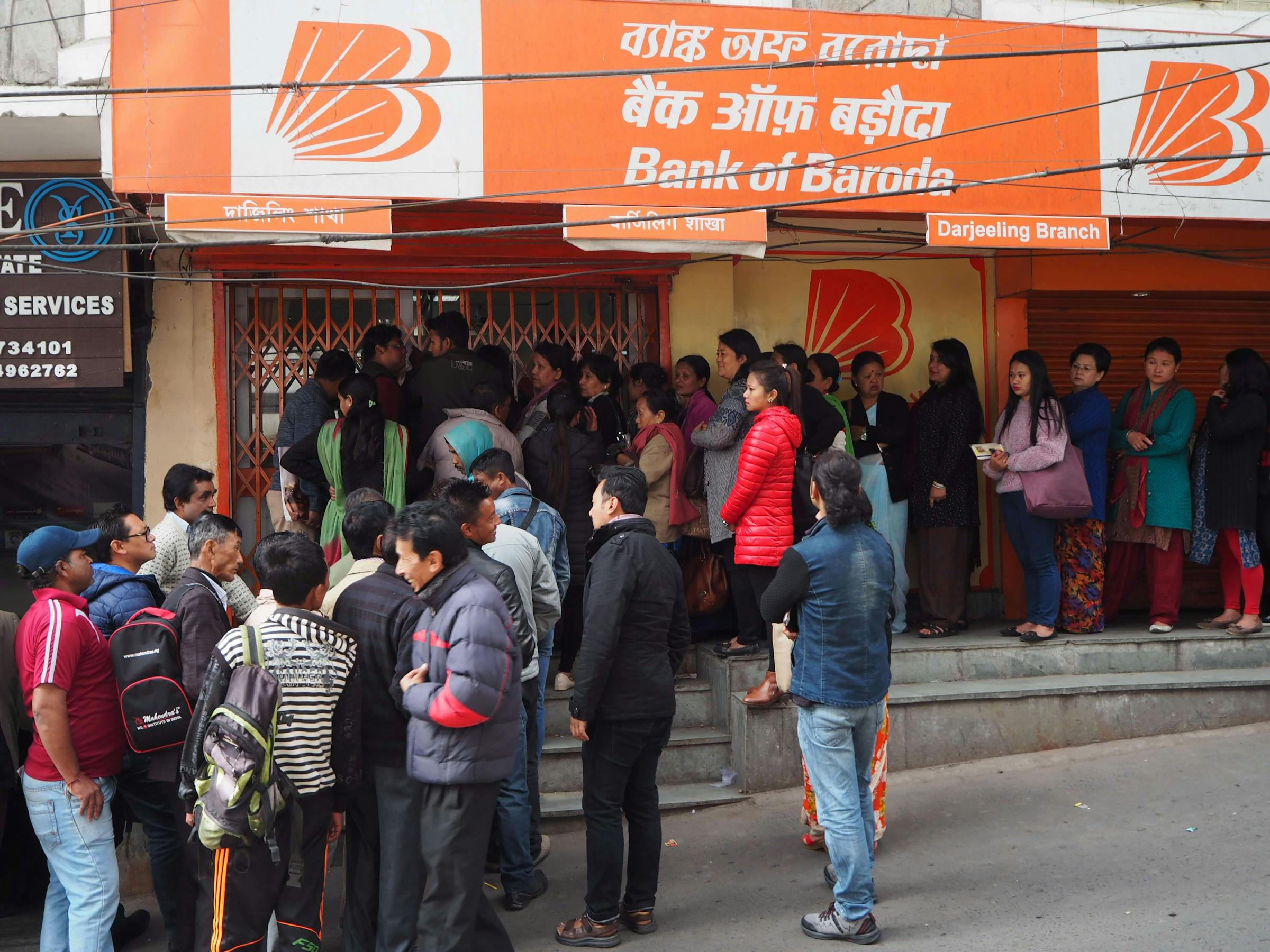 What Is a Cash Pickup Money Transfer?
What Is a Cash Pickup?
A cash pickup is a way in which the recipient of a money transfer can retrieve their funds in cash from a physical location, rather than having them deposited electronically into a bank account.
Cash pickups can be instrumental to send money to someone without a bank account, with many (although not all) currency exchange services catering to this market by allowing customers to set cash pickup as a receiving method.
In these cases, the sender of money often pays a different set of fees and exchange rates to those for online transfers. Once sent, the beneficiary can then go to an agent location (often a convenience store) and show a valid photo ID along with the transfer reference number to receive their cash.
Which Services Offer Cash Pickup?
To send money abroad for cash pickup, there are many options available. Among those that performed well on Monito's comparison engine over the course of the last year were Remitly (cheapest on 20% of searches for cash pickup globally), WorldRemit (cheapest on 14%), and MoneyGram (cheapest on 5% of total transfers.)
Other notable services include Ria (cheapest on 4% of searches respectively), Small World and Xoom (cheapest on 2% of searches), and Western Union, which — despite being the largest money transfer service in the world — was the cheapest service on only 1% of global searches.
Send Money for Cash Pickup
The best way to send money overseas for cash pickup is by best comparing the market for the best deal using Monito's real-time comparison engine.
Simply run a search to discover which service will offer you the best fees and exchange rates for your next transfer abroad:
Find the Cheapest Way To Send Money for Cash Pickup
How Does Cash Pickup Work?
Cash pickups work as a receiving method (also called a pay-out method) in a money transfer. This means that it's always the recipient of the money that handles the cash, with the sender of the money typically choosing how to fund the transfer. For example, one might send US$500.00 from the US to the Philippines to be received in cash and pay for the transfer using a debit card.
Sending a money transfer for cash pickup will generally involve selecting the necessary options on the website of the money transfer service in use, for example, MoneyGram or Remitly. These services operate large networks of global partners, paying out the cash to the recipient on the sender's behalf.
Senders will usually pay a small transaction fee ⁠— either as a fixed amount or as a percentage of the transfer value ⁠— every time they send money for cash pickup. If the transfer involves currency exchange, they'll pay an exchange rate margin, usually in addition to the transaction fee. Similarly to cash pickup, cash currency exchange services (i.e. buying physical cash banknotes in a foreign currency) at the bank or bureau de change also include these fees, meaning it can be tricky to find the cheapest ways to exchange currency.
Finally, to receive their funds on the other end, cash pickup recipients are almost always required to show a valid government-issued identification document at the cash pickup location.
Cash-To-Cash Money Transfers
As discussed above, cash pickups, by definition, always involve the recipient receiving cash. However, the transfer can sometimes also be funded with cash by the sender. These transfers, known as cash-to-cash money transfers, are prevalent within or between countries where cash use is high.
However, it's well worth noting that just like with any other pay-in method, using cash to fund a cash pickup will mean that slightly more is paid in than eventually gets paid out due to the fees associated with the service. For example, using MoneyGram to send US1,000.00 in cash from the US to Nicaragua (where the US dollar is widely used) will likely mean that around US$1,013.00 will need to be paid up-front for the full amount to go through.
Cash Pickup Reference Numbers
Another important part of setting up and retrieving a cash pickup is the reference number. When transferring money for cash pickup, you'll receive a unique reference number with the receipt once you've settled your transfer, regardless of which service you use.
This number, often received by SMS or email, can usually be used to track your transfer status. However, its main purpose is at the pickup counter, where your recipient is required to show the number alongside a valid photo ID. At Western Union, these reference numbers are known as Money Transfer Control Numbers (MTCNs). At MoneyGram, they're known as Authorisation or Reference Numbers, while at WorldRemit, they are called Transaction Reference Numbers.
Where Are Cash Pickups Usually Used?
According to data from Monito's comparison engine, over the course of 2020, cash pickups were most frequently used as a receiving method in the Arab States, where they constituted 56% of all transfers made. The percentage of transfers for cash pickup made through referrals on Monito was also high to Latin America (44%) and Africa (30%).
However, for transfers to Asia, Europe, and North America, cash pickups were in the small minority, making up just 7%, 6%, and 1.5% of total transfers, respectively.
Other Frequently Asked Questions About Cash Pickup
What's the difference between bank deposit and cash pickup? 💸

While both are ways of receiving money from overseas, cash pickup involves cash being retrieved from a physical location while bank deposits involve money being electronically deposited into one's bank account. Aside from this, there are also some differences in terms of fees and transfer speeds. Cash pickup transfers, for example, tend to come along with slightly higher fees and arrive faster, while bank deposits have come with lower fees and often take longer to arrive. However, these differences are general, and bank deposits can be very fast too (see our guide on the subject here.)

How can I do a cash pickup at Walmart? 🏪

You can quickly and easily pickup cash at your nearest Walmart Money Center or at a customer service desk in your local Walmart store. This service applies if money was sent to you using MoneyGram or Ria, both of which have partnerships with Walmart. See the company's official explanation for more information.

How does Xoom cash pickup work? 💷

Having a large web of global partners, Xoom offers cash pickup at thousands of locations across the world. To send a money transfer via Zoom for cash pickup, simply initiate a transfer as normal and then select the cash pickup option as a means of receipt. Note that not all receiving countries have cash pickup locations, so it would be wise to check in advance whether or not this option is available. A full list of Xoom's cash pickup locations can be found on its website.

How does MoneyGram cash pickup work? 💶

You can pickup your cash at any one of MoneyGram's agent locations worldwide. According to MoneyGram, cash is normally ready for collection in as little as 10 minutes after the transfer is successfully submitted. Before you go to a cash pickup location, make sure that you visit MoneyGram's 'Track a Transfer' tool to be sure that the money has indeed been fully processed. If so, your money will be ready for collection! Don't forget to bring along a valid identification in order to pickup the cash.

How does WorldRemit cash pickup work? 💵

To send money with WorldRemit for cash pickup, simply visit their site, select the country to which you'll be sending, choose "cash pickup" as the the method of receipt, and enter the amount. Once the transaction has been processed successfully, the recipient will be able to pickup the cash at any one of WorldRemit's partner locations. If you'r collecting a cash pickup from WorldRemit, be sure to bring along a valid photo ID and your reference number to the cash pickup location. See WorldRemit's official explanation to find out more.

How does Western Union cash pickup work? 💴

You can easily pick up money that's been sent to you with Western Union at one of the company's agent locations across the world. Make sure that you bring along a government-issued ID, as well as the MTCN (tracking number) that's associated with your transfer. (You may have to ask the sender for this number).

How does PayPal cash pickup work? 💻

While you cannot use your PayPal funds to pickup cash directly, you can indeed use your PayPal funds to send abroad for cash pickup using Xoom (a PayPal built service).

How many digits is a WorldRemit reference number? ✉

In a vast majority of cases, WorldRemit Transaction Reference Numbers are eight digits long. They are delivered to both the sender and the recipient of the money after a transfer has been sent.
Why Trust Monito?
You're probably all too familiar with the often outrageous cost of sending money abroad. After facing this frustration themselves back in 2013, co-founders François, Laurent, and Pascal launched a real-time comparison engine to compare the best money transfer services across the globe. Today, Monito's award-winning comparisons, reviews, and guides are trusted by around 8 million people each year and our recommendations are backed by millions of pricing data points and dozens of expert tests — all allowing you to make the savviest decisions with confidence.
Learn More About Monito
Monito is trusted by 15+ million users across the globe.

Monito's experts spend hours researching and testing services so that you don't have to.

Our recommendations are always unbiased and independent.