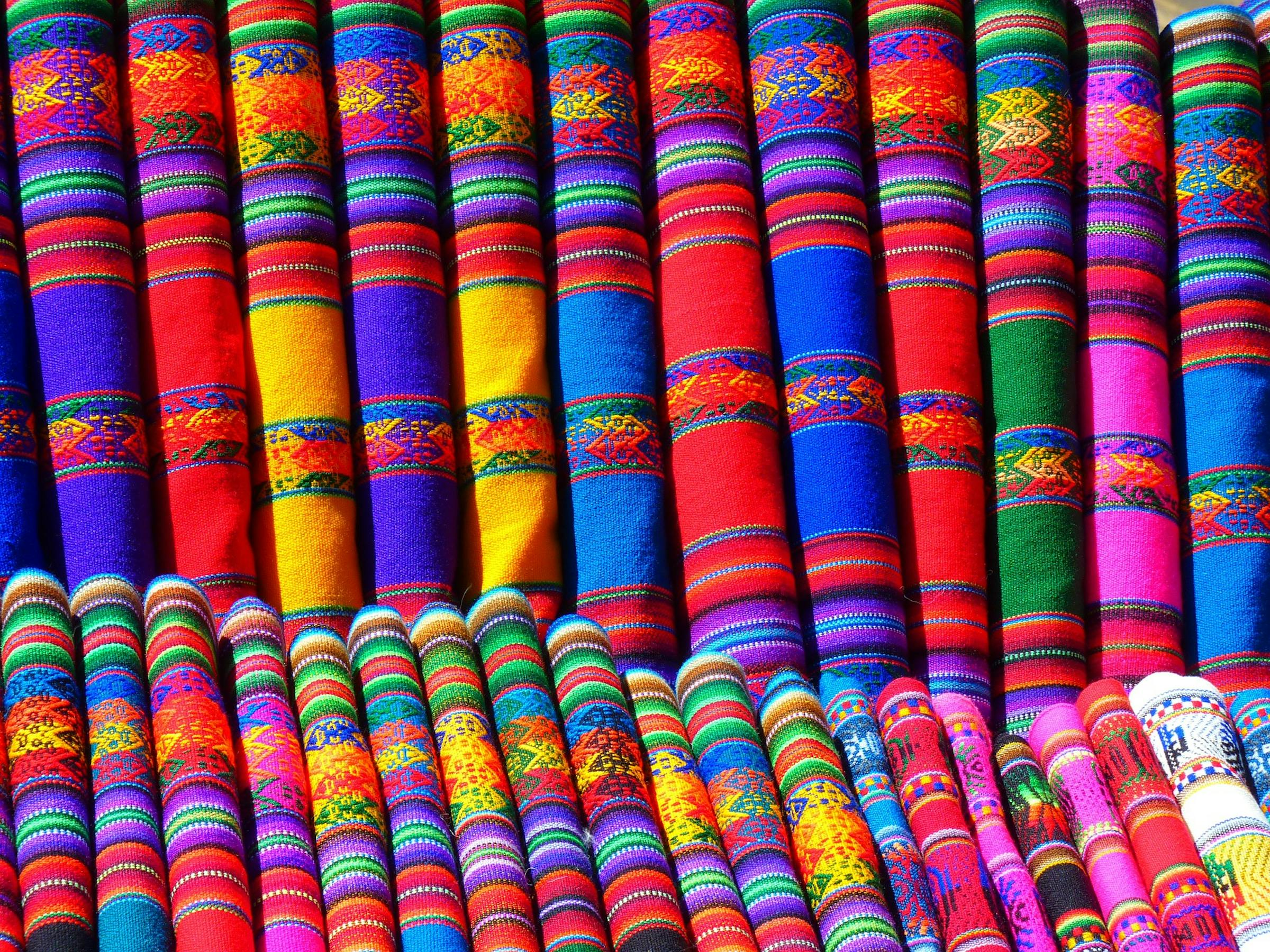 Find the Best Way to Send Money to Mexico
Compare exchange rates and fees for all services at once to send money to Mexico at the best rate. Read our Monito Score for each companies sending money to Mexico to find the best rated and most trustworthy providers.
How to send money to Mexico
Find out how to send money to Mexico at the best MXN rate in a few easy steps
1. Check the MXN interbank exchange rate against the currency you want to send
Sending money on a favorable day obviously increases how much Mexican pesos you will get. Keep track of the evolution of the Mexican peso exchange rate and make your transfer when you can get a good exchange rate.
2.Compare more than thirty services available to send money to Mexico and find the best provider.
There are 56 money transfer companies offering money transfer services to Mexico, such as Wise, TransferGo, Remitly, Wise Multi-Currency Account, Paysend. Sending money with the best company from the more than 56 available options is a sure way to save money.
3.Choose the best option based on your criteria
Do you need to send money to Mexico at the lowest total cost, with the fastest provider or with the provider with the best ratings?
4. Sign up and start your transfer with the provider you selected
Now is the time to register on the provider's website - be aware you will often need to upload an offical ID and/or a proof of adress - and configure your money transfer to Mexico.
Recommended Providers to Send Money to Mexico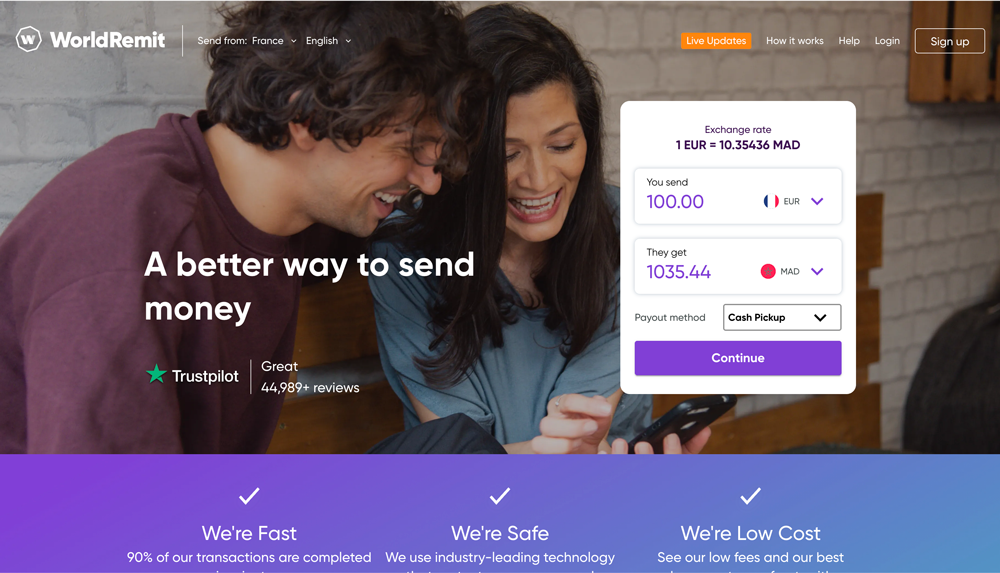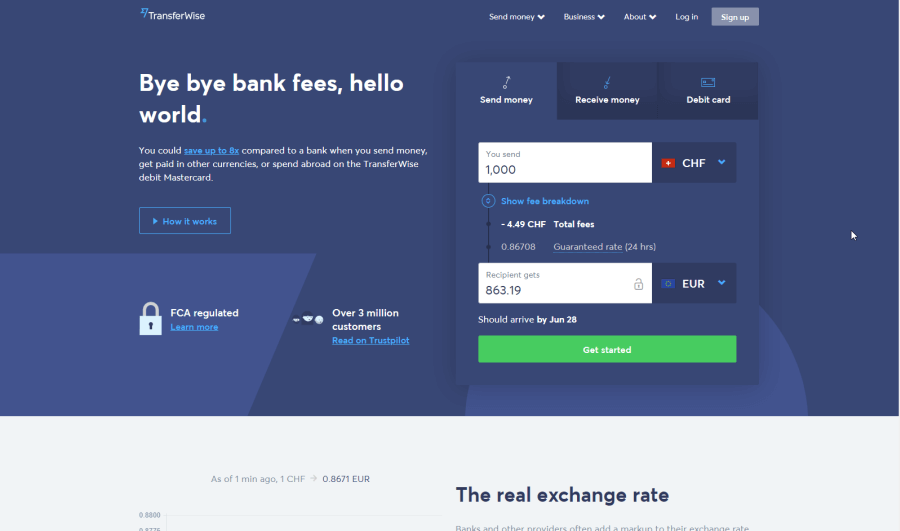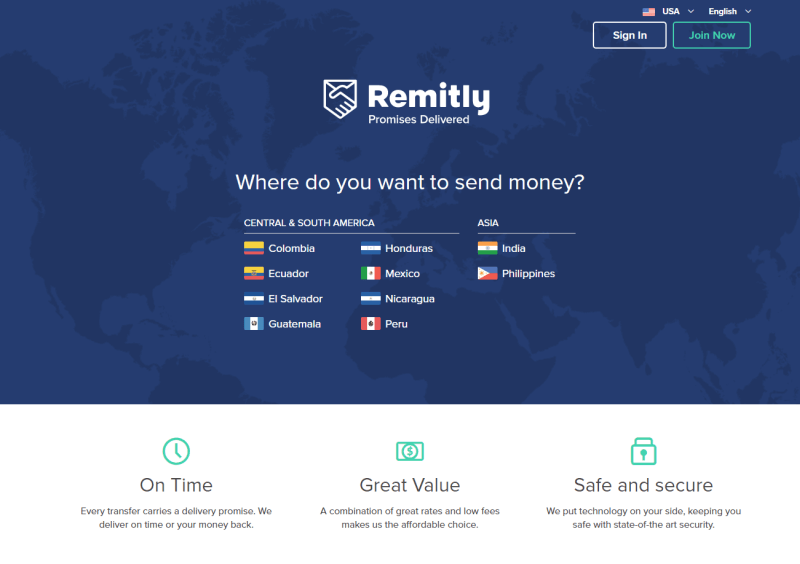 What do I need to know about transferring money to Mexico? Why not just go to the bank? 
Millions of people send money back to Mexico every week. With over 12 million Mexicans living outside Mexico, mainly in the United States, finding an easy and inexpensive way to send pesos back home to benefit family, friends, and others is key. 
What you may not know is that traditional banks in the US, Mexico, and all around the world do not provide the best fees or exchange rates for converting money into pesos. People send almost $30 billion back home to Mexico in remittances every year – which is on average over $2,500 per sender. Our research shows that most people overspend by up to 5% on their transfers. What does that mean? Well, it means that if you're sending $2,500 back home to your family, $125 gets lost in fees and less money makes it to your loved ones. That $125 then collectively becomes $1.5 billion in fees that don't make it to Mexico. We want to stop that and help you find money transfer providers that will provide you with transparent rates and fees and make sure more money gets from you to yours. 
Luckily, there are plenty of options for sending money back to Mexico. Monito details over 25 specialist money transfer providers and banks for converting your money into pesos and sending it home. We know that's a lot of ways to transfer currency to Mexico, which is why we compare all of the most popular options side-by-side so you can make an informed choice. 
FAQ when sending money to Mexico
Here's how you send money to Mexico:

Check the exchange rate on Monito
You can subscribe to our daily email alert to receive the MXN exchange rate in your inbox or when it reaches a Two-Week High on Monito 💹.
Compare money transfer service fees and exchange rates
Enter the amount of your transfer, choose your desired delivery method, and compare the fees and exchange rates of all money transfer services at once.
Choose the best provider for your next transfer
Choose a provider that offers the lowest fees and the best MXN exchange rate for your next transfer to Mexico.
Create an account with the best provider
Add a beneficiary, fund your transfer, and click "send." Your money will be on its way. Congrats!

The best way to transfer money to Mexico will depend on your location as different transfer providers are available around the world, but here are the best ways to send money from the US to Mexico (a popular Monito search) depending on your needs: 

The cheapest way to send money to Mexico is through TransferWise on a bank account and through WorldRemit for Cash Pickup. Compare for your transfer now on Monito.com.
The best-rated service on Monito.com to send money to Mexico is TransferWise (8.8/10).
The fastest service to send money to Mexico is WorldRemit, who deposits your money within minutes. 

It depends. The best way to find the cheapest way to send money to Mexico for YOU is to compare live on Monito. But for example, here are the cheapest ways to send money to Mexico from the US in the last 30 days:

TransferWise is the cheapest way to send $100 to Mexico on a bank account.
WorldRemit is the cheapest way to send $100 to Mexico to a Cash Pick Up location. 

Over 25 companies featured on Monito.com allow money to be sent to Mexico, depending on your location. Widely available money transfer providers who will send money to Mexico include TransferWise, WorldRemit, TransferGo, Azimo, and Western Union. Check our comparison page to see which companies will work for you by entering the country you wish to send money to Mexico from. 

You can normally arrange to send pesos to any of the following banks: BBVA Bancomer, Banco Azteca, Bancoppel, Banco Santander, Scotiabank Inverlat, and Banco Inversa.

You can send money to Elektra in Mexico by checking our comparison table to see which money transfer providers have a Cash Pick Up option. Providers like WorldRemit, Western Union, Xoom, Remitly, and Azimo all allow you to send money to Mexico for Cash Pick Up via Elektra. 

When choosing the online transfer provider that's right for you and your transfer to Mexico, we recommend checking the Monito score for each provider, which is determined by a variety of comprehensive factors, including ease of use. This information can be found in the "Our Independent Review" tab of the search results in our comparison table. The easiest way to send money to Mexico is through Remitly, Skrill, Azimo, and Western Union.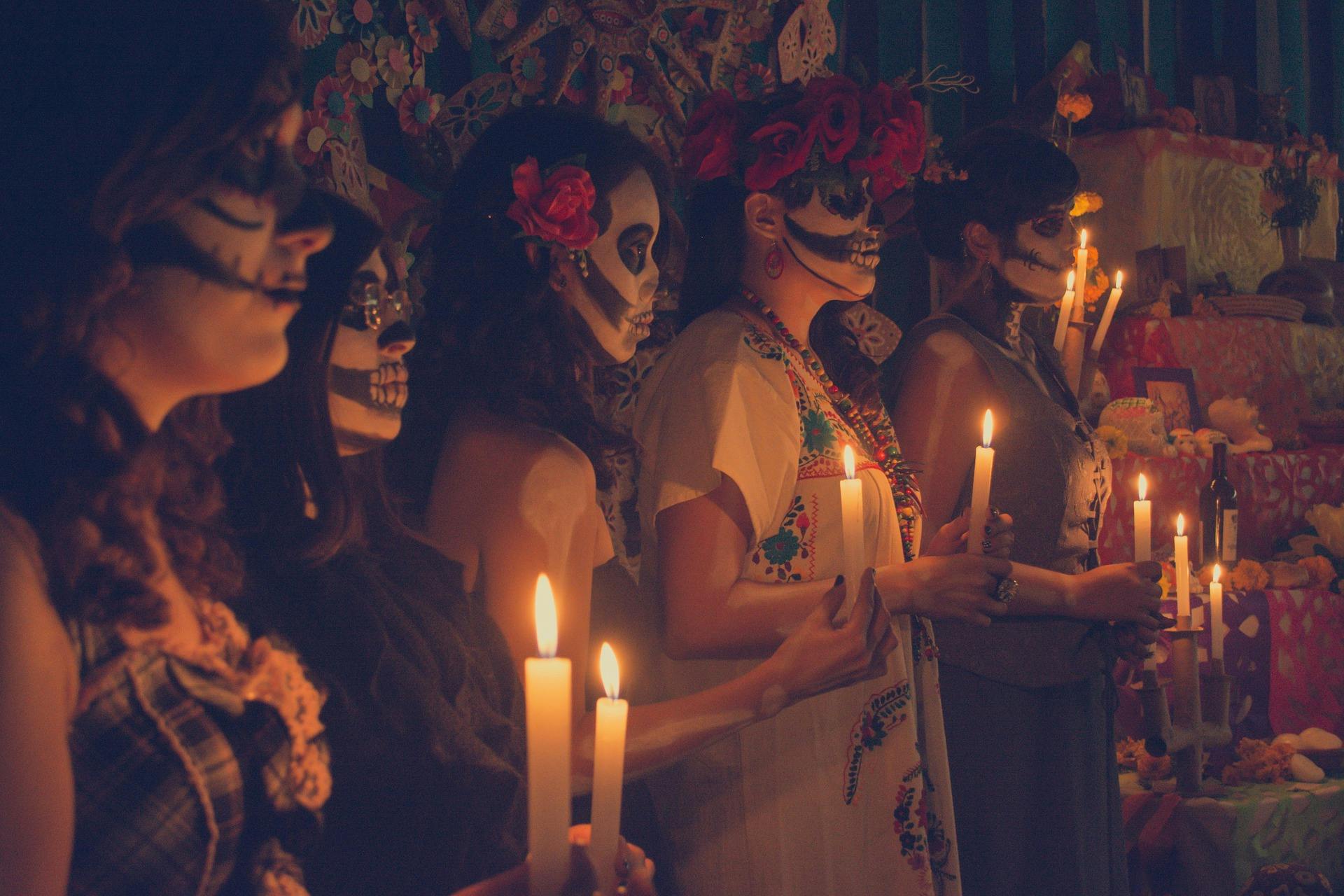 With over 12 million of us living outside Mexico, we all need an easy and inexpensive way to send pesos back home to benefit our family, friends and others.
The Best Ways to Send Pesos for Cash Pick-Up to Mexico
Some of the banks mentioned earlier (including BBVA Bancomer, Bancoppel and Banco Azteca) enable you to  pick up pesos in cash from their Mexico-wide branches. But if you don't mind if the pick-up location is not a bank per se, you have many more options: there are also a large amount of non-bank agent locations.
A key player in the non-bank space for cash pickup is Grupo Elektra, more commonly just called Elektra. Elekta is one of Latin America's top non-bank providers for cash delivery services, and they work in tandem with many international money transfer services. Pagos Intermex is also a large remittance service that works with global providers. Intermex has over 250 branches and 2,000+ collection points across Mexico.
Overall, if you are sending money for cash pickup in Mexico, providers like Remitly, Xoom and WorldRemit are particularly affordable options that tend to offer good deals for transfers to Mexico for cash receipt.
Remitly provides cash pickup from over 10,000 agent locations,  including Elektra, Transfast sends cash to Elektra, Xoom offers this option from nearly 15,000 locations, including bank and non-bank locations like Walmart, BBVA Bancomer, Elektra, Pagos Intermex, and Telecomm Telegrafos.
WorldRemit also offers the option to send money for cash collection at roughly 1700 local locations, including Banco Azteca, BBVA Bancomer, Bancoppel, Telecomm Telegrafos, Pagos Intermex, Chedraui and Farmapronto.
MoneyGram also offers cash pickups to Mexico via Elektra.
In addition, with over 30,000 cash pickup locations, Western Union offers one of the biggest networks and extremely fast service (cash is often available within minutes), and their network includes pickup locations like Walmart and Bancoppel. But while they stand out in terms of numbers of locations, they are not always the cheapest option.
Ria also provides transfers to more than 17,000 cash pickup spots across Mexico, but their prices are generally not the competitive choice. They work with major players including BBVA Bancomer and Bancoppel.
Major banks in Mexico





Monito helps you find the best way to send money around the world
Why Trust Monito?
You're probably all too familiar with the often outrageous cost of sending money abroad. After facing this frustration themselves back in 2013, co-founders François, Laurent, and Pascal launched a real-time comparison engine to compare the best money transfer services across the globe. Today, Monito's award-winning comparisons, reviews, and guides are trusted by around 8 million people each year and our recommendations are backed by millions of pricing data points and dozens of expert tests — all allowing you to make the savviest decisions with confidence.
Advertiser Disclosure
Instead of banner ads and paywalls, Monito makes money through affiliate links to the various payment service providers featured on our website. While we work hard to scout the market for the best deals, we're unable to consider every possible product available to you. Our extensive range of trusted affiliate partners enables us to make detailed, unbiased, and solution-driven recommendations for all types of consumer questions and problems. This allows us to match our users with the right providers to suit their needs and, in doing so, match our providers with new customers, creating a win-win for everybody involved. However, while some links on Monito may indeed earn us a commission, this fact never impacts the independence and integrity of our opinions, recommendations, and evaluations.