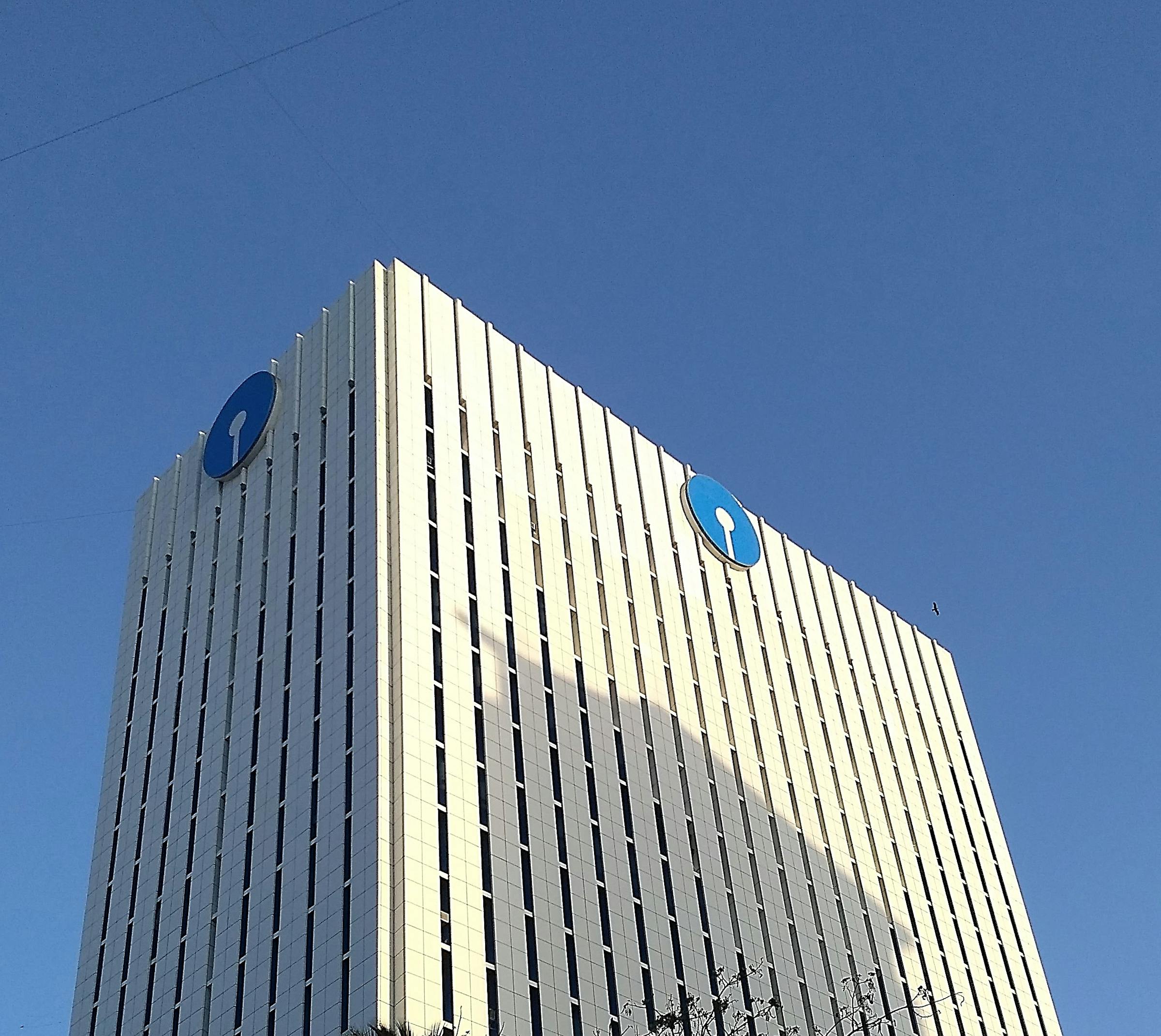 SBI UK Exchange Rates: Everything You Need To Know
Are you using SBI UK to transfer money internationally? Despite offering some of the best exchange rates for remittances to India, SBI UK still isn't the cheapest option of all for non-resident Indians and is far from the cheapest when it comes to transfers to other countries abroad.
Take a look at our international money transfer guide below to see how State Bank of India's UK transfers stack up in terms of fees and exchange rates and discover how to save money on your next transfer abroad:
One of the largest and most prominent banks in India, the State Bank of India (SBI) is a multinational bank with a comparatively small but sizeable presence in the United Kingdom, where it primarily serves the country's non-resident Indian community.
While SBI UK offers a variety of everyday banking services such as checking, savings, and loans; it also offers low-cost remittance services to India via the SBI Remittance Service and international wire transfers to other countries around the world. Aside from British pounds, SBI clients in the UK can also open bank accounts in US dollars and Euros, giving them a fairly impressive scope of multi-currency services.
All told, the bank's SBI Remittance Service is one of the cheapest ways to send money to India from the UK. This is due in large part to the bank charging no service fees and very favourable exchange rates to account holders remitting to India — especially for larger transfer amounts. However, SBI UK is seldom the cheapest transfer service of all, according to our analysis of Monito's comparison engine search data, leaving it not the best choice for those looking for maximum savings on every transfer.
What Will The State Bank of India UK Charge You?
Naturally, sending money abroad with SBI UK incurs some fees for you as a customer. Depending on where you're sending your money and how, you will be subject to the following fixed fees for sending an online international money transfer with SBI UK:
When remitting to India, you'll incur no fee as an SBI Remittance Service account holder;
When transferring to another country, you'll incur a £25.00 (or €40.00 or $50.00) fee.
SBI UK Exchange Rates: Beware The Hidden Fees
While the transaction fees may appear to be low for remittances to India, SBI UK makes its money by charging an exchange rate margin on top of any transaction fees. This means that you'll pay the difference between the slightly-less-favourable exchange rate that the bank charges you and the one at which the bank itself trades, known as the mid-market exchange rate.
SBI UK divides its exchange rate margins into five categories for remitting to India while offering flat rates for transfers to other currencies. For example, if you remit less than £250 to India, you'd pay a higher exchange rate margin than if you remit more than £5,000 to India. If you happen to remit more than £25,000 to India, you'll need to visit your bank branch in person to instruct the transfer, where it will be charged at a custom exchange rate.
SBI UK's exchange rate margins are quite low compared to those offered by high-street British banks (which are often over 10% of the value of the transfer.)
It's also worth noting that the Indian rupee exchange rates quoted above are relevant to remittances sent using SB UK's internet and mobile banking platforms only. If you have separate bank accounts with SBI in India and the UK, you can use SBI UK's Yono app to access both accounts and take advantage of better exchange rates still. On the other hand, if you go to the bank in-person to instruct your transfer, the Indian rupee exchange rates you'll be charged will then be slightly worse than the online ones.
The Costs Combined
All things considered, when taking both the exchange rate margin and the possible transaction fee into account, international money transfers with SBI UK are relatively cheap. That being said, they're still far from the cheapest out there — especially for transfers to currencies other than the Indian rupee.
Even when it comes to remittances to India, SBI UK is marginally more expensive than most specialist money transfer services. For example, while a £500 transfer to India via your SBI UK internet banking profile will incur no transaction fees, it will incur an exchange rate margin fee equivalent to 1.33% of your transfer (i.e. £6.64) at the time of writing, leaving your recipient with ₹50,025 on the other side.
Contrast this to making the same transfer with MoneyGram, the world's second-largest currency exchange service. MoneyGram, which was the cheapest provider for this transfer on Monito's real-time comparison engine at the time of writing, also charges no transaction fees and a considerably lower 0.04% in exchange rate margin fees. On the other end, this would see your beneficiary with ₹50,418 arriving in their bank account.
The small difference (almost 0.8%) between SBI UK's final amount and that of the cheapest provider shows that the State Bank of India is indeed a cheap choice for sending money to India. However, it also clearly shows that it's not the cheapest option of all, and therefore not always the best choice of remittance service for those who value making savings, however small.
Take a look at the fee breakdown below to get a better picture of just how much SBI UK charges for various transfer amounts to various currencies (as of 04/02/2020 at 12:00 +01:00 GMT):
| Amount Transferred (GBP) | Exchange Rate Margin Fee (GBP) | Fees & Commissions (GBP) | Total Cost (GBP) | Total Cost (%) | Amount Received (INR) |
| --- | --- | --- | --- | --- | --- |
| £250 | £5.91 | £00.00 | £5.91 | 2.36% | ₹24,750 |
| £500 | £6.88 | £00.00 | £6.88 | 1.38% | ₹50,000 |
| £2,500 | £12.22 | £00.00 | £12.22 | 0.49% | ₹252,250 |
| £10,000 | £39.03 | £00.00 | £39.03 | 0.39% | ₹1,010,000 |
Compare the money transfer marketplace and save up to 95% in fees on your next transfer from the UK to India or to any currency or country across the globe:
SBI UK International Money Transfers: Other Fees to Anticipate
In addition to the fees we explored above, SBI UK may charge other fees for sending money internationally, whether to India or somewhere else. Depending on your need, these might include:
A £10.00 service fee for each instance you duplicate, amend, halt, or cancel an international money transfer after having already sent it;
A cash handling fee of £3.00 for every £1,000.00 remitted in cash, charged at a minimum of £3.00;
A £20.00 service fee if you send an international money transfer to India as a non-account holder at SBI Remittance Service and choose to use your debit card instead.
In addition, if you're sending a wire transfer to a country other than India, you run the risk of being charged a correspondent bank fee. These fees can be very expensive (ranging between £10 and £100) and deducted without warning from your transfer by a correspondent bank in the event that SBI UK does not have the operational expertise to deal directly with your beneficiary's bank.
Is SBI UK Right For You?
As both a bank and a remittance service, SBI UK is a low-cost and reliable partner for your financial needs. As a result, if you're already banking with SBI UK and don't mind paying the small extra margin fees to remit to India compared with the cheapest money transfer services out there; then we recommend you stick with State Bank of India, as they'll offer you just what you're looking for.
On the other hand, if you want to make an international money transfer from the UK to any country other than India, or if you want to remit to India while taking advantage of the best deal, then we recommend you explore your options.
Compared to banks, international money transfer specialist services such as Small World, Wise, and many others, are significantly cheaper and faster and tend to be just as secure. Simply run a search on Monito's real-time comparison engine to compare the marketplace for your next transfer and find the best exchange rates from the top providers. To get a better idea of just how these services compare to SBI UK, take a look at the comparison below in which we weigh up the costs of sending £1,000 from the UK to India with various services (as of 04/03/2021 at 12:00 +01:00 GMT):
| Provider | Time | Recipient Receives (INR) | Payment Option(s) | Cost Overview | |
| --- | --- | --- | --- | --- | --- |
| SBI UK | 1-5 days | ₹100,900 | Bank transfer, credit/debit card | Upon paying | See More |
| Small World* | Same day | ₹101,963 | Bank transfer | In advance | Transfer |
| Remitly* | Same day | ₹101,640 | Bank transfer, credit/debit card | In advance | Transfer |
| MoneyGram | ≈ 1 day | ₹101,264 | Credit/debit card | In advance | Transfer |
| TransferWise | ≈ 1 day | ₹101,037 | Bank transfer, credit/debit card | In advance | Transfer |
| Xendpay | ≈ 2 days | ₹101,013 | Bank transfer, credit/debit card | In advance | Transfer |
* The receiving amounts quoted for Small World and Remitly are the result of promotional pricing for first-time users and will differ from those offered to frequent users.
You May Still Be Wondering...
Are SBI bank branches open on Saturday? 🏦

Yes. In the UK, SBI's branches are generally closed on the weekend, including on Saturday. Take a look at the bank's official branch working hours by location here.

How do I register for SBI Remittance Service? 💻

To register for SBI Remittance Service and take advantage of feeless remittances to India and favourable exchange rates, you'll need first to open a current account at SBI UK. To apply for an account, you'll need to be at least 18 years old and be a tax resident in the UK with a permanent address in the country. Find out more about the application process here. Once you've got your account set up, you'll be able to use your internet banking profile or mobile banking app to make use of SBI UK's low-cost remittance service to India.

Does SBI UK quote a Canadian dollar exchange rate? 🍁

No. On its website, SBI UK quotes daily exchange rates involving only four currencies: the British pound, the Indian rupee, the US dollar, and the Euro. You can find these exchange rates here. To send money to the Canadian dollar with SBI UK, you'll only receive the exchange rate when you pay for your transfer.
Why Trust Monito?
You're probably all too familiar with the often outrageous cost of sending money abroad. After facing this frustration themselves back in 2013, co-founders François, Laurent, and Pascal launched a real-time comparison engine to compare the best money transfer services across the globe. Today, Monito's award-winning comparisons, reviews, and guides are trusted by around 8 million people each year and our recommendations are backed by millions of pricing data points and dozens of expert tests — all allowing you to make the savviest decisions with confidence.
Learn More About Monito
Monito is trusted by 15+ million users across the globe.

Monito's experts spend hours researching and testing services so that you don't have to.

Our recommendations are always unbiased and independent.