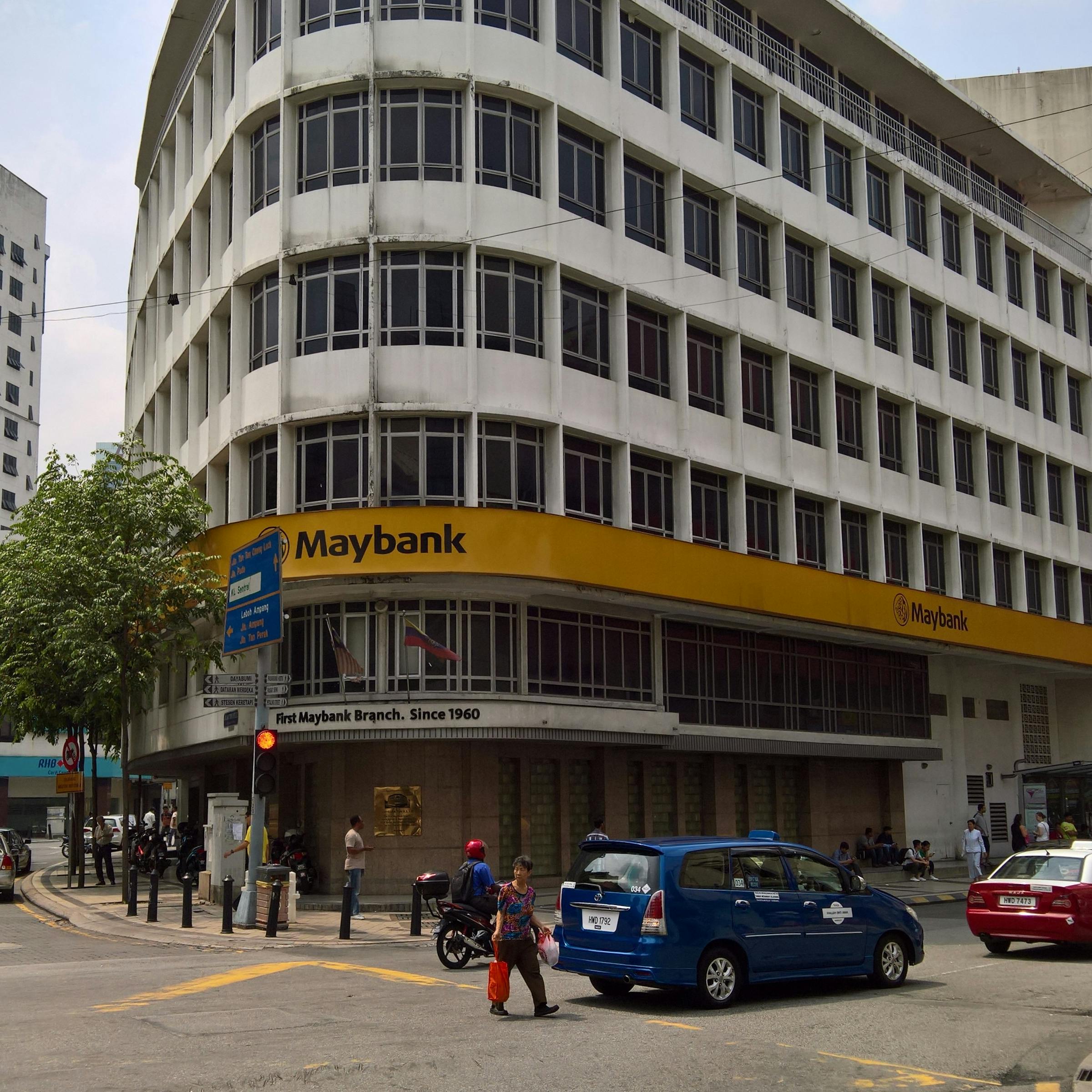 Maybank Singapore Overseas Transfers: Everything You Need To Know
Are you considering Maybank for your next money transfer from Singapore? Not only does the bank charge comparatively high fees, but its exchange rates to certain countries such as India remain very pricey for people looking to save money.
Cost-sensitive customers should avoid getting swallowed up by these costs and consider making a switch to one of the many lower-cost alternatives available on the market.
Despite being one of the largest players in the country's banking sector, Maybank is, in fact, not a Singaporean bank at all. Originating from neighbouring Malaysia, Maybank (short for 'Malayan Banking Berhad') is one of Asia's banking giants, with operations spanning across all Southeast Asian nations and with as many as 2,600 offices across the globe.
Like many banks, Maybank offers international money transfers among its services and allows individuals and businesses to use the same rates when sending money abroad.
However, these services can come at a high cost, much of which may not be so obvious at first glance. By delving into the bank's fee schedule and exchange rates, Monito has found that Maybank charges some of the highest exchange rate margins of all Singaporean banks, making them a pricey choice when it comes to sending money abroad.
What Will Maybank Charge You?
Like other traditional Singaporean banks, Maybank has a relatively simple fee schedule that charges both commissions and fixed fees (called "processing fees") on telegraphic transfers. For businesses and individuals alike, the cost per transfer can be broken down as follows:
A 0.125% commission on the total amount which is fixed at a minimum of S$20 and a maximum of S$100 per transfer.
A flat S$20 processing fee per transfer.
Bear in mind that these fees also apply to funds being sent to Maybank bank accounts in a foreign country and currency.
Maybank Exchange Rates: Beware the Hidden Fees
Unfortunately, the above commissions and processing fees will not be the only costs you'll run into when sending money abroad with Maybank Singapore. Hidden away behind its foreign exchange rate tables, Maybank has built-in another fee: an exchange rate margin.
Exchange rate margins are the difference between the banks' actual exchange rate (known as the mid-market exchange rate) and the exchange rate at which Maybank'll charge you. Most Singaporean banks tend to set their exchange rate margins at around 1.5%, with a lot of variation depending on the bank and the currency in question. However, Maybank goes a step further, with exchange rate margins tending to fall between 1.5 and 2% or more on average.
India is a costly destination for money transfers with Maybank due to these exchange rate margins. Money being sent to India from Singapore will meet fees as high as 6%!
Take a look at the graph below to get a better idea of how Maybank's exchange rate margins stack up:
The Costs Combined
Put bluntly, Maybank is an all-round costly choice when it comes to sending money abroad from Singapore. Even when compared to other local banks, Maybank's exchange rate margins remain largely uncompetitive for those who wish to save money on their transfers.
Suppose, for example, you were to use Maybank Singapore to send S$1,000 to a friend living in Australia. After you've paid a total of S$45.16 at the time of writing for all the necessary fees (S$25 in commission and processing fees and a further S$20.16 in exchange rate margin fees), your friend would A$930.08.
Contrast this to making the same transfer with CurrencyFair, a Dublin-based money transfer specialist service available to Singaporeans that was the cheapest for this transfer on Monito's comparison engine at the time of writing. With CurrencyFair, you'd pay no fixed service fees and just S$5.19 in exchange rate margin fees, getting your friend in Australia A$969.90 at the time of writing, or more than 4% more than they'd have received with Maybank.
Take a look at the tables below to get a better picture of how Maybank's fee schedule affects international money transfers for both individuals and businesses (as of 06/01/2021 at 15:30 +2:00 GMT):
The Costs Visualized
| Amount Transferred | Exchange Rate Margin Fee | Fees & Commissions | Total Cost | Total Cost (%) | Amount Received (INR) |
| --- | --- | --- | --- | --- | --- |
| S$250 | S$12.75 | S$25.00 | S$37.75 | 15.10% | ₹11,780 |
| S$1,000 | S$55.25 | S$25.00 | S$80.25 | 8.03% | ₹51,047 |
| S$5,000 | S$281.92 | S$25.00 | S$306.92 | 6.14% | ₹260,471 |
Compare the market to save up to 95% in fees compared to the bank:
Sending Money Abroad with Maybank Singapore: Other Fees to Anticipate
Over and above the usual set of exchange rate margins, commissions and processing fees, you may encounter extra costs yet when sending money abroad using Maybank.
The first of these may come in the form of an agent fee (also known as a correspondent bank fee). These occur if the bank you're sending your money to does not have an established relationship with Maybank. In these cases, Maybank will use an intermediary bank to complete the transaction. It is possible that, in some cases, these agent fees may be applied by the beneficiary's bank, too.
Further charges may occur if you decide to transfer via a branch instead of over the internet. In these cases, both businesses and individuals alike will pay a S$30 processing fee instead of the standard S$20 processing fee.
💡 INSIDER TIP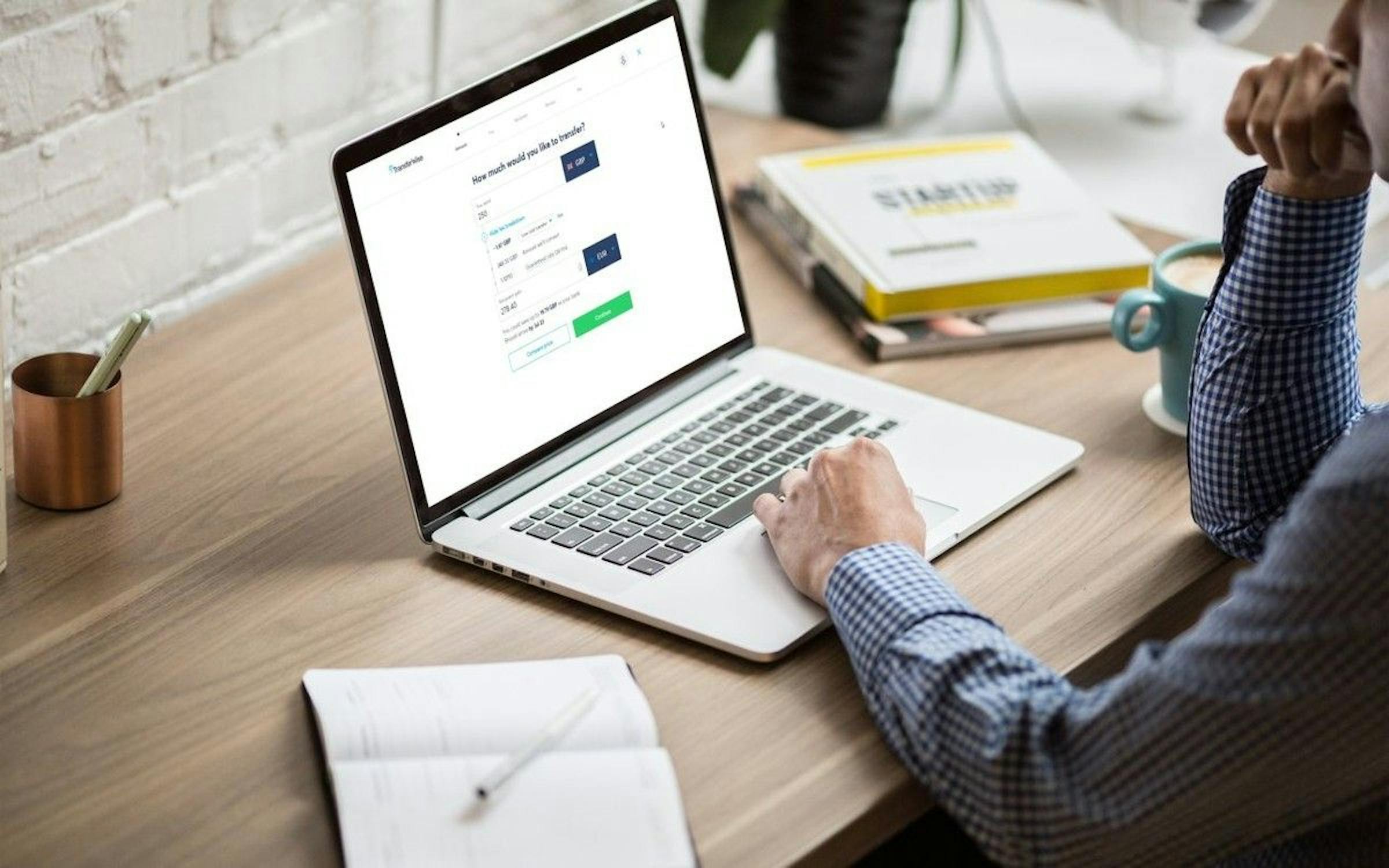 Avoid "OUR" Payments. In order to dodge agent charges, we'd recommend that you avoid choosing "OUR" payments wherever possible, in the event that you're asked to choose between "SHA", "BEN" and "OUR". These instructions can open the door to your beneficiary's bank or the intermediary bank levying further fees from you long after the transfer has been sent.
Is Maybank Singapore Right for You?
All things considered, Maybank is certainly an expensive choice for sending money abroad from Singapore. For this reason, while the bank does indeed have a solid reputation with a large international presence, we recommend that you avoid Maybank for your money transfers, especially if that transfer is destined for India.
If you're looking to transfer to countries for which Maybank Singapore offers more favourable exchange rates, such as the US or the UK, and if you already trust Maybank to get the job done and don't mind paying slightly more in fees; then it could well make sense to stick with the bank. In most other circumstances, however, we'd recommend you explore your alternatives.
Skrill was the cheapest transfer service on 39.4% of all comparisons from Singapore on Monito in 2020.
While better rates for international money transfers can be found with other local banks in Singapore, if saving money is your priority, we advise that you look at the following money transfer services instead. Run a search on Monito's real-time comparison engine to see which services will offer you the best rates.
To demonstrate just how much you could be saving by making the switch, take a look at how Maybank Singapore compares to a few of these services on a S$750 transfer to Australia (as of 06/01/2020 at 17:30 +02:00 GMT):
| Provider | Time | Recipient Receives (AUD) | Payment Option | Cost Overview | |
| --- | --- | --- | --- | --- | --- |
| Maybank | 1-3 days | A$692 | Telegraphic transfer | Upon paying | See More |
| CurrencyFair | ≈ 2 days | A$728 | Bank transfer | In advance | Transfer |
| TransferWise | ≈ 1 day | A$727 | Bank transfer, credit/debit card | In advance | Transfer |
| InstaReM | ≈ 2 days | A$727 | Bank transfer | In advance | Transfer |
| WorldRemit | ≈ 2 days | A$723 | Bank transfer, credit/debit card | In advance | Transfer |
| Skrill | ≈ 1 day | A$717 | Debit/credit card | In advance | Transfer |
You May Still Be Wondering...
Can Maybank do international transfers? 💱

Yes. As a major world-class bank, Maybank most certainly does do international transfers. These services range from telegraphic transfers (as we explored in this article), to instant transfers to Maybank accounts abroad, to demand drafts and bill payments, to multicurrency cash cards and trading foreign banknotes.

Does Maybank have Western Union? 💵

Yes, but not for Singaporean customers. While Maybank Malaysia offers international money transfers in partnership with Western Union, the bank's Singaporean branch no longer supports the service.

Does Maybank have an IBAN? 🔢

No. Because Maybank is based in Malaysia, which doesn't participate in the IBAN system, bank accounts at Maybank do not have IBAN numbers and use a different numbering system altogether. When sending and receiving funds to or from Singapore, you'll simply need to provide a Singaporean bank code, account number, and SWIFT code. You can find out more about IBAN numbers here.
Find Cheaper Ways to Send Money from Singapore
Photo credit: Russavia, distributed under a CC BY 2.0 license
Why Trust Monito?
You're probably all too familiar with the often outrageous cost of sending money abroad. After facing this frustration themselves back in 2013, co-founders François, Laurent, and Pascal launched a real-time comparison engine to compare the best money transfer services across the globe. Today, Monito's award-winning comparisons, reviews, and guides are trusted by around 8 million people each year and our recommendations are backed by millions of pricing data points and dozens of expert tests — all allowing you to make the savviest decisions with confidence.
Learn More About Monito
Monito is trusted by 15+ million users across the globe.

Monito's experts spend hours researching and testing services so that you don't have to.

Our recommendations are always unbiased and independent.