1st Place: Wise (9.5/10)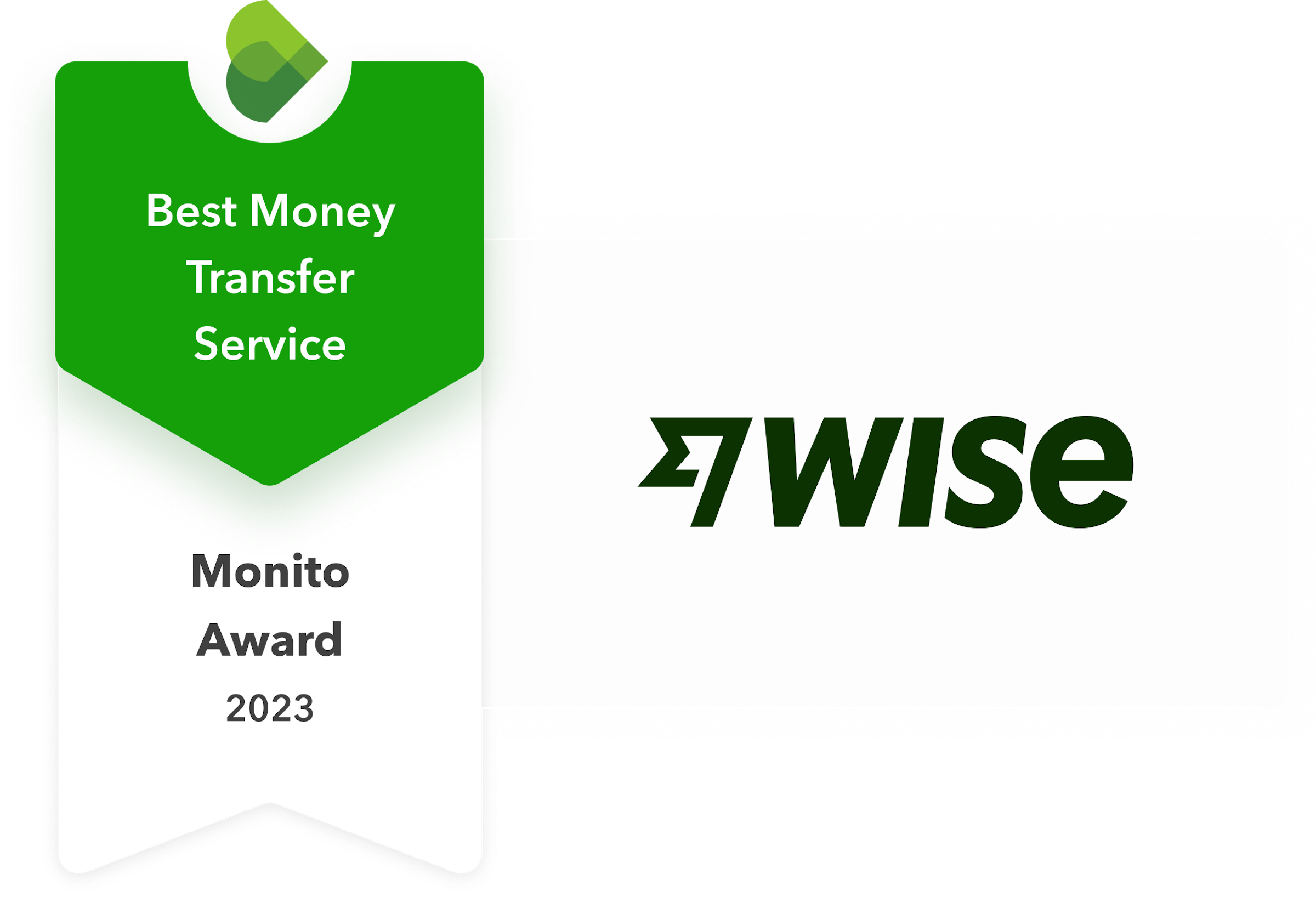 Wise has established itself as a leading provider by operating on a peer-to-peer model, connecting individuals and businesses looking to exchange currencies directly with each other. Unlike traditional banks and some legacy money transfer providers, Wise's innovative system allows for lower costs and more competitive exchange rates.
What sets Wise apart from many other providers is its commitment to transparency and fairness. One factor that contributed to Wise winning first place is its practice of always applying the real mid-market exchange rate. This means that Wise never adds hidden exchange rate margins to transactions. In addition to its low fees (especially when sending from India or Turkey, and sending to the US, Poland, or the UK), Wise offers a user-friendly multi-currency app that has garnered high ratings from customers across all app stores.
Visit Wise
2nd Place: Remitly (9.1/10)
Remitly is one of the lowest cost international money transfer providers on average around the world. In such as competitive landscape, Remitly stands out with its instant transfer options and targeted focus on key remittance corridors. Moreover, Remitly is often the best choice for sending cash pick-ups to recipients, further enhancing its appeal and convenience among customers.
Remitly's commitment to very low rates for remittances to major receiving countries, including India, Turkey, Mexico, the Philippines, Colombia, and dozens more, played a significant role in its recognition as second place on Monito. Additionally, Remitly's user-friendly app has earned high ratings and reviews from customers for its reliable and fast platform.
Visit Remitly
3rd Place: Revolut (9.1/10)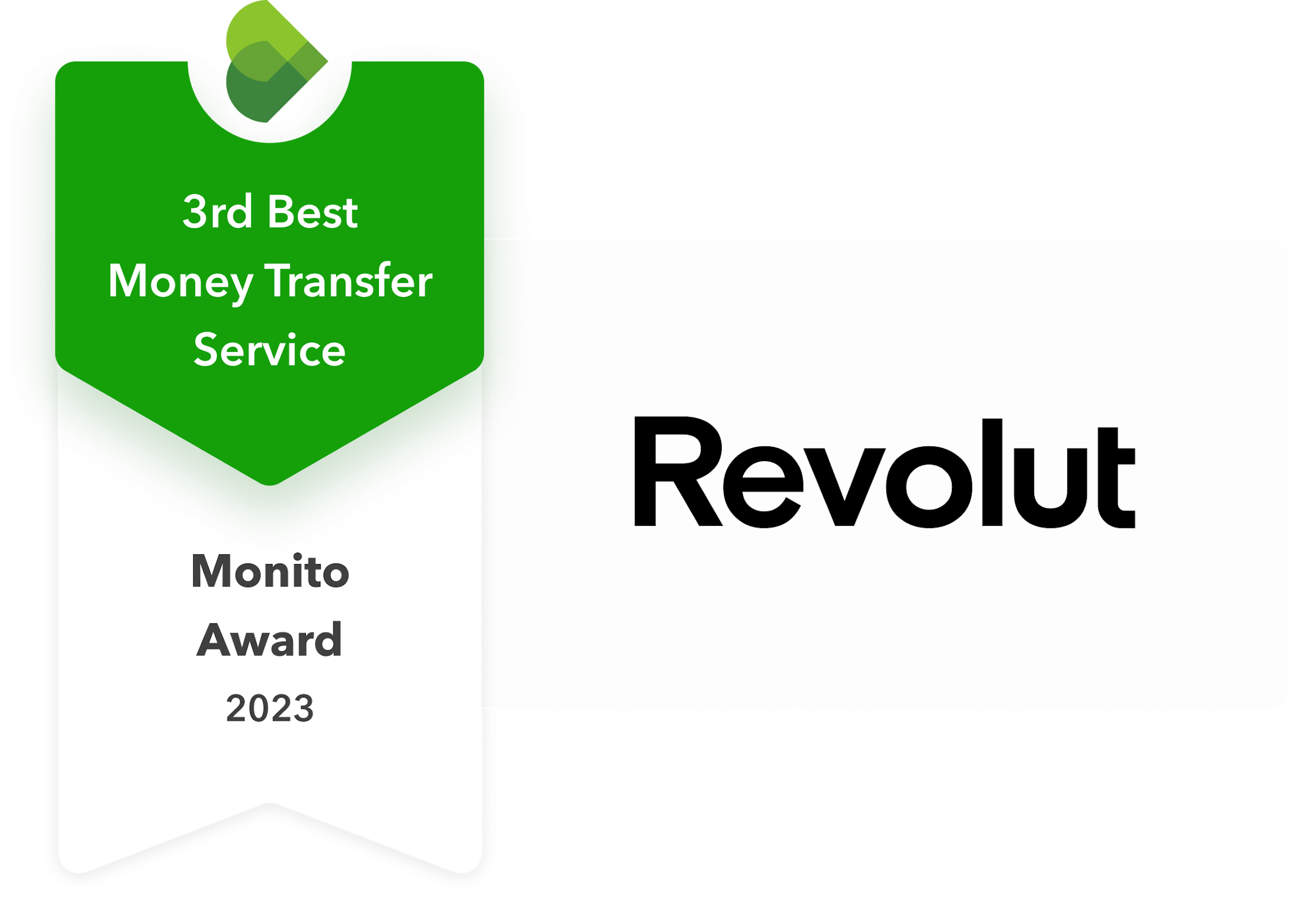 Revolut distinguishes itself in the market with its multitude of unique features. One standout aspect of Revolut's services is its multi-currency accounts, allowing customers to hold and manage funds in different currencies. Additionally, Revolut offers direct debits in select currencies (varying by country).
Revolut secured third place on Monito, notably thanks to its excellent exchange rates, which are also transparent and easy to understand directly in the app. Additionally, Revolut's mobile app has been highly regarded by customers, providing an excellent user experience and receiving thousands of positive reviews.
Visit Revolut
4th Place: OFX (9/10)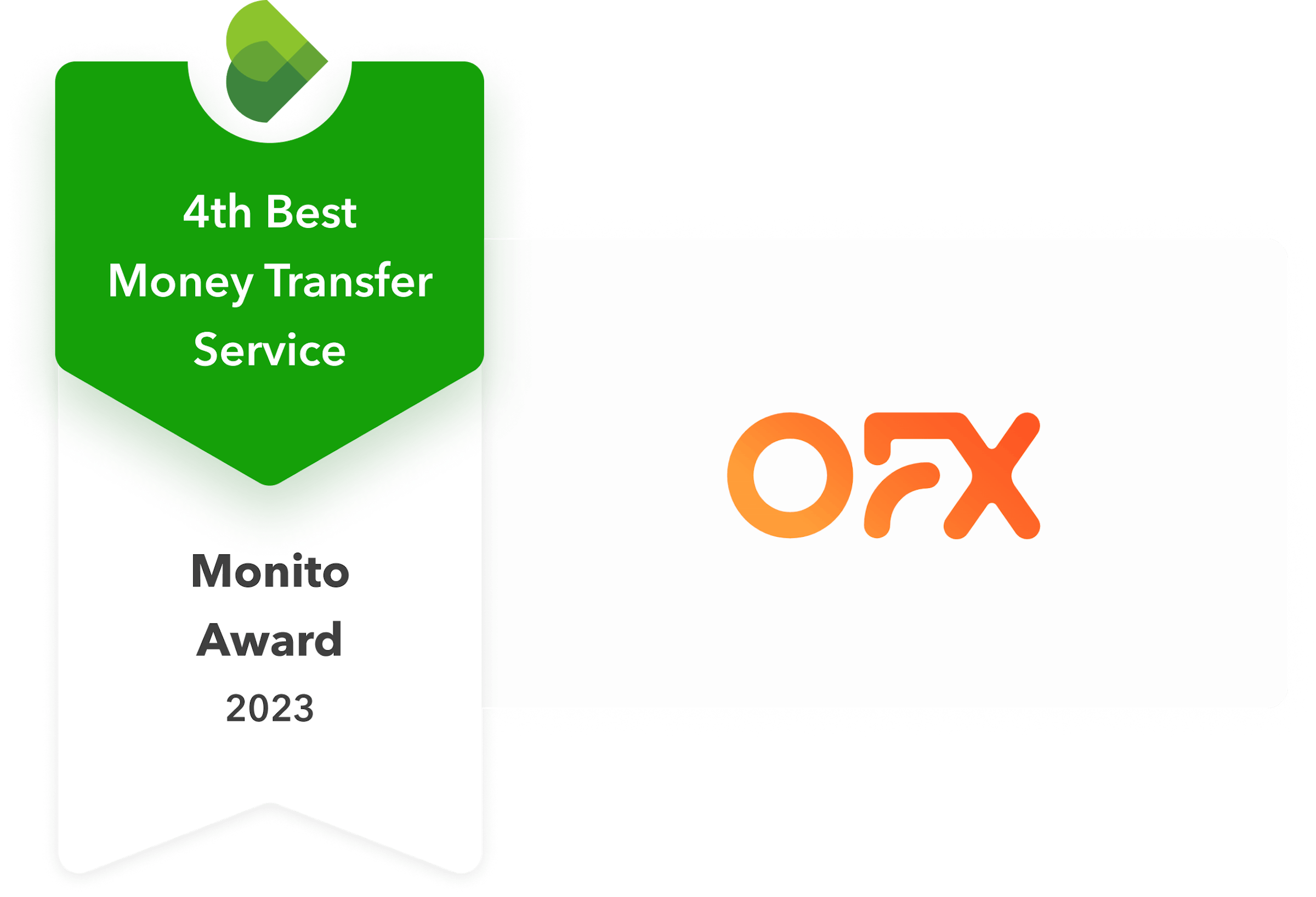 OFX is known for its comprehensive range of services and reputation as one of the largest and most trusted providers in the world. What sets OFX apart is its ability to offer forward contracts and limit and stop loss orders, allowing customers to manage their foreign exchange risk effectively.
OFX earned fourth place on Monito due to the company's commitment to providing very low exchange rate margins, especially from Mexico and from the United States. Additionally, OFX charges no fixed fees. The service has received praise from customers for its outstanding support and professionalism, solidifying its reputation as a trusted provider.
Visit OFX
5th Place: TransferGo (8.8/10)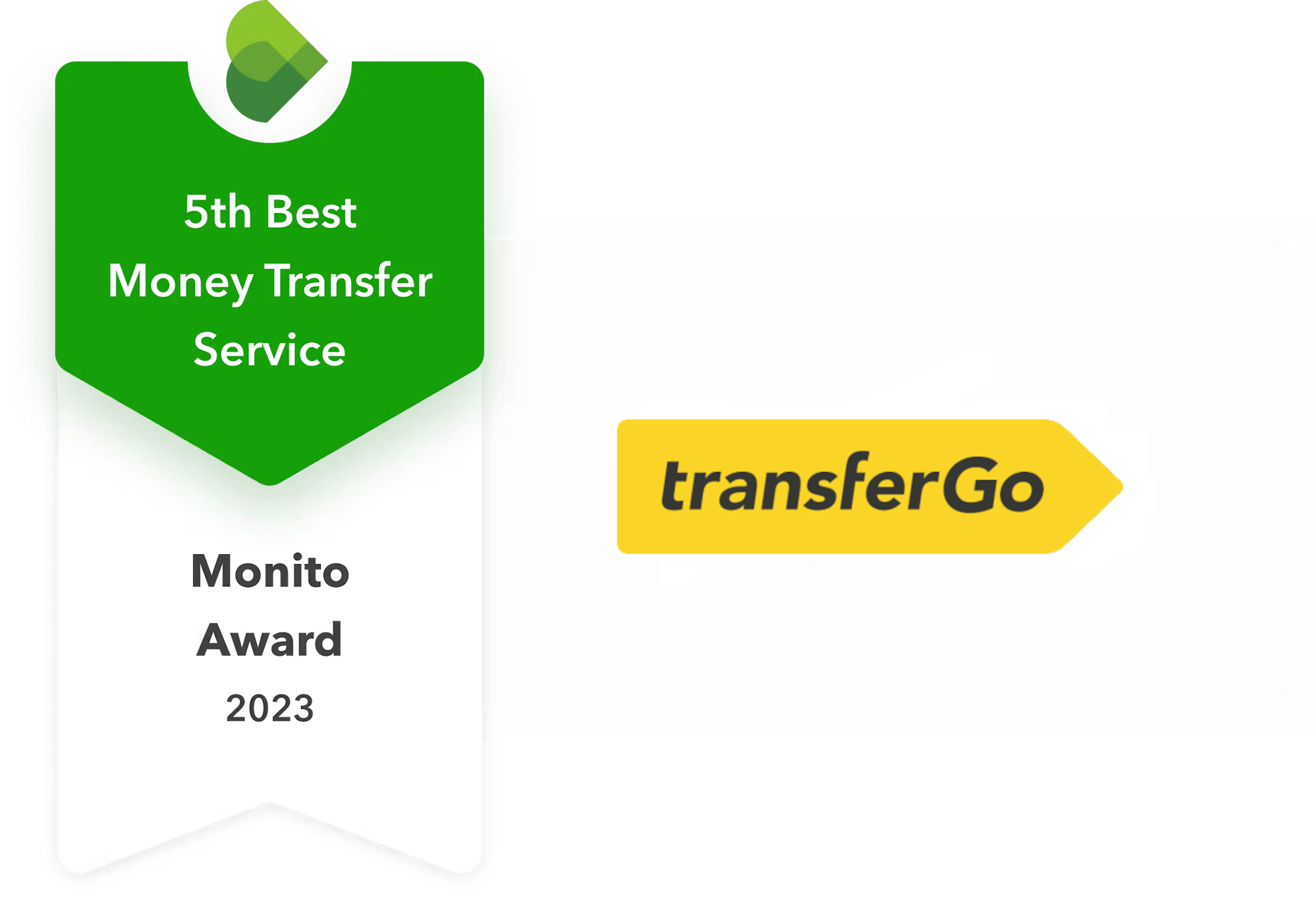 TransferGo clinched the spot as the fifth-best money transfer company on Monito in 2023. Available in the UK and Europe, TransferGo consistently supports some of the cheapest rates on international money transfers across the globe, but especially to countries in Europe.
With excellent customer service reviews on Trustpilot, Google Play, and the App Store and very competitive fees and exchange rates, TransferGo stands out as a much-loved and well-priced alternative to banks and many other online money transfer operators.
Visit TransferGo
Best Service Quality: Remitly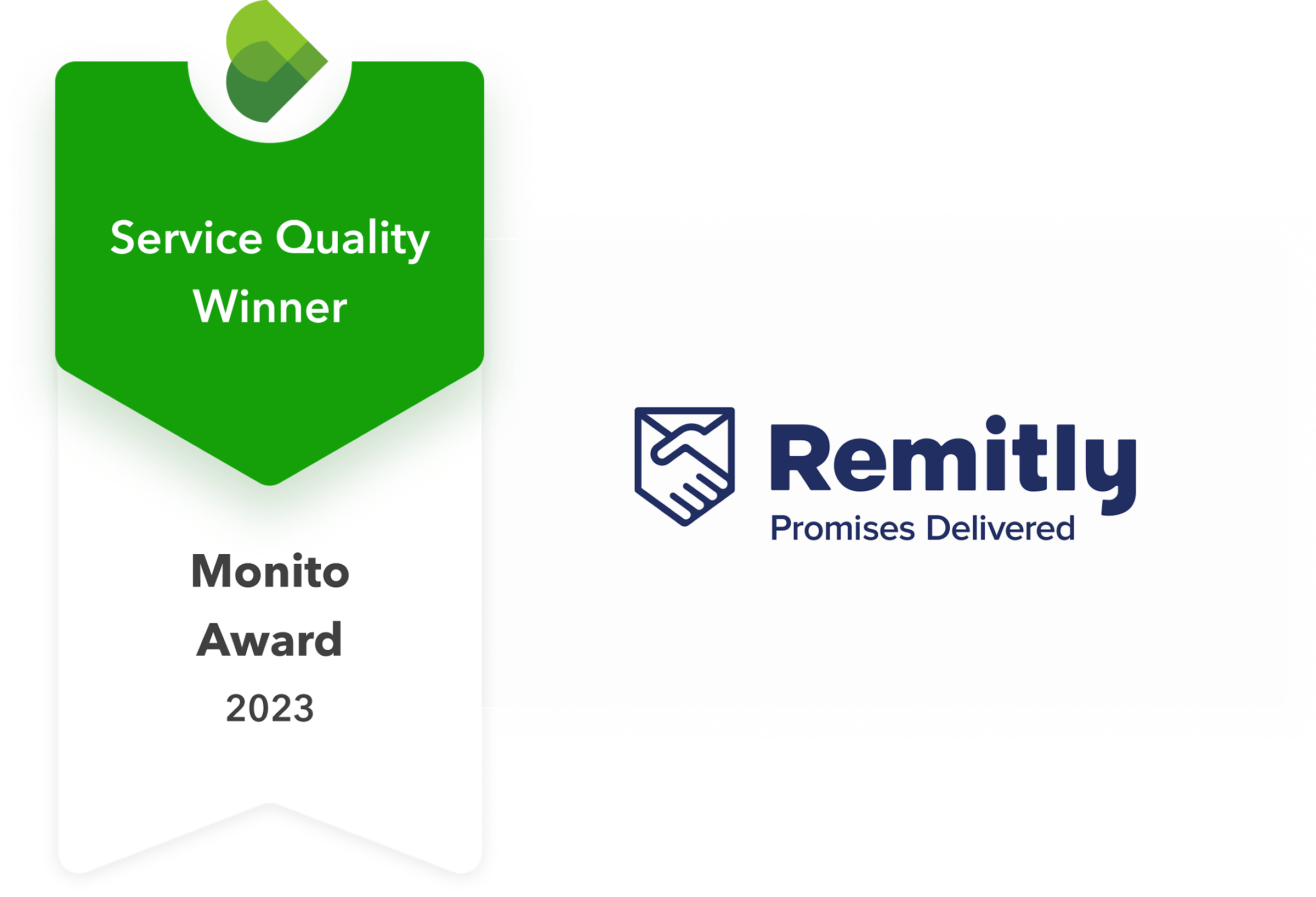 Remitly earned the top score in the Service Quality category of the Monito Score this year. Opening an account with Remitly is a fast and effortless process, and making a transfer through Remitly is equally convenient. Customers can choose to make payments via bank transfer, debit card, or credit card, providing flexibility and ease of use.
Contacting the support team is made easy through 24/7 live chat and phone support. Overall, Remitly offers a reliable and trustworthy product to customers.
Visit Remitly
Best Pricing: XE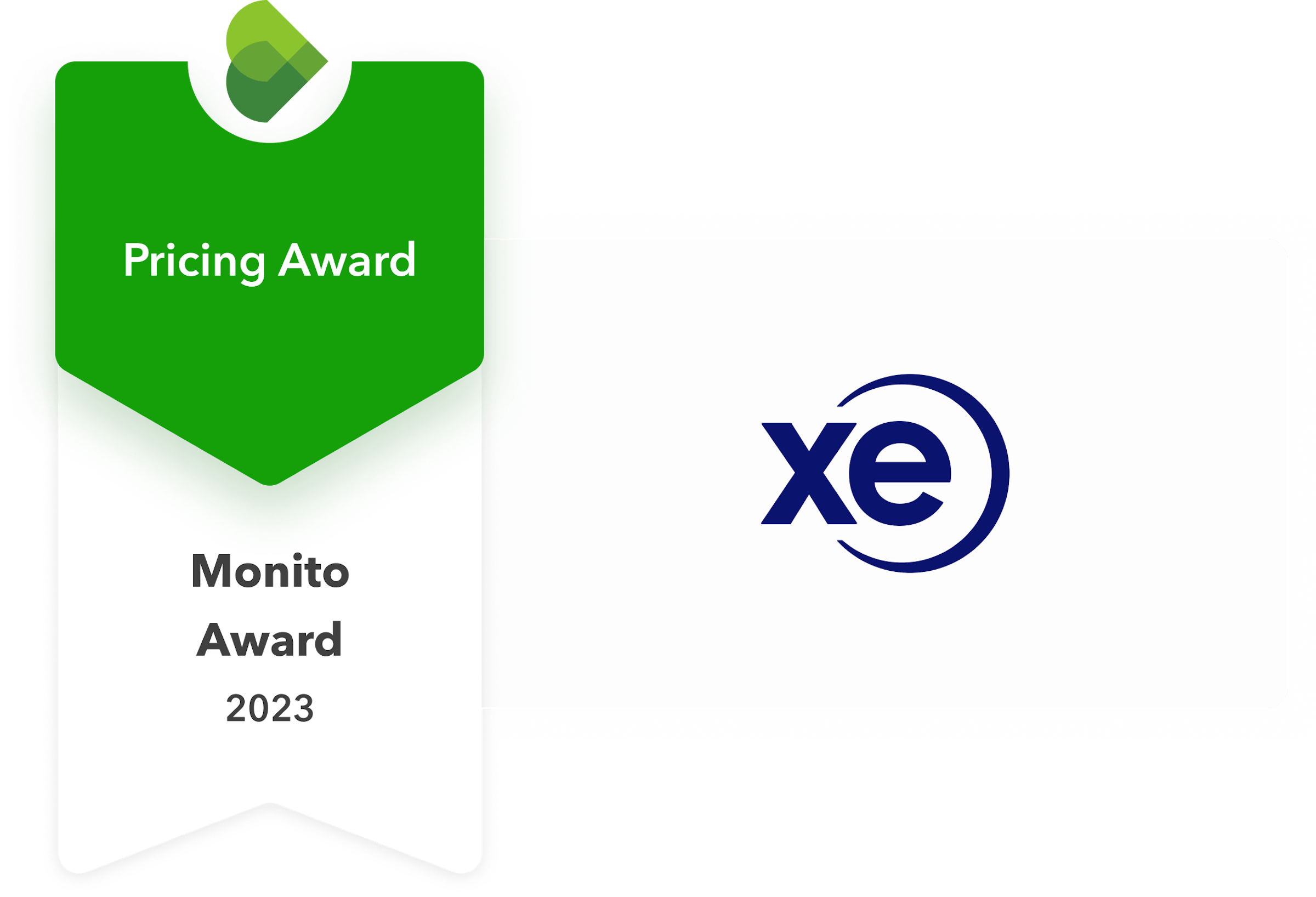 XE Money Transfer claimed the top score in the Pricing category on Monito in 2023. Using proprietary Monito data, XE demonstrated its competitiveness and excellent low fees across hundreds of country and currency corridors. Not only does XE cover a vast scope, supporting 130 countries and around 100 currencies, but most of their international bank transfers are completed within one working day.
Visit XE
Best Customer Satisfaction: Revolut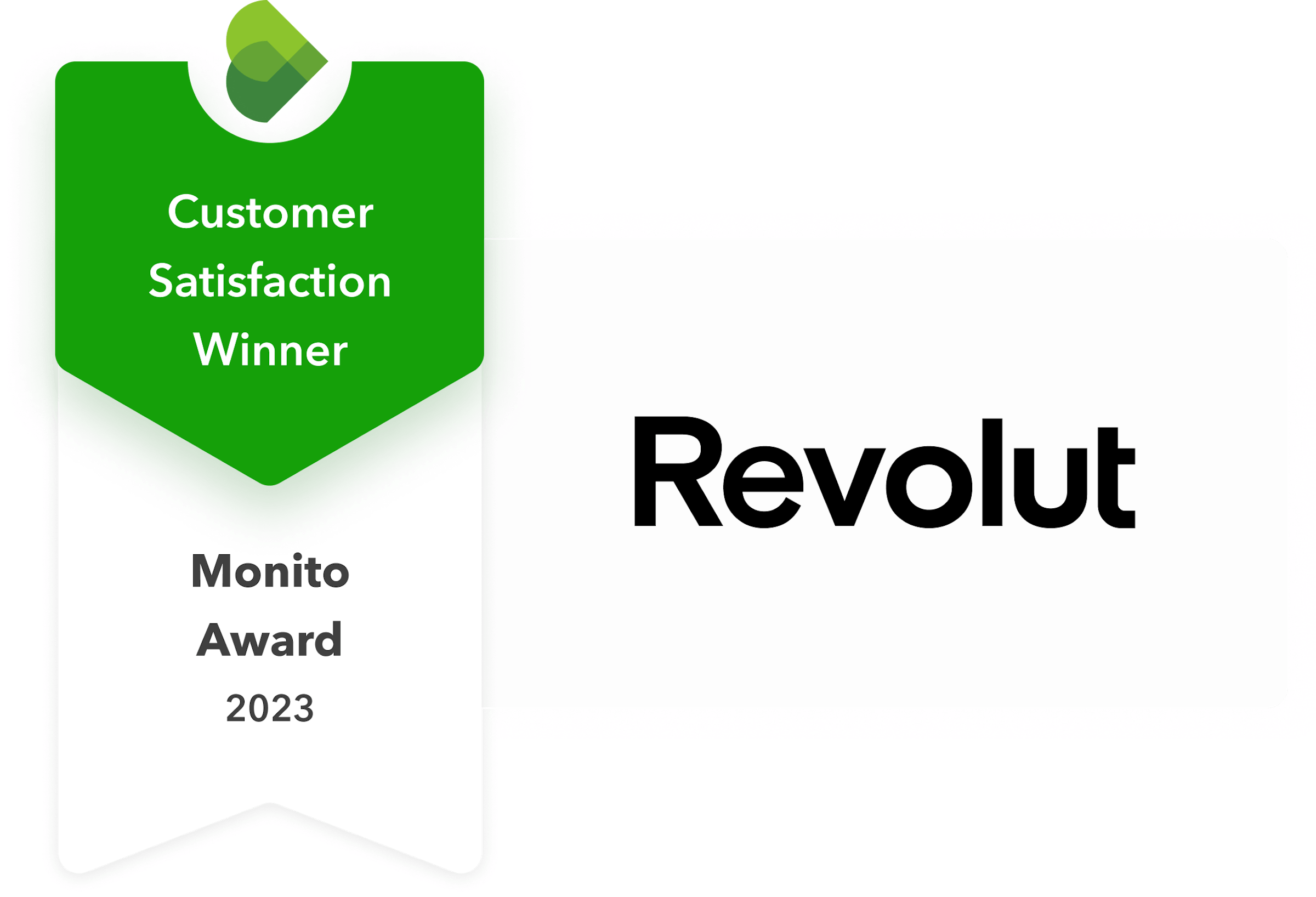 Revolut earned the top Customer Satisfaction category score on Monito, thanks to its highly-rated and user-friendly finance app. The app has garnered exceptional ratings from millions of users, including a 4.5/5 rating from over 2,220,000 reviews on the Google Play Store, a 4.7/5 rating from 34,000 reviews on the Apple App Store, and a 4.3/5 rating from 129,113 reviews on Trustpilot.
Visit Revolut
10 Best Money Transfer Companies at a Glance
With the Monito Score update for 2023, see the international money transfer companies with the best fee rates in the world. Compare their services, customer reviews, and other capabilities too.
| Rank | Score | Company | Methods | Trustpilot | Markup | Fees | Website |
| --- | --- | --- | --- | --- | --- | --- | --- |
| 1 | 9.4/10 | | Bank deposit, mobile wallet deposit | 4.7/5 | 0% | 0.5% - 2% | Visit |
| 2 | 9.1/10 | | Bank deposit, cash pick-up, home delivery, mobile wallet deposit. | 4.1/5 | 0.5% - 2% | $0.00 - $3.99 | Visit |
| 3 | 9.1/10 | | Bank deposit, cash pick-up, VISA & MasterCard, ATMs, mobile wallet deposit (depending on country) | 4.8/5 | 3% - 5% | $0.00 | Visit |
| 4 | 9.0/10 | | Bank deposit, mobile wallet deposit | 4.6/5 | 0.35% | €3.00 | Visit |
| 5 | 8.8/10 | | Bank deposit, debit/credit card | 4.7/5 | 0% - 2.2% | €0.99 | Visit |
| 6 | 8.8/10 | | Bank deposit, debit/credit card | 4.8/5 | 0% - 2.2% | €0.99 | Visit |
| 7 | 8.8/10 | | Bank deposit, debit/credit card | 4.8/5 | 0% | €5.99 | Visit |
| 8 | 8.5/10 | | Bank deposit | 4.6/5 | 0.4% - 1.6% | $3.00 | Visit |
| 9 | 8.4/10 | | Bank deposit, debit card, credit card, Paysend Wallet | 4.4/5 | 0.2% - 5% | $2.00 | Visit |
| 10 | 8.4/10 | | Bank deposit | 4.4/5 | 0.1% - 0.6% | €3.00 | Visit |
Why You Can Trust Monito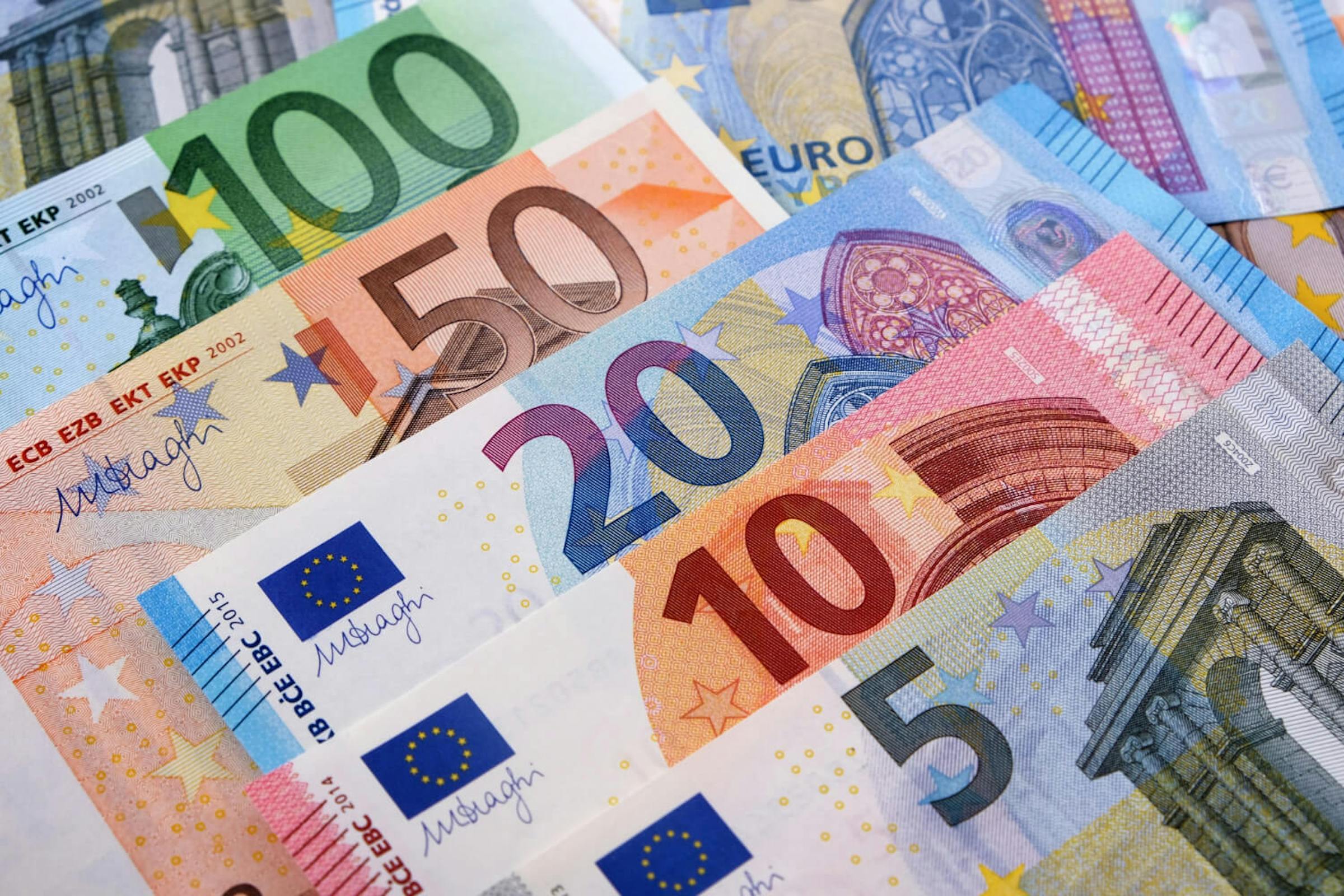 Our recommendations are built on rock-solid experience.
We've reviewed 50+ money transfer providers
We've made 100+ test transfers
Our writers have been testing providers since 2013
Learn more about us