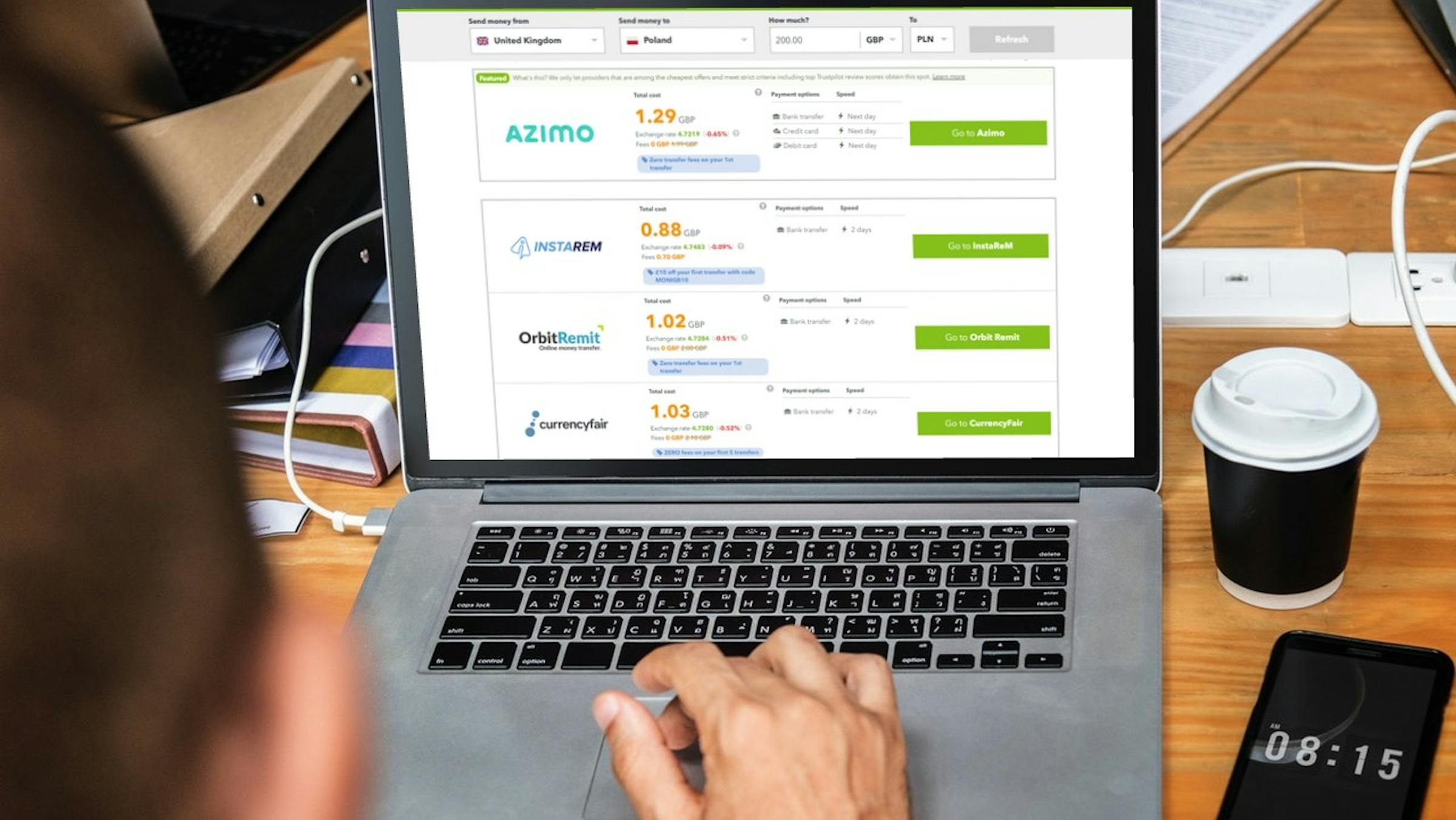 We're like a travel comparison site, but for money transfers
Why you need to compare your options before every transfer
You shop around before booking a flight or a hotel room to get the best value for your money, right? The same is true for money transfers: if you compare your options before making an international transfer, you can save money!
Here's how Monito can help you save money when you send money.
When you send money abroad, your bank or money transfer provider often charges you a fee and generally gives you an exchange rate worse than the current mid-market exchange rate (also called the interbank rate). The margin on the exchange rate and the fees depends on the currencies and how much you transfer. In short: it isn't very easy and makes it challenging to know how much you will pay.
That's where Monito comes in. Our comparison engine compares all the providers available for your transfer in real time. You see the total cost, including all fees and the margin on the exchange rate. This way, you can select the best option for your transfer.
How to send money abroad at the best possible rate
Step 01

Tell us where you want to send money

Using the form at the top of this page, select the country you're sending money FROM and the country you're sending money TO and the amount you want to transfer.

Be sure to enter the exact amount of your transaction—the cheapest provider varies according to how much you're sending.

Step 02

Select the best operator for your transfer

Once you launch your search, our comparison engine will fetch information from money transfer providers about their current rates and fees. This process provides you with detailed comparison results and takes 10 to 30 seconds.

The results are organized by transfer type (to a bank account cash pick-up location, for example).  In each section, the providers are ranked from the cheapest to the most expensive, though you might want to take other criteria into account such as the transfer speed or the payment option.

Final step

Send money and save on transfer fees 

Once you select the provider that is the best for your needs, we'll redirect you to their website, where you will need to sign up and validate your account before you make the transfer.

Most providers will give you different options to pay for your transfer, such as debit or credit cards, but the cheapest option is usually via a local online bank transfer to the provider's bank account in your country.

Compare your options now
Find the cheapest provider for your next transfer
Check out our guides & save more on your money transfers
Why Trust Monito?
You're probably all too familiar with the often outrageous cost of sending money abroad. After facing this frustration themselves back in 2013, co-founders François, Laurent, and Pascal launched a real-time comparison engine to compare the best money transfer services across the globe. Today, Monito's award-winning comparisons, reviews, and guides are trusted by around 8 million people each year and our recommendations are backed by millions of pricing data points and dozens of expert tests — all allowing you to make the savviest decisions with confidence.
Learn More About Monito
Monito is trusted by 15+ million users across the globe.

Monito's experts spend hours researching and testing services so that you don't have to.

Our recommendations are always unbiased and independent.