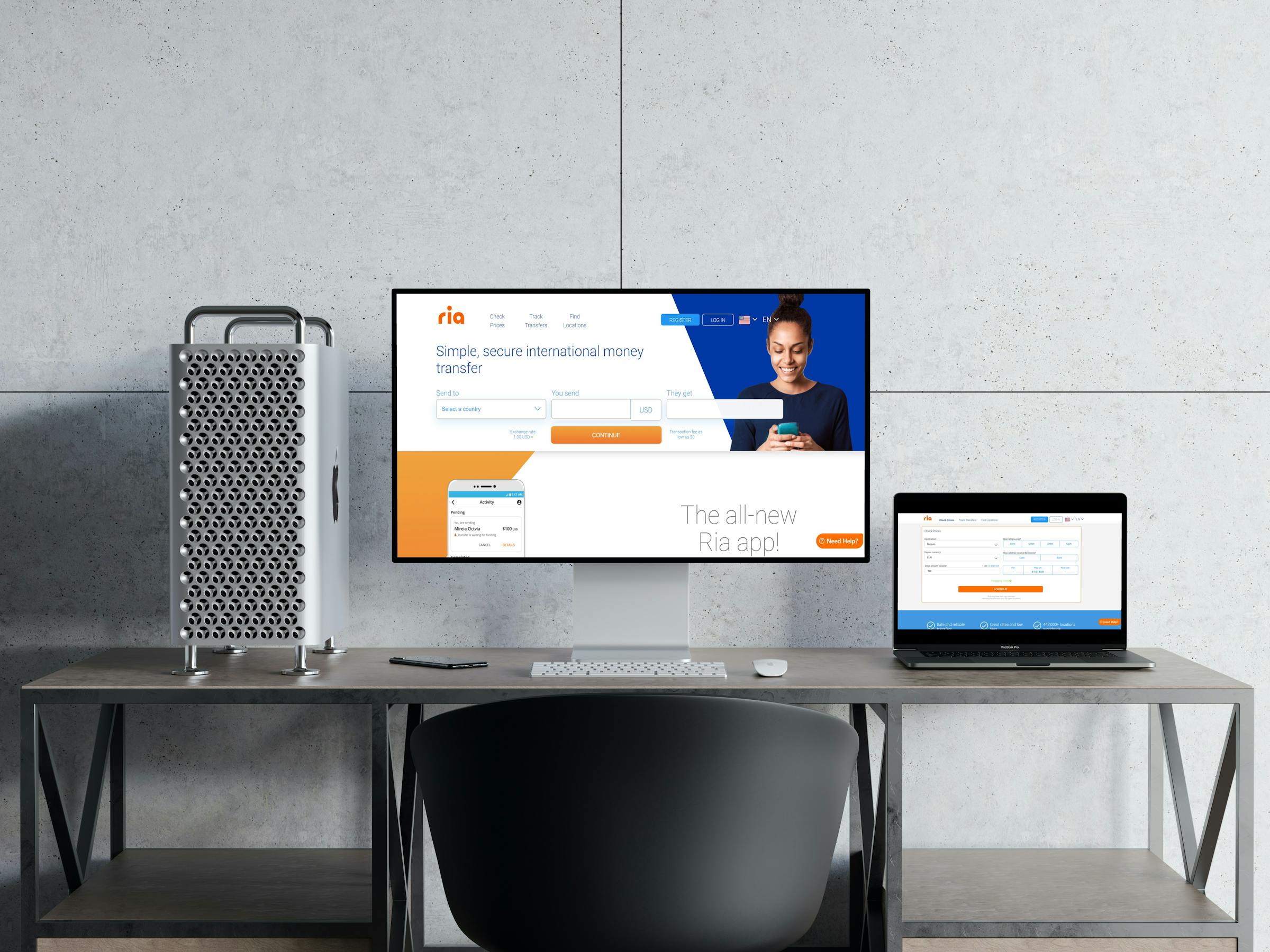 Ria Money Transfer Review: Fees, Safety, Alternatives, and Monito's Verdict
Ria Online is an average international money transfer service (7.4/10) sometimes recommended by Monito's experts. Sending tens of billions of US dollars across the globe each year, Ria is a highly-reputable company (9.5/10) that offers a good quality of service (7.3/10) to its more than two million customers, despite only being available in a small number of countries. When it comes to pricing, Ria Online offers poor fees and exchange rates (4.6/10), and while it's seldom the cheapest service of all, the platform overall has nevertheless won itself a considerable amount of praise (8.3/10) in the eyes of its customers.
What Monito Likes About Ria
The third-largest money transfer service in the world with a long history of service;
Supports transfers to around 447 thousand agent locations in 160 countries and 40 currencies;
No minimum transfer amount;
A variety of pay-in options are available (including cash, credit card, bank transfer, etc.).
What Monito Dislikes About Ria
Maximum transfer limits are restrictive (i.e. US$2,999 per transfer and US$7,999 per month);
Not very cheap relative to its competitors;
Fees for paying for a transfer via credit card or in cash can be expensive;
Only available for transfers from the US, UK, Canada, and Australia;
Exchange rates fluctuate depending on the pay-in method.
Monito's Recommendation
While Ria Online is a safe and reliable choice for sending money overseas in all cases, Monito's experts don't recommend using it for transfers abroad. This is because, in most cases, Ria is outcompeted by cheaper money transfer services. We therefore recommend using our comparison engine to find the best deal in real-time.
Find a Better Alternative to Ria
Who Is Ria For?
Ria Online is suited for customers looking to sending money from the US, Australia, the UK, or Canada to an overseas country for cash pickup. Although it's not always the cheapest for these transfers, it is a very trustworthy choice and one that's still reliably cheaper than the bank.
Frequently Asked Questions About Ria
Is Ria the cheapest way to send money abroad? 💸

No. While Ria is one of the largest money transfer providers in the world, it's not the cheapest one. The good news is that you can use Monito's real-time comparison engine to compare all services and find the best option for your international money transfer.

Is Ria Money transfer safe? 🔐

Yes. Ria is owned by Euronet Worldwide, which means the service has a solid financial foundation and has the capability to provide fast and reliable money transfers around the world. We have no hesitation about recommending Ria as a trustworthy provider to meet your money transfer needs. However, Ria might not be the cheapest or the fastest option for your international money transfer. We recommend using Monito's real-time comparison engine before sending money abroad to make sure that you do not overpay.

How do I avoid Ria's fees? 💵

While there's no way to avoid Ria's fees entirely, there are ways to keep them as low as possible. For example, you can do the following:

Compare Ria's fees and exchange rates with other alternatives using Monito's comparison engine;
Use Ria's price estimator before continuing with your transaction to check the transfer fees and exchange rates;
Make sure you're using the most affordable way to receive the money (the option to deposit the funds on a bank account versus picking up the cash at an agent location is almost always cheaper);
Avoid credit card charges; Ria or the card issuer may charge additional costs on your transactions;
Consider sending money with another money transfer operator with lower fees and better exchange rates; compare your options, and more money will arrive.

How much does it cost to send a Ria transfer? 💰

Ria fees vary significantly depending on the amount you're sending, the countries you're transferring money between and how you're paying for the transfer. You can calculate the cost of your Ria transfer with Monito's real-time comparison engine widget and discover if Ria's costs to send money are the lowest.

How many digits are there in a Ria money transfer number? 🔢

A Ria money transfer number has 12 digits in total. This is a control or reference number that you can use to track your Ria money transfer, get status updates, and learn when the beneficiary has received their funds. You can track your Ria transfer through the Ria website.

How do I track my Ria money transfer? 🔍

It's easy to track your Ria money transfer. Just visit the Ria website, log in, and then go to the 'Track Money Transfer' page and enter the money transfer reference number.  Ria will tell you the status of the money transfer and where it is.

How does Ria's money transfer service work? 💻

It's fast and easy to send money internationally using Ria's website or mobile app. If you don't have an account already, you'll need to create one and upload some identification documents. Once you have an account, log in to the Ria website and choose how much money you want to send, the country where you want to send the funds, and the currencies you'd like to exchange. You'll need to enter details of the beneficiary, including their name, address, how they want to pick up the money and possibly some other information like their bank account details. The beneficiary can choose to have the money sent to a bank account, or they can pick it up from a local Ria agent or, in some cases, have it delivered to their home. Finally, you can pay for your transfer with a debit card, credit card or through your bank account. Then, submit your transfer and Ria will convert your money and send it to the beneficiary.

How long does a Ria transfer take to arrive? ⏱

The time it takes for the beneficiary to get their money depends on how much you're sending, the countries and currencies you're sending between and how the beneficiary wants to access their funds. Typically, if you're paying with a debit or credit card, the beneficiary could have their money in less than an hour. If you're paying with a bank account, it can take up to four days. Once the money is in the destination country, cash pickups and home deliveries can be as quick as the same day.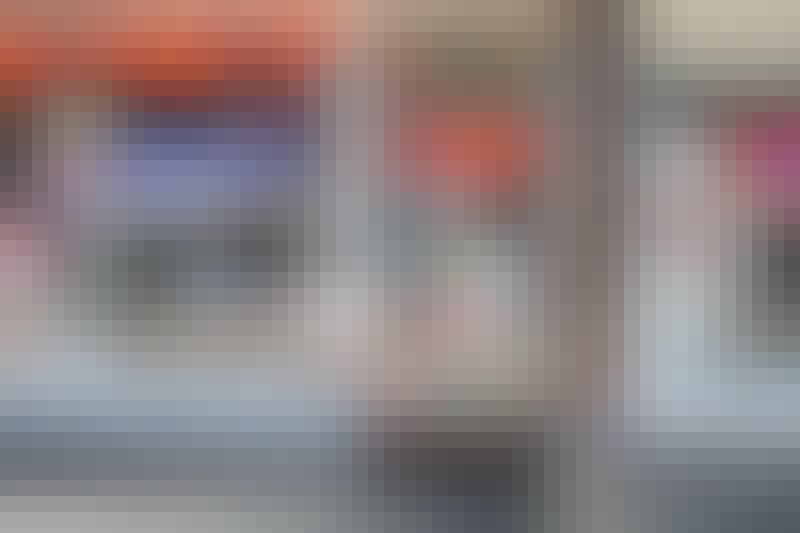 The Story Behind Ria
Ria was founded in 1987 when it opened its first store. Over the last thirty years, the company has expanded rapidly to become one of the largest international money transfer providers in the world.
In 1993 Ria established offices in Spain and was licensed across the United States, Canada and Mexico. In 2000, Ria expanded to France and established headquarters in Paris. In 2001, Ria expanded to Italy and the United Kingdom followed in 2002 by expanding into Germany. 2005 saw Ria open in Australia and in 2006 they expanded to Switzerland, Belgium and Greece.
Starting in 2010, Ria began working with post offices in many countries to provide money transfer services for customers in hard-to-reach places. They are especially popular in developing countries that are not typically well-served by some other money transfer providers.
In 2014, Ria started working with one of the largest businesses in the U.S., Walmart. They provide the Walmart-2-Walmart money transfer service, allowing people to easily exchange money between Walmart's network of over 5,000 grocery stores. Since then they have partnered with Walmart international stores to provide money transfer services to Latin America. The Walmart-2-Walmart service typically charges much lower fees for currency transfer than other local pickup currency exchange solutions.
Also in 2014, Ria partnered with the Emirate Post Group's Instant Cash Global Money Transfer business, a large provider throughout the UAE, middle-east region and elsewhere in the world. Instant Cash has partnerships with networks in India and the Philippines, giving Ria more access to those markets too.
Over the last few years, Ria has entered into a number of new partnerships to expand their agent networks and access to money transfer services including:
La Poste du Benin in West Africa, Societe Nationale De Postes in Burkina Faso and La Poste de Côte D'Ivoire. Ria has eight post office partnerships in Africa which account for over 3,000 locations.
Union Bank Nigeria for over 300 Union Bank locations across Nigeria.
BankIslami Pakistan offering money transfer payout services in Pakistan through the bank's 317 branches, located across 93 cities.
Bank Alfalah in Pakistan.
UniCredit Bank in Serbia providing access to currency exchange services in over 70 locations.
Germany's mobilcom-debitel Shop GmbH, one of the largest telecommunication and digital lifestyle providers in Europe.
Trust Bank and Islami Bank in Bangladesh.
Capital Bank in Ghana.
Five new, dedicated stores in Malaysia.
Earthport, the leading cross-border payment network for bank deposits.
Ecobank Ghana to offer remittance pay-out services across Ghana.
New cash payout network in India.
Cash pickup service for American Express Serve and Bluebird customers.
Asda Money Transfer Powered by Ria in the UK.
Funding transfers via PayNearMe and 7-Eleven.
In 2015, Ria received an award from PYMNTS.com — the "Best Cash Innovation" Gold Award for Walmart-2-Walmart Powered by Ria.