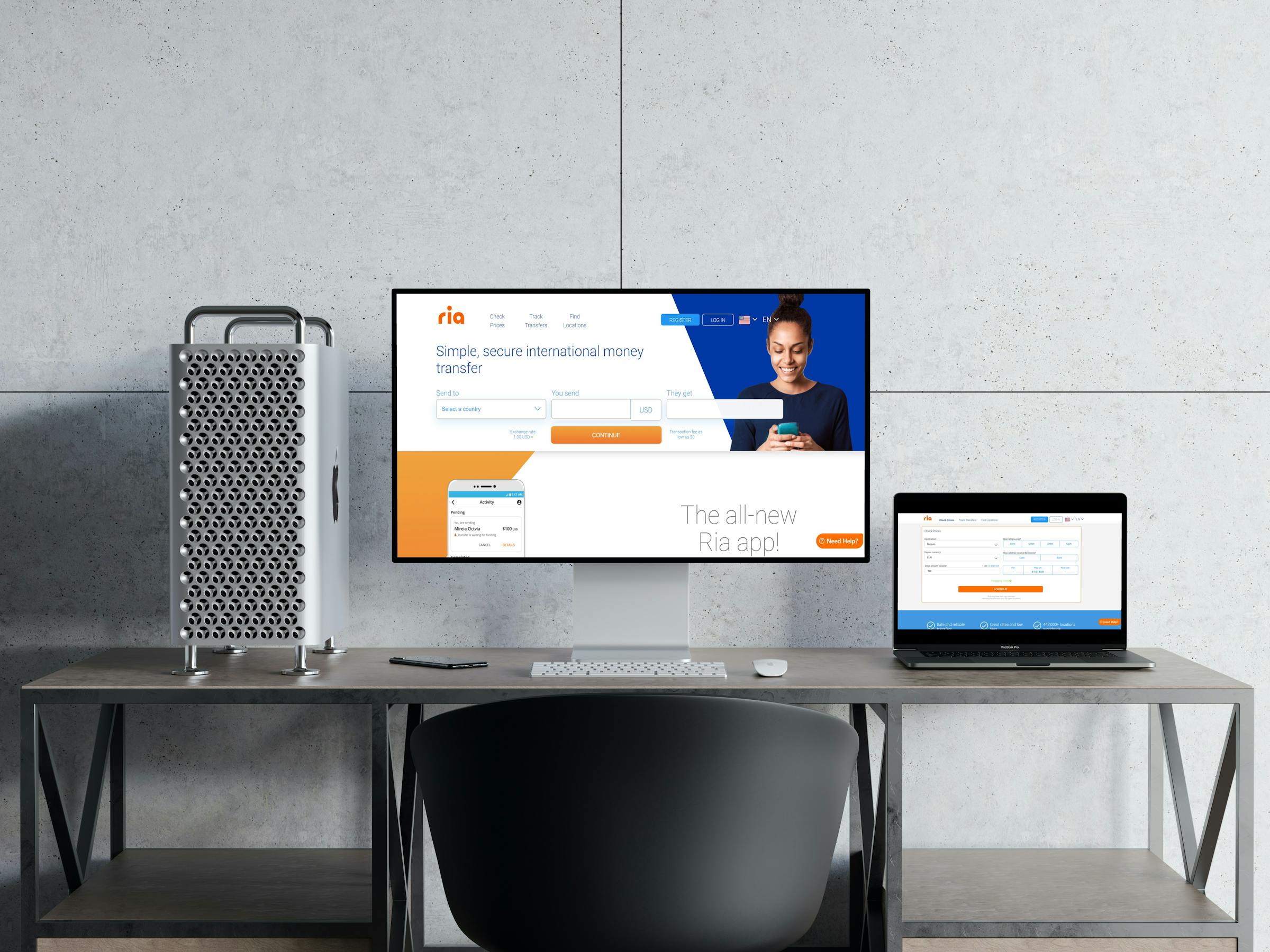 Ria Money Transfer Review: The Definitive Review 2023
Ria Online is a decent international money transfer service (6.7/10) sometimes recommended by Monito's experts. Sending tens of billions of US dollars across the globe each year, Ria is a highly-reputable company (8/10) that offers a reasonably good quality of service (6.7/10) to its more than two million customers, despite only being available in a small number of countries. Regarding pricing, Ria Online offers poor fees and exchange rates (4.3/10), and while it's seldom the cheapest service of all, the platform overall has nevertheless won itself a considerable amount of praise (7.8/10) in the eyes of its customers.
What Monito Likes About Ria
Third-largest money transfer service with a long history of service,
Transfers to around 447 thousand agent locations in 160 countries,
No minimum transfer amount,
A variety of pay-in options are available.
What Monito Dislikes About Ria
Maximum limits are low (i.e. $2,999 /transfer and $7,999 /month),
Not very cheap relative to its competitors,
Paying for a transfer via credit card or in cash is expensive,
Only available for transfers from the US, UK, Canada, and Australia,
Exchange rates fluctuate depending on the pay-in method.
| Category | Monito Score | Highlight |
| --- | --- | --- |
| | 8/10 | 436 million users across the globe |
| | 6.7/10 | Signing up takes long, but sending money is easy |
| | 4.3/10 | Seldom the cheapest provider on Monito |
| | 8.1/10 | Decent reviews on Trustpilot and Google Play |
How We Review Money Transfer Providers
With more than 50 providers reviewed and 100 test transfers made over the past ten years, we pride ourselves on providing the best reviews of international money transfer services online. Curious how we make them and why you can trust us? Take a look at our process below:
🔎 See how our scoring methodology works

All international money transfer services we review are put through a comprehensive and rigorous scoring methodology, which involves the testing of the platform's functionalities, assessment of customer reviews, fees, pay-in options, customer service, and business metrics. The methodology is also powered by an analysis of millions of searches on Monito's comparison engine to determine each provider's competitiveness in terms of pricing. When the research is done, each Monito Score is then peer-reviewed by at least one Monito expert. Learn more about our scoring methodology here.

🤝 See why you can trust our recommendations

Reviews are written independently by Monito's editors, and the recommendations given are our own. We might make money from some links on our reviews to bring you premium content without pesky banner ads and paywalls. We promise you that this never impacts the independence of our recommendations. Learn more about our promise and our business model here.
Is Ria Available in Your Country?
Background check
A subsidiary of Euronet Worldwide Inc. and with offices spanning across the globe, Ria is a duly authorized and regulated financial services company in every region in which it does business.
Security & reliability
Ria Online's platforms are fully secured and use top-notch security protocols, including segregated user accounts and HTTPS.
Company size
Since being established in 1987, Ria has grown into a giant in the money transfer world that today boasts over $40 billion in annual transactions, two million customers, and two thousand employees.
Transparent pricing
Ria is not fully transparent about its pricing, with around 59% of total fees being buried away in hidden exchange rate margins.
Can I Trust Ria?
Having moved more than US$40 billion in 2020 around the world for some two million customers, Ria Money Transfer is without a doubt a reputable company at the top of its game. Ria is owned by Euronet Worldwide who provide electronic payment services to businesses in the U.S. and worldwide. Euronet Worldwide is an extremely successful company, with revenue of nearly $2 billion in 2016, assets of over $2.5 billion and profits of over $170 million. This gives Ria a solid financial foundation and means they have the capability to provide fast and reliable money transfer around the world.
Euronet also owns Xe.com, one of the most trusted providers of exchange rate information and HiFX, a dedicated online currency exchange service. This experience means Ria is extremely well-placed as a money transfer provider. We have no hesitations in recommending Ria as a trustworthy provider for your money transfer needs.
Ria uses the following measures to protect your money, transactions, information and identity:
Sophisticated security and modelling to identify suspicious login attempts, transactions and other issues.
Industrial-strength online and offline security to protect data and information.
A team of security experts who review suspicious transactions.
They do not store your debit or credit card information on their servers.
Is Ria Money Transfer Safe?
Ria's platform uses sophisticated security to protect your financial information and payment data. Ria complies with all government and other official regulations regarding data security, financial management and international currency transfers. Ria has successfully transacted billions of dollars of international transfers and has made over a billion transfers for millions of customers over the last 30 years, and their network is growing consistently. They are a "Better Business Bureau" accredited business with a rating of A+.
So, is Ria safe? Yes — they are a reliable, secure way to send money overseas and have all the necessary security and regulations in place to protect your money and personal information.
How Transparent Is Ria?
Based on our analysis, we found that the biggest portion of the cost of a transfer with Ria (59%) is hidden in the margin they take on the exchange rate. While they always display the exchange rate they will apply to your transfer, they don't clarify that they are taking a margin on the mid-market rate.
Opening an account
Account registration at Ria Online is reasonably straightforward, although there are a number of steps that need to be followed, which can add a lot of time to the process.
Making a transfer
Sending money overseas is a fast, simple, and smooth process with Ria Online on both its website and its mobile app.
Contacting support
Finding an answer to a question is reasonably simply using Ria Online's detailed FAQ, but there are fewer options to get in touch with the company, with only phone and email support being available to customers.
Ria's Service Quality
All things considered, opening and managing an account, contacting customer service, and funding a transfer with Ria Online a relatively smooth endeavor. While the overall look and feel of Ria's website is relatively clean and modern, in comparison with other online money transfer providers, Ria isn't quite as easy and straightforward to use.
Their online service is available in a limited number of countries (US, UK, Spain, and Australia) and the sign-up form is a bit long as it contains three "security questions."
What Is Ria?
Ria is one of the largest money transfer providers in the world. They provide comprehensive currency exchange services through a large network of dedicated shops and affiliate agents around the globe.
Ria has a local presence in over 140 countries throughout Europe, Asia, North America, Latin America, Africa and Oceania. In addition to providing local money transfer and currency exchange services at brick-and-mortar locations, they also provide a dedicated online platform. Customers in the U.S., UK, Spain and Australia can use Ria's online services to send money internationally. Ria also provides a dedicated mobile application for both Apple and Android devices.
One of the biggest advantages of Ria is the size of their network. Their services are available in over 140 countries around the world, including areas that are harder to reach. They offer services in over 350,000 locations through a combination of their own stores, affiliates and local agents. Money transfers are fast too, often being available for collection the same day the money is sent if you're paying by cash or card. Funding a transfer via a bank account does take longer, up to four working days.
Unlike many other currency providers, users can easily send smaller amounts with Ria. In fact, their online platform only allows a maximum of $2,999 to be sent with each transaction although you can increase this amount by providing further identification at a Ria agent location. The maximum amount you can send over 30 days is limited to $7,999.
Although Ria exchange rates are not as competitive as other dedicated money transfer providers, they do offer a convenient, simple and fast service. This is especially true if the beneficiary wants to pick up their money locally. We recommend them if you want to send smaller amounts quickly and conveniently, especially if you or the beneficiary would benefit from depositing or withdrawing cash through a local agent.
Ria do incentivize people to sign up and refer their friends. From time to time, they may offer Amazon gift cards or similar rewards when you make your first transfer or someone you've referred starts using Ria's services.
Ria provides plenty of options for you to fund your transfer. In addition to paying for your currency exchange with a bank account, credit card, debit card or at an agent location, you can now setup your money transfer online and pay with cash at a local 7-Eleven convenience store. Recently, Ria has opened up a new cash payout network in India and introduced a money transfer service through Asda grocery stores in the UK.
Ria Financial Services provides several financial products in addition to money transfers:
Electronic bill payment.
Mobile top ups for cellphones.
Prepaid debit cards.
Check cashing services.
Money orders.
Ria offers a specialized cash pickup service for American Express Serve and Bluebird customers from its network of Walmart stores locations in the U.S. and Puerto Rico.
Ria Customer Support
Ria's FAQ is clear and it's really easy to find information about how to contact them. We just wish they would have a live chat to help their customers in real-time.
Ria App Review
Ria offers a mobile application to Android and Apple users, allowing you to make currency transfers on the go. Ria lists the following features for the application:
Convenient with no need to carry around cash or mail checks to send money to loved ones.
Easy to use and designed with comfort and convenience in mind.
Fast, as users can send money quickly and securely within minutes, and the beneficiary can receive the money in as few as 15 minutes.
Secure as Ria use the payment card industry (PCI) standard and Extended Validation SSL Certificates.
Unfortunately, the app has not been well-received by users, scoring 2.8 out of 5 stars on Android and 2.4 out of five stars on Apple. Users said that the app was error-prone, demanded multiple logins, and made it, and made it difficult to provide the necessary information.
How Ria Works
Step 01

Check Ria's Rates

Use Monito's comparison engine to see how Ria's fees and exchange rates weigh up against the rest and ensure they are the cheapest option for your international money transfer. There, you'll be able to discover the cheapest ways to fund your transfer and have the money received.

Step 02

Open a Ria Account

Register for Ria Online by providing your email address and a password. Once you've answered a few security questions, you'll then also be required to provide your full name, date of birth, physical address, mobile phone number, language, and your most frequent destination country. As a final step to open your account, you'll need to verify your mobile phone number by SMS or over the phone with a Ria agent.

Step 03

Set Up Your Money Transfer

Once you've opened an account, you'll be able to start sending money with Ria by entering your destination country, its currency, and how much you'd like to send. On the same page, you'll also be able to choose your pay-in method (i.e. bank transfer, credit card, debit card, or cash) and your pay-out method (i.e. bank deposit or cash pickup) and you'll also get an overview of the fees.

Step 04

Add Your Beneficiary

After clicking 'CONTINUE', you'll be directed the 'Recipient Details' page where you'll need to specify your beneficiary's full name, their city (and state where applicable), country, and, in the following page, their bank information. Bear in mind that you may also be asked to provide your photo ID at this step to verify your identity.

Final step

Review and Pay

On the 'Payment Details' page, you can pay for your transfer by adding the necessary details for the pay-in method you already set up in Step 3. Once done, clicking 'CONTINUE' will bring you to the final page of the transfer where you can review the details and double-check that everything's in order before confirming the transfer.

Compare Ria to better alternatives
Fees & Exchange Rates
4.3
Transfers to a bank account
Sometimes competitive, but seldom the cheapest on Monito.
Ria's Fees & Exchange Rates
Ria Online seldom ranks as the cheapest service for international money transfers on Monito, although it's competitive on about a third of searches. When it comes to fees and exchange rates, you can expect to encounter the following two types of costs when transferring money abroad with Ria:
Ria' Service Fees
Ria's fees vary depending on several different factors, specifically:
The amount of money you are exchanging or transferring.
The way you fund your transfer.
The country you are sending the transfer to.
While the actual cost increases based on the amount of money you choose to send, the equivalent "price per dollar" decreases as you send more. For example, the following fees are sending fees from the United States, in US dollars, to other currencies:
US$500 from a US bank account for cash pickup in Australia: US$5.
US$300 from a US debit card for bank deposit in the Philippines: US$3.
US$800 from a US credit card for cash pickup in Kenya: US$35.
US$400 from a US debit card for bank deposit in Vietnam: US$8.
US$600 from a US credit card for cash pickup in Romania: US$30.
Generally speaking, transfers using a bank account or debit card are much cheaper than using a credit card. Bear in mind that your card provider may charge a cash advance fee if you fund a transfer with a credit card.
Certain banks may charge to receive money into accounts, so it's worth checking with the receiving bank to understand any likely fees.
Ria's Exchange Rate Margins
Ria's exchange rates are generally between 1.5% and 2.5% worse than the mid-market interbank rates — the standard measure for exchange rate currency pairs. That means for every $1,000 you are transferring; you are paying between $15 and $25 more due to the difference between the "best" exchange rate and what Ria charges, in addition to Ria's fees.
Here's how that might look in practice.
Transferring US$2,000 to British pounds
Interbank rate of 1,532 GBP.
Ria rate of 1,494 GBP.
Difference of Ria vs "Best" exchange rate: $50 or 2.5% of what you're sending.
Additional fee charged by Ria of $5.
Transferring US$1,000 to Euros
Interbank rate of 866 Euros
Ria rate of 884 Euros
Ria vs "Best" exchange rate: $20 or 2% of what you're sending.
Additional fee charged by Ria of $5.
Transferring US$2,500 to Philippine pesos
Interbank rate of 132,025 Philippine Pesos
Ria rate of 129,237 Philippine Pesos
Ria vs "Best" exchange rate: $53 or 2% of what you're sending.
No additional transfer fee charged by Ria.
Please note that all comparisons on exchange rates were made in early 2019, comparing the standard interbank rate against quotes provided by Ria's online calculator. Amounts have been rounded.
Compare Ria's fees & exchange rates:
Customer Satisfaction
7.8
Trustpilot reviews
2.4 out of 5 stars from 6,000 reviews.
App Store reviews
4.9 out of 5 stars from 70,000 reviews.
Google Play reviews
4.7 out of 5 stars from 60,000 reviews.
Ria Money Transfer Reviews
Receiving very warm feedback from customers all-around, Ria Online is without a doubt a widely-liked option for transferring money internationally. Although comments from users were largely positive, there were some other, more mixed reviews. In general, the following trends emerged among the hundreds of Ria Money Transfer reviews we analyzed:
Positive
Ria makes transfers very quickly.
The online money transfer service is convenient.
Customer service staff are polite, knowledgeable and reliable.
The service is safe and secure.
Ria are active on Trustpilot and respond to reviews.
Negative
It takes too long to find a transfer from a bank account.
People get locked out of their accounts.
Providing the necessary information can be complicated.
FAQ About Ria
Is Ria the cheapest way to send money abroad? 💸

No. While Ria is one of the largest money transfer providers in the world, it's not the cheapest one. The good news is that you can use Monito's real-time comparison engine to compare all services and find the best option for your international money transfer.

🔐 Is Ria Money transfer safe?

Yes. Ria is owned by Euronet Worldwide, which means the service has a solid financial foundation and has the capability to provide fast and reliable money transfers around the world. We have no hesitation about recommending Ria as a trustworthy provider to meet your money transfer needs. However, Ria might not be the cheapest or the fastest option for your international money transfer. We recommend using Monito's real-time comparison engine before sending money abroad to make sure that you do not overpay.

💵 How do I avoid Ria's fees?

While there's no way to avoid Ria's fees entirely, there are ways to keep them as low as possible. For example, you can do the following:

Compare Ria's fees and exchange rates with other alternatives using Monito's comparison engine;
Use Ria's price estimator before continuing with your transaction to check the transfer fees and exchange rates;
Make sure you're using the most affordable way to receive the money (the option to deposit the funds on a bank account versus picking up the cash at an agent location is almost always cheaper);
Avoid credit card charges; Ria or the card issuer may charge additional costs on your transactions;
Consider sending money with another money transfer operator with lower fees and better exchange rates; compare your options, and more money will arrive.

💰 How much does it cost to send a Ria transfer?

Ria fees vary significantly depending on the amount you're sending, the countries you're transferring money between and how you're paying for the transfer. You can calculate the cost of your Ria transfer with Monito's real-time comparison engine widget and discover if Ria's costs to send money are the lowest.

🔢 How many digits are there in a Ria money transfer number?

A Ria money transfer number has 12 digits in total. This is a control or reference number that you can use to track your Ria money transfer, get status updates, and learn when the beneficiary has received their funds. You can track your Ria transfer through the Ria website.

🔍 How do I track my Ria money transfer?

It's easy to track your Ria money transfer. Just visit the Ria website, log in, and then go to the 'Track Money Transfer' page and enter the money transfer reference number.  Ria will tell you the status of the money transfer and where it is.

💻 How does Ria's money transfer service work?

It's fast and easy to send money internationally using Ria's website or mobile app. If you don't have an account already, you'll need to create one and upload some identification documents. Once you have an account, log in to the Ria website and choose how much money you want to send, the country where you want to send the funds, and the currencies you'd like to exchange. You'll need to enter details of the beneficiary, including their name, address, how they want to pick up the money and possibly some other information like their bank account details. The beneficiary can choose to have the money sent to a bank account, or they can pick it up from a local Ria agent or, in some cases, have it delivered to their home. Finally, you can pay for your transfer with a debit card, credit card or through your bank account. Then, submit your transfer and Ria will convert your money and send it to the beneficiary.

⏱ How long does a Ria transfer take to arrive?

The time it takes for the beneficiary to get their money depends on how much you're sending, the countries and currencies you're sending between and how the beneficiary wants to access their funds. Typically, if you're paying with a debit or credit card, the beneficiary could have their money in less than an hour. If you're paying with a bank account, it can take up to four days. Once the money is in the destination country, cash pickups and home deliveries can be as quick as the same day.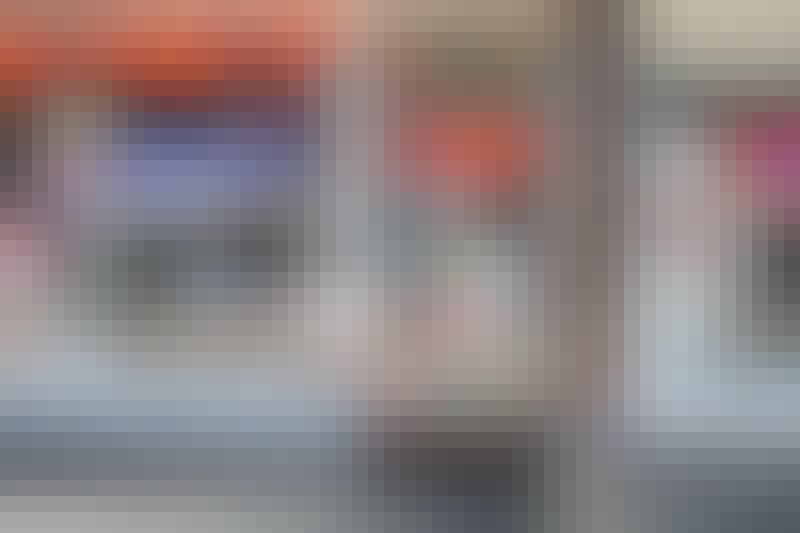 The Story Behind Ria
Ria was founded in 1987 when it opened its first store. Over the last thirty years, the company has expanded rapidly to become one of the largest international money transfer providers in the world.
In 1993 Ria established offices in Spain and was licensed across the United States, Canada and Mexico. In 2000, Ria expanded to France and established headquarters in Paris. In 2001, Ria expanded to Italy and the United Kingdom followed in 2002 by expanding into Germany. 2005 saw Ria open in Australia and in 2006 they expanded to Switzerland, Belgium and Greece.
Starting in 2010, Ria began working with post offices in many countries to provide money transfer services for customers in hard-to-reach places. They are especially popular in developing countries that are not typically well-served by some other money transfer providers.
In 2014, Ria started working with one of the largest businesses in the U.S., Walmart. They provide the Walmart-2-Walmart money transfer service, allowing people to easily exchange money between Walmart's network of over 5,000 grocery stores. Since then they have partnered with Walmart international stores to provide money transfer services to Latin America. The Walmart-2-Walmart service typically charges much lower fees for currency transfer than other local pickup currency exchange solutions.
Also in 2014, Ria partnered with the Emirate Post Group's Instant Cash Global Money Transfer business, a large provider throughout the UAE, middle-east region and elsewhere in the world. Instant Cash has partnerships with networks in India and the Philippines, giving Ria more access to those markets too.
Over the last few years, Ria has entered into a number of new partnerships to expand their agent networks and access to money transfer services including:
La Poste du Benin in West Africa, Societe Nationale De Postes in Burkina Faso and La Poste de Côte D'Ivoire. Ria has eight post office partnerships in Africa which account for over 3,000 locations.
Union Bank Nigeria for over 300 Union Bank locations across Nigeria.
BankIslami Pakistan offering money transfer payout services in Pakistan through the bank's 317 branches, located across 93 cities.
Bank Alfalah in Pakistan.
UniCredit Bank in Serbia providing access to currency exchange services in over 70 locations.
Germany's mobilcom-debitel Shop GmbH, one of the largest telecommunication and digital lifestyle providers in Europe.
Trust Bank and Islami Bank in Bangladesh.
Capital Bank in Ghana.
Five new, dedicated stores in Malaysia.
Earthport, the leading cross-border payment network for bank deposits.
Ecobank Ghana to offer remittance pay-out services across Ghana.
New cash payout network in India.
Cash pickup service for American Express Serve and Bluebird customers.
Asda Money Transfer Powered by Ria in the UK.
Funding transfers via PayNearMe and 7-Eleven.
In 2015, Ria received an award from PYMNTS.com — the "Best Cash Innovation" Gold Award for Walmart-2-Walmart Powered by Ria.