Best Dollar Exchange Rate to Buy US Dollars in the UK: Insider Tips for Travel in 2023
Like the United Kingdom, the United States uses cashless payment systems and contactless cards. The US is famous for tipping, but even that can often be done with digital payment too.
This is why our Monito experts will explain why going digital is the best way to buy dollars in the UK before your holiday. You can say goodbye to traditional brick-and-mortar cash changers like the post office dollar exchange, Tesco, M&S, and Sainsbury's who advertise zero commissions but charge high hidden dollar exchange rate margins.
We will find that the cheapest options to buy foreign currency, such as Starling Bank, Revolut, and Wise, are also among the most convenient ones. And if you still want cash for that American cash-only diner, cash tips, small-town bus systems, and corner stores, then you can still use the multi-currency account cards we recommend at American ATMs cheaply.
The Best Dollar Rate in the UK
Revolut: If you want to buy and hold USD while still in the UK, consider the Revolut multi-currency travel card. Get one of the best dollar exchange rates when you load USD on your card.
Wise Account: Wise offers a multi-currency account that exchanges pounds to dollars and 50+ foreign currencies, which you can exchange at the real exchange rate and at low fixed fees. Get a debit card for travel too.
How Do I Get the Best Dollar Exchange Rate While On My Trip?
Aditya Vyas on Unsplash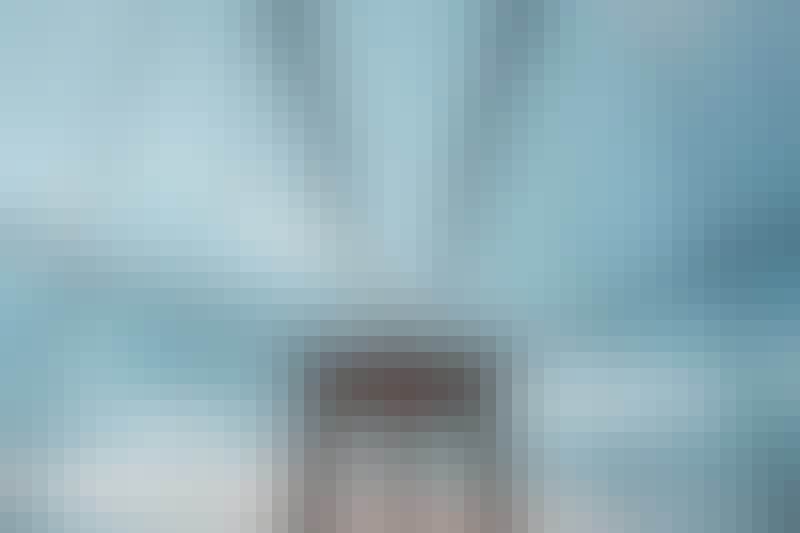 Many British travellers enjoy holding US dollars in cash while in the United Kingdom prior to their flight to the States. Many opt to exchange pounds for dollars at a high-street bank, online money changer, or bureaux de change, but these methods are actually neither the most cost-effective or most convenient ways to get dollars.
Spend With Cards, Not Cash
Credit and debit cards that charge no foreign transaction fees are by far the cheapest ways to spend while you travel. This is because the exchange rate that MasterCard or Visa applies to your card purchases is negligibly small — about 0.2% weaker than the real mid-market exchange rate.
In contrast, if you had spent cash dollars that were exchanged with the post office dollar exchange rate or the dollar exchange rate at Tesco, M&S, Travelex, or Sainsbury's, then you may have suffered from an exchange rate around 5% weaker than the real exchange rate.
Get Cash Dollars From ATMs in the US
By the same token, take out cash dollars at ATMs with a card that waives foreign transaction fees if you need cash. The minor inconvenience of paying $2 to $5 in ATM withdrawal fees is better than getting hit with hidden fees from UK money changers.
Here are a few UK debit cards that will lower the costs when you need to take out cash with ATMs in the USA:
Starling Bank
Starling Bank's debit card is an excellent choice for a travel card, not only because card payments are widely accepted across the United States. Starling Bank also waives all foreign ATM fees. You may still be charged by the local ATM provider, but at least Starling Bank will never hit you with its own fees for using ATMs abroad.
Monzo
Monzo's coral debit card charges zero foreign transaction fees. For international ATM withdrawals, Monzo gives you a free limit of £200 every 30 days but charges you 3.00% of the amount withdrawn after that.
What's the Best Card For Getting Dollars in the UK?
Compare UK debit cards Starling Bank and Monzo, which have no foreign transaction fees, with multi-currency cards Wise and Revolut, which allow you to hold US dollars and multiple other foreign currencies on one debit card.
| | | | | |
| --- | --- | --- | --- | --- |
| | | | | |
| | | | | |
| Top-Up Fee | $0.00 | $0.00 | $0.61 | $0.00 |
| Exchange Rate Margin | 0.21% | 0.21% | 0.00% | 0.06% |
| Foreign Transaction Fee | 0.00% | 0.00% | 0.00% | 0.00% |
| Generic ATM Machine Fee | $0.00 | $3.00 | $3.00 | $3.00 |
| Card Provider ATM Fee | $0.00 | $0.00 | $0.00 | $0.00 |
| Total Dollar Cash | $118.30 | $115.30 | $114.80 | $115.45 |
| | Go to Starling Bank | Go to Monzo | Go to Wise | Go to Revolut |
Why Trust Monito?
You're probably all too familiar with the often outrageous cost of sending money abroad. After facing this frustration themselves back in 2013, co-founders François, Laurent, and Pascal launched a real-time comparison engine to compare the best money transfer services across the globe. Today, Monito's award-winning comparisons, reviews, and guides are trusted by around 8 million people each year and our recommendations are backed by millions of pricing data points and dozens of expert tests — all allowing you to make the savviest decisions with confidence.
Learn More About Monito
Monito is trusted by 15+ million users across the globe.

Monito's experts spend hours researching and testing services so that you don't have to.

Our recommendations are always unbiased and independent.