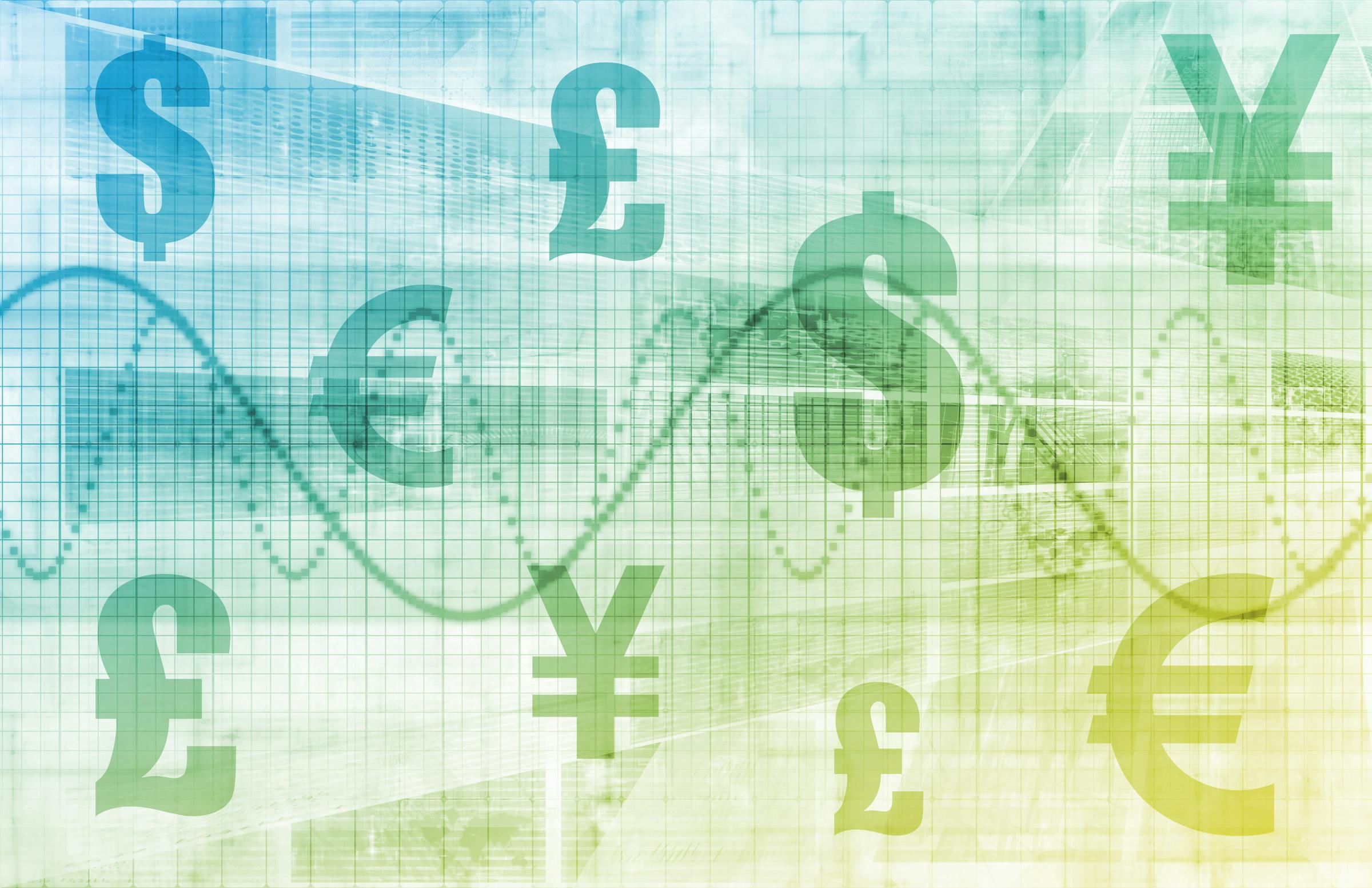 Transferring Large Sums of Money Internationally: Monito's Guide
How can you make the most of your currency exchange when you transfer large sums of money across borders? By finding the right money transfer company for your needs. There are two key details to consider when making large money transfers: which money transfer provider offers both a good exchange rate and the ability to send a high amount of funds.
Banks generally offer bad exchange rates, but specialized foreign exchange companies have far more competitive rates, great customer service, are fully regulated and secure.
Reasons for Transferring Large Sums of Money Internationally
The world is becoming much more accessible to everyone, so transferring money at a good rate is crucial to your goals and quality of life. People make high-value transfers (typically over $10,000) for a variety of reasons:
An expat moving abroad: You've decided to relocate to another country, temporarily or permanently.
Buying a property abroad: You might be investing in a desirable location, or you want to buy somewhere to live over the medium- or long term.
Funding educational costs: Studying around the world can be expensive, so you'll need to pay academic fees.
Business transactions: If you're expanding into new markets, opening an international office, or buying inventory, large amounts of capital are essential.
Other reasons: You could be paying for a wedding, sending money home, buying a car, or any one of dozens of reasons.
Whatever your reason for making a high-value foreign exchange transaction, several factors will have a big influence on how much money you send in your native currency and receive in the new one.
Key Factors Impacting High-Value FX (Foreign Exchange)
The main areas that impact the deal you get from your currency exchange company are:
The exchange rate you are offered: This has the single biggest impact on the value of your FX transaction. A variance of just 1% or 2% in the exchange rate can create significant additional costs.
Commissions or "extra" fees: Beware of any fees based on the total amount you are transferring. These can really eat into how much money the recipient will get in the new currency.
Payment fees (deposit and withdrawal): fees levied by banks and other financial institutions can impact the total amount received and delayed transaction times.
Fixed-rate transfer fees from the FX provider: you typically won't need to worry about these as they are often waived on high-value transactions.
A Comparison of How Much Difference the Exchange Rate Makes
Here's an illustration of the difference getting a good exchange rate can make to the recipient's money.
We're going to convert 50,000 British pounds into US dollars. Here's what that means based on typical exchange rates. In the table* below, you'll see how much £50,000 is worth in dollars using various providers.
| | | | | |
| --- | --- | --- | --- | --- |
| | Mid-Market** | Ave. FX Broker | PayPal | Ave. Bank |
| Exchange Rate | 1.2547 | 1.2515 | 1.2118 | 1.2085 |
| Received (USD) | $62,735 | $62,575 | $60,590 | $60,425 |
| Loss (USD) | $0.00 | $160.00 | $2,145.00 | $2,310.00 |
| Loss (%) | 0.00% | 0.26% | 3.54% | 3.82% |
As you can see, the exchange rate makes a significant difference to the value of your FX transaction. Using a bank like HSBC, Barclays, or others for international transfers can mean you're up to almost 4.00% worse off.
That's why you should always choose a specialized currency provider who can provide much more competitive foreign exchange rates.
Compare Exchange Rates Across Foreign Exchange Providers
The Hidden Costs of Commissions and Extra Fees
Most foreign exchange providers don't charge additional fees for high-value transactions, but there are some exceptions. Banks will often charge a flat fee in addition to providing poor exchange rates.
For example, on a £50,000 currency exchange, Barclays would charge an additional £28. They're not the worst culprits for fees though — for that, you need to turn to PayPal. PayPal doesn't provide good exchange rates, to begin with. To compound that, they then add an additional fee (between 1% and 3.9% for £ to $ conversions). This fixed fee can significantly impact the amount the recipient gets. On the £50,000 transaction, that additional fee comes to around £500 and could go as high as £2,000!
Payment Fees to Deposit and Withdraw Money
Some banks and financial institutions do charge to send and receive currencies into accounts, especially if your FX provider does not have local pay-in or pay-out accounts in your country.
Although these fees are not normally that high, you need to pay attention for two important reasons: The deduction of a fee will impact how much the recipient gets. If they are relying on receiving a very specific amount, this could mean the monies you transfer won't fully settle your obligations. Getting your funds to the provider or beneficiary can take longer, sometimes much longer. You should speak to the sending and receiving banks to understand any fees that are likely to be levied and plan for them.
How Currency Exchange Works
The currency exchange process is straightforward. Although it varies from provider to provider, it will follow these steps.
Review which FX provider can give you the best exchange rate on Monito.
Set up an account with your currency provider. They typically need your name, address, contact details, bank details, and proof of identification.
Decide the currencies that you want to exchange money between.
Book a rate through your currency provider; you may use a spot rate or get a forward contract to lock in an exchange rate.
Provide details of the sender and receiver of the funds.
Send money to your currency provider. For larger value transfers this will typically be from a bank account although you might also use a credit or debit card.
Your currency provider will make the exchange and deposit funds in the new currency in the recipient's bank account.
How to Safely Send a Large Amount of Money — Limiting Your Currency Exchange Risk
If you're transferring large sums of money internationally, it's important to do so in the most secure and least risky way possible. There are several steps you can take to get the job done:
Understand What All Your Costs Are
You will need an understanding of your end-to-end, total costs including exchange rates and any fees. Our foreign exchange comparison tool shows you exactly how much you can expect to pay and receive.
Compare Exchange Rates Across Foreign Exchange Providers
Work With a Personal Account Manager
Some currency providers will assign a specialized account manager to take care of your currency exchange needs. This is especially true if you're transferring large amounts. They can walk you through every step of the foreign exchange process, so you know exactly what's happening at every step. In some cases, you will even negotiate your exchange rate with the account manager and get a better deal.
Find Good Customer Service
Good customer service is vital when you're transferring large amounts. Our reviews section highlights currency providers who have excellent customer service.
Use a Forward or Limit Order
Forward and limit orders can help protect you from exchange rate variations. A forward order lets you set a rate now for currency exchanges that you'll complete in future. A limit order means your currency exchange will only happen when certain conditions are met; for example, the exchange rate hits a certain value. Talk to your provider about these types of orders.
Read Reviews of Various Currency Providers
One of the best ways to manage your risk is to read reviews of foreign exchange providers so you can make an informed choice. Here at Monito, we provide expert reviews, customer reviews, and video reviews so you can get the information you need. We've included information about several of the most popular currency exchange providers below.
Reviews of Popular Foreign Exchange Providers
We've listed several of the most popular options for international currency exchange providers below, together with the pros and cons of each.
Currencies Direct
"Active since 1996, Currencies Direct is one of the first foreign exchange companies. Their modern and easy-to-use online platform offers many different services when it comes to sending money abroad." — Full Currencies Direct review.
Spot, forward, and limit orders available.
A score of nine out of ten on Trustpilot.
You can send money to more than one person at a time.
Excellent, expert customer service.
Very competitive exchange rates.
Currency Solutions
"Currency Solutions, which prides itself on its high-quality customer service, has been trusted by over 150,000 clients to transfer £6 billion since its establishment in 2003. You can make single or regular transfers in 35 different currencies, and 95% of transfers are received within 24 hours." — Full Currency Solutions review
They do not charge a transfer fee.
They have some of the most competitive exchange rates available.
They have high-quality customer service.
Simple, efficient, and fast.
Customer rating of ten out of ten on Trustpilot.
No online currency transfer platform.
Only available in the English language.
Moneycorp
"Moneycorp is the second largest foreign exchange broker in the United Kingdom. In 2015, Moneycorp traded over £22bn in 90 different currencies."— Full Moneycorp review.
A large and experienced currency exchange provider.
Highly rated by customers with a 97% positive rating on Feefo.
Currency exchange is available online, through an app, and over the telephone.
Their exchange rates aren't always the most competitive.
The online platform could be more intuitive and easier to use.
Transfers are occasionally delayed.
OFX
"The company was established in 1988 to provide individual and corporate clients with a superior digital alternative to existing foreign exchange services. OFX has transacted over $100 billion in its history, sending money to bank accounts in 197 countries and over 50 currencies" — Full OFX review
One of the longest-established, best known foreign exchange providers.
Open 24/7 and available over the phone or online.
An extensive banking network means it's easy to send and withdraw money in multiple currencies and countries.
Excellent customer service.
A rating of nine out of ten on Trustpilot.
Speedy currency transfers.
Only available in English.
Slightly higher exchange rates for small amounts but competitively priced for larger amounts.
WorldFirst
"World First is one of the best established and well known specialist currency exchange providers. Headquartered in the UK, they provide dedicated international money transfers around the world. World First serves individuals and businesses, including online e-commerce exchange services"— Full WorldFirst review.
They provide you with a specialized account manager as a standard to help with currency transfers.
Their customer service is considered to be excellent.
They have a 98% approval rating for their services from Feefo online reviews and an average of 4.8 out of 5 stars.
No fee for transfers over $10,000.
Exchange rates are around 1% below the mid-market interbank rates.
They do not accept electronic documentation as proof of identification.
Some accounts may be refused due to "compliance issues."
CurrencyFair
"CurrencyFair has a unique approach to international money transfers. Instead of exchanging your currency with a bank or a money transfer company, you actually exchange with other CurrencyFair customers. This fully automatic and transparent peer-to-peer approach means that you can choose what exchange rate you'd like, and as long as another CurrencyFair user is looking to exchange in the other direction and accepts your exchange rate, then that's the rate you'll both get." — Full CurrencyFair review.
CurrencyFair exchange rates are excellent and can sometimes beat the mid-market rate.
Low, flat fees
Great reviews on Trustpilot
Transferring on the CurrencyFair mobile apps is very convenient
The entire process can be a bit complicated the first time around
A limited number of supported currencies and countries
Other reviews of currency providers
You can find further reviews in our reviews section or through the links below.
Why Trust Monito?
You're probably all too familiar with the often outrageous cost of sending money abroad. After facing this frustration themselves back in 2013, co-founders François, Laurent, and Pascal launched a real-time comparison engine to compare the best money transfer services across the globe. Today, Monito's award-winning comparisons, reviews, and guides are trusted by around 8 million people each year and our recommendations are backed by millions of pricing data points and dozens of expert tests — all allowing you to make the savviest decisions with confidence.
Learn More About Monito
Monito is trusted by 15+ million users across the globe.

Monito's experts spend hours researching and testing services so that you don't have to.

Our recommendations are always unbiased and independent.