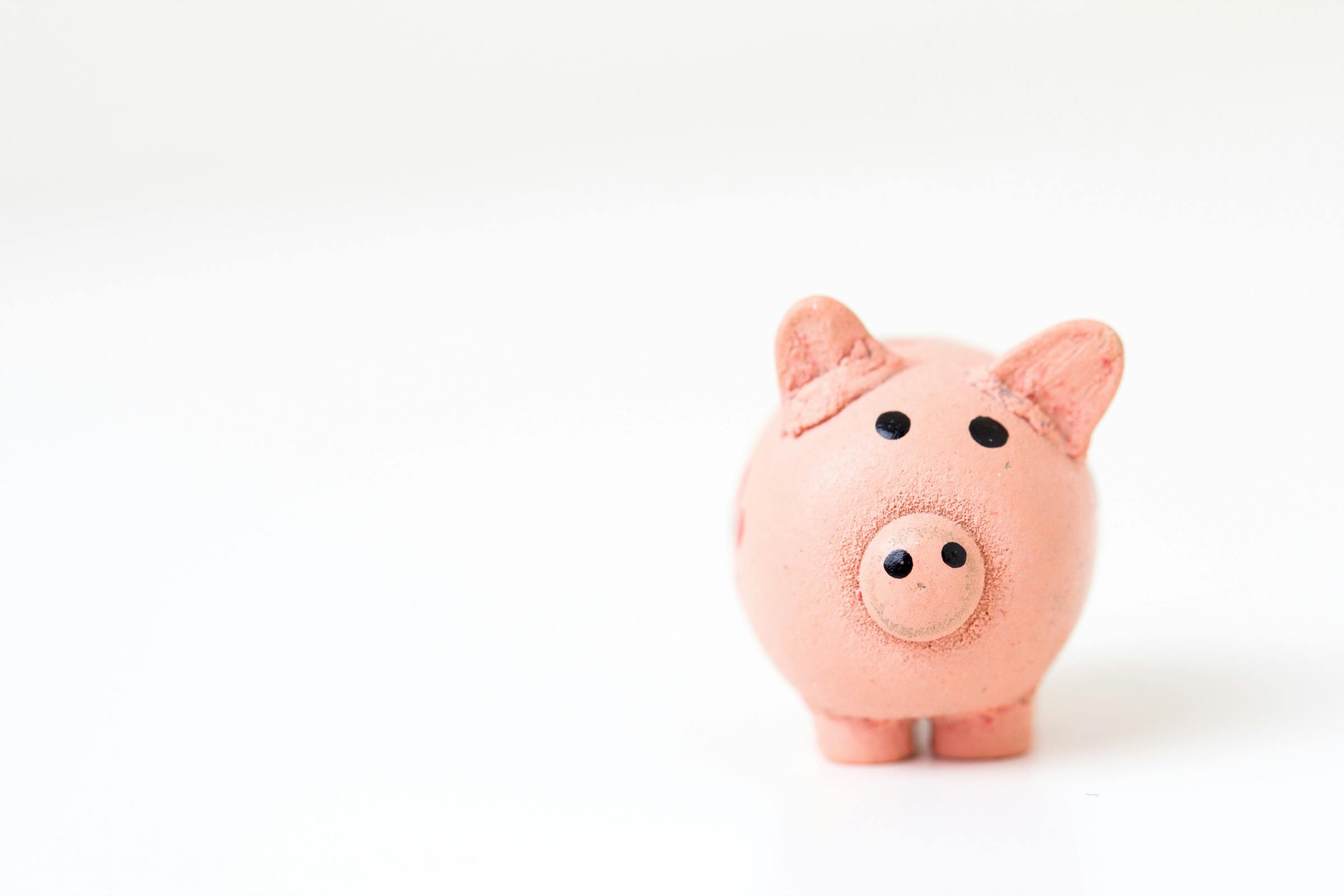 How To Receive International Payments in India
For many people, receiving money from abroad seems most secure and reliable if done through traditional bank-to-bank transfers. Banks are indeed well-connected internationally and will be able to accept your international payments in India and elsewhere. 
However, money transfer specialists and other digital money services can help you expedite this process from a matter of days to a matter of hours. Monito is here to help you find the best service that suits your individual needs, as well as research the credibility and quality of these services for you.
In this guide, we will walk through receiving international payments in India, why money transfer specialists might work for you, and offer potential PayPal alternatives.
Bank Globally with Wise
Wise is a world-class option for small to medium-sized international payments thanks to its low transaction fees and its foreign currency exchange at the true mid-market rate.
Feasible for both individual use and business transactions, their service will allow you to accept international payments in India from a wide range of countries, including the United States, Canada, the United Kingdom, Germany, and the United Arab Emirates.
Christine Roy on Unsplash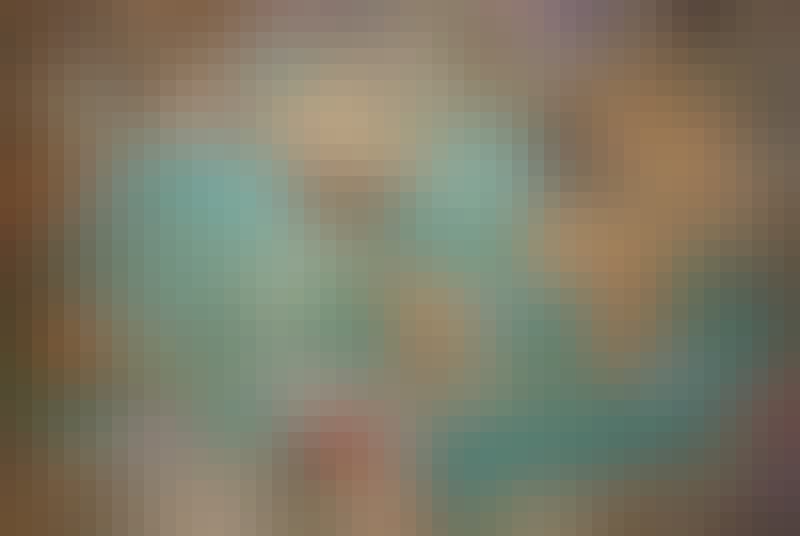 How Do I Receive International Payment in India?
There are so many financial services available to help you accept international payment in India and around the world. But each of them comes with its advantages and disadvantages with regards to costs and service type. To see which method works best for you, let's take a look at the most common ways to receive international payment in India: 
Option 1 — Bank Deposit 
The most common way to receive money from overseas is via bank deposit, which takes place when the sender of a currency transfer makes a bank wire from their bank account to yours.
Bank deposit is a very secure method of receiving money from abroad, which is offered by nearly all banks in India and all money transfer services. Bank deposits can often get expensive if the sender uses the SWIFT network to wire the money overseas and then charges fees associated with the network.
Data¹ from over a hundred thousand recent comparisons on Monito show that newer fintech companies that also offer bank deposits ⁠— particularly Remitly, Skrill, and Wise ⁠— tend to be cheaper on average.
Option 2 — Cash Pick-up
This method is recommended if the recipient seeks to obtain cash. Senders to India often opt for traditional currency exchange providers such as MoneyGram and Small World because their services are among the fastest, simplest, and cheapest ways of receiving money from abroad. Your cash can be tracked and securely delivered to your local pickup destination.
To find the most convenient provider for you when receiving money in India via cash pick-up, run a search on Monito's real-time comparison engine before you transfer, and select the 'Transfer to a cash pick-up location' tab on the results page.
Compare Cash Pick-up Providers
Option 3 — Mobile Wallets
Rather than using a bank account, many people choose to handle some or all of their financial services using a mobile wallet instead. Mobile wallets are used as more of a payment method than a bank account, though they can sometimes be used to receive money from abroad.
In general, mobile wallets are used to spend and manage money and function as an alternative to cash or bank cards when making a purchase. They are built with encryption technology, keeping your bank details and card information safe from strangers. Popular mobile wallets in India include PayTM, Freecharge, Google Pay, and Mobikwik.
Christian Wiediger on Unsplash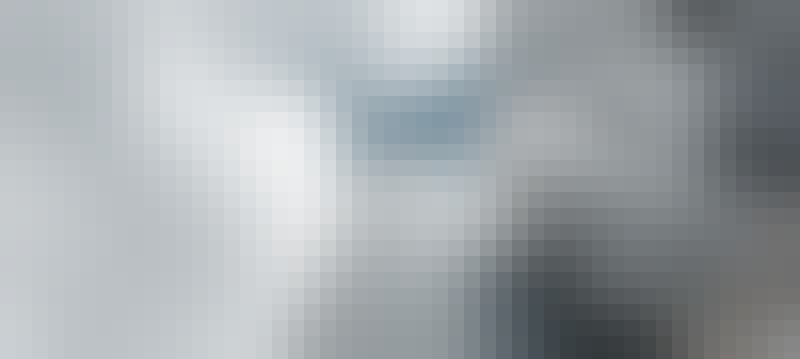 Is Receiving Money With Traditional Banks the Best Option?
Banks in India and around the world use the SWIFT system, an international payment network, to exchange currency and send money to each other. However, new companies have entered the international payment space with technologies that are usually cheaper, more transparent, and quicker.
One of the major drawbacks of receiving an overseas bank transfer is the costs involved. While precise fees vary from bank to bank, in general, two types of costs are involved: transfer fees and exchange rate margins.
In this article, we will survey innovative money transfer companies. But first, let's take a look at how to receive money from abroad with three well-known traditional banks in India.
1 State Bank of India (SBI) 
Here is a quick summary of the standard international payment fees you may be charged at SBI:
Wire transfer fee: Remitters setting up a direct deposit in India are charged 50 Rs for transfers up to 10000 Rs. Deposits past 10000 are charged a 100 Rs fee.
Exchange rate margin: For inward remittances, SBI charges a transparent exchange rate margin of 0.125% for each transaction. On top of this, however, they charge an undisclosed interest rate that runs for 10 days².
2 Bank of Baroda
Here is a glance at the standard international payment fees you may encounter at the Bank of Baroda:
Wire transfer fee: Remitters setting up a direct deposit in India are charged 40 Rs per 5000 Rs paid into their Baroda account. Their complex fee schedule increases this fee as the size of the remittance increases. Deposits up to 25000 are charged a 60 Rs fee, for example.
Exchange rate margin: The Bank of Baroda sets its own exchange rate, which is lower than the mid-market exchange rate. The Bank of Baroda does not state in its schedule of fees³ how large this exchange rate margin is. Despite this lack of transparency, they are still able to keep the markup of every transaction for profit.
3 HDFC Bank
Here is a summary of the standard international payment fees you may experience as a customer at HDFC Bank:
Wire transfer fee: HDFC Bank charges no transfer fees for remittances that enter India from abroad⁴.
Exchange rate margin: HDFC Bank transparently sets its own exchange rate, which is lower than the mid-market exchange rate. It can be found on their website. They profit from the exchange rate markup for every transaction.
Comparing a $2,000 transfer to Indian High-Street Banks
Take a closer look at how these banks compare when your friend or loved one sends you $2,000 USD from the United States to India.
Take note, however, that this table takes into account costs incurred by the receiver. It does not take into account fees that American banks or international money transfer services may charge your friend or family member for sending money to India:
| | | | |
| --- | --- | --- | --- |
| Bank | | | |
| Exchange Rate (USD/INR) | 76.22 | 75.63* | 75.63 |
| Transfer Fee | ₹1,500 | ₹525.00 | ₹00.00 |
| Amount Received (INR) | ₹150,940 | ₹150,735 | ₹151,250 |
Tech Daily on Unsplash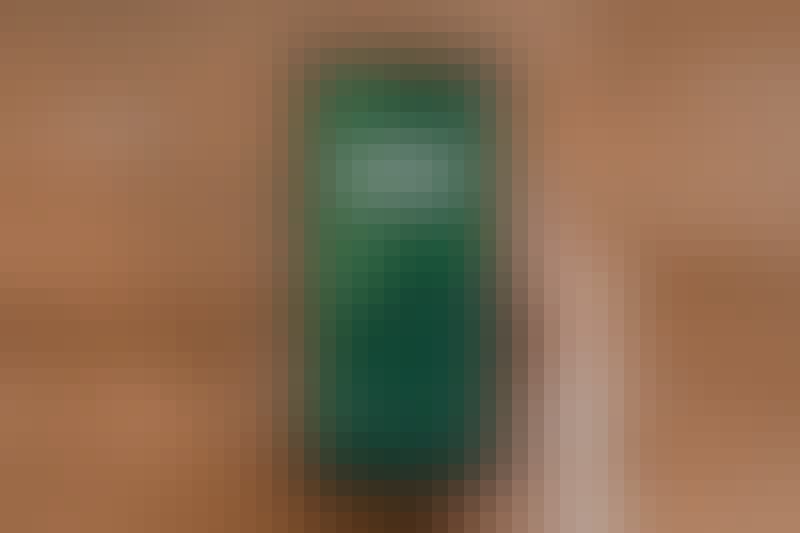 Receiving International Payments in India With Money Transfer Services
Due to the high bank charges for sending money abroad, Monito's experts tend to recommend against using banks to send money internationally to India, especially for people who'd like to save money on every transfer. (For people who feel safe with their bank and don't mind paying extra fees, sticking with the bank is probably the best bet).
Instead of using the bank, we recommend comparing money transfer specialist services to get the job done quicker and more cheaply. While you won't be able to dodge wire transfer fees entirely, you will be able to take advantage of faster payments and lower costs in general. Take a look at Monito's in-depth guide to learn more about the difference between money transfer specialists and banks for overseas payments.
To get a sense of how the top money transfer services compare to banks, take a look at Wise, Remitly, and Skrill below. These providers found on Monito, among many others, are often recommended as PayPal alternatives: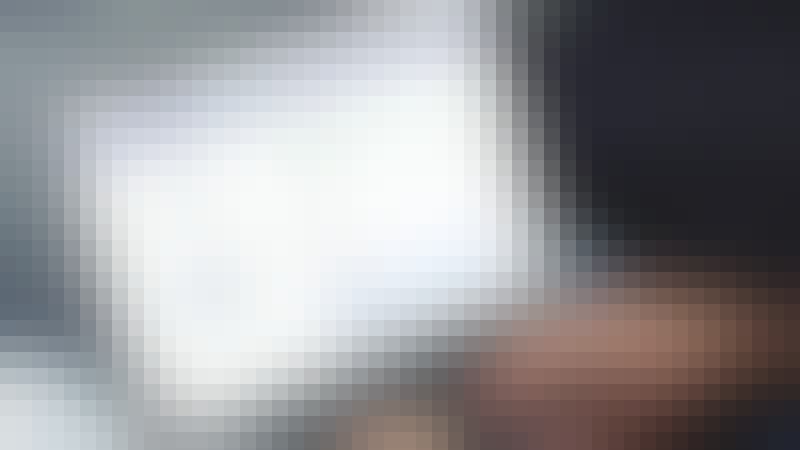 1. Remitly
Remitly is a US-based digital remittance service that's one of the fastest and cheapest ways to send money internationally on Monito. It consistently ranks high for transfers to India from the USA and from Canada.
If you reside and work in Western Europe, North America, Singapore, or Australia and want to send international payments to India, then Remitly may be a good choice for you. The platform offers various pay-in and pay-out options (including card payments, bank transfers, and cash services) and supports money transfers to over 85 countries worldwide.
Cost: Remitly's fees are built into the exchange rate and typically range between 0.50% and 2.00% of the international money transfer value, depending on the currencies you are using. Remitly was the cheapest service on 20% of global comparisons on Monito between July 2020 and 2021.
Coverage: Available in Europe, North America, Singapore, and Australia, Remitly supports transfers to around 47 currencies on every continent, including Indian Rupees.
For more information, see Monito's full review of Remitly.

2. Skrill
Skrill is a UK-based money transfer and digital wallet service with fees and exchange rates that are usually very well-priced. 
You can fund an international money transfer through Skrill Money Transfer using a credit card, debit card, SOFORT* , or bank transfer, depending on where you're located and which currency you're using. The beneficiary will also have the choice of whether to receive funds directly into their bank account or into their Skrill mobile wallet if they have one.
Cost: Skrill doesn't charge any fixed fees or other transaction costs for sending money overseas, making the service an especially favourable option for smaller transfers. For credit card payments, however, Skrill does charge a commission fee of up to 4.99% per transaction. Be aware of any additional foreign transaction fees that your credit card issuer may charge too. 
For all transfers, regardless of the currency and payment method, Skrill charges an exchange rate margin. This is essentially a small markup over the mid-market exchange rate that Skrill makes every unit of currency you convert into another and can range as high as 4.99% of the total value of your transfer.
Coverage: Skrill is a solid option for sending money to an international bank account in India as it supports transfers to the country and offers them at consistently low prices. We do recommend running a search on Monito's real-time comparison engine to find the best deal because company rates can change over time.
Check out Monito's full review of Skrill for more details.
*SOFORT is only available in certain European countries such as Austria, Belgium, Netherlands, Poland, Italy, Spain, and Switzerland.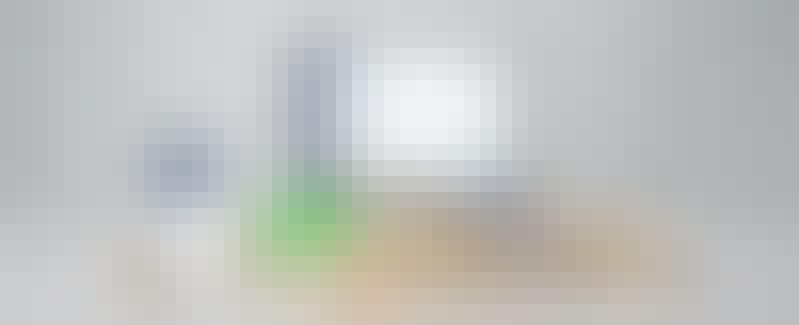 3. Wise
Wise is another UK-based money transfer and digital banking service that is a global leader of innovation and competitiveness in its industry. Wise consistently helps customers in Germany and the Arab Emirates sending to India.
The Wise Multi-Currency Account and the Wise Business Account (for those receiving Stripe payments from your business customers abroad, for example) gives you access to a Mastercard debit card, bank details in ten currencies, and currency transfers at the mid-market exchange rate.
Cost: Wise charges a very low commission fee and, depending on the country, a fixed fee for the transaction. For example, bank transfers of $500 US dollars to Indian Rupees will cost you around 0.69% of the transfer amount (3.43 USD) with a fixed fee of 0.64 USD. In total, Wise would charge you just $4.07 for the service.
The unique caveat about Wise is that they transfer your money at the real mid-market exchange rate. In other words, they do not earn any profit from an exchange rate margin. That $4.07 fee has no hidden costs. That's exactly what you'll pay. To get a sense of how costly Wise's fees are, take a look at their dedicated fee calculator tool. 
Coverage: Wise Money Transfer currently supports sending money to 71 countries including India and sending money from 43 countries, such as the United States, the United Kingdom, and Canada. The company covers 1000+ routes (country combinations) across 57 currencies, and they are also one of the few companies offering the true mid-market rate.
Most currencies supported by Wise offer one option: a bank transfer from one bank to another. For some currencies, you can pay with debit and credit cards or use a SOFORT transfer option. Apple Pay or Android Pay is also available for certain currencies via Wise iOS and Android apps. In most cases, the recipient will get the money within one to two business days.
Take a look at our full review of Wise to learn more about their credibility and service.
rupixen.com on Unsplash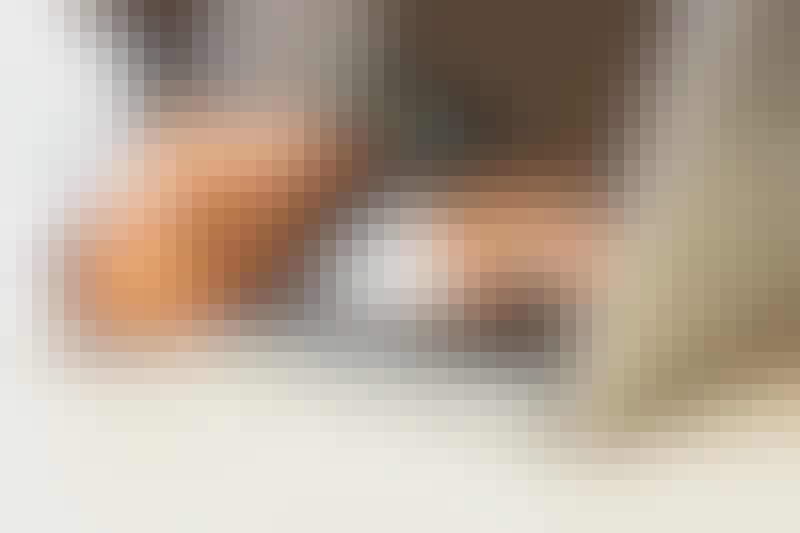 Why Receiving Payments From Abroad Through PayPal Is Not a Good Option
While PayPal no longer offers domestic payment services in India, the company does still operate for businesses and business owners in India who operate internationally. The service that makes PayPal stand out as one of the most widely used financial tools by companies worldwide is its fraud detection technology. PayPal's simple and widely accepted interface also means that if you are a freelancer who needs to receive a paycheck or if you're an eBay vendor who needs to receive payments, then your transactions will run smoothly from almost anywhere in the world.
PayPal's Fees
While PayPal is one of the best in the business for financial security, it does not actually specialize in international wire payments. The fees associated with sending money from abroad to India are actually among the highest in the global industry. PayPal charges senders a 5% fee on each international payment. Furthermore, senders incur a cost of an exchange rate margin that can range from 2.5% to 4.5% when they send money to India with a non-local currency⁵.
Compare How To Make International Payments From India
Read our full review of PayPal, researched, fact-checked, and scored by Monito's team of experts. Find a cheaper PayPal alternative without sacrificing credibility and security with Monito's real-time comparison engine, and select either 'Transfer to a bank account' tab or 'Transfer to a mobile wallet' tab on the results page.
References Used in This Guide
1. Remitly, Skrill, and Wise were the cheapest bank deposit services on Monito in November 2021 on a combined 71.5% of global searches. MoneyGram and Xoom were the cheapest at a combined 19.8% (n=603.5K).
Why Trust Monito?
You're probably all too familiar with the often outrageous cost of sending money abroad. After facing this frustration themselves back in 2013, co-founders François, Laurent, and Pascal launched a real-time comparison engine to compare the best money transfer services across the globe. Today, Monito's award-winning comparisons, reviews, and guides are trusted by around 8 million people each year and our recommendations are backed by millions of pricing data points and dozens of expert tests — all allowing you to make the savviest decisions with confidence.
Learn More About Monito
Monito is trusted by 15+ million users across the globe.

Monito's experts spend hours researching and testing services so that you don't have to.

Our recommendations are always unbiased and independent.