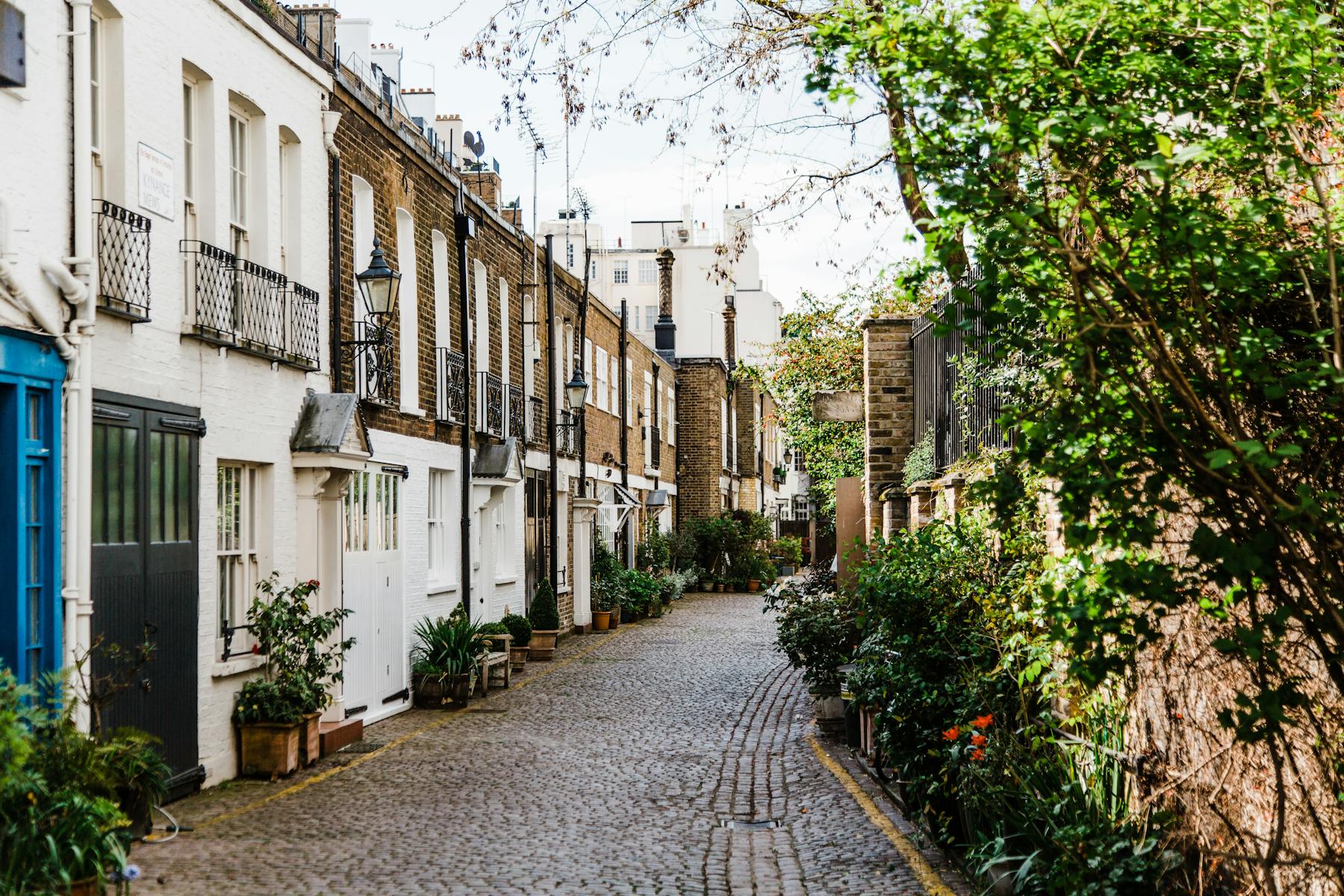 6 Best Online Business Bank Accounts for UK Small Businesses: Fees, Online Usability, and Features Compared in 2022
By waiving monthly fees and providing easy application, online banks in the UK have proved themselves as some of the leading and most sought-after small business bank account providers in the world.
As small business owners, freelancers, and their customers adopt more and more digital technology, it's no wonder that online banks are beginning to challenge the UK's traditional banks and are continuing to grow into 2022. So, you may be wondering which business bank account can best accelerate and strengthen your small business.
In this comparison guide, Monito will take you through the best online business bank accounts that can help you automate your finances, scale your business, and free up your time to do what you love — develop your products and serve your customers.
Best Business Bank Accounts Online in the UK
Are Online Business Bank Accounts Right for My Small Business?
A business bank account is a checking account used to receive payments from customers, send payments to partners, and conduct other business-related transactions such as paying taxes. With a business bank account, your small business will also be able to gain quicker access to business credit cards or loans that you might need for your business. Business accounts can also use ring-fenced accounts to separate your money from the bank's portfolio, keeping your funds safe.
Who Needs To Open a Business Bank Account?
In the United Kingdom, anyone who is registered with the HMRC and Companies House as a limited company is legally required to open a business bank account. Business owners may not use personal checking or savings accounts to conduct business-related finances.
However, sole traders and freelancers can use their personal bank accounts for their work because their status defines them as personally liable for any losses they incur. Many sole traders and freelancers still opt to open business bank accounts in order to separate their personal expenses from business expenses as well as to remain professional when transacting with customers and business partners.
What Is the Difference Between Paid and Free Business Bank Accounts in the UK?
When running your small business, the last thing you want is a standard monthly fee that provides no worthwhile value to you or your team. Paid business bank accounts, which are often offered by high-street banks in the UK, will charge for the following services:
A flat monthly account maintenance fee;
Transaction fees for payments;
CHAPs payments;
Foreign currency transactions;
Withdrawing cash.
Online banks and other digital-only platforms are innovative alternatives that usually waive monthly fees altogether. Plus, many offer these listed services and countless others for free or have free introductory offers. The main drawback to free business bank accounts offered by challenger banks is that they may not offer loans or business-related insurance products.
For day-to-day banking activities, such as sending payments, filing receipts, or accounting for taxes, Monito recommends online banks because they use financial technology to automate these tedious processes.
Gilles Lambert on Unsplash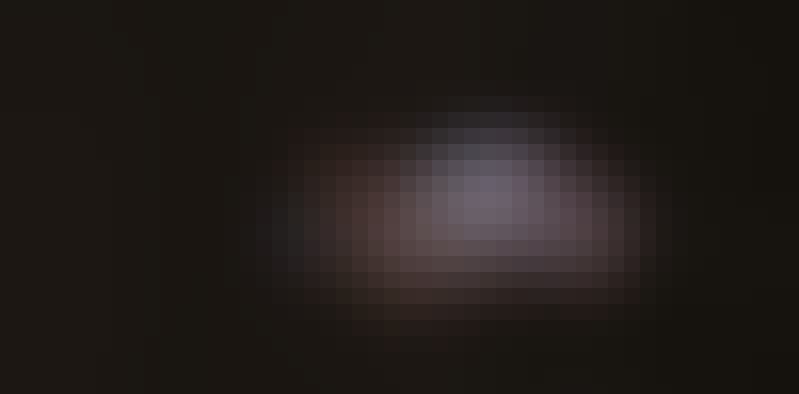 How Do I Choose the Best Small Business Bank Account?
Many variables go into choosing a business bank account, and the ones you choose to focus on will depend on the kind of business you run. You may run on tight monthly margins or you may need extra tax help. While there is no one-size-fits-all option, some criteria to consider when choosing your UK business bank account include:
Account Fees: Online banks will often offer tiers of paid services that waive other fees. Is the monthly membership worth the waived fees?
Digital-Only Access: If you need to deposit cash or cheques, then digital banking may turn out to be inconvenient for you.
Business Support: Many online banks are integrated with other finance and accounting apps, which automate your transactions and make your life a whole lot easier.
Overdraft: If you need to occasionally take on small amounts of debt, then an overdraft may be useful. Not all banks offer it, but those who do will often charge overdraft fees.
Credit Interest: If you have excess cash, then some banks will let you earn interest while your money sits in your business account.
Want to Register a Company in the UK?
Read our in-depth guide on how to set up a company in the UK in two major steps. Our experts have researched and compiled business resources for your unique scenario.
Starling Bank — Best All-Around Free Business Account
Starling Bank is an award-winning company and a fully licensed bank in the UK that gives you up to £85,000 of coverage by the Financial Services Compensation Scheme (FSCS). Its business bank account is incredibly comprehensive for a standard free account. With 24/7 human support, Starling Bank is a complete current account that we recommend highly to sole traders, small businesses, and limited companies in the UK.
Account name: Original Free Business Account
Account type: Current (UK bank details).
Total cost: £0 per month.
Noteworthy features: No UK transfer fees, no ATM withdrawal fees, cash and cheque deposit.
Availability: the UK.
More info: See our full Starling Bank review.
Starling Bank Business in Short
Starling Bank is based in the UK and offers its bank account exclusively to limited companies and sole traders registered in the UK. Their business checking account is packed with more fee-free features than any other free business bank account that we found in the country.
At £0 a month, you still get access to a fully-licensed UK current account, Starling Bank's feature-packed platform, and free Sterling transactions. For an optional monthly fee, you can design your account for services that your business needs, such as tax reporting or business accounts in US dollars and Euros.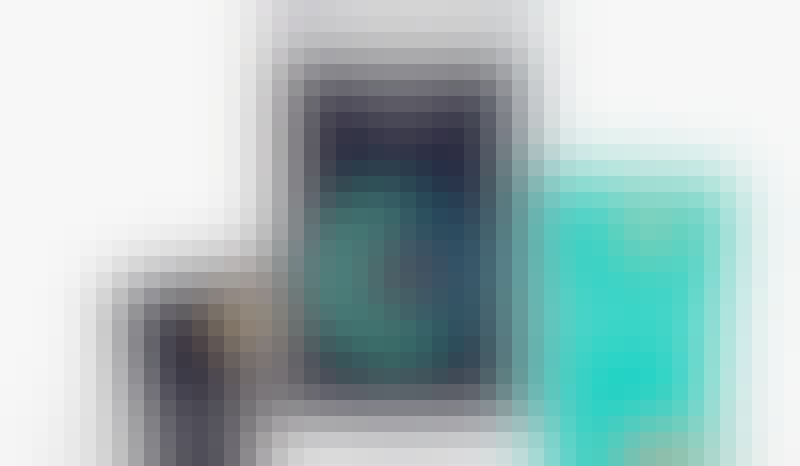 The Starling bank business account is designed best for sole traders and limited companies who operate their business in the UK. Sending money within the UK and receiving Sterling (£) into your account is free. Making payments in Sterling and withdrawing cash from ATMs also incurs no fees.
You will be charged for sending money outside of the UK. Starling Bank will use the exchange rate shown within the international payments page of the app and will charge a 0.4% transfer fee per transaction. If you decide to send with a SWIFT payment, they will charge £5.50. 
Starling Bank Business Add-Ons
Here is the full breakdown of the add-ons that you can purchase to enhance your free online business bank account:
The Business Toolkit: For £7 a month, you can create and send invoices to customers instantly. The app will calculate and make an HRMC tax report for you as well. This add-on is popular among sole traders and freelancers in the UK.
Euro Business Account: At £2 a month, you get access to a European IBAN to receive Euros like a local. Hold and send Euros in this account, and spend them with your card like a local in Europe.
US Dollar Business Account: For £5 a month, you get an American account number for easier payments in the US. Hold and send US dollars, or spend them with your Starling Bank business card.
Starling Bank Business Advantages
Free to get paid in Sterling and to transfer Sterling;
No foreign card transaction fees or ATM fees;
Integrated with Xero, Quickbooks, and others in bespoke app hub;
Cash and in-app cheque deposit.
Starling Bank Business Disadvantages
Only offers multi-currency accounts in USD and EUR for a fee;
Charges exchange rate margin and fixed fees for international transfers;
Upgrade needed to create and send invoices.
Final Word
Starling Bank's multi-currency add-ons will certainly assist businesses that have important partners or suppliers in Europe or the US. Otherwise, the standard free business account should give you everything you're looking for in basic banking services and administrative accounting. This is why our experts recommend Starling Bank as a comprehensive option to all sole traders, small business owners, and limited companies – especially those who conduct business exclusively in the UK.
Monzo Business — Best for Freelancers and Small Enterprises
A fully regulated bank in the UK, Monzo is an online bank that offers business accounts for small businesses. Unlike other digital banks, Monzo offers 24/7 customer support in its free plan. While you will need to upgrade to its business plan for more administrative software, the free plan should give you everything you need to conduct day-to-day customer transactions.


Account name: Business Lite
Account type: Current (UK bank details).
Total cost: £0 per month.
Noteworthy features: Free award-winning 24/7 customer support, Card payments with Stripe.
Availability: the UK.
More info: See our full Monzo review.
Monzo Business in Short
Monzo's free business bank account is an ideal option for businesses with small teams that do not require a significant level of management. Integration with accounting software, multiuser access, and saving pots add-ons are only available with the paid option. 
The free option comes with a Monzo business debit card that can be used for payments abroad, free of transaction fees. The software will generate unique payment links for your customers and will also let customers pay with Apple Pay, Google Pay, or card via Stripe.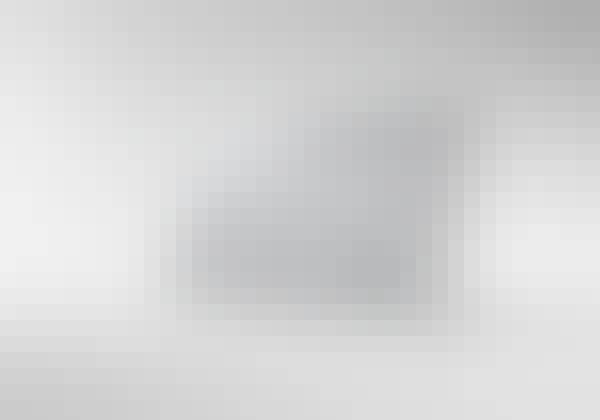 Monzo Business Advantages
Integrated with Stripe for customer payments;
24/7 award-winning customer support;
Accepts payments in cash or cheque;
No international card transaction fees with card;
Free UK bank transfers.
Monzo Business Disadvantages
Easy bank transfers are free until 2023;
No accounting software integration with free plan;
Invoicing is available in the paid plan only.
Monzo Business Plans:
Monzo offers the two following tiers of membership for their online bank account:
Business Lite: For no starting or monthly fee, this plan sets your business up with a UK bank account, a Monzo debit card, and Monzo's software. You can schedule payments, separate company money into pots, and transfer money to UK banks for free. Get paid with payment links, Stripe, Google Pay, or Apple Pay, bank transfer.
Business Pro: At £5 per month, you get all the features of the 'Lite' plan plus invoicing, integration with accounting software, and 'tax' pots to automatically set aside money for paying taxes. Also get multi-user access and a free 6-month trial of Xero.
Final Word
Ultimately, Moanzo business's free plan gives you all the essentials for banking like a high-street bank, but for free and online. However, it lacks important features for account management, invoicing, and other convenient tools to streamline admin. This is why Manito recommends Monzo Business for freelancers and small businesses that can keep track of their own expenses and do not have a need to manage large teams and budgets. If you decide to upgrade for a low £5 a month, then Monzo may be a good option for small businesses in the process of scaling.
Payoneer — Best for E-Commerce Businesses
Payoneer is an American financial services company that provides customers with digital payment services, access to working capital, money transfers, and access to local bank details. Your three account numbers will support GBP, USD, EUR, and five others so that you can get paid like a local in those currencies. Because it so seamlessly integrates with some of the world's leading marketplaces in so many currencies, we think that Payoneer is the ideal choice for any small business, freelancer, or company working in the borderless e-commerce market.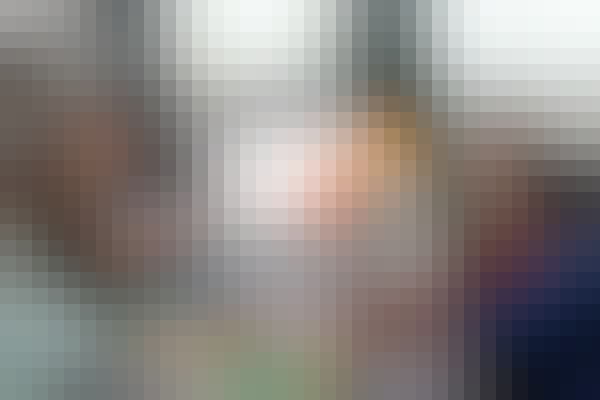 Account name: Payoneer
Account type: Current (Bank details for GBP, USD, EUR, AUD, CAD, SGD, JPY, and HKD).
Total cost: £0 to sign up.
Noteworthy features: Connects to thousands of marketplaces, Pay UK's VAT directly.
Availability: Global.
More info: See our full Payoneer Review.
Payoneer in Short
Payoneer offers only one account, which is free to sign up for and allows enterprises big and small to expand into global markets, request payments locally, and withdraw revenue into a local bank account. You will also be able to pay your value-added tax in the UK directly from your Payoneer balance fee-free. This is a great alternative to paying a fee for wire transfers or for withdrawing funds to your local bank. Instead of offering tiers of paid services, Payoneer has a complex schedule of fees, which we will detail here.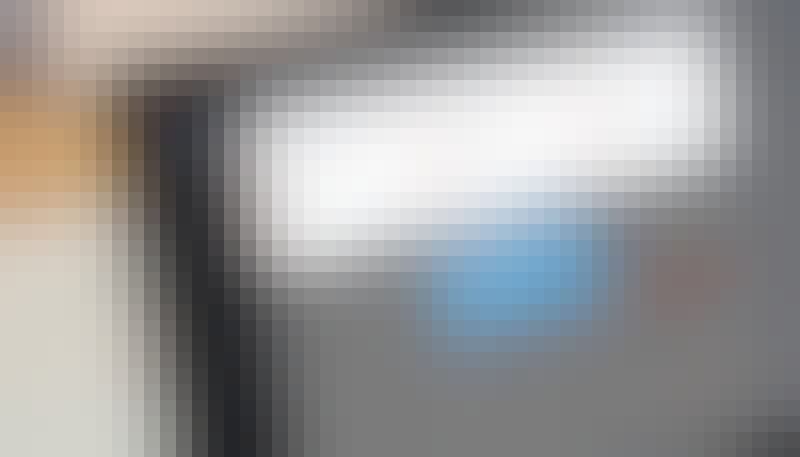 Payoneer Advantages
Get paid into local bank accounts;
Coverts foreign currency at the mid-market rate;
Withdraw multi-currency earnings into local account at low cost;
Pay UK's VAT directly from Payoneer balance;
Connect with thousands of online marketplaces;
Access working capital and manage cash flow
24/7 multilingual support.
Payoneer Disadvantages
Charges fee to withdraw Payoneer balance to your UK bank;
Charges fixed transaction fee when converting foreign revenue;
Charges annual fee for Payoneer's MasterCard.
Payoneer's Fee Schedule
In short, Payoneer is an infrastructure that connects you to a global network of customers, suppliers, and marketplaces online. Thus, you will be charged a fee for gaining access to this powerful service. Payoneer will charge you fees for getting paid, withdrawing funds to your local bank, and paying suppliers.
Transactions done with other Payoneer users are free, whether you are paying them or are getting paid. Receiving payments into your Payoneer provided account details is free for all currencies but USD. Receiving USD may cost 0 to 1% of the transaction, depending on the country. If you get paid from marketplaces, such as Airbnb or Fiverr, check their sites for details because their fees may vary.
Get Paid: Payments by credit card will cost you 3% per transaction, regardless of currency. If you get an ACH bank debit from an American customer, that will cost 1% per transaction.
Withdraw to Bank: The principle here is to avoid foreign currency exchanges. Withdrawing your GBP Payoneer balance to your UK bank will cost a flat fee of £1.50 (the same applies to USD to USD banks and EUR to EUR banks).

Foreign currency withdrawals (i.e. USD Payoneer balance to GBP account in the UK) will cost 2% of the transaction.

Withdrawing in a non-local currency (i.e. withdrawing your USD into a USD account in the UK) will also cost you 2% per transaction.
Pay: If you pay suppliers or partners by bank transfer, Payoneer will charge 2% per payment. A fixed fee will also apply if the payment is made in GBP, USD, EUR (£1.50, $1.50, €1.50 respectively).
Currency Transfer: For each transfer from one currency to another, you will pay 0.5% of each transfer.
Inactivity Fee: Pay a $29.95 penalty for not making a transaction or Payoneer card payment in 12 months.
Final Word
What are we find most impressive about Payoneer is its global infrastructure that puts you in contact with the world's largest and most far-reaching online marketplaces. The software eases the process for customers to pay you, making it the most attractive online business bank account on this list for e-commerce businesses. Its added bonus of low fees for international money transfers makes Payoneer an ideal solution for those hoping to expand their reach into an international customer base. 
The Best Online UK Small Business Banks Compared
To wrap things up, let's take a look at how the product, service, and fees of a few of the free online business bank accounts we explored compare to one another in the UK:
| | | | | | | |
| --- | --- | --- | --- | --- | --- | --- |
| | | | | | | |
| | | | | | | |
| Account Name | Current Account | Revolut Business Free | Wise Business IMT | Free Business Account | Monzo Lite | Payoneer Account |
| UK Bank Details Included | ✔ | ✔ | ✘ | ✔ | ✔ | ✔ |
| Free Debit Card | ✔ | ✔ | ✔ | ✔ | ✔ | ✘ |
| 3D Secure | ✔ | ✔ | ✔ | ✔ | ✔ | ✔ |
| Overdraft | ✔ | ✘ | ✘ | ✘ | ✔ | ✘ |
| Free Multi-Director Access | ✔ | ✔ | ✔ | ✘ | ✘ | ✘ |
| Accepts Cheque | ✔ | ✘ | ✘ | ✘ | ✘ | ✘ |
| Invoicing Included | ✘ | ✔ | ✘ | ✔ | ✘ | ✔ |
| Integrated Accounting | ✔ | ✔ | ✘ | ✔ | ✔ | ✔ |
| Multi-Currency Accounts | 3 | 2 | 10 | 1 | 1 | 8 |
| UK Bank Transfer Fee | None | First 5 Free | From 0.35% | 20p per transfer | None | 2% + £1.50 |
| Currency Transfer Fee | 0.4% | 0.4% | From 0.35% | N/A | N/A | 0.5% |
| Int'l Card Transaction Fee | ✘ | ✘¹ | ✘² | ✘ | ✘ | 1% |
| Deposit Protection | ✔ | ✔ | ✔ | ✔ | ✔ | ✔ |
| No. of Customers | 2 million | 16 million | 10 million | 730,000 | 5 million | 5 million |
| Trustpilot | 4.4/5 (22K Reviews) | 4.4/5 (92K Reviews) | 4.6/5 (140K Reviews) | 4.1/5 (8K Reviews) | 4.5/5 (1.8K Reviews) | 4.4/5 (2.8K Reviews) |
| Customer Service | Email, phone, live chat | Email | Email | Email, in-app | Email, in-app | Email, resource center |
| | Go to Starling Bank | Go to Revolut Business | Go to Wise Business | Go to Tide | Go to Monzo | Go to Payoneer |
Best FREE Bank Accounts for UK Small Businesses in 2022 - 6 Categories
Watch our video on the United Kingdom's best free online bank accounts to help you pick the right bank for your business.
We've compiled a list of 6 of the best accounts for small businesses and divided them into the following categories, the best for managing teams, international payments, managing invoices, freelancers, e-Commerce businesses and the best overall business bank account. 
Frequently Asked Questions About the Best Small Business Bank Accounts in the UK
Is online banking in the UK safe? 🔐

Yes, online banks in the UK are safe and secure financial institutions. They are all regulated by the competent authorities in their countries of origin – the Financial Conduct Authority (FCA) in the case of the UK. Online banks in the UK also secure your money through the UK's Financial Services Compensation Scheme (FSCS).

What is the best online business bank account for an LLC? 💼

The best online business bank account for you will depend largely on your business model. Starling Bank and Tide are both great options for registered businesses that operate in the UK, primarily with UK customers and suppliers. Monzo Business often works well for smaller enterprises and for freelancers. To take advantage of low-cost international banking, Revolut Business and Wise Business offer innovative multi-currency accounts that exchange money for very low rates, especially when compared to high-street banks. Payoneer is an American company that operates globally and provides a very powerful infrastructure for borderless e-commerce companies.

How do I open an online business bank account in the UK? 👨‍⚖️

To open an online business bank account in the UK, you will have to provide the bank with your Companies House registration information and information about company shareholders. Thanks to innovative online banks, this process can be done online or through an app in a matter of minutes.

How do online banks in the UK make money? 💰

Online banks generate revenue through paid memberships, which gives customers access to more services that are not offered in their free plans. While online banks can reduce their pricing because they don't maintain brick-and-mortar offices, they may also charge fees like traditional high-street banks. These fees might include international transaction fees, currency exchange fees, and bank transfers. 
Why Trust Monito?
You're probably all too familiar with the often outrageous cost of sending money abroad. After facing this frustration themselves back in 2013, co-founders François, Laurent, and Pascal launched a real-time comparison engine to compare the best money transfer services across the globe. Today, Monito's award-winning comparisons, reviews, and guides are trusted by around 8 million people each year and our recommendations are backed by millions of pricing data points and dozens of expert tests — all allowing you to make the savviest decisions with confidence.
Learn More About Monito
Monito is trusted by 15+ million users across the globe.

Monito's experts spend hours researching and testing services so that you don't have to.

Our recommendations are always unbiased and independent.