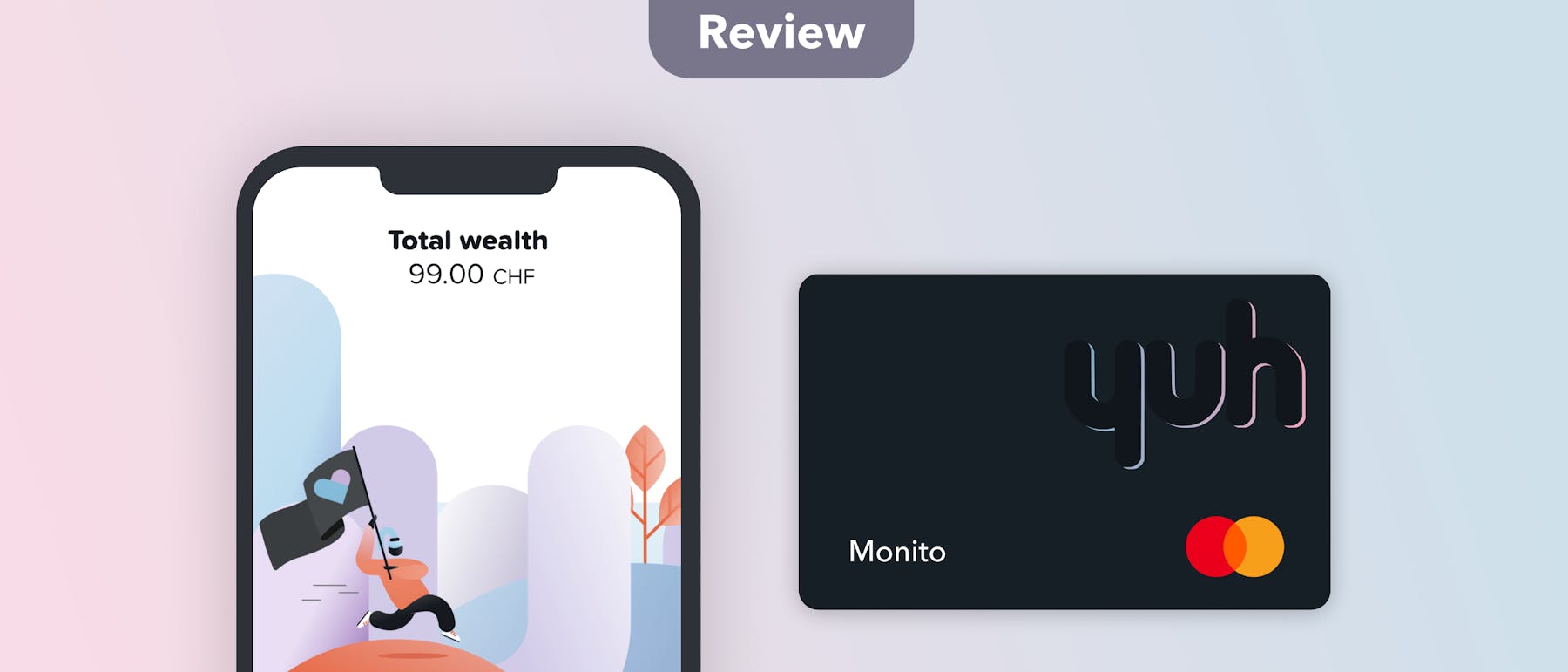 Yuh App & Card Review: Is It Worth It?
Swiss neobank Yuh is an excellent online account and card (8.4/10) recommended by Monito's reviewers, especially for its attractive fees (9.4/10) and for being backed by major players in the Swiss financial sector, making it a trustworthy spending platform (9/10). However, while good all-around, we found some aspects of Yuh's account and card offering to be functionally quite limited (7.3/10), and, although good, the app also has a lack of feedback from customers (7.8/10).
What Monito Likes About Yuh
Clean and well-designed mobile app.
Backed by PostFinance and Swissquote.
Excellent in-app investment features.
Nifty 'Pay a friend' feature for instant transfers between users.
A small and simple 0.95% fee on currency exchange.
What Monito Dislikes About Yuh
Only possible to fund the account by bank transfer.
Few customers and reviews to date.
Although not suited to replace your bank account altogether, we recommend Yuh if you're looking for low-cost financial services in Switzerland and neighbouring countries — whether for paying, saving, travelling with a multi-currency balance, or investing in stocks or crypto.
How Monito Reviewed Yuh's Services
As with all services reviewed by Monito, Yuh underwent a rigorous evaluation to assess the quality of its service. To begin with, our experts analysed several key criteria, including customer reviews, the percentage cost of various transaction types, top-up options, access to customer service, as well as business and legal metrics such as revenue, appropriate authorisation, and company size. As with all Monito Scores, Yuh's score was peer-reviewed by at least one Monito expert.
Reviews are written independently by Monito's editors and recommendations given are our own. Services you sign up with using our links may earn us a commission. Learn more.
Background check
Licensed and authorised in Switzerland.
Security & reliability
Subsidiary of PostFinance and Swissquote.
Company size
Still a lot of room for growth.
Transparent pricing
Fees are transparent and easy to understand.
Is Yuh Trustworthy?
Yes, the Yuh app is a trustworthy and fully-secure banking platform, and you can most certainly trust them with your money.
Not only is it owned by Swissquote and PostFinance — both of which are well-known Swiss banking groups — but it also shares resources with them as a direct subsidiary, meaning it provides users with access to top-notch financial services such as investing, currency exchange, and crypto trading in addition to its standard online account offering.
Using the mobile app
Top-notch mobile app experience.
Managing the account
Interest on balances, but lacks multiple top-up methods, direct debits, and overdraft.
Contacting support
FAQ, live chat, and phone support are available in working hours.
Making card payments
A physical Mastercard that comes with all the bells and whistles (including Google and Apple Pay).
Is the Yuh Account Any Good?
When signing up with Yuh, you'll get two things: an app-based account and a debit card. Together, they make a savvy and capable spending tool, albeit functionally quite limited (as we'll see later). We explore the app and the card in more detail below:
Yuh App
Yuh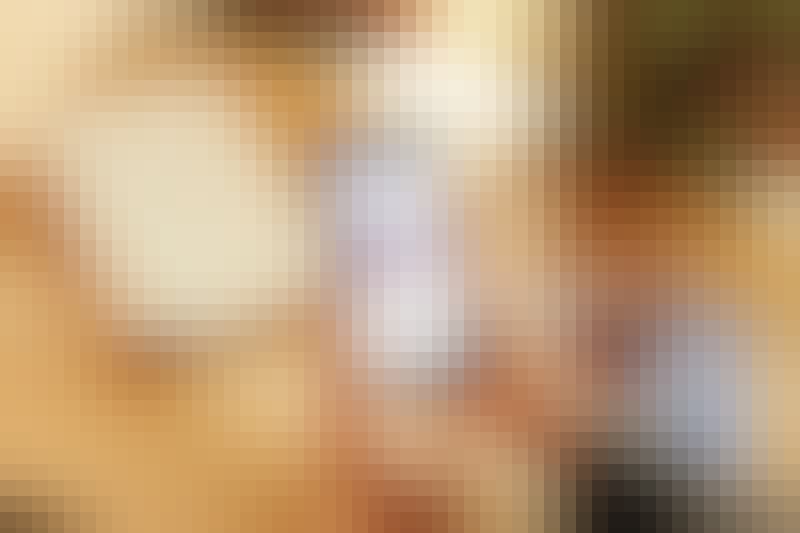 The Yuh app brands itself as allowing users to "pay, save, and invest" — and it doesn't disappoint on any of these three fronts, in our opinion. Let's go through them one by one:
Paying: Yuh allows everyday payments using the card (more on this below) and lets you track and manage them via the in-app balance. You can also send and receive transfers internationally and within Switzerland using the app (you'll get your own Swiss IBAN for this), making it quite capable for everyday purposes. However, it lacks the ability to set up standing orders and e-Bill orders, which make the app quite limited for some users, and not yet as capable as a full bank account. On the plus side, the app can hold up to 13 foreign currencies and exchange between them at low exchange rates — a useful feature for those with international lifestyles.
Saving: Using Yuh's 'projects' feature, you can put money aside into dedicated account-like spaces to be saved for short-, medium-, and even long-term goals (with CHF, EUR, and USD balances all accruing interest). You'll then receive notifications about your progress, and the app will encourage you not to spend the money you're saving. This is a feature we see offered by increasingly many neobanks, so we don't find this necessarily very unique, but it's still definitely encouraging to see that Yuh is keeping up with the broader industry and offering this useful feature.
Investing: Here's where we think Yuh is truly quite unique in comparison to other Swiss neobanks. Using the app, you can buy fractional shares for as little as CHF 25 (a very low barrier to entry) in over 200 blue-chip companies, or invest in "themes" (e.g. vegetarian, pharma, cannabis, etc.) to which you want to expose your portfolio. Yuh also offers an automated investment feature where it allows you to choose how often and how much you want to invest, and it'll make the trades for you. To add to the mix, Yuh also allows crypto trading in-app. Combined, we find this a complete and impressive feature for a finance app — and one that truly sets Yuh apart, in our opinion. If you're interested in investing, sign up with Yuh using the exclusive code YUHMONITO to get started with CHF 20 in trading credit for shares, ETFs, and themes¹.
Aside from these features, the Yuh app also allows much of the functionality you might expect from an online account app, including:
In-app card freeze option.
Monthly limits.
Automatic spending categorisation.
A 'Pay a friend' feature to transfer instantly to other Yuh users
Yuh Card
Yuh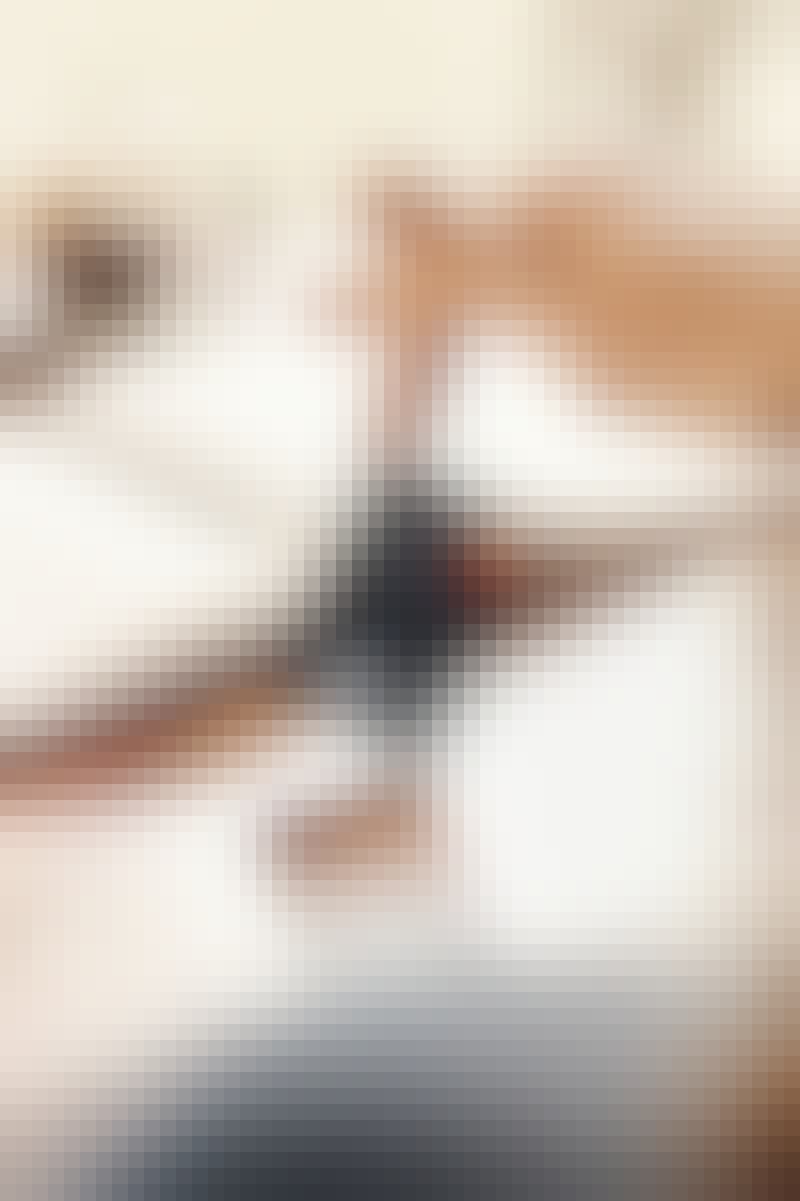 The Yuh card is a debit Mastercard with a simple black design. It allows contactless payments, online payments, and can be used to spend in any currency loaded onto Yuh's balance.
We think the multi-currency aspect of the card is excellent (and stands out from other Swiss banks and neobanks), and the card is as capable as any normal debit card in that you can use it for both Apple Pay, Samsung Pay, and Google Pay payments. What's more, once you've opened your Yuh account, the card will arrive quickly (around four working days) and will cost you nothing to have delivered.
¹ Offer valid only for Swiss residents. Credits expire after 3 months. However, until 30.06.2022, all trades are completely free.
Fees & Exchange Rates
9.4
Everyday use
No fees for day-to-day spending.
ATM withdrawals
One free cash withdraw per week in Switzerland, CHF 1.90 per withdrawal after that.
Online spending
No costs for spending online in CHF or a foreign currency.
International spending
CHF 4.90 per cash withdrawal abroad and 0.95% per currency conversion.
What Are Yuh's Fees?
Yuh promises a fee-free banking experience, and if you're using the platform for your day-to-day finances, then it will live up to this. However, if you plan to make use of certain international services or invest with Yuh, then there will be a few (reasonably low) fees that you'll pay. We summarise them below:
ATM withdrawals in Switzerland: Free once per week, then CHF 1.90 per withdrawal
ATM withdrawals outside Switzerland: CHF 4.90 per withdrawal.
International bank transfers: CHF 4 per transfer (plus a possible correspondent bank fee from third-party banks).
Currency exchange operations: 0.95% of the transaction value.
Trading of stocks, ETFs, and themes: 0.50% per trade.
Trading of crypto: 1%
Customer Satisfaction
8.6
Customer review score
Average of 4.3 out of 5 stars on Google Play, the App Store, and Trustpilot.
Number of positive reviews
Fewer than 2,000 reviews in total.
Yuh Customer Reviews
Although earning a relatively small number of reviews (fewer than 2,000) across Trustpilot, the App Store, and Google Play, Yuh has generally earned good reviews from customers, who frequently praise the app's clean design and easy user interface. However, many customers also report that some features are missing (e.g. candlestick charts in trading and dark mode in the app).
Frequently Asked Questions About Yuh
What is Yuh? 📲

Yuh is an app-based online account and debit card that offers no fees for everyday spending and low fees for specialised services such as international transfers and investing. It is backed by Swissquote and PostFinance and is available to users in Switzerland, Italy, France, Germany, and Liechtenstein.

When was Yuh founded? 📅

Yuh was founded on 11 May 2021.

What can I do with Yuh? 💸

With Yuh, you'll be able to make payments and transfers, save money, and invest using a basic investment platform in-app.