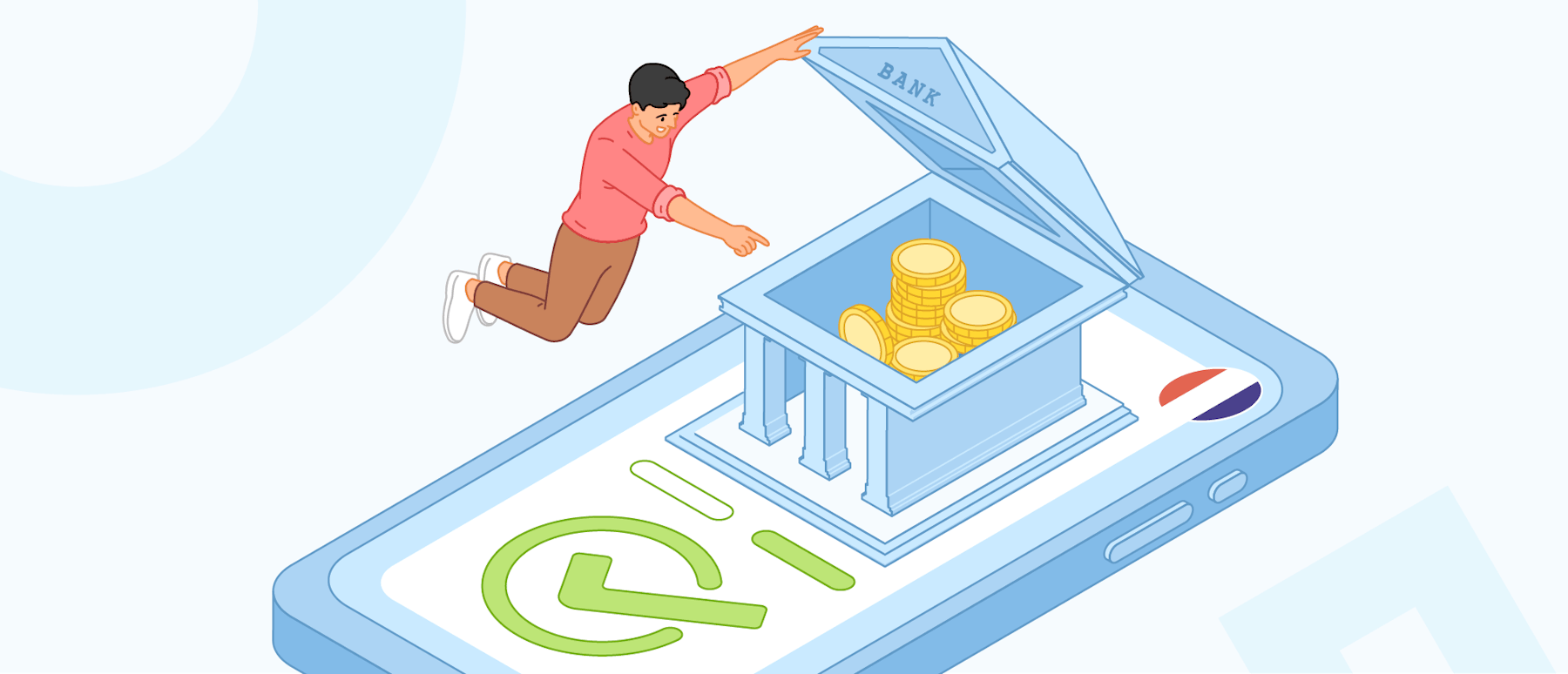 A Comprehensive Guide to Opening a Bank Account in France (Even For Non-Residents Online)
Known across the globe for the Eiffel Tower, fine cuisine, and lavender-scented strolls in Provence, France is one of the most popular tourist destinations globally and an attractive destination for non-residents looking to opening a bank account, whether in the country or from overseas.
However — whether you're planning to move to France, have just arrived in the country, or simply looking to open an account there from your home country — opening a bank account is one of the significant challenges that non-residents face when getting set up in France. The good news is that if you have an EU passport or have a residence permit lined up in France, the process should be straightforward.
Open a Revolut, which gives you Lithuanian bank details (eligible in France), among others, and a debit card to spend in multiple currencies, including euros. You can even open an online account before arriving in France, although you'll need to verify your address before receiving your debit card.
All told, opening a bank account in France is a relatively simple process if you're an expat with proof of residence there. If you don't have French residence, you'll still have the option to open a euro balance with an online finance app like Wise or Revolut.
In this guide, we zoom out and take a look at everything you need to know about opening a bank account in France for foreigners, as well as what your best options are every step of the way.
Key Facts About Banking in France
| | |
| --- | --- |
| 🏦 No. of Banks in France | |
| 👨‍⚖️ Regulatory Body | |
| 🏆 Best Bank for Residents | |
| 💸 Best Money Transfer to France | |
| 💻 Best Account for Non-Residents | |
| 💷 Average Running Costs | |
Overview of Banking in France
France has a large and decentralized banking industry, with dozens of small, regional players attracting many clients in France in relation to some of its neighbours. As a result, the French banking sector is considerably less dominated by the four largest competitors — BNP Paribas, Societe Generale, CIC, and La Banque Postale — as it is in the UK or the US, for example.
As of July 2023, there are 232 banks across France¹ offering a wide range of financial services from private banking to corporate and institutional banking. In addition, there are 308 credit institutions in France, some of which are municipal credit banks and mutual banks. Above all is the Banque de France, the country's central bank, which regulates the banking industry and authorizes new players. As of 2020, the outlook for the French banking system was positive, according to Moody's², reflecting good loan performance in the country.
As a member of the Eurozone, France uses the euro as its currency, and therefore practically all transactions processed by French banks are carried out in that currency.
Types of French Bank Accounts
When opening a bank account in France, you'll generally need to open one (or a combination) of the following types of bank account offering available at pretty much all French banks:
Compte courant: Synonymous with standard checking accounts found in most English-speaking countries, these accounts are used to process cashless payments and are geared toward everyday use.
Compte épargne: This refers to different savings account options that allow funds to be deposited while restricting withdrawals and (historically) accruing interest. In France, savings accounts are generally either a Livret A, a tax-free savings account option with heavy withdrawal restrictions, and a Livret B, a basic deposit account for money that doesn't need to be used too soon.
In France, in-person banking is still the norm despite the slow rise of digital competitors in recent years. As such, you will likely need to make an appointment with your local bank (either online, by telephone, or by visiting a branch) to open one of the above accounts.
Documents You'll Need To Open A French Bank Account
While the paperwork and requirements can differ slightly depending on your circumstances (e.g. the requirements will be different if you're a student or a non-resident homeowner in France), the following documents are commonly requested to open a bank account in France:
A valid government-issued identity document (e.g. an ID card, passport, residence permit, etc.).
Proof of address (generally no older than three months).
An avis d'imposition ("tax notice") for employed individuals.
A student card for students.
Option 1: Big French Banks
Laurent Grassin (CC BY 2.0, modified)

Opening a bank account in France as a resident expat is generally a fairly easy process. However, few French banks offer full banking services in English, making it potentially tricky for those who do not speak French. However, French banks require proof of residence to open an account, meaning the options for non-residents are very limited.
All told, maintaining a bank account with a French bank tends to be slightly costlier than banks in most other European countries, despite the emergence of digital-first alternatives in recent years. As such, you can generally expect to pay maintenance fees between €2 and €5 per month to manage a basic current account package and bank card, with other services such as ATM withdrawals, cheques, overdraft, bank transfers, access to banking representatives, and other everyday financial services often racking up additional costs on top of this.
Fortunately for expats from other parts of Europe in particular, most major French banks charge no or very low transfer fees on bank transfers and bank deposits to and from other EU/EEA countries and currencies. (However — even if they don't make it explicit — you'll still be paying an exchange rate margin whenever you transfer to another currency, and we therefore recommend comparing services on Monito to find the cheapest money transfer provider and save money instead.)
Take a look at the offerings of these banks below:
Société Générale
France's third-largest bank, Société Générale is a major name in French banking that provides services to around 29 million customers across the globe. While not quite as expat-friendly as some other banks on the list (Société Générale's banking platform is only available in French), the bank offers the following interesting packages to expats, which can be opened upon appointment:
Compte bancaire individual: This everyday checking account costs €0 for internet and mobile banking and comes with a dedicated account manager. Debit and credit cards come additionally, the costs of which range from €45 or €330 per year.
Compte bancaire Jeune actif: A checking account exclusively for 18- to 29-year-olds that includes no maintenance fees up to 25 years and includes cashback deals geared toward younger people through 800 partner brands.
Bank accounts with Société Générale are often affiliated with Sobrio, a package of banking products and services such as credit cards and insurance, allowing new customers a lot of flexibility when it comes to their options. However, these packages can be rather pricey, ranging from €6.20 to €13.90 per month.
Crédit Agricole
Crédit Agricole, colloquially known as la banque verte ("the green bank") is not only France's largest cooperative bank — but the largest on the globe. (It is the second-largest bank in France overall after BNP Paribas). Crédit Agricole offers the following bank accounts to expats, requiring only proof of identity, proof of address, and a signature to open an account:
L'offre EKO: This package costs €2 per month and includes a debit Mastercard (offering 25 free withdrawals in the EU/EEA and 10 internationally), although you'll have to choose a single Crédit Agricole branch to be responsible for your account.
Globe Trotter: This package costs €2 per month and comes with a debit Mastercard that offers unlimited free ATM withdrawals globally up to a maximum withdrawal amount of €300 per week and € 1,500 per month.
In addition, Crédit Agricole also offers the handy option of mixing the two packages to create a deal that's right for you, making it a good option if you're looking for an everyday current account in France and also intend to travel abroad frequently. However, the bank's services are only in French.
HSBC France
HSBC is not only a major bank in the UK but also across the Channel in France, where it remains popular among expats and employs some 850 thousand customers in the country alone. Geared toward an English-speaking audience, HSBC offers the following account offering to expats in France:
Current account: This primary checking account option costs up to €2.50 per month with an additional €45 or €134 per year, depending on the chosen credit or debit card. It requires you to submit a passport, proof of residence, and proof of income or student card to sign up and has a €200 minimum initial deposit.
In addition to the banks discussed above, other French banks also offer banking packages that could come in useful for expats, including BNP Paribas, Banque Populaire, La Banque Postale, CIC, BPCE, and Credit Mutuel.
However, in our opinion, the three accounts mentioned above — especially Crédit Agricole's 'Globe Trotter' account and HSBC France's current account — stand out in particular when it comes to expats services.
Is This Option For Me?
High-street French banks would be well-suited for you if you:
are a new arrival who already has proof of residence or plan to get one soon,
are looking for fully-fledged financial services (e.g. overdraft, investments, credit card, etc.) and don't mind paying more in fees for them,
don't speak French, we recommend HSBC, as most of its everyday services are available in English.
Option 2: Online Banks
Scott Graham on Unsplash

In place of traditional banks, digital banks, mobile-only banks, and "neobanks" have been on the rise in recent years across much of Europe, offering lower fees and a generally better user experience than their high-street competitors. Some digital banks are fintechs without a full banking license, while others are fully-fledged banks offering all or most of the usual banking services. The main difference is that they don't operate out of branches, and banking services are online instead.
Let's take a look at some of the major offerings in this category that are available in France:
N26
Arguably France's best-known mobile-only bank, N26 is a widely-used and much-loved challenger German bank with 7 million customers not only in France but across the Eurozone, the US, and Brazil. Moreover, N26 is also partnered with transfer service Wise, allowing in-app international money transfers at some of the best exchange rates on the market.
8.3
N26 requires an EU proof of residence (not necessarily a French one) to open an account. It offers customers the following three types of accounts in France:
N26 Standard: A checking account available online and in the N26 app which allows mobile payments and includes a see-through debit card for a €10 delivery fee. The account costs €0 per month.
N26 Smart: The upgraded checking accounts allow one extra debit card, spending statistics, and phone support. The account costs €4.90 per month.
N26 Metal: A premium tier account option that includes travel and lifestyle insurances, bespoke rewards, and unlimited free ATM withdrawals. The account costs €16.90 per month.
Hello bank!
Hello bank! is a French digital-first bank that styles itself in the mould of newer neobanks. It offers the following flexible banking package that's particularly interesting to resident expats living in France:
Compte Courant: An everyday account charging no fees on management and a credit card of choice, either the fee-free 'Hello One' or the premium 'Hello Prime' which costs €5 per month and requires a minimum account balance of €1,000 while offering insurance services.
bunq
Amsterdam-based bunq is a rapidly expanding European challenger bank that has become a popular alternative to high-street and traditional French online banks in recent years. The bank is well-known for its slick user interface and flexible features geared toward young people, travellers, and others frequently on the move.
7.2
Like N26, bunq's bank accounts are integrated with Wise, making international money transfers very cheap. The bank offers the following three current account options to customers across the EU:
Easy Bank: A low-cost current account with a French IBAN that comes with a debit Mastercard and money transfer capabilities. The account costs €2.99 per month.
Easy Money: An account with added features and functionalities, including spending statistics, four free ATM withdrawals per month, budgeting features, unique deals, a metal debit card, and bookkeeping software. The account costs €8.99 per month.
Easy Green: A premium tier, Easy Green's unique feature allows users to track the progress of the reforestation initiative already linked to other tiers (i.e. a tree planted for every €100 spent). Costing €17.99 per month, we've found in our bunq review that this initiative is not worth it for most users.
Nickel
France's best-known neobank, Nickel is a digital account that offers a simple, fee-free current account, debit card, and bank account number. It provides the following tiered accounts (which are also available to non-residents in France):
Nickel: This current account offers basic banking features through web and mobile apps and comes with a debit Mastercard and French banking details. The account costs €0 to run but charges low fees (between €0.50 and €2) for money transfers and ATM withdrawals. The account requires an annual balance of €20.
Nickel Chrome: This current account offers the same features as the basic account but charges no fees on international card payments and allows the card design to be customised. The account costs €0 to run but charges low fees (between €0.50 and €2) for money transfers and ATM withdrawals, requiring an annual balance of €50.
It's worth noting that Nickel accounts aren't fully-fledged bank accounts and don't offer the full range of services one might expect from an established French bank. However, Nickel current accounts are functionally similar to current accounts offered by traditional banks. They're offered by the Financière des Paiements Électroniques and are supervised by l'Autorité de Contrôle Prudentiel et de Résolution ("Prudential Control and Resolution Authority" or ACPR) in France.
As a result, one such service that is more limited at Nickel than at a traditional bank is international payments. For example, while it's possible to receive SEPA payments into a Nickel account, it's impossible to accept SWIFT payments.
Is This Option For Me?
Due to their flexibility and lower costs, online banks are best if you:
Option 3: Wise Account
Wise

Another option for opening a bank account in France as a non-resident is Wise's Multi-Currency Account. Alongside its accompanying debit Mastercard, Wise allows users to pay and be paid like a local in France and across the Eurozone.
Fortunately, after opening your account online, you'll only be required to verify your identity through their interface and you won't need to show proof of residence in France to signup and access to service (although you will need to show proof of residence in the EU/EEA, US, Singapore, Japan, Australia, or New Zealand to sign up). Here's what Wise has to say about opening an account without proof of residence in the UK, although the same applies in France: "You can then choose to either supply proof of address from a standard list of documents, or to send in a selfie, in which you're holding your proof of ID. This can be a great alternative if you're still waiting to move to the UK or haven't yet got bills and other paperwork registered in your name."
Once you're signed up and your card has arrived (which takes up to 2 weeks in Europe), you'll be able to take advantage of the following unique features with the Wise Multi-Currency Account:
Local bank details in the US, Eurozone, UK, Australia, New Zealand, Singapore, Romania, Canada, Hungary, and Turkey;
Hold, exchange, and top-up up to 56 currencies;
A multi-currency Mastercard debit card that's handy for paying in foreign currencies without the hidden fees;
Access to Wise's powerful international money transfer service right from your account balance.
To get a sense of just how useful Wise can be for expats, let's say that you've just moved from the UK to France and you'd like to spend in euros before you've gotten your proof or residence sorted out. With the Wise Multi-Currency Account, you'll be able to:
Send British pounds from your bank account to your Wise euro account;
Convert to euros at a low fee of around

0.43% or £3.68

per £1,000 converted to euros;
Pay with your Wise debit card, make or receive SEPA (and SWIFT) payments, and set up direct debits.
You'll also have a dedicated set of Belgian bank details to share with an employer. Belgian IBANs are fully eligible in France and across the Eurozone, and rejecting the payout or receipt of funds based on the origin of an IBAN is illegal. Note that this account does not offer an overdraft, and you won't earn interest on any in-credit balances.
Is Wise For Me?
Speedy and versatile, we recommend the Wise Account if you're
a new arrival in France looking to spend and withdraw cash without a local bank card,
looking to make low-cost money transfers to the euro from foreign currencies abroad,
looking for a dedicated European IBAN without showing proof of residence.
Option 4: Basic Account
Mauro Sbicego on Unsplash

The final option for opening a bank account in France as a non-resident is to open a basic payment account (known as a compte bancaire de base in French). These bank accounts offer basic banking services for free or at a low cost and are available so long as the applicant is an EU resident. This means that both EU nationals and holders of EU visas (including those with refugee status) are eligible to open one.
Basic payment accounts are offered by all major French banks and typically include the following day-to-day financial services:
Deposit processing: Top-up money into your bank account.
Withdrawals: Withdraw cash at ATMs.
Direct debits: Set up recurring payments where funds are automatically dedicated from your bank account.
Payment card: Use a bank card to make cashless payments and withdraw money.
Following EU law, basic payment accounts are also insured of up to €100,000 in deposits for individual accounts and €200,000 in deposits for joint accounts, making them a very secure option. Banks in the EU cannot refuse EU residents from opening an account in another country solely based on not living there.
Is This Option For Me?
A very accessible option, we recommend opening a basic payment account in France if you're:
a cross-border commuter working in France but living in another EU country,
otherwise living in the EU outside France and looking to open a bank account there.
Which French Bank Is Best for You?
Choosing the best French bank account will depend entirely on your needs and preferences. If you're a permanent resident in France looking for services such as credit cards and overdrafts, then traditional French banks will be your best bet. On the other hand, if you're an EU resident looking for a flexible spending and deposit option, then digital banks or a basic account could make more sense. To get a better picture of how the different provider types compare to each other, take a look at the comparison below:
| | | | | | |
| --- | --- | --- | --- | --- | --- |
| | | | | | |
| Bank | | | | | |
| Provider Type | Bank | Bank | Bank | Neobank | Neobank |
| Account Type | Current account | Basic account | Current account | Current account | Multi-currency account |
| Card Type | Visa/Mastercard credit | Visa debit | Mastercard debit | Mastercard debit | Mastercard debit |
| Language(s) | English, French | French | English, French and 3 others | French | English, French and 14 others |
| Currencies | EUR | EUR | EUR | EUR | EUR and 50+ others |
| Monthly Fee | €2.50 | €0.00 | €0.00 | €0.00 | €0.00 |
| Proof of French Residence Requirement | ✔ | ✘ | ✘ | ✘ | ✘ |
| Ideal For | English-speakers looking for a fully-fledged bank account with multiple services. | EU residents living outside France looking to open a bank account in the country. | EU residents looking for a low-cost fully-fledged bank account. | Non-residents in France looking for a basic but flexible current account and card offering. | New arrivals in France looking to spend and withdraw cash before acquiring a local bank account. |
| | Try HSBC | Try Banque Populaire | Try N26 | Try Nickel | Try Wise |
How To Send Money to a French Bank Account
Thomas Lefebvre on Unsplash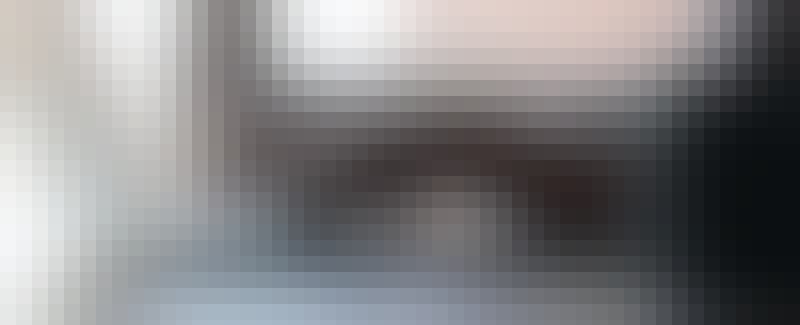 Once you've opened a bank account in France, you'll need to consider how to move your funds across, which can be especially costly if you're depositing money from a currency other than Euros. To deposit money into your new French Euro account from your home currency before you move, you'll need to go to your online banking and choose between one of two options:
Sending a wire transfer through your bank directly;
Sending a bank transfer via a money transfer specialist.
In general, we don't recommend using your bank to transfer money internationally, as the fees can be exorbitant, and the waiting times can be lengthy. This is mainly because banks wire funds over the SWIFT network, which adds many timely and expensive steps to the money transfer process.
Instead, if the amount you'd like to send to France is in the order of several hundred or thousand Euros or equivalent, then we recommend you use a money transfer specialist service (Wise is one among many.) To compare which services are cheapest for your transfer amount and home country to New Zealand, search Monito's real-time comparison engine now.
On the other hand, if you're moving large amounts of money from your home currency to your new bank account in France (i.e. anything upwards of €30,000 or equivalent), then services such as Wise may not be your cheapest bet. Instead, we recommend exploring your options among the foreign exchange brokers that support transfers from your country to France. These services specialise in negotiating favourable exchange rates on your behalf and are the most cost-effective option for transferring large sums of money (such as life savings or liquid investments) across borders.
To find out which service will offer you the best deal in real time, run a search on our comparison engine below:
Send your money cheaply to France:
Recap: The Best Online Bank Accounts in France
To conclude, let's recap the main recommendations we explored in this non-resident banking guide:
See our guide on the best online-only banks in France for more.
FAQ About French Non-Resident Banking
🗽 Can an American open a bank account in France?

While it is possible to open a French bank account as a US citizen, it's not possible as an ordinary retail customer if you don't also have French or EU residence too. If you don't, French banks will not accept you as a retail customer, and the only way you'll be able to open a bank account in France as an American would be to open a high-value wealth management account.

🌍 Can foreigners open a bank account in France?

Yes, it's possible to open a bank account in France as a foreigner, but it's not possible to open a current account with a traditional French bank, which require French proof of residence in order to qualify. If you're from the EU, you can open an account with N26 or bunq, which require EU residential details in order to register, or open basic account with a French bank, which charges no monthly fees and offers simple account features such as deposit processing and ATM withdrawals.

💻 How do I open a bank account online in France?

To open a bank account online in France, you'll generally always need to submit a valid French residence visa, a passport, a proof of residence, and other documents, including proof of employment or income and a completed application form. For some banks or bank-like services, such as Monese and Wise, you won't need to provide a proof of residence, with only valid proof of identity being necessary.
List of References Used in This Guide
Why Trust Monito?
You're probably all too familiar with the often outrageous cost of sending money abroad. After facing this frustration themselves back in 2013, co-founders François, Laurent, and Pascal launched a real-time comparison engine to compare the best money transfer services across the globe. Today, Monito's award-winning comparisons, reviews, and guides are trusted by around 8 million people each year and our recommendations are backed by millions of pricing data points and dozens of expert tests — all allowing you to make the savviest decisions with confidence.
Learn More About Monito
Monito is trusted by 15+ million users across the globe.

Monito's experts spend hours researching and testing services so that you don't have to.

Our recommendations are always unbiased and independent.