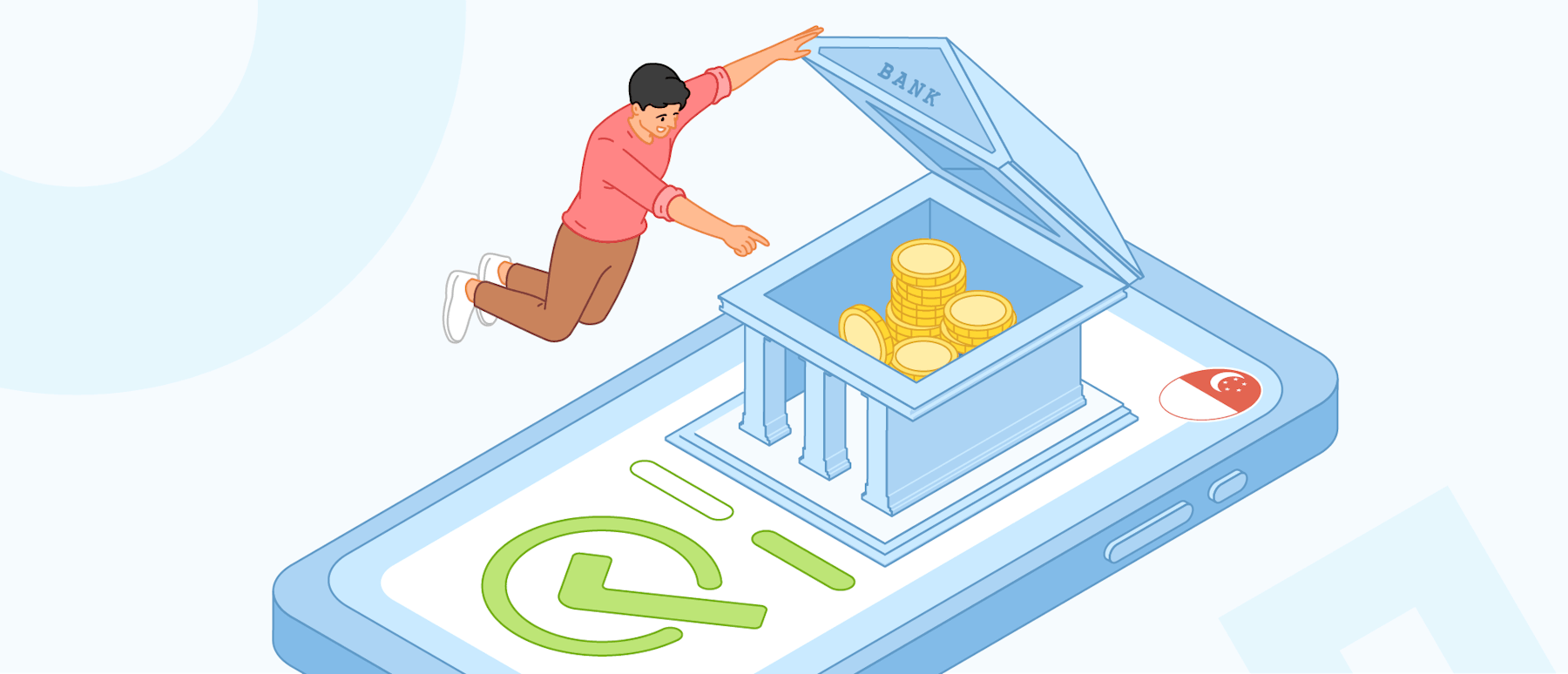 A Comprehensive Guide to Opening a Singaporean Bank Account (Even For Non-Residents Online)
A small island nation with a high standard of living, multicultural Singapore is a top destination for expats and non-resident workers worldwide. Due to a surge in foreign nationals moving to the country for work in recent years, Singaporean banks have made it easier than it used to be to open an account as a non-resident.
According to the Monetary Authority of Singapore (the country's central bank), record volumes from non-resident workers have been deposited into Singaporean bank accounts since 2016. Nevertheless, the path to opening a bank account can still be rather tricky and unclear for newcomers, especially without proof of address in Singapore.
If you're a non-resident, we recommend opening a Wise Account, which gives you Singaporean bank details through DBS Bank and a debit card to spend in multiple currencies, including Singaporean dollars. You can even open an online account before arriving in Singapore without an Employment Pass, although you'll need to verify your address before receiving your debit card.
All told, there are three main paths to open a bank account online in Singapore, and not all of them are suitable for all types of non-residents. As a result, the best Singaporean bank account will depend heavily on your needs and preferences. These paths are as follows:
Traditional banks: These always require proof of address and an Employment or Student's Pass for foreigners, but some will allow you to apply from abroad before moving to Singapore and only activate your account in-branch when you arrive.
Revolut: You don't need proof of address in Singapore to register for a Revolut online account, but only if you are a resident there will you get a local bank account (as opposed to a bank account from your home country, assuming Revolut is available there).
Wise: No Singaporean proof of address is required, and you get your own Singaporean bank details.
As a non-resident in the country, your best option is to try to open a bank account at a major local bank. Some of these accounts are specifically designed for expats and foreign workers in Singapore and offer all the everyday banking services you need.
Depending on your circumstances, another good option is to open a Revolut or Wise Account, both of which are global digital account services with a presence in Singapore. Both offer several key advantages over local banks, especially in the realm of price, currency exchange, and convenience.
In this article, we'll delve into the options you've got, as well as which might be best for your circumstances.
Key Facts About Banking in Singapore
| | |
| --- | --- |
| 🏦 No. of Banks | |
| 👨‍⚖️ Regulatory Body | |
| 🏆 Best Bank for Residents | |
| 💸 Best Money Transfer to Singapore | |
| 💻 Best Account for Non-Residents | |
| 💷 Average Fall Below Fee | |
What's Banking Like in Singapore?
A small but prosperous nation, Singapore is home to one of the most developed and competitive banking sectors on the globe, with a whopping 111 commercial banks, 49 merchant banks, and 45 other banks operating on the island as of September 2023.
What's Required To Open a Bank Account for Foreigners?
It should be no surprise that opening a bank account as a non-resident in Singapore will require some basic documentation. Local banks differ from one another regarding whether you can complete the process completely online or whether you have to show up in person at a bank branch.
Regardless of which bank you choose, the following documents will be mandatory for opening an account:
your passport,
your Employment Pass (for foreign workers),
your Student's Pass (for foreign students).
In addition to these documents, some banks may require the following:
proof of address (in Singapore or abroad),
a secondary government-issued ID in addition to your passport,
a referral letter from a former bank.
In most cases, if you're in Singapore to work and you have an Employment Pass, you will be required to have proof of address in Singapore to open a bank account.
The required documents for non-residents can vary from bank to bank, sometimes quite substantially. As a result, once you find a bank that suits you, we recommend that you visit their website in advance to double-check which boxes you'll need to check.
What Types of Bank Accounts Are Available in Singapore?
The terms used in retail banking may differ slightly in Singapore from what you're used to in your home country. For non-residents, you'll find the following three types of accounts to be the most relevant:
Savings Accounts: These are bank accounts that accrue interest while restricting withdrawals. As such, they're best if you'd like a safe place to store away and grow your money.
Chequing Accounts: These bank accounts, known abroad as "checking accounts" or "current accounts" in other countries, are designed for everyday use. Some Singaporean chequing accounts still offer written cheques, hence the name. These cheques can be drawn against any amount available in the account.
Foreign Currency Accounts: These bank accounts are denominated in currencies other than the Singapore dollar. While the US dollar is the most common currency for foreign currency accounts in Singapore, the spending and conversation of other currencies, including the Australian dollar, British pound, and Hong Kong dollar, are common, too.
Most Singaporean banks offer other types of bank accounts in addition to these, such as time deposit accounts. However, the above three are by far the most common, and as a non-resident or expat in Singapore, they'll probably offer you everything you're looking for.
Some Singaporean banks offer specialized banking packages designed for non-residents and expats. These packages normally blend all three of the above account types.
Path 1: High-Street Banks
Håkan Dahlström (CC BY 2.0, modified)

When it comes to choosing a bank in Singapore, you'll find yourself spoilt for choice. A global financial hub, Singapore is home to many major multinational banks such as HSBC, Standard Chartered, and Citibank, and a strong group of local banks that have become regional banking giants.
Singaporean banks charge a unique combination of fees for retail banking services. While monthly service fees are usually not charged, banks in Singapore charge a monthly fee if your average monthly bank account balance falls below a certain amount (usually between S$1,000 and S$5,000). This "fall below fee," as it's known, can be fairly high too — sometimes as much as S$7.50 for each month that the balance is below the threshold.
Additionally, most bank accounts in Singapore require a minimum initial deposit. This amount varies depending on the bank and account type and falls anywhere between S$500 and S$5,000.
To find out more about what options you have for banking in Singapore as a non-resident, take a look at the major offerings among local and multinational banks in the country below:
UOB
Singapore's third-largest bank, United Overseas Bank (UOB), offers personal savings and current accounts to non-residents from abroad. Here are the details for the bank's standard chequing account, called the UOB One Account:
Minimum Average Daily Balance: S$1,000
Fall Below Fee: S$5 /month
Proof of Address: Required
Other Documents Required: Passport, a second form of ID, a letter or reference.
How to Open an Account: In-person at a branch in Singapore.
DBS Bank
Ranked the safest bank in Asia, DBS is a large Singaporean bank that offers a wide range of options for expats and non-residents. With the DBS Expatriate Programme, for example, you'll be able to access a range of banking features such as multi-currency accounts, standard chequing and savings, and remittance services (see our DBS Remit review), all designed to make life as a non-resident as convenient as possible. Here's the rundown of the DBS Multiplier Account:
Minimum Average Daily Balance: S$3,000
Monthly Fee: S$5 /month
Proof of Address: Required
Other Documents Required: Passport, proof of tax residency, Employment/Student's Pass.
How to Open an Account: In-person at a branch in Singapore.
OCBC Bank
Among the largest banks in the Asia-Pacific region, the Oversea-Chinese Banking Corporation (OCBC) allows non-residents and expats from Hong Kong, Malaysia, Indonesia, and China only to open savings, chequing, and foreign currency bank accounts in Singapore. Here's more information about the DBS Multiplier Account:
Minimum Average Daily Balance: S$3,000
Fall Below Fee: S$2 /month
Proof of Address: Required
Other Documents Required: Passport (Hong Kong, Malaysia, Indonesia, and China only).
How to Open an Account: Online before you arrive in Singapore, activated later.
Maybank Singapore
A banking giant with its origins in neighbouring Malaysia, Maybank offers the full gambit of account types to newcomers in Singapore. However, Singaporean proof of address is required to open an account. Here's more information about its Savings Account:
Minimum Average Daily Balance:

S$500 - S$1,000

Fall Below Fee: S$5 /month
Proof of Address: Required
Other Documents Required: Passport, proof of address, Employment/Student's Pass.
How to Open an Account: In-person at a branch in Singapore.
Standard Chartered Singapore
A UK bank in origin, Standard Chartered is one of Singapore's most prominent banks, allowing non-residents to open standard savings, chequing, and foreign currency bank account options. Minimum initial deposits at Standard Chartered Singapore vary dramatically and range from a hefty S$5,000 for the "Cheque & Save" account to S$0 for the "SuperSalary" account. Applying to open an account can be started online.
HSBC Singapore
Another bank with UK origins, HSBC Singapore uniquely allows newcomers to apply for a bank account online before arrival in Singapore. However, an Employment Pass will be required to activate the account. HSBC also offers expat services to help newcomers get started in Singapore. Minimum initial deposits are US$2,000 for current accounts and US$1,000 for savings accounts, and a S$5 monthly fee is charged when the average daily monthly balance falls below S$2,000 for most accounts.
POSB
A subsidiary of DBS, POSB is a local Singaporean bank that offers more or less the same banking services as its parent bank, only with some unique perks aimed at migrant and expat workers from India, Indonesia, and the Philippines. With POSB's "Payroll Account", for example, you'll have access to a standard chequing account with handy remittance features (see our DBS Remit review) for comparatively low fees.
Multinational Banks
In addition to the banks listed above, there are many other multinational banks with a presence in Singapore. These banks might make sense for you if you're already a resident of the country of the bank's origin or if you already happen to bank with one of their overseas branches.
For example, Citibank Singapore is Singapore's largest US-based bank and offers global banking services with an eye toward the US. On the other hand, Bangkok Bank is geared toward Thais living in Singapore, while the State Bank of India (SBI) caters to the remittance demands of Non-Resident Indians. Similarly, CIMB Bank caters to the country's Malay population and tends to emphasize Islamic banking practices as a result.
Singaporean banks are some of the safest in the world, consistently ranking among the top in Asia according to Global Finance Magazine's "World's Safest Banks" index. Moreover, all deposits are guaranteed up to a value of S$75,000 by the Singapore Deposit Insurance Corporation (SDIC), making them secure against insolvency risks.
Path 2: Revolut
Probably the world's most famous fintech, there's a good chance you've heard of Revolut. With a strong and growing presence in Singapore, Revolut is available as an alternative to traditional banks, though we still recommend you use it alongside your primary bank account as it's not yet a fully-registered bank in Singapore (only in some European countries).
8.6
Using its innovative personal finance platform, you'll not only have access to a broad range of financial services unique among free online accounts, but you'll also be able to take advantage of these services at a comparatively low price. However, as we mentioned above, because it's not yet a bank in Singapore, we think Revolut is best used as a powerful spending tool next to a main bank account, as opposed to in place of it (even if that bank account is in your home country).
Sadly, although Revolut is also available in many countries including the USA, the EU, the UK, Australia, Singapore, Switzerland, and Japan, its Singaporean dollar account details (which gives you a local account number, BIC code, and sort code) are only available to customers who register in Singapore with a proof of address there. If you register in another country, you'll get bank details in that country with no option of switching to a Singaporean account later.
Here are more details about the account:
Account Names: Standard, Premium, Metal
Monthly Fee:
Int'l Transfer Cost: 0.5% - 1.5%
Int'l Card Payment Cost: 0%
Proof of Address: Required to get SG banking details
More Info: See our full Revolut review or visit the website.
Path 3: Wise
If you're a newcomer to Singapore and you don't plan on having proof of physical address in the country — or if you're looking for a low-cost option to take care of your everyday banking needs — then we strongly recommend you take a look at opening a Wise Account as an alternative to local banks. Wise's Multi-Currency Account is the digital banking arm of Wise. It is a famous international money transfer specialist service that's much-loved for its excellent exchange rates, speedy money transfers, transparent pricing, and reliable reputation.
Can a Foreigner Open a Bank Account in Singapore Without an Employment Pass?
Yes, opening a Wise Account offers many vital advantages of an account with a local bank. For example, it's possible from practically anywhere globally, and you'll only need to provide identification from your home country. Once you're signed up, Wise will post you a debit Mastercard, available alongside your dedicated set of Singaporean banking details, to receive local transfers in Singapore dollars.
The local bank account is fully authorized and has its own Singaporean account number and bank code. What's more, your funds will also be held by DBS Bank — allowing you to take advantage of the security of Asia's safest bank while still benefiting from the flexibility and pricing of Wise.
Wise Bank Account Benefits for Singapore Non-Residents
As a non-resident in Singapore, a Wise Account will offer you the following key benefits:
a digital account to hold SGD,
low-cost transfers to SGD,
a Singaporean account number and bank code,
funds securely held by DBS Bank,
fast and straightforward registration,
no requirement to show proof of address,
a debit MasterCard for use in Singapore.
Unless you intend to have proof of address in Singapore, we don't recommend the Wise Account as a complete substitute for a bank account with a local Singaporean bank (although it will work for this, too!). However, we especially recommend Wise if you're moving to Singapore and want to make international transfers or if you need to receive Singapore dollars from the get-go.
For example, if you'd like to transfer money from your home currency into the Singapore dollar at a fraction of the price of your bank and then spend that money as soon as you arrive in Singapore, then a Wise Account is the service you're looking for. Once you activate your account with a local Singapore bank, your Wise account will make for a handy complement to your primary bank account for travelling abroad — making it a service that deserves the attention of expats and digital nomads alike.
How to Get Proof of Address in Singapore
Cris Tagupa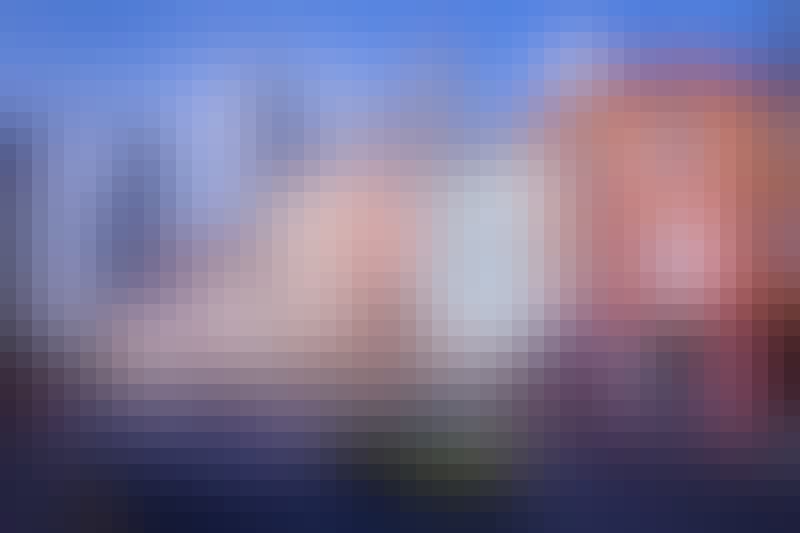 Singapore is a densely populated country, and finding housing can be stressful for many newcomers. Still, having an official registered address is crucial for life in Singapore, as lets public organisations and private ones like your bank deliver important documentation right to your door.
To get proof of address in Singapore, you'll first need to sign a tenancy agreement if you're renting, sign a mortgage agreement if you're buying, or move in with somebody who is willing to confirm that you do indeed live at their address as a permanent, registered resident. That said, if you don't specifically need proof of address in Singapore, you can use your home address abroad in some instances. Regardless, you'll need to obtain any one of the following documents stating your name and address:
an NRIC card,
a utility bill no older than 3 months,
a

valid passport

a tenancy or mortgage agreement no older than 12 months,
a bank or credit card statement,
an insurance policy (e.g. home or auto insurance)
a letter issued by a public authority
a letter issued by your employer.
How To Move Your Money To Singapore
Thomas Lefebvre on Unsplash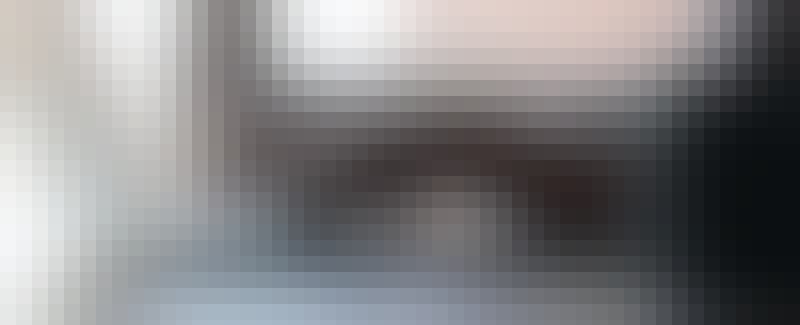 Regardless of which bank you choose, once you've opened up an account in Singapore, the next step will be to move existing funds in your home currency into your new bank account in Singapore dollars. You can generally do this in the following two ways:
sending a wire transfer from your bank in your home country,
using a third-party money transfer service.
At Monito, we recommend against using the bank to transfer internationally, as the fees can be very steep and the waiting times lengthy. This is mainly because banks wire funds over the SWIFT network, adding many timely and expensive steps to the funds transfer process.
Fund Your Bank Account in Singapore Cheaply
Instead, we recommend using a money transfer specialist service to send money to your new Singaporean bank account at low fees and favourable exchange rates. According to our analysis of tens of thousands of searches on Monito's comparison engine over the past twelve months, the money transfer services Instarem, CurrencyFair, and Wise offered the cheapest international money transfers to Singapore from abroad on a combined 89% of all searches — each offering fees and exchange rates significantly more affordable than the banks.
To see which service is currently the cheapest for your transfer amount and from your home country to Singapore, run a search on Monito's real-time comparison engine below:
Find the Cheapest Transfer to Singapore:
FAQ About Opening a Singapore Bank Account For Foreigners
Which bank is best for foreigners in Singapore?

Each bank mentioned above has benefits depending on the kind of applicants. UOB has been open to non-residents who can provide references of financial capital. DBS Bank is one of the world's safest banks.

Can foreigners open a DBS bank account in Singapore?

Yes, but you must participate in an in-person branch meeting to assess your financial credibility first.

Can foreigners open a OCBC bank account in Singapore?

Yes, you may begin your application online with OCBC.

Can I open a bank account as a foreigner in Singapore?

Yes, you can. If you have an employment pass or residency, then opening a bank account as a foreigner is a straightforward process. If you have neither of these prerequisites, then opening an account will be more difficult. However, you may be able to access an account in Singapore after opening an application and speaking with a representative.

Can a non-Singapore resident open a bank account in Singapore?

Yes, the easiest way to access Singaporean bank details is to open a Wise Account. An employment pass, Singaporean residency, or Singaporean proof of address is not required.

Which Singaporean banks open accounts for non-residents?

Companies that offer Singaporean bank details to non-residents include:

UOB
DBS Bank
OCBC Bank
Standard Chartered Singapore
Why Trust Monito?
You're probably all too familiar with the often outrageous cost of sending money abroad. After facing this frustration themselves back in 2013, co-founders François, Laurent, and Pascal launched a real-time comparison engine to compare the best money transfer services across the globe. Today, Monito's award-winning comparisons, reviews, and guides are trusted by around 8 million people each year and our recommendations are backed by millions of pricing data points and dozens of expert tests — all allowing you to make the savviest decisions with confidence.
Learn More About Monito
Monito is trusted by 15+ million users across the globe.

Monito's experts spend hours researching and testing services so that you don't have to.

Our recommendations are always unbiased and independent.