How To Open a Bank Account in Japan as a Foreigner
There is no country quite like Japan. It is home to the largest metropolitan area in the world, nearly 2.9 million expats, and countless technology companies that have remained at the forefront of their industries for decades. 
At the same time, Japan is host to some practices that are steeped in tradition but have become archaic in our modern world. Their webpages, for one, continue to have design quality reminiscent of the 1990s and their retail banking system relies heavily on paper cash, Japanese crimson seals (called hanko), and in-person bank telling.
Japan is often a place of interesting and strange contradictions that can make acclamation difficult for new residents at first. Our experts at Monito are here to lay out exactly what you need to open a bank account in Japan as a foreigner and to explain how to take full advantage of your surprisingly vast options.
This guide is here to help you maximize your finances so that you can live your life in Japan to the fullest.
Best Japanese Bank Account for Non-Residents
If you're looking for an online bank-like account, open a Wise Multi-Currency Account, which gives you 10 local bank details and a Visa debit card to hold and spend in 54 currencies (including Japanese yen).
What is Banking Like in Japan?
Japan's banking system is a highly developed and stable system that operates in the Japanese Yen (¥). The country is host to important global banks like MUFG Bank, regional banks, Japan Post Bank, and even emerging digital banks. While there has been a strong push to improve online banking services, Japan's banking system continues to rely on physical accounting that uses red ink seals (called hanko), paper cash, and chequebooks.
Foreigners may open a fully-fledged bank account in Japan that offers loans, credit cards, mortgages, overdrafts, and other debt-related services. To do so, the country's high-street banks, regional banks, and post banks will often require their clients to provide a residence card, a Japanese phone number, and a hanko. You can have one made at a local hanko shop or order one online. Once received, register it with your city hall.
Non-residents cannot open a bank account in Japan with a tourist visa.
As a result, the Wise Multi-Currency Account has become a popular and convenient alternative among expats and frequent visitors in Japan. The account allows users to save and spend Japanese Yen, US Dollars, British Pounds, Euros, and many other currencies with the Wise Visa debit card.
When you open a bank account with a Japanese bank, you'll be allotted a limited set of free withdrawals per month in your bank's ATM network.
Read our guide on ATMs in Japan to learn more about these fees, how to avoid them as a local, and how to mitigate them as a non-resident.
Types of Japanese Bank Accounts
Japan has stabilized to near-zero and even negative interest rates since the mid-1990s¹, meaning that banks lose money if Japanese Yen is stored in their coffers. Thus, Japanese banks offer unique products with marginally positive interest rates to attract clients.
In general, the most common types of bank accounts you'll find in Japan include:
General Deposit Account (futsū yokin): As in other countries, this is the standard account that provides access to online payments, debit cards, and direct deposits.
General Savings Account (chochiku yokin) – This is a current account that offers very low but positive interest rates on savings.
Time Deposit Account (teiki yokin) – Account holders can benefit from higher interest rates by regularly depositing according to a pre-determined schedule. Clients can only withdraw their money after the term ends.
Foreign Currency Deposit Account (gaika yokin) – Some banks in Japan offer foreign currency accounts, which exchange currencies to and from JPY for a commission fee. Account holders may receive interest payments for holding international currency deposits for a long period of time. The most common currencies supported are USD, EUR, GBP, and AUD.
Jarrod Suda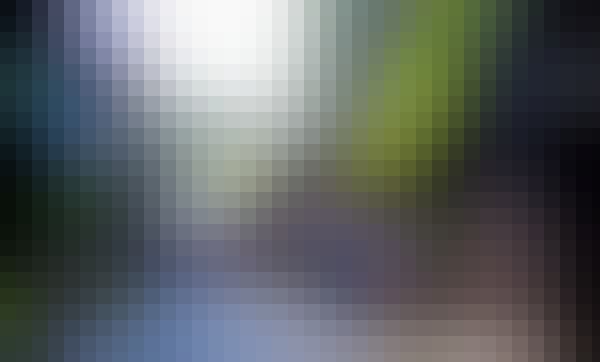 What Documents Do I Need to Open a Bank Account in Japan?
As digital banking has become more widely accepted in Japan, some banks have begun to allow clients to sign up remotely by uploading documents and files to their online portals. These banks often accept your written signature as a legitimate form of identification, saving you the hassle of dealing with the obsolete and bureucratic hanko seal.
In general, you will be required to present the following in order to open a bank account in Japan:
Residence Card (zairyū card 在留カード): When you register your personal address with your city hall after arrival, your address will be printed on the back of this card. This card doubles as your proof of residence in Japan so make sure that the ink remains in excellent condition.
Hanko (はんこ) or Written Signature: Most banks will require their clients to present their hanko, which is an official red ink seal. It is unique to you and is used for government purposes and for official business. In a minority of cases, some Japanese banks will accept a written signature as a valid form of identification.
Telephone Number: Banks require that their clients are able to receive a phone call and/or SMS verification texts. This number must begin with Japan's country code of +81. It can be a mobile phone number.
What is not required:
Passport: While your residence card already verifies your nationality and right to live in Japan, Japanese banks may ask for a passport as a second form of ID. Bring it just in case. If requested, ensure that the first, middle, and last name on your passport matches exactly the full, middle, and last name on your residence card.
Option 1 — Opening a Bank Account with a Japanese High-Street Bank
Opening a bank account in Japan is usually done in person if you are a legal resident, although some are now allowing clients to sign up online. Large Japanese banks may have English-speaking staff members available upon request although it is not customary. Here, we will walk you through all the information you need to know so that you can confidently open a bank account in Japan and take advantage of its services.
Jarrod Suda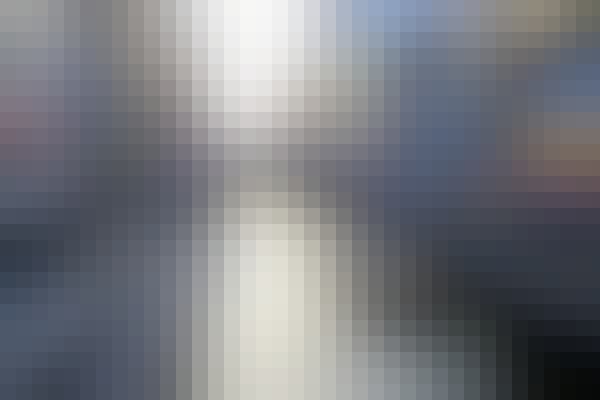 Bank accounts are almost always free to open in Japan no matter which bank you choose. Instead, Japanese banks tend to charge their private clients fees for Japanese ATM withdrawals, which average at ¥110 per transaction, and domestic bank transfer fees, which range anywhere between ¥100 to ¥500 per transfer.
International bank transfer fees usually start at ¥2,000 per transfer. On top of that, banks will often charge an exchange rate margin whenever you transfer your Japanese Yen to another currency. These two fees pile up fast but they are avoidable with licensed international money transfer services in Japan² such as Wise. We highly recommend comparing transfer services on Monito to find the cheapest money transfer provider for your destination.
Let's now take a look at some of the high-street banks and their offers relevant to expats in Japan:
Shinsei Bank
Shinsei Bank has been one of the most popular banks for foreigners in Japan thanks to its online banking services in English. To open an account, you can apply in person or by mail. They do not have an online application process and you must reside in Japan for 6 months to be eligible.
Here are some of Shinsei Bank's key services:
Shinsei Powerflex Account: Get one free domestic online transfer per month and place funds in a foreign currency deposit account that pays interest. You will have access to a GAICA prepaid card and a J-debit card.
Shinsei PowerDirect: Use your smartphone instead of going to a branch to check your balance, make transactions such as a fund transfer or bill payment, and change your address.
GoRemit Overseas Remittance: Securely send funds abroad with Shinsei Bank's GoRemit app. View their exchange rates on this page, which are weaker than the mid-market exchange rate.
Shinsei Step Up Program: Earn free ATM withdrawals and up to ten free domestic online transfers by becoming eligible for gold or platinum status. See eligibility requirements here.

Prestia SMBC Trust Bank
Sumitomo Mitsui Banking Corporation (SMBC) is Japan's second largest bank, which operates 'Prestia' SMBC — a banking product offering comprehensive English support to international residents in Japan. You can apply online, either with your smartphone or desktop, by submitting two forms of identification, a phone number for SMS verification, and an email.
Take a look at the following services that Prestia SMBC Trust Bank provides:
Free ATM Withdrawals: Free ATM withdrawals at all SMBC-affiliated banks, Seven Bank ATMs, and Japan Post Bank ATMs. Fees from the first three withdrawals at convenience stores per month are waived.
SMBC Points Pack: Earn points towards discounts on gas, flights, and other benefits with SMBC's Visa debit card.
Prestia MultiMoney Foreign Currency Savings Deposit: Trade and save up to 17 different foreign currencies and earn interest payments on those deposits. See the interest rates here (they can fluctuate). You can also opt to spend these deposits abroad instead with Presita's international Global Pass debit card.
Prestia Global Pass Debit Card: The Global Pass card is connected to your MultiMoney account. Top up to 17 currencies onto one contactless card and spend wherever Visa is accepted. Earn cashback between 0.25 to 1.5% and have all international ATM fees waived. There is no annual fee, but you must convert currencies using SMBC's exchange rates, which can be found here.

MUFG
Mitsubishi UFJ Financial Group (MUFG) is Japan's largest bank and one of the most important financial companies in the world. Its branches and services are easily accessible throughout the country, although banking is often done in person and in Japanese. MUFG requires residents to provide their hanko along with their residence card when opening an account³.
Access to capital markets or loans may be available to you upon speaking to a representative but is not available using their online banking platform. Have a look at their standard services:
Discounted ATM Withdrawals: ATM withdrawals from MUFJ Group Banks, Seven Banks, Lawson ATMs, and E-net ATMs are free on weekdays from 8:45-18:00. They charge ¥110 thereafter.
MUFG Cash Card: Use a cash card to withdraw cash from ATMs or from the bank.
Bank Transfers: Transfers to other MUFG bank accounts is free. Otherwise, transfers will cost ¥154 per transfer, and ¥220 if the transaction amount is over ¥30,000.
Recommendation
High-street Japanese banks are well-suited for the following types of customers:
New arrivals who already have a residence permit in Japan;
Those looking for fully-fledged financial services (e.g. overdraft, investments, credit card, etc.) and don't mind paying more in fees for them.
Option 3 — Open a Wise Multi-Currency Account
An option that is highly recommended by Monito for foreigners and non-residents to open a bank account in Japan is Wise's Multi-Currency Account.
While this account does not currently provide you with Japanese bank details to receive payments from other Japanese banks, it does provide you with a US routing number, European IBAN, UK account number, and 7 other local bank account details. You may convert money into Japanese Yen at the real exchange rate and spend it like a local in Japan with the Wise Visa debit card.
After opening your account online or on their mobile app, you'll only be required to verify your identity through their interface and you won't need to show proof of residence in Japan to signup and access the service. (You will need to show proof of residence in the EU/EEA, US, Singapore, Japan, Australia, or New Zealand). 
You will have to supply proof of address in your home country from a standard list of documents and send a selfie to authorize that you match the image on your government-issued ID.
If you don't have bills or paperwork registered in your name in Japan yet, then Wise may be a good option for you. Wise can also be a great alternative for frequent visitors to Japan and to new residents who are just transitioning to life there.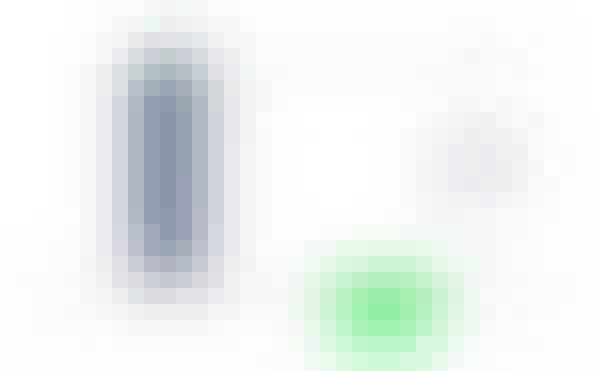 Product Features
Once you're signed up and your card has arrived (which takes up to 2 weeks in Japan), you'll be able to take advantage of the following unique features with the Wise Multi-Currency Account:
Local bank details in the US, Eurozone, UK, Australia, New Zealand, Singapore, Romania, Canada, Hungary, and Turkey;
Hold, exchange, and top-up up to 54 currencies;
A multi-currency Visa debit card with no international transaction fees;
Access to Wise's international transfer service right from your phone.
Transferring to Yen in Japan
To get a sense of just how useful Wise can be for expats, let's say that you've just moved from the US to Japan and you'd like to spend in yen before you've registered as a resident. With the Wise Multi-Currency Account, you'll be able to:
Send US dollars from your bank account to your Wise Yen account;
Convert to Yen at a low fee (e.g. if you convert $1,000.00 to Yen, the total fee will be around 0.86% or $8.69);
Pay with your contactless Visa debit card in Yen

like a local

.
Opening a Bank Account in Japan as a Non-Resident
Speedy and versatile, we recommend Wise's Multi-Currency Account for the following types of users:
New arrivals in Japan looking to spend and withdraw cash without a local bank card;
International students who do not need local bank details to deposit salary payments;
Those looking to make low-cost money transfers to the Yen from foreign currencies abroad;
Those looking for 10 local bank account details without having to show proof of residence.
Option 4 — Opening a Japan Post Bank Account in Japan
Another option for opening a bank account in Japan as a foreigner is to open a general deposit account with Japan Post Bank, which is the banking service provided by the country's national postal service. With post offices and their ATMs located in every corner of the country's cities and villages, clients will have easy access to bank services and cash wherever they find themselves.
Magic Mary on Unsplash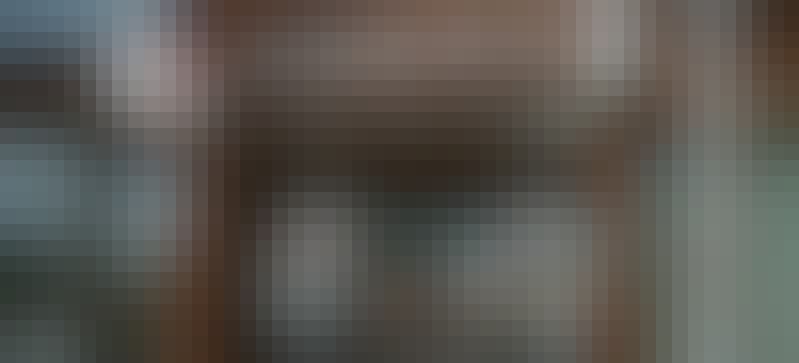 Requirements to Open a Japan Post Bank Account
Japan Post Bank will require you to open an account in person at your local branch with your residence card, passport, and phone number. While a hanko is not required, it may ease the process because tellers are often not accustomed to handwritten signatures.
Nonetheless, Japan Post's general deposit account is one of the easiest and most accessible options for residents to open a basic bank account:
Clients are not required to have lived in Japan for at least 6 months;
Handwritten signatures are accepted instead of hanko seals.

Banking Services With Japan Post
Japan Post Bank's general deposit accounts offer the most basic essential services for banking. Their online interface is almost nonexistent. International transfers will be very difficult to complete, you will need to enter a physical branch and wait in line for most services, and very little of your information is digitized and or accessible.
Neither debit nor credit cards are issued upon opening an account, and must be requested in a separate application. A general deposit account with Japan Post Bank comes with the following basic financial services:
Withdrawals: Withdraw cash at Japan Post ATMs for free.
Direct debits: Receive Japanese bank details to get paid by your employer.
Cash card: Use a bank card to withdraw money.
An accessible option, we softly recommend opening a basic Japan Post bank account for the following customers:
Employed customers who require a Japanese bank account number to receive their salary;
Customers who do not plan to use debit or credit cards, take out loans, or remit money home.
Which Japanese Bank Should I Choose?
The best Japanese bank account for you will depend on your needs and preferences. To get a better picture of how different providers, their services, and their fees compare to each other, take a look at the comparison table below:
| | | | | | | |
| --- | --- | --- | --- | --- | --- | --- |
| | | | | | | |
| Bank | | | | | | |
| Provider Type | Bank | Digital bank | Digital bank | Neobank | Neobank | Bank |
| Account Type | Current account | Current account | Current account | Multi-currency account | Multi-currency account | Current account |
| Card Type | Visa debit | Visa debit | JCB debit | Visa debit | Visa debit | Cash card |
| Language(s) | Japanese, English | Japanese, English | Japanese | Japanese, English, and 19 others | Japanese, English, and 14 others | Japanese |
| Currencies | JPY and 16 others | JPY and 11 others | JPY | JPY and 30+ others | JPY and 50+ others | JPY |
| Monthly Fee | ¥0.00 | ¥0.00 | ¥0.00 | Starts at ¥0.00 | ¥0.00 | ¥0.00 |
| Japanese Residence Requirement | ✔️ | ✔️ | ✔️ | ✘ | ✘ | ✔️ |
| Japanese Bank Details | ✔️ | ✔️ | ✔️ | ✘ | ✘ | ✔️ |
| Rewards Program | ✔️ | ✔️ | ✔️ | ✔️ | ✘ | ✘ |
| Ideal For | English-speakers looking for a fully-fledged bank account with multiple services. | Residents looking for a fully-fledged bank account with international services. | Residents looking to spend in Japan and earn points for Rakuten retail. | Residents and non-residents in Japan looking to spend cash at a very low cost before acquring a local account. | New arrivals in Japan looking to spend and withdraw cash before acquiring a local bank account. | Japanese-speakers looking for a basic bank account to spend cash. |
| | See More | See More | See More | Try Revolut | Try Wise | See More |
How to Send Money to Japan
Once you've opened a bank account in Japan, you'll need to consider how to move your funds across the Pacific. To deposit money into your new Japanese account that operates in Yen, you'll need to send your home currency over by either talking to your home bank. Choose between one of two options:
Send a wire transfer through your bank directly;
Send a bank transfer via a money transfer specialist.
In general, we don't recommend using your bank to wire transfer money internationally as the fees can be exorbitant and the waiting times can be lengthy. This is mainly because banks wire funds over the SWIFT network, which is not immediate and includes the work of pricey middlemen banks.
Jarrod Suda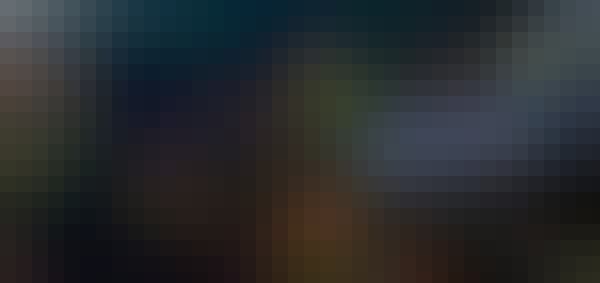 Use an Online Money Transfer Specialist
Whether the amount you'd like to send to Japan is small or in the order of several million Yen, we recommend you use a money transfer specialist service (Wise is just one among many). Many services operate in Japan but choosing the right provider can be confusing and time-consuming.
Use a Foreign Exchange Broker
If you're moving large amounts from your home currency to your Japanese account, (i.e. anything upwards of $30,000 or equivalent), then services such as Wise are not always your cheapest bet. Instead, we recommend exploring your options among the foreign exchange brokers that support transfers from your country to Japan. These services specialise in negotiating favourable exchange rates on your behalf and are the most cost-effective option for transferring large sums of money (such as life savings or liquid investments) across borders.
By analysing tens of thousands of searches on Monito's comparison engine over the course of 2021, we found that, on average, Wise, XE Money Transfer, and SingX tend to offer the cheapest transfers to Japan for small- and medium-sized transfer amounts. For large transfers (defined here as $30,000 or above), Wise and XE Money Transfer still tend to be the most cost-effective services.
Frequently Asked Questions About How to Open a Bank Account in Japan as a Foreigner
How do I open a bank account in Japan as a foreigner? 📝

Traditional banks and Japan Post Bank will require you to visit your local branch to open an account, but more innovative digital banks allow you to open an account from your desktop or from a smartphone app without any paperwork.

You will need to provide your residence card, phone number, and hanko (or signature) to verify your identity. Passports are often required as a second form of identification. Americans must comply with IRS regulations by submitting a Foreign Account Tax Compliance (FATCA) form to your Japanese bank.

Can foreigners open a bank account in Japan? 🌍

Yes, foreigners can open a bank account in Japan, but they'll need to provide a Japanese residence card to open one. The most direct ways to gain Japanese residency are to become a student of the Japanese language or higher education or to earn gainful employment in Japan.

What is the best Japanese bank for foreigners? 🇯🇵

Monito has found that among Japanese high-street bank, Prestia SMBC offers some very powerful accounts and cards for foreigners in Japan. Their sign up process is streamlined digitally and even offered in English.

Among digital banks, Sony Bank has the most impressive multi-currency account in Japan although Rakuten Bank may be attractive to customers of Rakuten retail because of the benefits it offers. Jibun Bank's major asset is its extensive smartphone app, which offers access to loans and an automated investment platform.

Revolut and Wise are the best international digital banks that operate in Japan. The Wise Multi-Currency Account offers better exchange rates than Revolut, but Revolut's interface is much more extensive — offering cashback, cryptocurrencies, stock trading, and spending habit tracking.

What do you need to open a bank account in Japan? 🏛

Foreigners with a government-issued residence card may open a bank account in Japan. You will also need to provide your Japanese phone number and personal hanko.

For other nationalities, digital banks like Revolut and bank-like accounts such as Wise's Multi-Currency Account are recommended because they offer many standard banking services without requiring much paperwork.

Can I open a bank account in Japan online? 💻

Yes, you can open a bank account online in Japan even as a foreigner. Sony Bank, Jibun Bank, and Rakuten Bank are three of Japan's most popular digital banks that use high-quality smartphone apps to register you as account holders.

Although Revolut does not offer the full services of a bank account in Japan yet, it is licensed by Japanese authorities and offers a powerful international current account that holds Japanese Yen.
Why Trust Monito?
You're probably all too familiar with the often outrageous cost of sending money abroad. After facing this frustration themselves back in 2013, co-founders François, Laurent, and Pascal launched a real-time comparison engine to compare the best money transfer services across the globe. Today, Monito's award-winning comparisons, reviews, and guides are trusted by around 8 million people each year and our recommendations are backed by millions of pricing data points and dozens of expert tests — all allowing you to make the savviest decisions with confidence.
Learn More About Monito
Monito is trusted by 15+ million users across the globe.

Monito's experts spend hours researching and testing services so that you don't have to.

Our recommendations are always unbiased and independent.