Which Japanese Bank Should I Choose?
The best Japanese bank account for you will depend on your needs and preferences. To get a better picture of how different providers, their services, and their fees compare to each other, take a look at the comparison table below:
| | | | | | | |
| --- | --- | --- | --- | --- | --- | --- |
| | | | | | | |
| Bank | | | | | | |
| Provider Type | Bank | Digital bank | Digital bank | Neobank | Neobank | Bank |
| Account Type | Current account | Current account | Current account | Multi-currency account | Multi-currency account | Current account |
| Card Type | Visa debit | Visa debit | JCB debit | Visa debit | Visa debit | Cash card |
| Language(s) | Japanese, English | Japanese, English | Japanese | Japanese, English, and 19 others | Japanese, English, and 14 others | Japanese |
| Currencies | JPY and 16 others | JPY and 11 others | JPY | JPY and 30+ others | JPY and 50+ others | JPY |
| Monthly Fee | ¥0.00 | ¥0.00 | ¥0.00 | Starts at ¥0.00 | ¥0.00 | ¥0.00 |
| Japanese Residence Requirement | ✔️ | ✔️ | ✔️ | ✘ | ✘ | ✔️ |
| Japanese Bank Details | ✔️ | ✔️ | ✔️ | ✘ | ✘ | ✔️ |
| Rewards Program | ✔️ | ✔️ | ✔️ | ✔️ | ✘ | ✘ |
| Ideal For | English-speakers looking for a fully-fledged bank account with multiple services. | Residents looking for a fully-fledged bank account with international services. | Residents looking to spend in Japan and earn points for Rakuten retail. | Residents and non-residents in Japan looking to spend cash at a very low cost before acquring a local account. | New arrivals in Japan looking to spend and withdraw cash before acquiring a local bank account. | Japanese-speakers looking for a basic bank account to spend cash. |
| | See More | See More | See More | Try Revolut | Try Wise | See More |
How to Send Money to Japan
Once you've opened a bank account in Japan, you'll need to consider how to move your funds across the Pacific. To deposit money into your new Japanese account that operates in Yen, you'll need to send your home currency over by either talking to your home bank. Choose between one of two options:
Send a wire transfer through your bank directly;
Send a bank transfer via a money transfer specialist.
In general, we don't recommend using your bank to wire transfer money internationally as the fees can be exorbitant and the waiting times can be lengthy. This is mainly because banks wire funds over the SWIFT network, which is not immediate and includes the work of pricey middlemen banks.
Jarrod Suda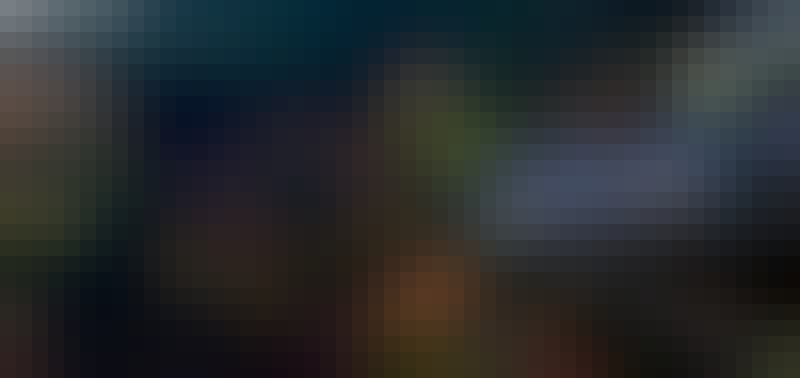 Use an Online Money Transfer Specialist
Whether the amount you'd like to send to Japan is small or in the order of several million Yen, we recommend you use a money transfer specialist service (Wise is just one among many). Many services operate in Japan but choosing the right provider can be confusing and time-consuming.
Use a Foreign Exchange Broker
If you're moving large amounts from your home currency to your Japanese account, (i.e. anything upwards of $30,000 or equivalent), then services such as Wise are not always your cheapest bet. Instead, we recommend exploring your options among the foreign exchange brokers that support transfers from your country to Japan. These services specialise in negotiating favourable exchange rates on your behalf and are the most cost-effective option for transferring large sums of money (such as life savings or liquid investments) across borders.
By analysing tens of thousands of searches on Monito's comparison engine over the course of 2021, we found that, on average, Wise, XE Money Transfer, and SingX tend to offer the cheapest transfers to Japan for small- and medium-sized transfer amounts. For large transfers (defined here as $30,000 or above), Wise and XE Money Transfer still tend to be the most cost-effective services.
Frequently Asked Questions About How to Open a Bank Account in Japan as a Foreigner
How do I open a bank account in Japan as a foreigner? 📝

Traditional banks and Japan Post Bank will require you to visit your local branch to open an account, but more innovative digital banks allow you to open an account from your desktop or from a smartphone app without any paperwork.

You will need to provide your residence card, phone number, and hanko (or signature) to verify your identity. Passports are often required as a second form of identification. Americans must comply with IRS regulations by submitting a Foreign Account Tax Compliance (FATCA) form to your Japanese bank.

Can foreigners open a bank account in Japan? 🌍

Yes, foreigners can open a bank account in Japan, but they'll need to provide a Japanese residence card to open one. The most direct ways to gain Japanese residency are to become a student of the Japanese language or higher education or to earn gainful employment in Japan.

What is the best Japanese bank for foreigners? 🇯🇵

Monito has found that among Japanese high-street bank, Prestia SMBC offers some very powerful accounts and cards for foreigners in Japan. Their sign up process is streamlined digitally and even offered in English.

Among digital banks, Sony Bank has the most impressive multi-currency account in Japan although Rakuten Bank may be attractive to customers of Rakuten retail because of the benefits it offers. Jibun Bank's major asset is its extensive smartphone app, which offers access to loans and an automated investment platform.

Revolut and Wise are the best international digital banks that operate in Japan. The Wise Multi-Currency Account offers better exchange rates than Revolut, but Revolut's interface is much more extensive — offering cashback, cryptocurrencies, stock trading, and spending habit tracking.

What do you need to open a bank account in Japan? 🏛

Foreigners with a government-issued residence card may open a bank account in Japan. You will also need to provide your Japanese phone number and personal hanko.

For other nationalities, digital banks like Revolut and bank-like accounts such as Wise's Multi-Currency Account are recommended because they offer many standard banking services without requiring much paperwork.

Can I open a bank account in Japan online? 💻

Yes, you can open a bank account online in Japan even as a foreigner. Sony Bank, Jibun Bank, and Rakuten Bank are three of Japan's most popular digital banks that use high-quality smartphone apps to register you as account holders.

Although Revolut does not offer the full services of a bank account in Japan yet, it is licensed by Japanese authorities and offers a powerful international current account that holds Japanese Yen.
References Used in the Article
5. Jibun Bank. Jibun Plan. Accessed 23 January 2022.
Why Trust Monito?
You're probably all too familiar with the often outrageous cost of sending money abroad. After facing this frustration themselves back in 2013, co-founders François, Laurent, and Pascal launched a real-time comparison engine to compare the best money transfer services across the globe. Today, Monito's award-winning comparisons, reviews, and guides are trusted by around 8 million people each year and our recommendations are backed by millions of pricing data points and dozens of expert tests — all allowing you to make the savviest decisions with confidence.
Learn More About Monito
Monito is trusted by 15+ million users across the globe.

Monito's experts spend hours researching and testing services so that you don't have to.

Our recommendations are always unbiased and independent.