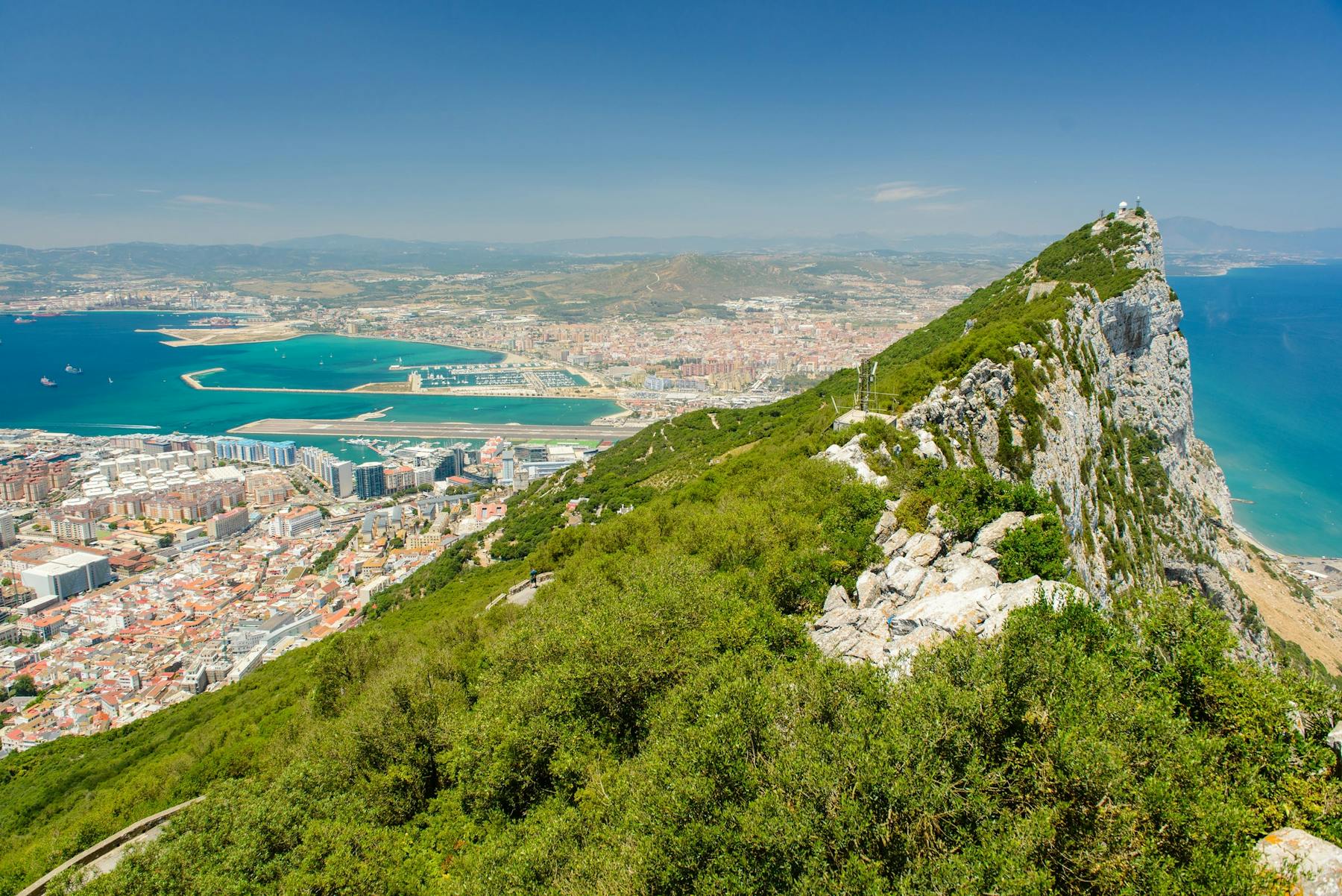 How To Open a Bank Account in Gibraltar (Even for Non-Residents)
With a long history at the crossroads of Europe and Africa, Gibraltar is a small British Overseas Territory sharing a border with Spain and the EU. Despite a small population of fewer than 35 thousand people, Gibraltar attracts the imaginations of many foreigners interested in opening a bank account in the country — usually as a means to invest or to set up a current account for everyday business.
However, opening a bank account in Gibraltar can be tough, and if you're not a resident or if you don't have a close connection to the country, the only way a local bank will be interested in your business will be if you deposit a (very) large sum into an investment account. In this guide, we go through all the options.
In short, here's our recommendation for opening a bank account in Gibraltar:
Without proof of residence: Wise Account, which comes with EU bank details and a VISA debit card to spend in 50+ currencies, including euros.
With proof of residence: Trusted Novus Bank, which offers a personal account package with a savings account, internet banking, and a credit card.
Which Bank Is Best in Gibraltar for Foreigners?
The best bank account in Gibraltar will depend partly on your needs and preferences, and partly on what's actually available to you in the first place. Below, we compare the different accounts explored in this article head-to-head:
| | | | | |
| --- | --- | --- | --- | --- |
| | | | | |
| License | Banking license | Banking license | E-money license | E-money license |
| Account | | | | |
| Card Type | VISA debit | VISA credit | Mastercard debit | VISA or Mastercard debit |
| Language(s) | English | English | English, Spanish and 19 others | English, Spanish and 14 others |
| Currencies | GIP | GIP | GBP or EUR | GBP, EUR and 50+ others |
| Monthly Fee | £15 | £12.50 | £0 | £0 |
| Residence Required? | ✘ | ✔ | ✘ | ✘ |
| Ideal For | Non-residents working in Gibraltar looking for a fully-fledged bank account with multiple services. | Residents of Gibraltar looking for a low(er)-cost banking solution. | EU residents active in Gibraltar looking for a low-cost current account. | New arrivals in Gibraltar looking to spend and withdraw cash before acquiring a local bank account. |
| | Visit GIB | Visit TNB | Visit Revolut | Visit Wise |
How To Send Money to a Gibraltarian Bank Account
If you're moving in from abroad, one thing you'll need to consider is how to transfer your funds into your new Gibraltarian bank account. (This process can be especially costly if you're depositing money from a currency other than British pounds.) To deposit money into your new GBP account from your home currency before you move, you'll need to go to your online banking and choose between one of two options:
Sending a wire transfer through your bank directly;
Sending a bank transfer via a money transfer specialist.
In general, we don't recommend using your bank to transfer money internationally, as the fees can be exorbitant and the waiting times can be lengthy. This is mainly because banks wire funds over the SWIFT network, which adds many timely and expensive steps to the money transfer process.
Instead, if the amount you'd like to send to Gibraltar is in the order of several hundred or thousand Pound sterling or equivalent, then we recommend you use a money transfer specialist service (Wise is generally the cheapest to Gibraltar from countries such as Spain, the UK, and Germany.) To compare which services are cheapest for your transfer amount and home country to Gibraltar, run a search on Monito's real-time comparison engine below.
On the other hand, if you're moving large amounts of money from your home currency to your new bank account in Gibraltar, (i.e. anything upwards of £30,000 or equivalent), then services such as Wise may not be your cheapest bet. Instead, we recommend exploring your options among the foreign exchange brokers that support transfers from your country to Gibraltar. These services specialise in negotiating favourable exchange rates on your behalf and are the most cost-effective option for transferring large sums of money (such as life savings or liquid investments) across borders.
To find out which service will offer you the best deal in real-time, run a search on our comparison engine below:
Send your money cheaply to Gibraltar now:
FAQ About Opening a Bank Account in Gibraltar
🇬🇮 Can I open a bank account in Gibraltar?

It depends on whether you have a residence in the country or, if not, whether you have close ties (e.g. property, a job, investments) to the country. Banks in Gibraltar tend to be very strict about non-residents opening an account, so it will depend entirely on these factors.

🏦 Is there a Barclays bank in Gibraltar?

No, Barclays is no longer a bank in Gibraltar. In 2016, Barclays Bank closed down its operations in Gibraltar after nearly 130 years in business there.
Why Trust Monito?
You're probably all too familiar with the often outrageous cost of sending money abroad. After facing this frustration themselves back in 2013, co-founders François, Laurent, and Pascal launched a real-time comparison engine to compare the best money transfer services across the globe. Today, Monito's award-winning comparisons, reviews, and guides are trusted by around 8 million people each year and our recommendations are backed by millions of pricing data points and dozens of expert tests — all allowing you to make the savviest decisions with confidence.
Learn More About Monito
Monito is trusted by 15+ million users across the globe.

Monito's experts spend hours researching and testing services so that you don't have to.

Our recommendations are always unbiased and independent.