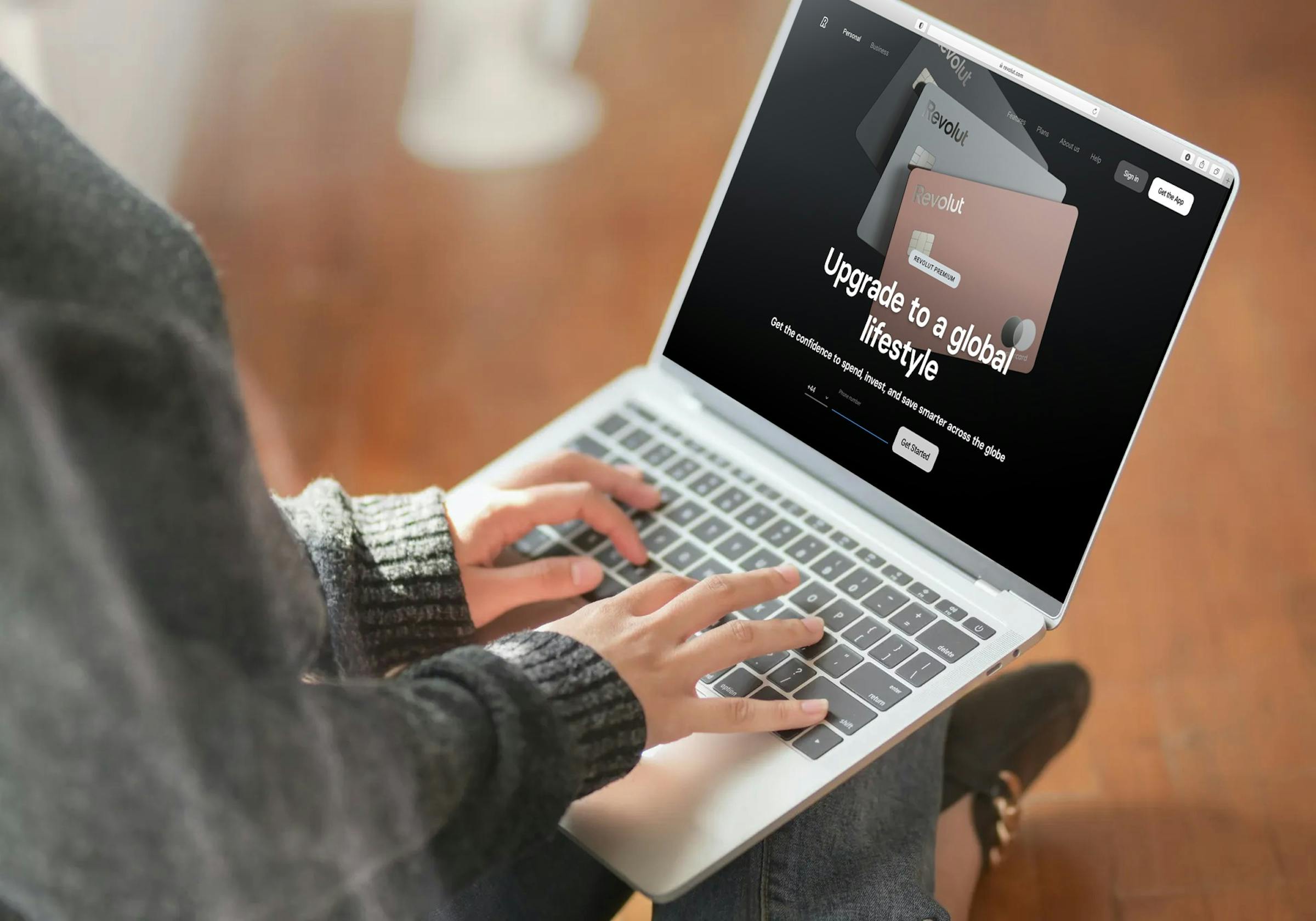 Is Revolut Premium Worth It? Monito's Verdict
The mid-tier offering from neobanking giant Revolut, Revolut Premium is one of the very best premium offerings on the neobanking market, according to our extensive research. With its extensive features and modest price, Revolut Premium stands out not just amongst other premium account offerings but rivals more expensive plans from Revolut and elsewhere. 
Monito is here to review Revolut Premium: What does Revolut Premium have to offer? How does it stack up against competitors? Is it worth it?
| Feature | Feature Description | What We Think |
| --- | --- | --- |
| Travel Insurance | Covers you and your family for trips up to 40 days, for medical and dental emergencies, including winter sports, as well as delayed flights and luggage. | Good value, but more limited than other neobanks' travel insurance policies. |
| Purchase Protection | Covers damages and theft on items bought over the past year, with a £/€10,000 limit. Also covers event cancellation up to £/€1,000 a year. 90-days return window for purchases made with Revolut card. 20% discount on device insurance. | Nice to have in theory, but your mileage might very depending on your actual claims. |
| Currency Exchange | Unlimited, fee-free currency exchange in the supported currencies. | A great perk if you travel a lot or if you work outside your country of residence. |
| Free Withdrawals | Up to £/€/$400 in free withdrawals per rolling month, anywhere in the world. | The amount is really small compared to other neobanks' offerings, but it might be enough depending on your cash use. |
| Savings and Investments | Up to 0.65% interest on savings "vaults" (UK and US only), with bonus interest based on your spending. You can also trade US stocks with free unlimited trades, and invest in precious metals and cryptocurrencies, at 0.25% and 1.5% markup, respectively. | The savings vaults are pretty good value, but are only available to UK customers. The investments opportunities can be nice if you are using Revolut as your main bank and want to invest very simply, but the options are a bit limited. |
| Unique Card Design | Premium plastic debit card, available in three different finishes. | A nice option to have if you're sick of Revolut's purple card. |
| Price | £6.99/€7.99/$9.99 per month, £6/€6.84/$8 if you pay for a year upfront. | A good price for a neobank premium plan that's so feature packed, especially if you pay for a year upfront. |
| Minimum Duration | One-year commitment, which you can pay to end early. | The minimum term is quite long, but it might give you an incentive to pay upfront. |
Our Monito experts believe that Revolut Premium is a great neobank offering. With its low costs and abundant offerings, it's the ideal account for professionals who want lots of perks, both at home and abroad.
Pricing and Minimum Duration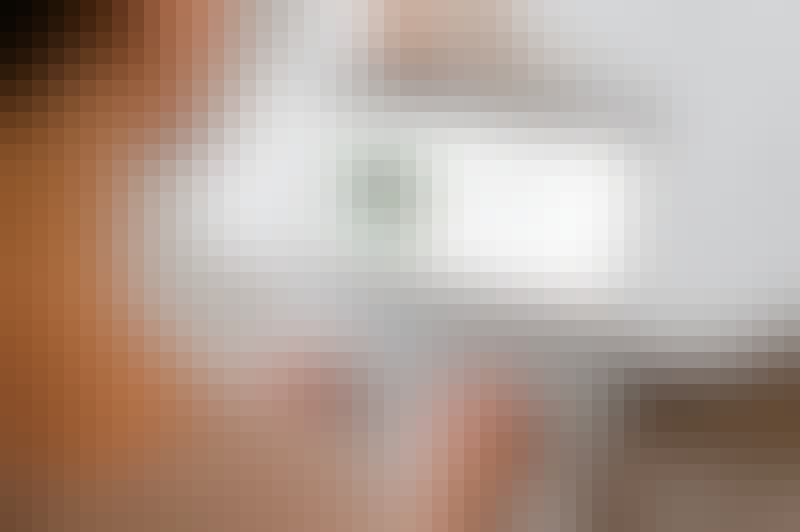 Revolut Premium, priced at £6.99/€7.99/$9.99 a month, belongs to what could be called the "middle tier" of neobank plans, between the cheap Revolut Plus and the pricier Revolut Metal. In its category, it stands on the more expensive side: it's cheaper than N26 You, which costs €9.90, but a bit more expensive than its main UK competitor, Monzo Plus, which costs £5 a month. Monese Classic is also cheaper, at £/€5.95, and even £/€4.16 per month if you pay for a year upfront — albeit with fewer fancier features.
Revolut Premium does have a minimum contract duration of one year, but if you can afford to, it makes paying upfront a no brainer, since doing so gives you a discount of about 20%, resulting in a monthly price of £6/€6.84/$8. If you live in the UK, that makes it a bit more competitive with Monzo Plus, which does, however, offer a slightly more convenient minimum contract of 3 months only.
Travel Features 
Like Revolut's more expensive Metal plan, Premium comes with a host of travel-oriented features. As of April 23rd, 2021, your Revolt Premium account allows you one free international payment per month, which is a significant downgrade from its previous offering of unlimited transfers and payments to thirty supported currencies. Note that if you need cash abroad, you can also withdraw up to £/€/$400 every month for free, though that limit also applies at home. 
Revolut Premium also comes with travel insurance, which covers medical emergencies — including if they happen on a ski slope, for example — as well as, delayed luggage and late flights for trips of up to 40 days. On top of this, if one of your flights is delayed by more than an hour, you'll also get to wait for it in a lounge for free, thanks to SmartDelay.
All of these features are a rarity at that price point: only N26 You has a comparable offer, and it's not available in the UK.
Everyday Protection
While travel insurance is a flashy perk, you might actually make more use of Revolut Premium's "everyday" features, which are rather unique offerings for a neobank. First, they include purchase protection in case of accidental damages or theft for up to £/€2,500 a year. If you were planning to attend an event that ends up being cancelled, you can get your tickets reimbursed — up to £/€1,000 per year — and you also get a 90-day window to return purchases if the seller's policy is shorter. Note that these features are also included with Revolut's cheaper Plus plan, though its purchase protection only goes up to £/€1,000 a year, and it doesn't come with Premium's 20% discount if you want to insure your phone through Revolut.
Savings and Investments
While neobanks like Revolut started by focusing mostly on current accounts, with no real saving opportunity beyond basic "pots" that don't accrue any interest, they have recently become more and more like traditional banks when it comes to their offerings, and that includes savings and investments accounts, on which Revolut Premium subscribers get preferential treatment. Here's what Revolut Premium has to offer in terms of savings and investments:
Revolut's most basic offering in this domain is their savings "vaults" — which are only available in the UK and the US for now. Revolut Premium UK users get a pretty good 0.65% APY on savings – calculated daily – which means that for every £1,000 they keep in such a vault for a year, they'll have accrued £6.50 in interest after twelve months. In the US, Premium users get a less impressive 0.28% APY, which translates to $2.80 for every $1,000 held for a year in a savings vault. They do, however, get monthly bonus interest on an amount of their savings equivalent to their spending with their Revolut card over the last month. The bonus is set at an annual 4.5% rate, which, divided over 12 months, translates to a roughly 0.367% monthly rate: if at least $1,000 are kept in a savings vault, $1,000 spent with the Revolut card over a month means a $3.67 bonus interest the following month.
Revolut Premium also allows subscribers in the UK and the EEA to open investment accounts, allowing them to trade US-based securities, with an unlimited amount of commission-free trades — you do however pay an annual custody fee of 0.01% of the market value of your assets kept with Revolut – a pretty low rate in and of itself, though the fact that it's not capped means it can add up if you hold a lot in your trading account. You'll also have to pay any relevant SEC and FINRA fees, and taxes on any dividends, of course. You can start trading with as little as $1.
On top of securities, UK and EEA-based Premium subscribers can also trade gold and silver at a discount – or more exactly, exposure to gold and silver, as the actual metals themselves are kept in a single account in Revolut's name. You'll pay a markup of just 0.25% of the market value of the metals — down from 1.5% on the cheaper plans. That's a pretty good rate, considering you won't have any custody fee to pay on top if it. As with securities, you can start trading commodities at £/€1.
Finally, if you're into something a bit more volatile, you can also trade cryptocurrencies like Bitcoin or Ethereum, with Revolut's regular markup of 2.5% on these products is lowered to 1.5% for Premium customers. That's still pretty high, given that most crypto exchange's fees are well below 1%, but you might value the convenience of trading directly from your Revolut account.
Exclusive Card Design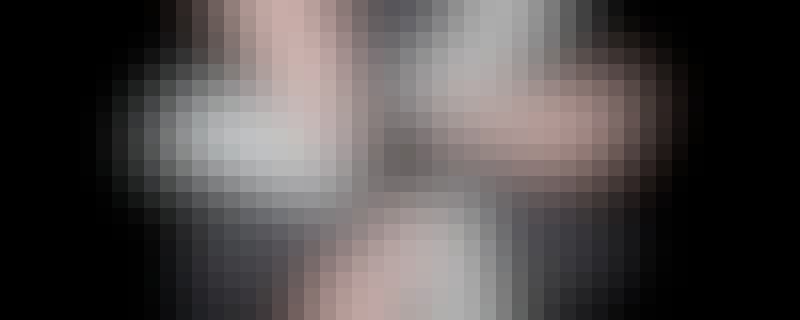 Mid-tier neobank plans usually come with an exclusive card design, and Revolut Premium is no exception. You get to choose between three metallic finishes in space gray, silver, and rose gold, though your card is still plastic — you'll have to upgrade to Metal if you want something fancier. Still, if you're tired of Revolut's basic purplish card, it might make for an interesting change!
Other Features
On top of all of this, Revolut Premium also comes with a host of other useful features, often shared with Revolut Premium:
As we have seen, you get up to £/€/$400 in free cash withdrawals every month, up from 200 with the free and Plus plans.
Your first international payment, which includes both what Revolut used to refer to as "cross-border payments" and "SEPA payments," for free each month.
You get 24/7 priority customer support.
You can open up to two Revolut Junior accounts for children — up from only one with the free plan. You also get access to several exclusive features like co-parents or savings goals.
Any card you order is delivered for free with express shipping.
Is Revolut Premium Worth It?
As you have seen in our examination of its features, Revolut Premium is packed with features to a level that almost rivals the more expensive Revolut Metal plan, and that simply put, rivals most other neobanks' offerings at any level. Not only do you get access to smart sending in different currencies, you also get a generous insurance package, both abroad and at home, as well as investment opportunities, to make sure that your money works for you.  
If you are not going to rent cars that often, if you don't really need to open more than two Revolut Junior accounts, and especially if you don't need or want a metal card, the Revolut Premium plan offers everything you might need from a neobank account, at a lower cost than any other competitor. 
Of course, if you know you're not going to spend much time abroad, and if you already have you own ways to invest your money, it might be best to consider whether you truly need to pay a premium for your bank account. That being said, if you trust Revolut and you want to benefit from a slightly higher level of service when it comes to mobile banking, then Revolut Premium might be the right choice for you!
People Also Ask
Is Revolut Premium available in the US?

Yes. Revolut is now available to US users, along with all of its premium plans, including Revolut Premium.
Why Trust Monito?
You're probably all too familiar with the often outrageous cost of sending money abroad. After facing this frustration themselves back in 2013, co-founders François, Laurent, and Pascal launched a real-time comparison engine to compare the best money transfer services across the globe. Today, Monito's award-winning comparisons, reviews, and guides are trusted by around 8 million people each year and our recommendations are backed by millions of pricing data points and dozens of expert tests — all allowing you to make the savviest decisions with confidence.
Learn More About Monito
Monito is trusted by 15+ million users across the globe.

Monito's experts spend hours researching and testing services so that you don't have to.

Our recommendations are always unbiased and independent.