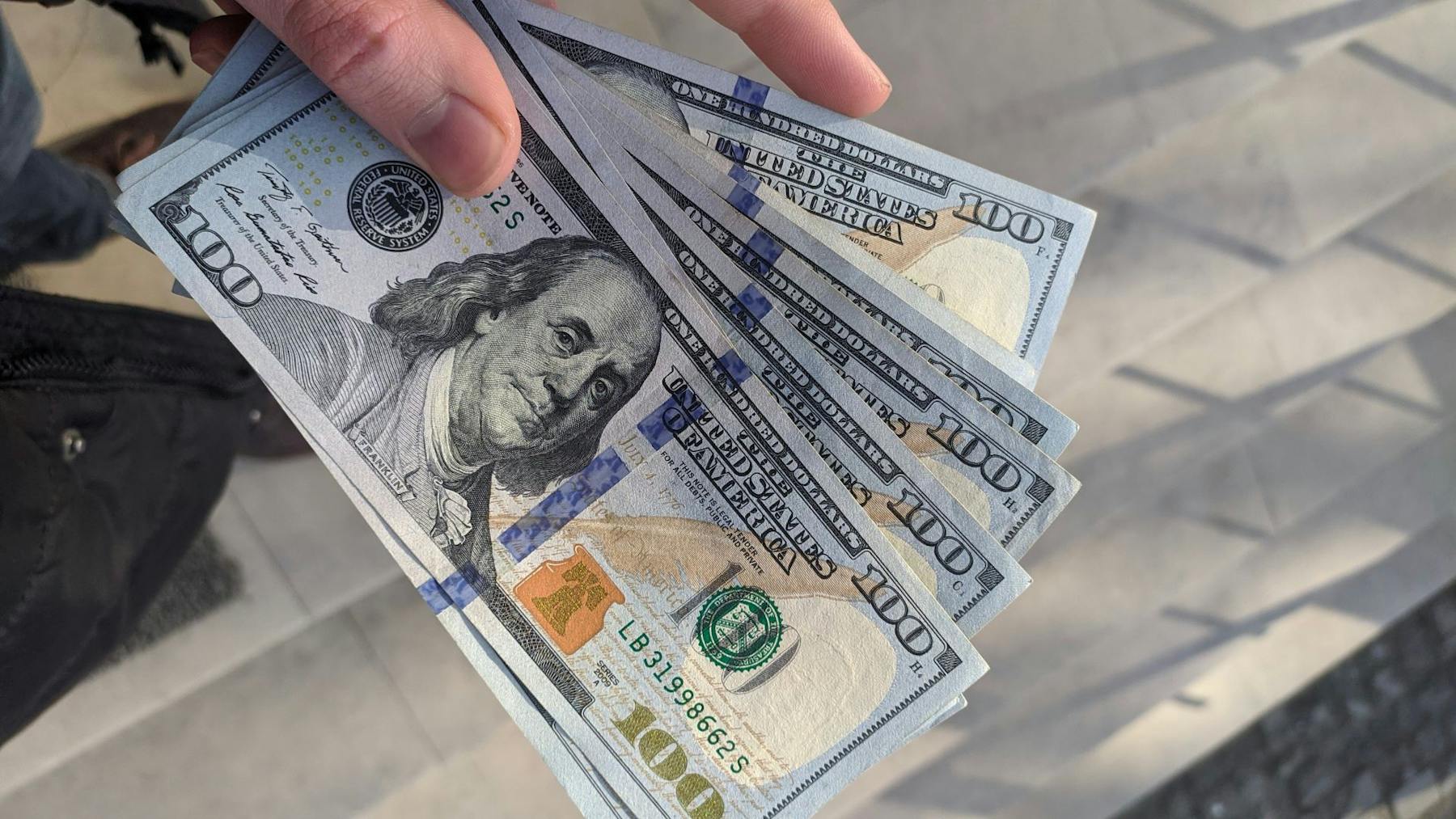 PayPal Transfers From GBP to USD: Beware the Hidden Fees
The United States is one of the most popular destinations for international money transfers originating from the UK. PayPal, with its 300 million customers, is one of the most widely-used transfer platforms globally.
However, while fast and convenient, using PayPal to send money from the UK to the US is an expensive choice due to the hefty exchange rate margins that go along with the service. In this guide, we look at how to send money from GBP to USD with PayPal, what the costs are, and how to find better alternatives.
PayPal is pricey for GBP-USD transfers. Compare alternatives:
How to PayPal From the GBP to USD
Exchanging GBP to USD with PayPal may be expensive, but it's undoubtedly very convenient. To get the job done, you simply have to log in to your PayPal account and make a transfer to any PayPal user whose balance is in US dollars. This can be done as follows:
Log in to your PayPal wallet;
Click the 'Send & Request' button;
Enter your recipient's email address, username, or mobile number;
Specify the 'Sending to a friend' option;
Enter the amount you'd like to send and choose USD;
Click 'Send Money Now'.
Using this method, you will also be able to choose whether to pay by credit card or using your PayPal balance. The latter option will subject your transaction to PayPal's exchange rate fees, while the former option gives you the choice between paying at PayPal's or your card issuer's exchange rates.
Take a look at Monito's in-depth PayPal review to learn more.
PayPal's Fees and Exchange Rates
All things considered, sending money from one PayPal account to another is one of the most expensive ways to transfer to a different currency. This is because of the highly variable, nontransparent fees and exchange rates that you'll be charged.
PayPal's GBP to USD Exchange Rate
In most cases, all fees PayPal will charge you when sending money from GBP to USD will come in the form of the exchange rate margin, the difference between the mid-market exchange rate (i.e. the one you see on Google) and the exchange rate that PayPal offers.
According to PayPal's fee schedule, this fee constitutes a margin that's 3% above the mid-market rate. However, according to our own analysis of the exchange rate that PayPal displays on its pricing calculator for GBP to USD transfers compared to the mid-market exchange rate, PayPal's exchange rate margins are actually higher still, in the region of 3.35% of the transfer value. In effect, this means that for every £1,000 you transfer to USD, PayPal will convert only around £966.50 of that amount into GBP at the true exchange rate.
PayPal's GBP to USD Foreign Transaction Fees
If you're sending money to the PayPal account of somebody else in a different currency, you can generally expect to pay a £2.99 fixed transaction fee over and above the exchange rate margin we explored above.
Other Fees to Anticipate
If you make a PayPal transfer from GBP to USD using a debit or credit card, you could be charged an exchange rate margin fee by your card issuer. However, PayPal gives users the choice of whether to pay their own exchange rate fees or the card issuer's. Because currency conversion costs at major card providers can easily be as steep as at PayPal, we recommend choosing PayPal's exchange rates unless you know that your card provider offers you favourable exchange rates.
Find the Best PayPal Alternatives
To avoid the high fees that come along with making a transfer with PayPal, comparing the market for the most competitive money transfer services out there is one of the best choices at your disposal.
For example, by comparing your options and making a bank transfer from GBP to USD with Wise (the cheapest bank transfer service on 64% of searches on Monito over the past year), your savings compared to PayPal would be in the region of £40 per £1,000 that you send across. Run a search on Monito's real-time comparison engine below to compare the market and find the best transfer service out there:
Find the cheapest PayPal alternative:
FAQ About PayPal in the US
🌎 Does PayPal work from the GBP to the USD?

Yes, it's possible to send money from the GBP to the USD using PayPal. To do so, you simply need to log in to your PayPal account and instruct a transfer in US dollars. However, while convenient, PayPal is one of the most expensive ways to exchange currencies, and we recommend finding a cheaper alternative by running a search on Monito's comparison engine instead.

🗽 Can I use my UK PayPal account in the US?

Yes. From a user's perspective, PayPal can be used in the US in just the same way as in the UK and around the world.

🏡 How do I change my PayPal account from the UK to the US?

You cannot change your PayPal account from the UK to the US because you cannot change your residence in PayPal, but you will still be able to use your UK PayPal account in much the same way. To use your British residential address on the platform, you'll need to open a brand-new PayPal account in the US.

💱 What is PayPal's GBP to USD exchange rate?

PayPal's GBP to USD exchange rate is constantly fluctuating, meaning it's practically never the same value over time. To find the latest exchange rate, you'll need to log in to your PayPal account and, on your 'Wallet' page, click on the 'Currency Converter' function and specify GBP to USD as your currencies. Insofar as exchange rate margins go, these fees can be rather pricey and can be anywhere between 2.5% and 4.5% worse than the mid-market exchange rate, which is the rate you'd see on Google, for example.

Source: PayPal
Why Trust Monito?
You're probably all too familiar with the often outrageous cost of sending money abroad. After facing this frustration themselves back in 2013, co-founders François, Laurent, and Pascal launched a real-time comparison engine to compare the best money transfer services across the globe. Today, Monito's award-winning comparisons, reviews, and guides are trusted by around 8 million people each year and our recommendations are backed by millions of pricing data points and dozens of expert tests — all allowing you to make the savviest decisions with confidence.
Learn More About Monito
Monito is trusted by 15+ million users across the globe.

Monito's experts spend hours researching and testing services so that you don't have to.

Our recommendations are always unbiased and independent.