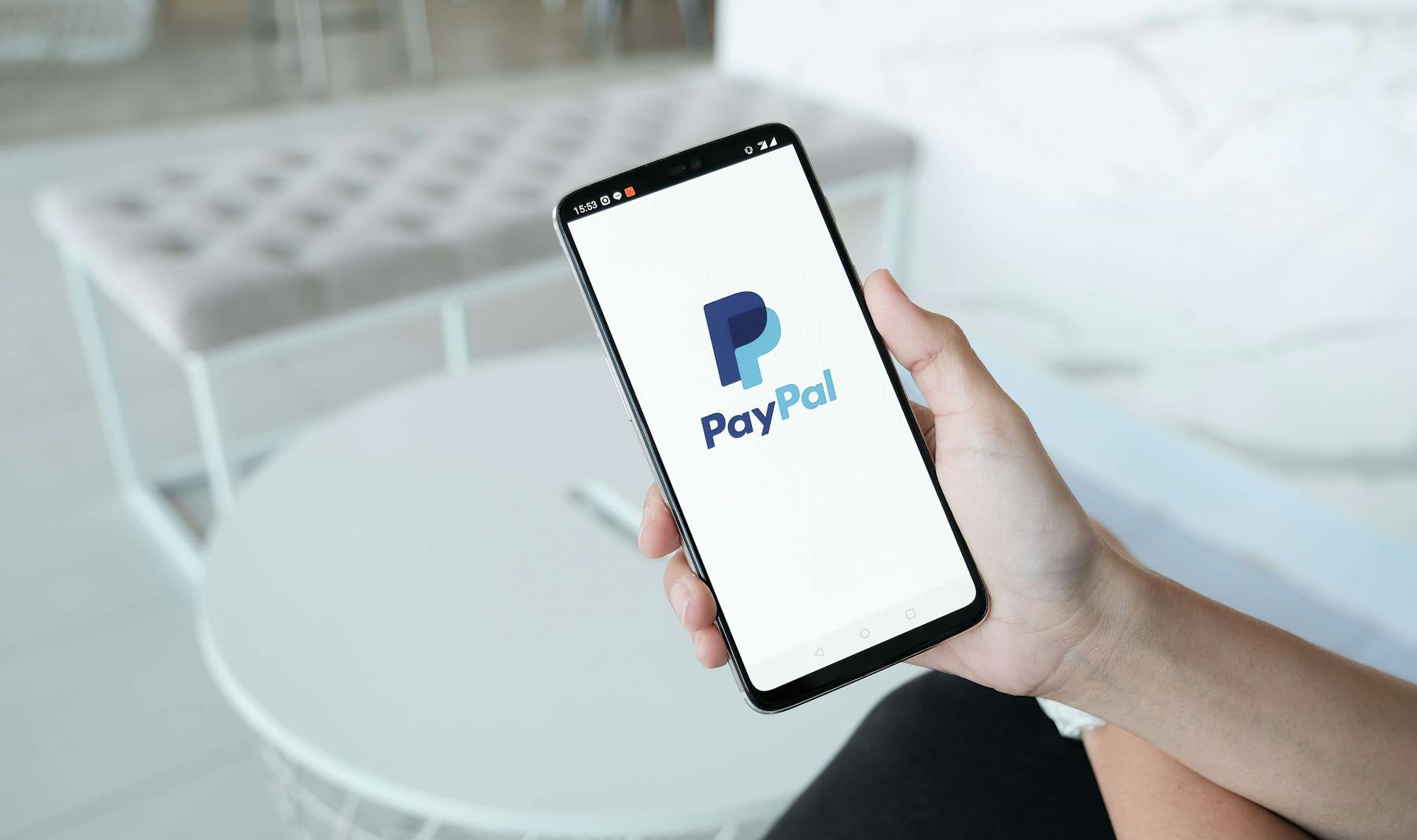 How To Use PayPal in Kenya
Thanks to digital financial services like PayPal, sending and receiving money online has never been easier. If you handle a lot of international transactions, then you're familiar with PayPal and how it works.
If you're new to the platform, you may still be discovering the different ways you can use PayPal. In this guide, we'll cover everything you need to know about using PayPal in Kenya.
Keep in mind that PayPal is expensive, so compare cheaper alternatives using Monito's real-time comparison engine.
Compare PayPal Alternatives in Kenya
How Does PayPal Work in Kenya?
To use PayPal in Kenya, you need to link your bank account or credit or debit card first. This way, you can authorize the company to send or receive payments by accessing the funds in your account. It's a convenient way to make or receive payments from international accounts.
Alternatively, you can use PayPal by transferring money into your account from your M-Pesa or online banking account. If you have a balance from depositing funds directly or from previous transactions, you can use the cash to make payments to merchants. In this case, PayPal cannot access any of your external accounts.
You can create a PayPal account by following these simple steps:
1. Create an Account
Visit the official PayPal website and sign up for a personal or business account, depending on your needs. You'll be required to provide details like your name and email address. 
You'll also create a password to protect your account. Ensure you use a strong password to prevent unauthorized access.
2. Link the PayPal Account
You can link your PayPal account to your bank account, credit, or debit card that you'll use for transactions. Alternatively, you can give your phone number for mobile wallet transactions.
3. Verify Your Account
Before you can start transacting with PayPal, you must verify your account. PayPal sends a verification code through your linked phone number, credit card, or bank account statement. You must first enter the code on the website to verify your account.
4. Fund Your PayPal Account
You can fund your PayPal by transferring money from your M-Pesa wallet, credit card, or linked bank account. Once you have a balance in your account, you can start making purchases or transfer money.
Different Ways to Use PayPal in Kenya
One of the main reasons PayPal is so popular is the convenience of making online transactions from the comfort of your phone. Here are some of the top ways of using PayPal services in Kenya.
Receiving Payment
PayPal is one of the most popular ways to receive payment, especially for freelancers. Freelance platforms like Upwork, Freelancer, and Fiverr support PayPal, so Kenyan freelancers can receive payments from their clients across the globe.
Online Shopping
Local and international merchants support PayPal payments, so Kenyan users can use their accounts to pay for items when shopping online. PayPal is one of the top payment platforms supported by e-commerce websites.
Kenyan businesses can also use PayPal for cross-border transactions, purchasing international goods or services.
Online Payments
You can also use PayPal for online payments such as subscriptions, paying bills, and booking plane tickets.
Holding Funds in USD
PayPal is also an ideal choice for temporarily holding money in US dollars if the current exchange rate is unfavorable. PayPal doesn't charge users for holding a balance in their account.
Fundraising
Kenyans can also use PayPal to raise funds for a specific cause or donate to a charity.
How to Link PayPal to M-Pesa
Safaricom and PayPal partnered and introduced a simple way to transfer money from PayPal to M-Pesa. You can now withdraw money from PayPal directly to your M-Pesa wallet and even deposit money into your PayPal account from M-Pesa.
Here are the steps for linking your PayPal and M-Pesa accounts:
Visit the official PayPal to M-Pesa site
Log into your PayPal account
Agree to the terms and conditions of using the service
Enter the M-Pesa number you want to link to your PayPal account
You'll receive a verification code via SMS to complete the process
Note that the name reflected on your M-Pesa wallet must be the same as the name you use for your PayPal account for the linking process to be successful.
How to Open a PayPal Business Account
You may also be interested in opening a PayPal business account. With the account, your business can process bank transfers and card payments for more than 200 countries.
The account also enables you to accept payments on your website directly. PayPal handles payment processing so you can focus on providing your goods or services.
With a PayPal business account, you can also create invoices and send them to clients to request payment, and they can complete the payment directly from the invoices using the links provided.
Here are the steps for opening a PayPal business account:
Visit the official PayPal website to sign up
Select Business Account instead of Personal Account
Enter your email address
Create a strong password that includes upper and lower case letters, symbols, and at least one number.
Provide your business details and select your primary currency
Read and agree to the User Agreement
Choose your business type and select the options that suit your business
On the last page, provide your personal information and "Submit."
PayPal will send you the confirmation via the email address you signed up with
While PayPal is a useful app, it's expensive for currency exchange. If you need foreign exchange services, there are better alternatives to use. You can compare alternative providers on Monito to find more affordable options.
Find Cheaper PayPal Alternatives
FAQs About Using PayPal in Kenya
Which Banks Support PayPal in Kenya?

Here are some banks in Kenya that support PayPal:

Equity Bank
ABSA Bank of Kenya
National Bank of Kenya
Kenya Commercial Bank (KCB)
NCBA Bank Kenya
The Co-operative Bank of Kenya
Bank of Africa
Prime Bank
Standard Chartered Kenya
I&M Bank

Can You Link PayPal to M-Pesa?

Yes. You can link your PayPal to your M-Pesa wallet by visiting the official website and following the simple prompts.

How Much Does It Cost to Withdraw Money From PayPal to M-Pesa?

PayPal charges 3% of the withdrawal amount as the conversion fee.

Why Can't I Link My Bank Account to PayPal?

Reasons for failure to link vary. For instance, it could be because the name on your PayPal account and the name on the bank account don't match. It could also be because you've linked the bank account to another PayPal account. You can resolve the issue by contacting PayPal or your bank.
Why Trust Monito?
You're probably all too familiar with the often outrageous cost of sending money abroad. After facing this frustration themselves back in 2013, co-founders François, Laurent, and Pascal launched a real-time comparison engine to compare the best money transfer services across the globe. Today, Monito's award-winning comparisons, reviews, and guides are trusted by around 8 million people each year and our recommendations are backed by millions of pricing data points and dozens of expert tests — all allowing you to make the savviest decisions with confidence.
Learn More About Monito
Monito is trusted by 15+ million users across the globe.

Monito's experts spend hours researching and testing services so that you don't have to.

Our recommendations are always unbiased and independent.