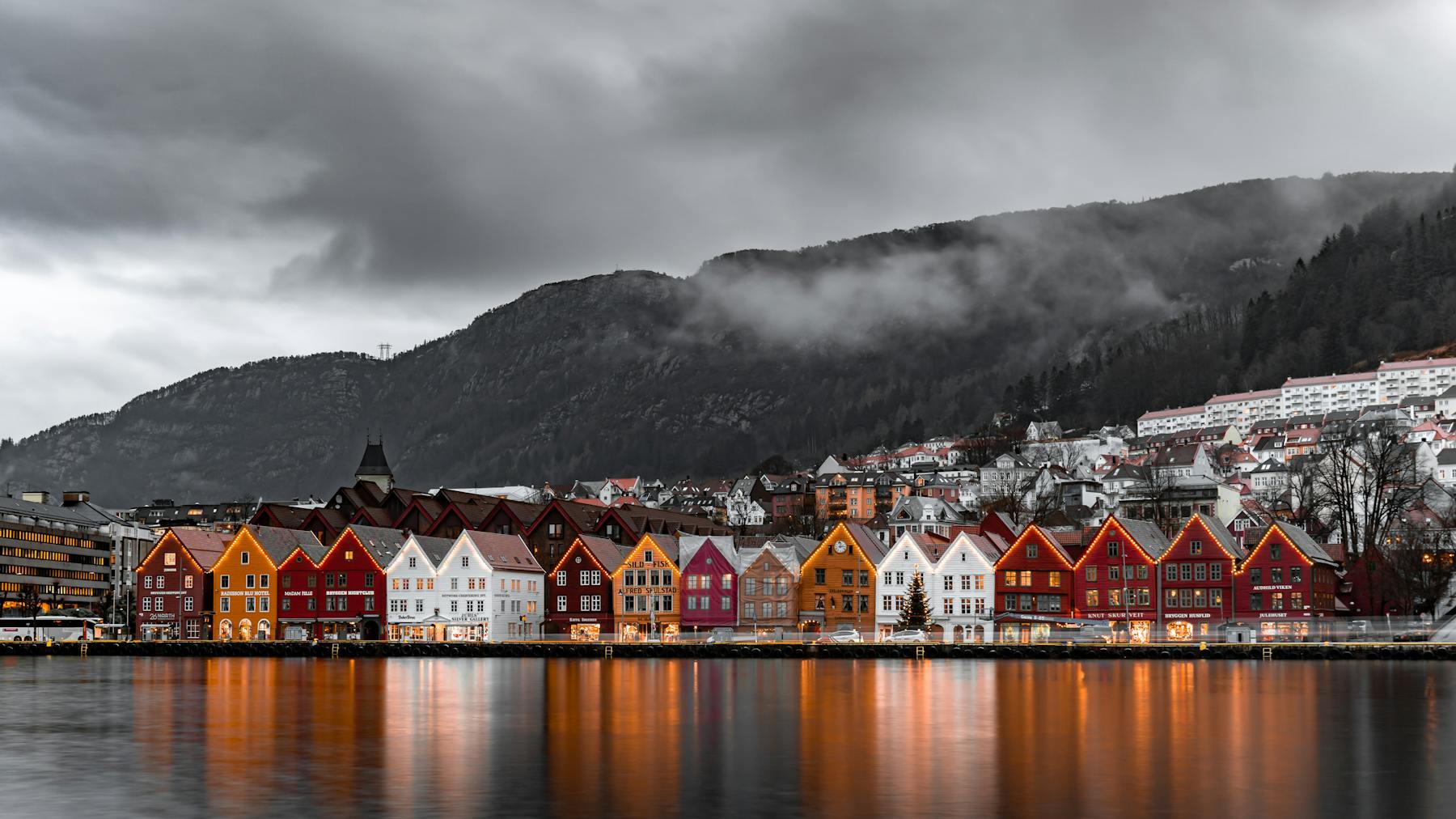 How To Open a Bank Account in Norway for Non-Residents and Foreigners
Norway often makes headlines for consistently having one of the highest Human Development Index rankings in the world. Its high placement on lists such as the World Happiness Report, the OECD Better Life Index, and the World Bank's per-capita income are impressive feats as well.
Tuition-free public university, even for non-residents, represents an attractive opportunity for young people interested in moving to Norway as well. It comes as no surprise then that Norway piques the interest of travellers and migrants alike.
If you are in the process of moving to Norway, then you may need to open a Norwegian bank account. Luckily, this process is straightforward thanks to its highly-developed banking sector. In this guide, our experts at Monito will walk you through the requirements to open a bank account as a foreigner, how to open a bank account in Norway online, as well as innovative alternatives.
Best Bank Account in Norway for Non-Residents
If you're looking for an online bank-like account, open a Wise Multi-Currency Account, which gives you 10 local bank details and a Visa debit card to hold and spend in 54 currencies (including Norwegian Kroner, NOK).
What is Banking Like in Norway?
While Norway maintains deep ties with its European neighbours as a member of the European Economic Area (EEA), the country is not in the European Union and has not adopted the Euro (EUR) as an official currency. Instead, it continues to use its traditional currency, the Norwegian Krone (kroner in plural). For this reason, workers from Europe will not be able to use their Euro-denominated bank accounts to deposit their Krone-denominated paychecks.
Norway is host to large commercial banks as well as smaller regional ones. Among the country's high-street banks are DNB, Bank Norwegian, and Sparebank 1. Given the rapid adoption of digital technology by the Norwegian banking sector, expats can expect most financial transactions to occur online and with contactless cards.
Banks general open from 8 am to 3 pm in Norway, but you should rarely expect to set foot inside a physical branch. Some Norwegian banks allow their clients to open an account online. Loan requests and credit checks with your bank can often be done digitally as well.
Types of Norwegian Bank Accounts
Norwegian citizens, residents, and non-residents all have access to standard bank accounts and the basic financial services that come with them. It's especially worth opening one if you are employed, as the simplest way to get your paycheck from Norwegian employers is with an account with a Norwegian IBAN.
There are two standard accounts that are often opened in Norway, which will be important for you to get paid as well as pay your share of taxes to the Norwegian government:
Current Account: This standard account provides domestic banking services, such as online payments, direct deposits, and debit and credit cards.
Savings Account: Often opened along with a current account, this account has a slightly higher interest rate to let your idle money grow.
John O'Nolan on Unsplash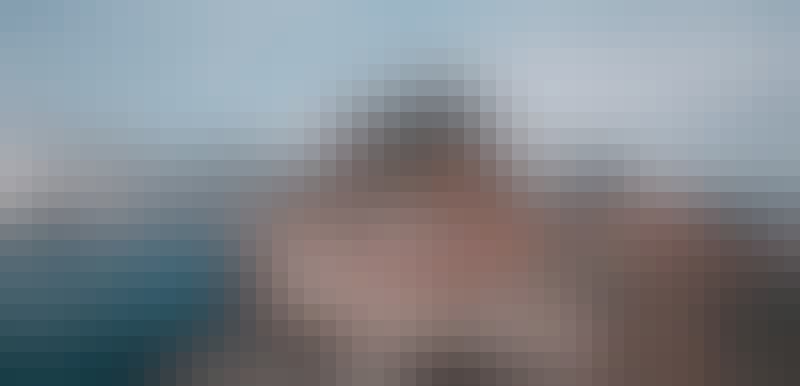 What Documents Do I Need to Open a Bank Account in Norway?
Anyone over 18 with a valid passport is eligible to open a bank account in Norway. To request a bank to open an account, you will have to present your 11-digit national identity number.
This number is given to all citizens and residents in Norway as the number is required to pay taxes, open a business, get healthcare, and receive social security benefits¹. Foreigners will receive their national identity number when they are issued a visa to enter the country.
Those who intend to stay in Norway for less than 6 months (but are liable to pay taxes) can open a bank account too. This unique class of individuals will have to obtain a different form of identification, called a D number. These temporary residents can obtain a D number from a bank or from the Norwegian Labour and Welfare Administration (NAV).
What is the Norwegian BankID?
Norway's BankID is a digital identification number that works nationwide and can be used for much more than just banking. It will work at all Norwegian banks and public service offices. You can use it to open accounts at other banks, sign documents online, register or change your postal address, and even apply for childcare services².
To open a bank account in Norway, you will need a bank to issue you a unique BankID. At a minimum, you should present the following required documents to your bank when you request a Norwegian BankID:
Valid Passport;
Norwegian National Identity Number or D Number;
Proof of address in Norway (i.e. utility bill, lease contract, government form);
Some banks may require more information from you as a potential client:
Proof of employment or school enrollment.
Option 1 — Opening a Bank Account with a High-Street Bank in Norway
Opening a bank account in Norway can be done in-branch, although there are many banks that allow clients to sign up entirely online. Once you present your passport and Norwegian national identity number (or D number) to a bank, then you will be given a BankID.
Oliver Cole on Unsplash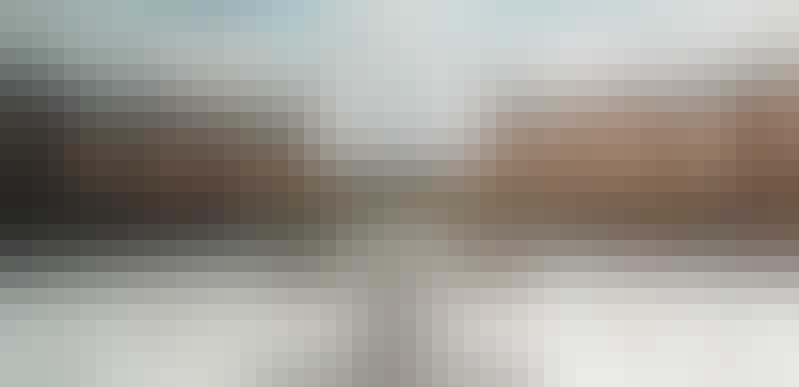 Let's now take a look at some of the high-street banks in Norway and the services they have to offer foreigners and residents:
Bank Norwegian AS
Bank Norwegian was founded in 2007 and has become one of the largest banks, not only in Norway but throughout the Nordic region. It is a digital bank that is fully licensed by the Norwegian authorities and is protected by the country's deposit protection scheme. As of 2015, Bank Norwegian holds 17.5 billion NOK in assets.
Bank Norwegian offers a Savings Account to anyone with a Norwegian identity number and BankID:
Savings Account (Sparekonto): You will benefit from a 0.6% interest from the first krone you deposit, a high rate for European standards. That interest rate will go down to 0.1% once your total deposits exceed 250,000 NOK. Apply fully online, and pay no monthly maintenance fees and no fees for setting up direct debits.
DNB Bank
DNB Bank is Norway's largest bank, established in 1822 and currently holding 2.99 trillion NOK in assets. The bank has the power to generate a Norwegian BankID for you. You can apply online by providing your 11-digit Norwegian national identity number or D number.
With DNB Bank, you can do your banking completely online and in English:
Internet Banking Current Account: Get a Norwegian IBAN, domestic and international payments, access to loans and credit cards, and equity trading.
Savings Account: Transfer your money between your DNB accounts for free, apply a 0.25% interest rate on your savings, and get unlimited and free withdrawals.
Sparebank 1 SMN
Sparebank was founded in 1823 and is headquartered in Trondheim. It is the third-largest bank in Norway holding around 193 billion NOK in current assets. Foreigners in Norway can open a bank account if they have a BankID. Otherwise, Sparebank requires you to visit a branch in person.
At the bank, you must present your valid passport, another form of identification, and a Norwegian residence permit. Then, you must fill out an electronic form, which the bank will use to register your information. Within two weeks, you should receive an invitation to return to the bank to pick up important documents, such as your contract with the bank. Upon signing the contract, your account will be opened and you will receive your debit card in the mail³.
Sparebank's current account includes the following products:
Current Account: One-time debit card fee for 275 NOK, which allows you to make debit purchases with the card or online. Domestic payments with internet banking are free of charge.
Recommendation
High-street Norwegian banks are well-suited for the following types of customers:
Recent arrivals who already have a national identity number or D number in Norway;
Workers who need to get paid in Norwegian Kroner (NOK);
Those looking for fully-fledged financial services (e.g. loans, investments, credit cards, etc.) and don't mind paying more in fees for them.
Option 3 — Open a Wise Multi-Currency Account as a Non-Resident
The Wise Multi-Currency Account is an innovative current account that gives you a Visa debit card and ten bank account details unique to you (including a UK sort code, US account number, and EU IBAN).
Like Revolut, the Wise Multi-Currency Account allows you to hold Norwegian Kroner and spend in the country like a local. This is very useful if you've recently arrived in Norway and want access to NOK without spending exorbitant fees at an exchange bureau at the airport.
You will not need to show proof of residency in Norway to sign up for Wise. (You will need to show proof of residence in the EU/EEA, US, Singapore, Japan, Australia, or New Zealand). You will need to verify your identity by providing valid government-issued identification, but this process is streamlined and done completely online with Wise.
Here's what Wise has to say about opening an account without proof of residence in the UK, although the same applies in Norway: 
"You can then choose to either supply proof of address from a standard list of documents, or to send in a selfie, in which you're holding your proof of ID. This can be a great alternative if you're still waiting to move to the UK or haven't yet got bills and other paperwork registered in your name."
Wise

Product Features
Once you're signed up and your card has arrived (which can take up to 2 weeks in Norway), you'll be able to take advantage of the following unique features with the Wise Multi-Currency Account:
Local bank details in the US, Eurozone, UK, Australia, New Zealand, Singapore, Romania, Canada, Hungary, and Turkey;
Hold, exchange, and top-up up to 56 currencies including NOK;
A multi-currency Visa debit card that's handy for paying in NOK without international transaction fees;
Access to Wise's powerful international money transfer service right from your account balance.
Foreigners Transferring to NOK in Norway
To get a sense of just how useful Wise can be for foreigners in Norway, let's say that you've just moved to Oslo from Germany and you'd like to spend in NOK before you've registered for a Norwegian BankID. With the Wise Multi-Currency Account, you'll be able to:
Send Euros from your German bank account to your Wise Euro account;
Convert to NOK at the mid-market rate, minus a competitive fixed fee (e.g. if you convert €1,000.00 to NOK, the total fee will be around 0.48% or €4.85);
Hold the converted funds (around 10,035 NOK);
Pay in NOK at Norwegian retailers with your Wise debit card.
Recommendation
User-friendly and easy to open, we recommend Wise's Multi-Currency Account for the following types of users:
New arrivals in Norway looking to spend and withdraw NOK without a local bank card;
Those looking to make low-cost money transfers into NOK from foreign currencies abroad;
Those looking for 10 dedicated account details without having to show proof of residence.
What's the Best Bank in Norway for Foreigners?
See this table below for a comparison between high-street banks in Norway and alternative products offered by digital banks.
| | | | |
| --- | --- | --- | --- |
| | | | |
| Bank | | | |
| Provider Type | Bank | Neobank | Neobank |
| Account Type | Current account | Multi-currency account | Multi-currency account |
| Card Type | Visa credit + debit | Mastercard debit | Visa debit |
| Language(s) | Norwegian, English | English and 19 others | English and 14 others |
| Currencies | NOK | NOK and 30+ others | NOK and 50+ others |
| Monthly Fee | 0.00 NOK | 0.00 NOK | 0.00 NOK |
| Norwegian Residence Requirement | ✔️ | ✘ | ✘ |
| Ideal For | English-speakers looking for a fully-fledged bank account with multiple services. | Residents and non-residents in Norway looking for access to basic banking services at a very low cost. | New arrivals in Norway looking to spend and withdraw cash before acquiring a local bank account. |
| | See More | Try Revolut | Try Wise |
How to Send Money to Norway
Once you've learned how to open a bank account in Norway, you'll need to move some of your funds into the country. This process requires your foreign-denominated money to be converted into Norwegian Krone.
To deposit money into your new Norwegian account from your home currency, you'll need to go to your home bank and choose one of two options:
Send a wire transfer through your bank directly;
Send a bank transfer via a money transfer specialist.
Our experts at Monito do not generally recommend using your bank to transfer money internationally because they do not specialize in the service. Most banks wire funds over the SWIFT network, which is a network of banks that use 'middlemen' to send your money to Norway. This process is not only costly but can also take several days to complete. Online money transfer services, which specialize in international payments, can shorten this process into hours and even minutes at a low price.
Benjamin Davies on Unsplash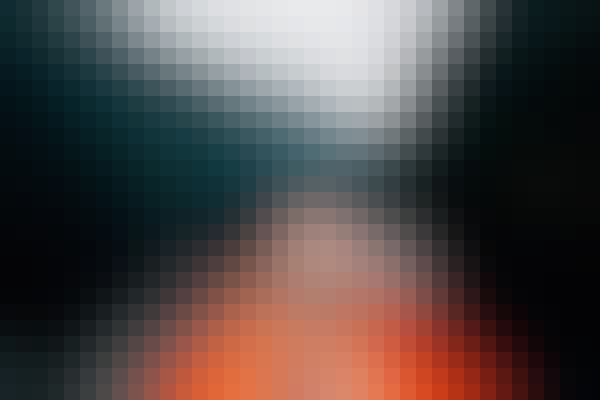 Use an Online Money Transfer Service
Whether you'd like to send pocket change or entire paychecks to Norway, we recommend that you use a money transfer specialist. Wise is one such company, although it is one among many. To find which services are cheapest from your home country and for your amount to Norway, run a search on Monito's real-time comparison engine below:
Find the Cheapest Transfer to Japan
Use a Foreign Exchange Broker
If you're moving large sums of money into your bank account in Norway (i.e. anything more than €30,000), then foreign exchange brokers may be your best bet. These brokers negotiate favourable exchange rates for you and can be more cost-effective for transferring large amounts of money across borders. Examples may include life savings, liquid investments, or business revenue.
By analysing tens of thousands of searches on Monito's comparison engine, we found that for small to medium-sized transfers from Germany to Norway, Currencyfair, Wise, and Xendpay were the cheapest on average.
For large transfers (defined here as €30,000 or above), Transfergo, Xendpay, and Wise tended to be the most cost-effective services. Monito's comparison engine gathers real-time data from foreign exchange brokers too, so be sure to run a search to find your best deal.
Frequently Asked Questions About Banking in Norway
What do I need to open a bank account in Norway? 🇳🇴

To open a bank account in Norway with a Norwegian IBAN, you will need a BankID. You can obtain a BankID at a Norwegian bank, but you will need to be a registered taxpayer to do so. As a foreigner, you will need to present your valid passport as well as you Norwegian national identity number to the bank of you choice.

How do I open a non resident bank account in Norway? 🏦

To open a non-resident bank account in Norway, we recommend using either Revolut or the Wise Multi-Currency Account because they are current accounts that allow you to hold and spend NOK.

To obtain a bank account with a Norwegian IBAN, you will need to be a taxpaying resident of Norway and you will need to present your Norwegian national identity number to the bank.

Can I open a Norwegian bank account? 👨‍💻

You can open a Norwegian bank account if you are a short or long-term resident of Norway or if you are a student at a Norwegian university. You will need to present your national identity number or D number, which you automatically get when you are issued a Norwegian resident visa, to a Norwegian bank to do so.

What is the fastest way to open a bank account in Norway? 🌐

The fastest way to open a bank account in Norway is to open a multi-currency account with a digital bank, such as Revolut or Wise. N26 and Bunq are other alternatives in Europe, but they operate only in Euros. Revolut and Wise do not require you to be a legal resident of Norway, but they still allow you to hold and spend in NOK just like a local in Norway.

Can foreigners open a bank account in Norway? 🌎

Yes, foreigners can open a bank account in Norway if they have a Norwegian national identity number or a D number. These numbers are used for a wide range of social services administered by the Norwegian government, including receiving social security and healthcare and paying your taxes.
Why Trust Monito?
You're probably all too familiar with the often outrageous cost of sending money abroad. After facing this frustration themselves back in 2013, co-founders François, Laurent, and Pascal launched a real-time comparison engine to compare the best money transfer services across the globe. Today, Monito's award-winning comparisons, reviews, and guides are trusted by around 8 million people each year and our recommendations are backed by millions of pricing data points and dozens of expert tests — all allowing you to make the savviest decisions with confidence.
Learn More About Monito
Monito is trusted by 15+ million users across the globe.

Monito's experts spend hours researching and testing services so that you don't have to.

Our recommendations are always unbiased and independent.