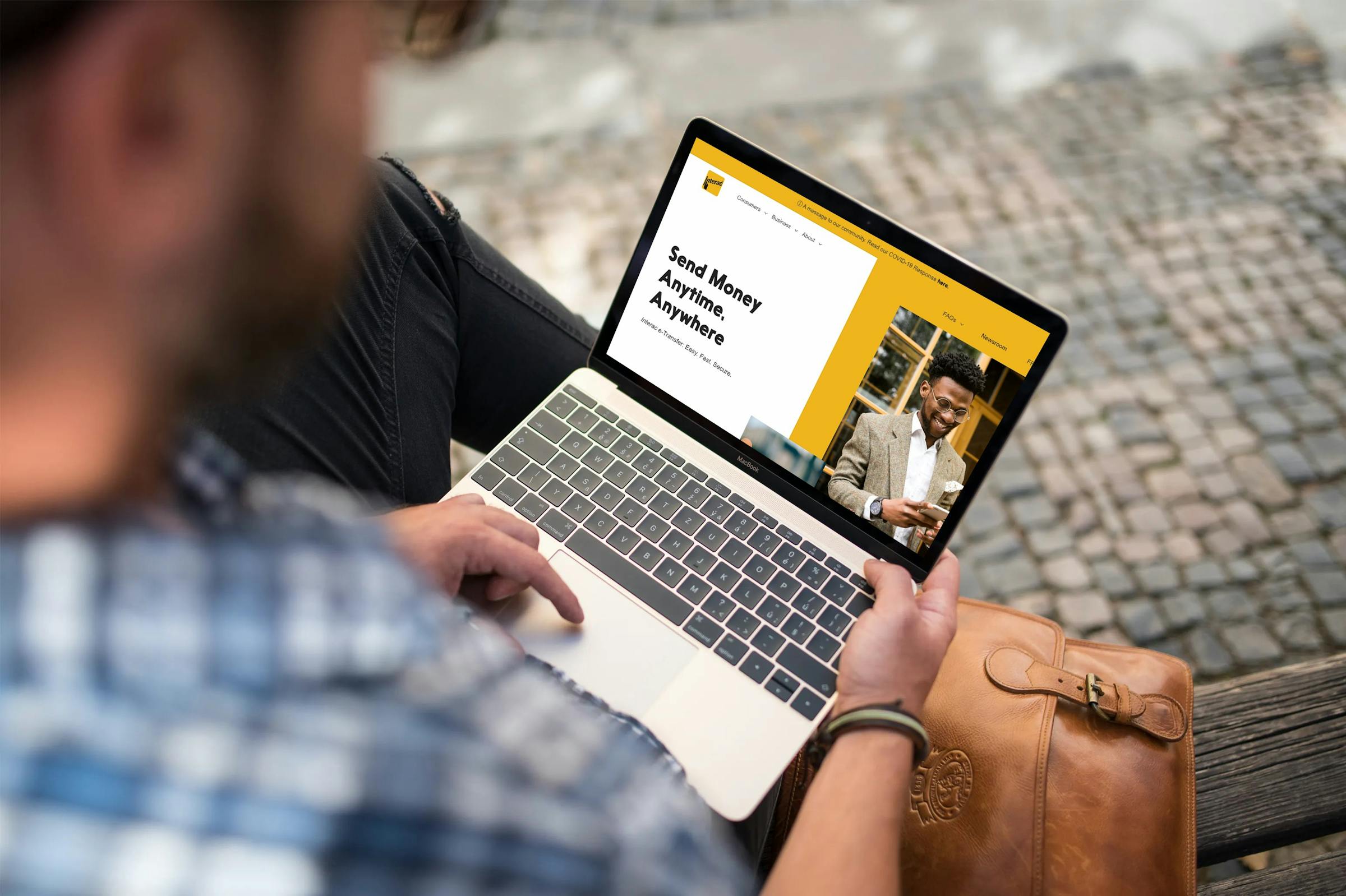 Interac e-Transfer is Canada's very own funds transfer system, available by default to all residents of the country who use online banking services.
A fast and convenient way to send money from one bank account to another, Interac e-Transfers first came about in 1998 as a network between Canadian financial institutions. That network — known as the Interac Corporation — today facilitates funds transfers between all of Canada's licensed banks for both personal and business customers.
How Do Interac e-Transfers Work?
For all intents and purposes, Interact e-Transfers work in much the same way as a standard bank or wire transfer, allowing you to send and receive money within Canada with ease and convenience. Where e-Transfers differ from other transfer methods, however, is in the way in which the funds are sent:
Interact e-Transfers take place when one individual sends money from one Canadian personal or business bank account to another. The funds are then debited instantaneously from the sender's account, meaning that they are guaranteed and cannot bounce. For you to send an e-Transfer, you'll need to answer a security question and then provide the answer to the recipient of the money, who will need to answer the same question later.
On the receiver's side, they'll receive an email or text message once the money is ready to be released into their account (a process usually takes seconds or minutes). To access the money, the receiver will first need to correctly answer the above security question via a secure Interac web page.
How To Use Interac e-Transfer
As a Canadian, Interac e-Transfer allows you to follow simple and easy-to-access steps when making domestic and international money transfers — all in the safety and security of the online or mobile banking profile of your regular bank.
While the precise steps (such as the names of the buttons you'll need to click) may differ slightly from bank to bank, you'll generally need to do the following to send a transfer domestically:
Log in to your bank's online banking or mobile app;
Select the account you'd like to send funds from;
Enter your recipient's email or mobile number.
Enter the amount of money you'd like to send;
Answer the security question when prompted;
Send the transfer.
International Interac e-Transfers
In addition to sending money within Canada, some banks also offer international money transfers using the Interac e-Transfer system. These transfers, which are made in partnership with MasterCard and Western Union, allow you to send money to most countries around the globe, although the fees vary, and can be very high.
To send an e-Transfer abroad as a Canadian, you'll first need to be sure that your bank indeed offers the service through Interac. If not, you'll have to make an international money transfer using an ordinary bank or wire transfer, which can be very expensive at major Canadian banks such as RBC, Scotiabank, CIBC, TD, and others.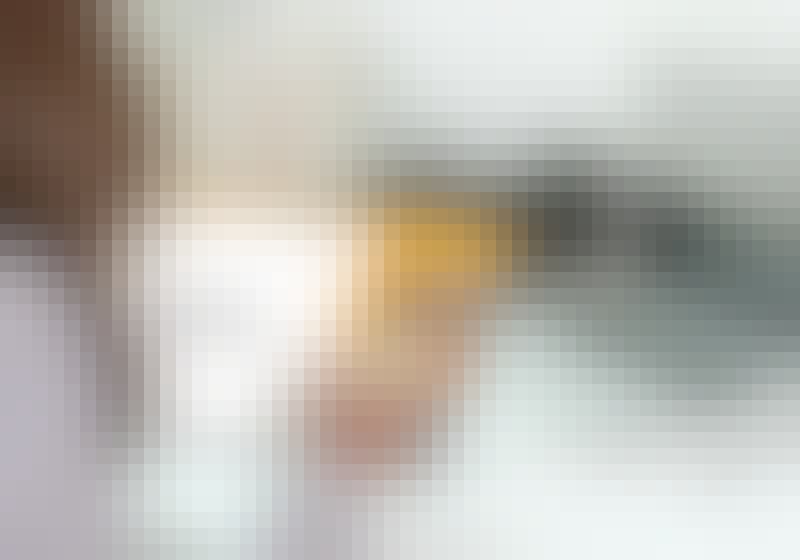 To get around the high fees associated with both traditional banks and Interac e-Transfers with Western Union, we'd recommend that you run a search on our comparison engine. This way, you'll be able to take advantage of real-time data on the best rates with different providers, and make an informed decision by discovering the cheapest and fastest money transfer services out there:
Find the cheapest alternatives for making an e-Transfer from Canada:
FAQ About Interac e-Transfers
🚀 Are Interac e-Transfers instant?

No, but they're close! Depending on which two banks the funds are being sent between, it can take anywhere between a few seconds and a few hours for the recipient to be notified of their funds via email or text message.

🔐 Are Interac e-Transfers safe?

By and large, yes. While security breaches have been reported using Interac e-Transfer, the system remains very safe. Aside from the strong security features inherent in Interac's transfer system, e-Transfers are also facilitated by Canada's licensed banks, all of which are authorized and regulated financial service providers. What's more, Interac e-Transfer offers excellent customer service through your respective bank and a detailed FAQ on its website to provide you with peace of mind regarding its security.

🔍 Are Interac e-Transfers traceable?

Yes. After sending an e-Transfer, you'll have the option of tracing your money by viewing your transaction history and the respective payment details.

💲 Are Interac e-Transfers free?

No. Sending an e-Transfer usually comes with a small surcharge which is levied by the banks themselves. While the exact fee amount may differ from bank to bank, you can expect to pay anywhere between CAD 0.50 and CAD 1.50 per transfer, on average.

⏮ Are Interac e-Transfers reversible?

Yes. While in most cases it should very well be possible to have an e-Transfer reversed after being sent, the service will come with a fee of anywhere between CAD 3 and CAD 5 or more, as well as a potential waiting time of several days.

🗽 Is Interac e-Transfer available in the US?

No. While it's possible to send money from a Canadian bank to the US via Interac's partnership with MasterCard and Western Union, the service is only available to Canadian bank account holders and therefore not to US residents.

🍹 Do Interac e-Transfers work on weekends?

Yes. Unlike ordinary bank and wire transfers, e-Transfers are widely accessible. They'll work just the same whether you send money on a weekend, during the night, or on public holidays!
Why Trust Monito?
You're probably all too familiar with the often outrageous cost of sending money abroad. After facing this frustration themselves back in 2013, co-founders François, Laurent, and Pascal launched a real-time comparison engine to compare the best money transfer services across the globe. Today, Monito's award-winning comparisons, reviews, and guides are trusted by around 8 million people each year and our recommendations are backed by millions of pricing data points and dozens of expert tests — all allowing you to make the savviest decisions with confidence.
Learn More About Monito
Monito is trusted by 15+ million users across the globe.

Monito's experts spend hours researching and testing services so that you don't have to.

Our recommendations are always unbiased and independent.